Valentine's Day [1] is here, and it doesn't matter if you have your own squeeze or not, because TV has plenty of lovable leading men to go around. Everyone has their small-screen crushes, and we have a particular affinity for a few too, whether it's because the character is so sweet, charming, funny, or all the above. Check out our list to see which TV guys we'd love to spend V-Day with and why.
— Additional reporting by Shannon Vestal
Source: The CW [2]
Damon, The Vampire Diaries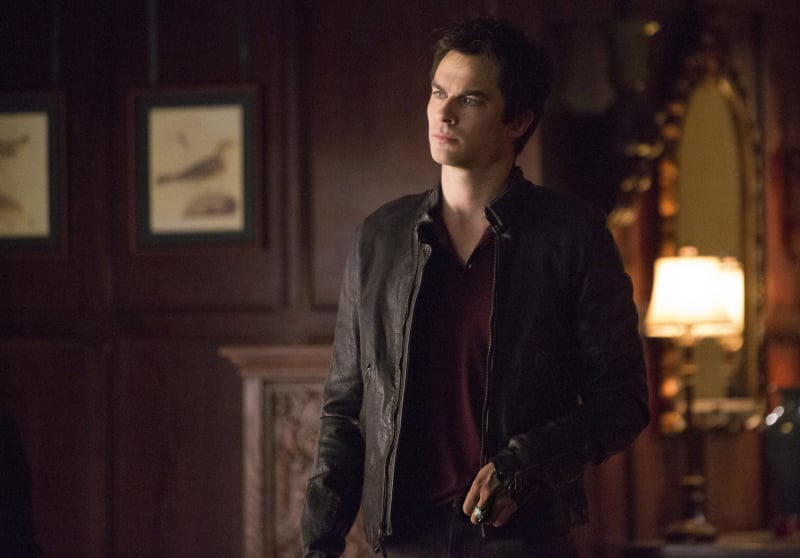 Damon (Ian Somerhalder [3]) may be dead, but as any fan of The Vampire Diaries knows, he's also dead sexy. Who can resist those piercing eyes and that incredible bone structure? He's protective, he's slightly impulsive — OK, very impulsive — and he has just the right amount of edge. It's no wonder Elena's constantly returning to his strong arms.
Gunnar, Nashville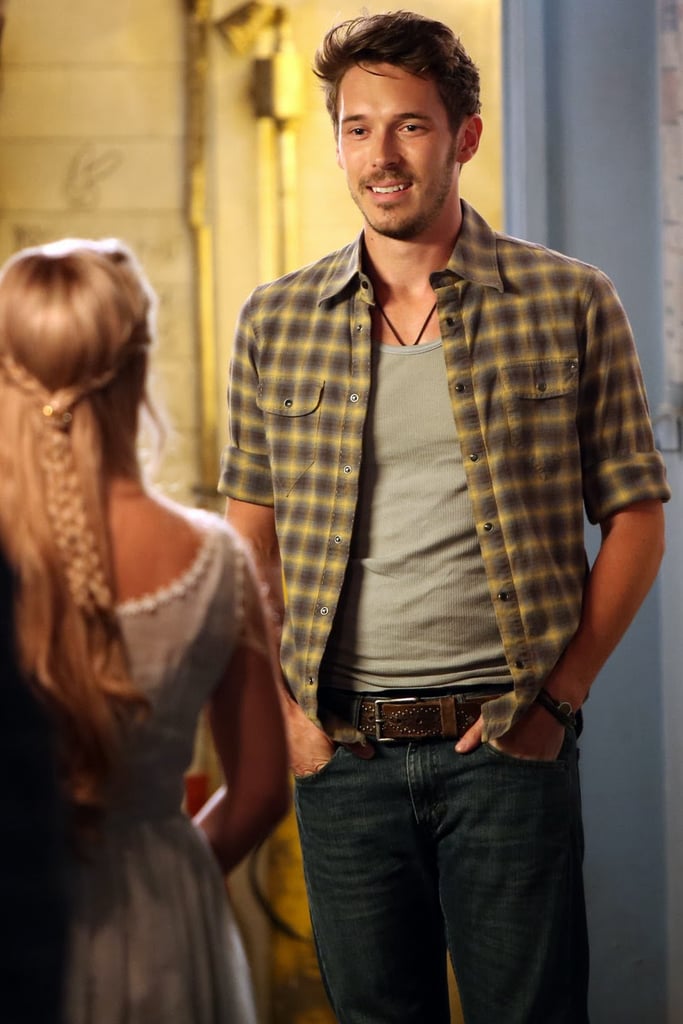 Gunnar (Sam Palladio) has been the laid-back, sensitive one from the start. Scarlett may be unsure about who she wants to be with, but you just know she's meant for Gunnar. And we can dream he's meant for us.
Danny, The Mindy Project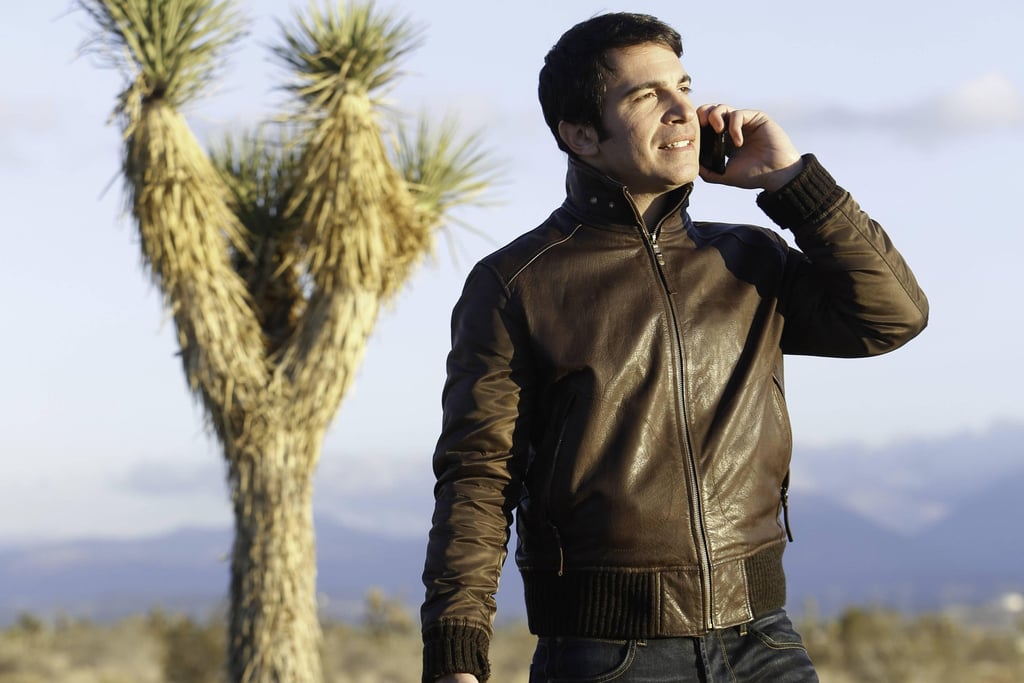 Danny (Chris Messina) is getting less and less curmudgeonly and seems to be getting cuter the more he softens toward Mindy. He's a sweet, successful doctor, but our favorite things about him lately are those sweet dance moves [4] he just picked up for Mindy. And don't even get us started on that kiss [5].
Pete, The League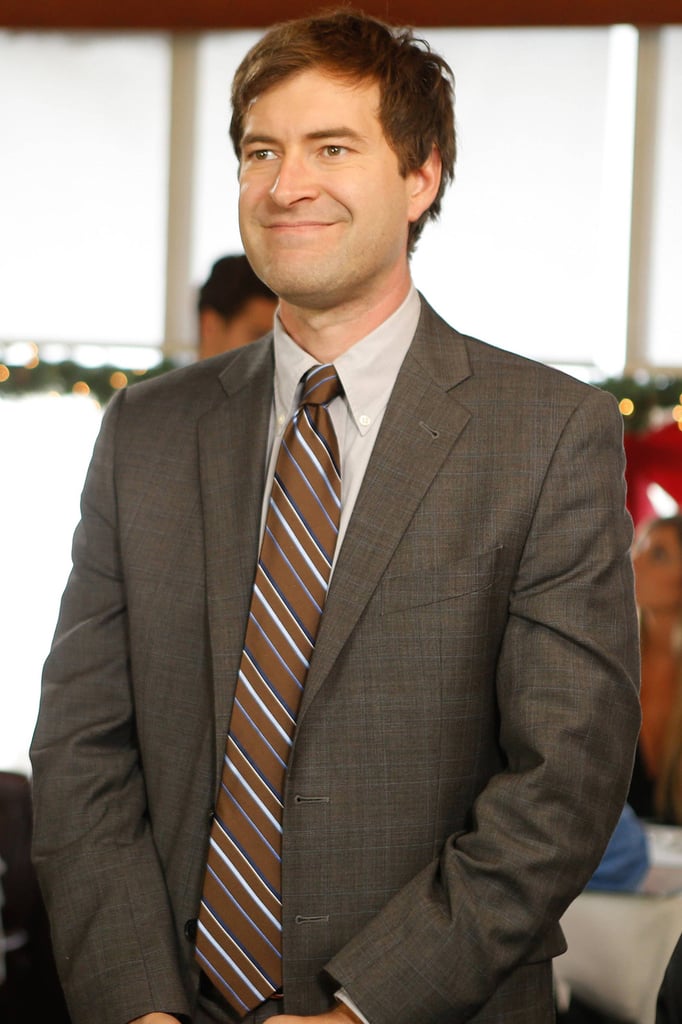 The guys of The League are pretty crass, but they also seem like a great time, and our favorite has to be Pete (Mark Duplass). Perennially single Pete may be particular, but he's also pretty adorable. We'd love to spend Sundays watching football with him and his friends.
Francis, Reign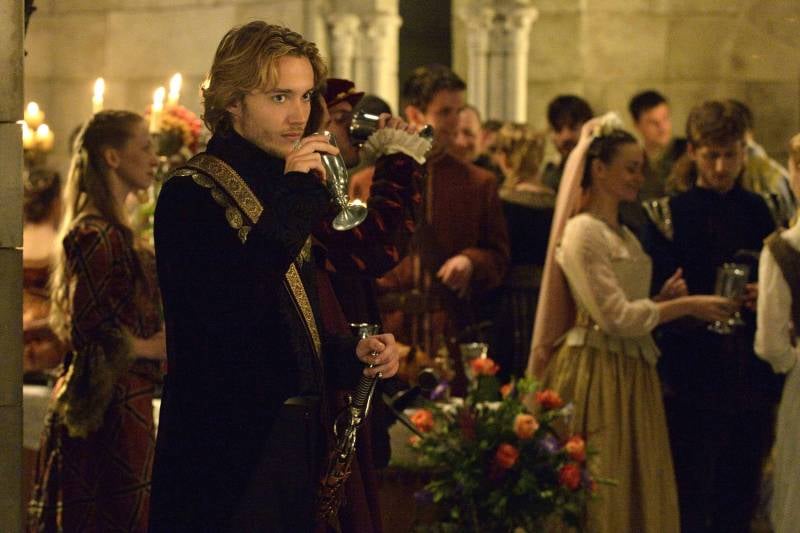 This hot Francis (Toby Regbo) is far from Francis II, the sickly young boy he was in history books, and would you expect anything less from The CW? But Toby Regbo has made the prince of France a disarming, romantic young man whose appeal is totally obvious. History may have gone a different way, but we are totally rooting for Mary and Francis.
Sam, Glee
First of all, yes, Sam (Chord Overstreet) is in high school, but Chord Overstreet is 24 years old, which makes this OK. Sam looks terrific without a shirt on, as evidenced by his modeling photo shoot this year, but he's also sympathetic, intelligent (in his own way), and supertalented. He can sing, dance, and do hilarious impressions! Have you heard his Sean Connery? Seriously, every impression is pure gold.
Klaus, The Vampire Diaries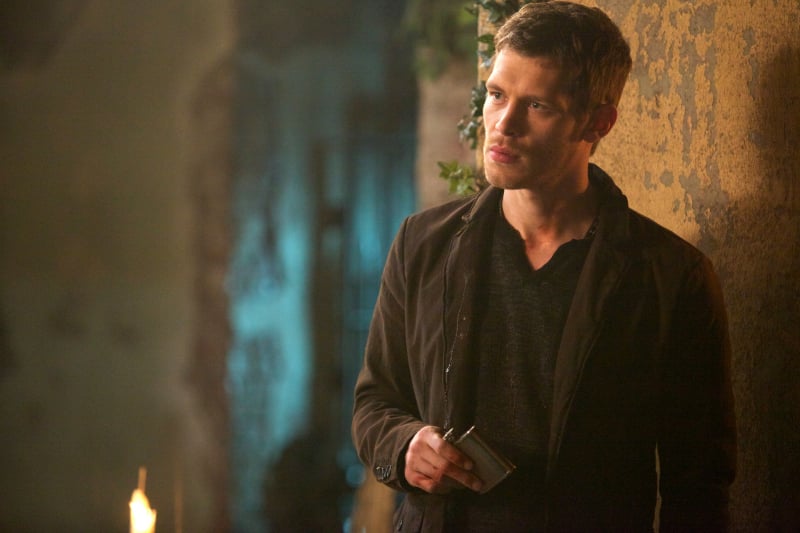 Despite the fact that Klaus (Joseph Morgan) is clearly out of his mind, he's undeniably sexy. Yes, he's daggered his siblings without hesitation multiple times, but hey, families can be really annoying. His unabashed desire to take over New Orleans just shows the guy has ambition, and really, who wouldn't want to be standing next to this guy as the queen of NOLA?
Nick, New Girl
Nick (Jake Johnson) has many neuroses, but you know it's because he's so sensitive. He might have a few things to figure out about his life and career, but we don't mind. Jess doesn't mind either, especially because he's been such an adorable boyfriend to her.
Stiles, Teen Wolf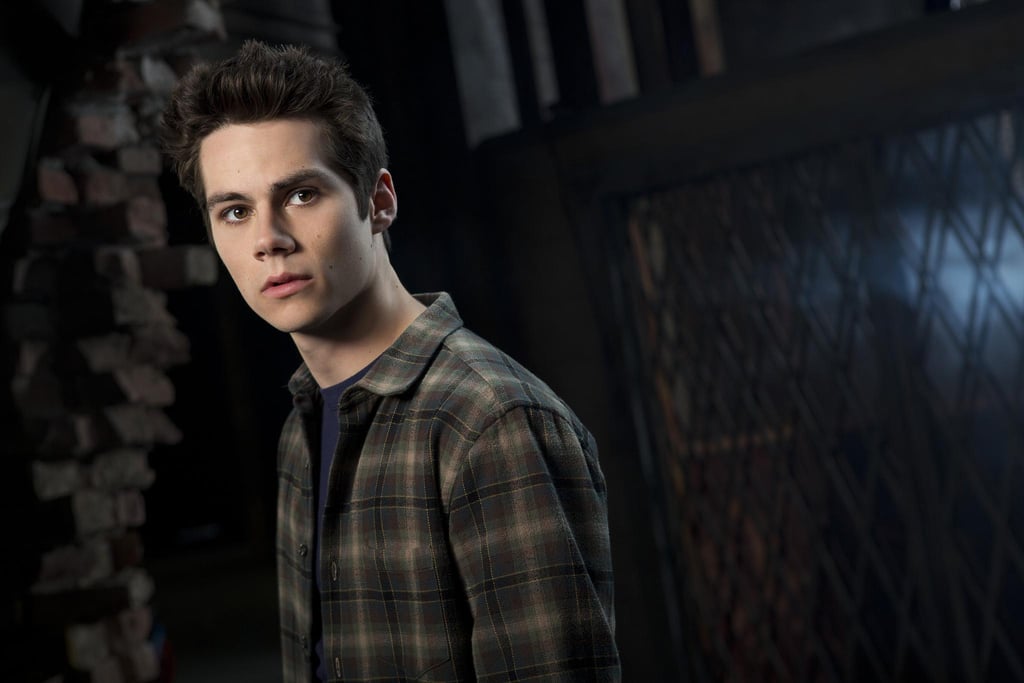 Just look at that pouty face! He's not the teen wolf, but Stiles (Dylan O'Brien) has been the breakout heartthrob of Teen Wolf. We'd definitely accept a valentine from this guy . . . or a spinoff.
Source: MTV [6]
Sebastian, The Carrie Diaries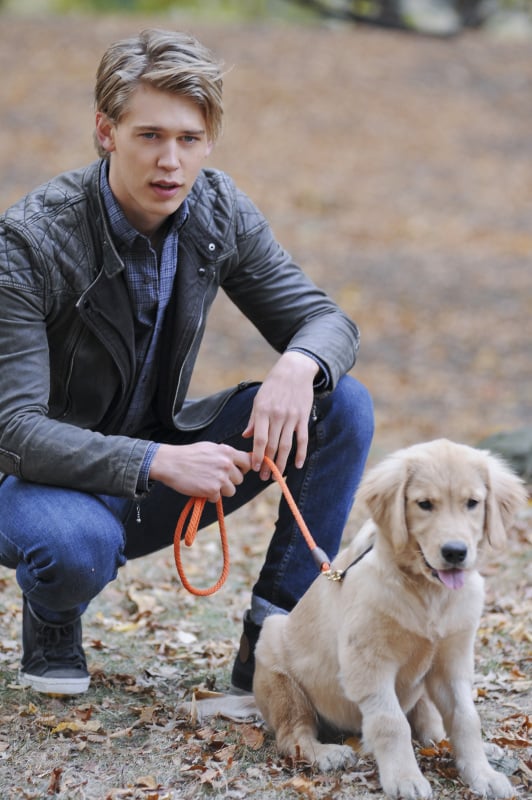 We all know that Carrie ends up with Big, but it's still fun (and sometimes heartbreaking) to see her on-again, off-again relationship with Sebastian (Austin Butler). We totally get why she can't get him out of her head — he's the supercool guy in high school who does his own thing. High-school us would crush on him too.
Pete, Enlisted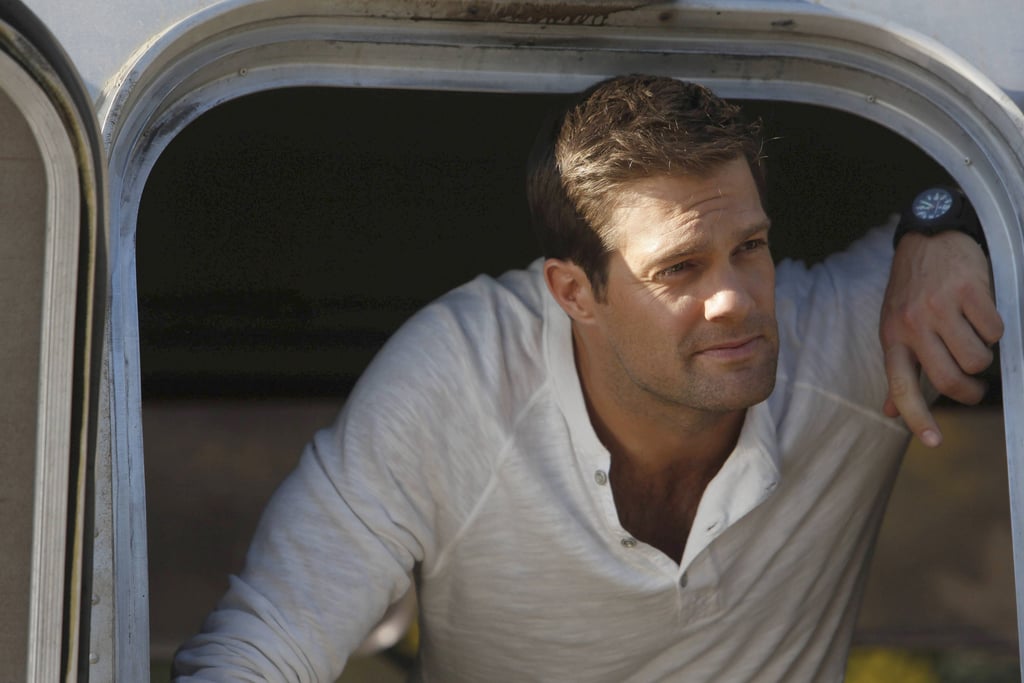 Pete (Geoff Stults) is the new guy on the block. He just arrived at a small military base in Florida, and admittedly, he's not as endearing as his goofball brother, Randy (Parker Young) or as smart as his other brother, Derrick (Chris Lowell), but he's a born leader. He's strong, he's not-so silent, and he's becoming a better person every week.
George, Suburgatory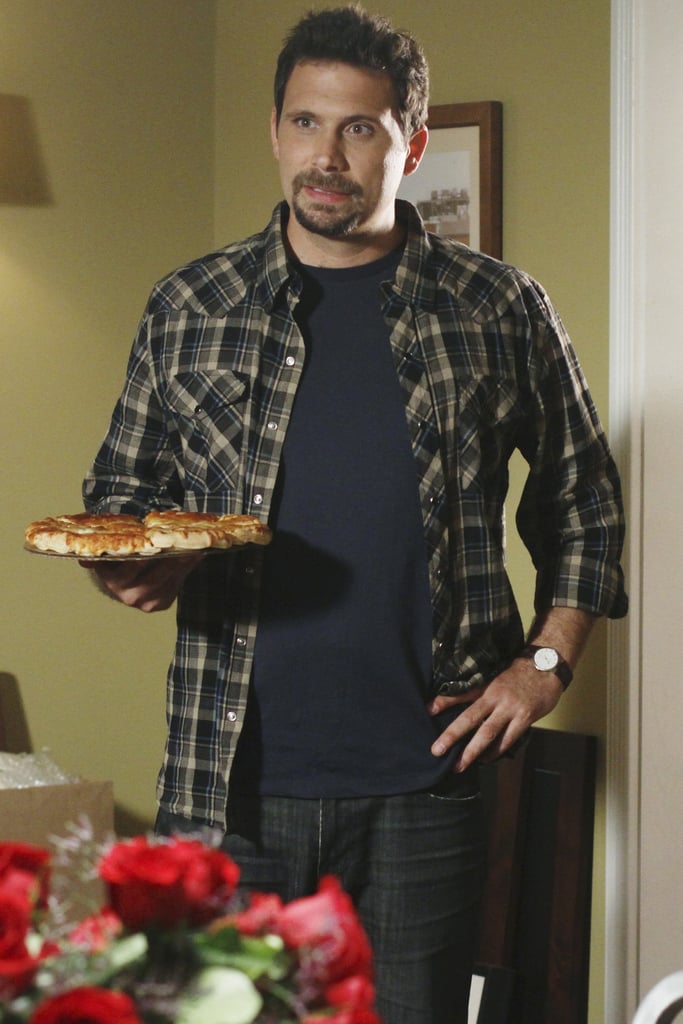 We'd be at George's (Jeremy Sisto) house for Valentine's Day dinner faster than you can say "hot dad." He always has his daughter's best interests at heart, and he's totally handy. We'd move out to the 'burbs if he was our neighbor too.
Oliver, Arrow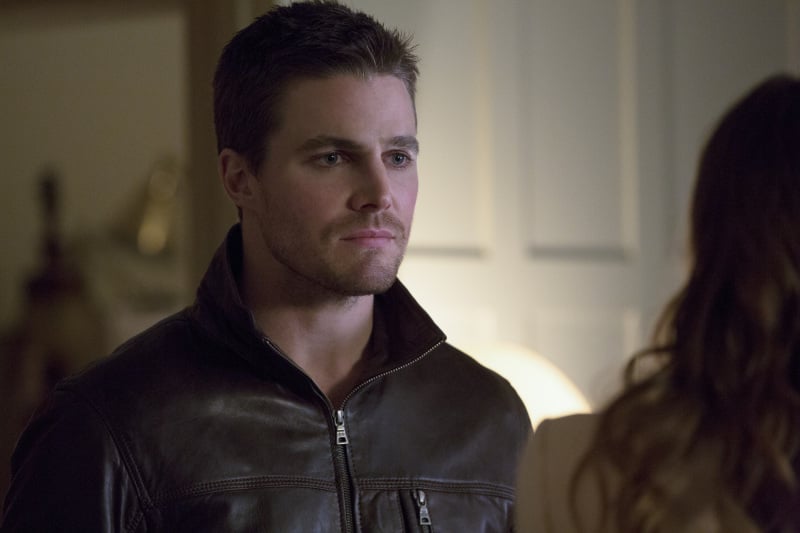 There's something inexplicably sexy about vigilantes, no? It might be his sharp suits or his charming wit, but Oliver (Stephen Amell) totally hits the romantic target.
Captain Hook, Once Upon a Time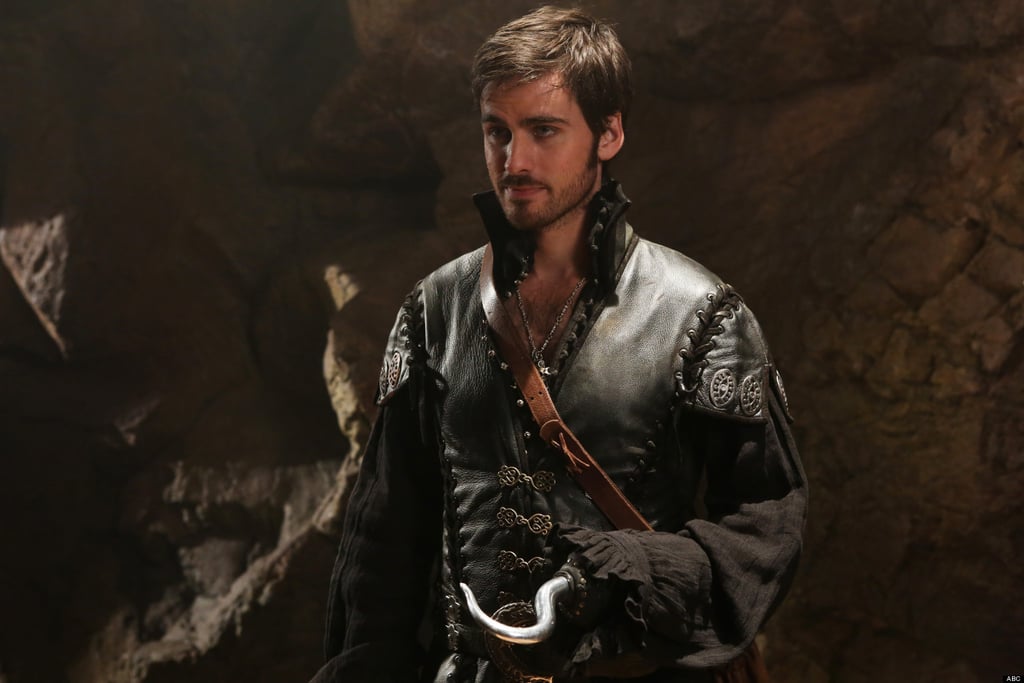 It takes a lot to make a guy with a hook for a hand crush-worthy, but Captain Hook (Colin O'Donoghue) makes it work. As much as I'd love to see him in anything other than his low-cut leather coat uniform week after week, he still makes his signature look work with his charming smile, witty one-liners, and just the tiniest hint of danger. Watching him try to woo Emma [7] this season has only added to his appeal.
Ben, Parks and Recreation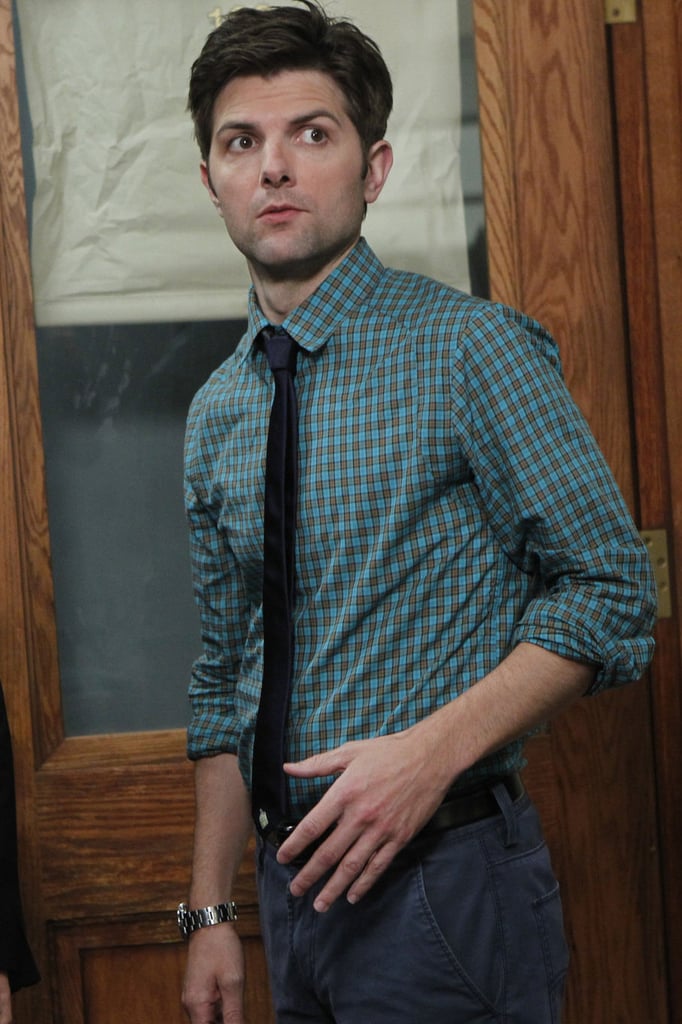 Just because Ben (Adam Scott) is married now doesn't mean we don't still love him. His appeal isn't typical; sometimes he's uptight, and he doesn't always tell Leslie what she wants to hear, but that's a good thing. Another good thing? His love of Game of Thrones and Lil' Sebastian.
Jon, Game of Thrones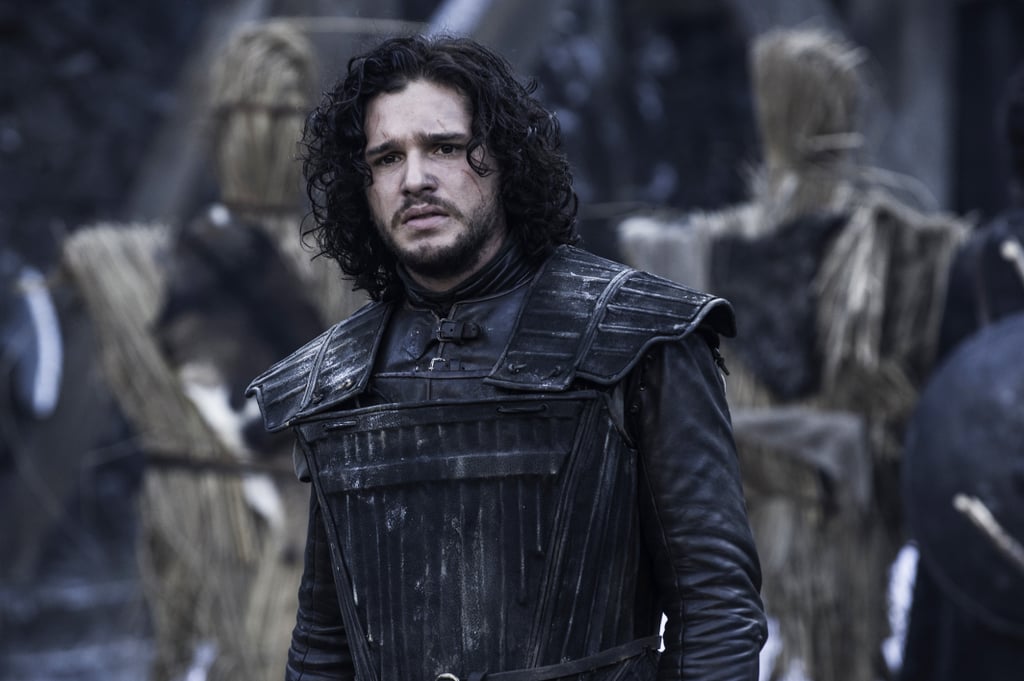 Jon Snow (Kit Harington) may "know nothing," but we sure know something about him: he's adorable. Jon has always been one of the most crushable guys on Game of Thrones, and he gets his first chance at romance in season three — which means we saw an even sexier side to him. Though his girlfriend, Ygritte, leaves him with an arrow in his leg, I'd be happy to jump in and nurse him back to health.
Zach, The Crazy Ones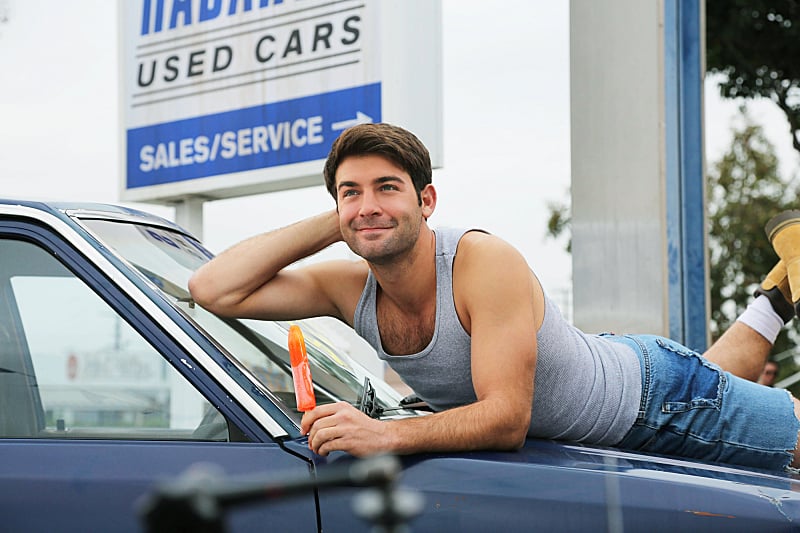 James Wolk has gone from mysterious adman Bob Benson on Mad Men to the charming, funny, and still handsome adman Zach Cropper on The Crazy Ones. It's clear why Simon (Robin Williams [8]) favors Zach; aside from being really talented at his job, he's straight-up suave.
Sherlock, Elementary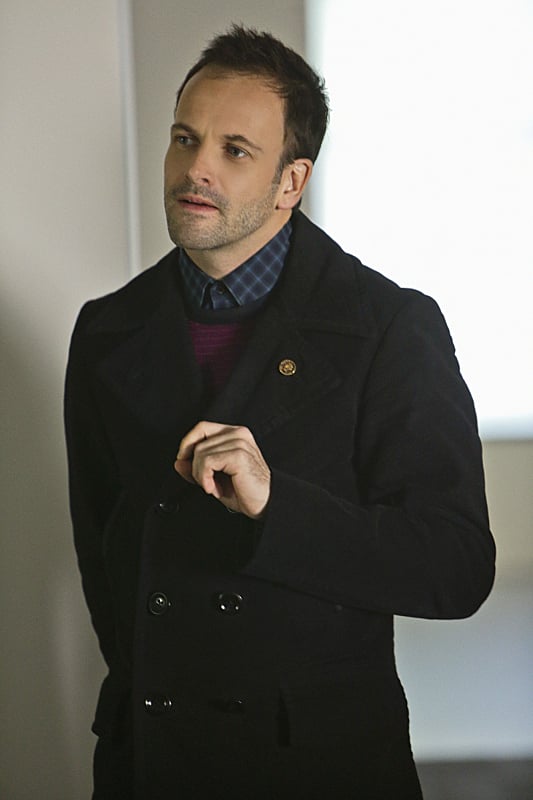 I know what you're thinking: Sherlock (Jonny Lee Miller) is nuts. Of course he is. He's also a recovering drug addict, but look at that face! He's always the smartest man in the room, and sometimes — rarely — he can actually be charming.
Jake, Brooklyn Nine-Nine
Andy Samberg [9] gave us plenty of characters on Saturday Night Live but none as crush worthy as Detective Jake Peralta. He's got a terrific sense of humor, and despite his faults, he's actually a really skilled detective. Think of all the brilliant long cons he's played on Captain Ray Holt (Andre Braugher) — he's a twisted genius.
Jake, Pretty Little Liars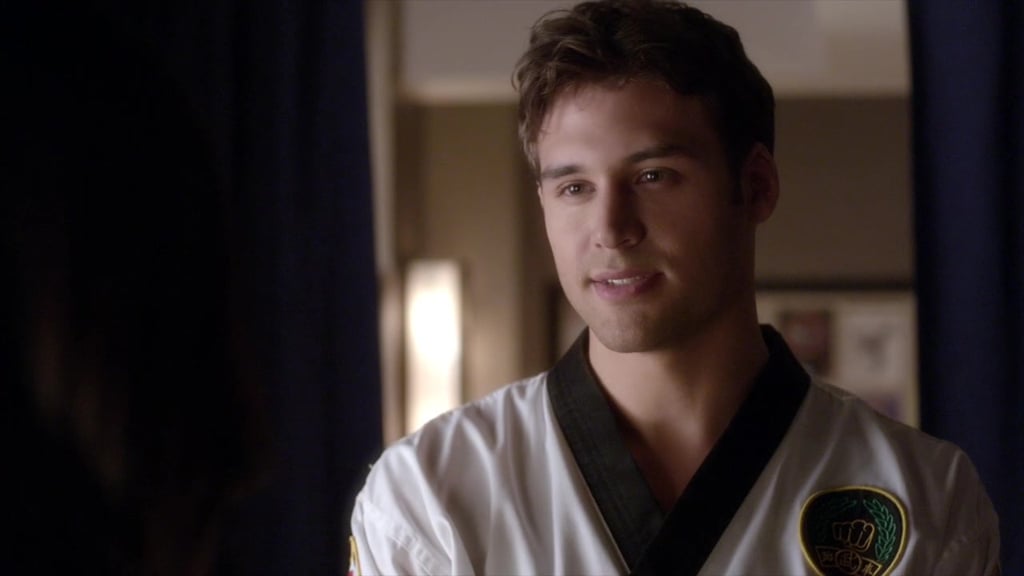 Jake (Ryan Guzman) is a fairly fresh face in Rosewood, but he's already made a pretty huge impression on us. Stunning looks aside, he's a total sweetheart to Aria, he's insightful, and his martial-arts background means he can fight for your heart. Oh, and he's not hard to look at when he's shirtless [10].
Source: ABC Family [11]
Harvey, Suits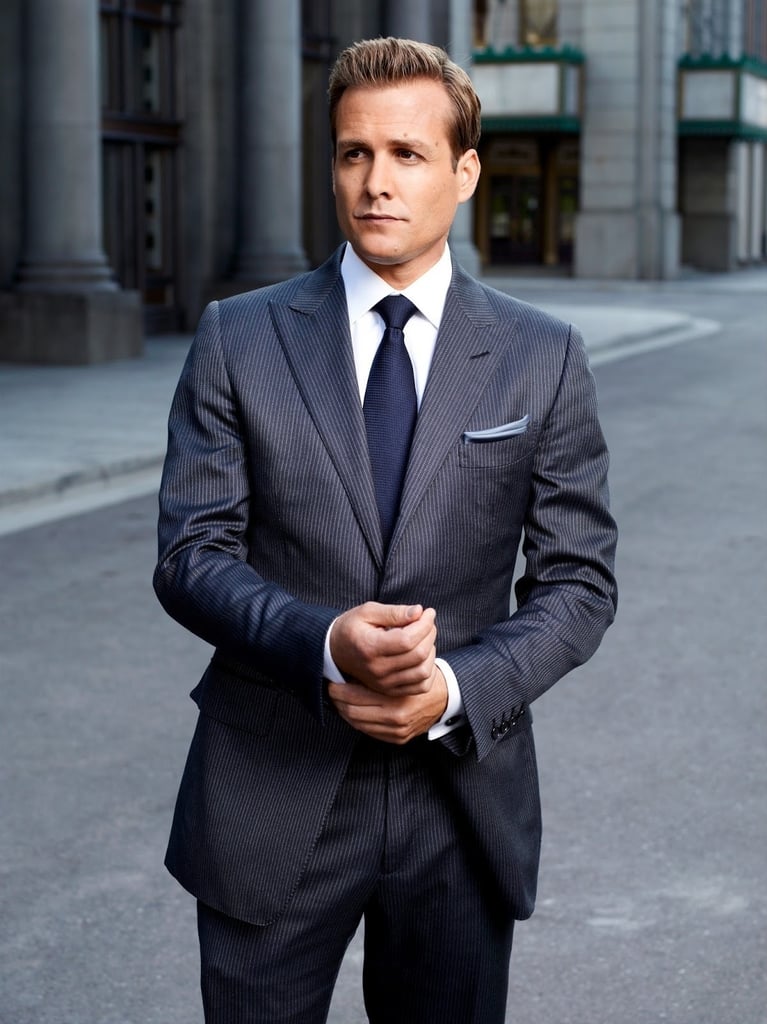 So what if Harvey (Gabriel Macht) can be a little cold? He's also a stone-cold fox. And he's a gentleman! Who wouldn't want to enjoy a meal at a five-star restaurant with this charmer?
Source: USA [12]
Castle, Castle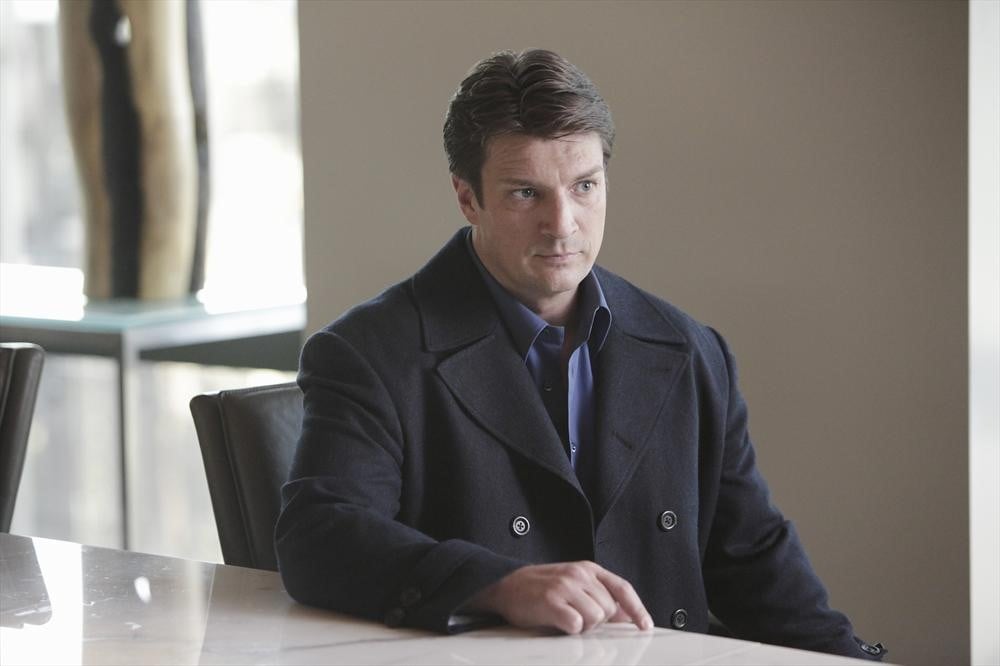 Castle (Nathan Fillion) manages to solve crimes, protect his lady, be a great dad, and maintain his good looks all at once. How could you not want a valentine from him?
Ichabod, Sleepy Hollow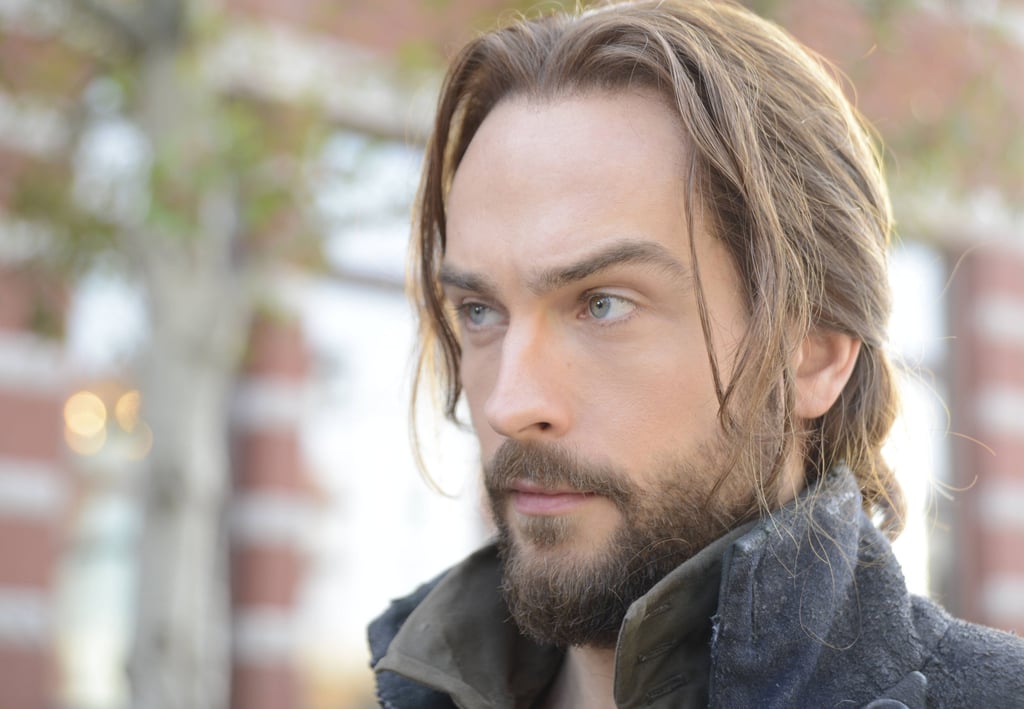 Ichabod (Tom Mison) has more of a vintage look, but at least he's experimented with modern clothing lately. He's an intelligent guy with a solid survival instinct, and we wouldn't change a thing about him. OK, maybe we'd give him a better sense of humor, but his intensity is understandable.
Matty, Awkward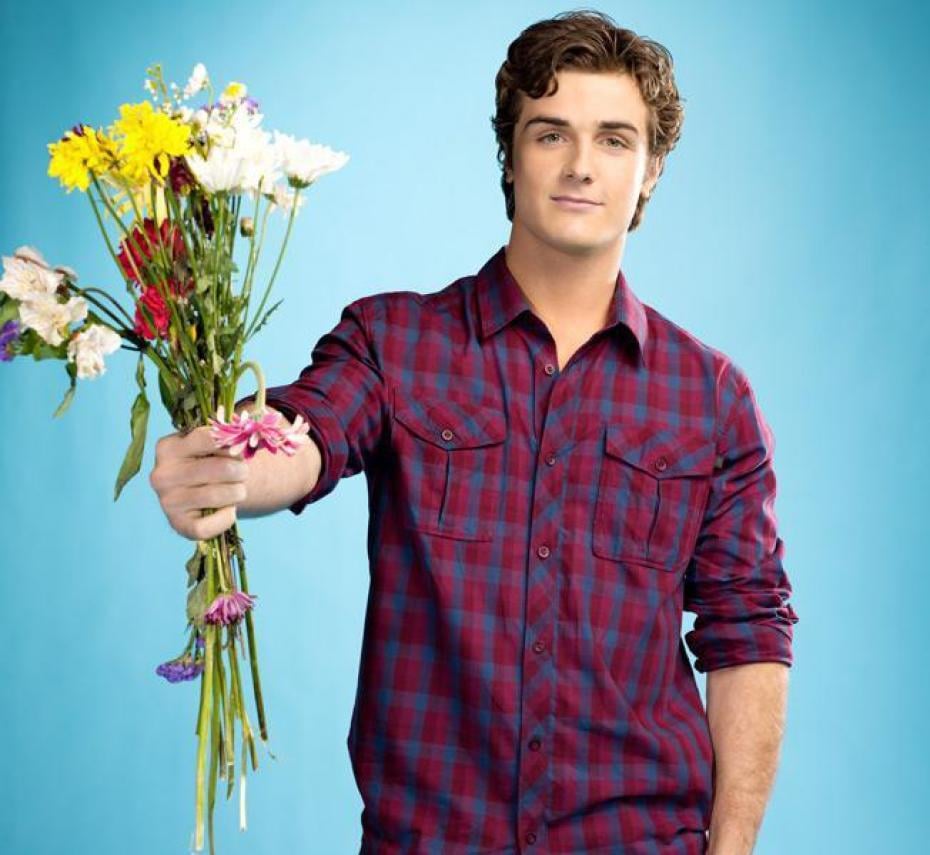 Matty (Beau Mirchoff) or Jake? How is that even a question? Jenna may have had trouble picking between the two, but we're on Team Matty all the way.
Source: MTV [13]
Eric, True Blood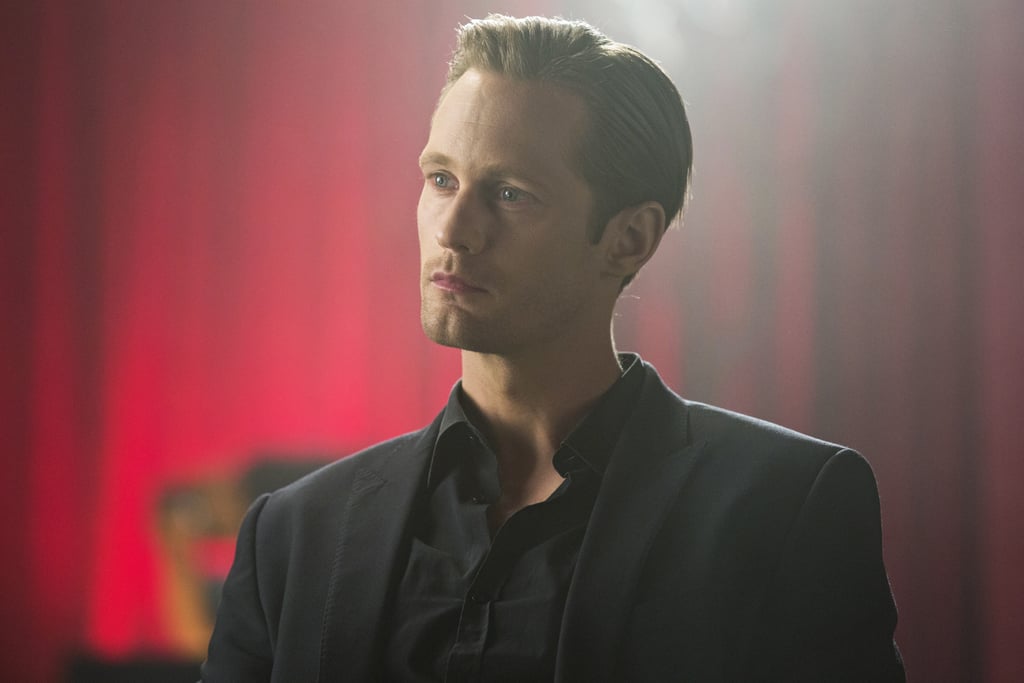 At the moment, Eric (Alexander Skarsgard [14]) is occupied trying not to burn up in the sun, but we'll be here waiting. (He can't die, right?) The second he turned up on the scene, Bill was history to our hearts. The blond stud has always been there for Sookie, even though he can be a bit cruel sometimes.
Jax, Sons of Anarchy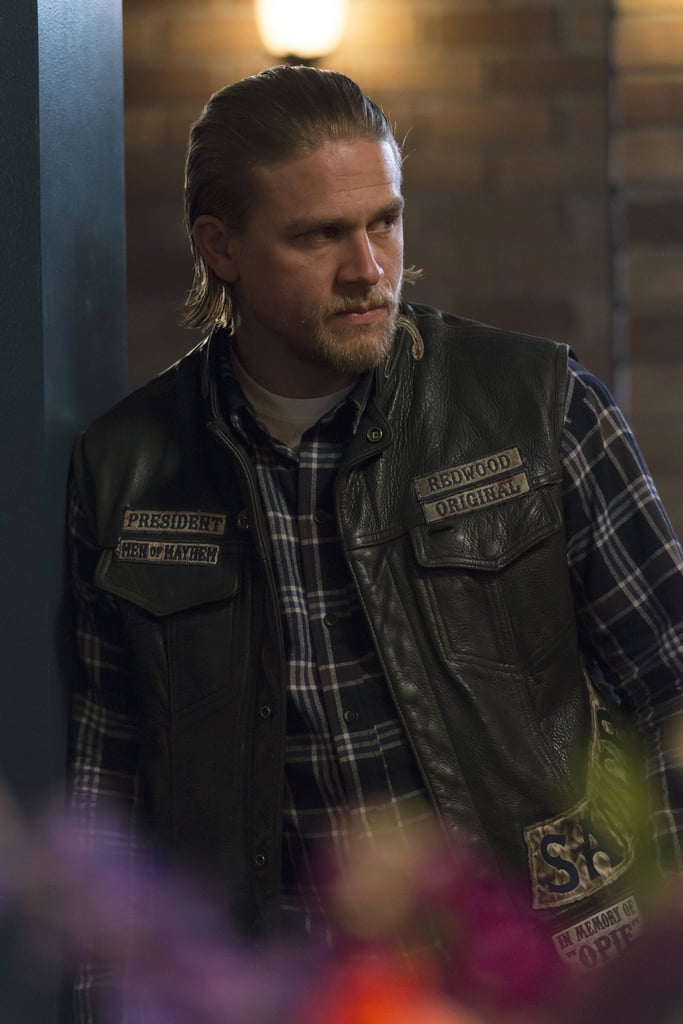 Charlie Hunnam [15] isn't starring in Fifty Shades of Grey [16], but that's OK, because we still get to see him on Sons of Anarchy. Jax is scruffy, but he's also sweet, edgy, and powerful. Can't beat that combo.
Dean, Supernatural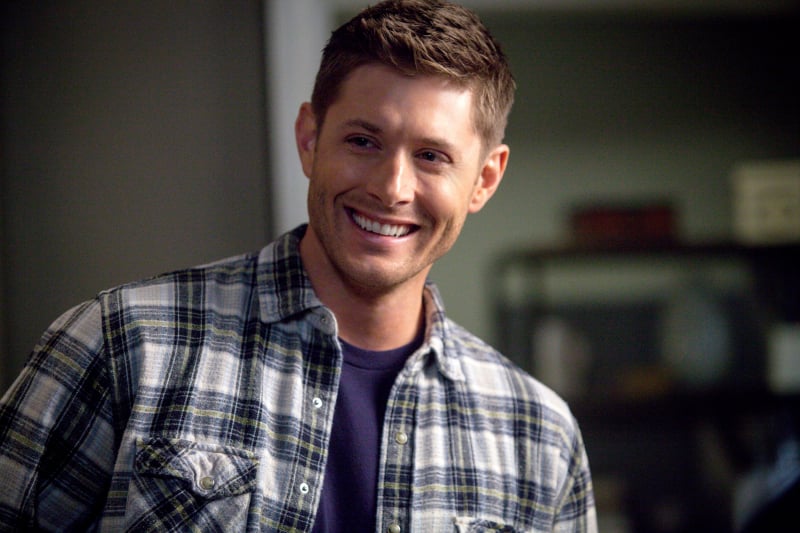 Sam may have the pretty-boy hair, but it's Dean who's got the smarts. If we ever hear some spooks in our attic, you know we aren't calling the Ghostbusters.