How I Met Your Mother [1] is over, but the show — and its many famous guest stars — will live on in our memories forever. Over the years, the series played host to everyone from Britney Spears [2] to Bryan Cranston. Let's take a trip down memory lane with all the great guest stars that appear in HIMYM's nine-year run, and if you're still craving more HIMYM, check out all the reasons Robin and Ted were always meant to be [3].
Katy Perry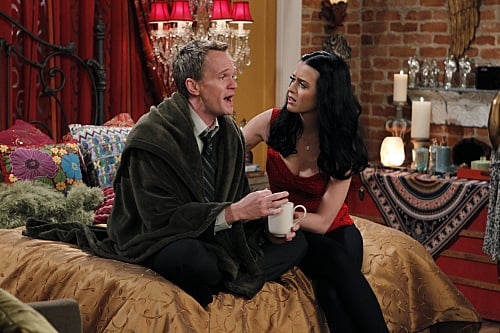 Perry plays a character so naive that the gang can only remember her as "Honey" — as in a patronizing "Oh, honey." But she's a sweetheart, and she comforts Barney while he's dealing with his mixed emotions over his biological father.
Jennifer Morrison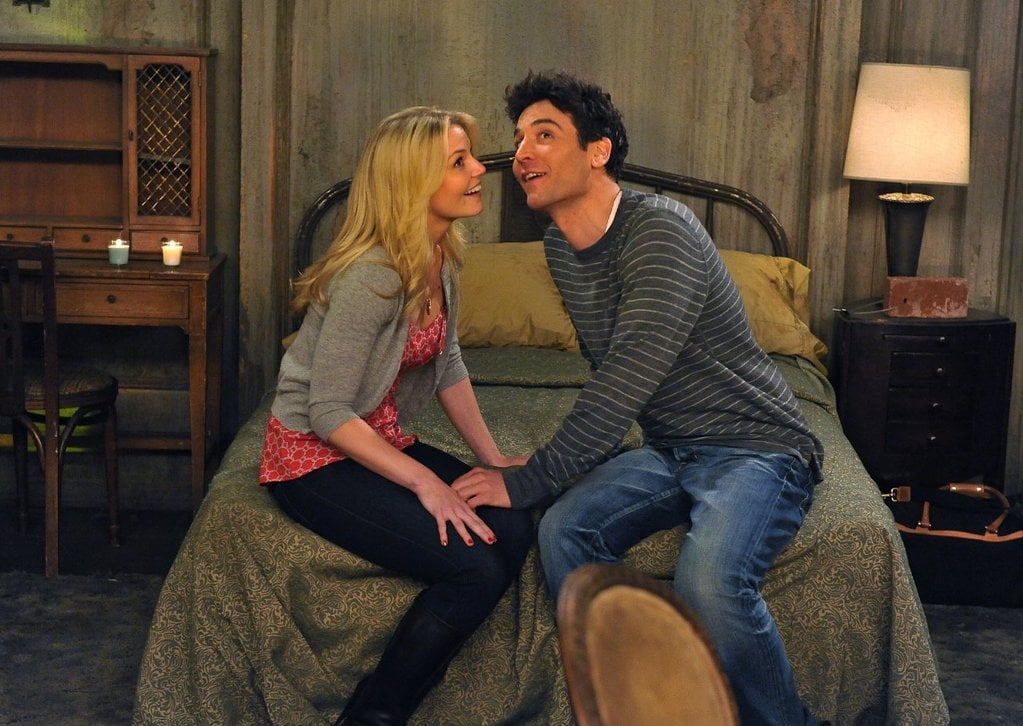 Jennifer Morrison stars as one of Ted's girlfriends, Zoey Pierson. She's an activist who vehemently opposes Ted's job of tearing down The Arcadian to build a new skyscraper, and eventually their differing views lead to a breakup.
Bob Barker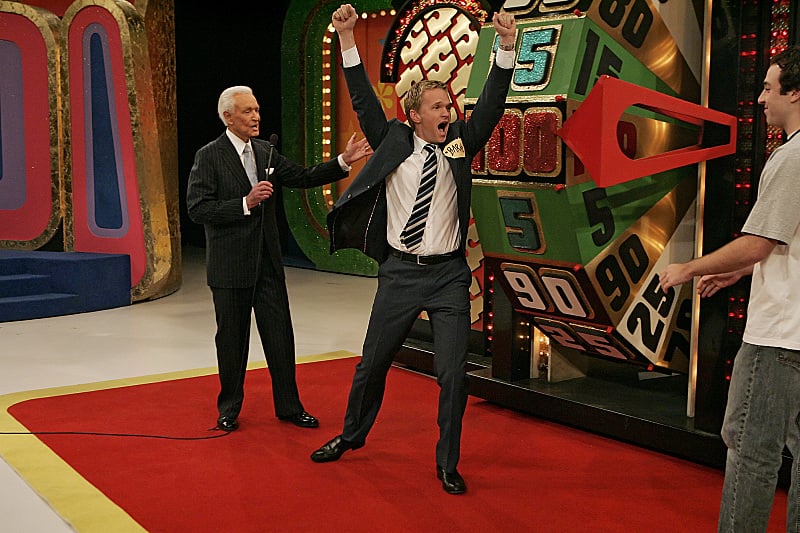 Remember when Barney thinks The Price Is Right host Bob Barker is his real father? He's not, but that episode is amazing.
Carrie Underwood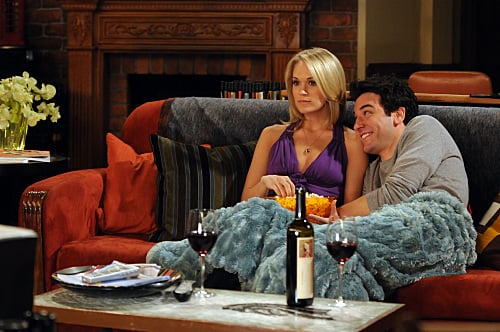 Country star Carrie Underwood [4] moonlights as pharmaceutical sales rep Tiffany, a girl who dates Ted and provides him with a valuable dating lesson as she strings him along with ease.
Sarah Chalke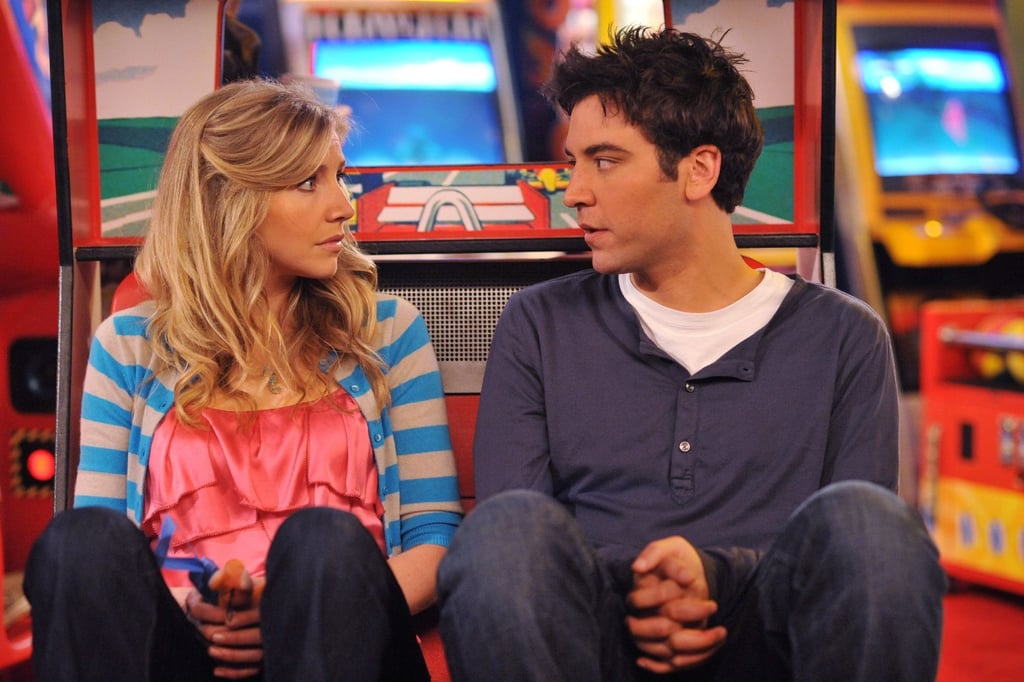 Sarah Chalke [5] has a long character arc as Dr. Stella Zinman, Ted's fiancé who leaves him at the altar to reconcile with her ex-husband.
Laura Prepon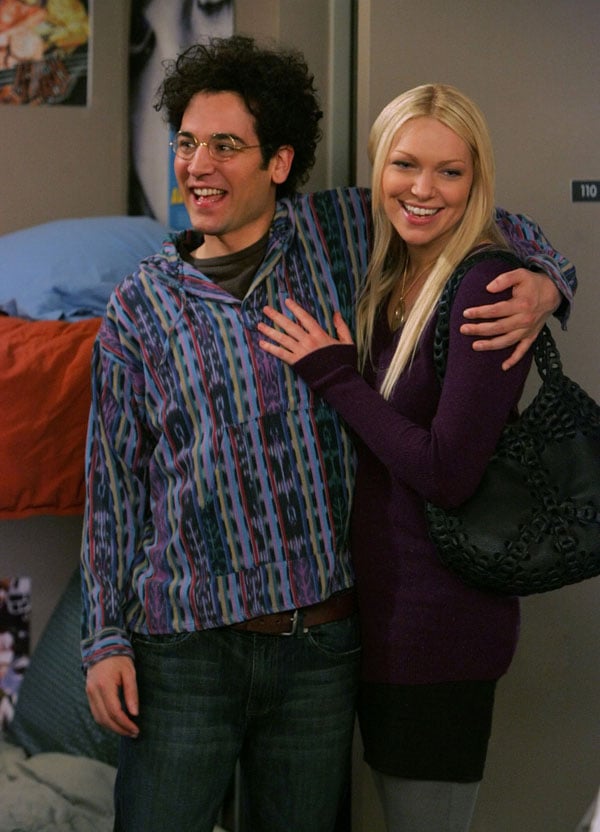 Laura Prepon plays Karen, Ted's much-hated ex. They first meet in college then later rekindle their romance, much to Lily and Marshall's chagrin.
Alan Thicke and Nicole Scherzinger
Alan Thicke plays himself as the host of Space Teens and Hoser Hut, Canadian shows that Robin appears as Robin Sparkles. Nicole Scherzinger guest stars as Jessica Glitter, Robin's former best friend.
Enrique Iglesias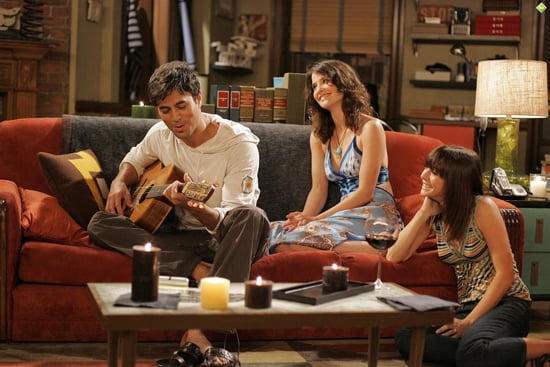 Following her breakup with Ted at the end of season two, Robin rebounds hard — with dreamy Gael (Iglesias). Gael doesn't stick around for long, but when he is there, he excels at playing at the guitar, giving massages, and being really good-looking.
Britney Spears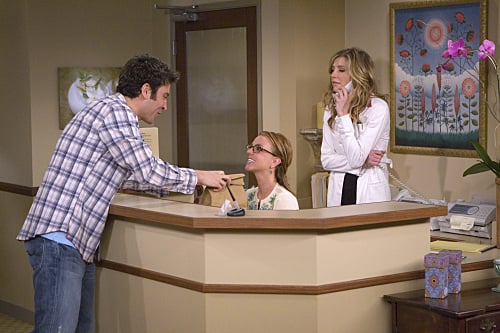 The pop star guested on the show as a receptionist named Abby at the office of Ted's dermatologist, Stella. She harbors a crush on Ted the first time she appears but then transfers her affections to Barney, whom she pretends to be dating to make Ted jealous.
Kyle MacLachlan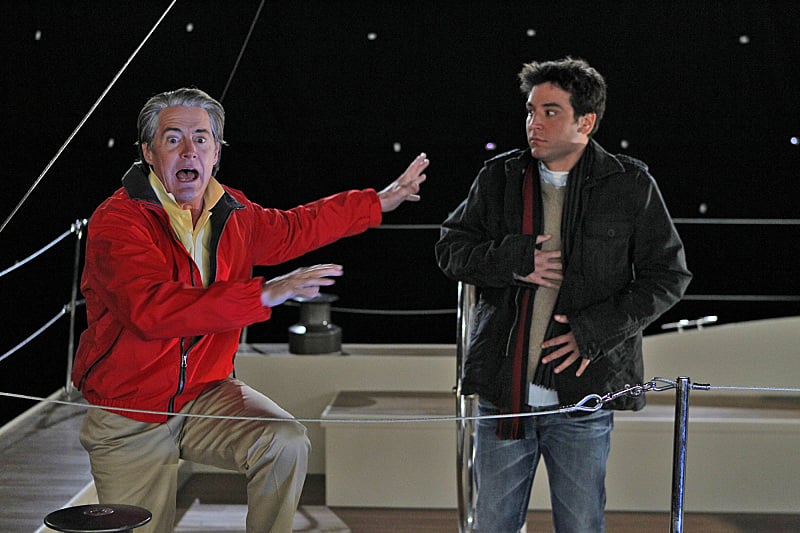 Kyle MacLachlan plays George Van Smoot, better known as The Captain. He's Zoey's ex-husband and, eventually, Lily's boss.
John Lithgow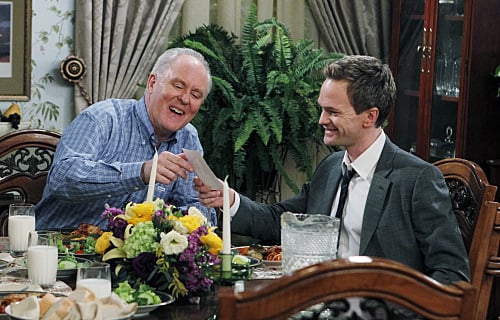 After insisting that his dad is Bob Barker for years, Barney finally meets his real father in season six. Lithgow gets the honor of playing Jerry, and though he's not the cool, freewheeling guy he once was, he's still a warm, loving father figure (and light years away from his other infamous guest role as the Trinity Killer on Dexter).
Becki Newton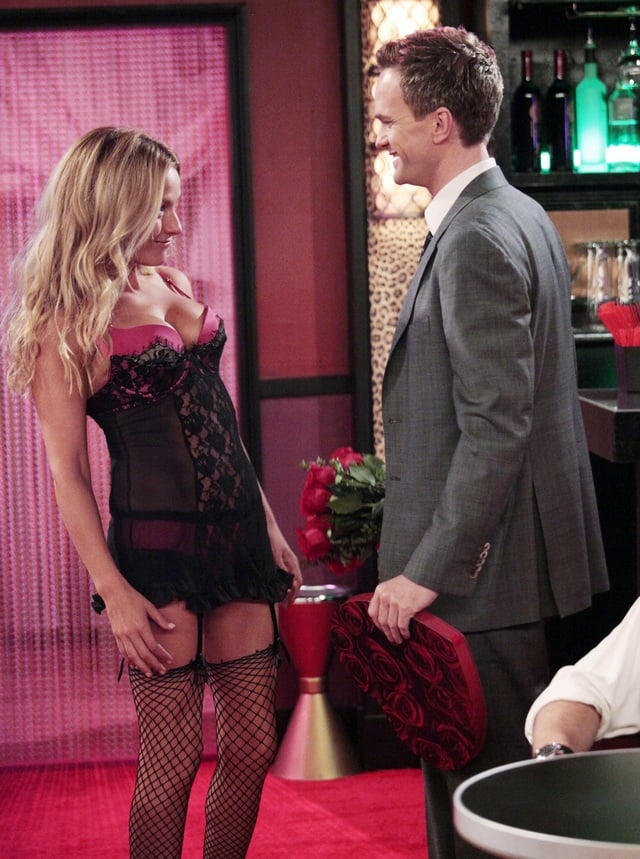 Becki Newton (Ugly Betty) plays Quinn, the stripper who Barney gets engaged to in the show's seventh season. They break up when they realize neither trusts the other one, and Barney goes on to woo Robin.
Kim Kardashian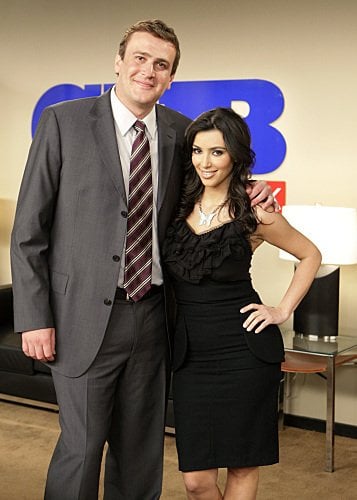 Kardashian plays herself on the show, but she isn't exactly there. When Marshall doesn't want to use the bathroom at work, Kardashian speaks to him from the comfort of a magazine cover to soothe his fears.
Mandy Moore
Mandy Moore [6] plays against type as a tattooed party girl in the third season. She's also totally not Ted's kind of girl, but he uses her to make himself feel better after breaking up with Robin.
Jennifer Lopez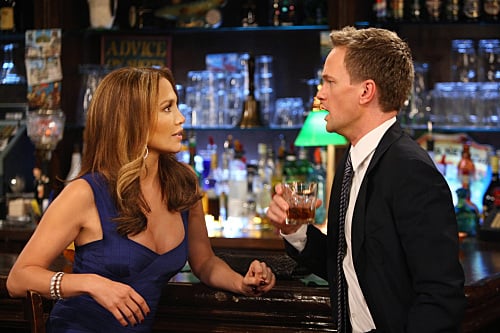 The sultry J Lo popped up as the author of a self-help book about love (with the classic title of Of Course You're Still Single, Take a Look at Yourself, You Dumb Slut). With her hot bod and resistance to pickup lines, she becomes Barney's primary target.
Joe Manganiello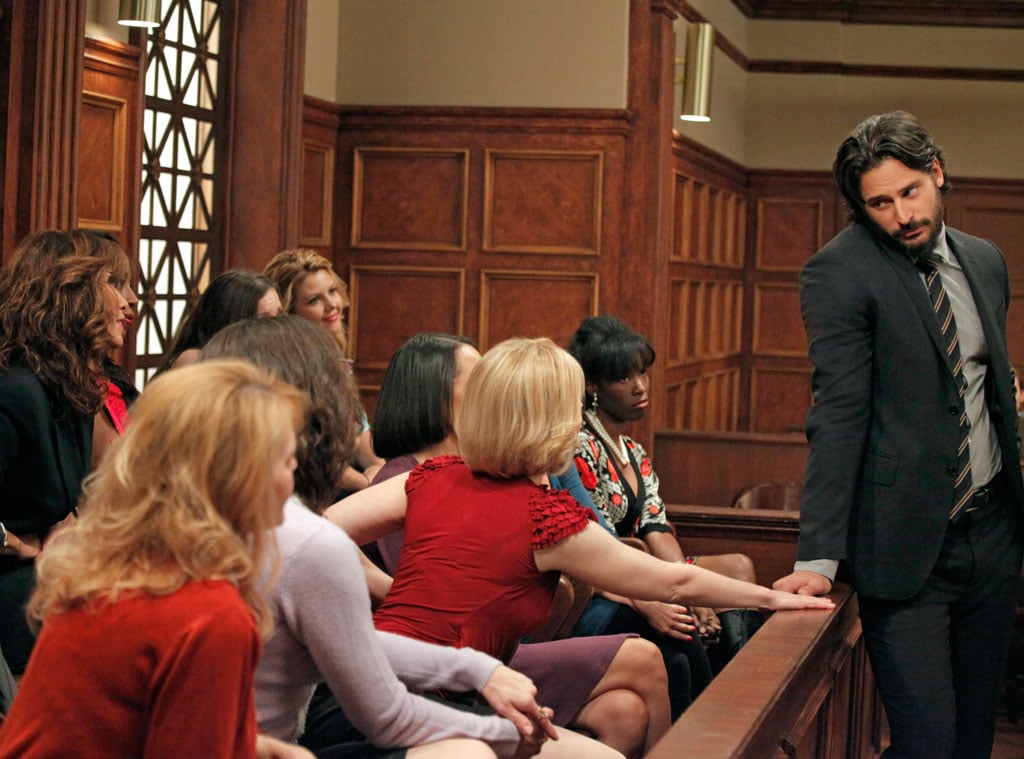 Joe Manganiello appears early in the series as Brad, a friend of Marshall's. He returns years later (after his star-making turn on True Blood) to reprise his character. He goes on a botched date with Robin, then, in season eight, he goes head-to-head in the court with Marshall, using his good looks to woo the jury of women.
Will Forte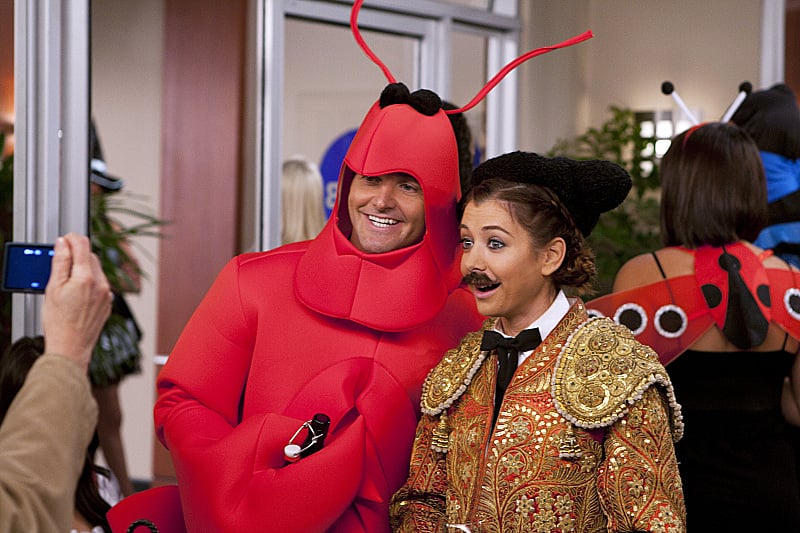 Saturday Night Live's Will Forte turns up in season three as Randy Wharmpess, Barney's coworker at Goliath National Bank who praises everything Barney does.
Bryan Cranston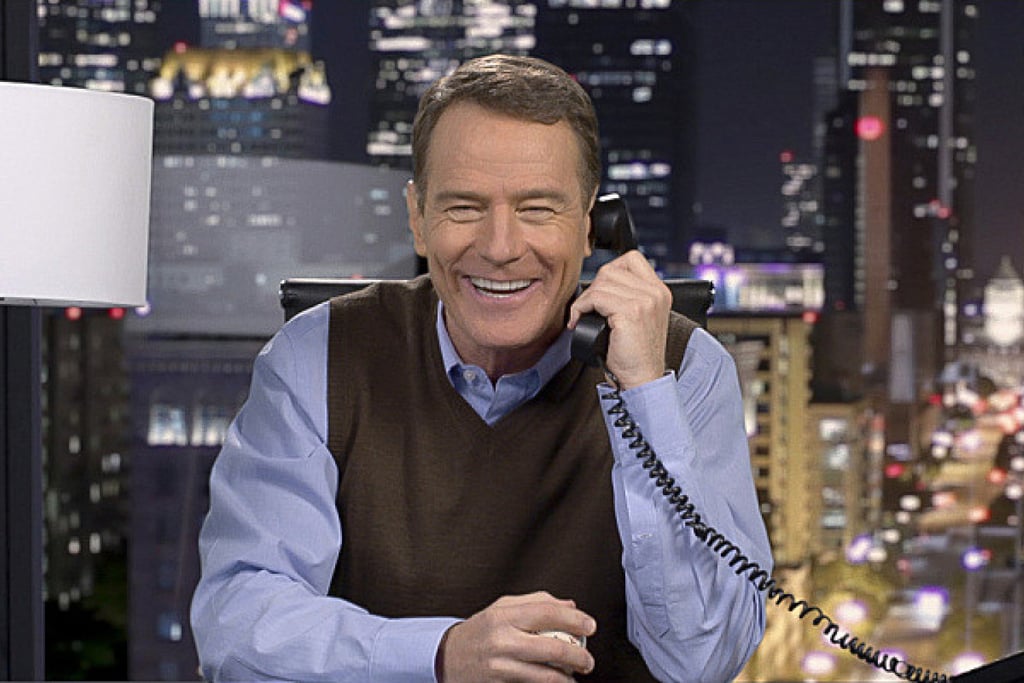 Bryan Cranston appears in season two and again in season nine as Hammond Druthers, Ted's nightmare of a boss.
Jorge Garcia
Lost's Jorge Garcia plays Steve "The Blitz" Henry, who attends college with Ted and Marshall. He is famous for missing out on epic adventures and uttering, "Aw, man!" when he finds out what he missed.
Rachel Bilson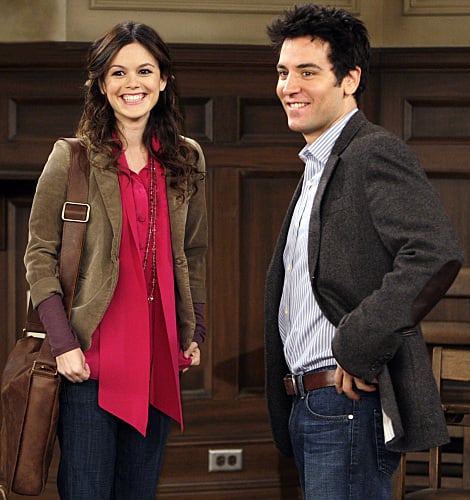 Rachel Bilson [7] appears several times as Cindy, a student who Ted dates and the roommate of Ted's future wife, Tracy. Ted runs into Cindy a few times after their breakup, and she's married . . . to a lady.
James Van Der Beek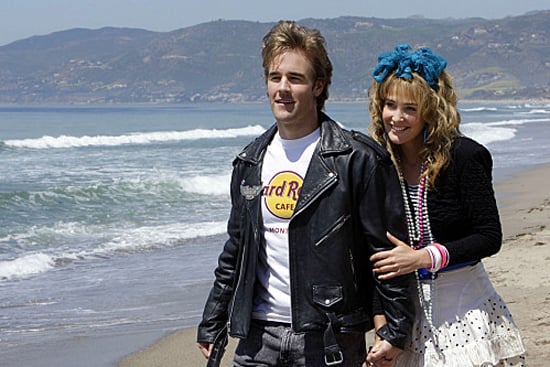 Robin's hidden pop star identity comes out for the second time when James Van Der Beek [8] played Robin Sparkles's teen idol boyfriend Simon. He goofed around with Robin in their early '90s video for "Sandcastles in the Sand," one of the best HIMYM moments of all time.
Tracey Ullman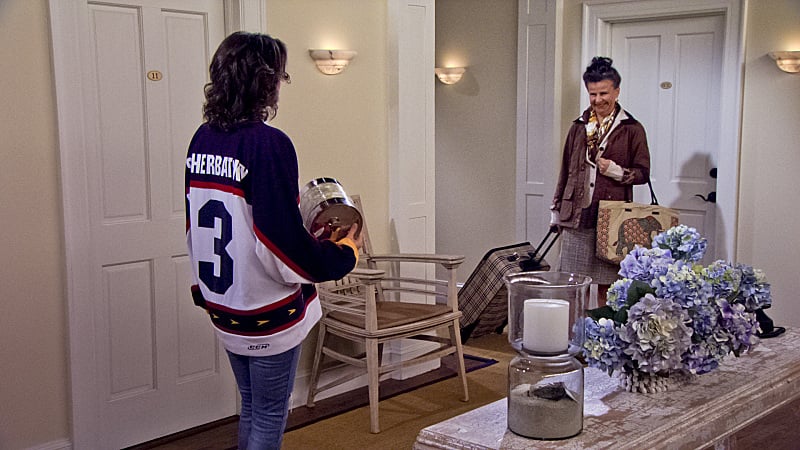 Actress and comedian Tracey Ullman guest stars in the final season as Robin's mother. Though her character is afraid of flying, she braves the skies to be at Barney and Robin's wedding [9].
Ashley Benson
Ashley Benson plays Carly Whittaker, Barney's younger half-sister who briefly dates Ted. He breaks up with her, realizing their interests don't really mesh.
Judy Greer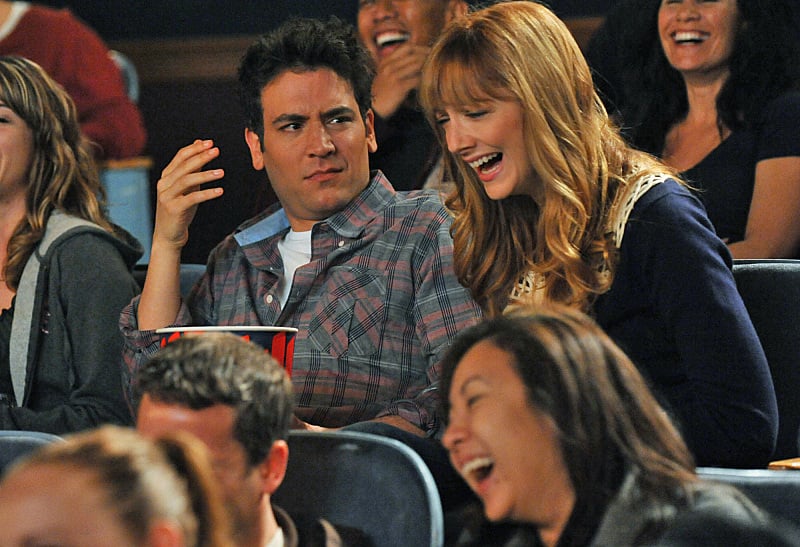 Remember Royce (Greer)? Ted dates her after he gets left at the altar by Stella, and they go on a date to see The Wedding Bride, the infamous movie based on Ted and Stella's failed relationship.
Lucy Hale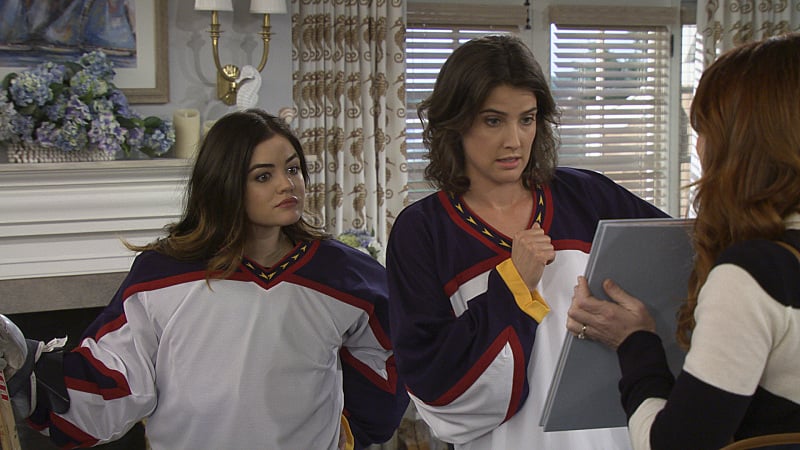 Pretty Little Liars' Lucy Hale turns up as Robin's younger sister Katie in "First Time in New York" then appears again during the final season for Robin's wedding [10] to Barney.
Taran Killam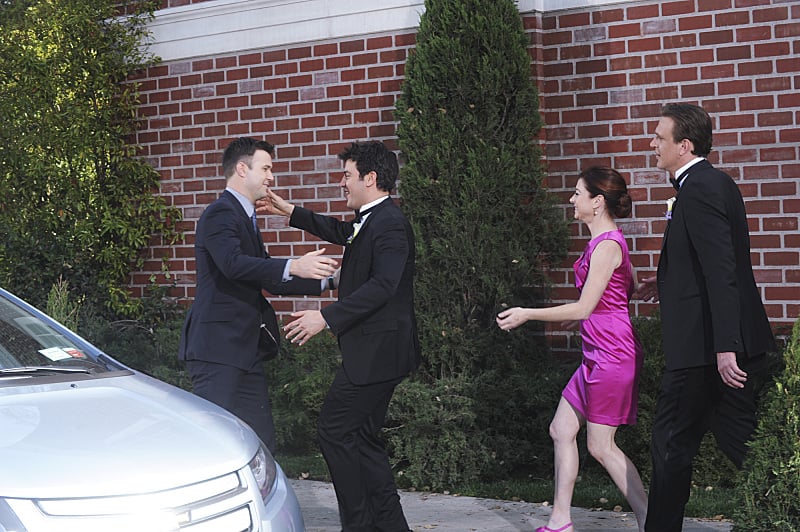 Taran Killam (Cobie Smulders's real-life husband!) turns up early as Gary Blauman, an employee at Goliath National Bank, and returns in the final season as a polarizing character who everyone seems to love or hate.
Billy Zabka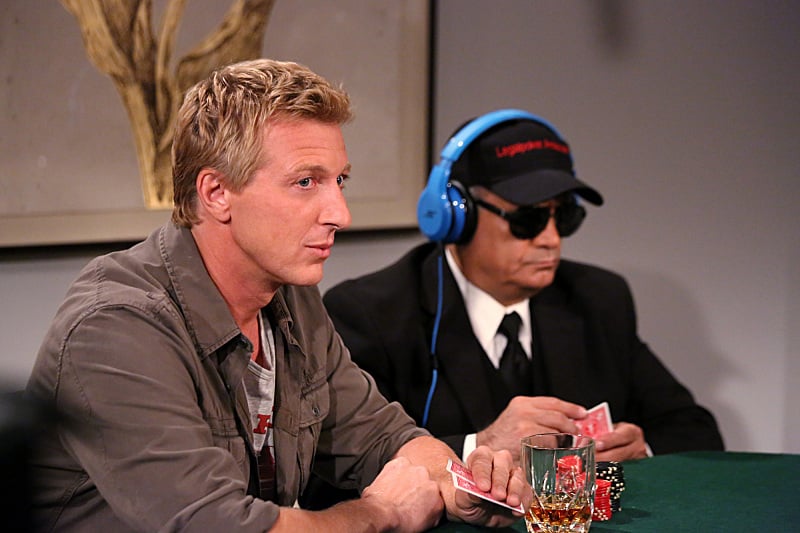 Billy Zabka comes on as a recurring guest star throughout the show's final season. He plays himself, the true hero of The Karate Kid and Barney's idol.