We've all but dried our tears over the How I Met Your Mother series finale [1], but get ready to get choked up again when you revisit it in these photos from behind the scenes. This time, we get to see a peek behind the camera, as devoted creators Craig Thomas and Carter Bays directed their cast and hugged each other goodbye. Plus, NPH's dance moves!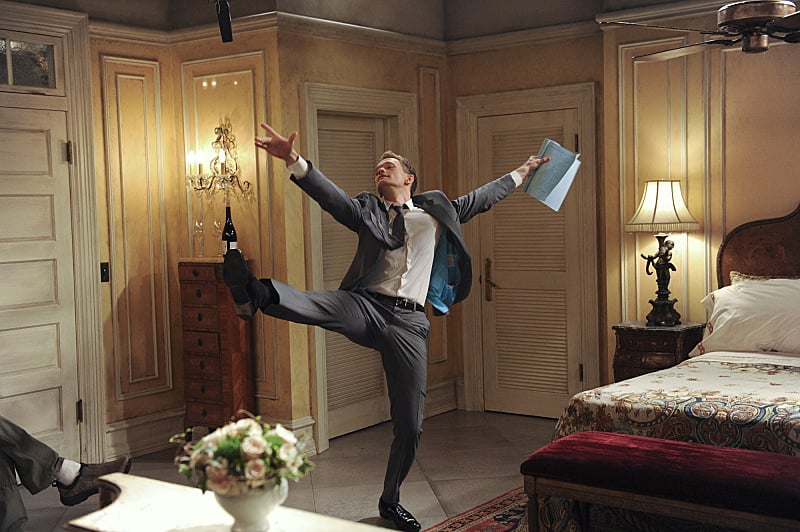 Neil Patrick Harris [2] does an impromptu dance move.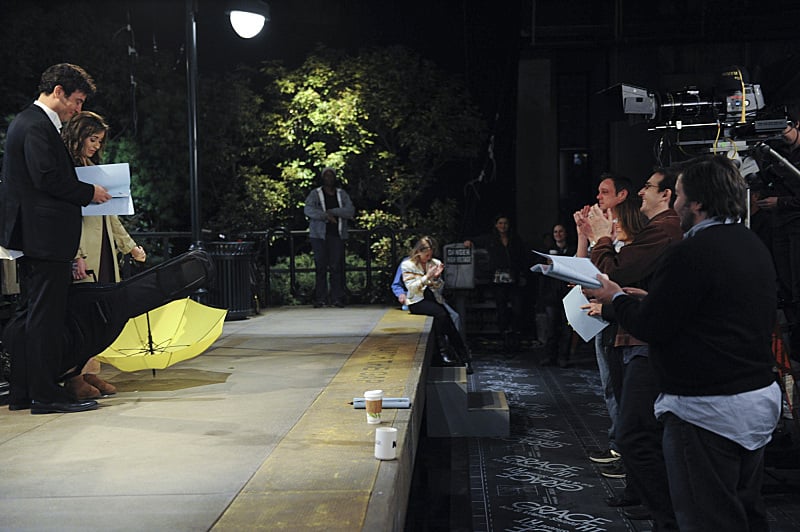 Josh Radnor [3] and Cristin Milioti rehearsed for their big meeting — the final scene that was shot.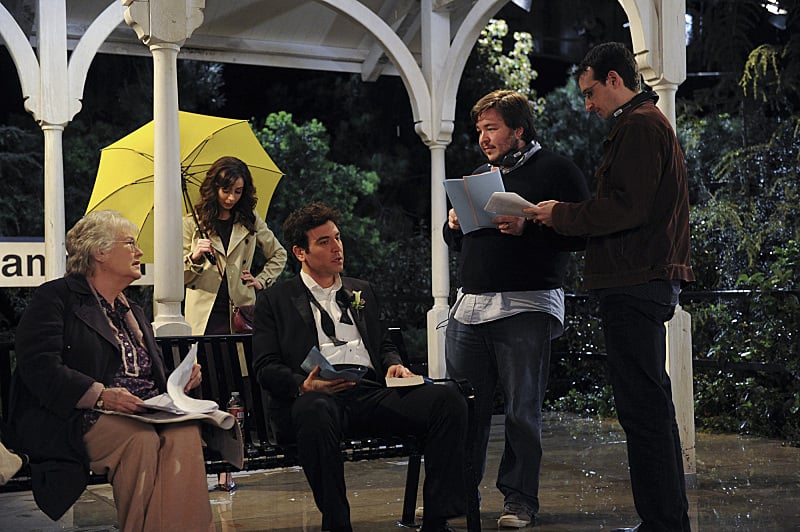 Showrunners Craig Thomas and Carter Bays supervised.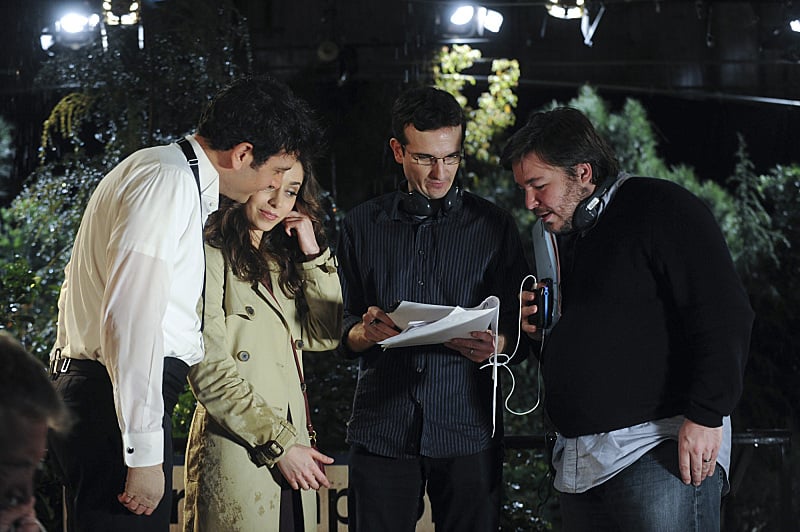 They had to get it just right.
Showrunner Thomas gave Alyson Hannigan direction.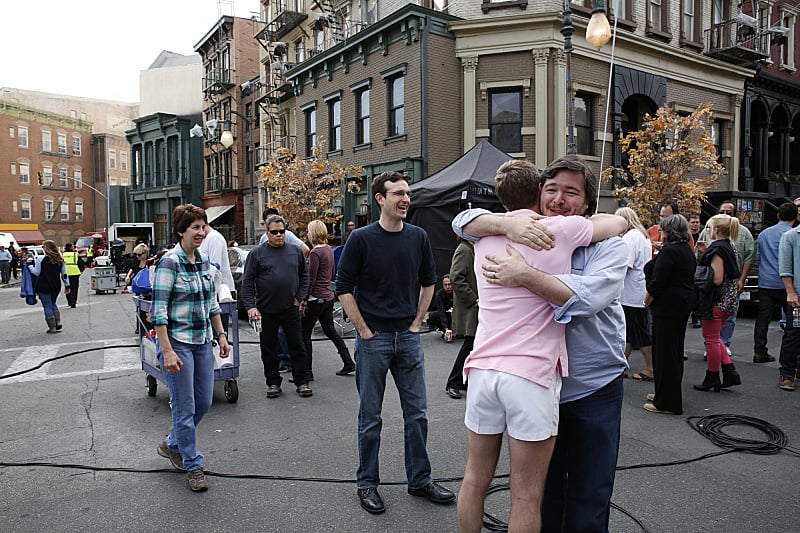 The crew hugged at the end of filming on How I Met Your Mother's outdoor set.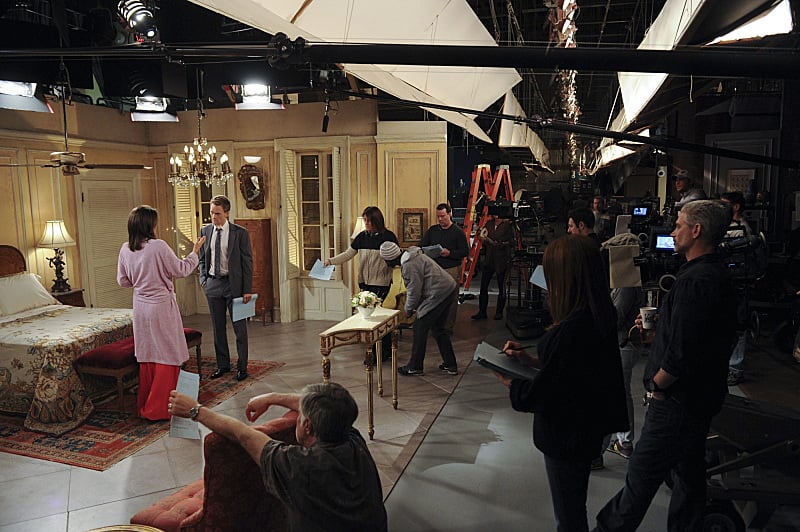 Harris and Cobie Smulders during their Argentina scene.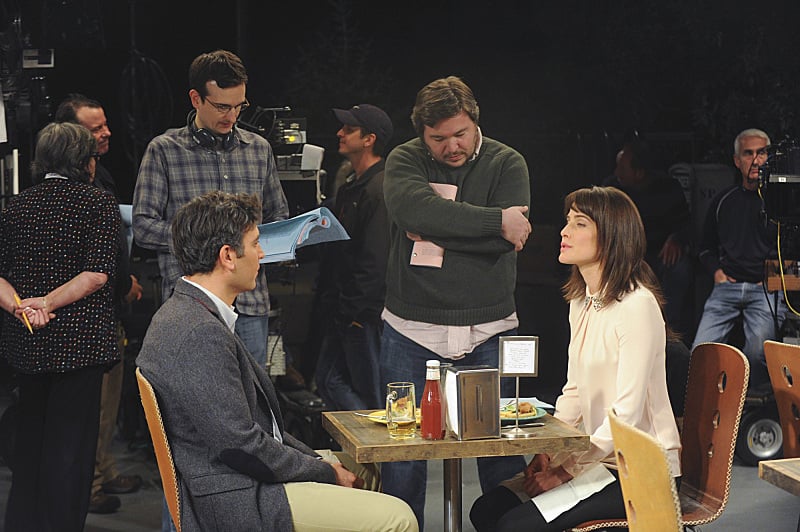 Radnor and Smulders shot a scene that was cut from the finale.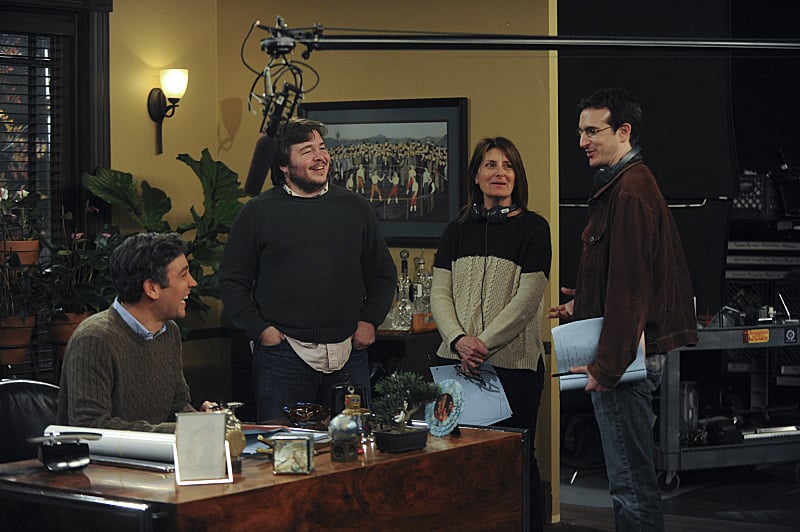 Radnor as older Ted, with Bays, Thomas, and director Pamela Fryman.