After a polarizing series finale [1], How I Met Your Mother is officially over. The show concluded by dropping a few bombshells [2], answering a lot of questions, and taking a deep dive into the future (and past) of Ted, Robin, Barney, Marshall, Lily, and The Mother. Some theories were proven [3], and honestly, we're pretty bummed it's all over. Before you get too sad, take a look at all the pictures from the episode, and relive the story all over again.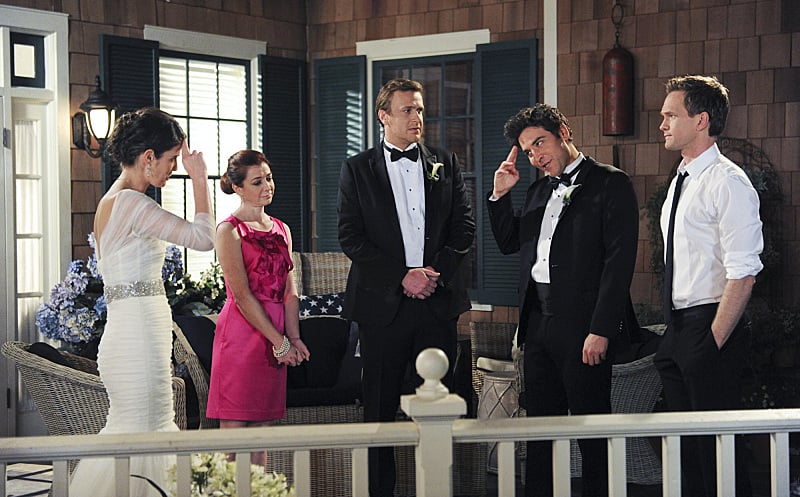 Major Pleasure.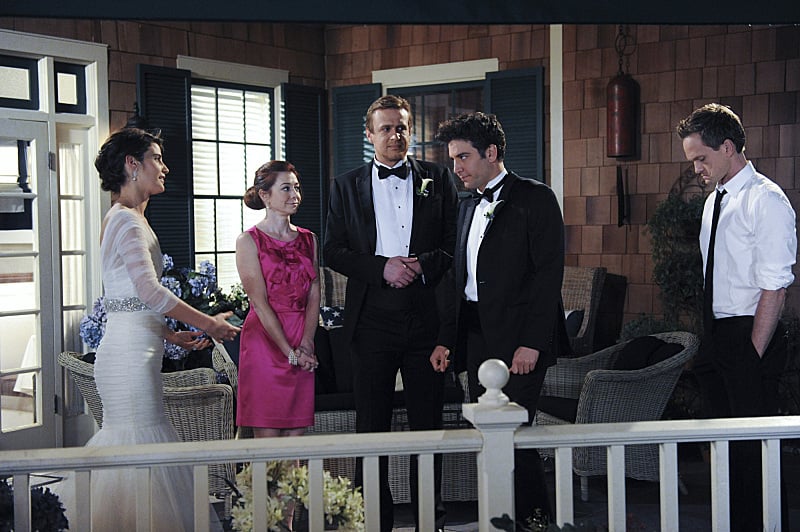 I'm going to miss this group.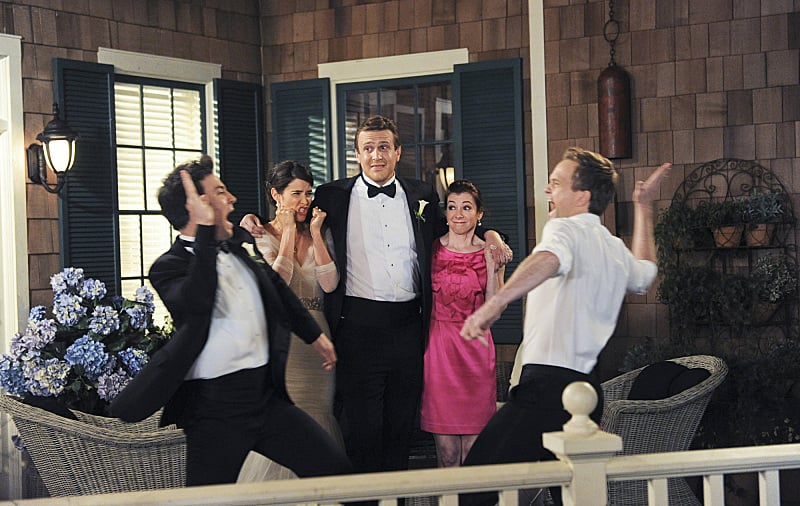 The high five to end all high fives.
Ted gives Lily a proper ET goodbye.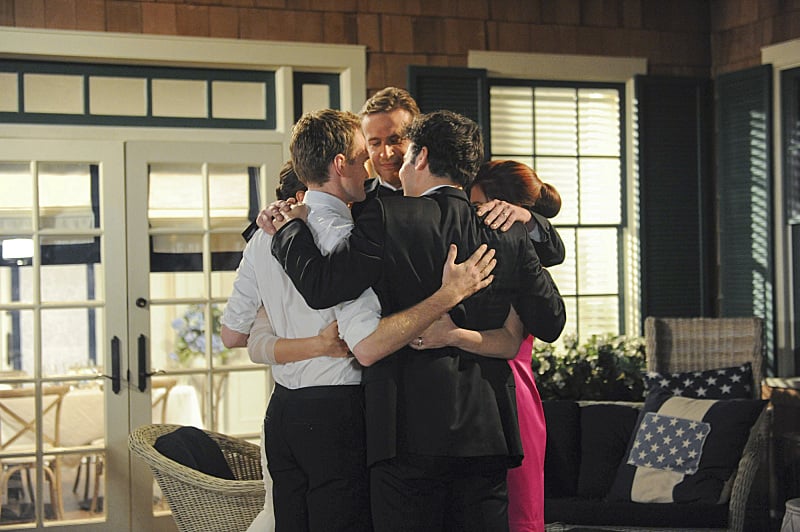 This group hug is killing me!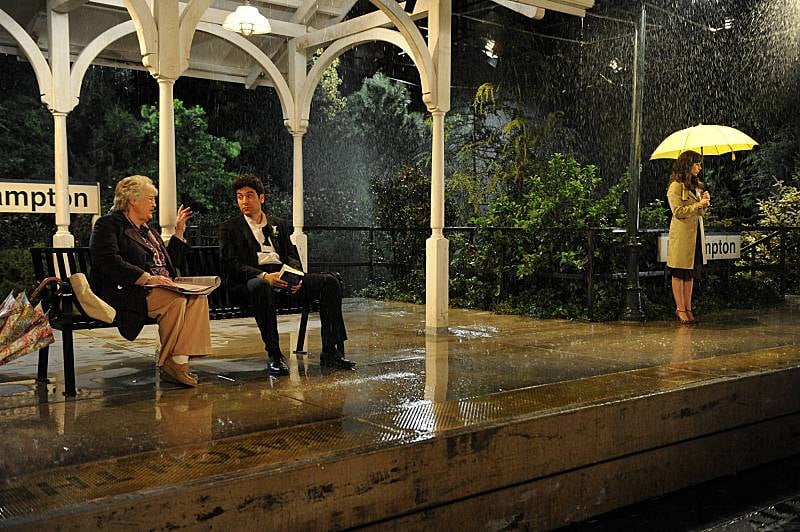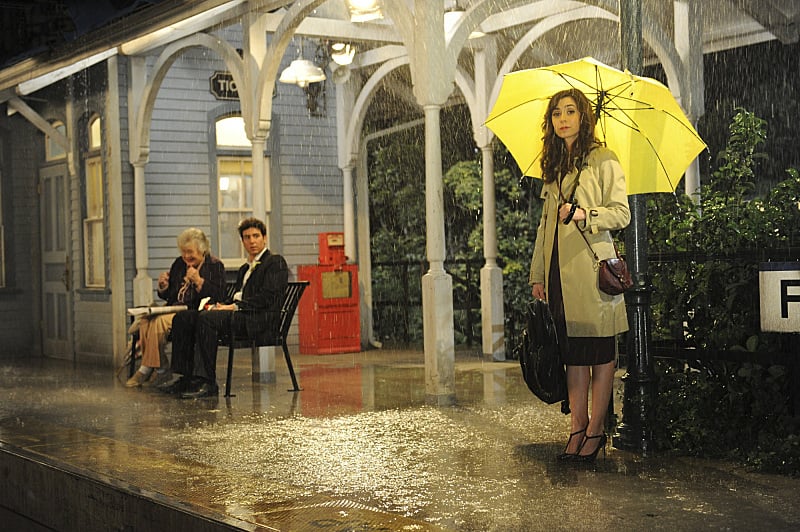 Go get her!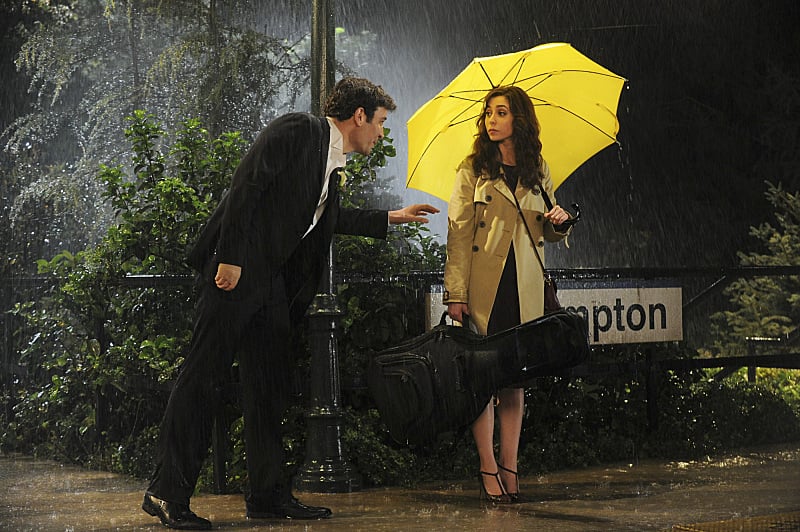 Ted works up the courage to say hello to his future bride.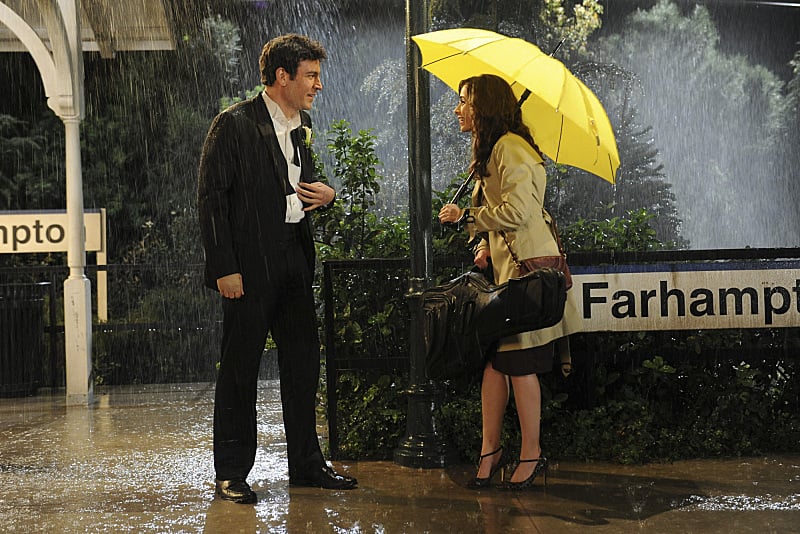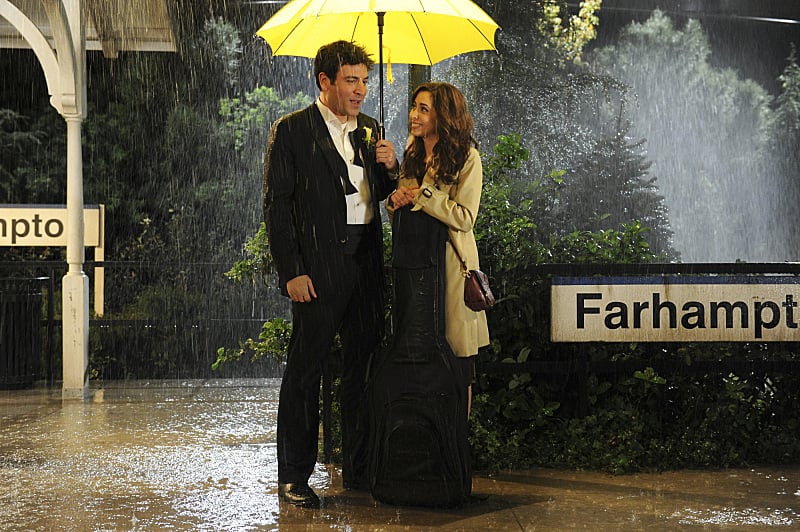 The infamous yellow umbrella is, of course, integral to the meeting.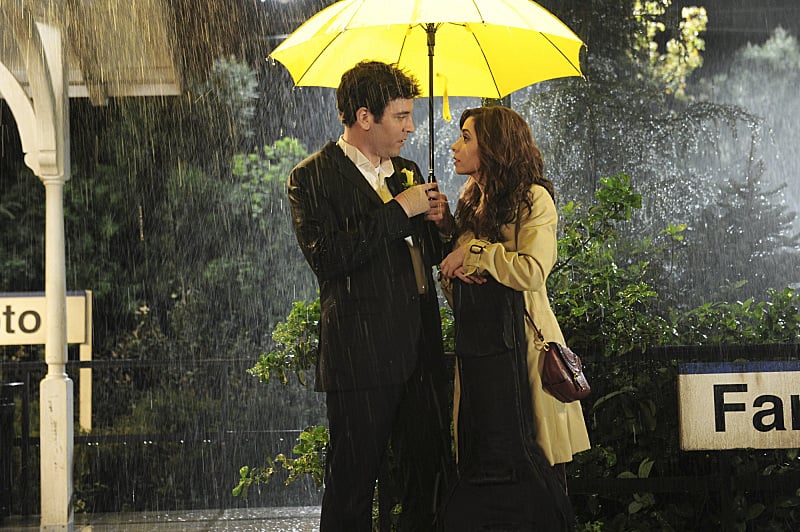 They realize their initials are the same, etched onto the umbrella.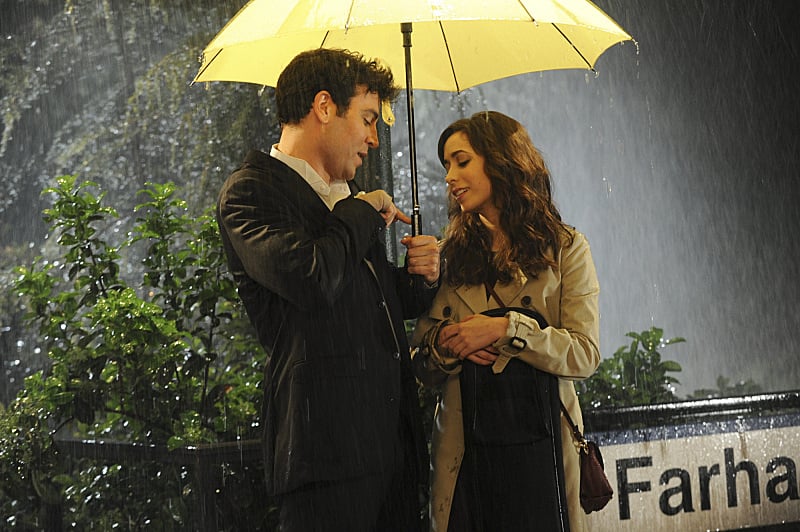 A sign, perhaps?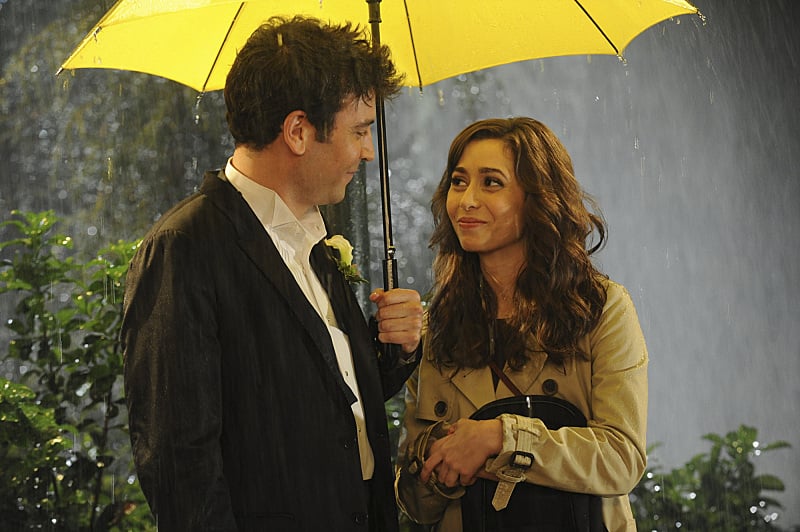 They're already so cute together.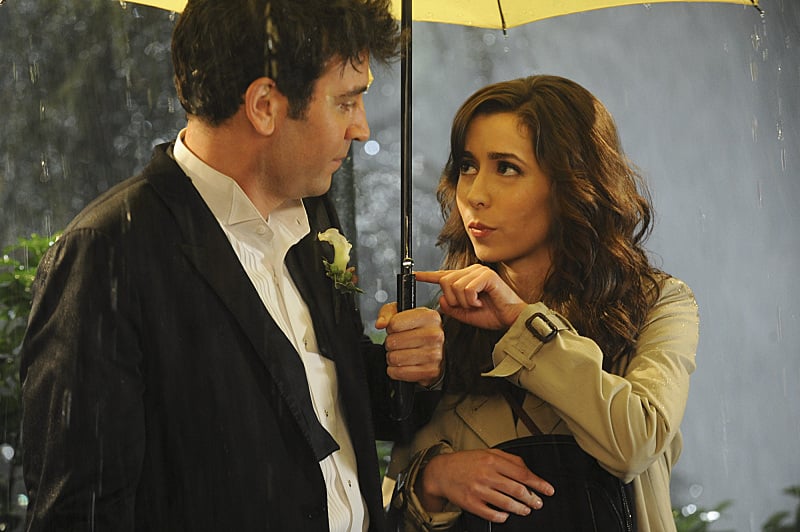 She's just as weird as he is.
Three years into the future, Barney and Robin are having some trouble with their relationship . . . except for the sexy part.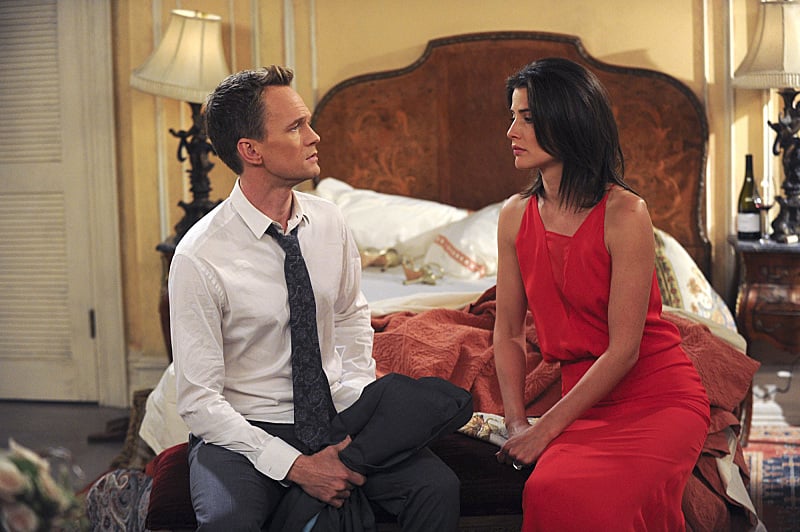 Robin and Barney make the tough decision to split up.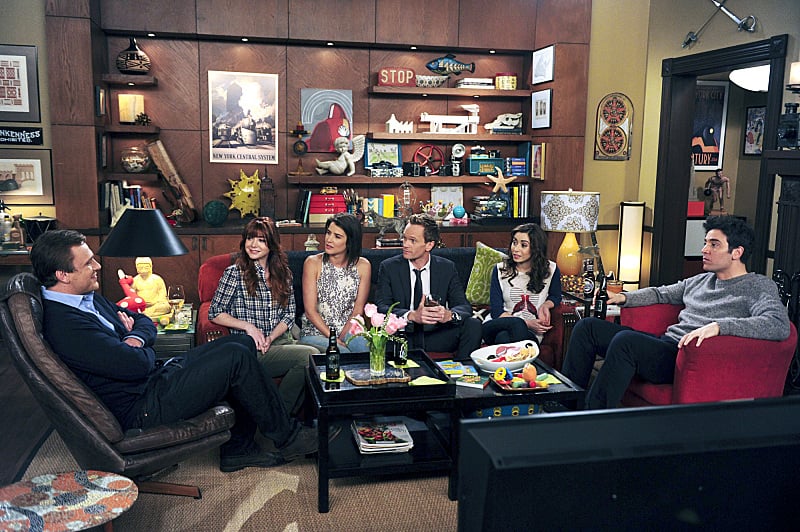 They announce to the group that they've gotten a divorce.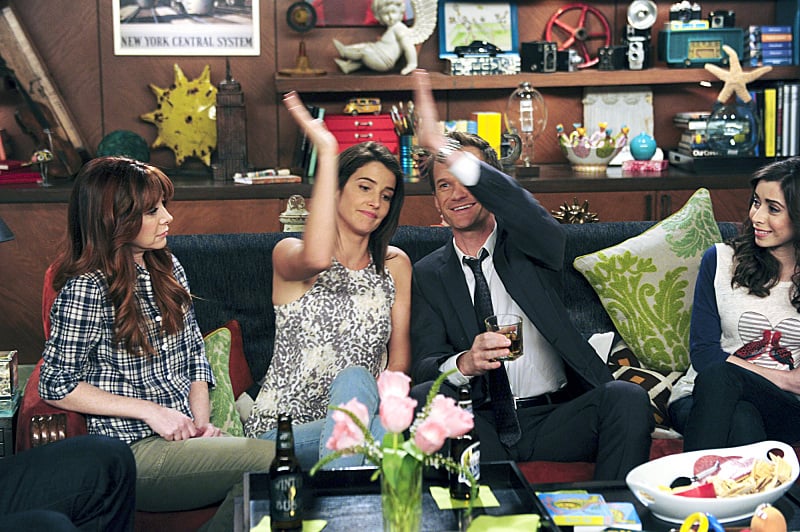 These two can high-five in the saddest moments.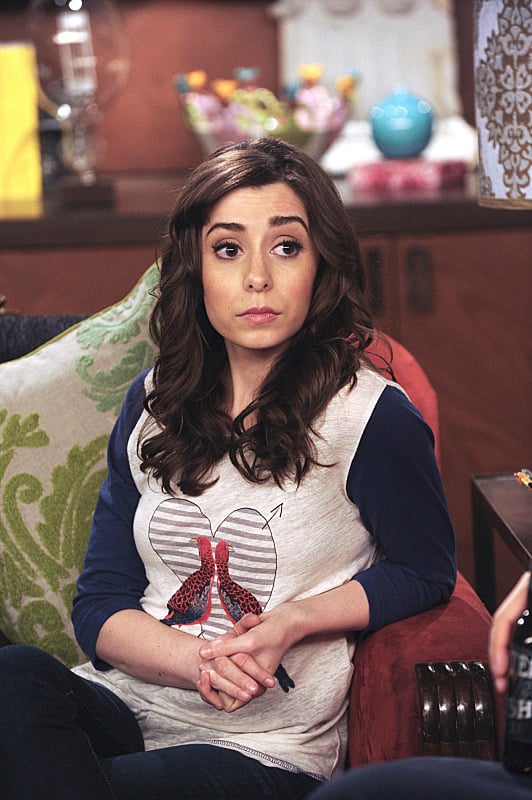 The mother, aka Tracy, fits in with the group.
After the divorce, Barney goes back to his old, womanizing ways.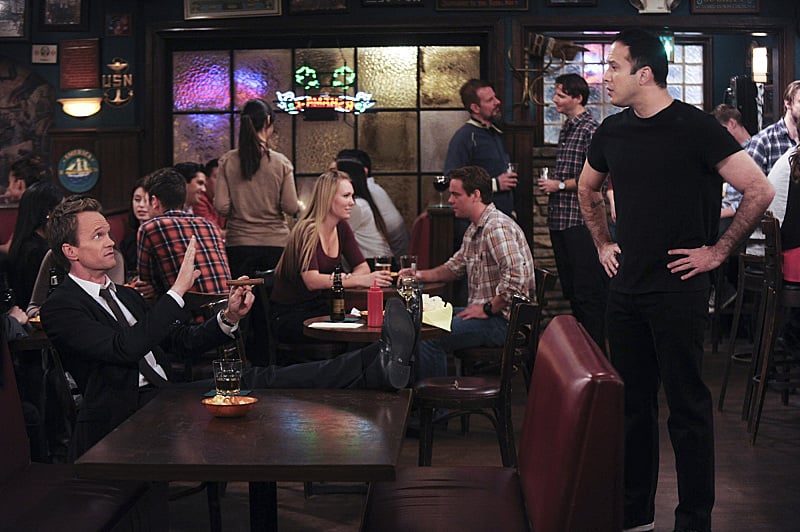 Classic Barney.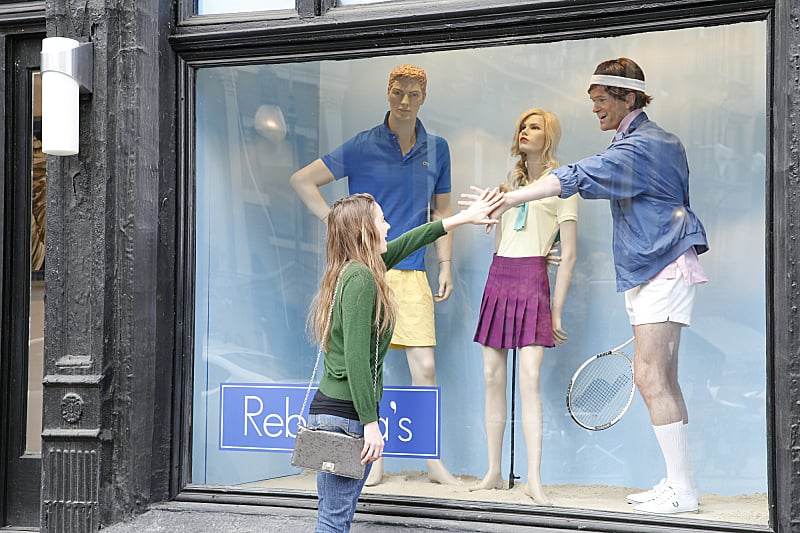 He even makes a new playbook, full of fresh plays.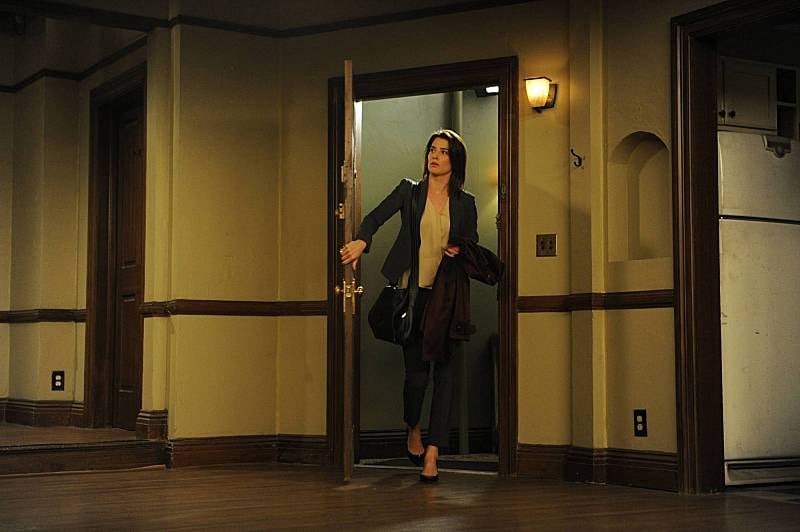 Robin enters the empty apartment.
Lily's great white whale costume is silly but adorable.
Lily dresses as the White Whale for Halloween [4], but despite the cute costume, it's a bittersweet moment when Robin admits that the group will never be what it once was.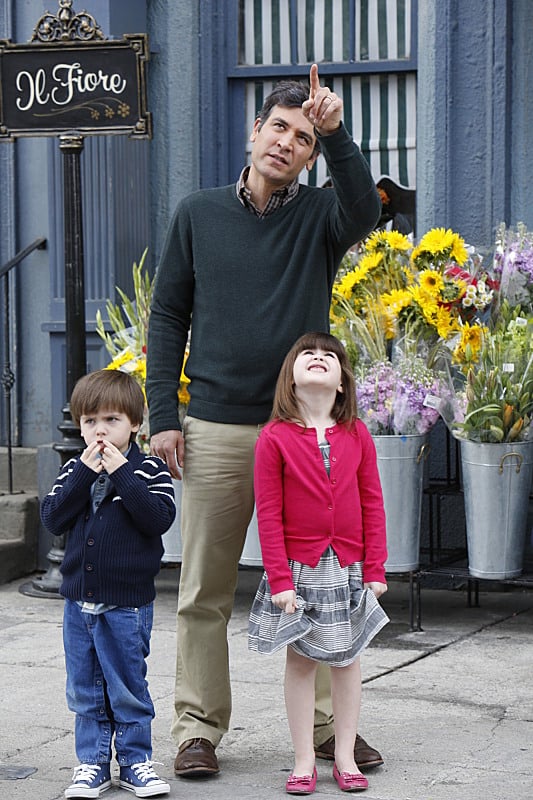 Ted and his little kids are adorable.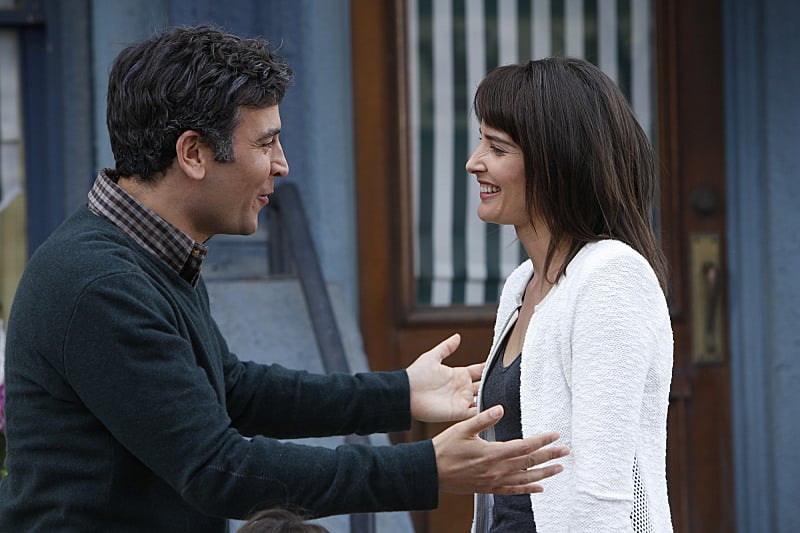 Ted and Robin run into each other while she's mostly out of touch.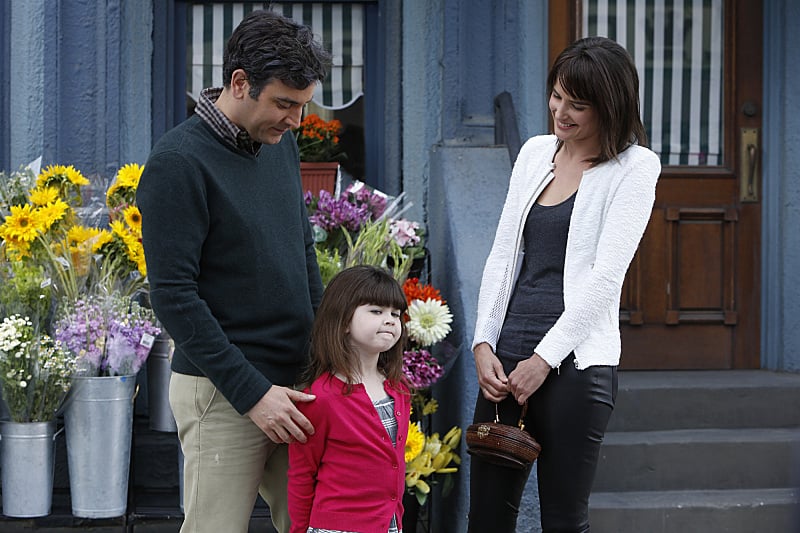 Robin is totally charmed.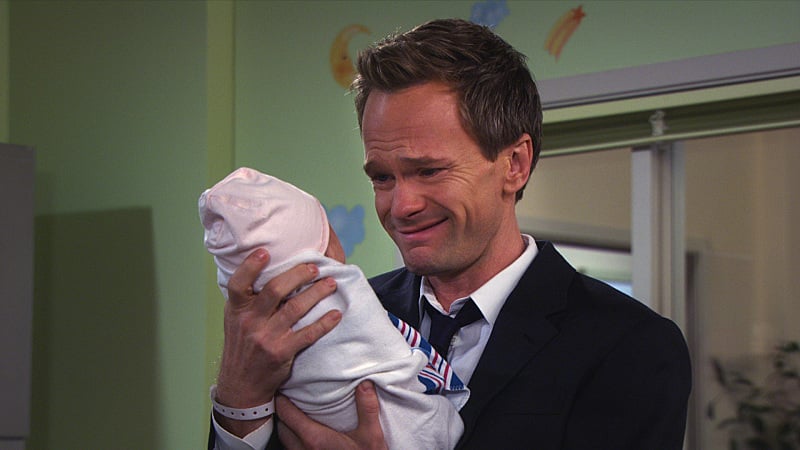 Barney finally changes when he has a baby girl, a product of one of his conquests during a 31-day challenge.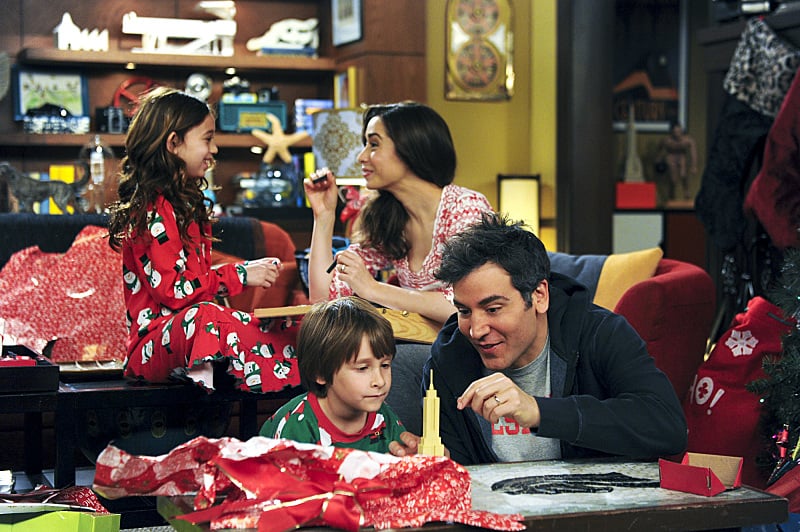 Meanwhile, Ted and Tracy are having a wonderful life with their two kids.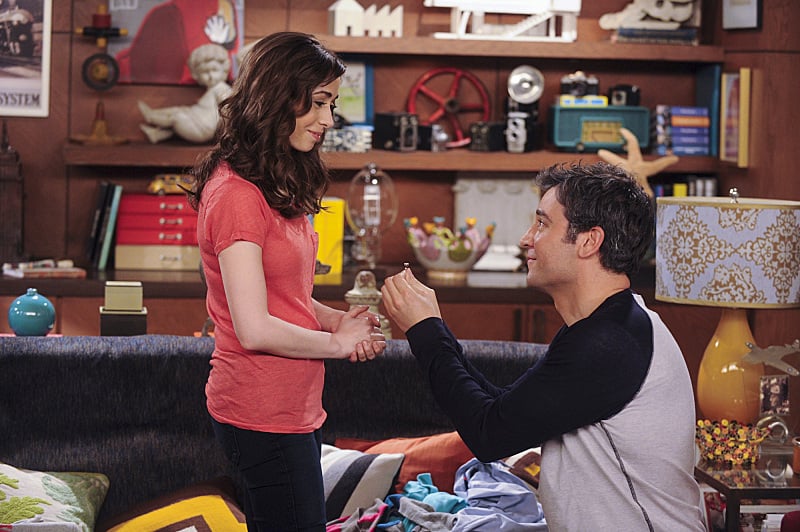 Ted re-proposes to Tracy five years after he originally asked her to marry him.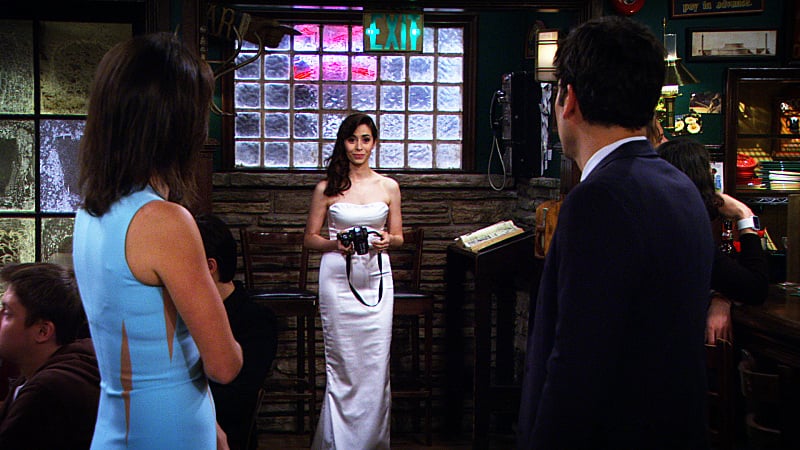 And after several years of being together, they finally get married.
And it's perfect.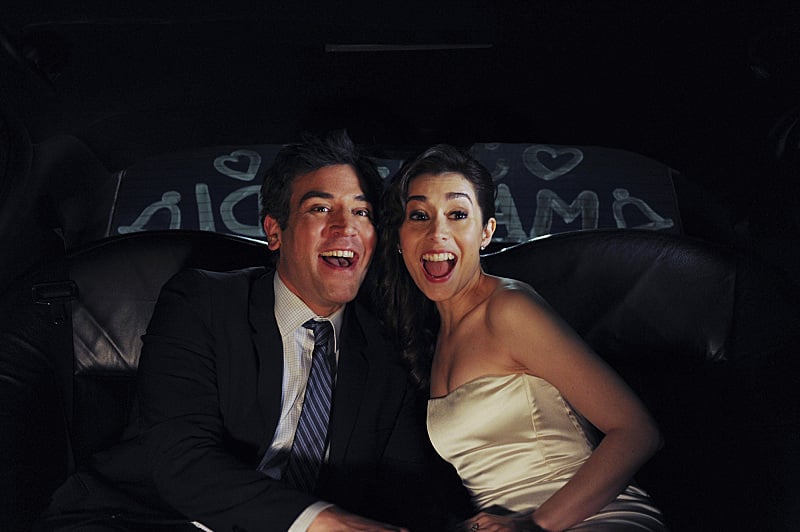 Just married!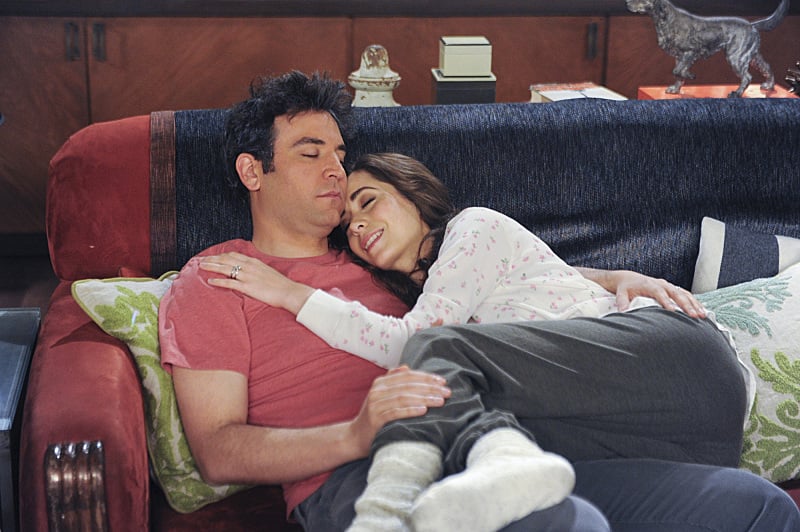 Ted and Tracy have a sweet embrace.
Then, Tracy gets sick.
Yes, we were crying at this point.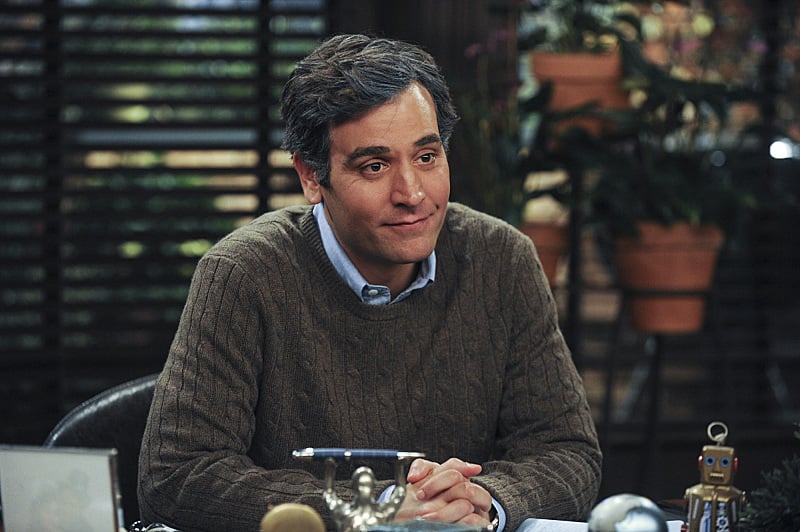 And that's the story of how Ted met Tracy.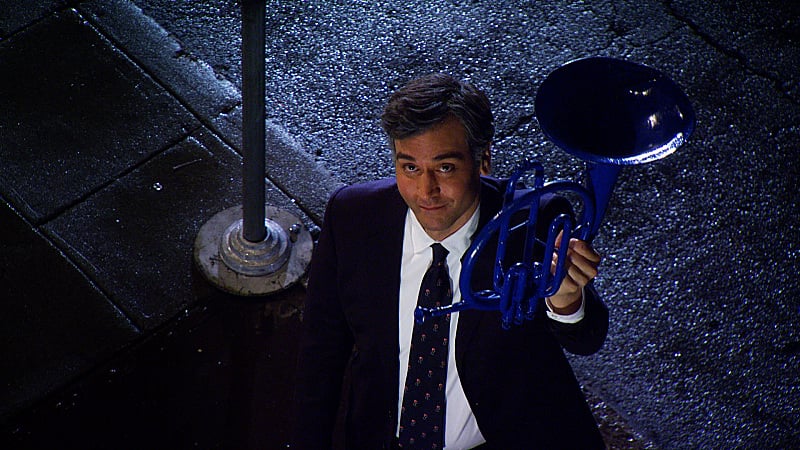 But wait! Ted whips out the blue French horn to present . . .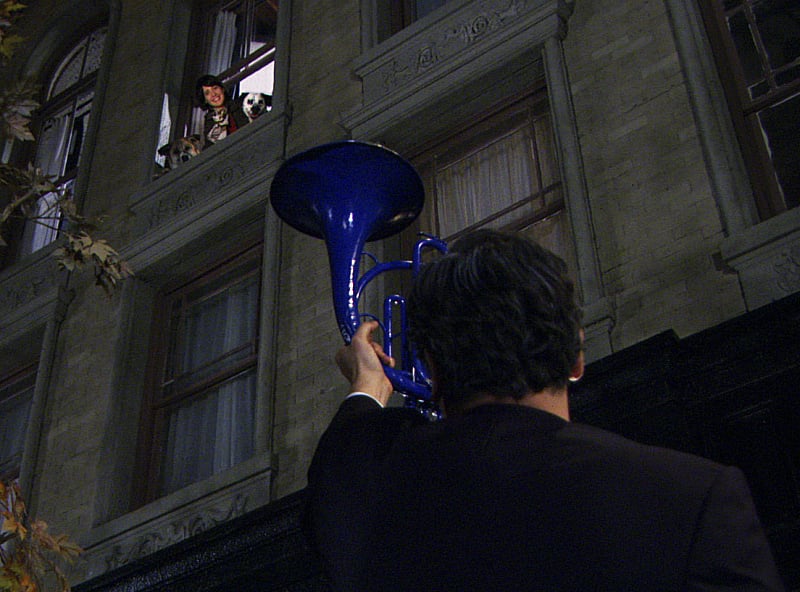 . . . to Aunt Robin! And they live happily ever after.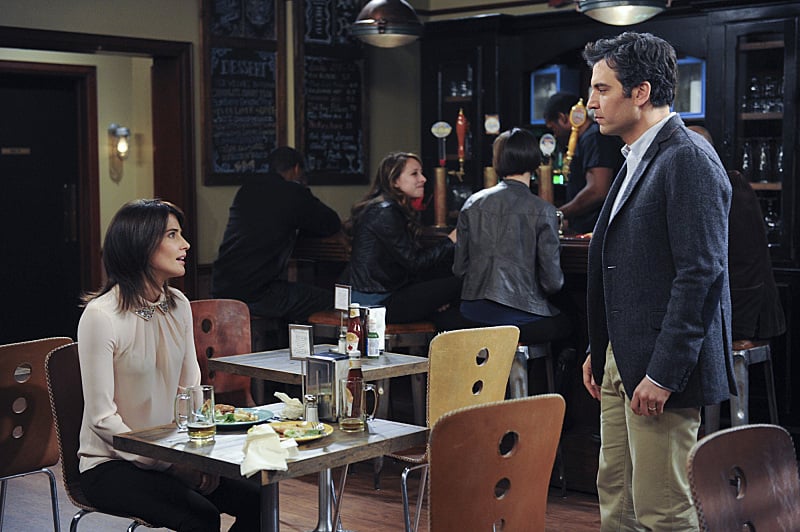 Future Ted and Future Robin in a scene that didn't air.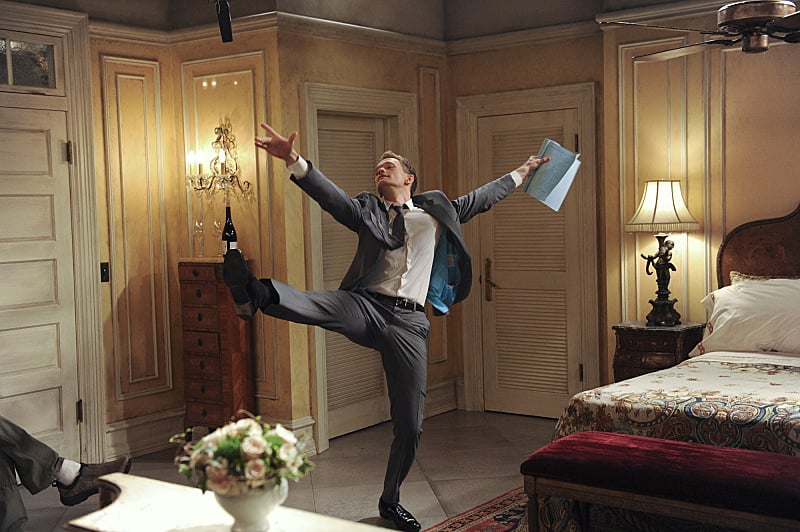 Neil Patrick Harris [5] does an impromptu dance move.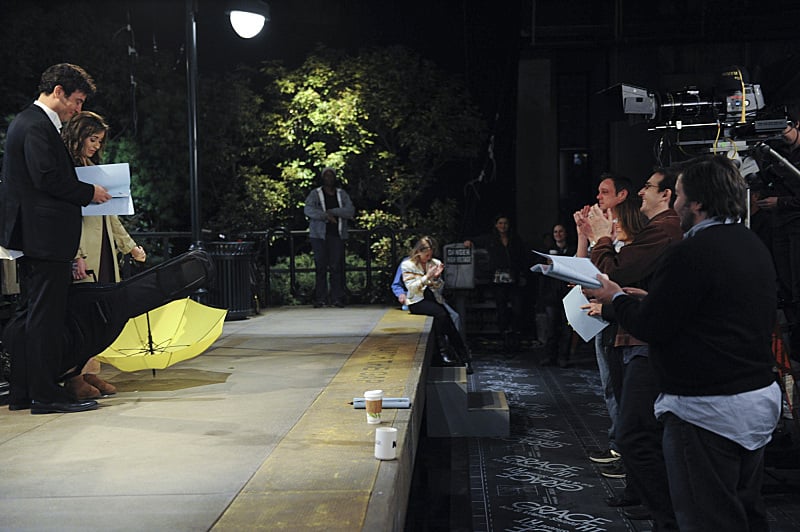 Josh Radnor [6] and Cristin Milioti rehearsed for their big meeting — the final scene that was shot.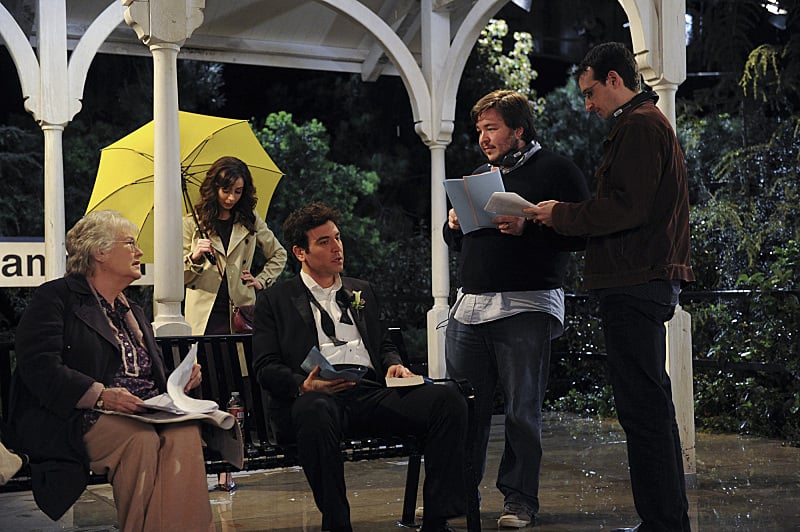 Showrunners Craig Thomas and Carter Bays supervised.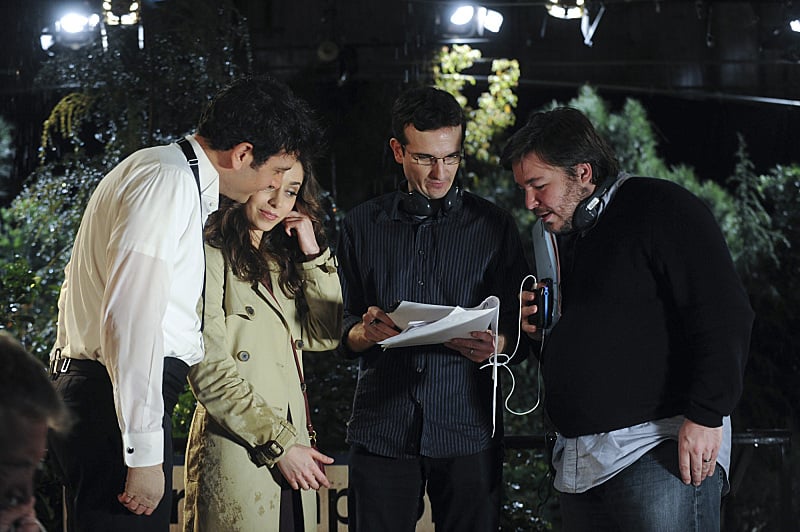 They had to get it just right.
Showrunner Thomas gave Alyson Hannigan direction.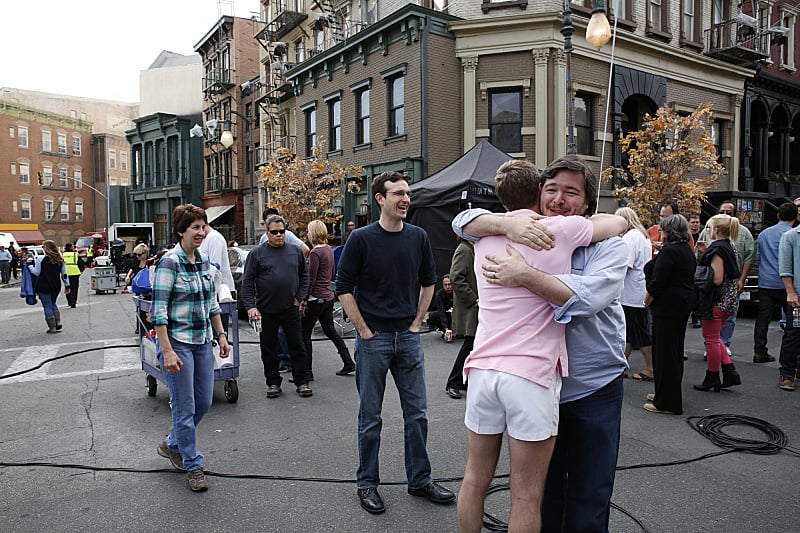 The crew hugged at the end of filming on How I Met Your Mother's outdoor set.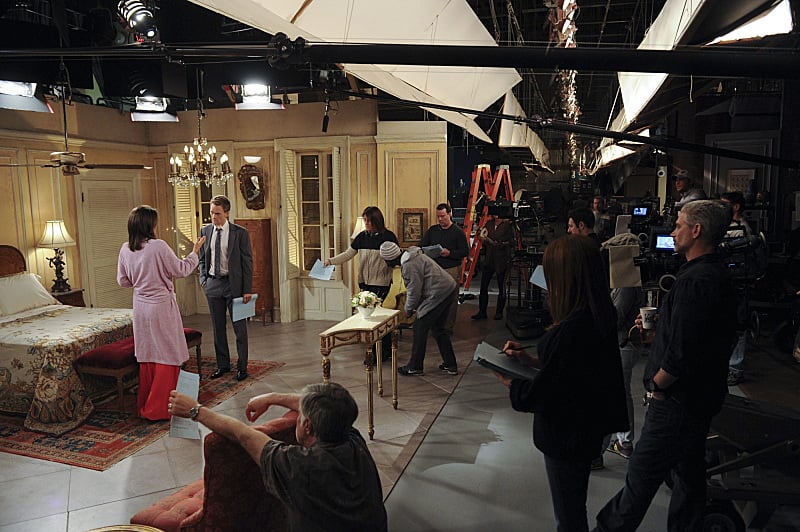 Harris and Cobie Smulders during their Argentina scene.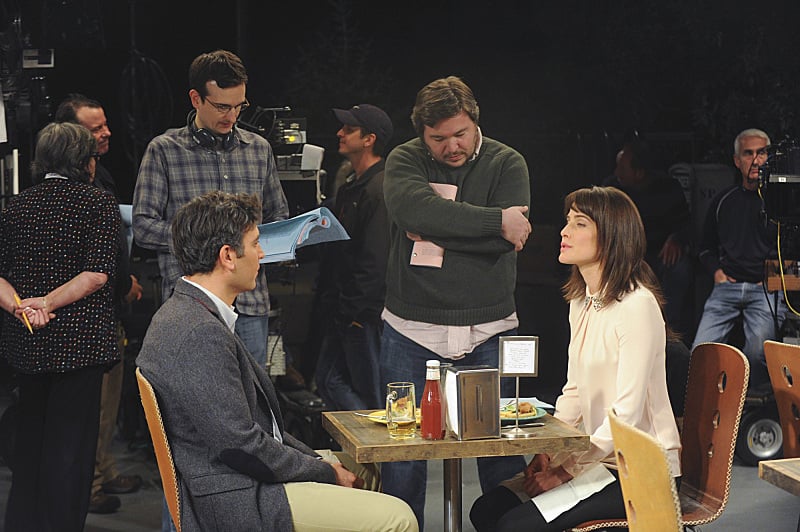 Radnor and Smulders shot a scene that was cut from the finale.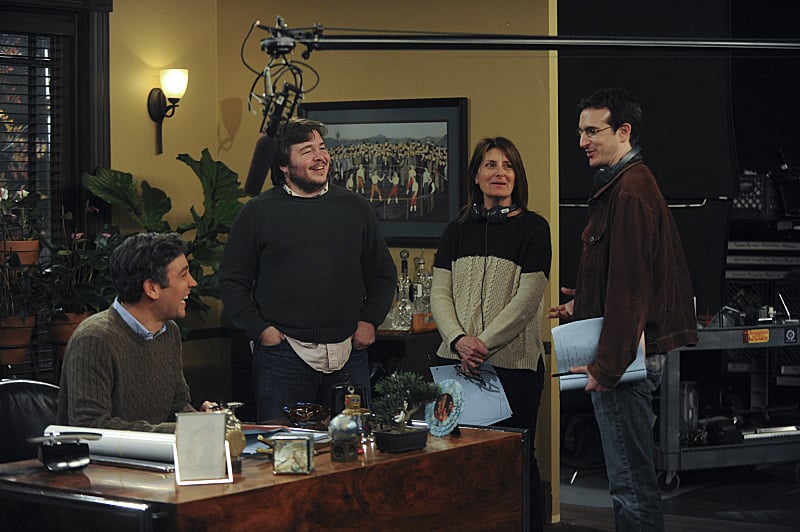 Radnor as older Ted, with Bays, Thomas, and director Pamela Fryman.