The Hunger Games cast and crew have been busy filming scenes for Mockingjay in Paris — and we have the pictures! Jennifer Lawrence [1], Liam Hemsworth, and Josh Hutcherson have armored up, joining new cast members [2] Natalie Dormer and Mahershala Ali for intense battle scenes that fans of the books will instantly recognize. Julianne Moore has yet to be spotted on set, but her appearance in the film was revealed [3] in an official picture last month. Part one comes out this November, and part two hits theaters in November 2015. As we wait to be blown away by Mockingjay herself, get your first look at the production when you keep scrolling.
Lawrence and Hemsworth shot an emotional scene.
Dormer gave us a glimpse of her portrayal as Cressida, the tough documentarian who captures many of Katniss's experiences in Mockingjay.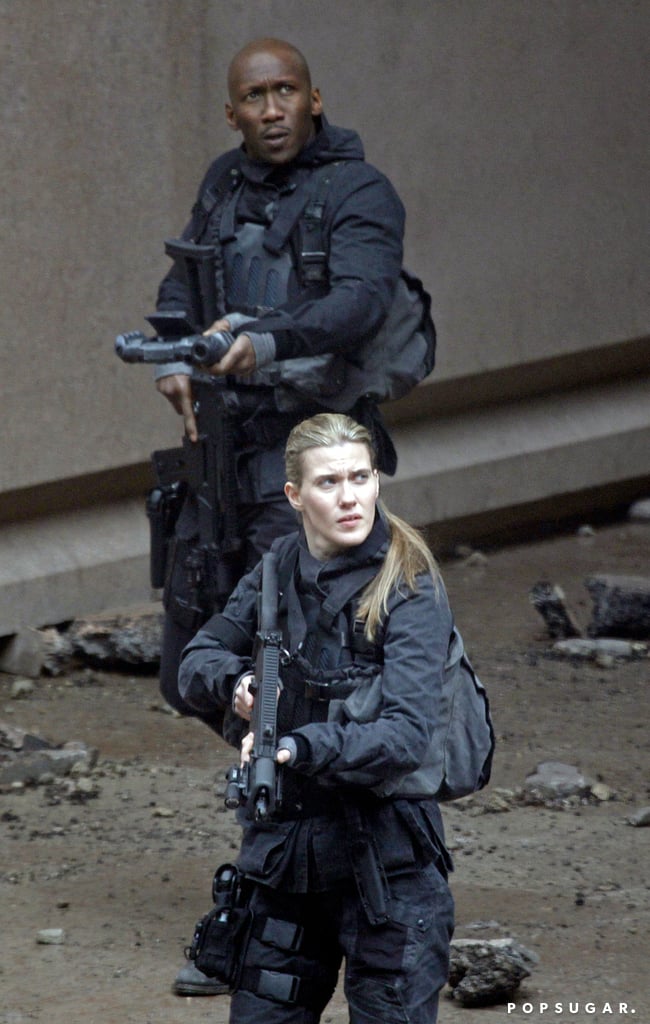 Mahershala Ali, who plays Boggs, and another cast member were on guard.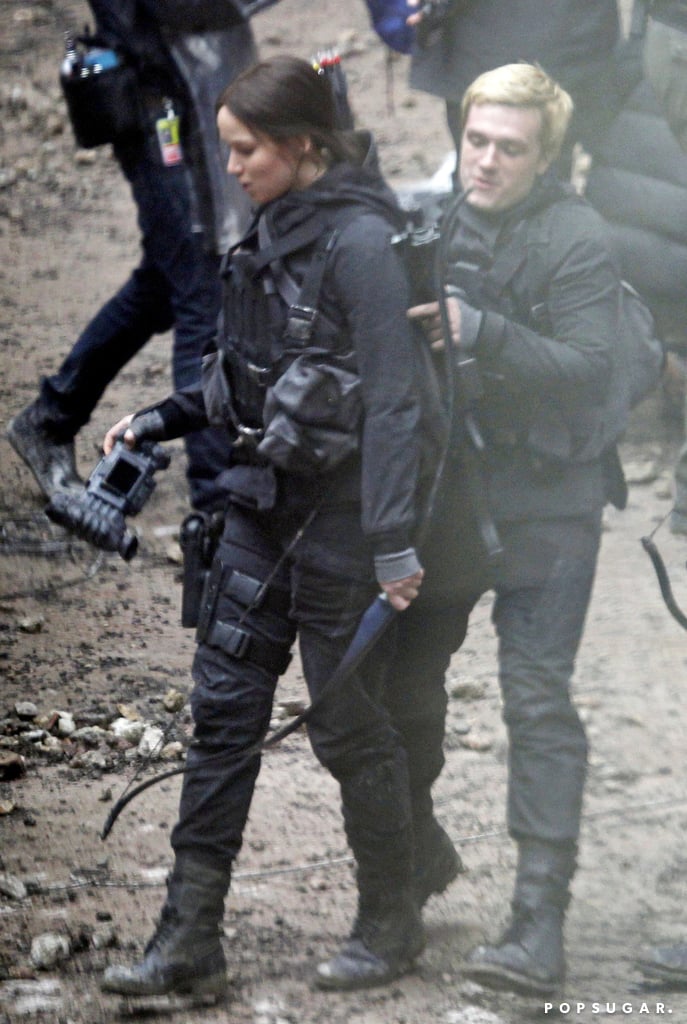 Hutcherson helped Lawrence with her gear.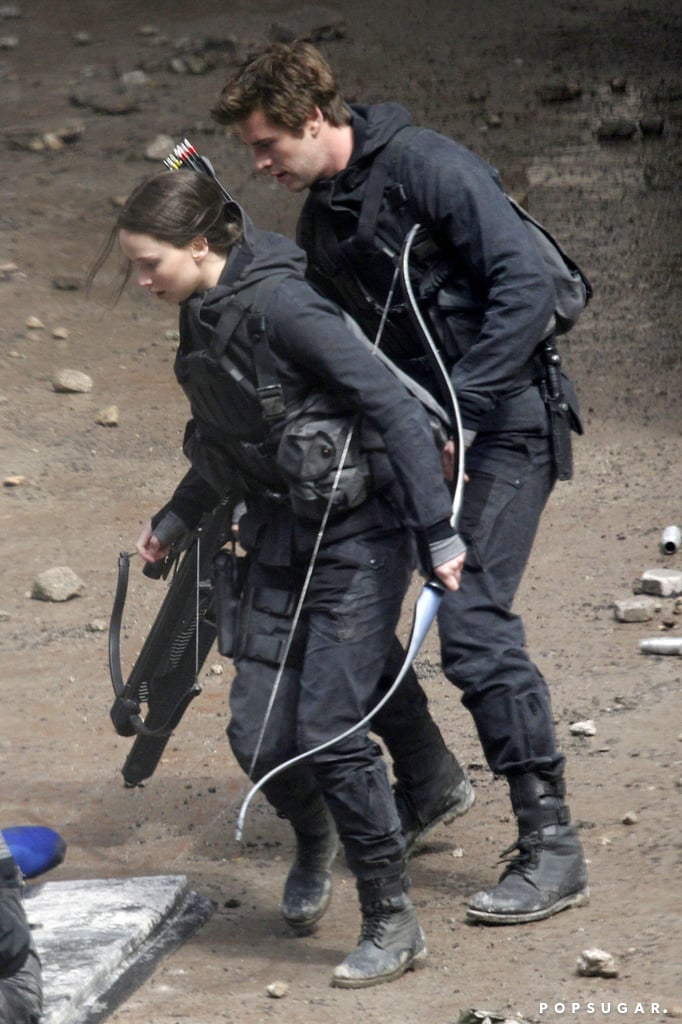 Lawrence and Hemsworth stayed close during their action scene.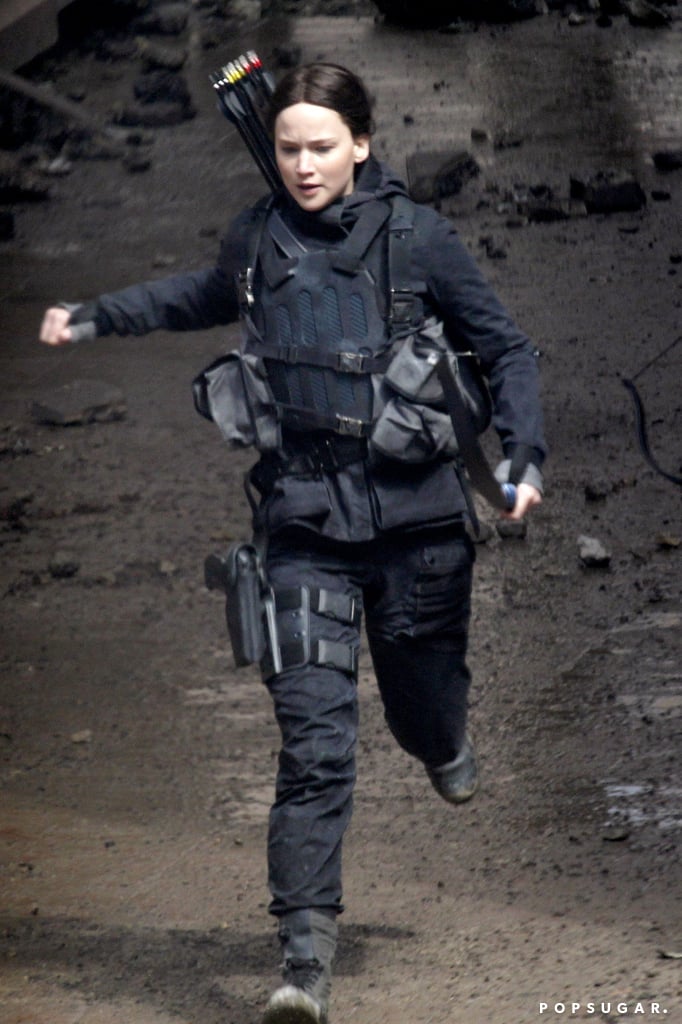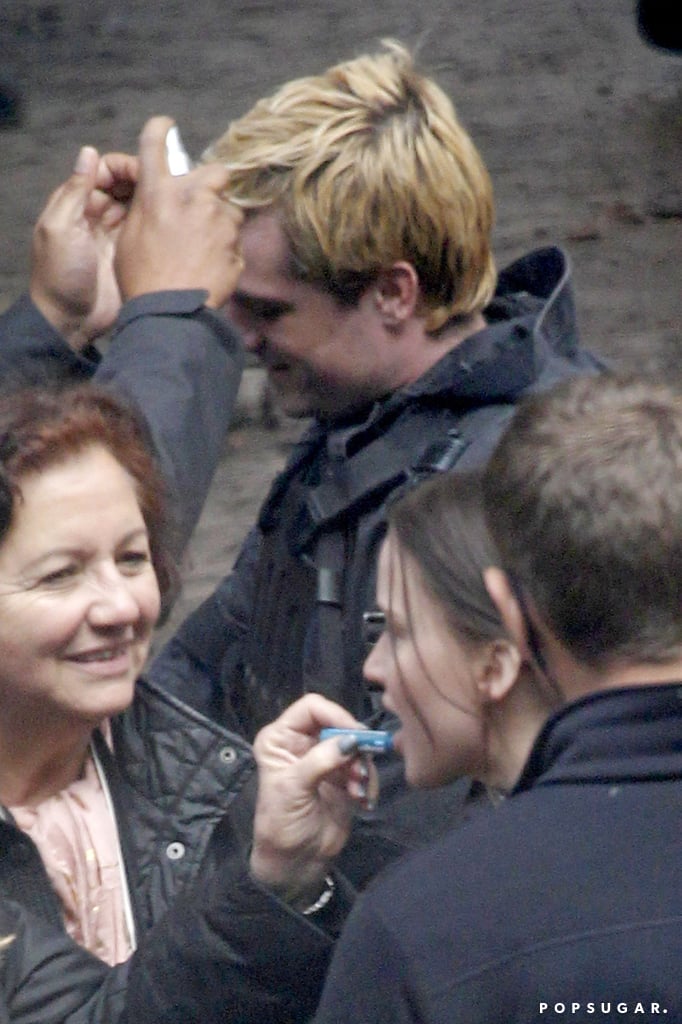 A stylist adjusted Hutcherson's hair during a break.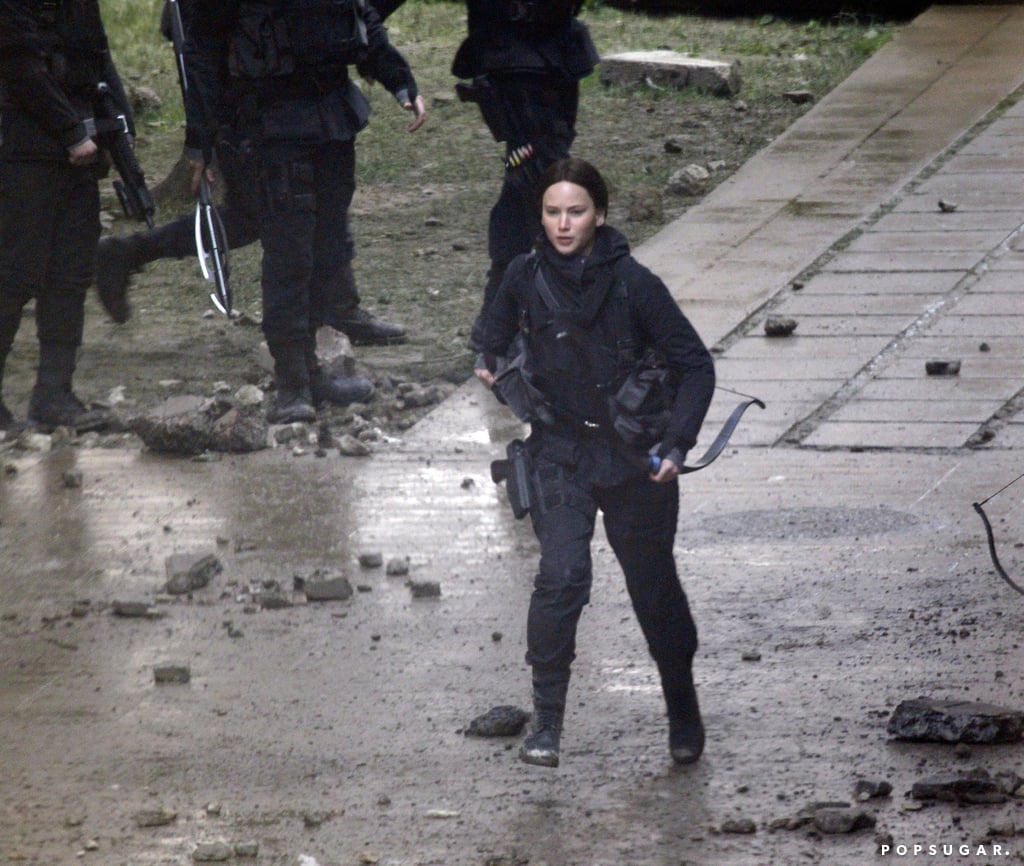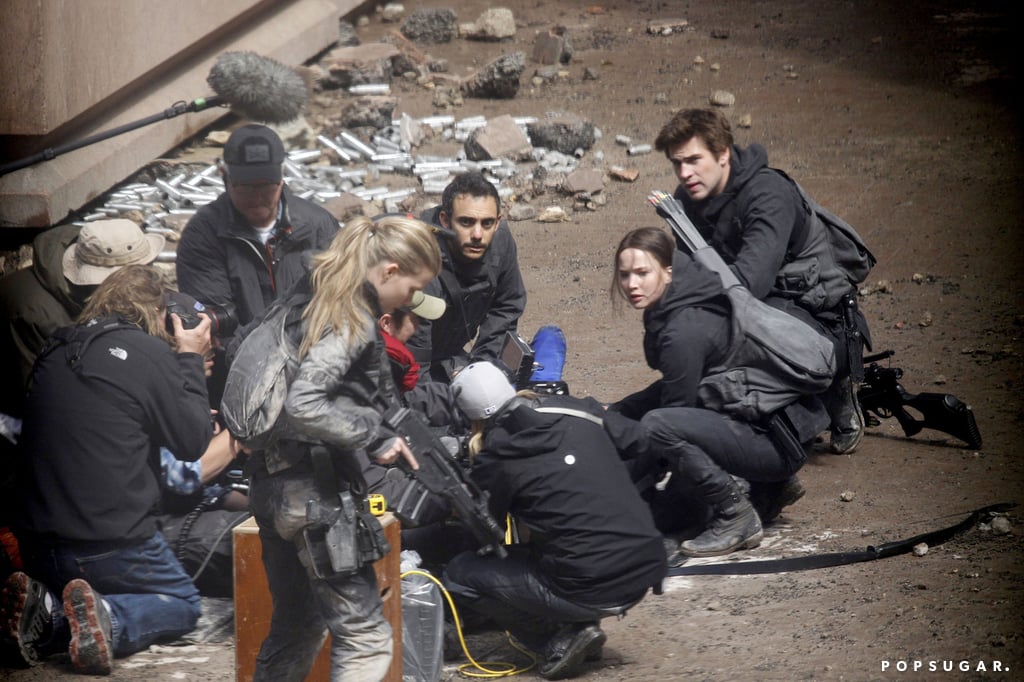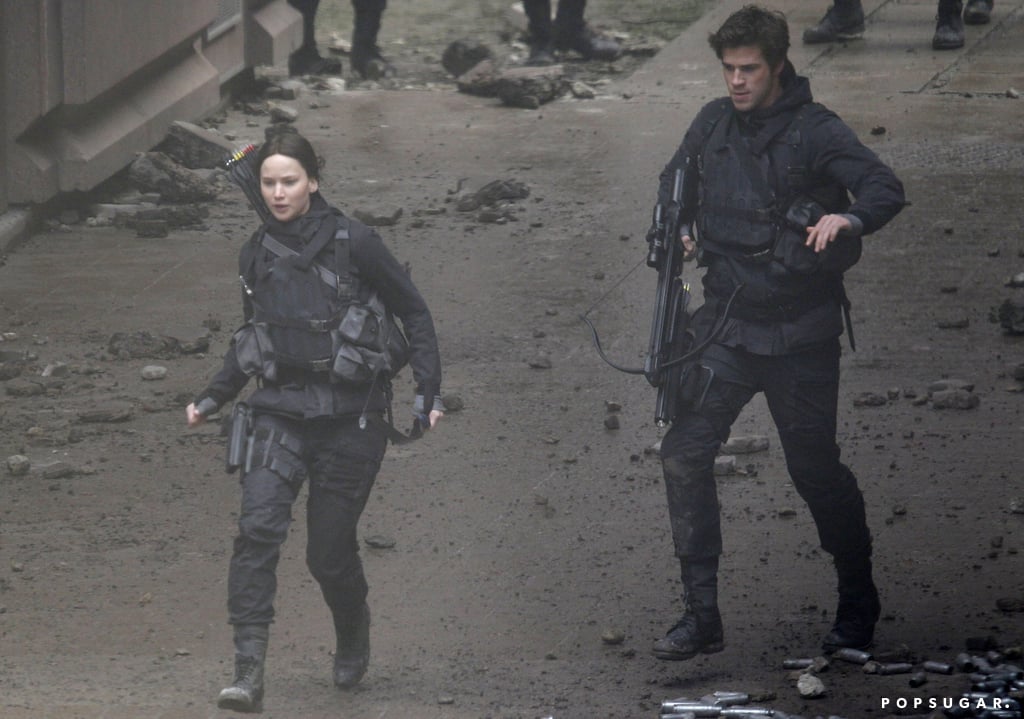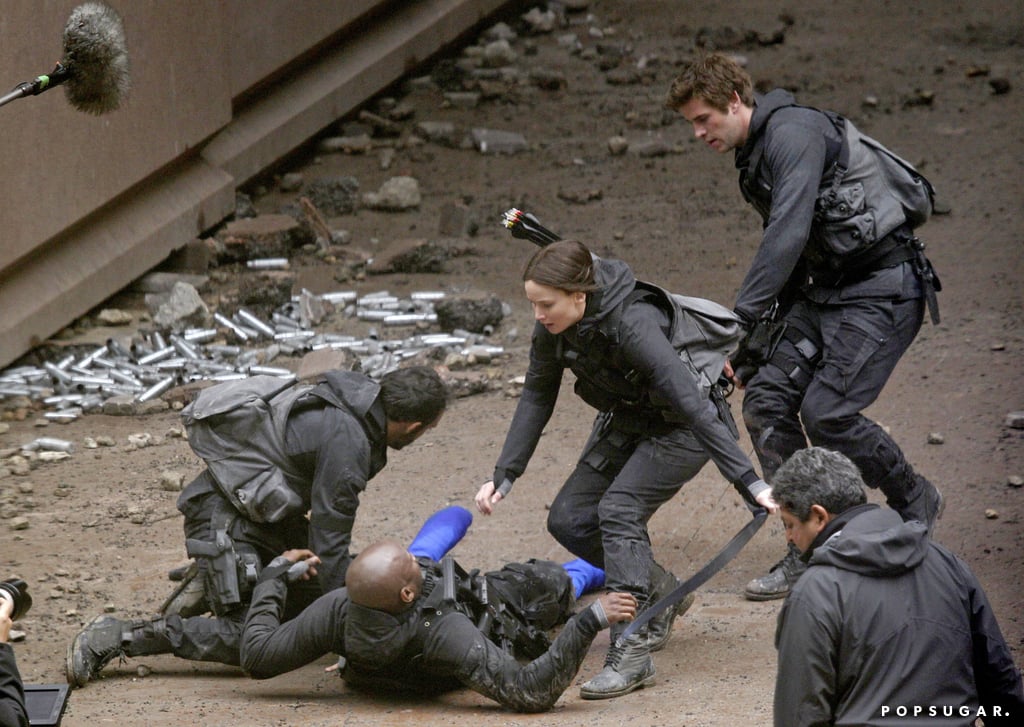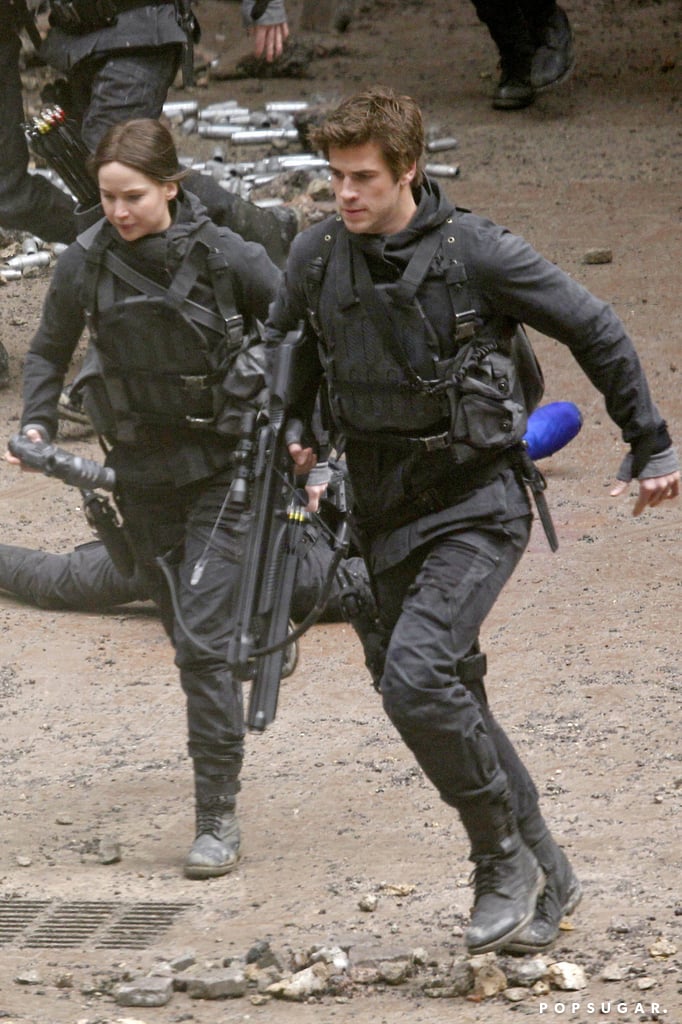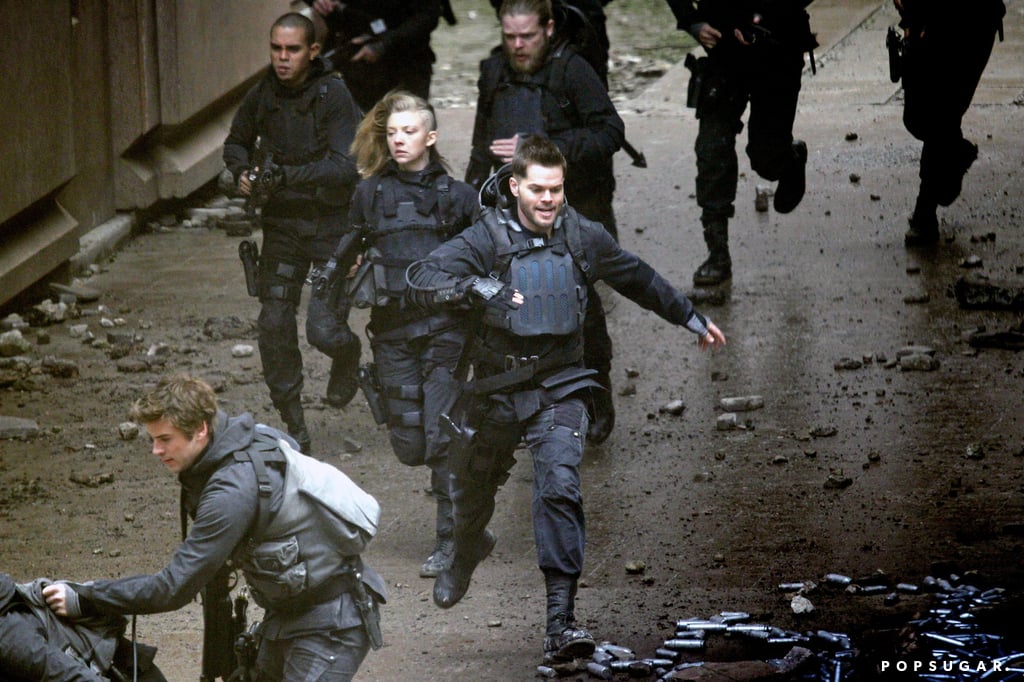 Dormer was on the run with her costars.
Lawrence and Hemsworth had a light moment.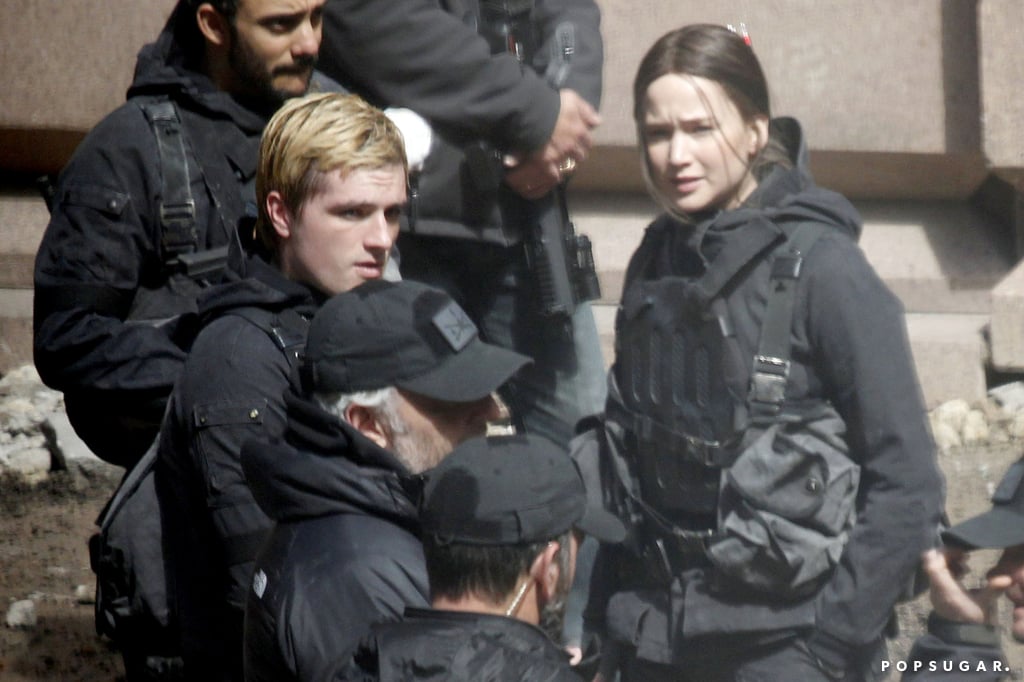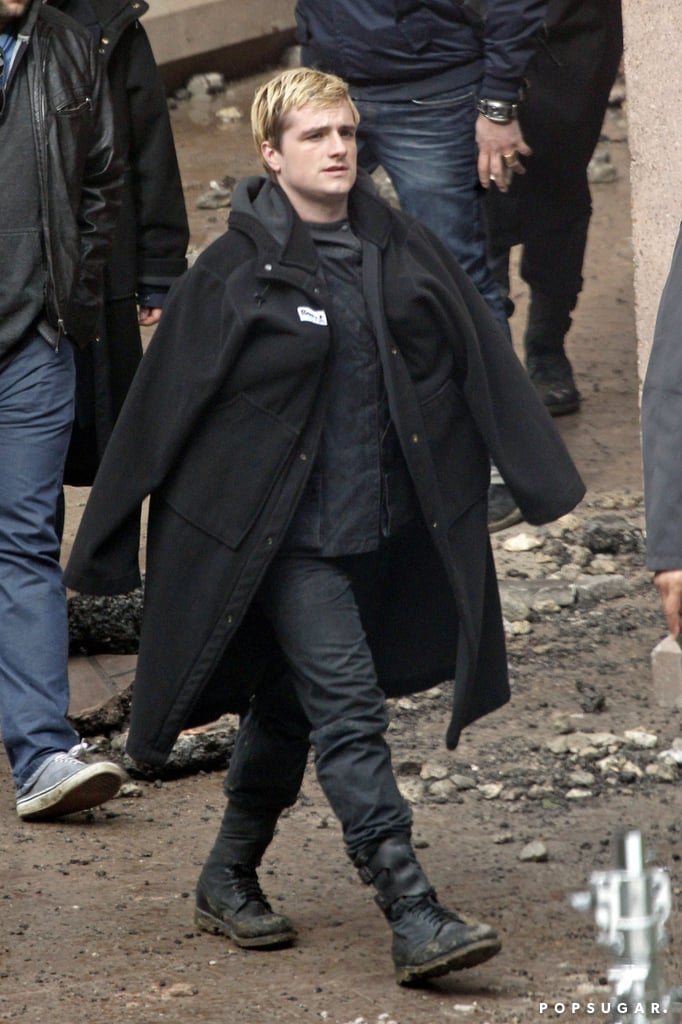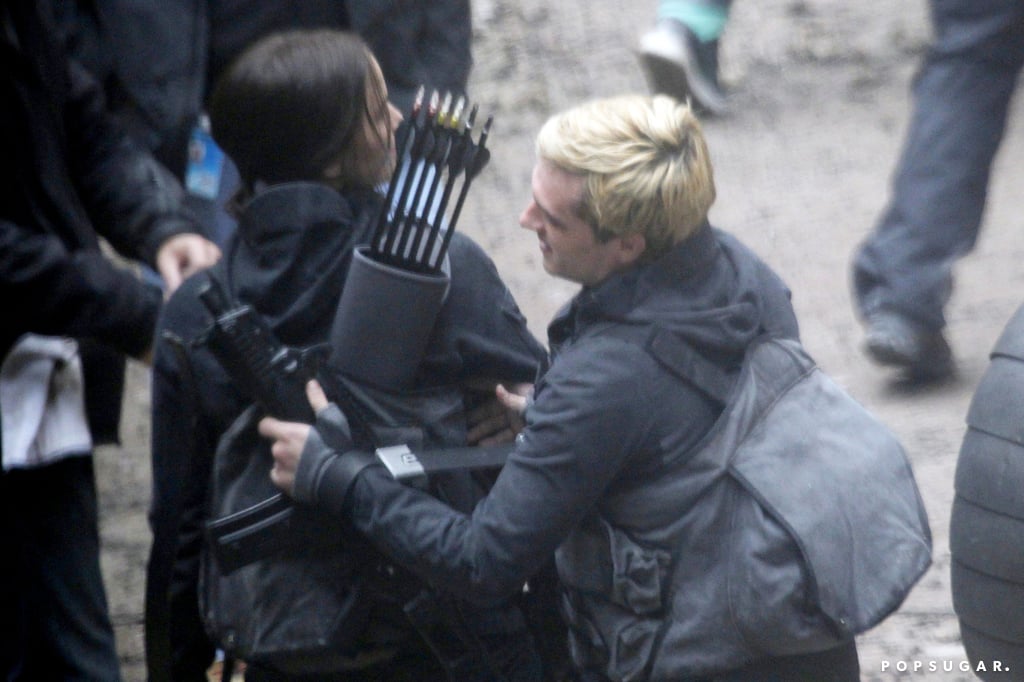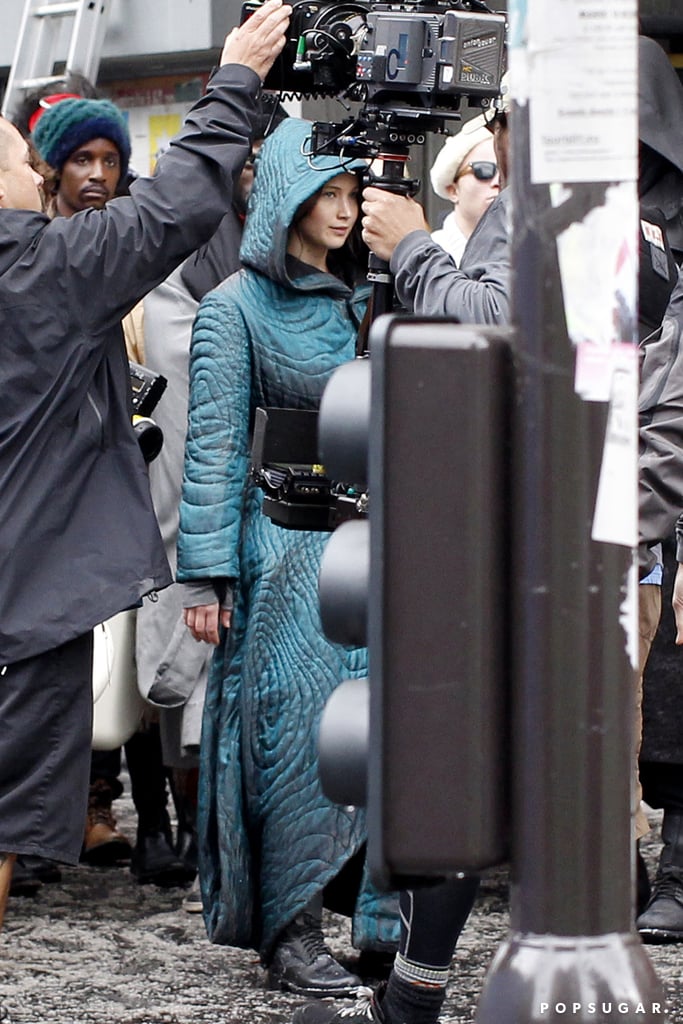 Lawrence wore a costume fit for The Capitol.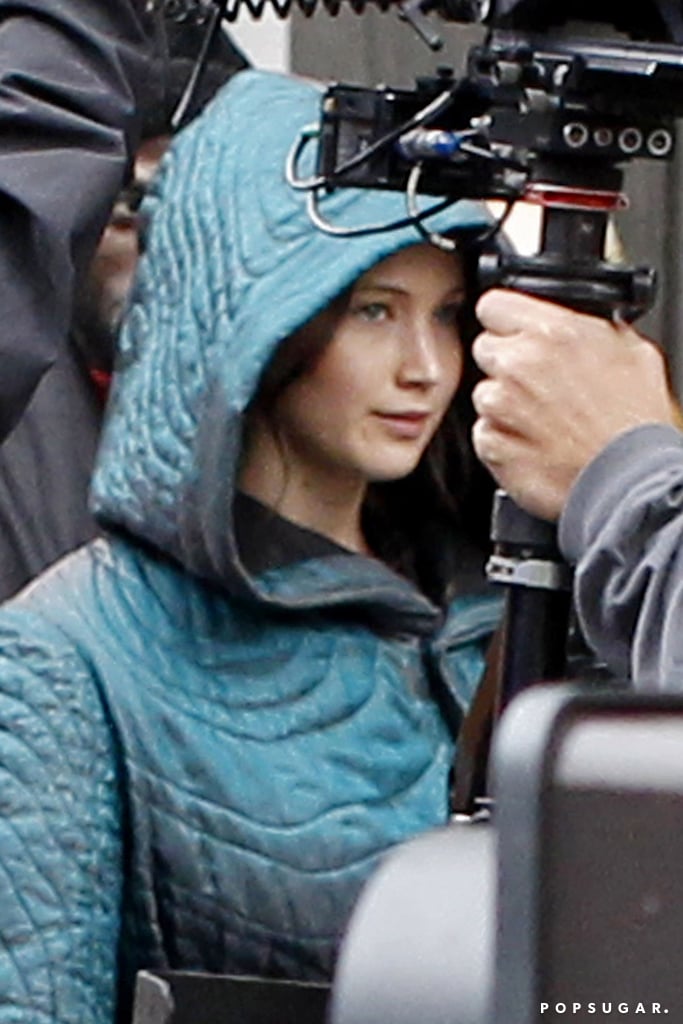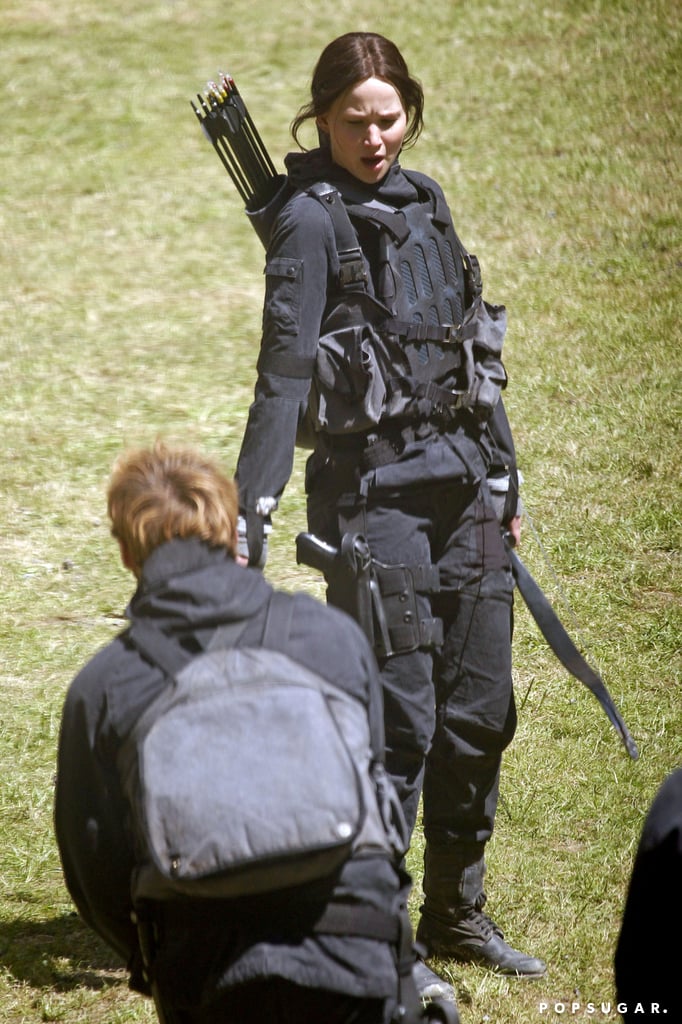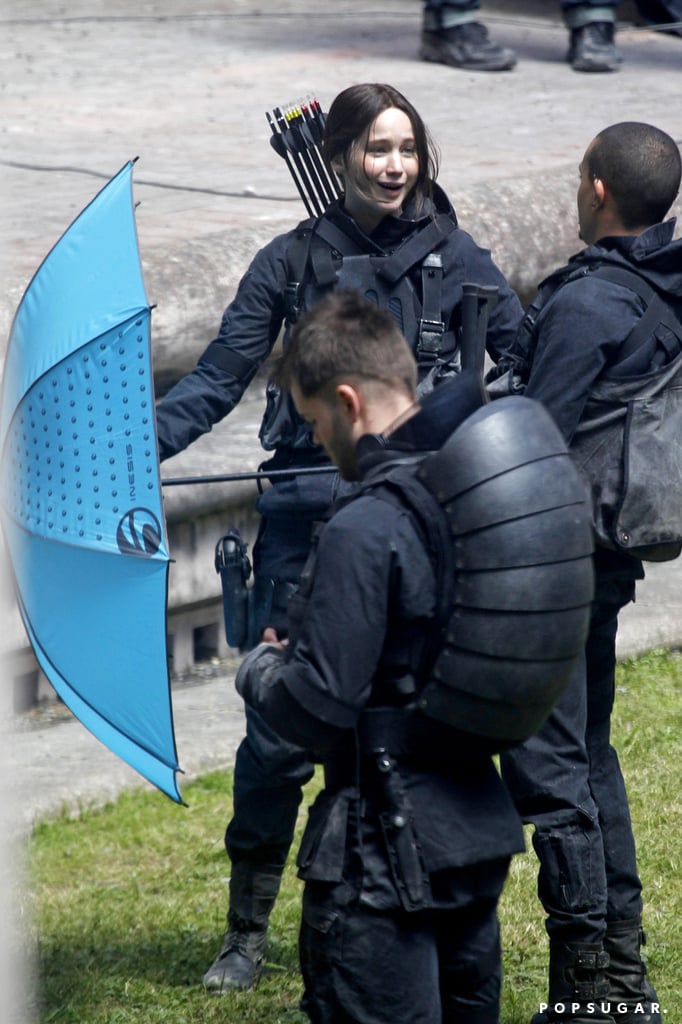 Lawrence joked around when the cameras weren't rolling.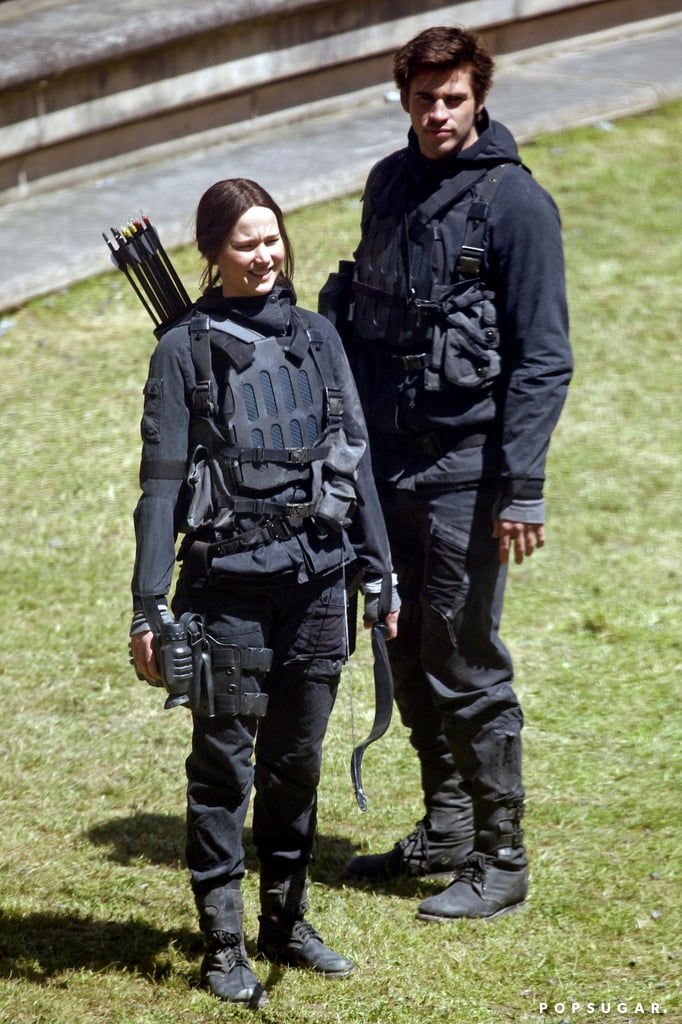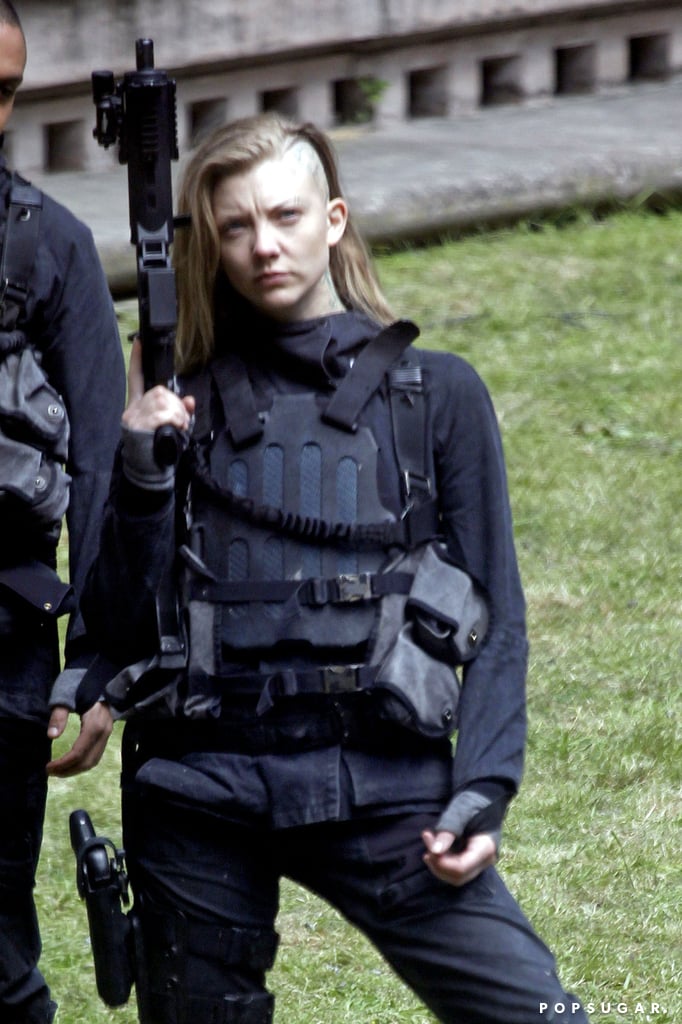 Dormer's partly shaved head was front and center.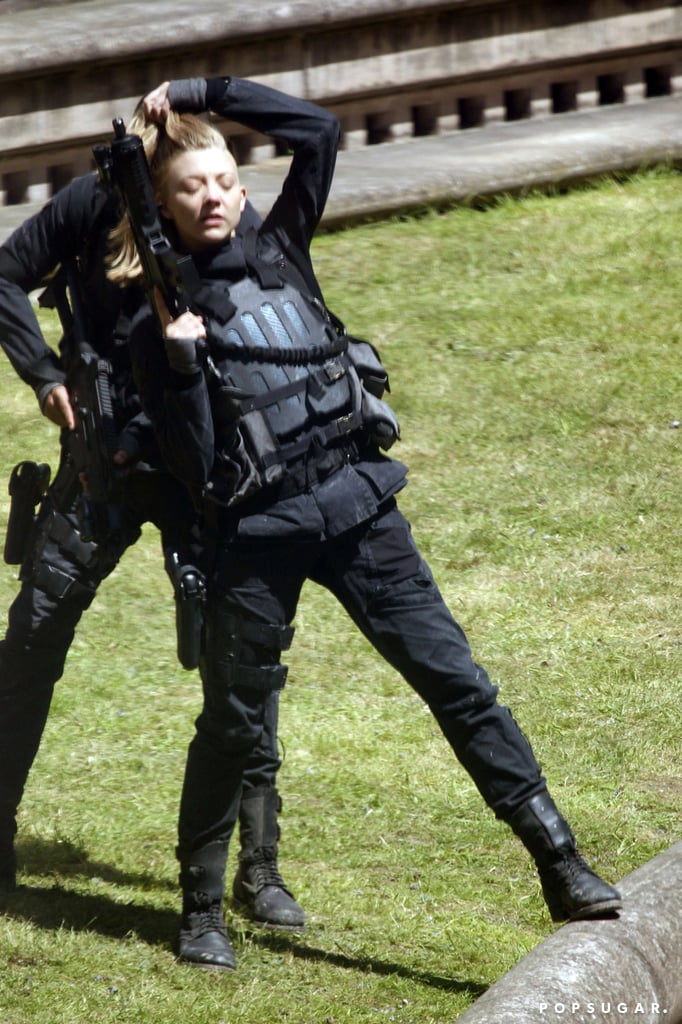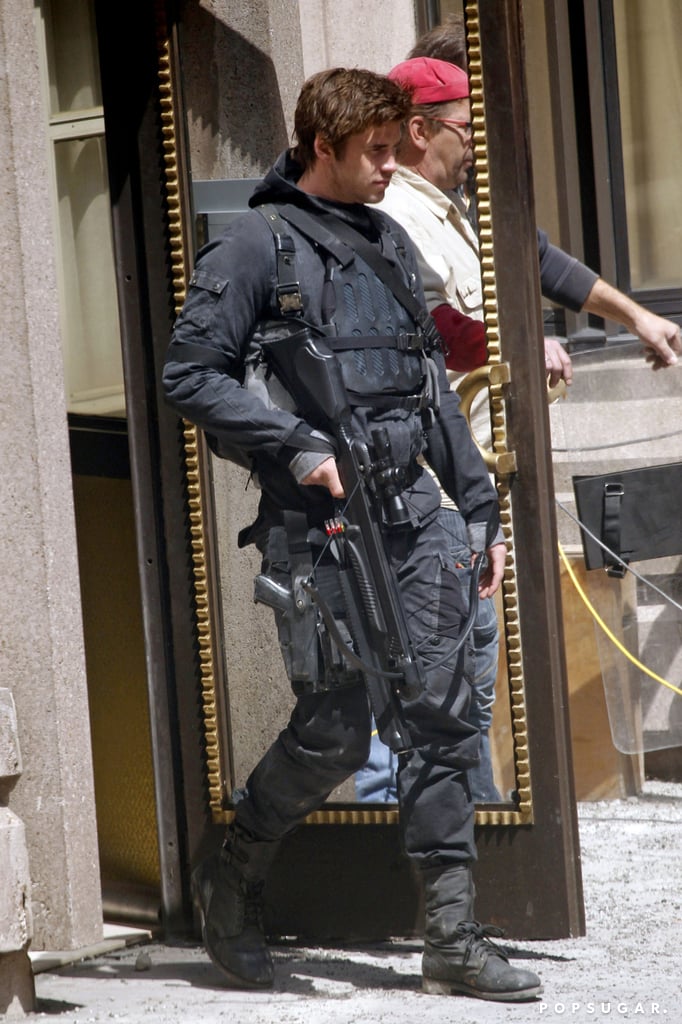 Hemsworth jumped into Gale's combat uniform.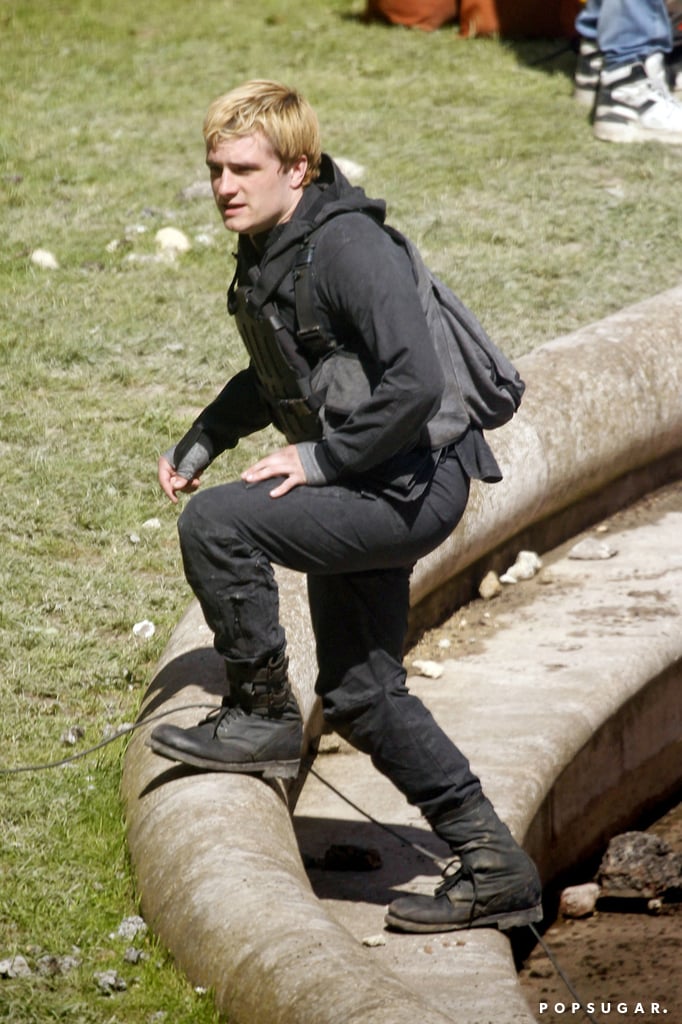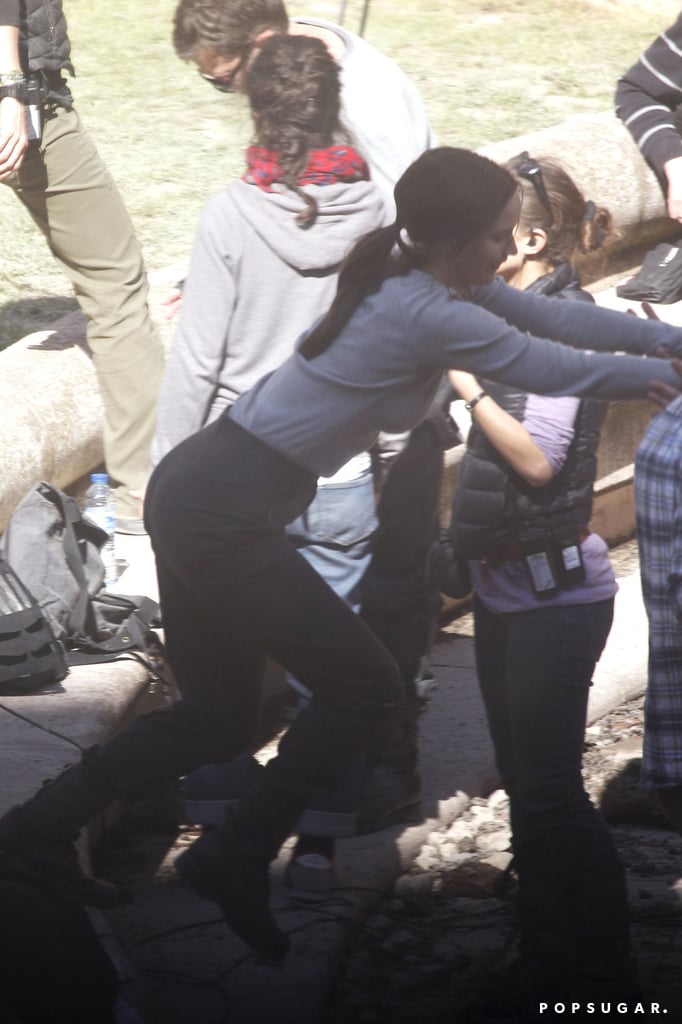 Lawrence went with a casual look for another scene.