Jenny Lewis recently released her third studio album, The Voyager [1], marking her triumphant return to music after a six-year hiatus. I, for one, am elated that Lewis is back in action; not only am I a huge fan of her past solo projects — 2006's Rabbit Fur Coat and 2008's Acid Tongue — but as the former frontwoman of Rilo Kiley, Lewis's voice and sincere, powerful lyrics basically shaped my early 20s.
The Voyager has 10 songs, each of them perfectly suited to bring you out of your midseason music slump (you're sick of hearing "Fancy," and you're allowed to admit it). There really is a tune for any of your Summer activities, whether it's hanging by the pool, reading in the park, or on a road trip with your friends — and because we're talking about Jenny Lewis here, there are also heartfelt lyrics that can help you through any emotional crises you may be going through, including but not limited to: a broken heart, extreme wanderlust, or your ex-boyfriend having a baby with another woman. Here's how each track from The Voyager will get you through the dog days of Summer.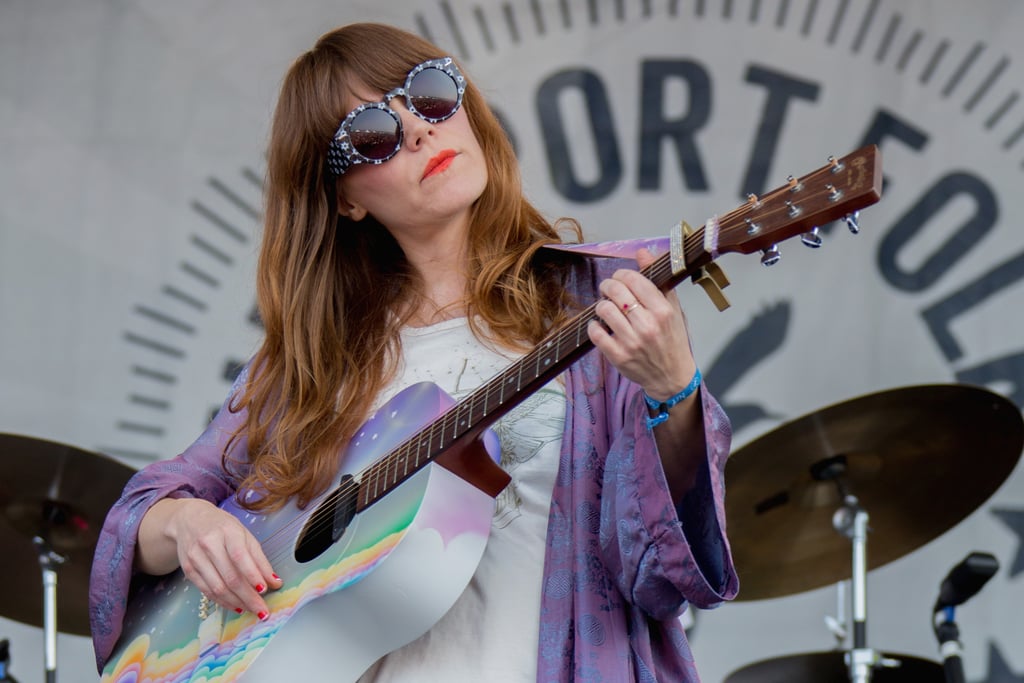 "Head Underwater": You want to turn this track up as loudly as possible, roll down all the windows in your car, and let the warm breeze rush over you. With Jenny crooning, "There's a little bit of magic, everybody has it/There's a little bit of sand left in the hourglass," you'll feel like Summer could last forever.
"She's Not Me": Maybe your Summer hit a snag when you found out that your ex-boyfriend is expecting a baby with another woman. Even if the breakup was maybe, possibly, kind of your fault, this track was made for blasting in your apartment with all the windows open while drinking wine and singing along in your underwear. I'm not saying I've done that, I'm just saying it's a good song to do it to.
"Just One of the Guys" [2]: Ideal for a beach day, especially one in which you're with a group of coupled-up friends. You're not married — but some of your friends are — and the conversation has turned to when you'll get a ring on your finger and have some kids already. As Jenny sings "I'm just another lady without a baby," take a long sip of your cocktail, roll over onto your stomach, and continue working on your tan without saying a word.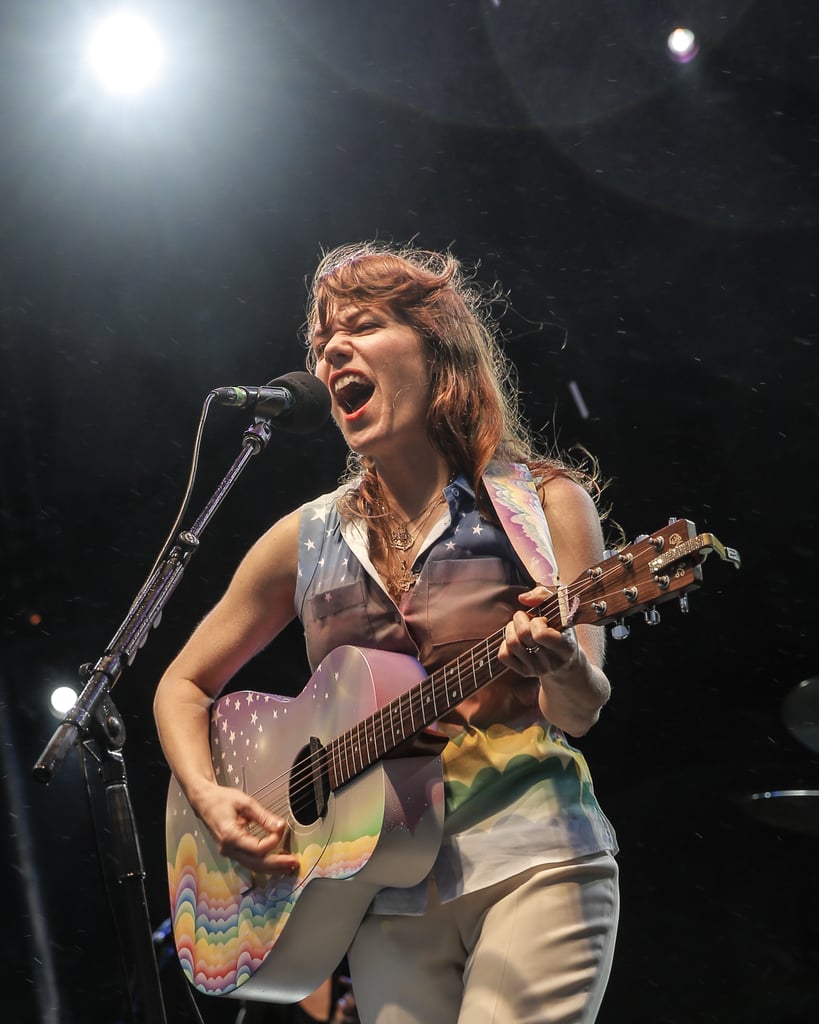 "Slippery Slopes": With its heavy guitar riffs and steady, syrupy groove, this track will have you humming along and swaying back and forth, and once you realize that it's about a sexually experimental couple considering an open relationship, you'll love it even more. It's perfect for playing on a ridiculously hot day when all of life seems to have slowed down. I don't know what this says about me, but it's my favorite song on the album.
"Late Bloomer": You've got wanderlust, and you've got it bad. This song will have you drunk-booking a ticket to Paris to escape the Summer heat (and some of your problems).
"You Can't Outrun 'Em": Remember that airplane ticket to Paris that you drunk-booked during the last song? You should listen to this song while you're on the back of a hot guy's Vespa, speeding through the streets of the 7th arrondissement with the wind in your hair.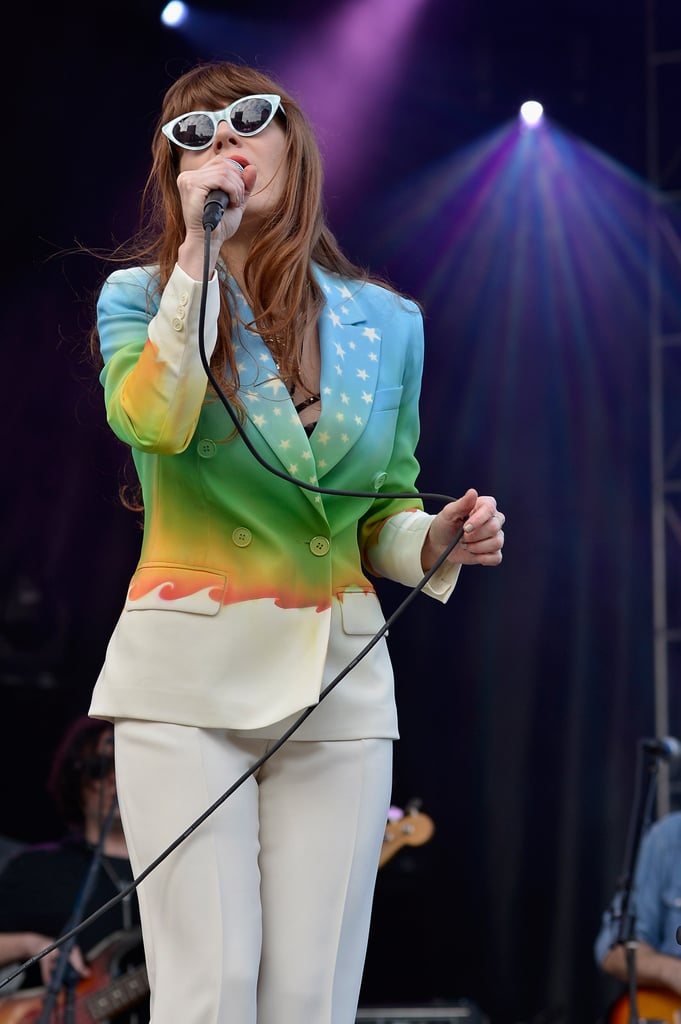 "The New You": Best listened to during a lazy day in the park as you're splayed out on a blanket with a very good book and a very good friend.
"Aloha & the Three Johns": If you recently moved in with your significant other and are feeling the squeeze (why are their dirty clothes absolutely everywhere?), hearing Jenny sing "Is this the beginning of our vacation/Or is this the end of our relationship?" might make you write her an old-school fan letter, or at least a tweet of gratitude.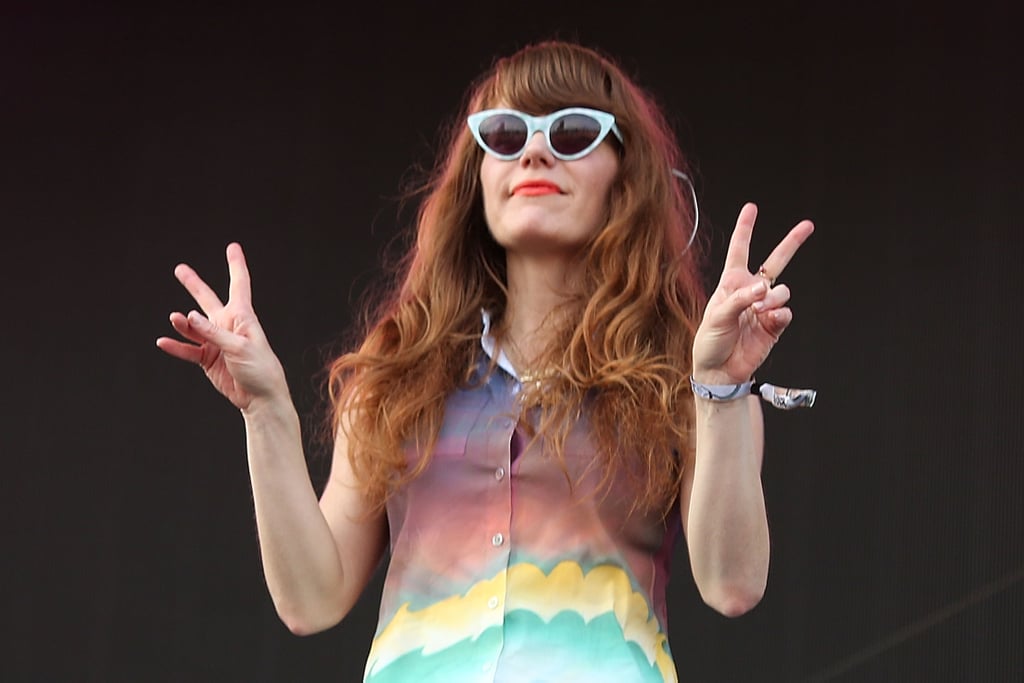 "Love U Forever": With a line like "I could love you 'til all the Polaroids fade," this song will instantly have your heart. But unlike the title suggests, it's not all about sunshine, candy, and rainbows, so you should definitely play it while getting ready to go out with your girls and trade stories (both good and bad) about your love lives.
"The Voyager": Whether this song is about the actual Voyager spacecraft or just a globetrotting girl-about-town doesn't really matter, because it's easily one of the most uplifting tracks on the album. It's got a dreamy, relaxing tune that makes for the perfect closing track and is ideal for singing along to during a last-minute road trip with your closest pals.