The Tonight Show Starring Jimmy Fallon [1] is off to a funny, fantastic, and star-filled start! The new host has carried his usual hijinks over from his last gig, and we're not complaining. This week has been like a tour of his greatest hits, from a sequel to "Hashtag" to a new edition of "Ew!" Everything has been bigger and better, and Will Smith [2] even went full-on Fresh Prince of Bel-Air for "The Evolution of Hip-Hop Dancing." In case you've been falling asleep early this week, take a look at the videos everyone is talking about.
Source: NBC [3]
Jimmy's $100 Bet With Every Celebrity Ever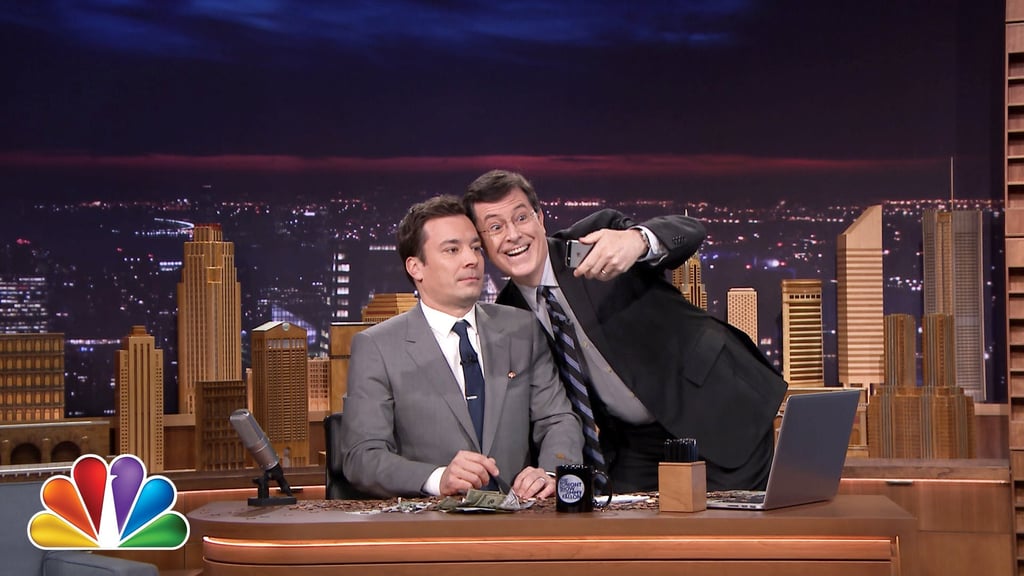 For his first order of business, Fallon lightened the mood by bringing a parade of his celebrity friends [4] on the stage to pay up for not believing he would make it to The Tonight Show.
The Evolution of Hip-Hop Dancing With Will Smith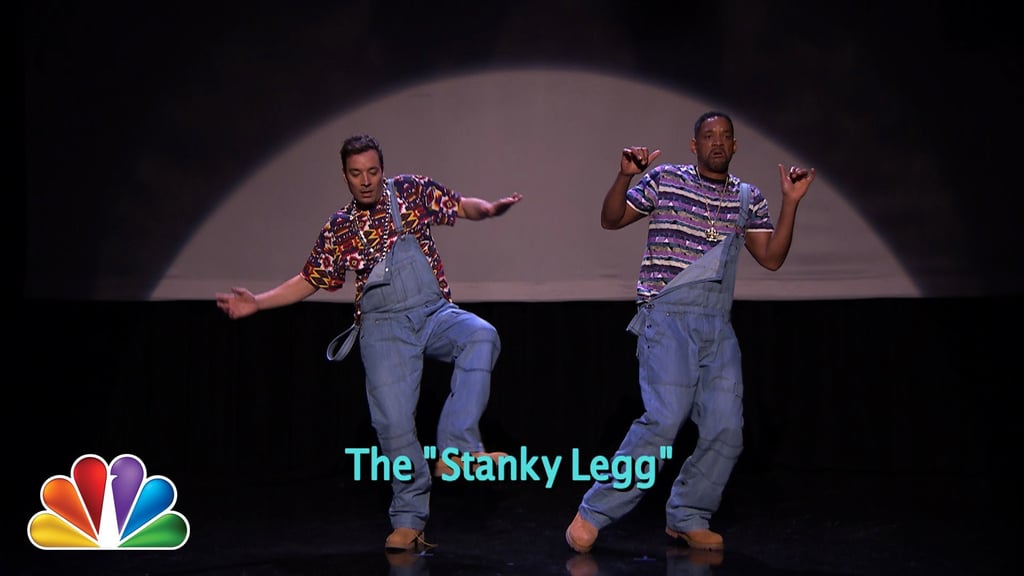 Then, he welcomed Will Smith for a lesson in the history of hip-hop dancing [5]. Yes, they do The Carlton.
The Ragtime Gals Perform "Ignition (Remix)"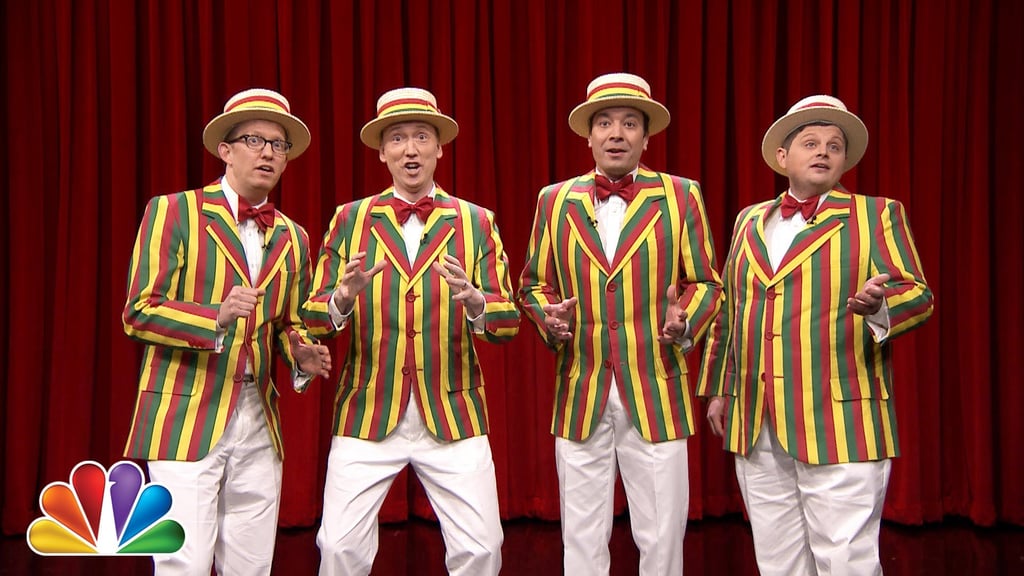 The infamous Ragtime Gals made an appearance [6], singing R. Kelly's classic hit.
Kristen Wiig Dresses Up as Harry Styles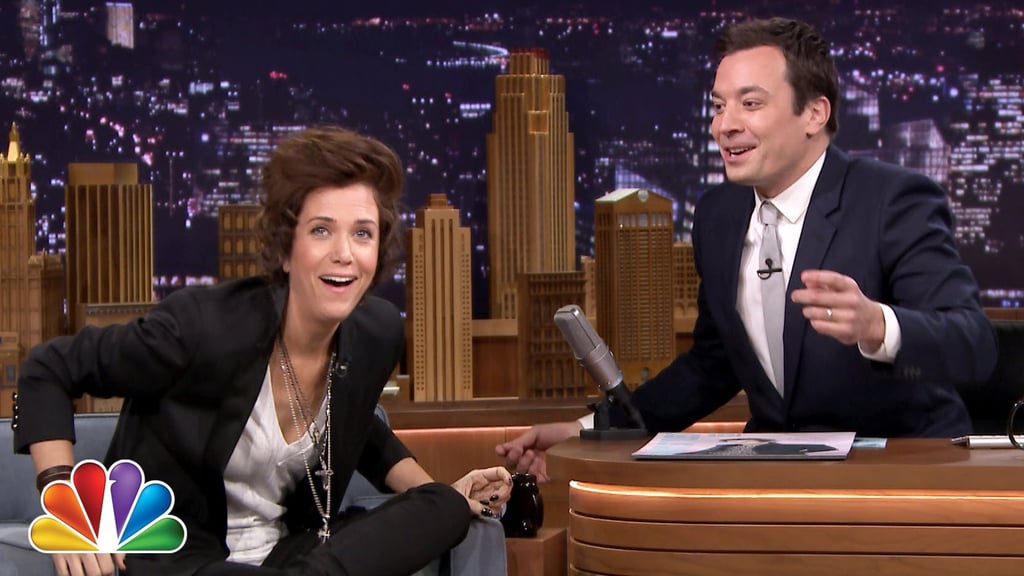 Then Kristen Wiig turned up as Harry Styles [7] — because why not?
Charades: Part 1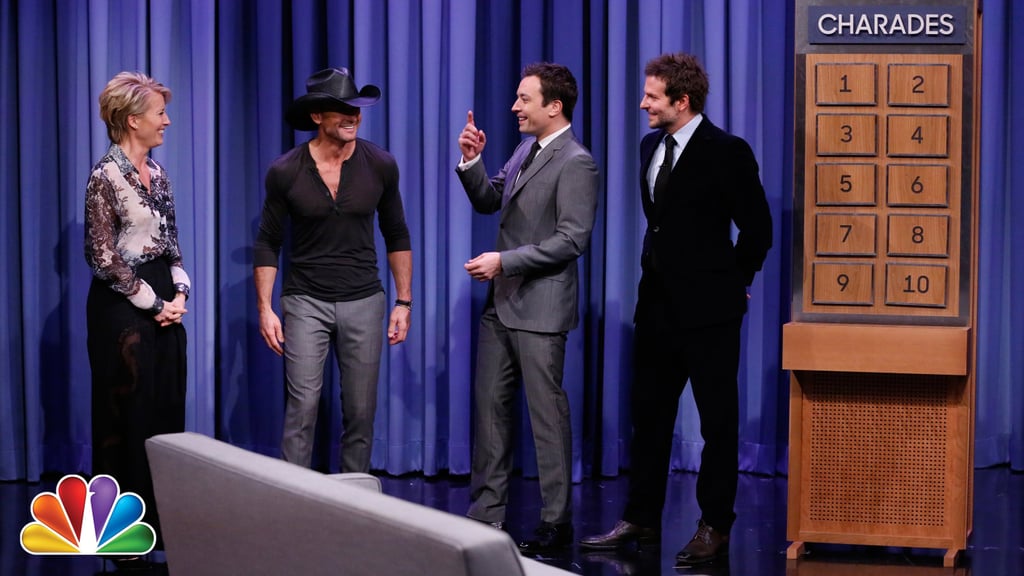 Emma Thompson [8] swung by for a quick game of celebrity charades [9].
Charades: Part 2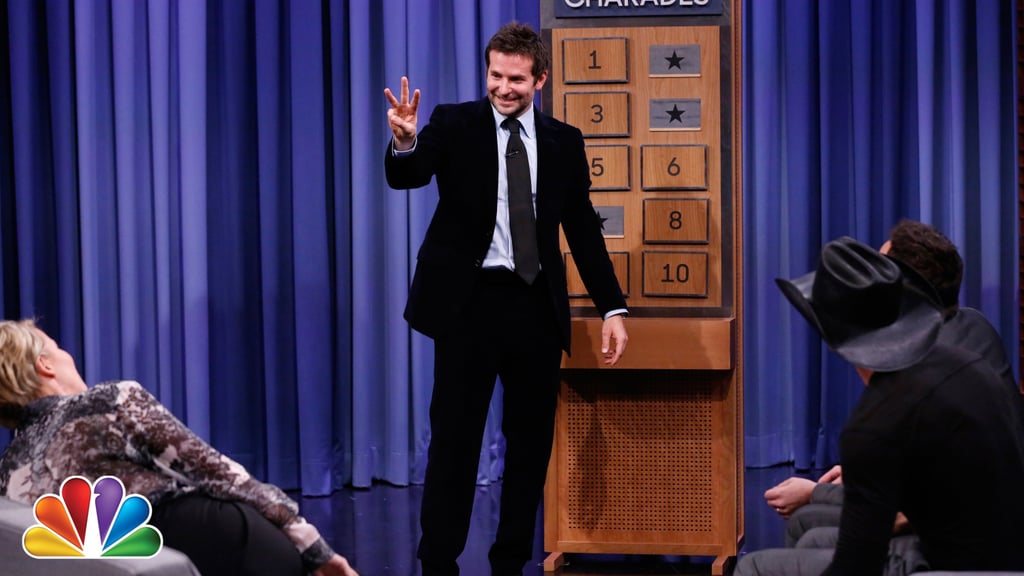 At which point, we all learned that Bradley Cooper is terrible at charades [10].
#Hashtag2 With Jonah HIll
Fallon and Hill did a sequel to "Hashtag," [11] the skit Justin Timberlake [12] originated last year.
Brian Williams Raps "Rapper's Delight"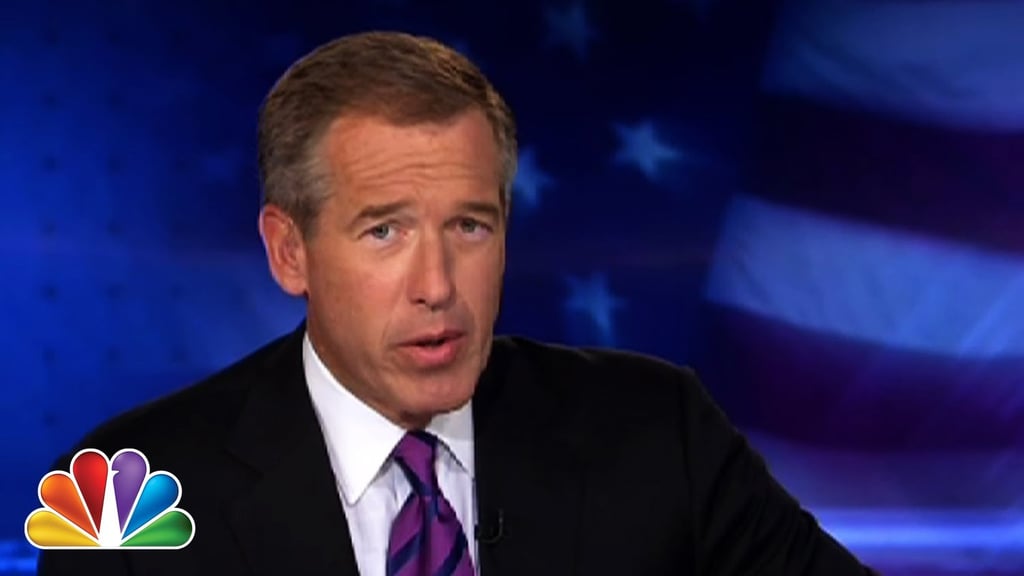 Because no week is complete without a rap supercut, Brian Williams performed "Rapper's Delight" [13] — sort of.
"Ew!" With First Lady Michelle Obama and Will Ferrell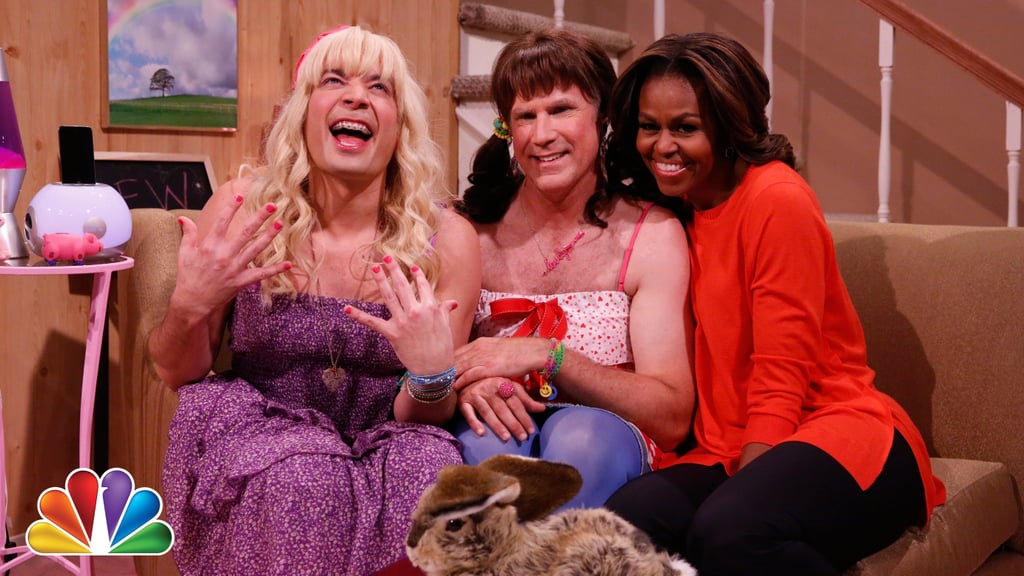 The new show is so popular, even Michelle Obama appeared on "Ew!" [14] with Fallon and Will Ferrell [15].
Will Ferrell Shows Off His Downton Abbey Skating Routine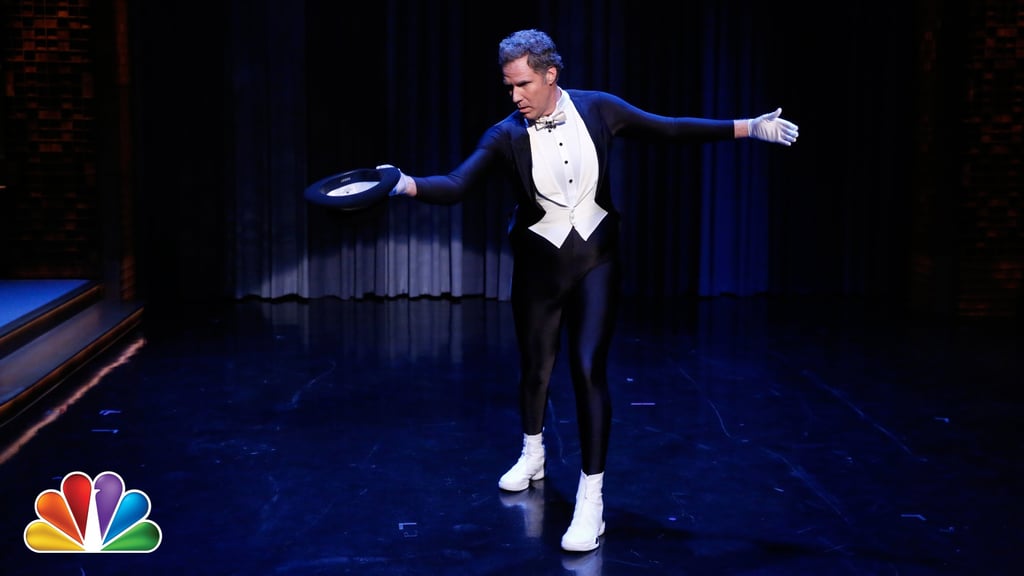 Ferrell is no second-string guest, though. He performed a skating routine to the theme of Downton Abbey [16].
The History of Rap 5 With Justin Timberlake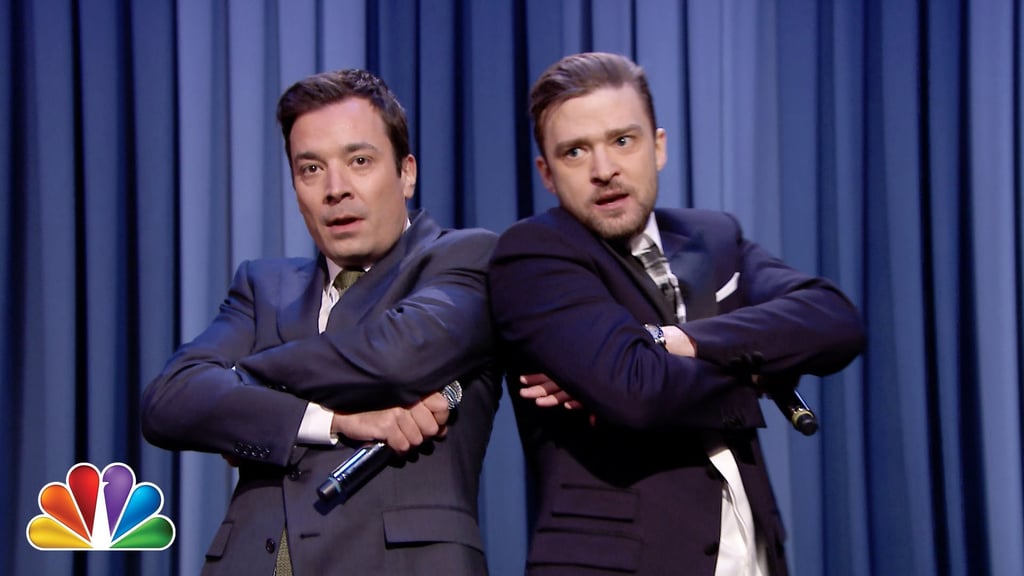 Is there any other way to close out the week than with The History of Rap 5 [17]?