Katie Holmes to Play Adam Sandler's Wife in Jack and Jill 2010-08-25 09:30:26
Katie Holmes Doubles Up on Adam Sandler
Like us on Facebook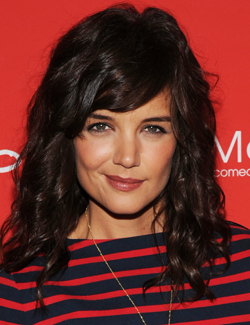 Well, this is quite the departure from Jackie O.: Katie

Holmes

has signed on for Jack and Jill, the comedy I previously told you about where Adam Sandler stars as a pair of siblings. The story centers on a man named Jack whose sister Jill (yep, also Sandler) comes for Thanksgiving and then won't leave. Holmes will step in as Sandler's wife, and if that's not strange enough, Al Pacino has also signed on as himself.

Putting the thought of Sandler in drag aside for a second, do you think Holmes can hold her own against Adam Sandler in a dual role? She tried her hand at comedy in Mad Money, but is she ready for the big leagues?