Kindle Fire Giveaway
Win a Kindle Fire HD!
Like us on Facebook
It's the holiday season, and we're getting in the spirit with our fourth annual 18 Days of Holiday Giveaways! For each of the first 18 days of December, one of the POPSUGAR sites has featured a new fabulous giveaway.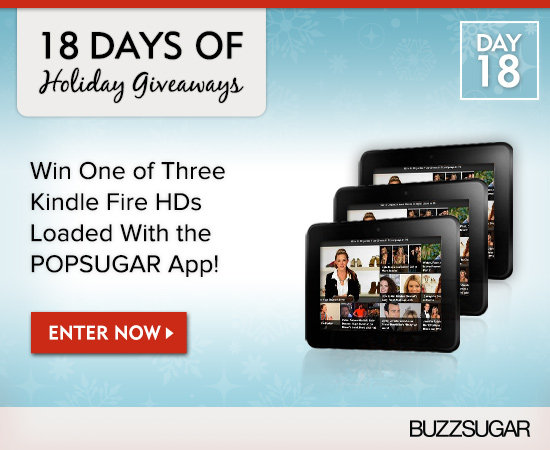 For our final day of holiday giveaways, we are giving you the chance to win one of three Kindle Fire HDs loaded with the brand-new POPSUGAR Kindle Fire app. The Kindle Fire HD has a stunning seven-inch HD display and access to over 22 million movies, TV shows, songs, magazines, books, audiobooks, games, and popular apps including our new POPSUGAR app that allows you to watch POPSUGAR everywhere you are.

This giveaway has ended.

And if you are lucky enough to already own a Kindle Fire, be sure to download our brand new POPSUGAR app!

Download Now