Leap Year Movie Review Starring Amy Adams and Matthew Goode
Leap Year: A Romantic Romantic Comedy
Like us on Facebook
I dreaded seeing Leap Year after I watched the trailer — the premise looked unimaginative and sexist. Anna (Amy Adams) is ready to get married, so she seizes on a tradition her father tells her about: in Ireland, women "can" propose to men on the day Leap Year falls on, Feb. 29. Her journey to Dublin to chase down her boyfriend ends up as a series of pratfalls with handsome, devil-may-care stranger Declan (a gorgeously unkempt Matthew Goode).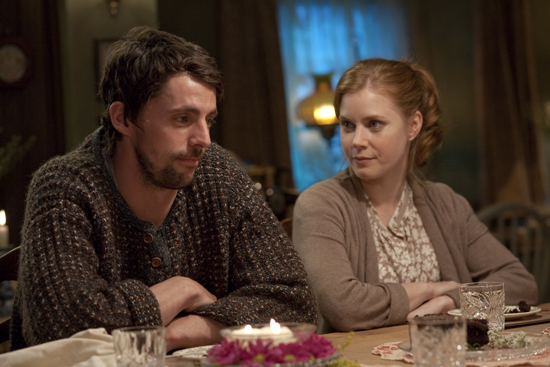 Let's just say I wasn't psyched about another rom-com fueled by the idea that all women need marriage to feel complete. And it was poor, Oscar-nominated Amy Adams being sacrificed, klutzing her way through desperation to win her man. But a funny thing happened at the theater: Leap Year surprised me. The premise becomes a mere platform for Anna and Declan's sweet, simmering courtship, and I found something that eludes most romantic comedies: romance.
I didn't immediately take to the movie though; it had to win me over. To see what I mean, just
.
The first act has Anna braving rough plane and boat rides, flustered in a skirt and a pair of $600 high heels. It's a visual that some people in the theater laughed at, but I cringed. In this uniform, I pegged Anna as a variation on Sandra Bullock's uptight but severely feminine character in The Proposal (who's a variation on the female character in 75 percent of romantic comedies). Anna's sparring with Declan in the beginning is tired and familiar as well. Of course they hate each other! Isn't that how it always goes?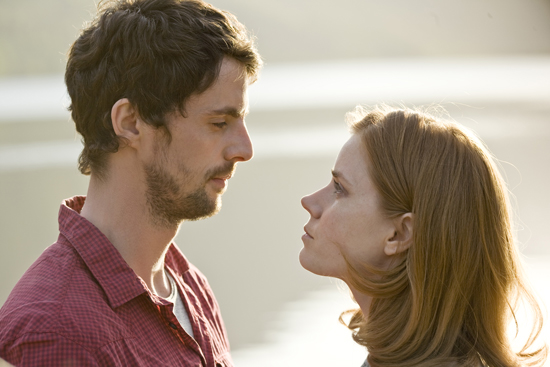 There are plenty of generic moments at the beginning of the film, but as Anna and Declan journey across Ireland to her final destination, you get to know the two characters, who have surprisingly believable growth. Anna's not a desperate fool who only values herself if she's married; she wants to be settled to remedy the instability she had in childhood. And the movie doesn't treat Anna as if she's pathetic for wanting to propose to her boyfriend — it's treated as romantic, a unique proposal story.

Of course, you can tell from the trailer and poster that the real love story is between Anna and Declan, who are brought to life through Adams and Goode. It's their chemistry and ability that makes Leap Year a charmer.

Photos courtesy of Universal Pictures