Everyone is buzzing about Oscar nominee Lupita Nyong'o, and now that you know who she is [1], let's talk about why we and everyone else loves her so much. The endearing and talented 12 Years a Slave actress has taken the Golden Globes, the Critics' Choice [2], and the SAG Awards by storm, and even celebrities are obsessed with her. Take a look through Nyong'o's best award-season moments, and find out why she's simply the best.
Source: Getty / Kevin Mazur [3]
She Has Incredible Red Carpet Style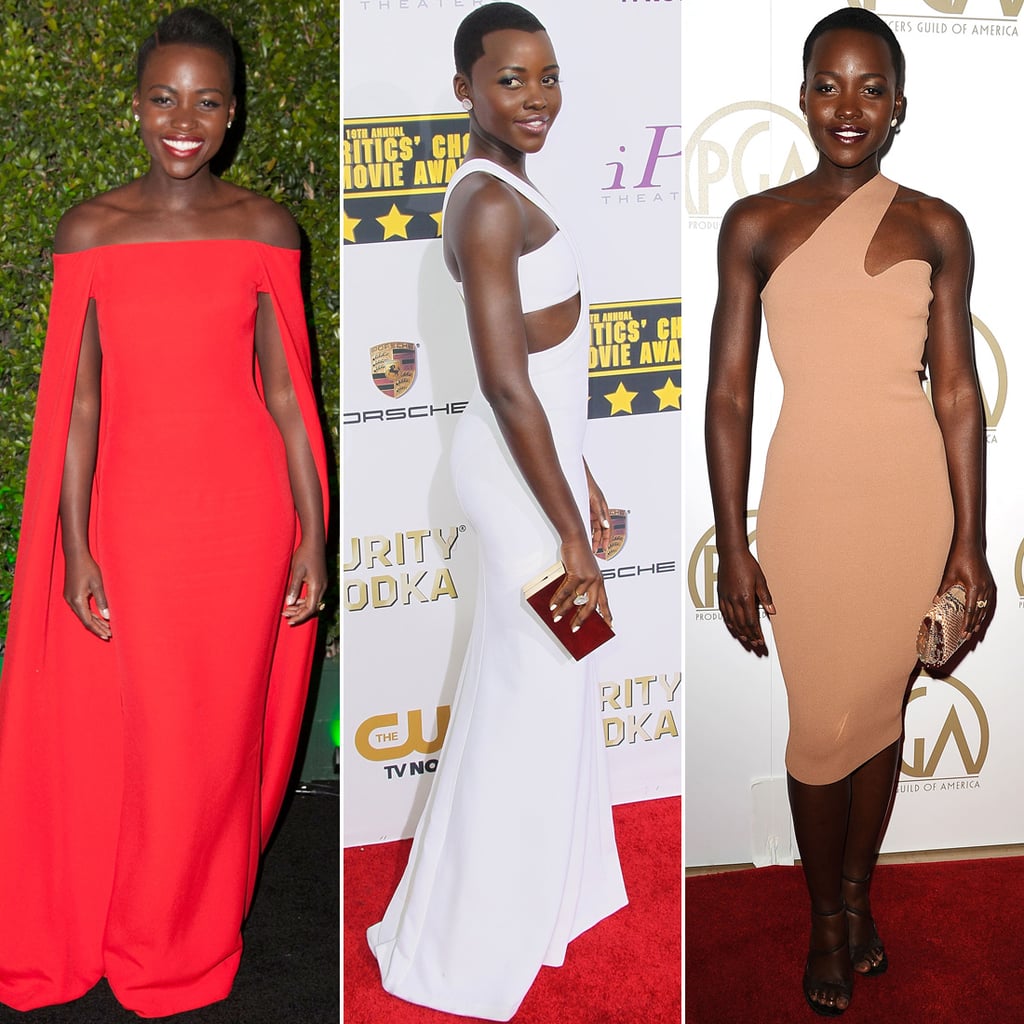 Lupita Nyong'o doesn't follow trends, she sets them. The girl has been on fire this award season, stepping out in a bright red cape-dress at the Golden Globes, a white-hot cutout gown at the Critics' Choice Awards, and a sleek tan number at the Producers Guild Awards.
Even Amy Adams Was Like, "Your Dress Is Way Better Than Mine"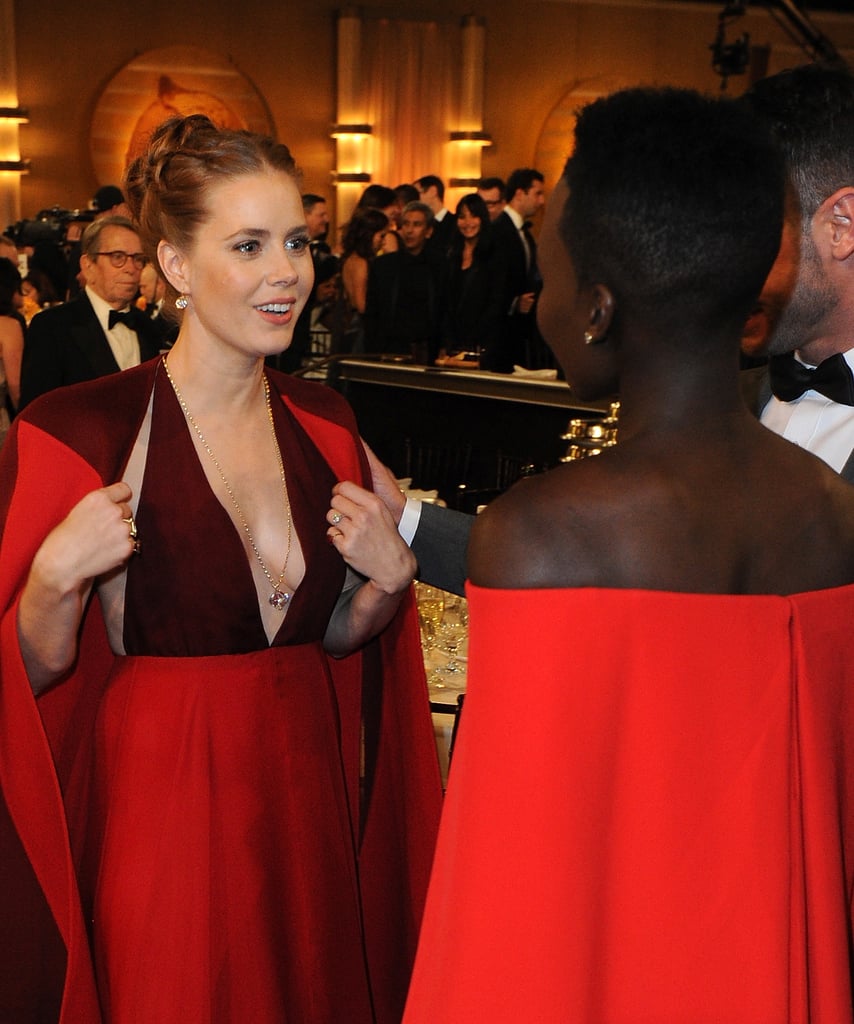 But she tried to be cool about it. Here they are at the Golden Globe Awards.
She's Grateful For Her Fans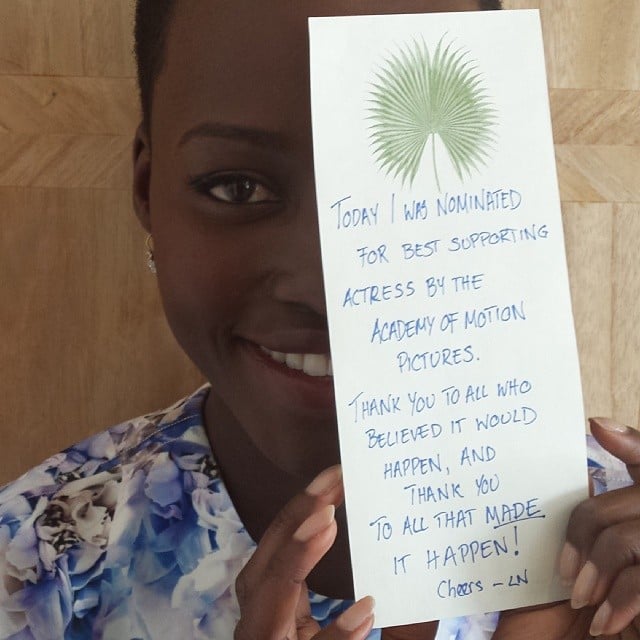 And she's adorable about it. It's always nice to welcome someone to the awards race who is excited to be there and is documenting every step [4]. Nyong'o has been gracious about her wins and kind of heartwarming to watch.
Source: Instagram user lupitanyongo [5]
She Went to the Golden Globes With a Checklist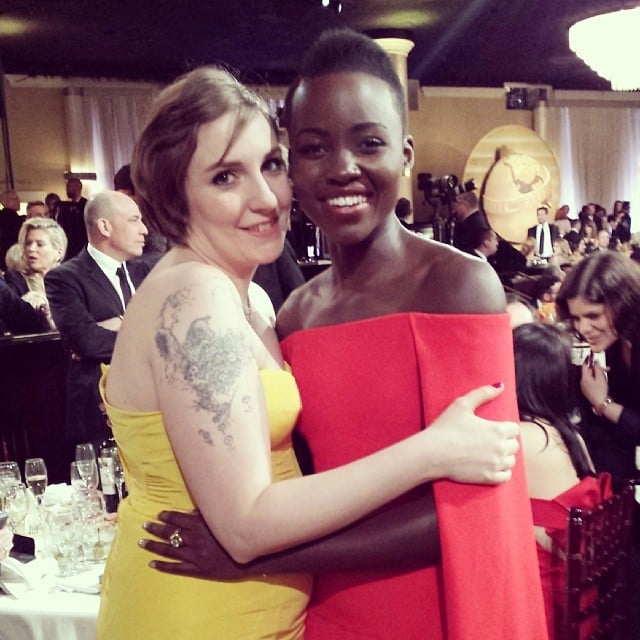 Yes, Nyong'o had an actual checklist [6], and she got to cross off hugging Lena Dunham. She also said, "Hi," to Jessica Chastain, introduced her best friend to Meryl Streep [7], and took some selfies with Jared Leto [8].
Source: Instagram user lupitanyongo [9]
She Loves Scandal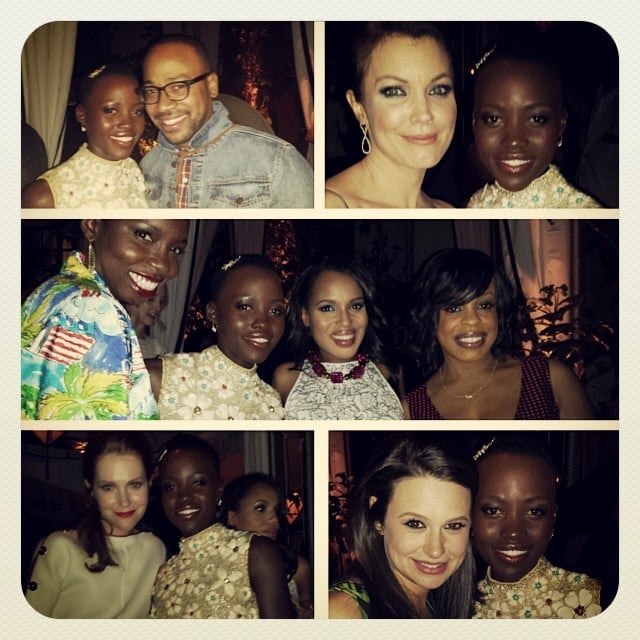 Just like you! She spent her night at Entertainment Weekly's pre-SAG Awards party schmoozing with the cast of Scandal, then making sure there was photographic evidence.
Source: Instagram user lupitanyongo [10]
Her Speeches Make Us Cry a Little Bit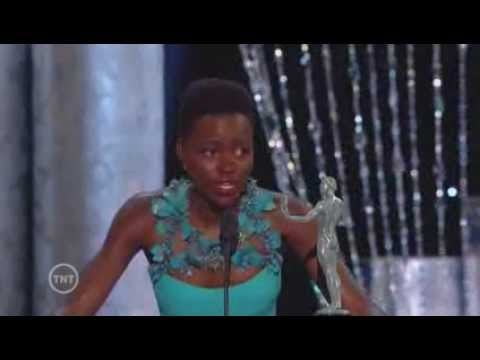 Her SAG Awards speech is just fantastic, as is her Critics' Choice Awards acceptance speech [11].
Her Speeches Make Her Cry a Little Bit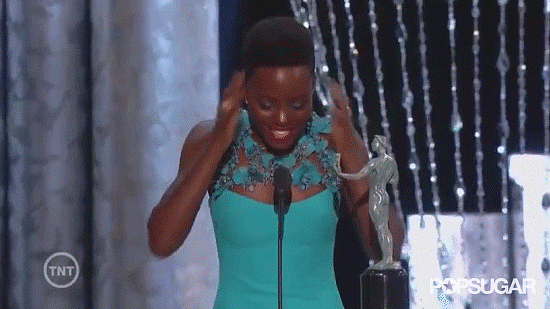 Even after winning the Critics' Choice Award, she's still overwhelmed to receive the SAG Award.
Orange Is the New Black Is Her Favorite TV Show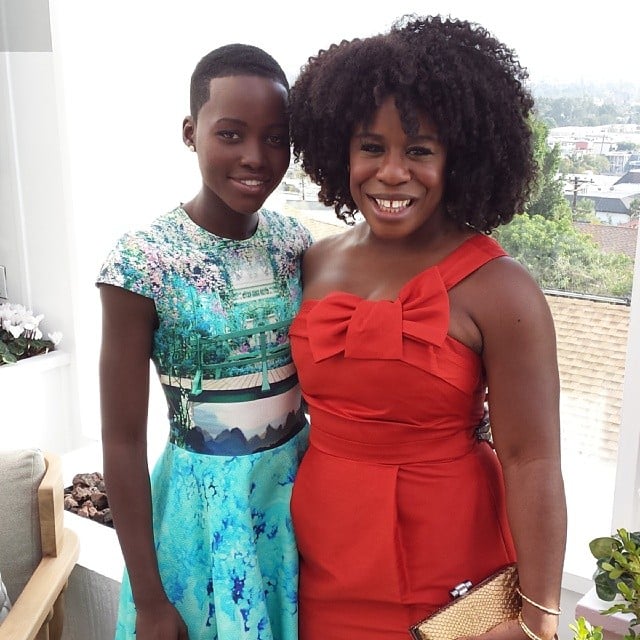 Guys, she's friends with Crazy Eyes. Nyong'o commented: "Getting support from crazy-talented friend @uzoaduba at the @dujourmedia party in honor of my first solo US cover. #LNmeets #oitnb my favorite tv show hands down!"
Source: Instagram user lupitanyongo [12]
Jennifer Lawrence Made This Face When She Saw Her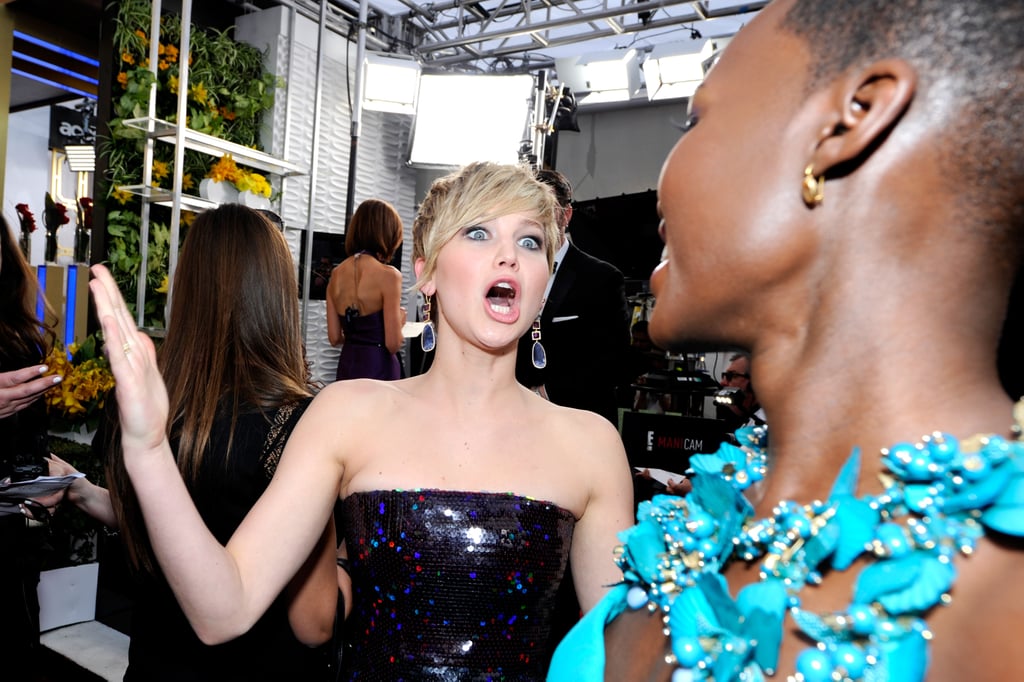 Jennifer Lawrence [13] makes a lot of faces, but this face at the SAG Awards is definitely one of the best.
She Took a Selfie With Brad Pitt
Nyong'o took advantage of an opportunity at the SAG Awards to snap a shot of herself with her 12 Years a Slave costar Brad Pitt [14]. Steve McQueen and Brad Weston were there, too, but look how happy she and Pitt are!
Source: Instagram user lupitanyongo [15]
She Made Emma Thompson Lean in at the SAG Awards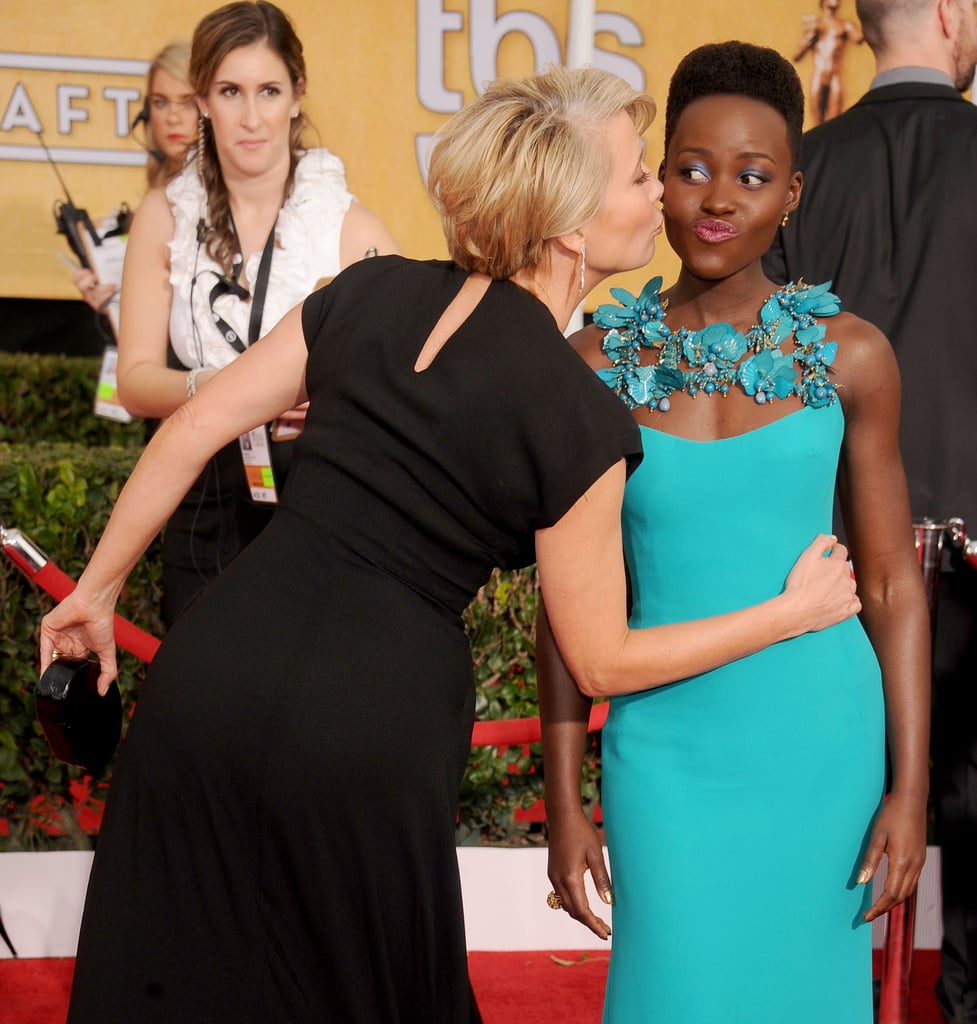 Then she makes that face. Nyong'o leans for no one.
Even Oprah Loves Her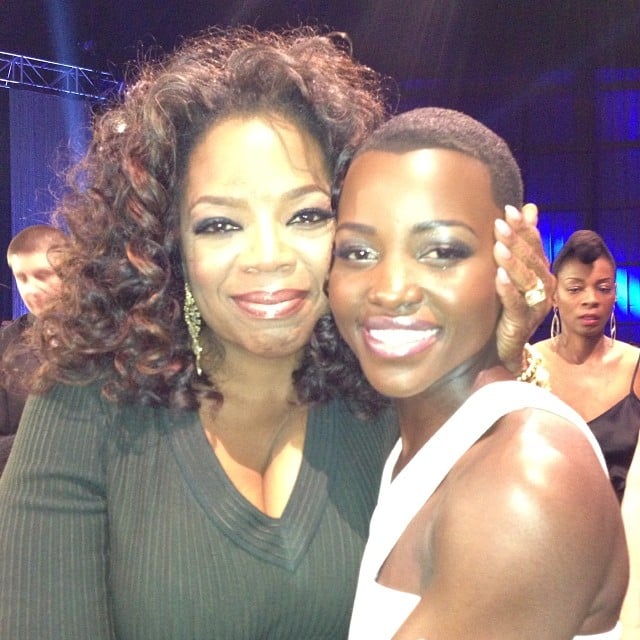 Oprah Winfrey [16] called this her favorite photo of the night at the Critics' Choice Awards. If Oprah approves, you have to love her.
Source: Instagram user oprah [17]
She Can Hold Her Own With Hollywood Heavyweights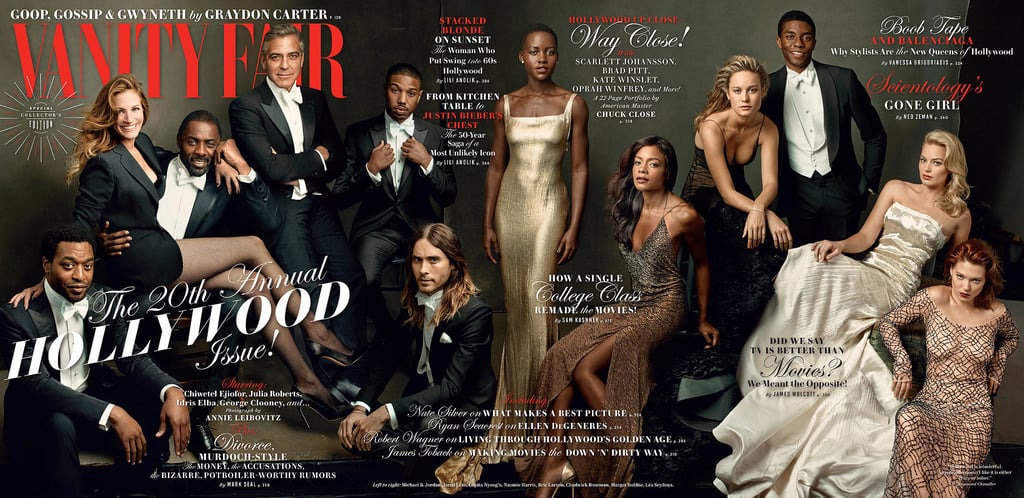 Lupita was literally the center of attention on Vanity Fair's 20th-anniversary Hollywood Issue [18], despite being surrounded by legends like George Clooney [19] and Julia Roberts [20] and fellow newcomers Margot Robbie and Naomie Harris.
Source: Annie Leibovitz for Vanity Fair [21]
She Answers Questions in Two Languages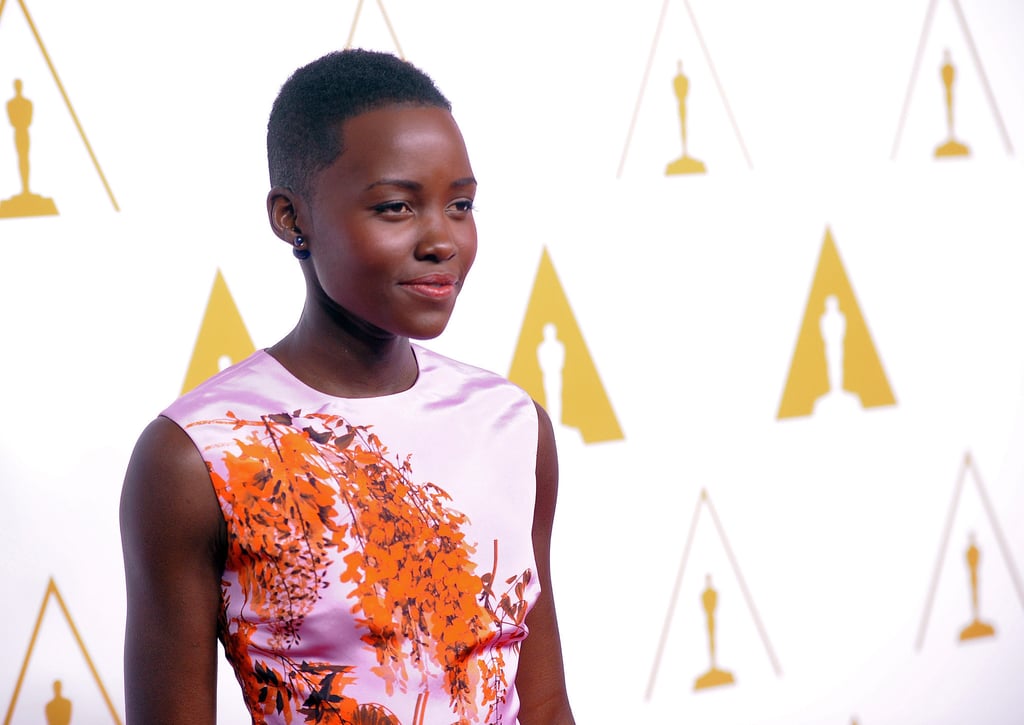 While speaking to reporters at the Academy Awards Nominees Luncheon [22], Lupita answered questions in both English and Spanish — she was born in Mexico and is fluent in the language — saying, "I have a warm place in my heart for Mexico, as I do for my other country, as well, Kenya. I have been celebrated in both places and also America, as well, and that's a humbling experience. . . . That is the beauty of film, that it brings people closer together."
She's Not a Sore Loser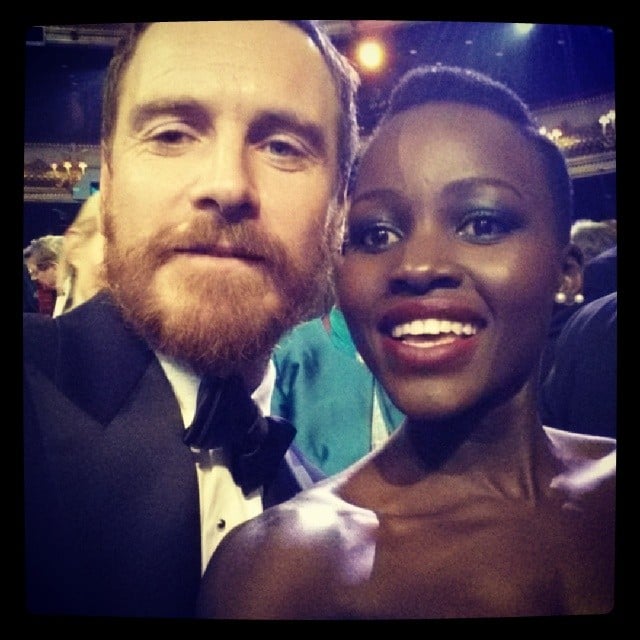 Even though she lost the BAFTA for best supporting actress — Jennifer Lawrence [23] took home the award — Lupita was still in good spirits. She and Michael Fassbender snapped a "losers selfie" together during the show, proving that no matter what happens, she's no sour grape.
Source: Instagram user lupitanyongo [24]