This coming Sunday, the MTV Movie Awards [1] will present a variety of awards to its nominees [2]. Some you would find in nearly any entertainment awards show, like best female performance, and some are, well, not so typical, like best scared-as-sh*t performance. MTV's annual show has been blazing its own unique trail since 1992, and ahead of this year's ceremony, we're looking back at some of the wackiest categories of all time.
Best Shirtless Performance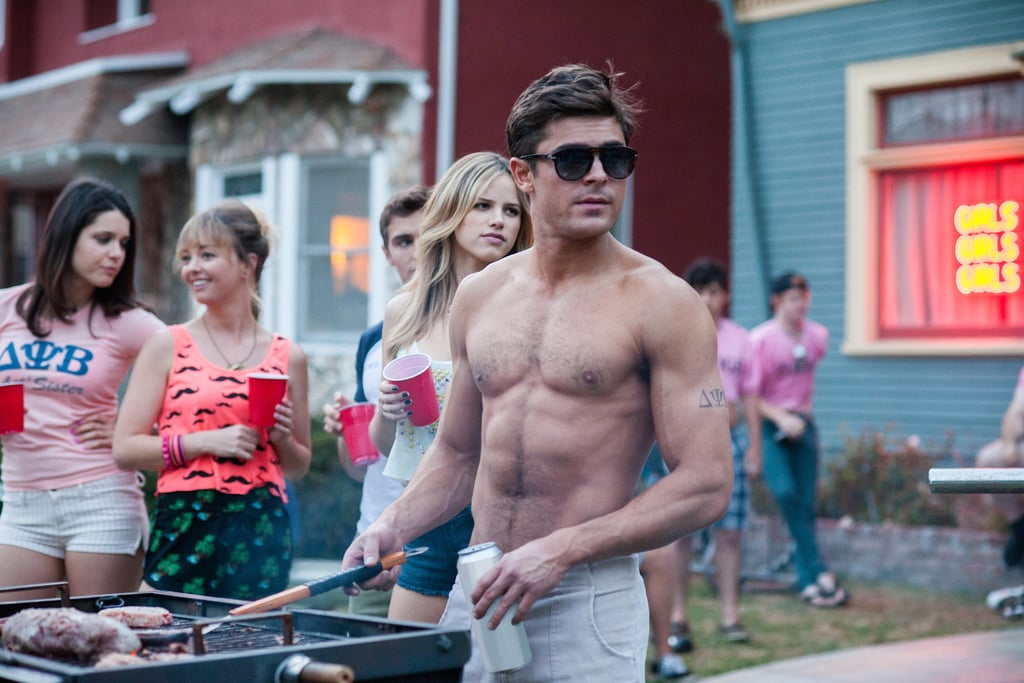 Taylor Lautner [3] won best shirtless [4] performance in 2013 for The Twilight Saga: Breaking Dawn — Part 2, and 2014's winner upped the ante. Zac Efron gifted the world this viral moment [5] from the stage, then won again the following year for Neighbors. Sadly, the category has been retired.
Best Onscreen Dirtbag
This award is traditionally known as best villain, but in 2012, it was renamed best onscreen dirtbag. Jennifer Aniston [6] took it home that year for her performance as an evil dentist in Horrible Bosses, and it went back to best villain the following year.
Best Scared as Sh*t Performance
Also known as best frightened performance, winners of the best scared as sh*t performance include Dakota Fanning [7] for Hide and Seek (the first to win in 2005), Amanda Seyfried [8] for Jennifer's Body, and Ellen Page [9] for Inception.
Best Virtual Performance
Best virtual performance was limited to 2003, when Gollum won for The Lord of the Rings: The Two Towers. The creepy character beat out Yoda, Kangaroo Jack, Scooby Doo, and his toughest nemesis: Dobby from Harry Potter and the Chamber of Secrets.
Best Line From a Movie
Best line from a movie first appeared in 2001, and Robert De Niro [10] won for his quote from Meet the Parents: "Are you a pothead, Focker?" It's not an annual category, but it did reappear in 2011 when Grown Ups won for the line, "I want to get chocolate wasted!"
Best Video Game Based on a Movie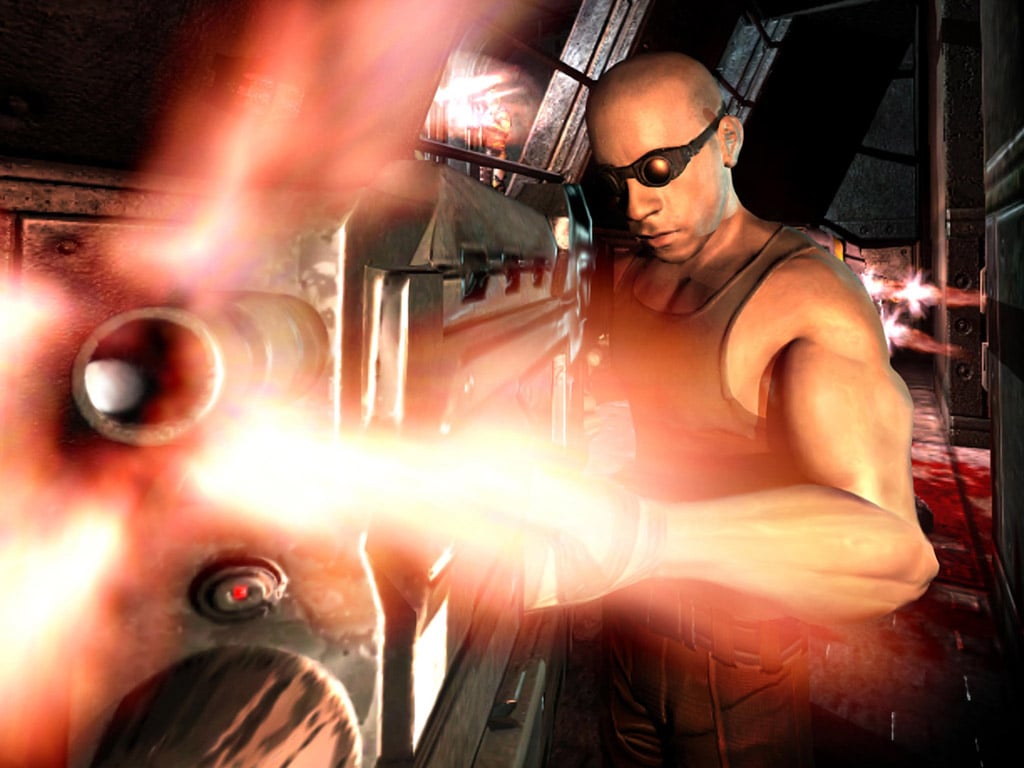 The very specific best video game based on a movie category appeared in 2005, when The Chronicles of Riddick: Escape From Butcher Bay won. It was up against the video game versions of Spider-Man 2, Van Helsing, Harry Potter and the Prisoner of Azkaban, and The Incredibles.
Biggest Badass Star
Similar to best hero, this category refers specifically to the actor/actress and not the movie(s) they were in. It was introduced (and limited to 2010), when Rain won for his skills in Ninja Assassin.
Best Summer Movie You Haven't Seen Yet
The only year to feature this presumptuous category was 2007. The ceremony celebrated films that hadn't opened yet, like Rush Hour 3, Evan Almighty, and the winner, Transformers.
Silver Bucket of Excellence
In 2005, MTV brought in a special award called the silver bucket of excellence, an honor for nostalgic films. The Breakfast Club (1986) took it that year, 1989's Do the Right Thing won in 2006, and the award was retired after that.
Orbit Dirtiest Mouth Moment
Jason Mewes and Kevin Smith took home Orbit gum's promotional award for their filthy roles in Clerks II. The first and only year this award was presented was 2007.
Summer's Biggest Teen Badass
For a Summer filled with onscreen teenage badasses, MTV created this category in 2013. Chloë Moretz won for her role in Kick-Ass 2 and was up against Percy Jackson: Sea of Monsters' Logan Lerman, The Mortal Instruments: City of Bones' Lily Collins, and After Earth's Jaden Smith.
Favorite Character
In 2014, MTV introduced favorite character. This isn't for an actor or a movie, it's just for the fictional character. Represented last year were Katniss from The Hunger Games: Catching Fire, Loki from Thor: The Dark World, Tris from Divergent, Khan from Star Trek Into Darkness, and Veronica Mars from Veronica Mars. It's not making a reappearance this year.
Best Sandwich in a Movie
By far the weirdest award, best sandwich in a movie (sadly) only appeared in 1996. Smoke won for its ham and cheese sandwich, and fellow nominees included the turkey club from Four Rooms and the sub from GoldenEye.
Best Gut-Wrenching Performance
In 2009, the network introduced best jaw-dropping moment, and Amy Poehler [11] won for her "peeing in the sink" scene in Baby Mama. It was altered to best gut-wrenching performance in 2012 to accommodate for Bridesmaids' infamous wedding [12] dress scene, and for the past two years, it's been stylized as best #WTF moment. Other past winners include Ken Jeong for his "naked trunk surprise" in The Hangover and Justin Bieber for his "performance spectacular" in Never Say Never.