Mad Men comes back for season seven Sunday, and in addition to catching up with each character [1], it's time to revisit the big events of the last season. Between the illicit relationships, the clandestine kisses, the shooting, and the stabbings (yes, multiple stabbings), Don and co. go through some shocking things that will no doubt reverberate through the new season. Click through to see the most jaw-dropping moments of season six!
Don Has a Mistress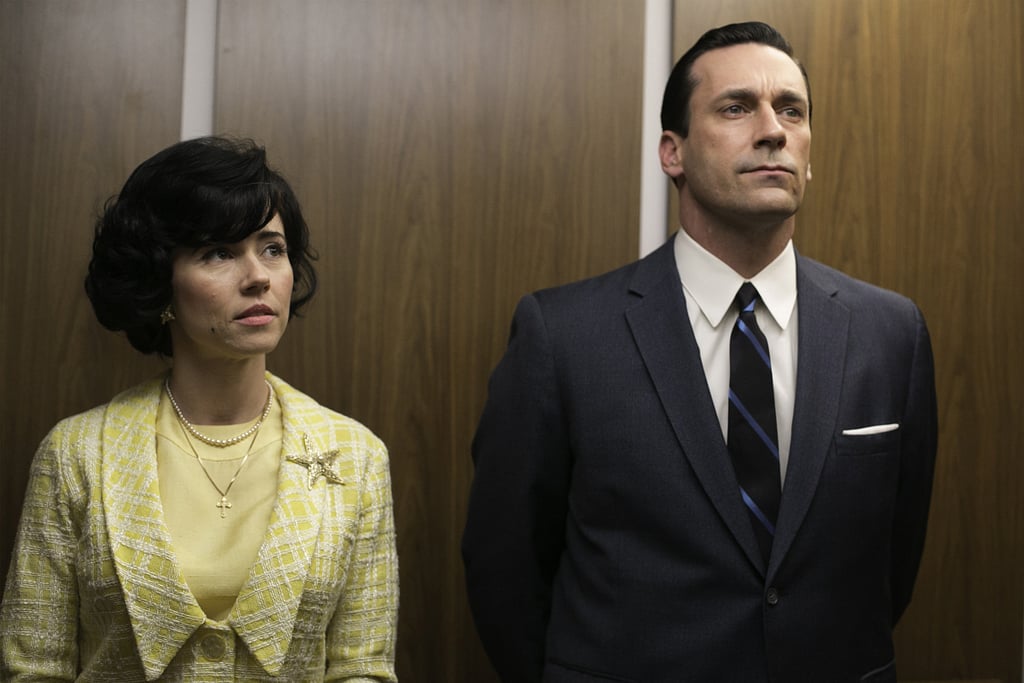 Season five had ended on a question of whether Don would cheat on Megan, and we got the answer in the season six opener. Not only does he cheat, but he cheats with their neighbor, Sylvia (Linda Cardellini). Season six finds Don carrying on a full-on affair with Sylvia, and when she's the one to break it off with him, he's surprisingly really attached to her. Emotional affairs are just as bad, Don.
SCDP Merges With Cutler Gleason Chaough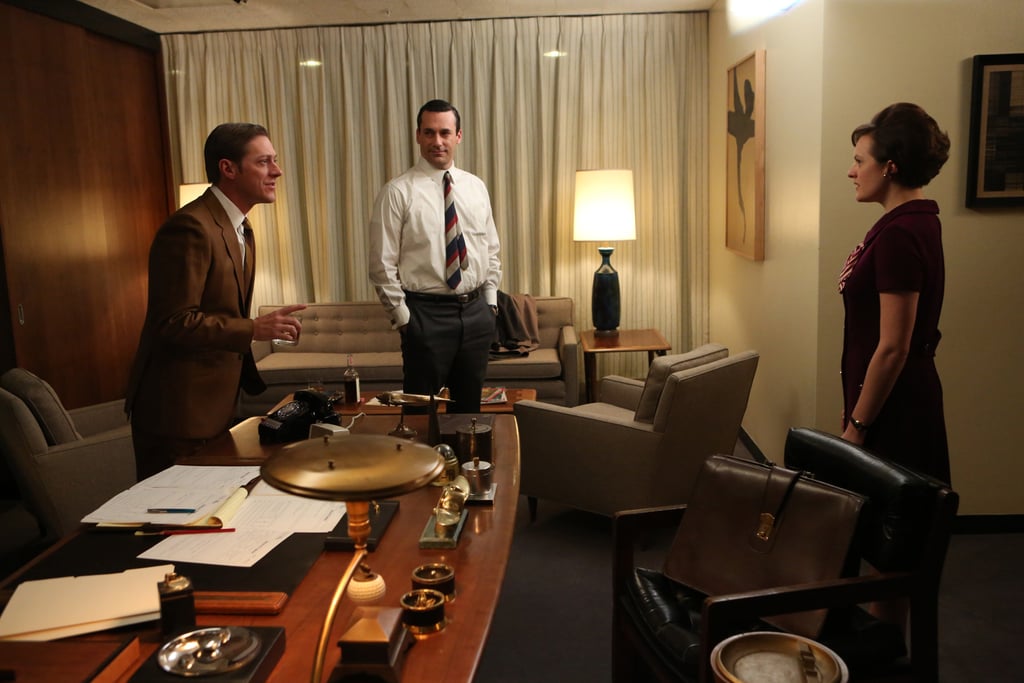 When Peggy makes the decision to move on to Cutler Gleason Chaough at the end of season five, we wondered how much we'd see her. She's a main player in season six, especially when her new firm drags her back to life with Don when it merges with the agency previously known as SCDP. She's not the only one who has problems with the merger. Though it's mutually beneficial for the struggling agencies, everyone is stuck having to learn a new order.
Don's Sad Past Is Revealed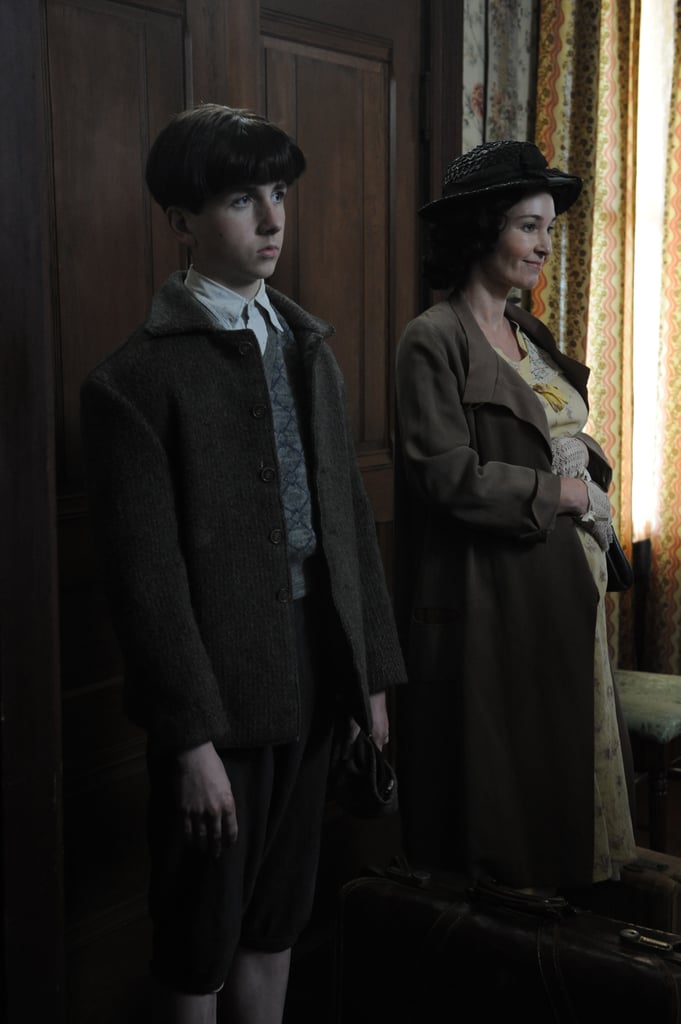 We'd seen shades of Don's past in his flashbacks before, but in season six, we learned more than ever about his childhood. His early life was anything but idyllic, as he grew up in a whorehouse, was physically and emotionally abused by his mother, and was taken advantage of (yes, sexually) by the women who lived there. Poor Don even had to scrounge for change in the pockets of the johns who came to visit the ladies.
The Bob Benson Mystery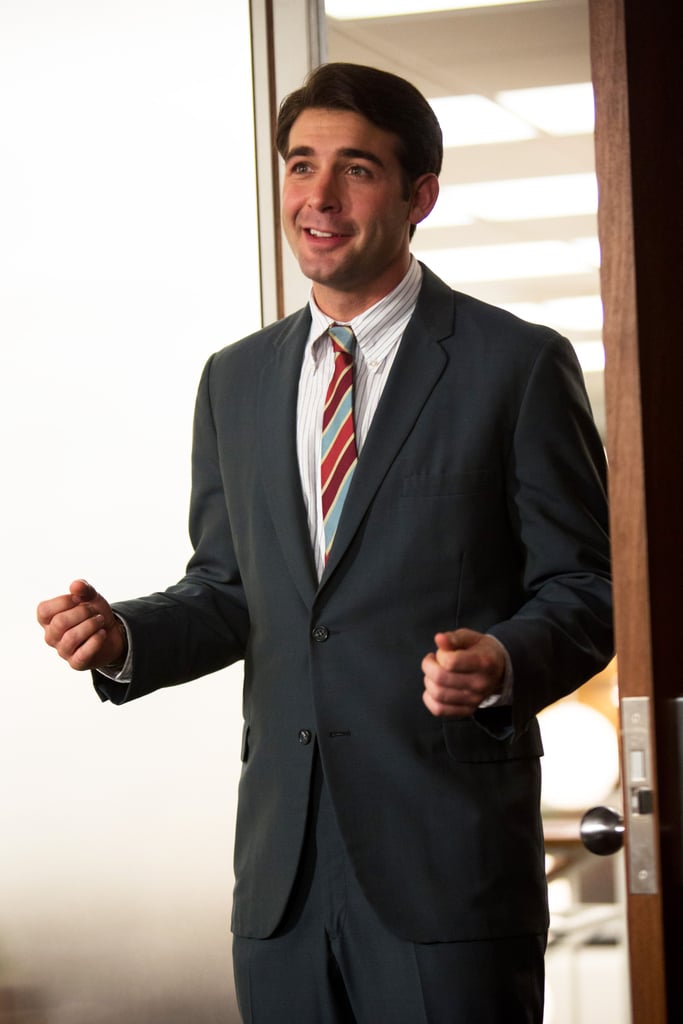 Bob Benson was been an enigma [2] for almost the whole of season six. He seemingly comes out of nowhere, and the merger strikes in time for him to begin his upward climb toward bigger accounts. Eventually, a perturbed Pete digs around, and we learn he's nothing but a fraud with a fabricated résumé. Will he still be around in season seven?
Grandma Ida Breaks In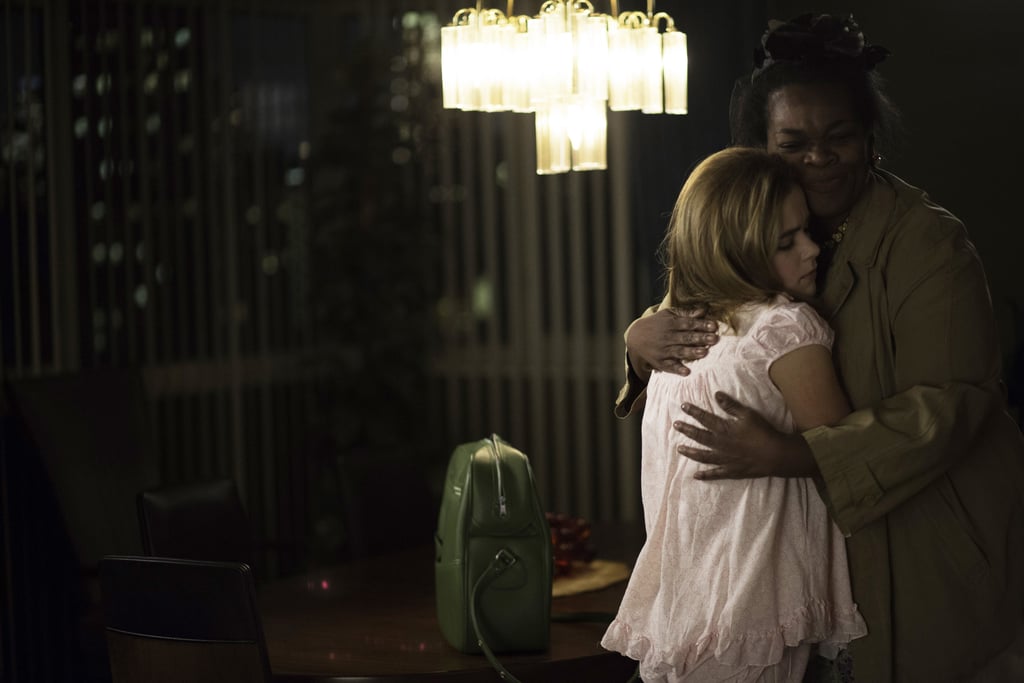 Holy cow. The one time Megan leaves the kids at home alone, a woman breaks into their home. When Sally discovers her in the kitchen, the older woman claims she's Don's mother and that Sally is her grandchild. The whole thing is superbizarre, because eventually Sally goes along with it and lets the woman make her some food. Guess what? The lady is a burglar, and she's broken into several homes in the building. Yikes.
Betty Gets Skinny Again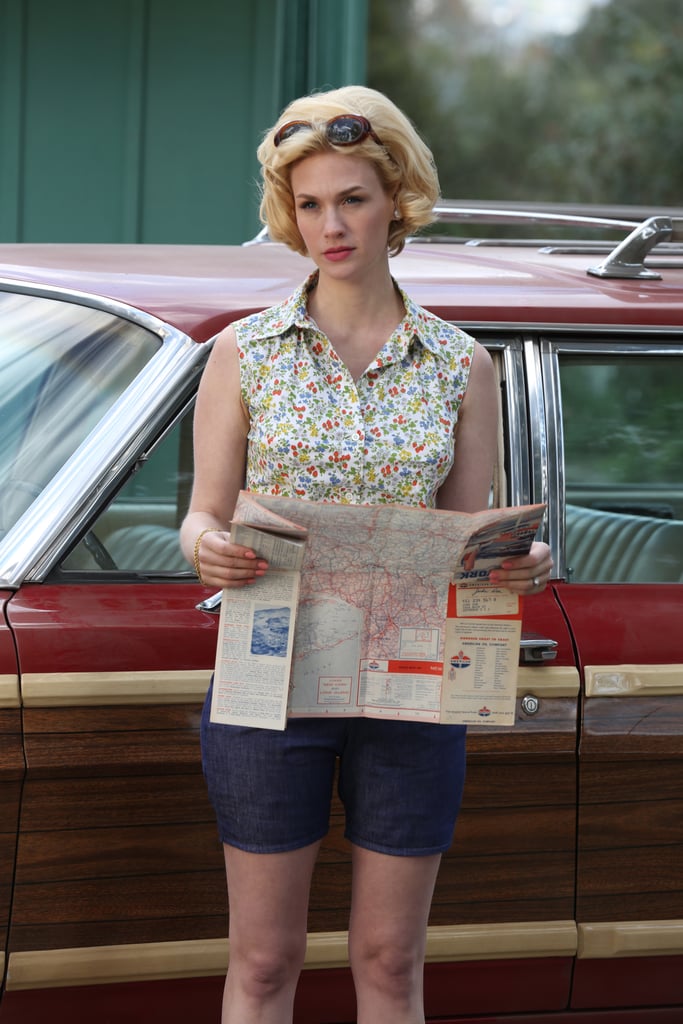 No more "fat Betty!" Don's ex had been following her weight-loss plan, and after she had dramatically put on the pounds, Betty thins out after she realizes that Henry's career may put her in the spotlight.
Don and Betty Sleep Together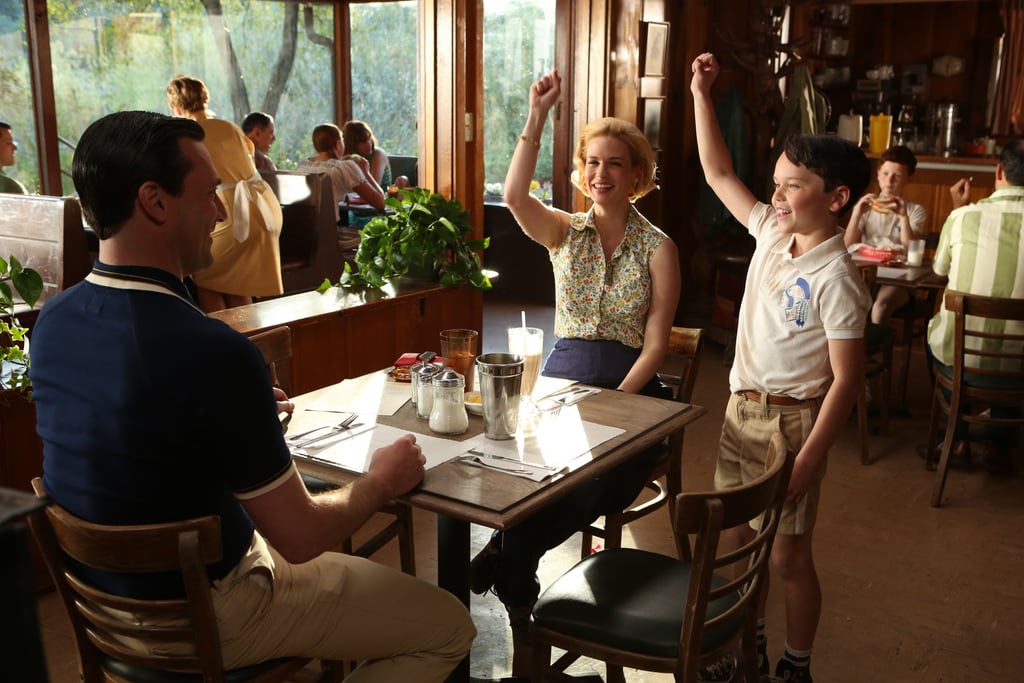 Guess who takes notice of thin Betty? One Don Draper, who accompanies her to the parents' weekend at Bobby's sleepaway camp. Maybe it's the great outdoors or the feeling of being a family again, but they get frisky and end up in the sack together. It's not especially surprising behavior for the philandering Don, but it is a departure for Betty.
Megan's Co-Worker Has the Hots For Her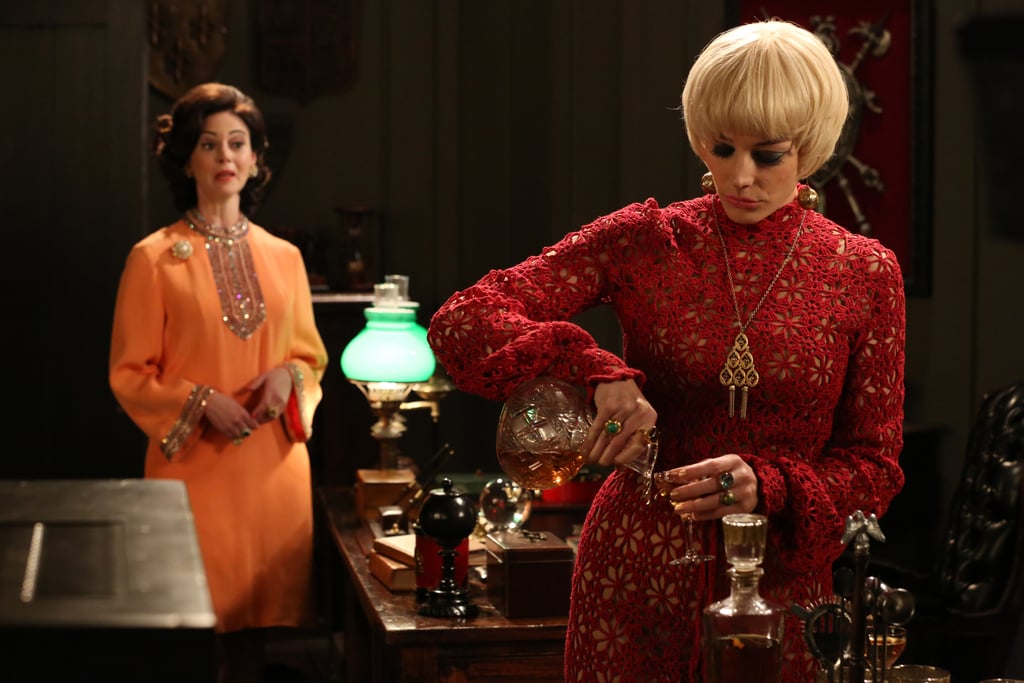 Megan's a working woman since she scored a part on a soap, and her fellow actors are very impressed with her . . . dedication. When she invites her co-worker Arlene over for a drink one night, Megan learns that her interests go further than just friendship. After she goes in for a kiss, Megan rebuffs her, and this is after Arlene and her husband had approached Megan and Don for swinging. Popular girl.
Bob Makes a Pass at Pete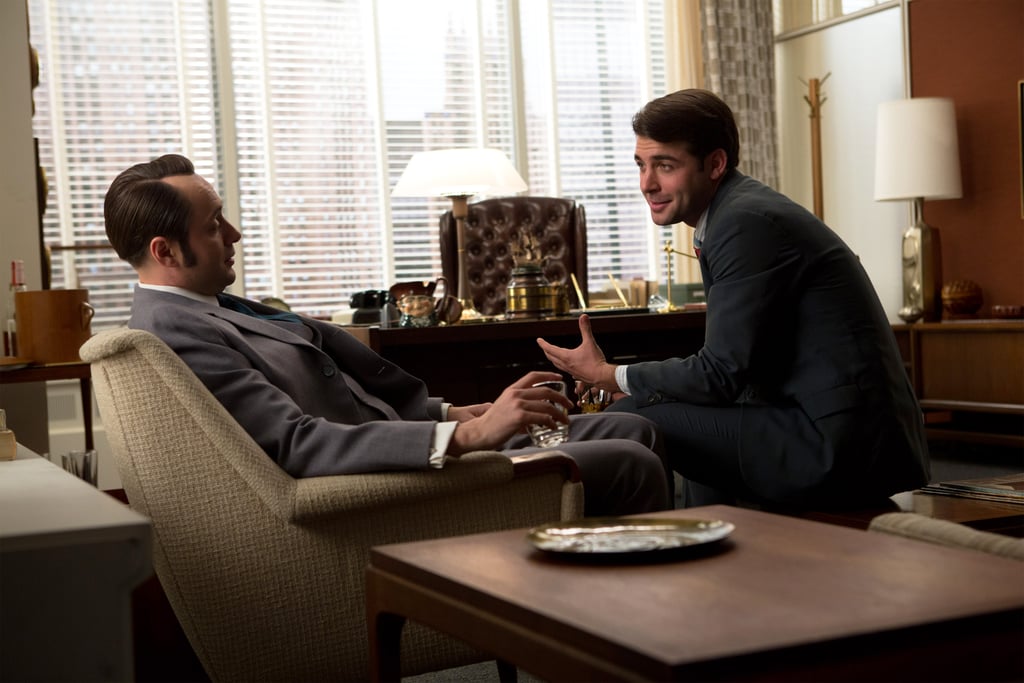 Pete is livid when he suspects his mother's new male nurse — arranged by Bob Benson — is taking advantage of her. In an attempt to comfort Pete, Bob meaningfully nudges Pete's knee with his own. Could it have been a friendly gesture? Sure, if it wasn't accompanied by Bob asking Pete if it matters who you love when it's real.
The Staff Takes Drugs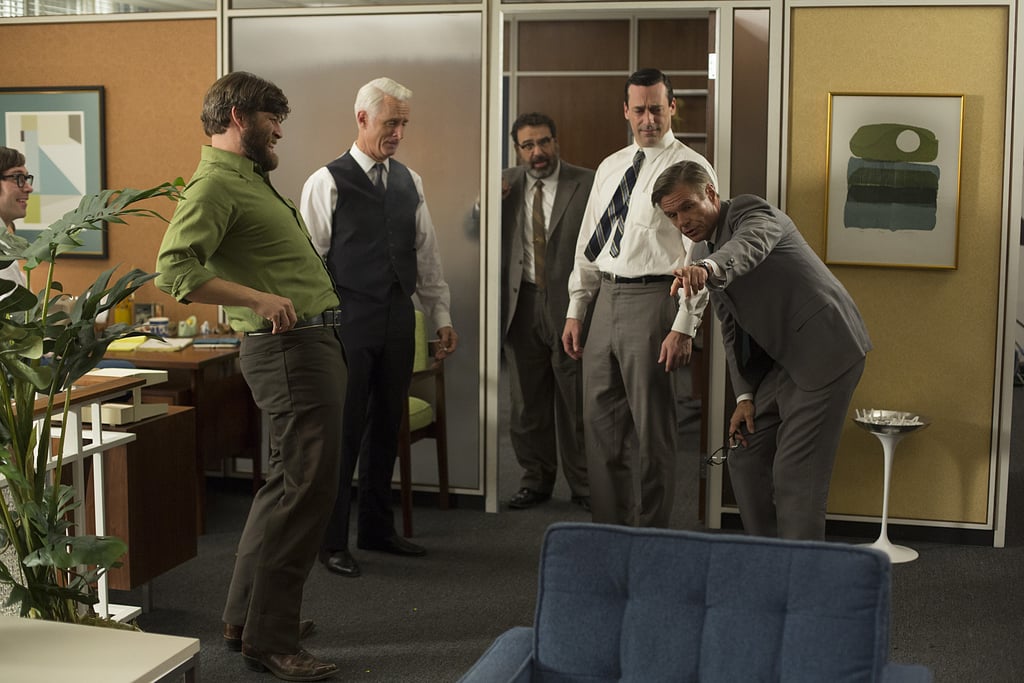 In season six, more than ever, we were reminded that Mad Men is in the '60s, and the folks at the agency are getting with the times. They're not just smoking pot in the office — they get a doctor to inject some kind of amphetamine [3] into their behinds. Ken tap dances, Don starts talking all crazy, and Stan gets stabbed. In the end, no one from creative comes up with anything good.
Don Quits Jaguar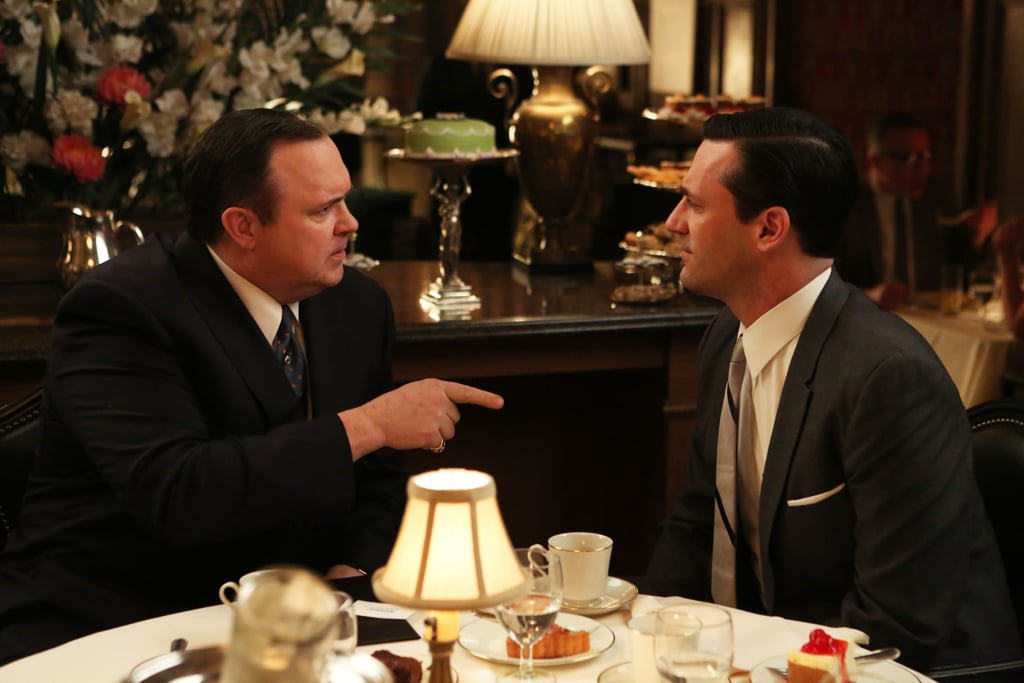 Don proves that he has no time to be bossed around when he lets their prize pig account, Jaguar, slip through his fingers. During a dinner with Jaguar dealer Herb, Don doesn't take kindly to his micromanaging and quits the account, even mocking Herb's weight on the way out. Pete is not impressed.
Peggy Stabs Abe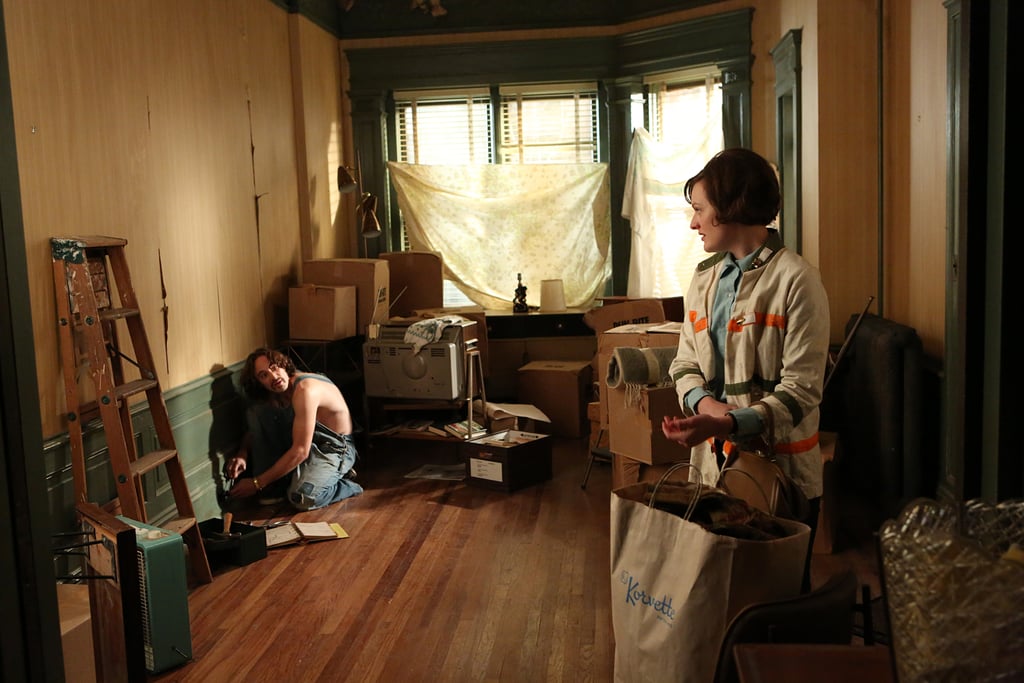 Peggy decides to buy her first home, but Abe convinces her to stray away from the swanky Upper East Side and settle down in the much less prestigious Upper (Upper) West Side. Things get tense when she gets increasingly paranoid about break-ins, and when she accidentally stabs Abe in a moment of panic, he breaks up with her . . . in the ambulance. That's rough.
Ken Gets Shot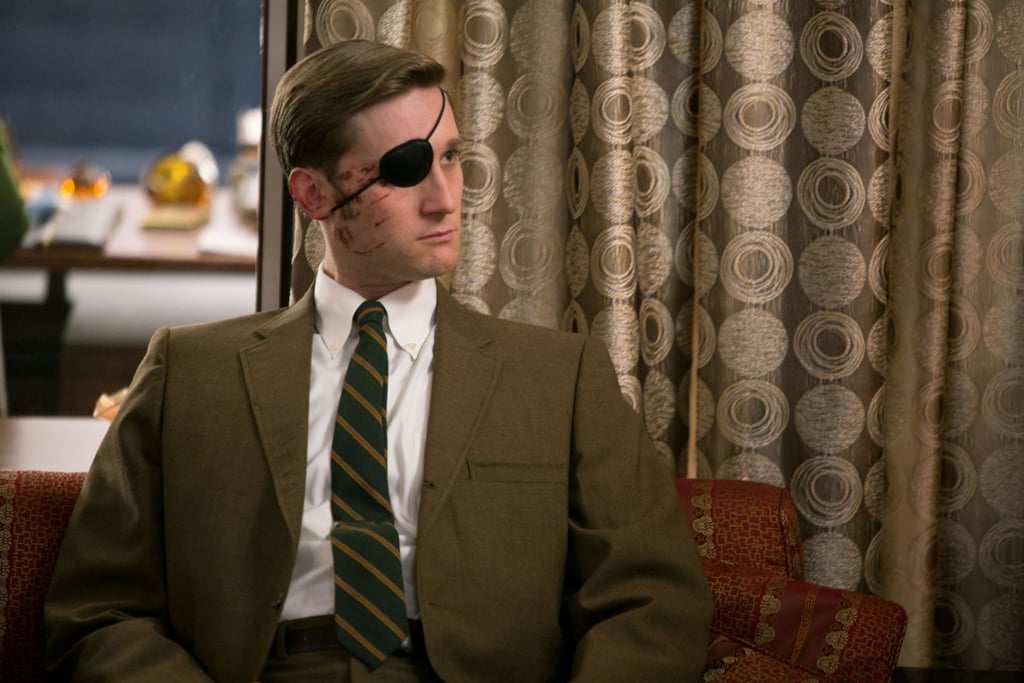 Who here was convinced that Ken had died when he's shot while out hunting with the men from Chevy? He's been in Detroit handling their account for months when a shot to the face finally causes him to pull the plug. And this is after their unfun joyride and subsequent car crash. The final straw? Probably the fact that Ken's nonempathetic shooters want to stop for lunch on the way to the hospital.
Sally Walks In on Don and Sylvia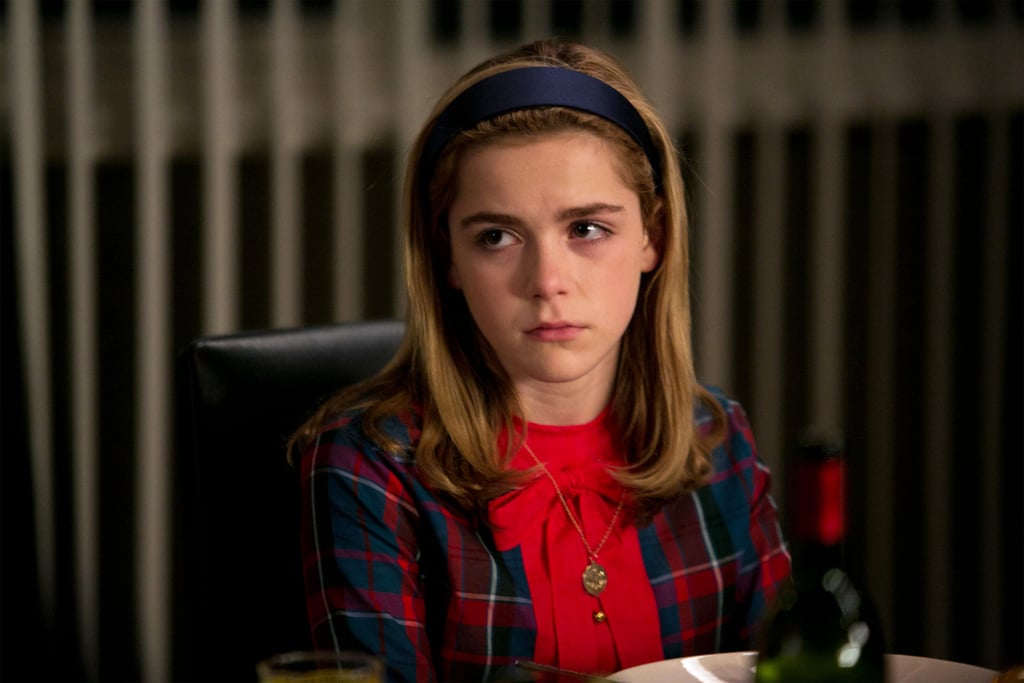 Sally had already walked in on Roger receiving some oral pleasure from Megan's mom, but she's subject to an even more horrifying sight when she walks in on Don getting it on with Sylvia. Don and Sylvia see her, but Sally darts out, her innocence forever shattered. She promptly asks to go to boarding school, and I do not blame her.
Don Gets Thrown in Jail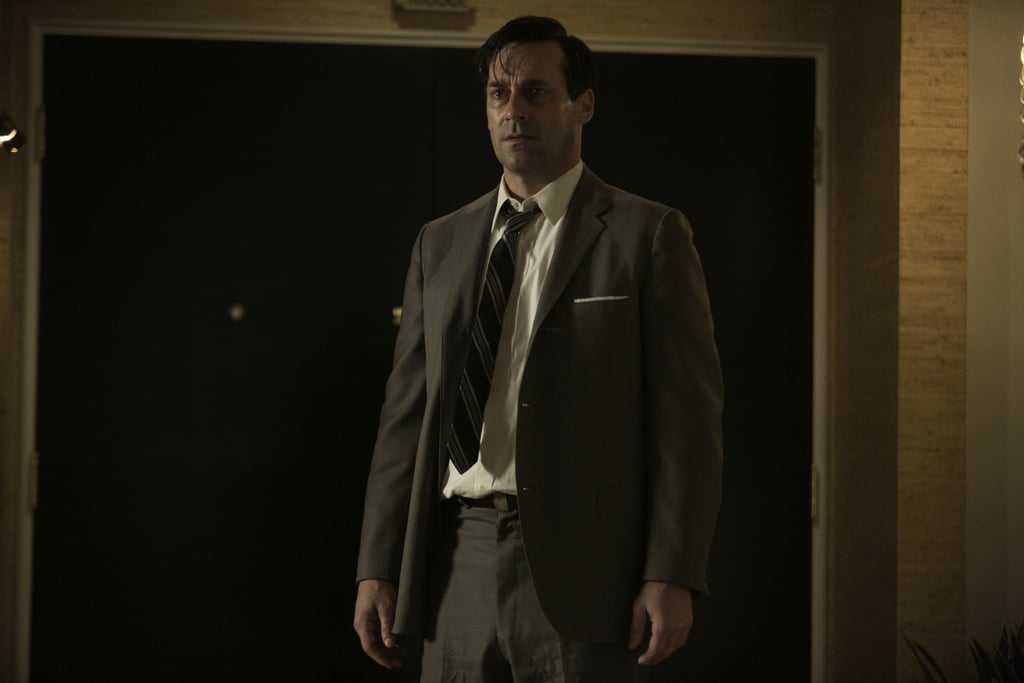 Don's alcohol consumption has been out of control for a while, and he finally realizes it when he wakes up in a jail cell. Don has been in trouble before, but his alcoholism usually just affects his personal relationships. This time, it leads him to consider California, then ditch California, then it contributes to his indefinite suspension from work.
Peggy Sleeps With Ted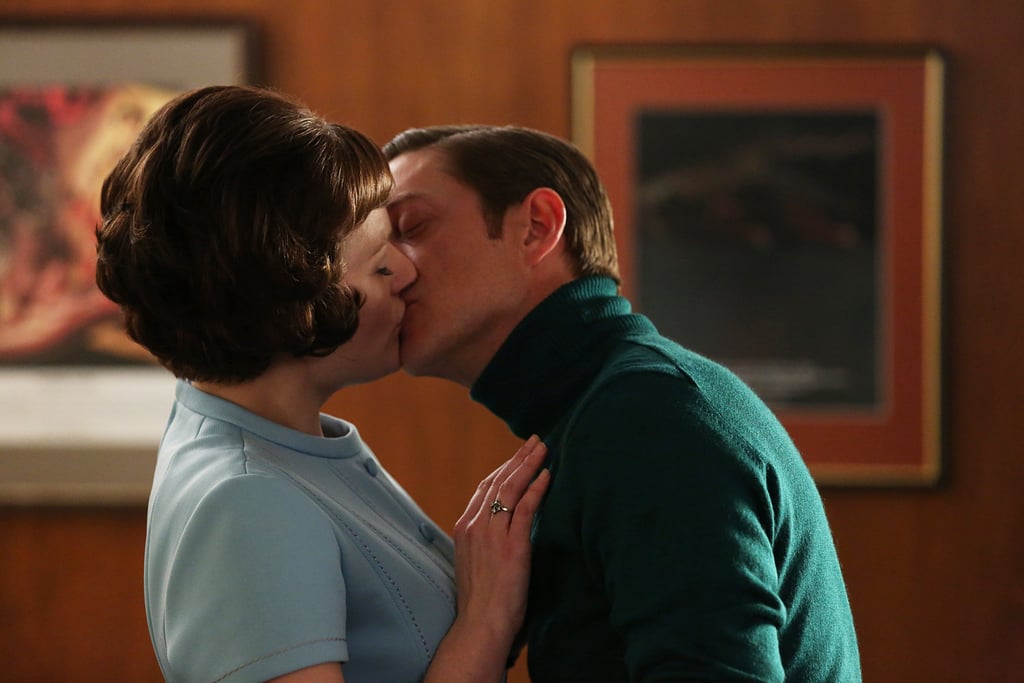 The romance between Peggy and Ted was brewing all season long, and though it culminates in something much larger, the first step is a kiss initiated by Ted. He loves her, and she loves him, but alas! They cannot be together. Peggy is with Abe, and Ted is married. Of course, things don't end there, even though it takes a while after Peggy and Abe break up. Ted's wife shows up at the office, Peggy retaliates by parading around the office in a cleavage-baring dress, and Ted takes the bait. He shows up at her place and they sleep together, but despite his promise to leave his wife, it's Peggy he ends up leaving.
Don Opens Up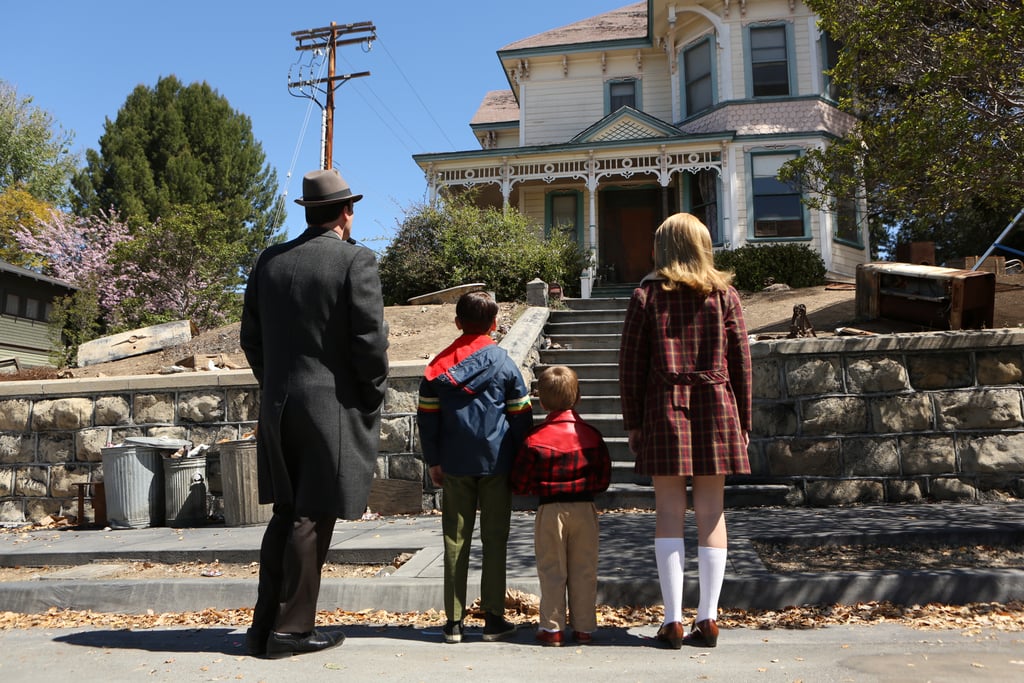 The finale is a doozy for Don. Not only does he admit the truth about his childhood to his co-workers (during a client meeting, no less), but he also brings his own kids to the old whorehouse he grew up in. His honesty results in getting suspended from work at the agency, but perhaps this will open up the door for him to start reconciling his past with his present?