Maleficent With Wings in New Teaser
Whoa — Angelina Has Wings in This New Maleficent Teaser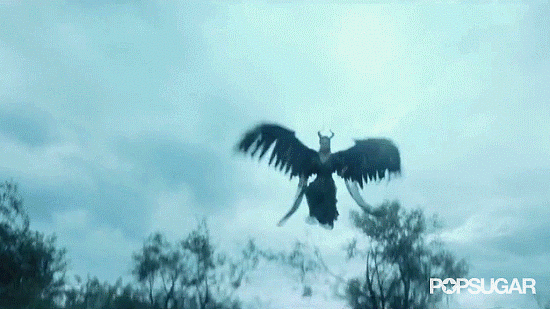 What's Your Reaction?
0
0
0
0
0
0
1
Whoa — Angelina Has Wings in This New Maleficent Teaser
The new teaser for Maleficent was released today, revealing that the story, starring Angelina Jolie, will involve an incredible pair of wings. At the beginning of the teaser, when asked why she doesn't fly like other fairies, Maleficent responds, "I had wings once. They were strong; they were stolen from me." Then we see her crow-like flying abilities in action! Tomorrow, a full version of the trailer will be released, but you can check out the teaser below! If it's anything like the trailer featuring Lana Del Rey's cover of "Once Upon a Dream," then things are going to get pretty intense. Maleficent hits theaters May 30.
Source: Disney
Latest