Mariah Carey and Jimmy Fallon Sing All I Want For Christmas
Watch Mariah Carey Sing "All I Want for Christmas Is You" With Jimmy Fallon and The Roots!
Remember when Jimmy Fallon and The Roots sang "Call Me Maybe" with Carly Rae Jepsen and it was the greatest thing ever? Well, this is even better. Fallon and the band were joined by Mariah Carey last night on Late Night With Jimmy Fallon for a rousing rendition of her holiday pop classic "All I Want For Christmas Is You." Though Carey's recorded version will indubitably be played millions of times in the coming weeks, you probably won't hear anything like this. Fallon and company are playing their toy instruments and a small chorus of kids are on backup, while everyone is dressed in their holiday finest. It's totally irresistible, even for the most Grinch-like viewer.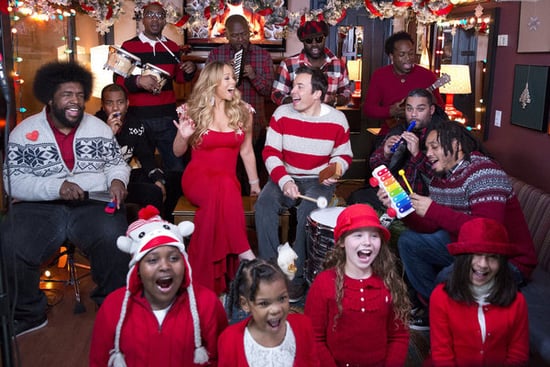 Watch the cute clip after the jump.