Those of us who were fans of ABC's tragically canceled Happy Endings [1] have something to look forward to this Fall: NBC is adding new series Marry Me to its schedule this week, a sitcom from Happy Endings creator David Caspe, and it features one of its stars, Casey Wilson. Wilson stars opposite Ken Marino as a couple trying to get their relationship and engagement on track. As you'd hope, Marry Me has a few things in common with the dearly departed ABC series, and it's more than just Wilson's face. I've watched the delightful pilot for Marry Me and can tell you the distinct ways it will remind you of Happy Endings — and one way it won't.
Source: ABC [2]
When you meet main character Annie . . .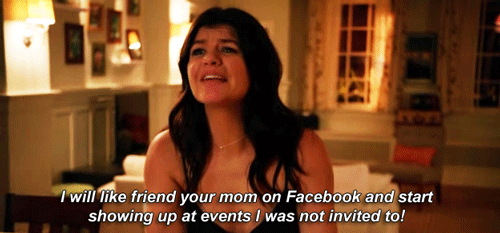 You'll think she's a lot like Penny.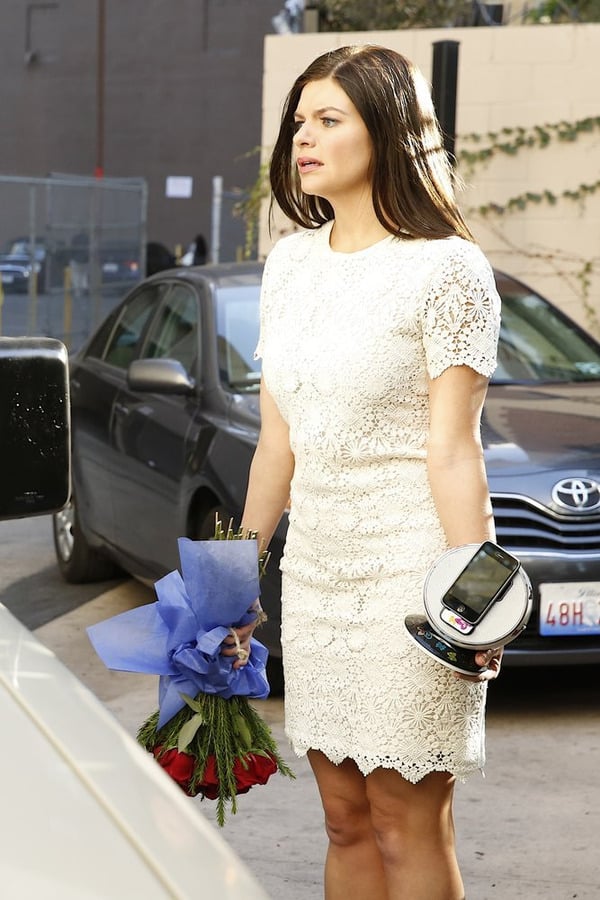 Wilson's character Annie is not Penny, her character on Happy Endings, but they are clearly cut from the same cloth. Wait until you hear her epic rant to her boyfriend Jake (Marino) about why they're not engaged yet, and you'll be reminded instantly of perennially single Penny Hartz.

Though Annie seems to be a bit more down-to-earth than Penny. So far.
When you meet Annie's gay dads . . .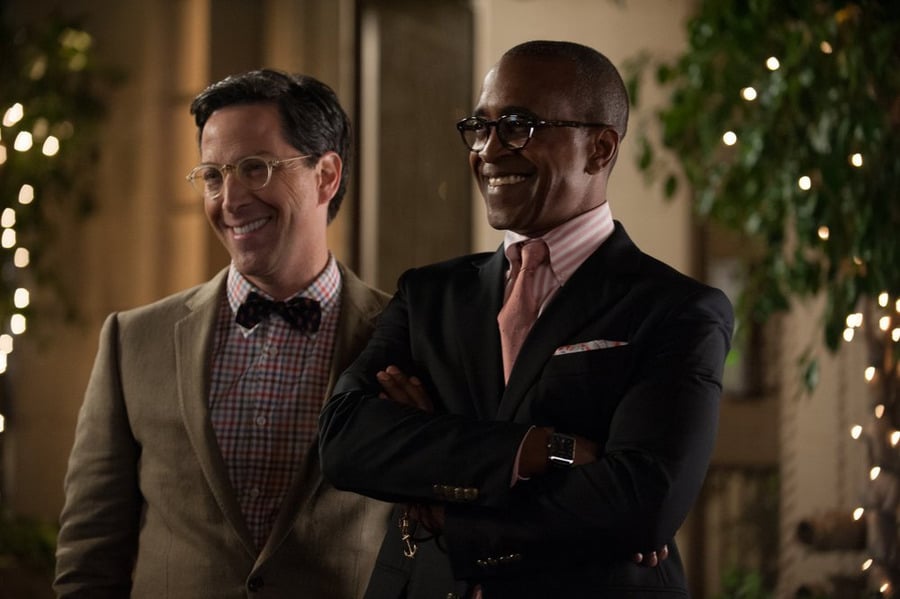 It's like double the Max from Happy Endings.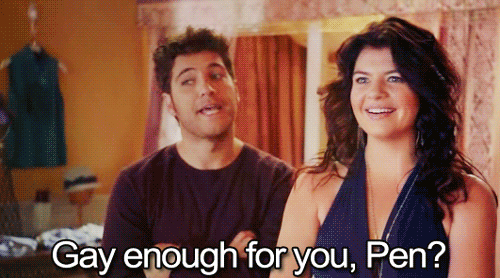 Annie's parents are Kevin and Kevin (Tim Meadows and Dan Bucatinsky), who, in the pilot, hilariously have fights about whose daughter she really is. There's the obvious gay character link, but what Max and the two Kevins have in common is that they're Annie's rock, the very definition of supporting characters. Kevin and Kevin are sort of the new-school versions of Max all rolled into one, but (much) more mature. Max was always there for Penny as her BFF, even if he didn't always act as stereotypically flamboyant as Penny hoped. Kevin and Kevin also seem like their characters will defy gay stereotypes to be two men who happen to be gay but aren't defined by it.
When you meet all the friends on Marry Me . . .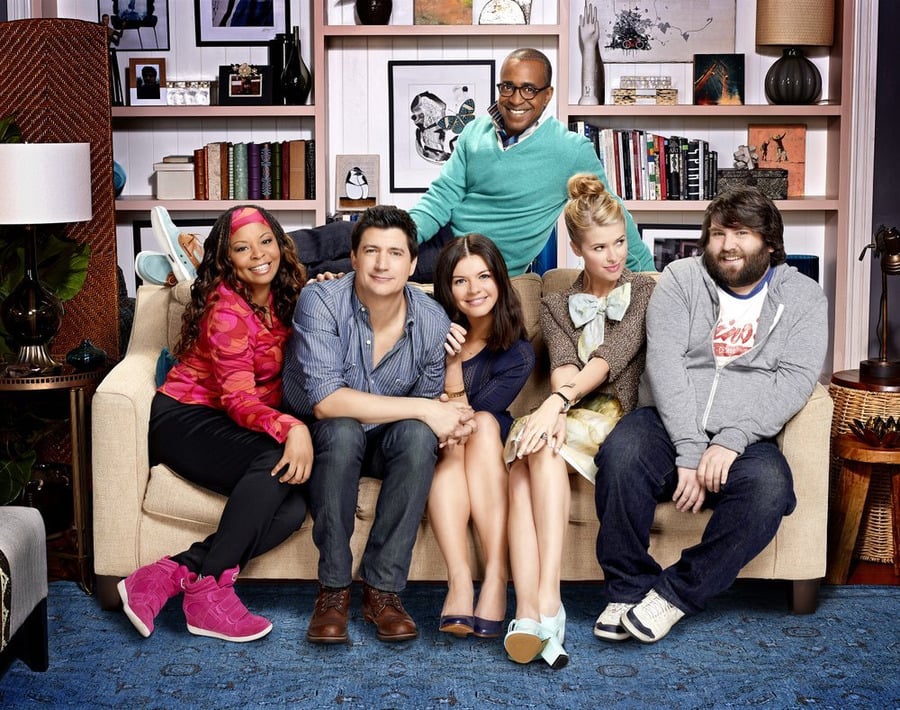 You won't be able to resist thinking of the gang from Happy Endings.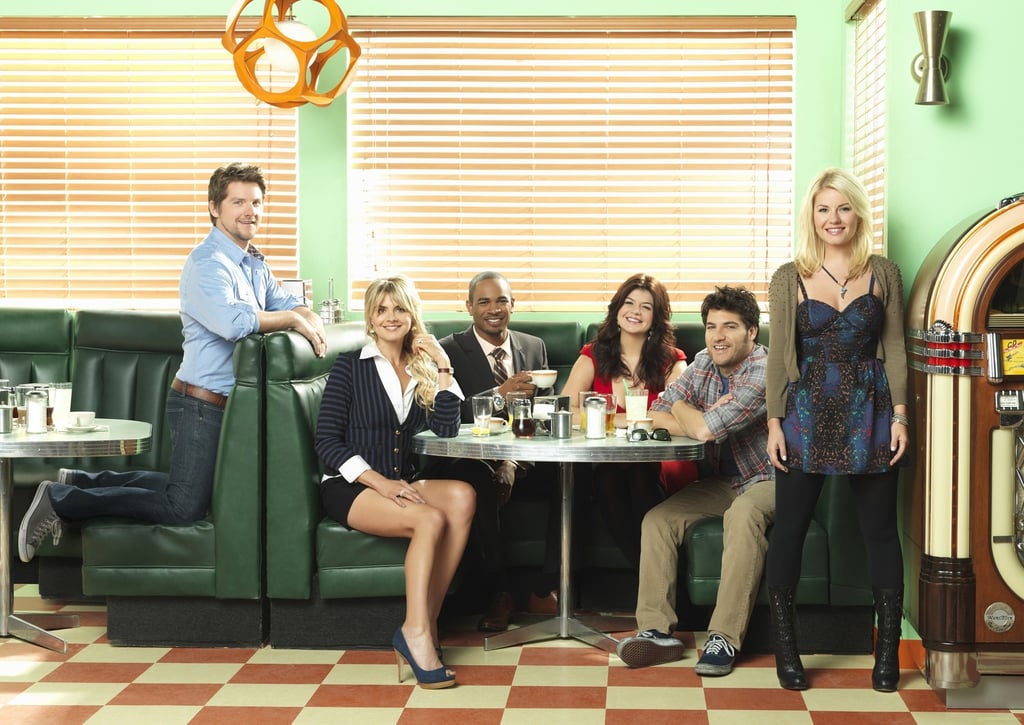 These ensembles are different but not quite at first glance; there's a couple who acts as the foundation, a scruffy, single male BFF, and goofy friends galore. Plus, the humor from Happy Endings — edgy and pop-culture-filled — is intact. Oh and they also live in a cool city with unrealistically rad apartments.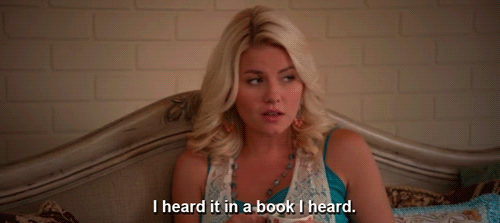 Hopefully there will be lines like this.
You'll think Annie and Jake might be the new Brad and Jane.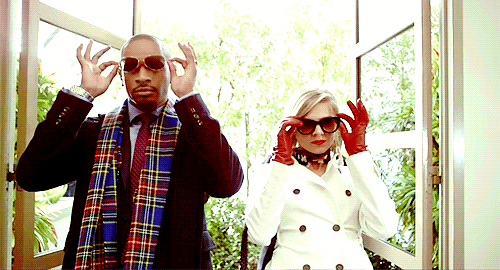 But from the beginning.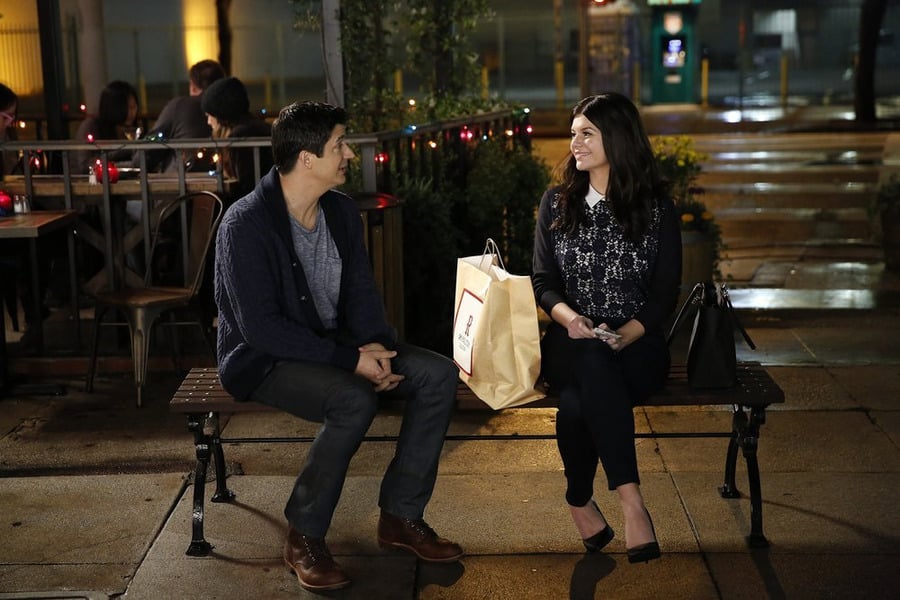 The focus on Annie and Jake's relationship instead of the ensemble means this could be like seeing a cool couple like Brad and Jane — who had figured everything out about each other by the time we met them in Happy Endings — develop from the near-beginning. There's no shortage of joke fodder in two characters who are trying to solidify their relationship — and fumbling the whole way.
But it's different from Happy Endings in one big way.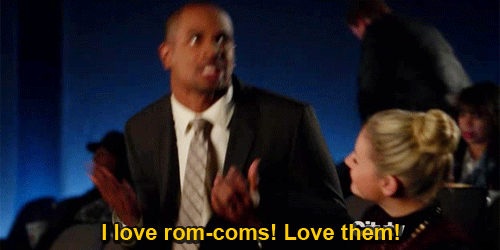 This is a romantic comedy, and it's not just more about a relationship, it's more heartfelt and sentimental. Happy Endings was so good, but it was more of a goofy showcase for its talented performers. In Marry Me, the relationship at the center is being taken seriously, but we know the laughs will be as big as they were on Happy Endings.
So yeah, if you loved Happy Endings, you have to watch Marry Me.