It's Two and a Half Men . . . and Mila Kunis [1]! Ashton Kutcher [2] and his fiancée have been all over the news lately (they're expecting a baby! [3]), and now they're about to be on TV together. The former onscreen couple, who met on the set of That '70s Show, is reuniting for the April 10 episode of Kutcher's sitcom, and even if you're not a regular watcher, you might want to consider tuning in for this guest spot — or at least looking at pictures of it! Check out the photos, and find out who she'll be playing.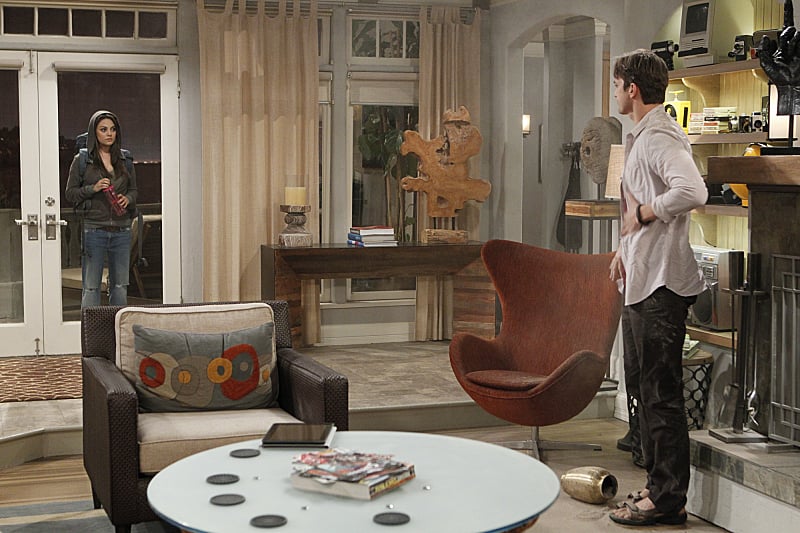 Kunis plays Vivian on Two and a Half Men.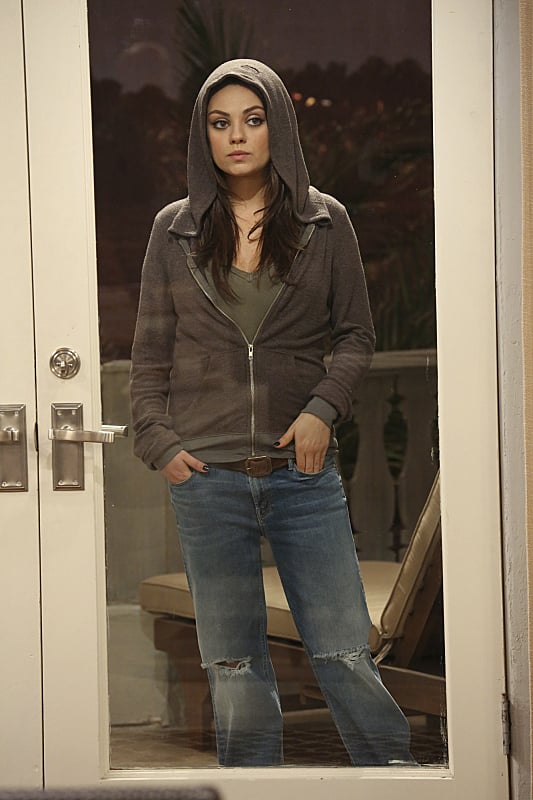 Walden (Kutcher) convinces himself Vivian is "the one."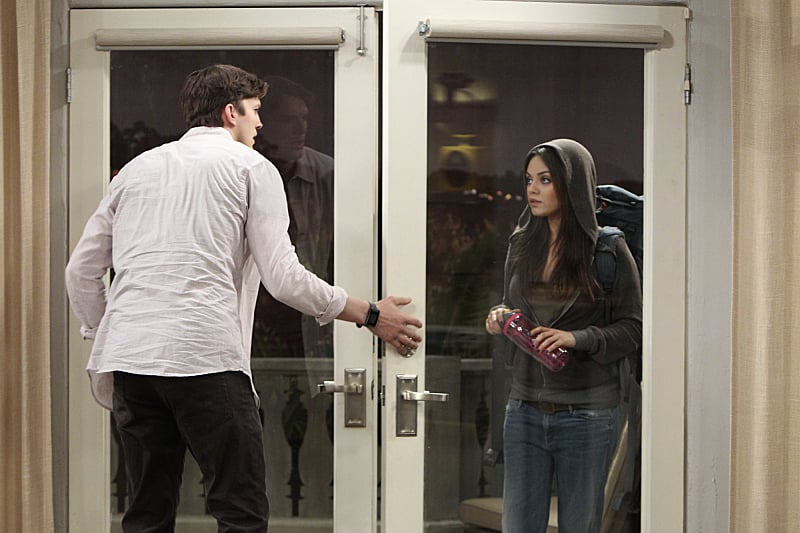 The episode is classily titled, "Daddy's Got a Healthy Flavor Stick."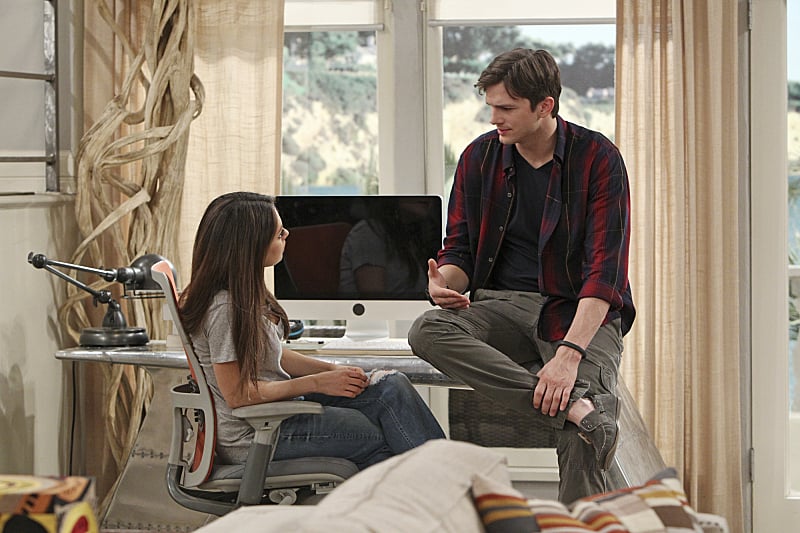 It's kind of wonderful to see them reunited on camera.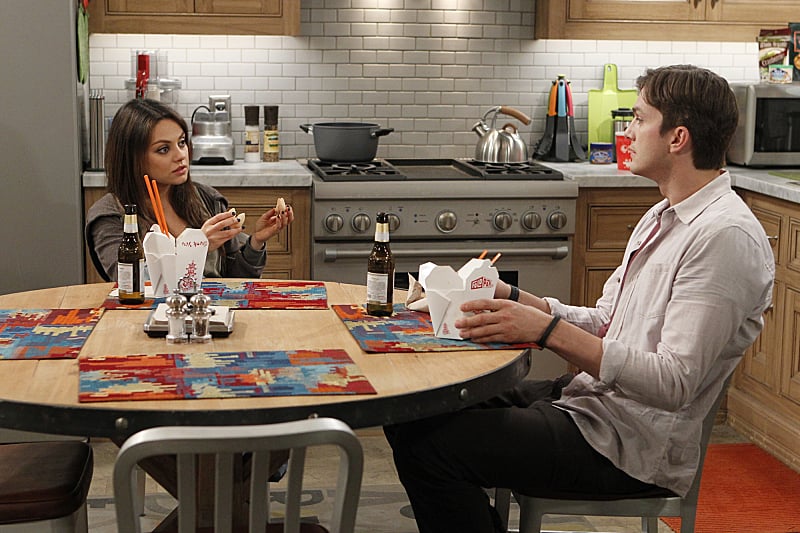 Vivian and Walden have a chat over takeout.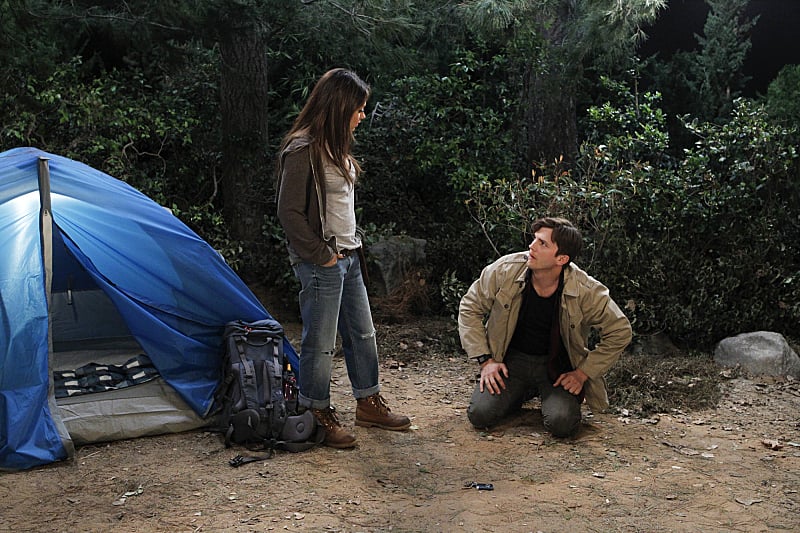 The couple goes camping.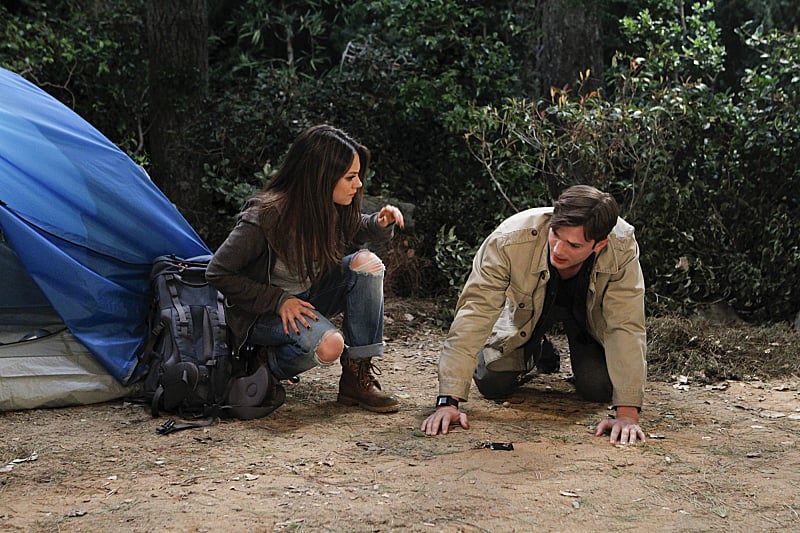 Jackie in the dirt? Now this is something we never would have seen on That '70s Show.
They might fight, but I bet it's a supercute fight.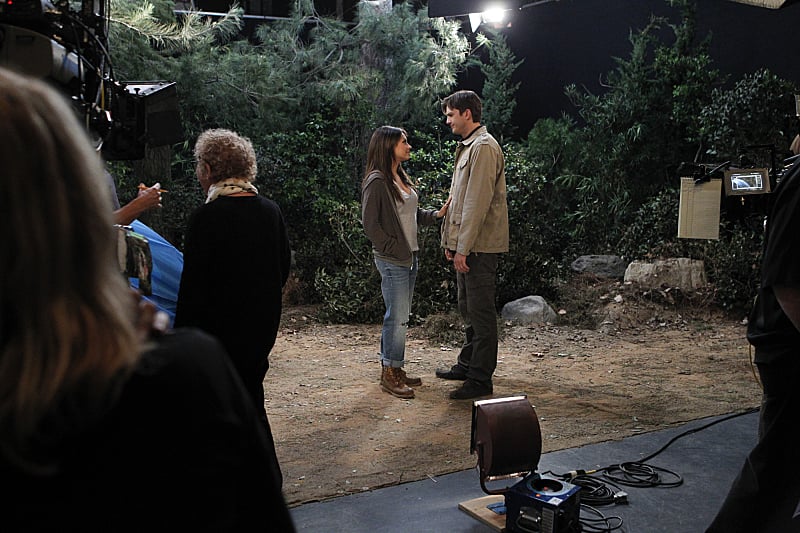 Kunis and Kutcher on the set of Two and a Half Men.
The stars as they prepare for a scene.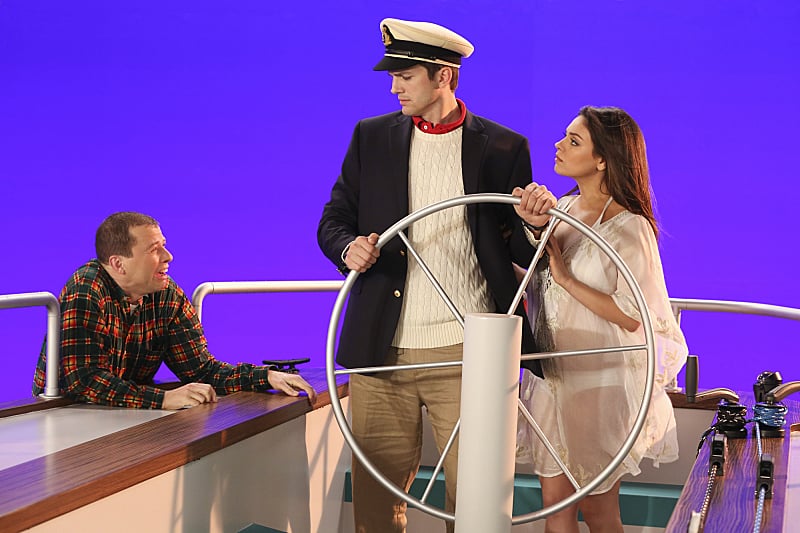 Jon Cryer is here, too. Who else has a hankering to see some of the cutest Jackie and Kelso moments [4]?