It seems like it's been years since the last episode of The Mindy Project [1], but maybe that's because the show left on such a huge cliffhanger. After a season-and-a-half of bantering, Danny grabbed Mindy for a shocking kiss in the back of an airplane. The cast recently spilled on what's next [2] for the co-workers, and these brand-new pictures provide even more insight about what's to come. The show returns tonight for a special two-part episode, so until then, feast your eyes on these juicy pictures!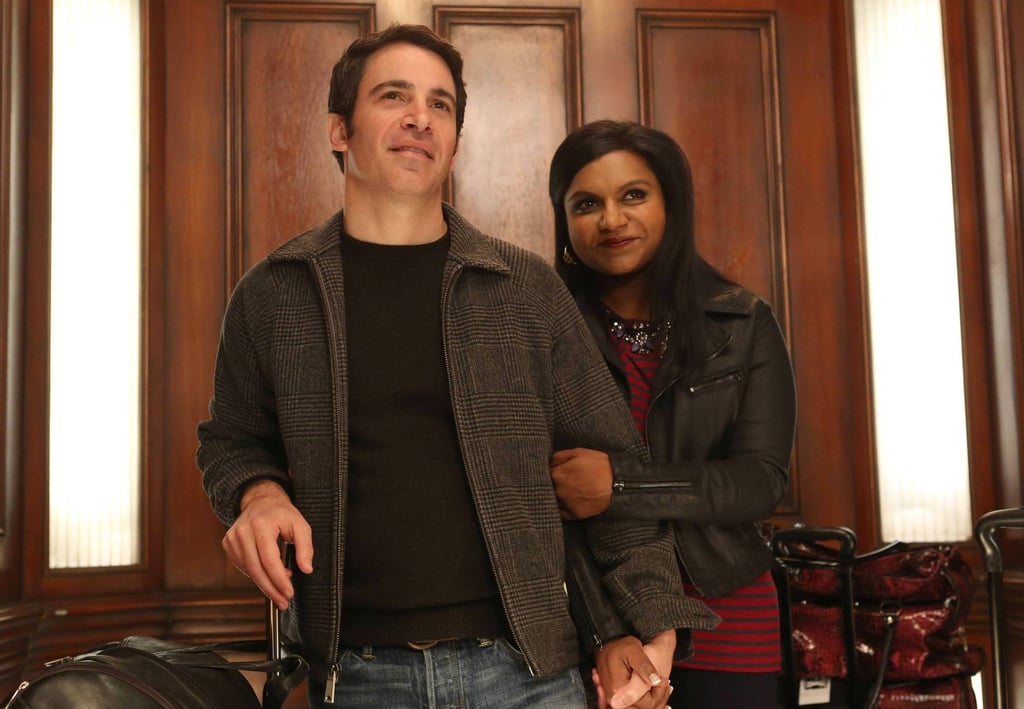 Um, they're holding hands, you guys.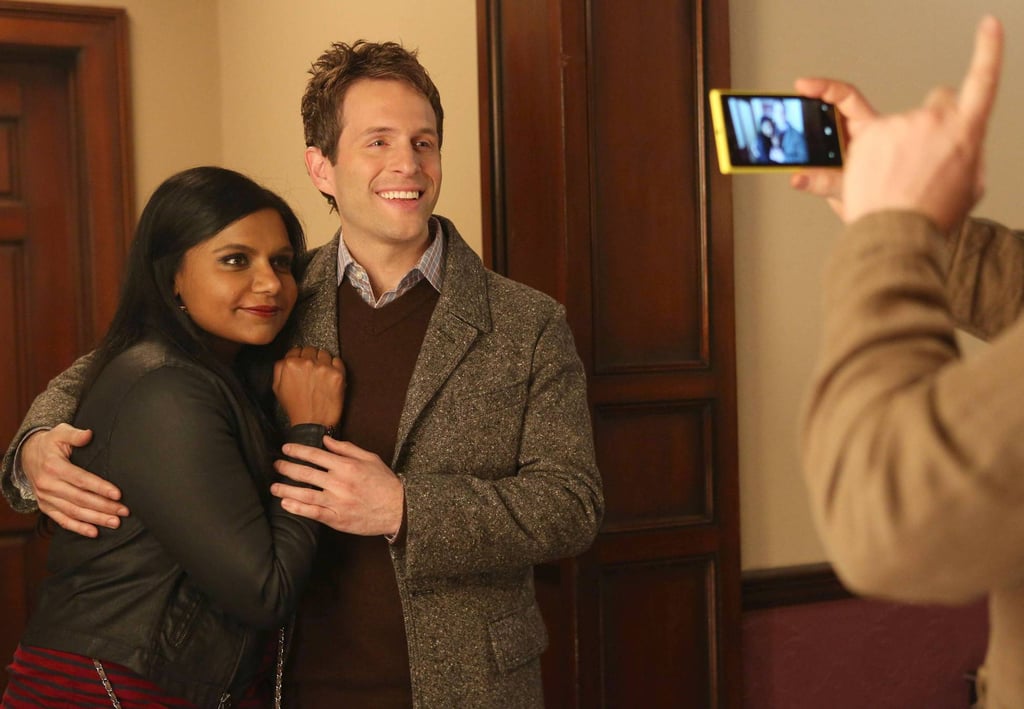 This might be the last time we see Cliff happy.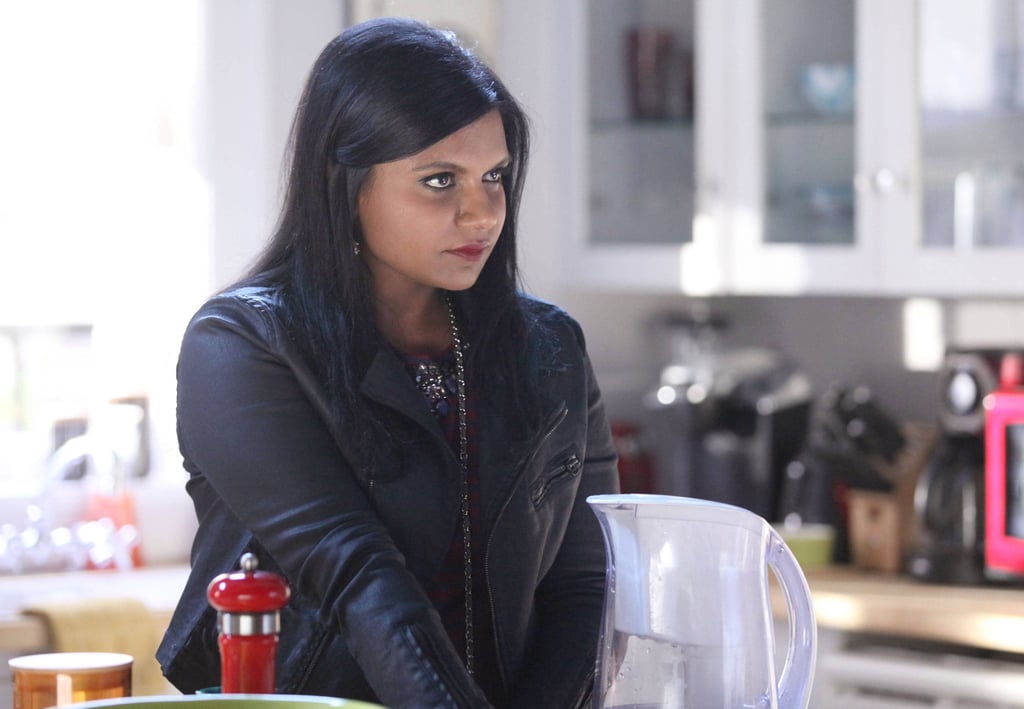 Mindy on The Mindy Project.
Mindy comforts Cliff while he grieves for his grandmother.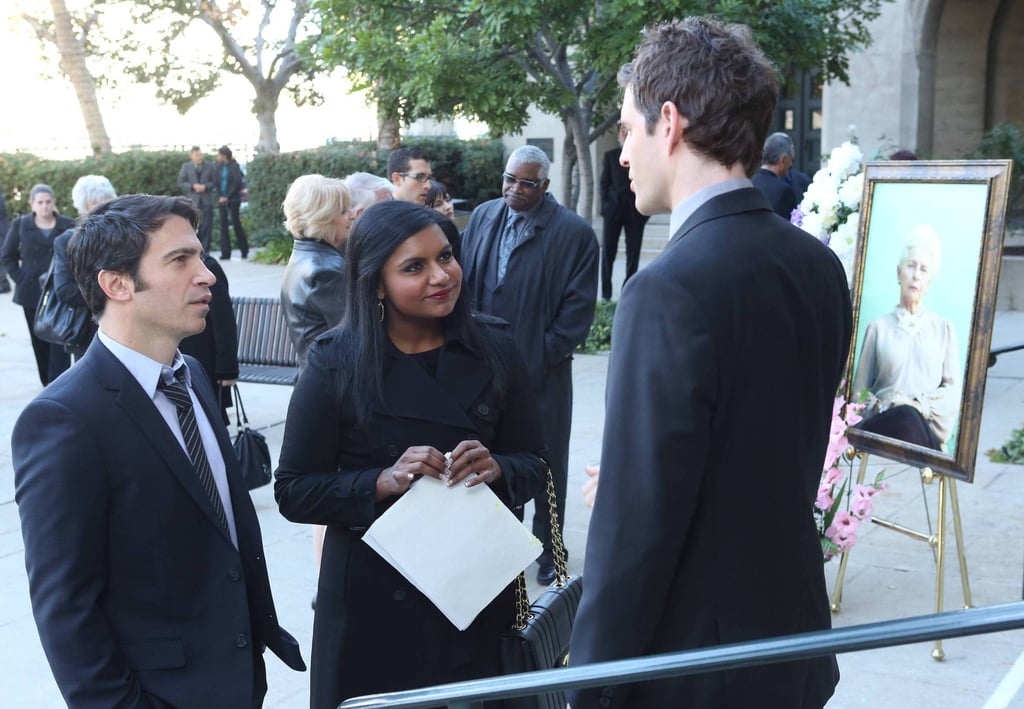 Danny (Chris Messina) and Mindy (Mindy Kaling) attend Cliff's (Glenn Howerton) grandmother's funeral.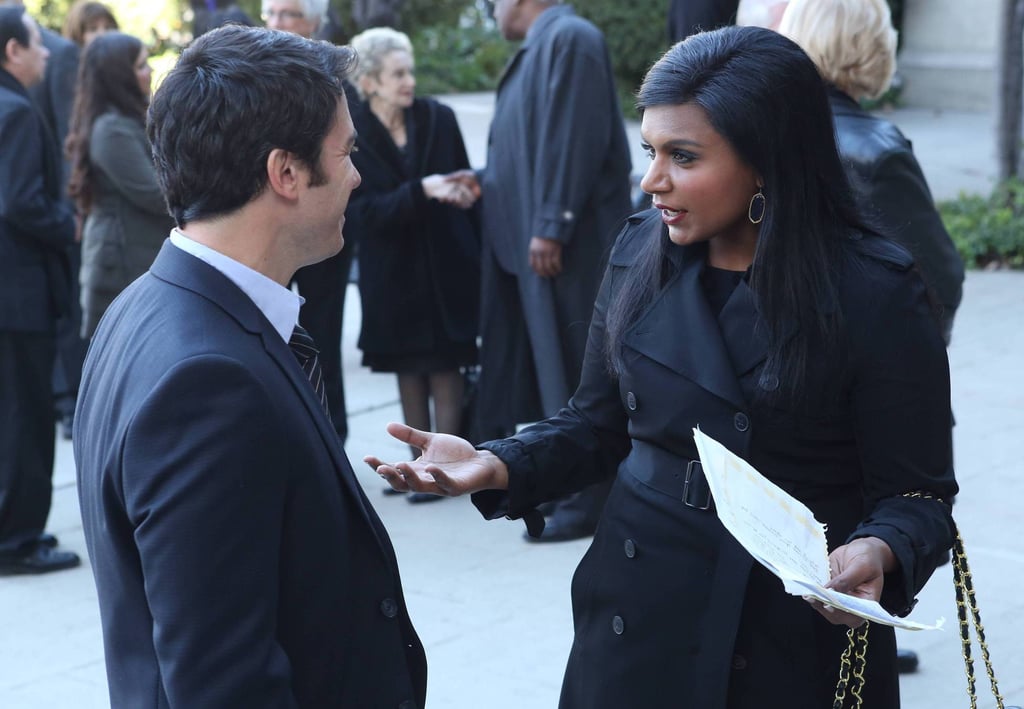 Mindy and Danny in "Kiss Me, You Idiot," the first part of the two-part episode.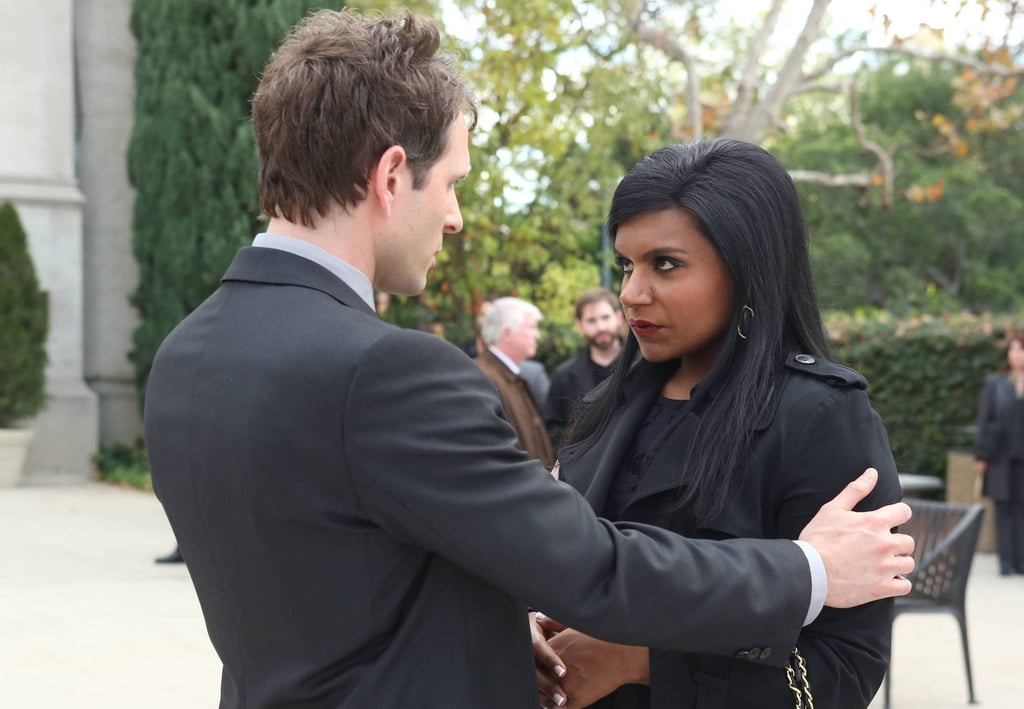 Cliff has a serious moment with Mindy.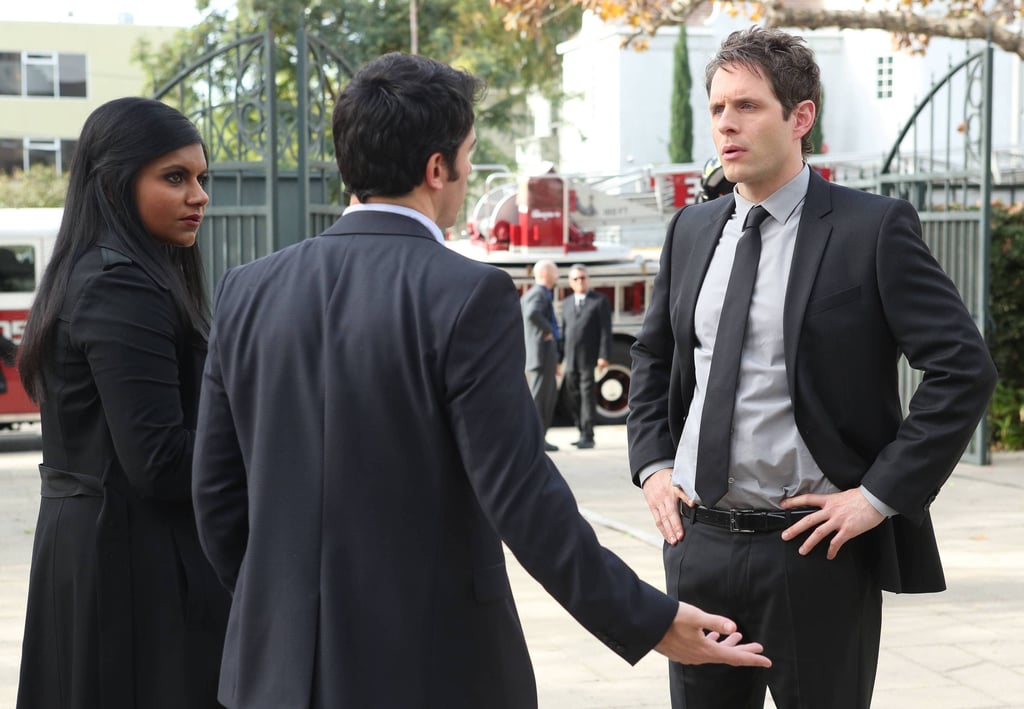 I wonder if this is Mindy and Danny breaking the news of their relationship to Cliff. (Can we call it a relationship? I hope so.)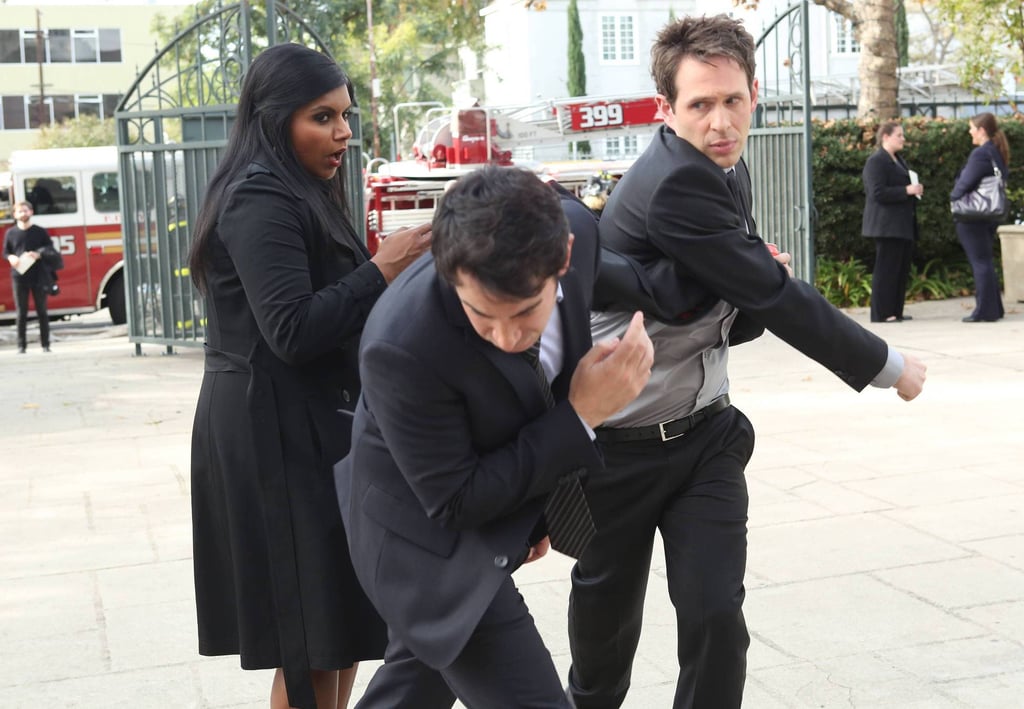 Oh, yes, this looks about right.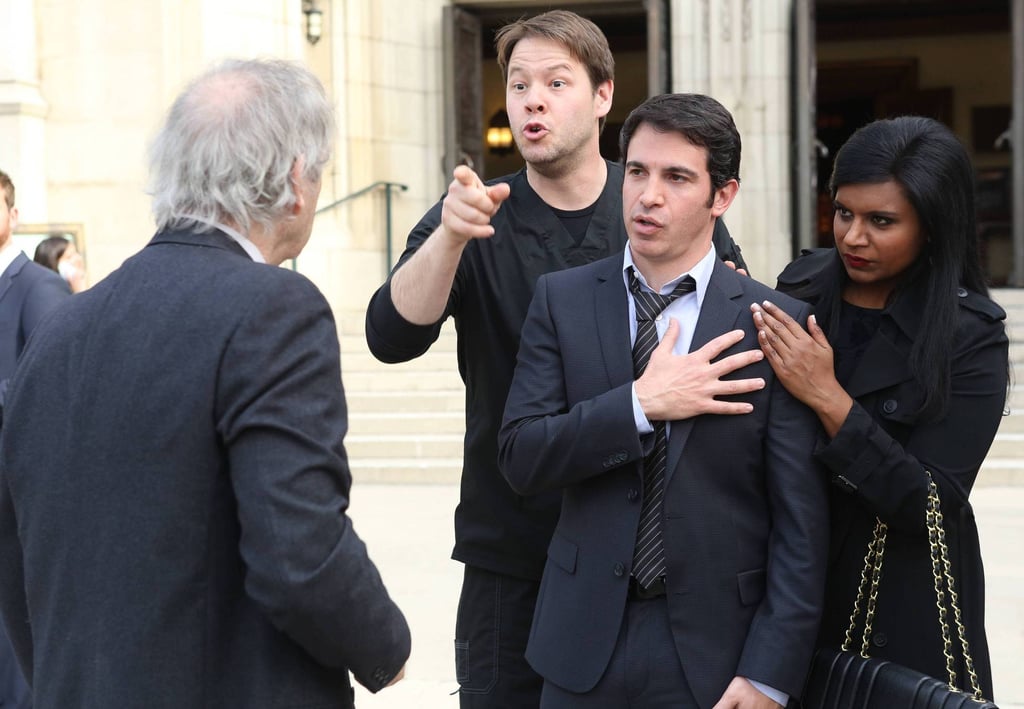 Morgan (Ike Barinholtz) turns up at the funeral.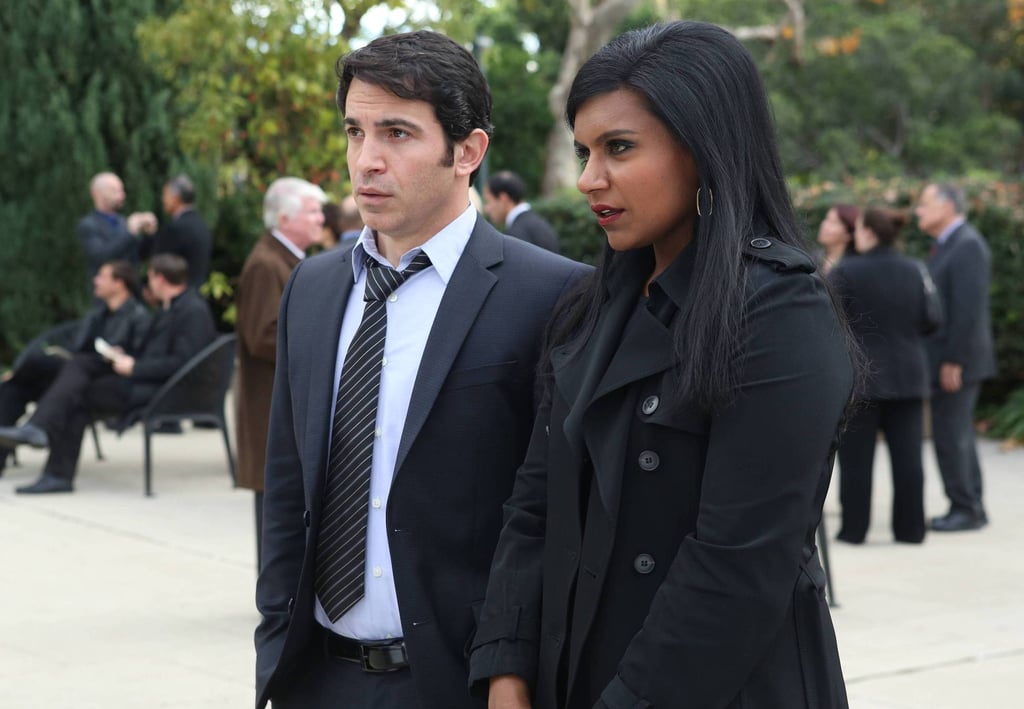 Mindy and Danny on The Mindy Project.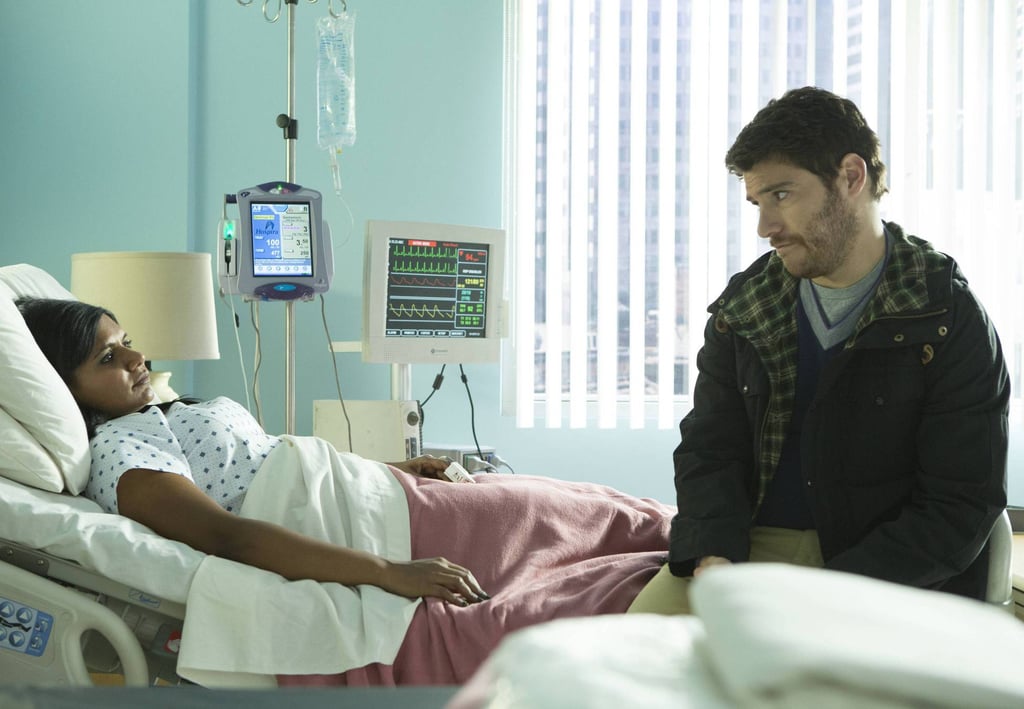 Mindy ends up in the hospital in the second part, "Indian BBW," of the two-part episode.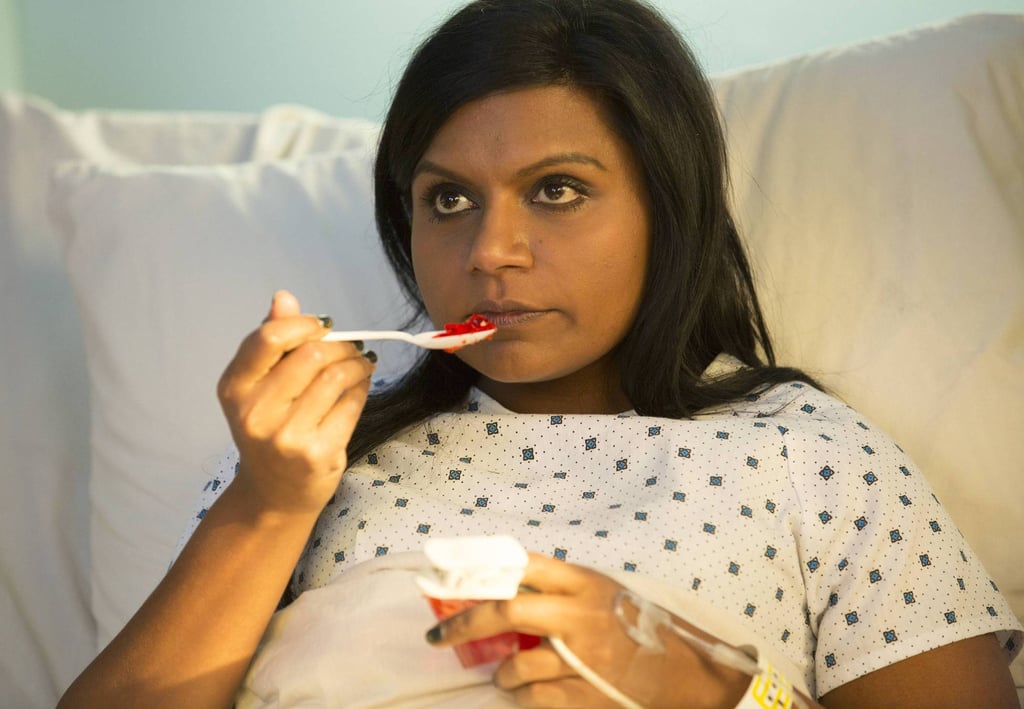 At least there's Jell-O.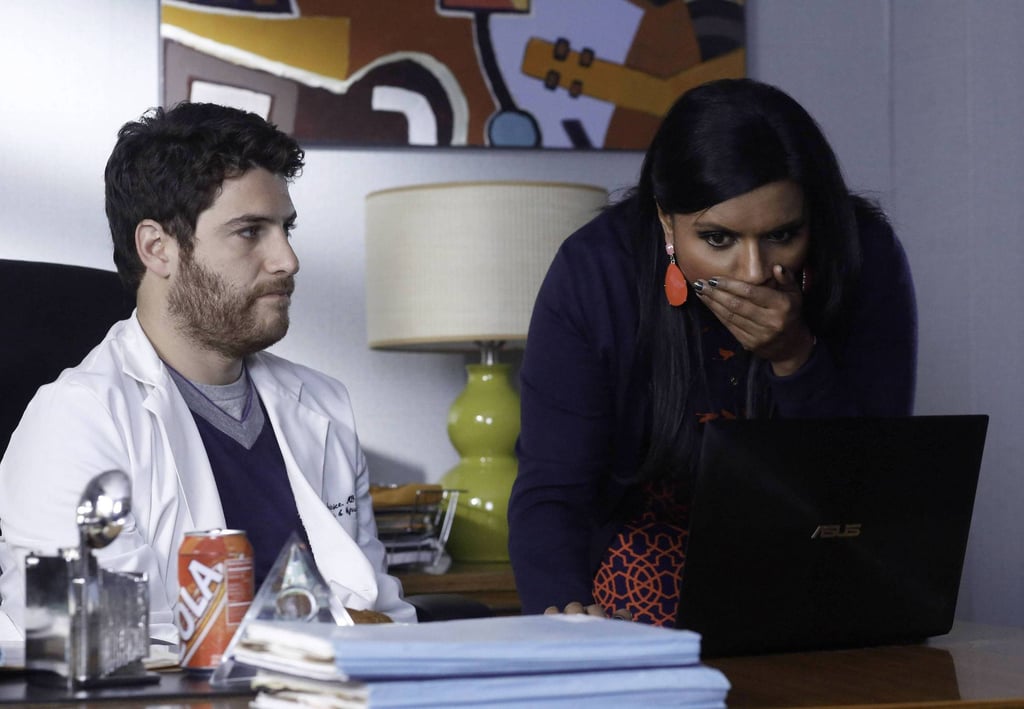 With Peter's (Adam Pally) help, Mindy discovers her old sex tape on the Internet.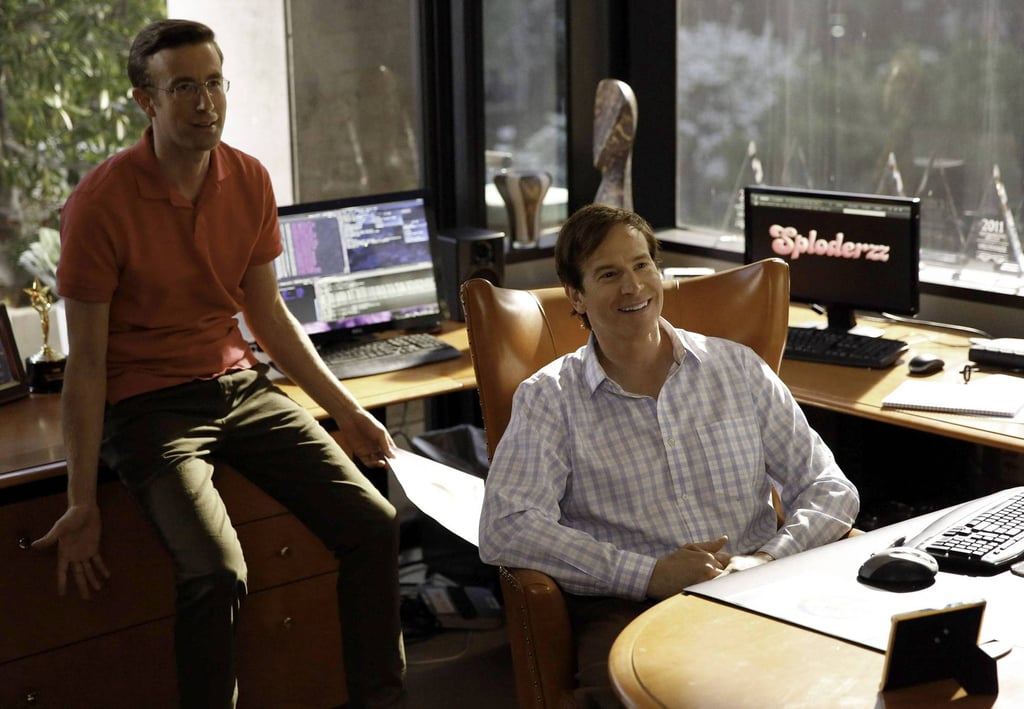 Rob Huebel and Matt Oberg guest-star in the episode as the owners of Sploderzz.com.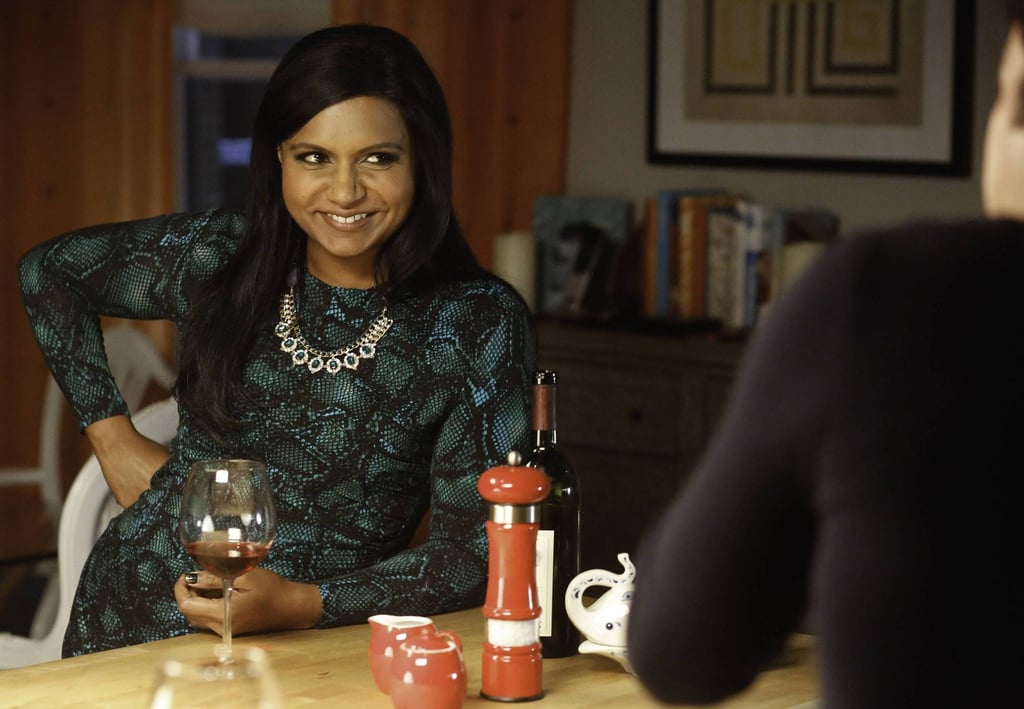 Mindy dares Danny to convince all the girls in his phone book to hook up with him, which doesn't sound like a good sign for their relationship.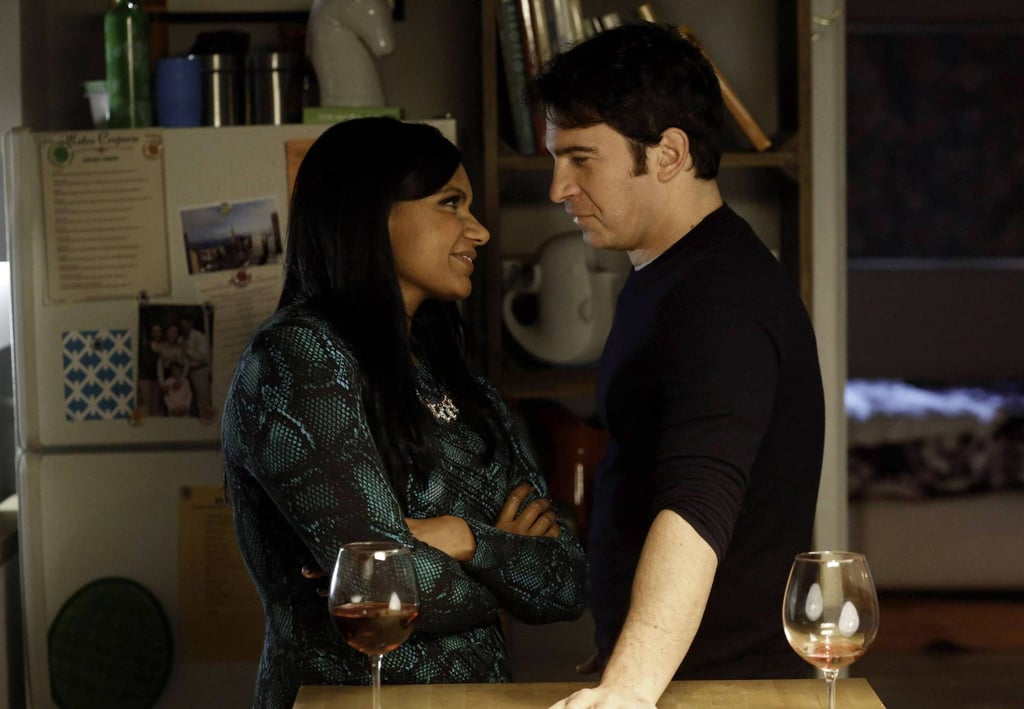 Oh, but this moment is good.