It's the event of the TV season! Mitchell and Cameron are finally having their wedding [1] in part two of the Modern Family season finale this week, and we have all the beautiful and moving pictures of the ceremony and reception. Last week, we got to see the first part of the wedding, in which everything that can go wrong basically does, and this week we'll finally get to see the actual ceremony and reception. Get a peek at Mitch and Cam's wedding album, and predict how much you'll tear up.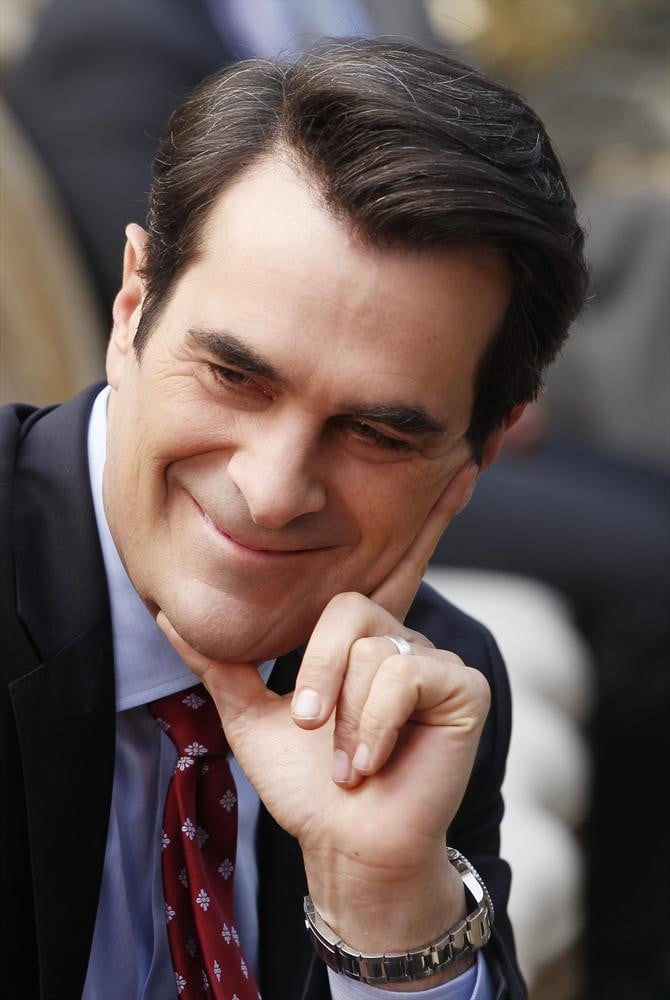 Phil (Ty Burrell) on Modern Family.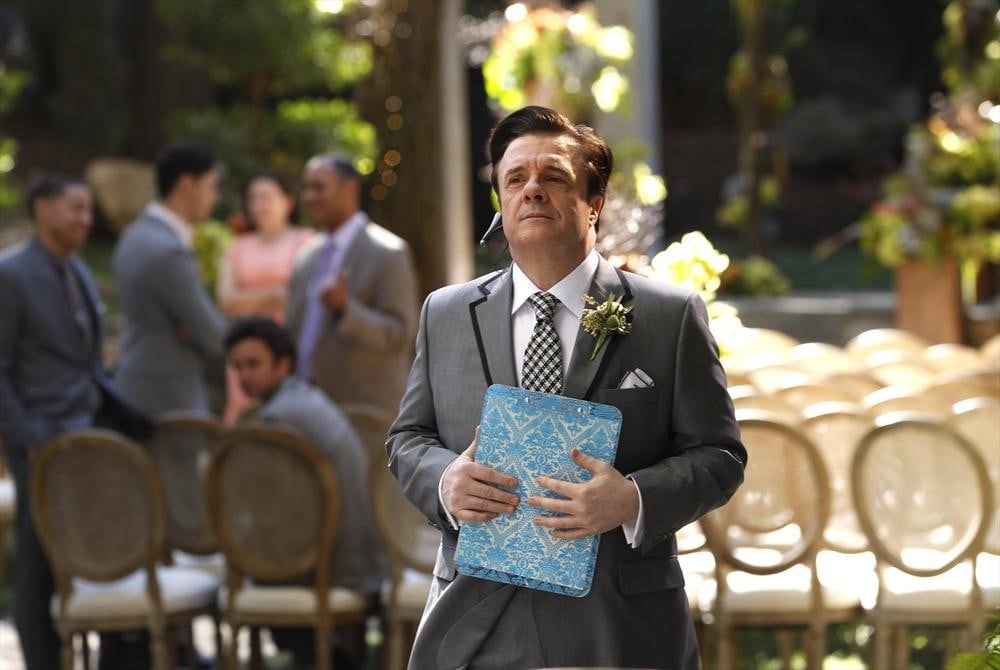 Pepper (Nathan Lane) on Modern Family.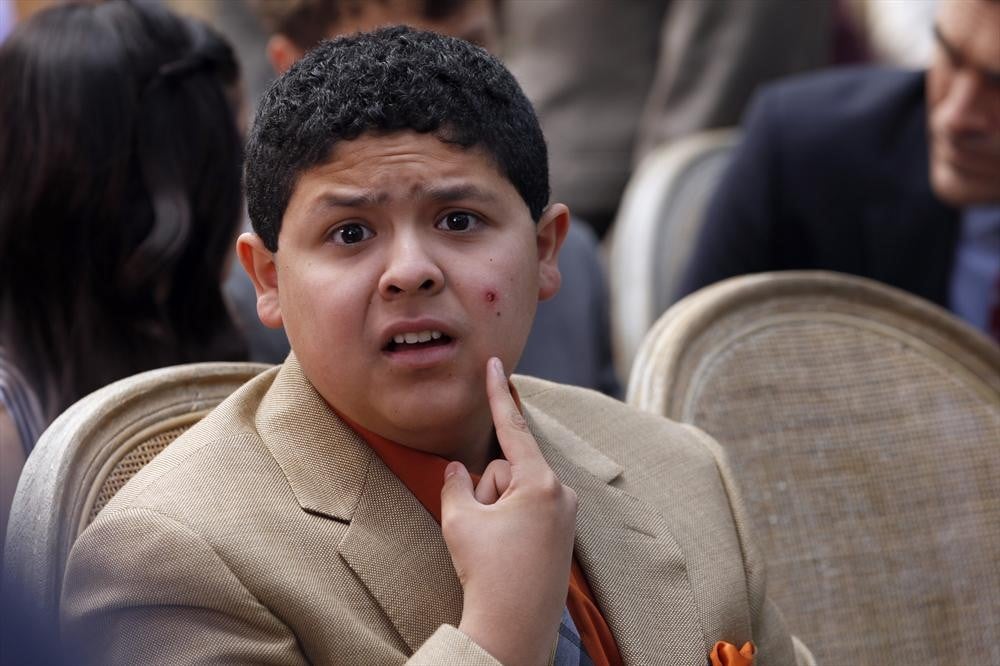 Manny (Rico Rodriguez) is having a bad skin day.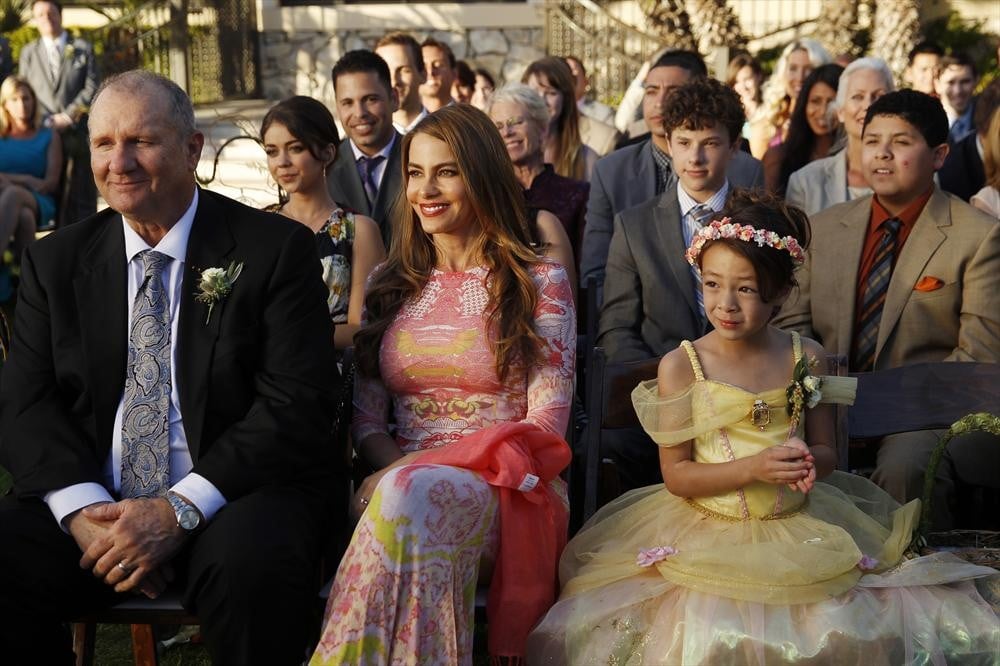 Jay (Ed O'Neill), Gloria (Sofia Vergara), and Lily (Aubrey Anderson-Emmons) on Modern Family.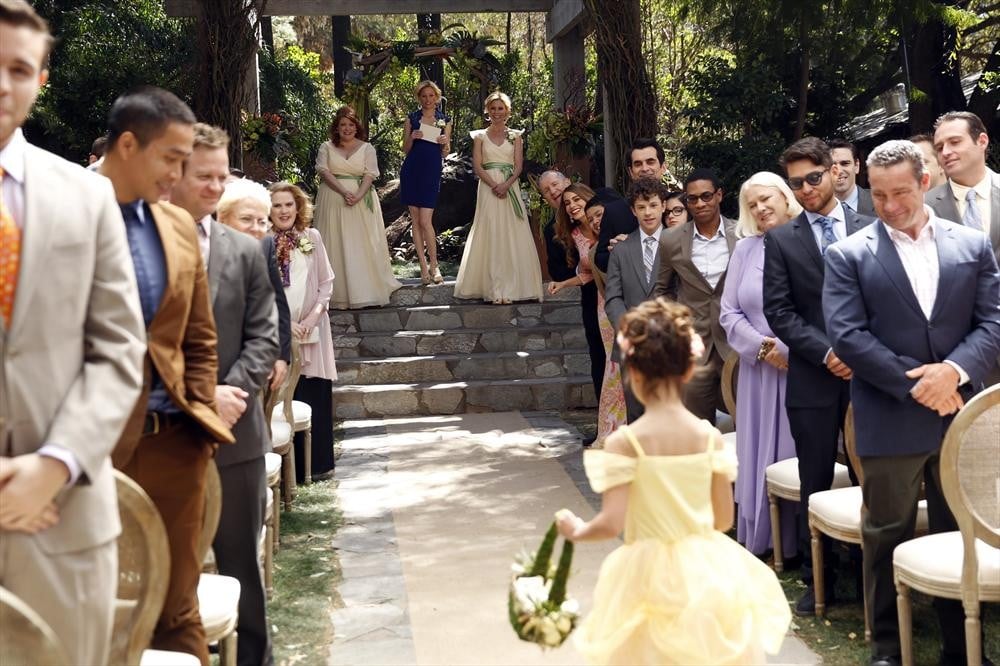 Aww, Lily makes an adorable flower girl.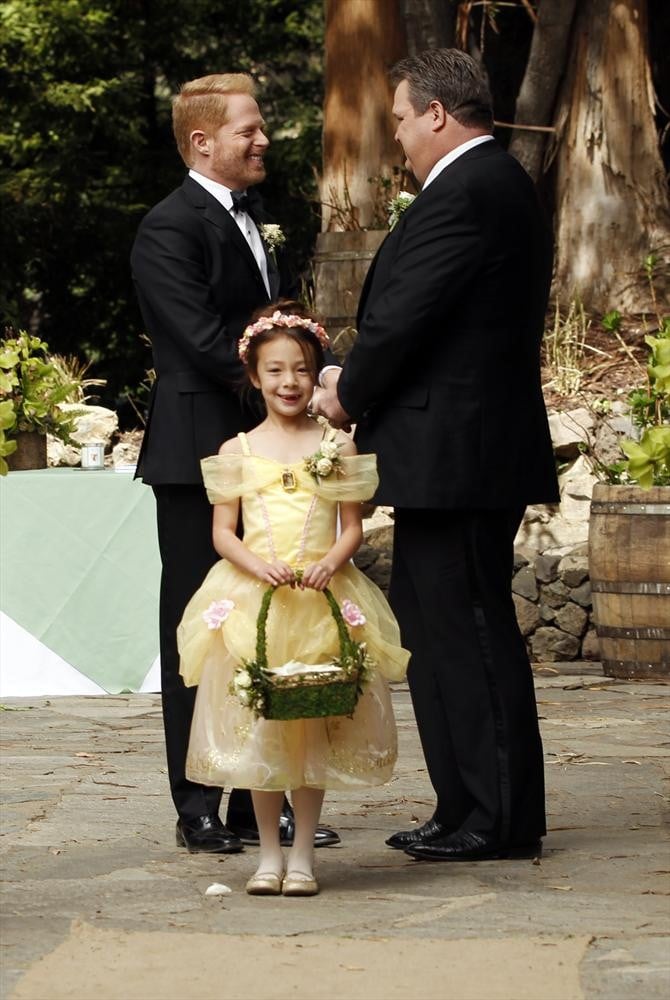 Mitch (Jesse Tyler Ferguson) and Cam (Eric Stonestreet) tie the knot.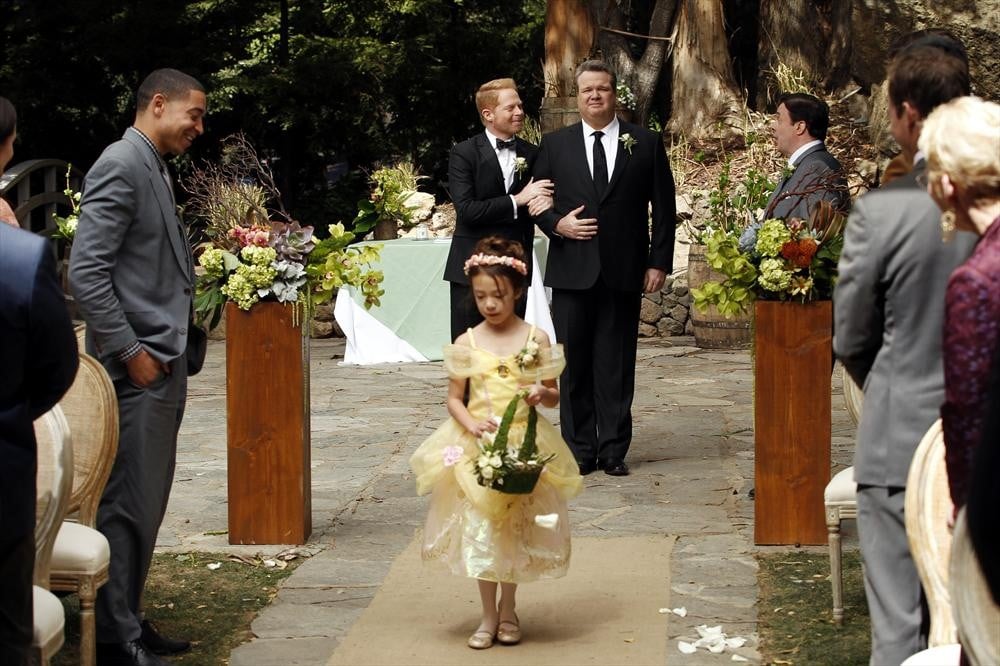 . . . With the help of their little girl.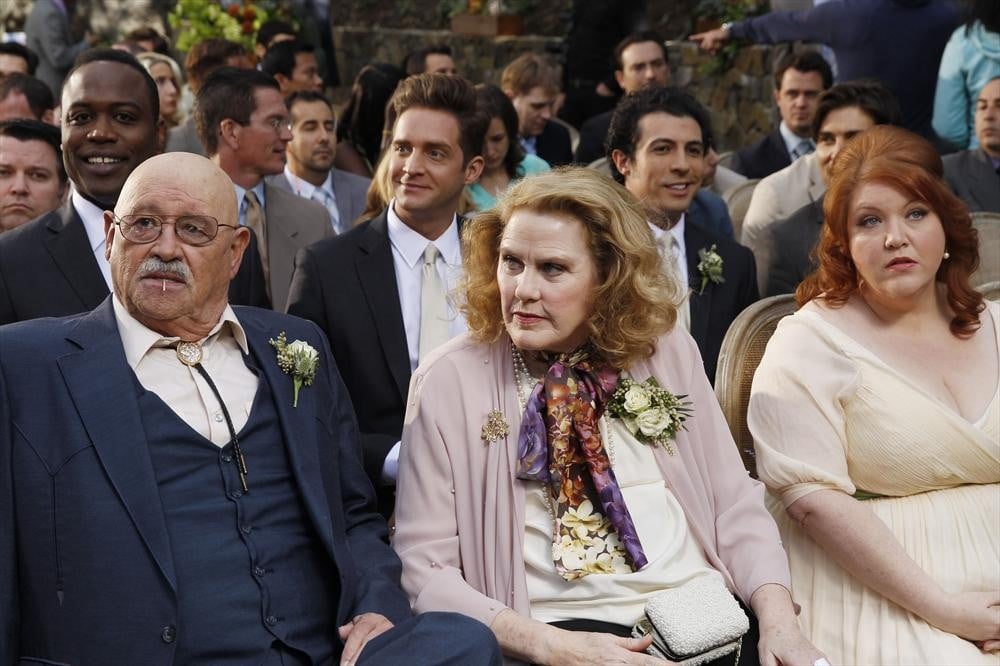 Merle (Barry Corbin), Barb (Celia Weston), and Pam (Dana Powell) sit in the audience.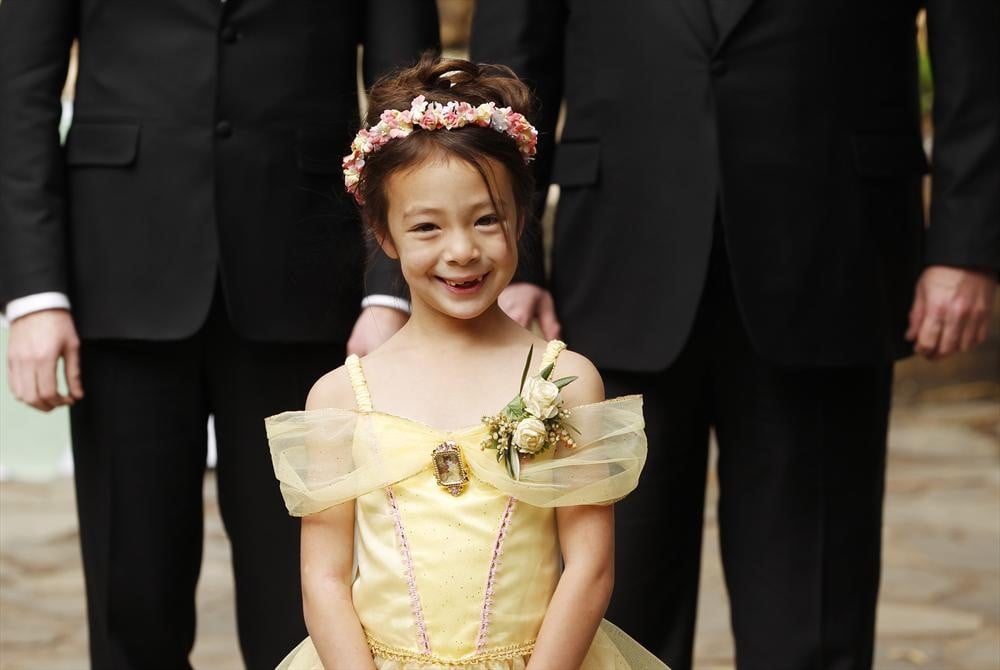 Lily stands with her two daddies.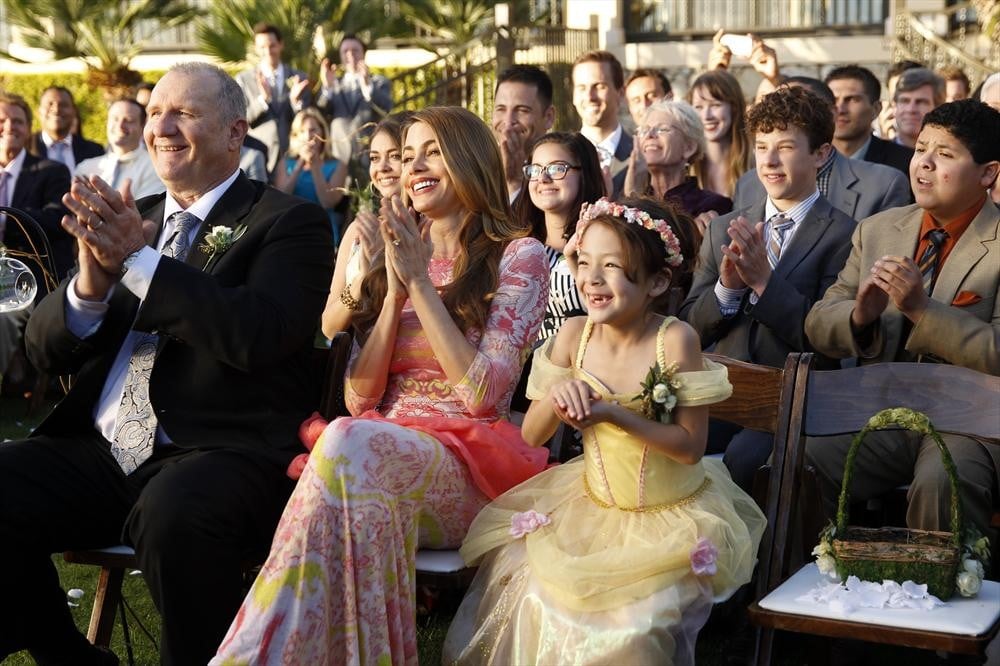 Everyone in the audience claps.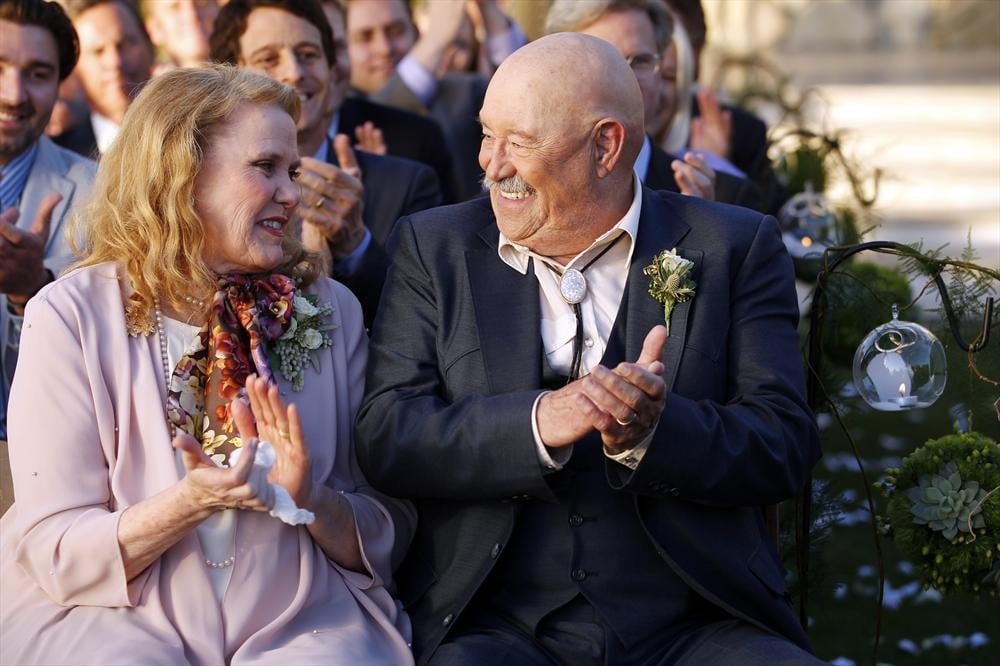 Barb and Merle in the audience.
Cam and Mitch walk their cute girl down the aisle.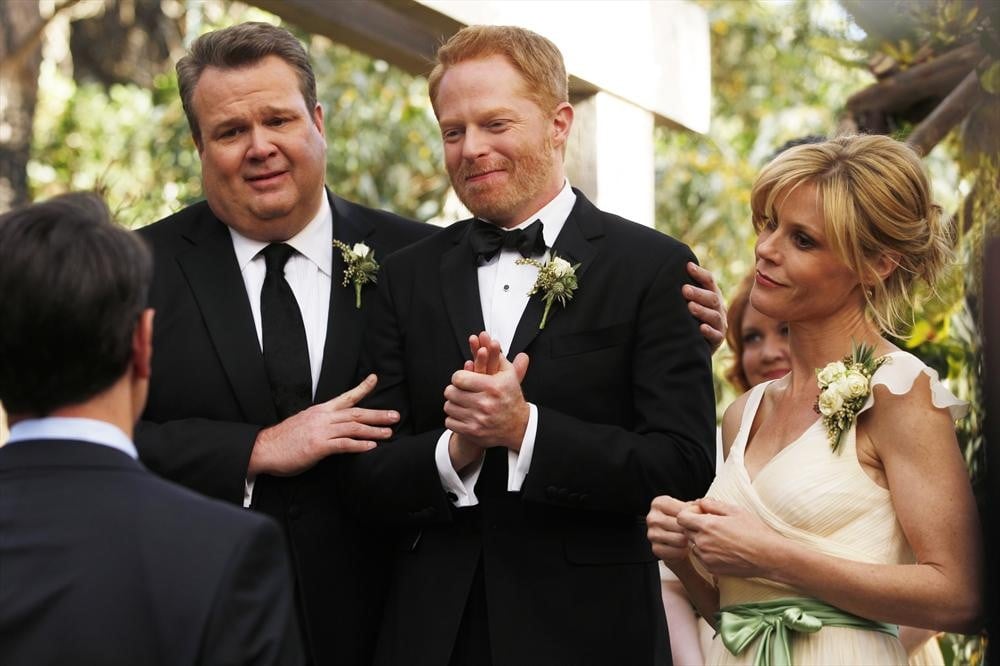 Claire (Julie Bowen) joins in on the fun.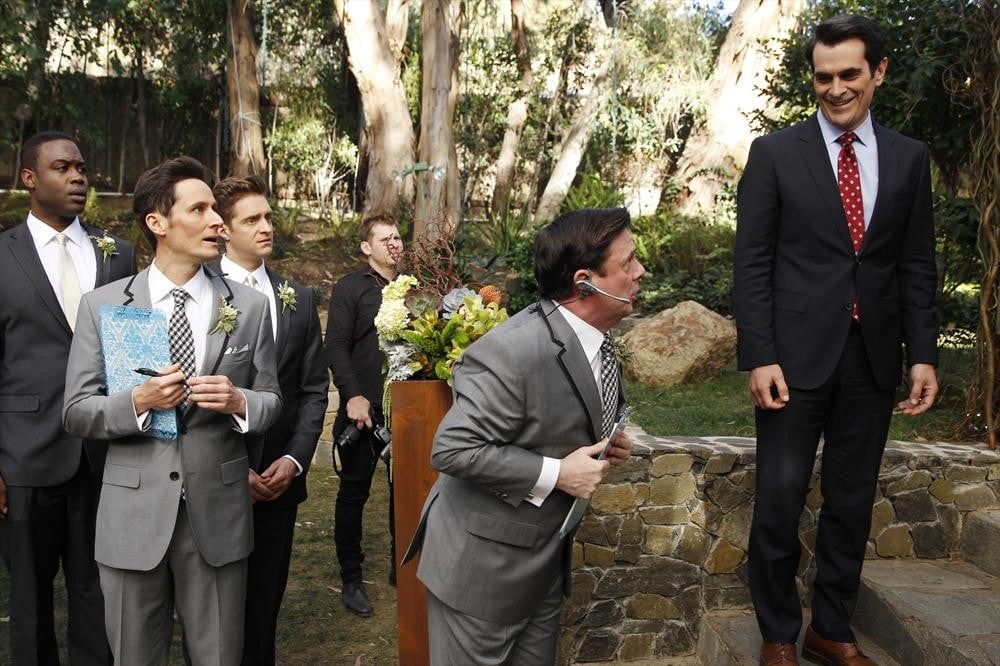 Pepper has an issue with Phil.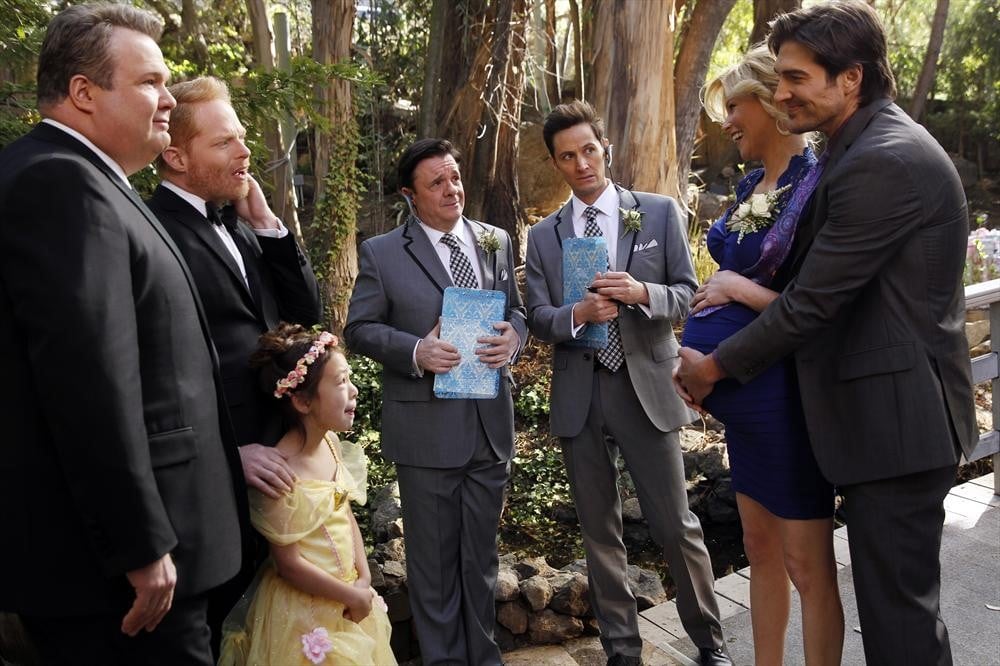 Elizabeth Banks and Michael Rupnow guest-star on Modern Family.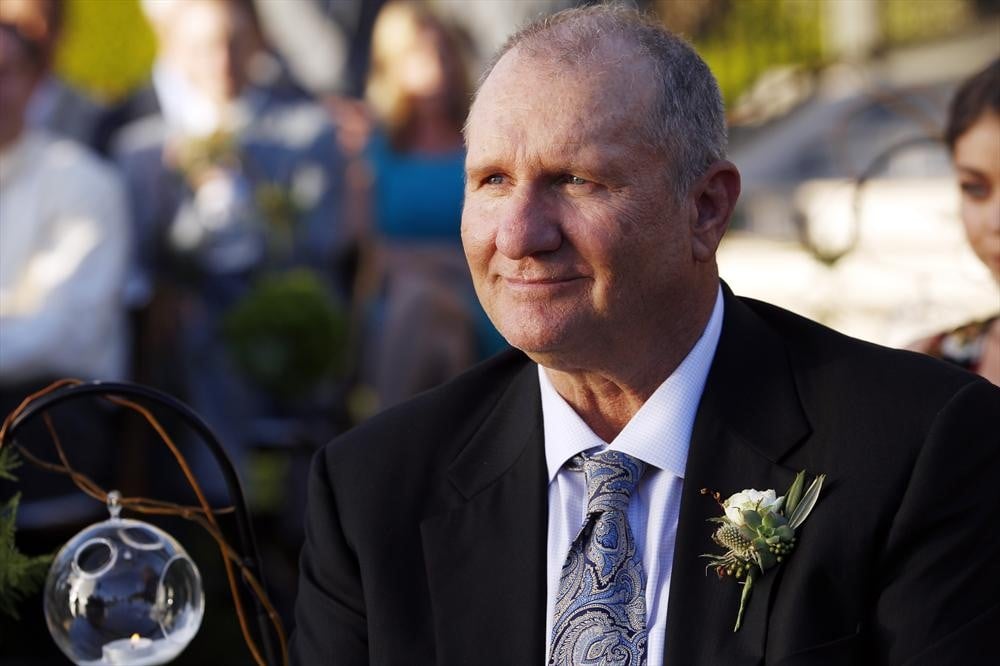 Jay looks on during the wedding [2].
Ronaldo (Christian Barillas) and Pepper stay watchful.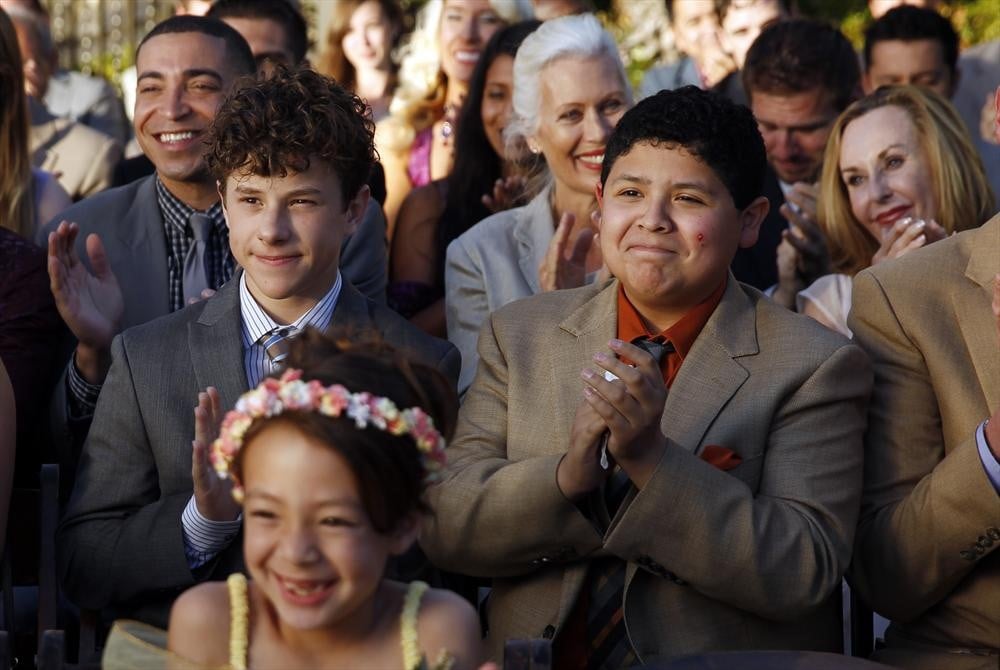 Luke (Nolan Gould) and Manny (Rico Rodriguez) have really grown up.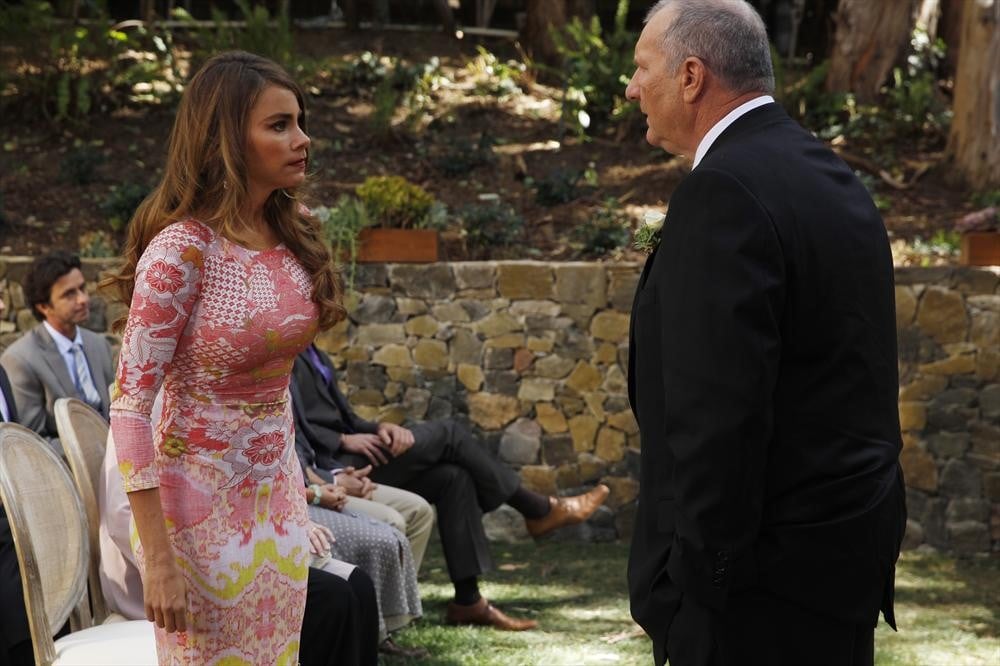 Gloria and Jay might be having a fight . . .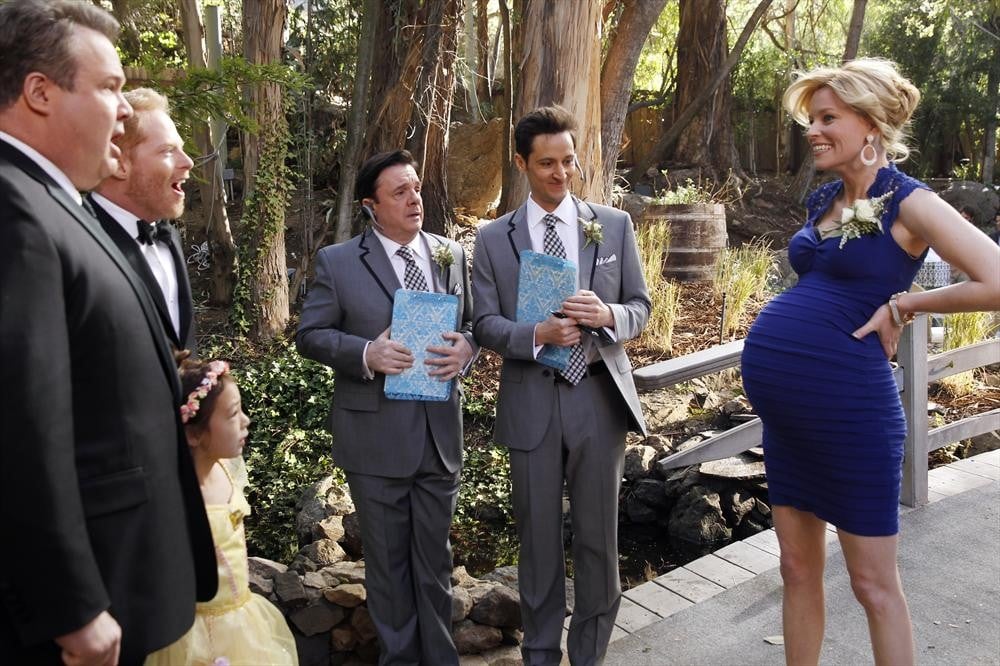 And wow! Sal is really pregnant.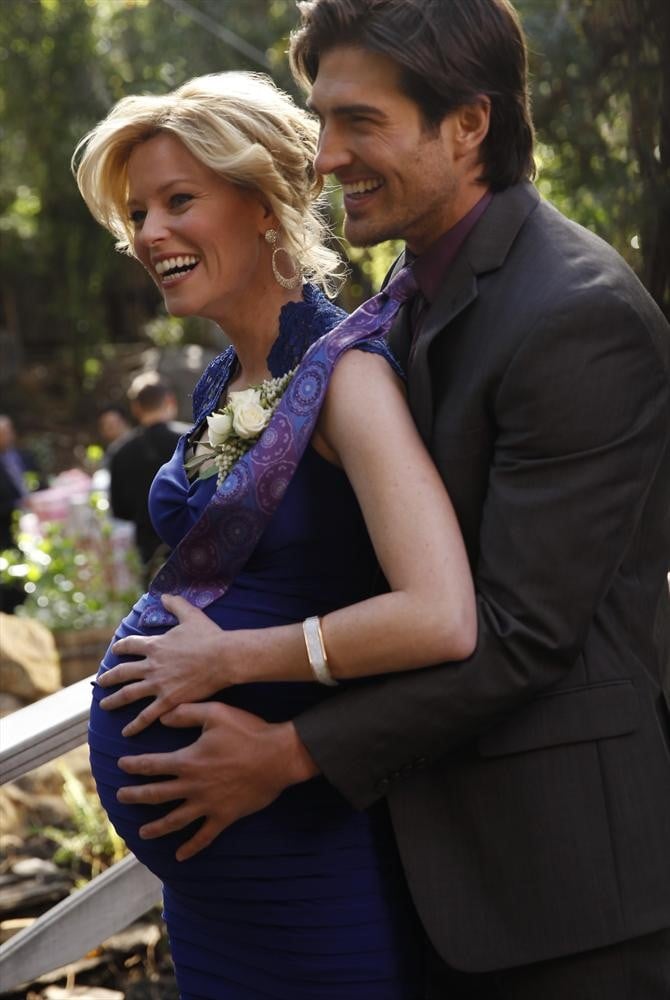 Aw, that's cute.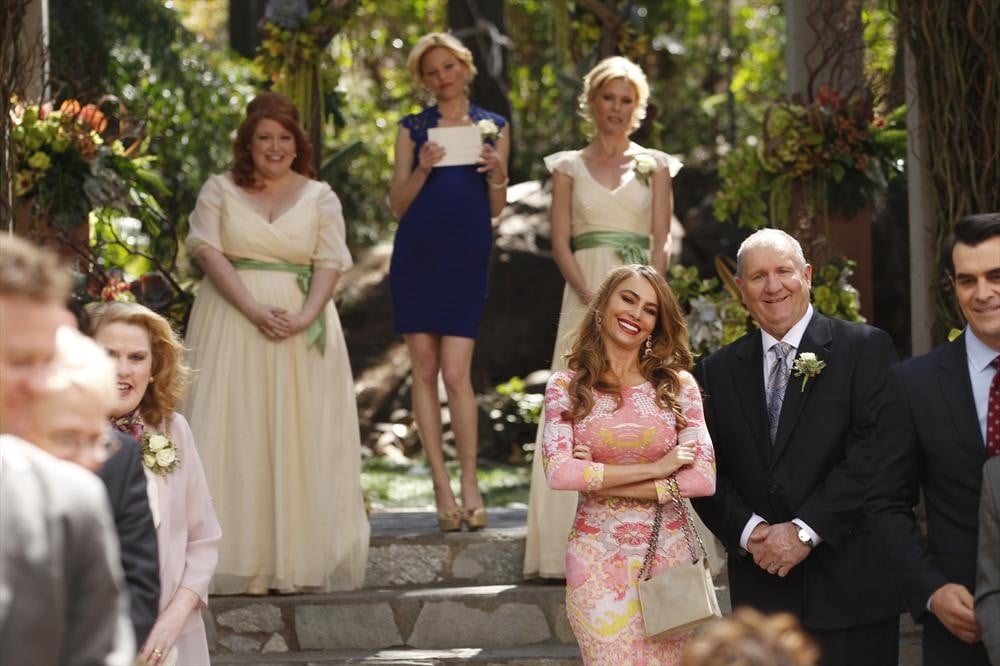 The family looks on.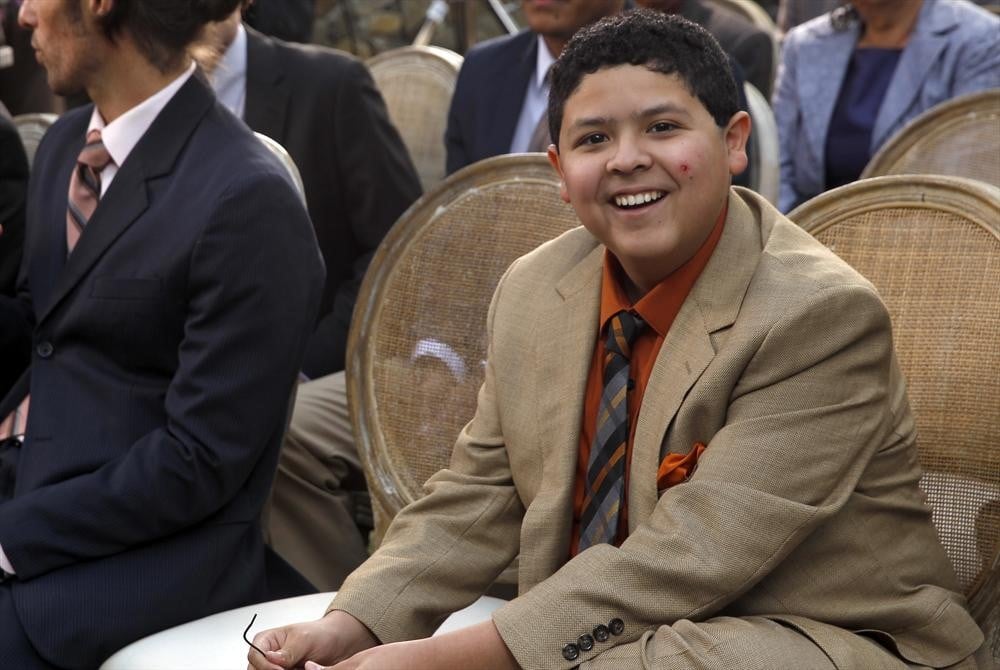 It's really impossible to look away from that blemish.
The happy grooms!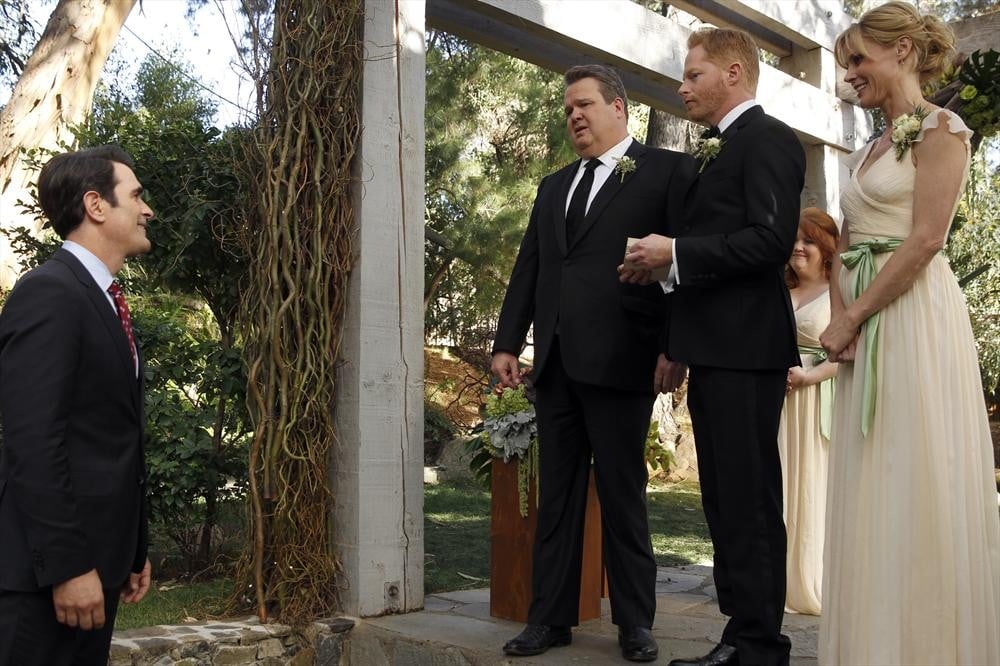 Is Claire wearing a wedding [3] dress?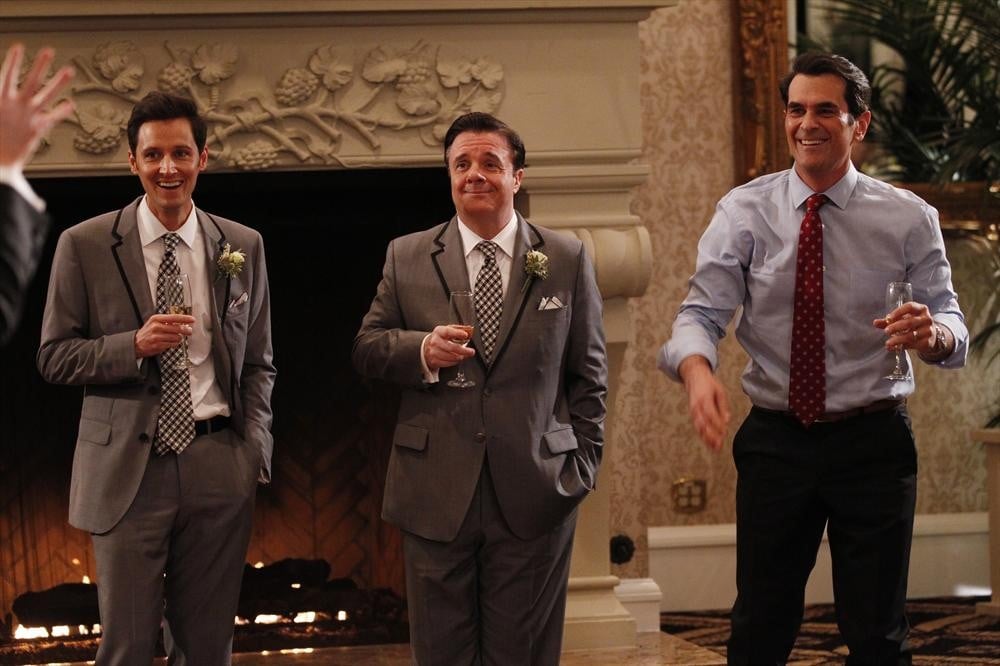 The gentlemen enjoy a drink.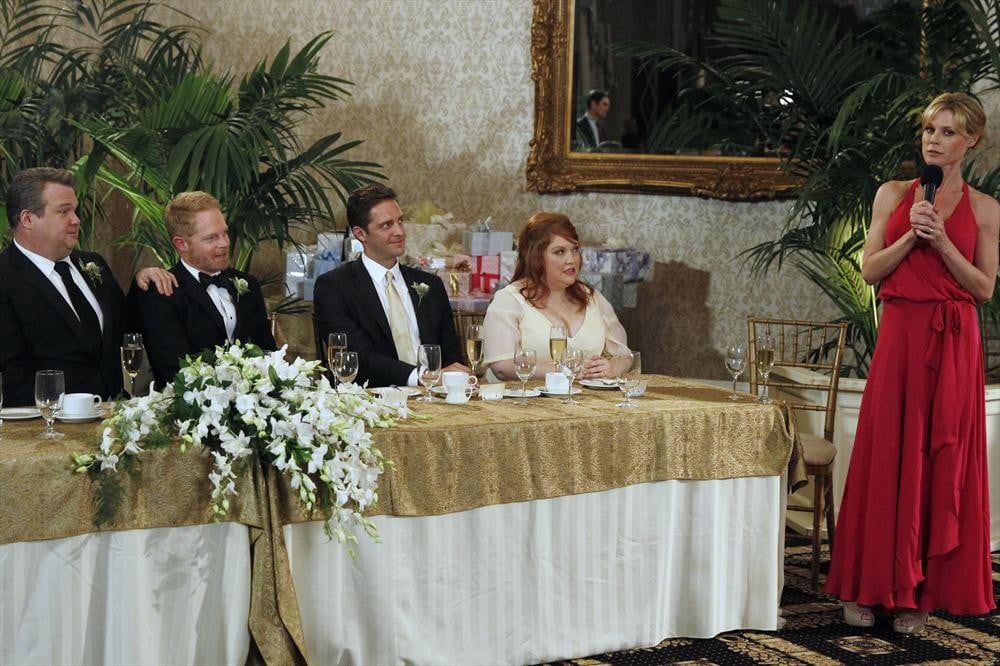 Claire making a speech seems like a bad idea.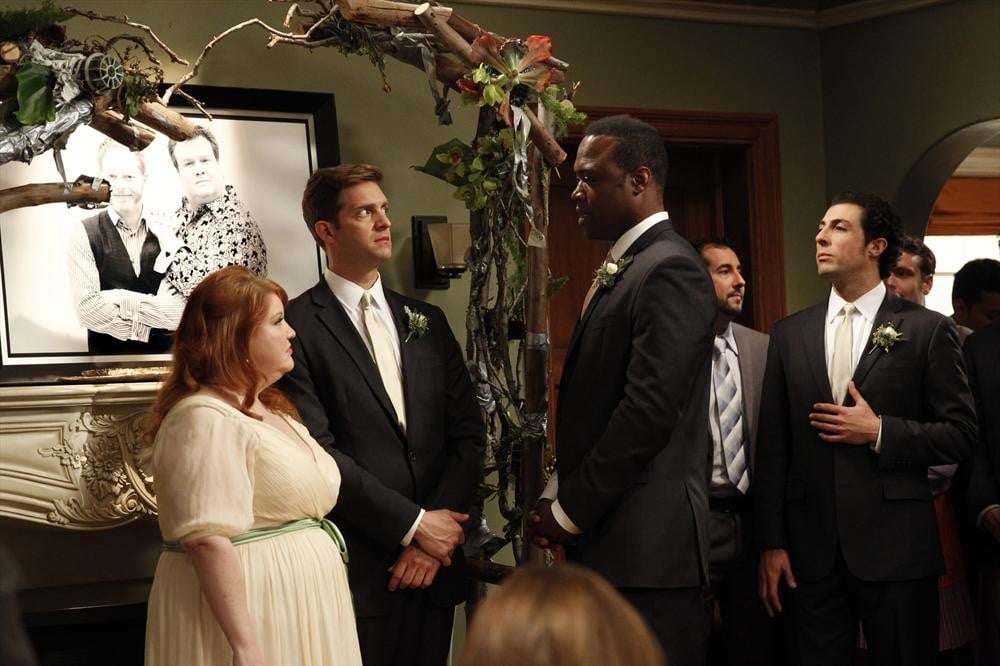 Pam and Steven attend the reception.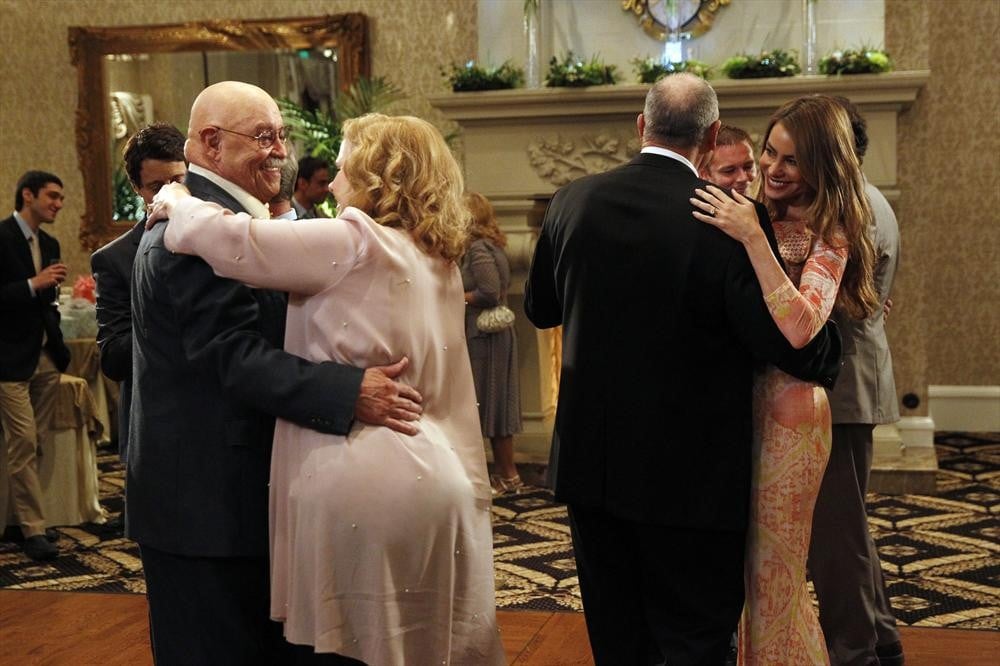 Dancing time!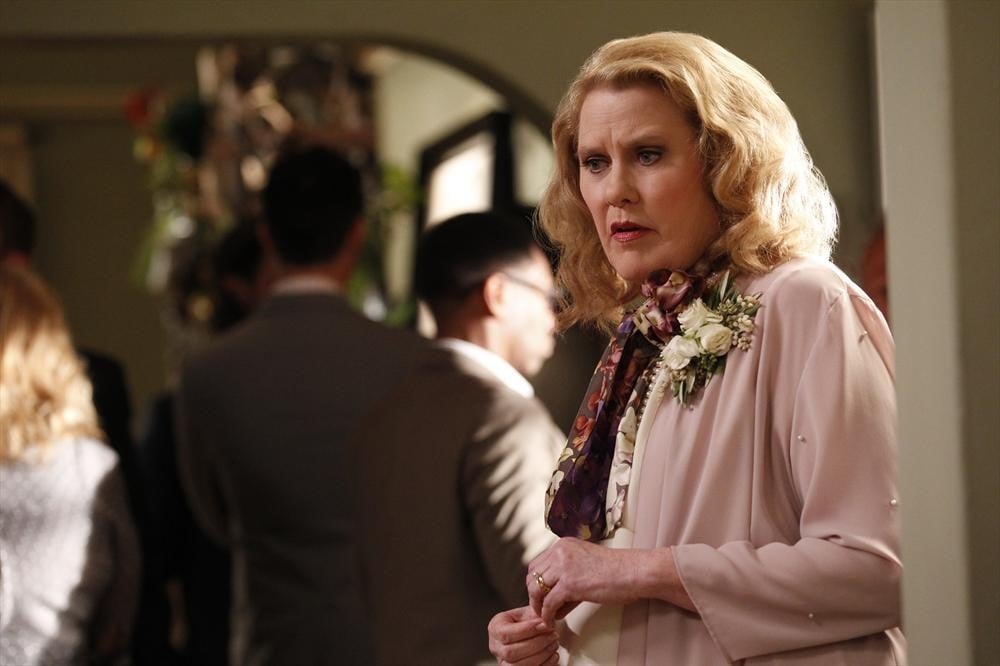 Barb sees something she doesn't like.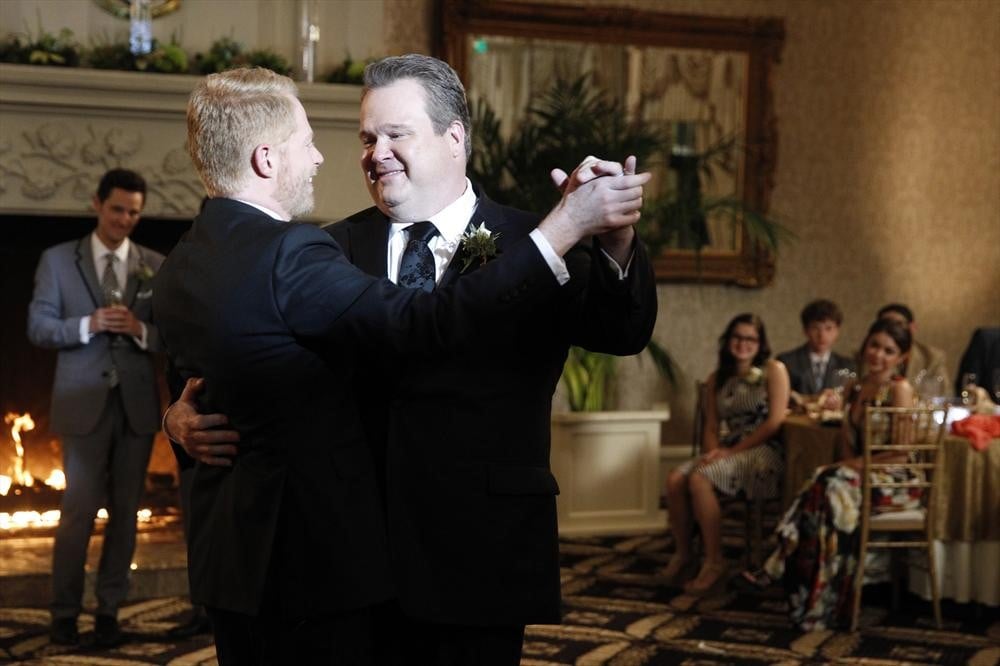 Their first dance!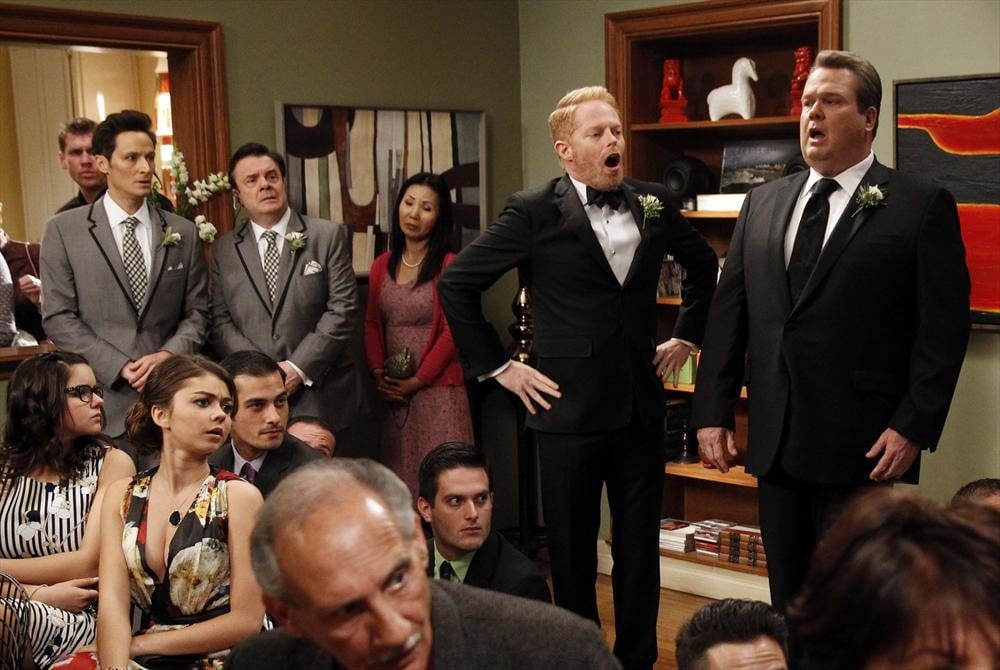 Either something outrageous happens, or there's about to be singing.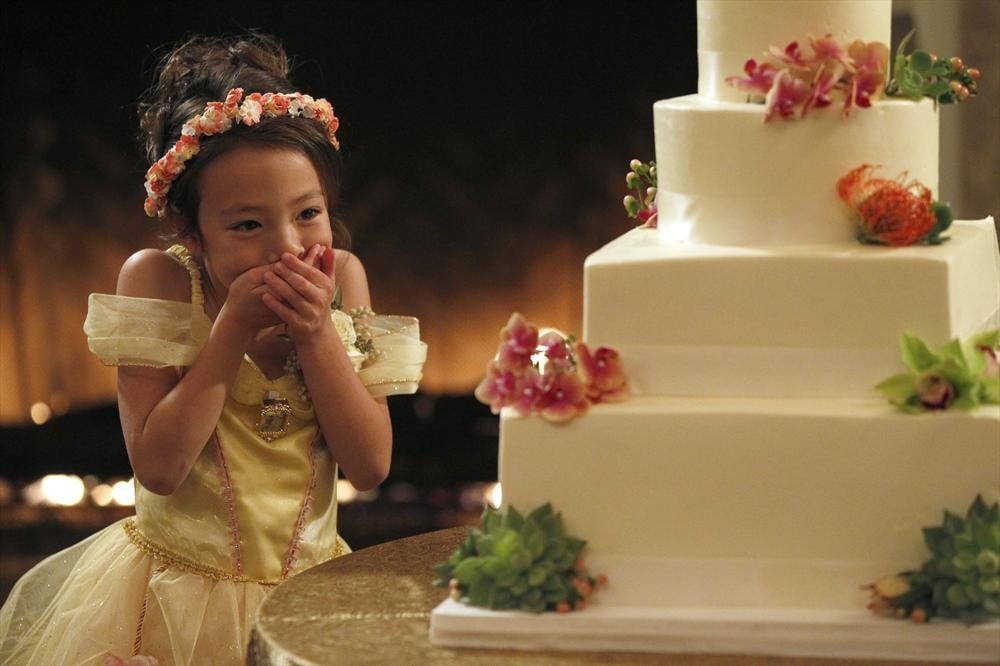 That cake is literally as big as Lily.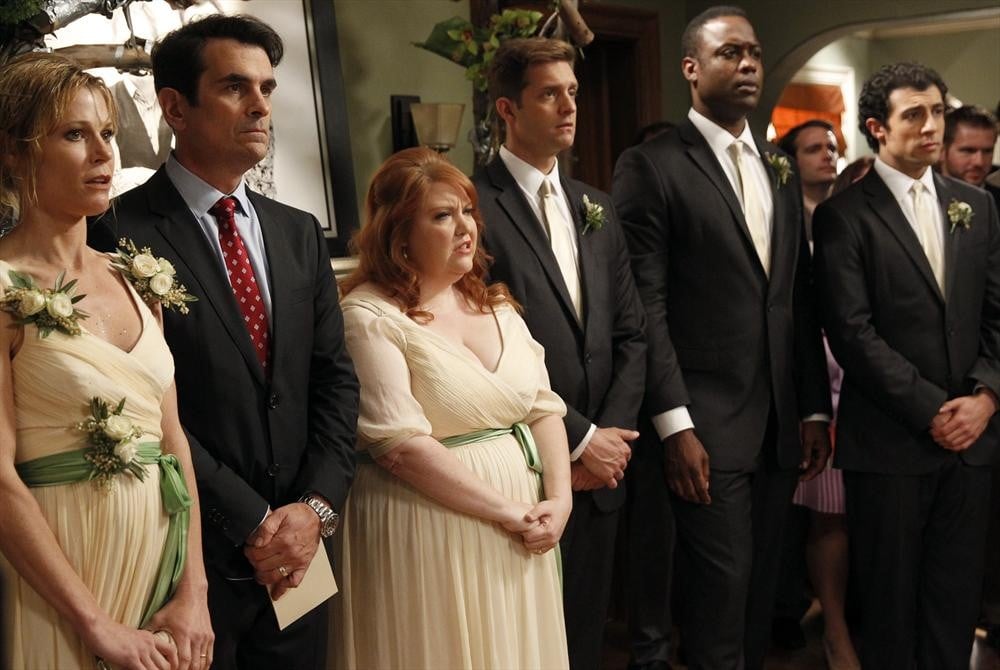 The crowd watches on.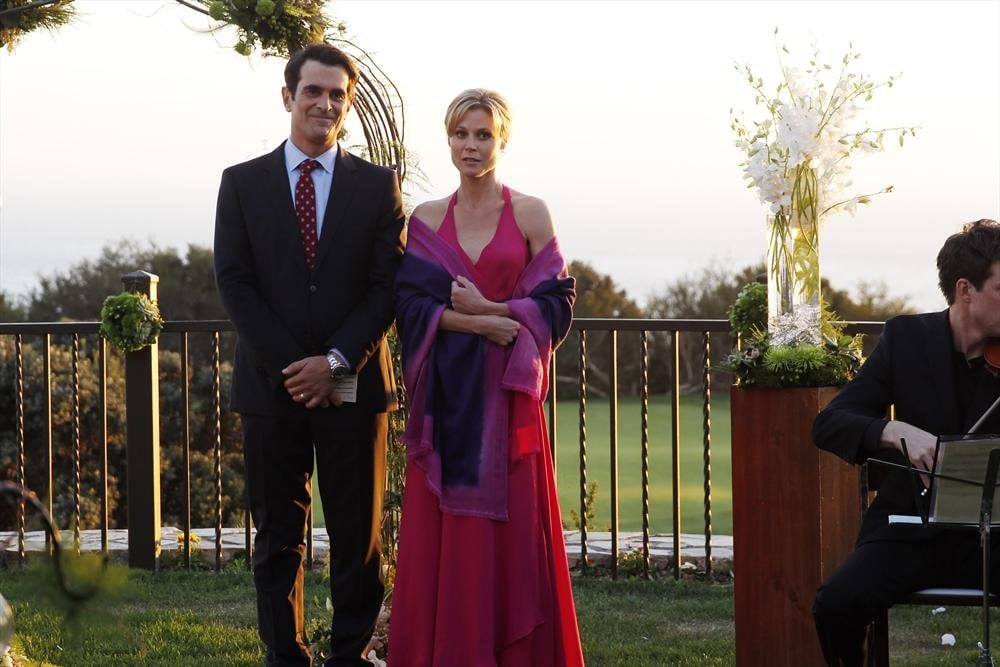 Phil and Claire take a breather.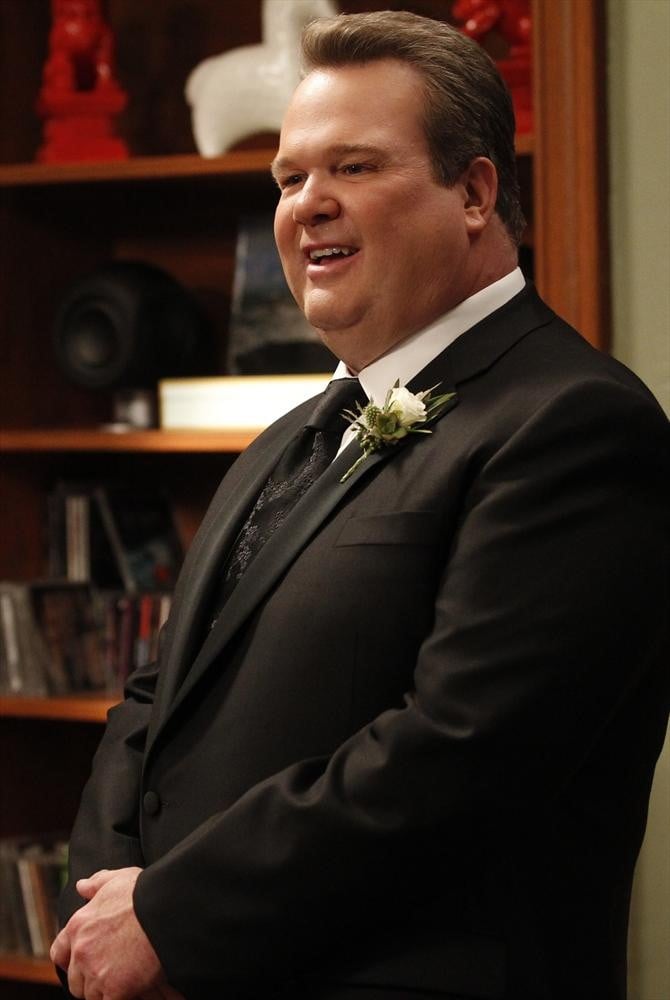 Cam is a happy man!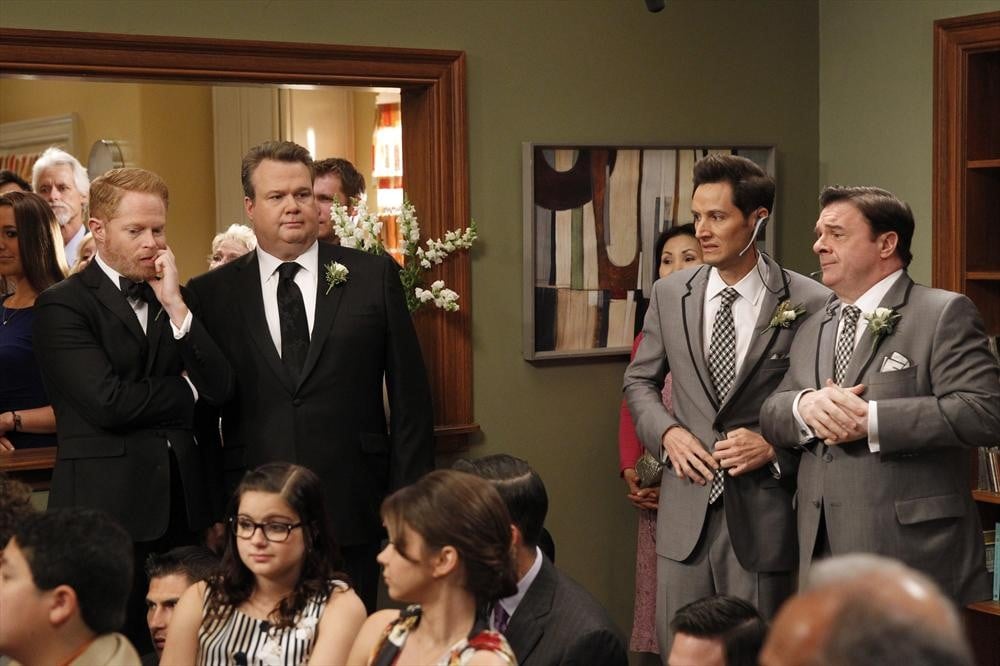 This reception looks tense.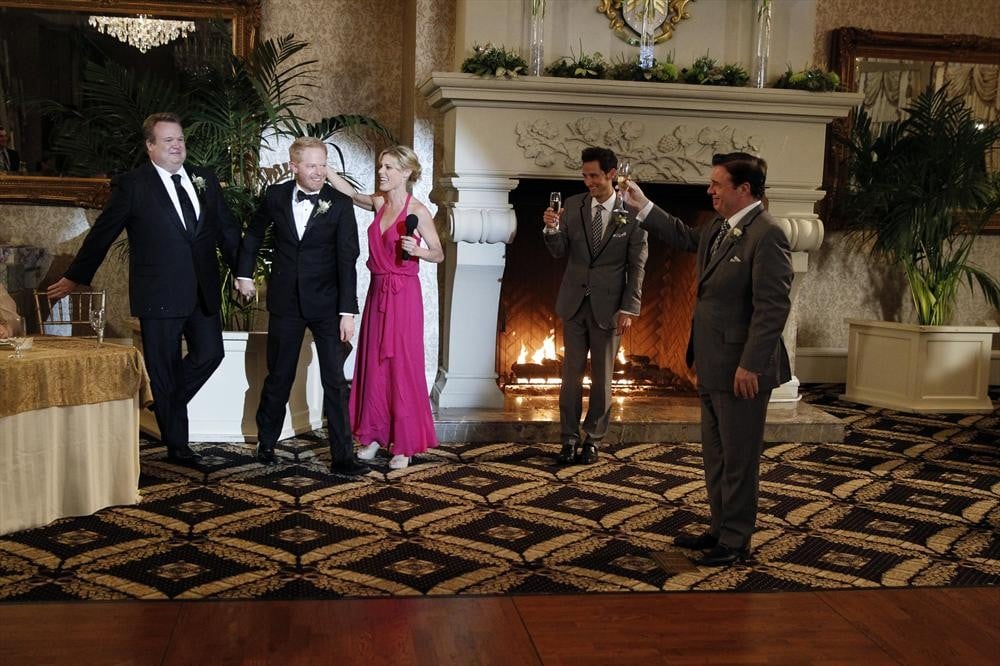 Uh-oh, there's a spotlight.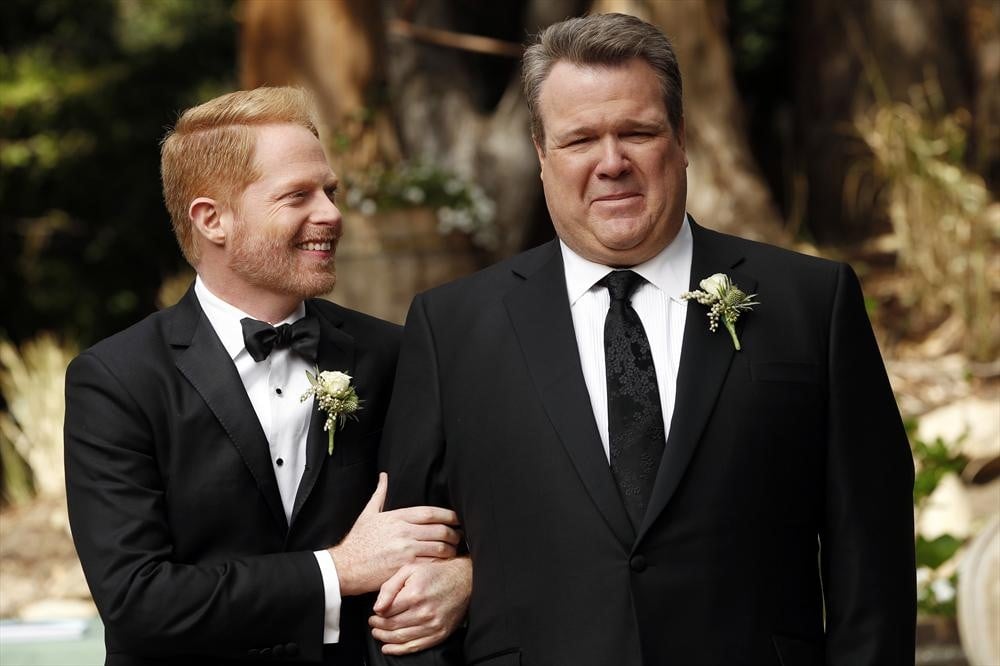 They're too cute.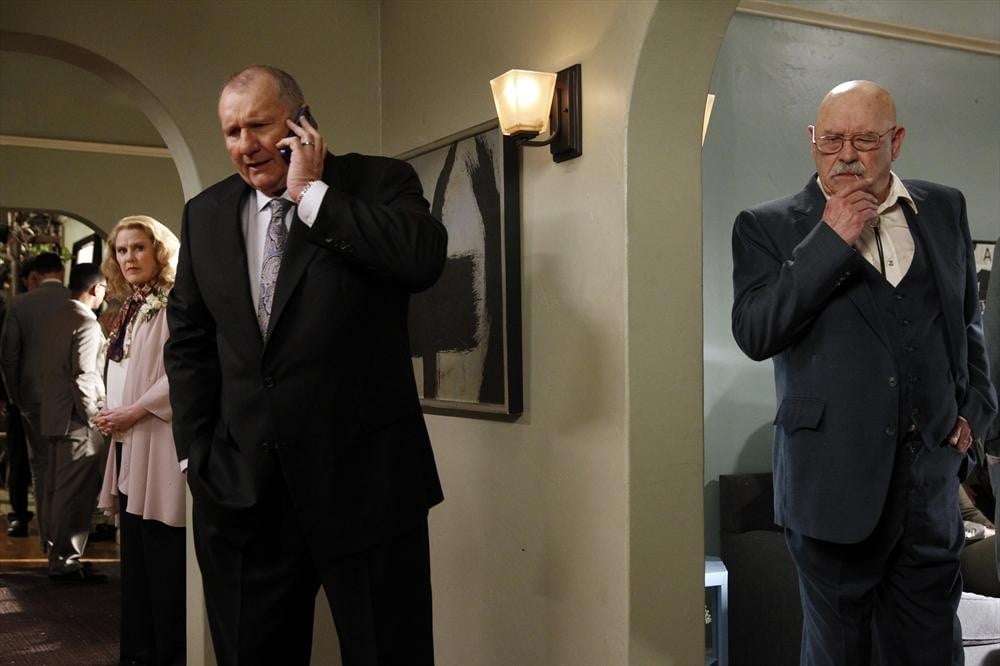 Jay takes a call.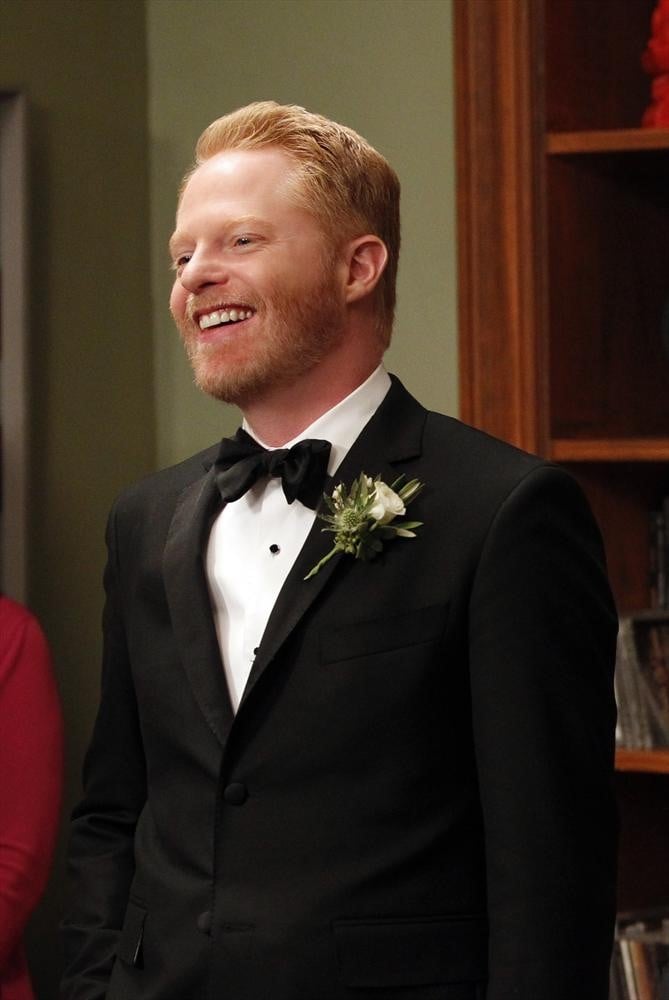 Mitch is married. Can you believe it?
Alex (Ariel Winter) and Hayley (Sarah Hyland) sit at the kids' table.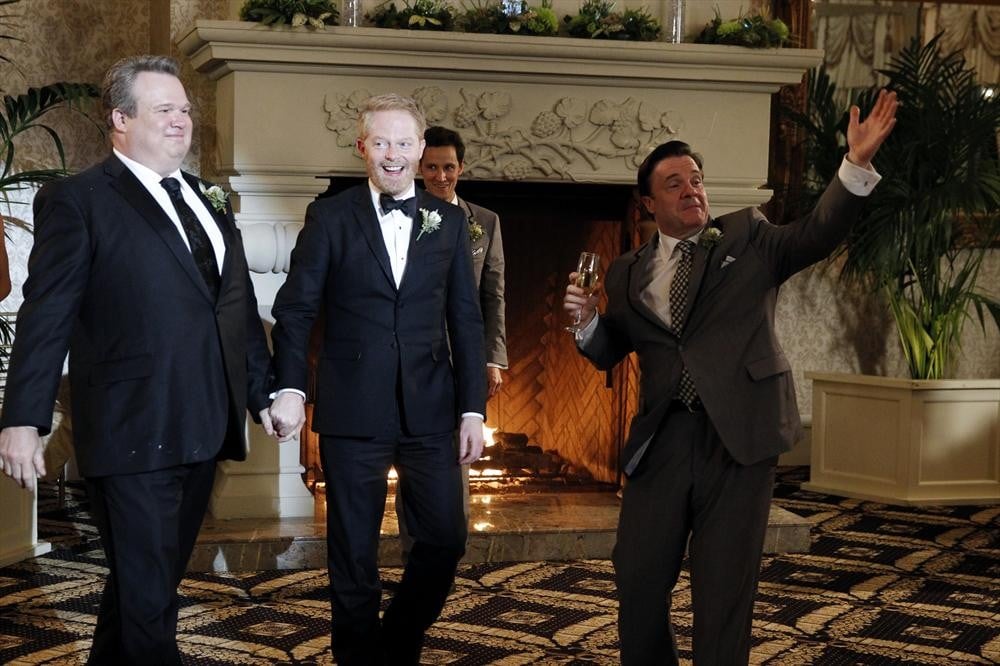 Pepper is getting crazy.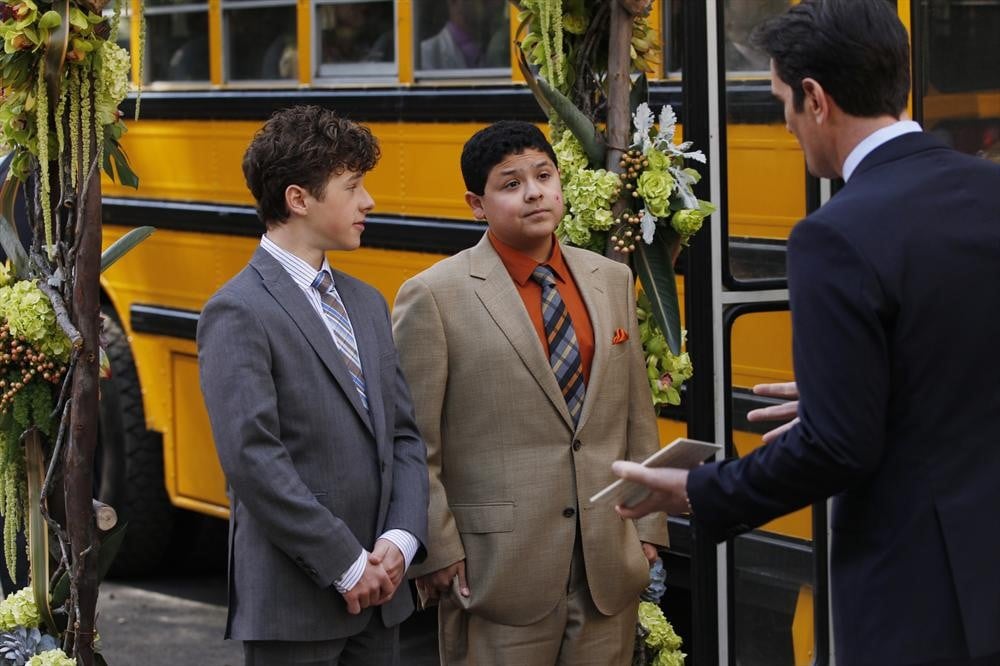 The boys get a talking-to.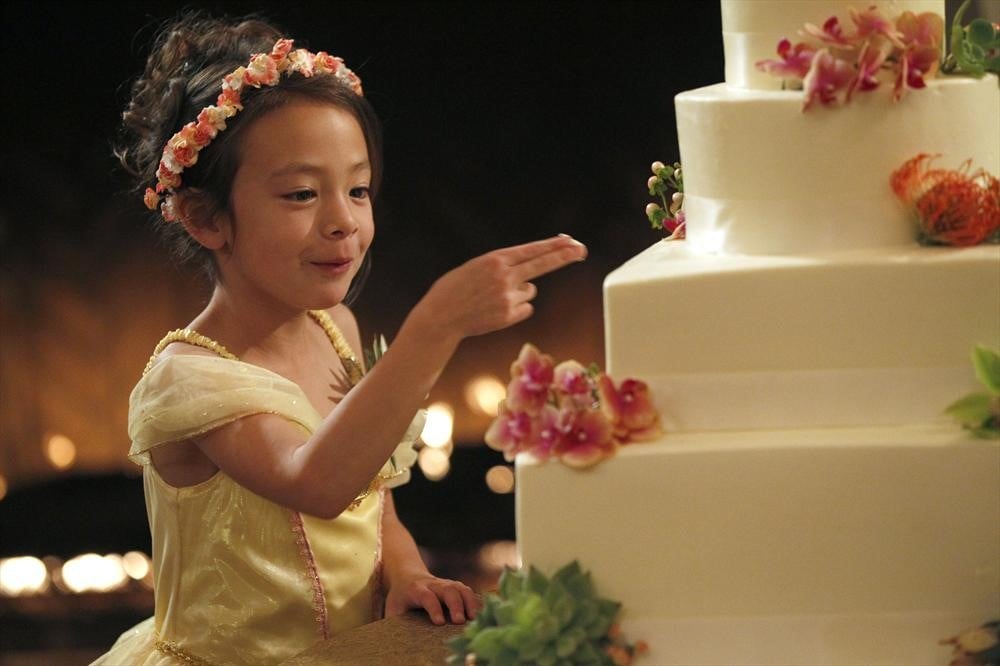 Don't touch it!!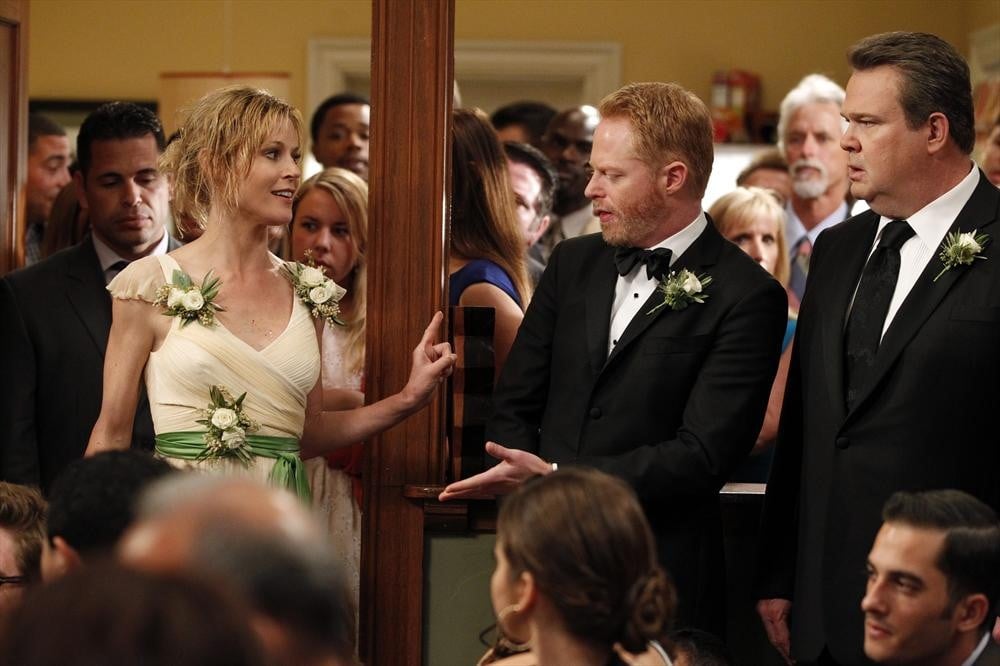 The siblings chat it up.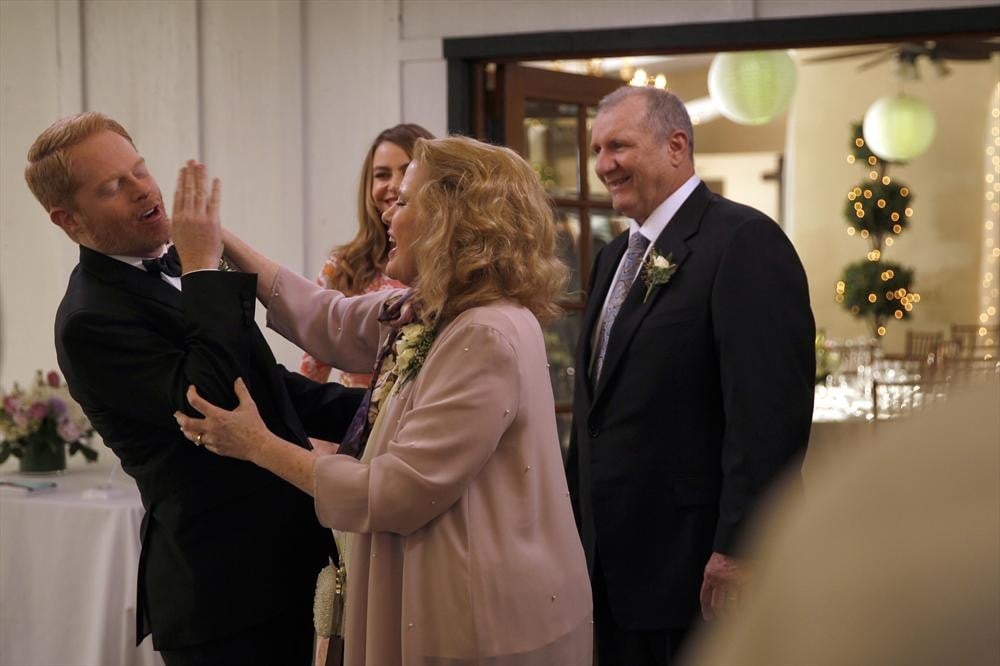 This looks like trouble.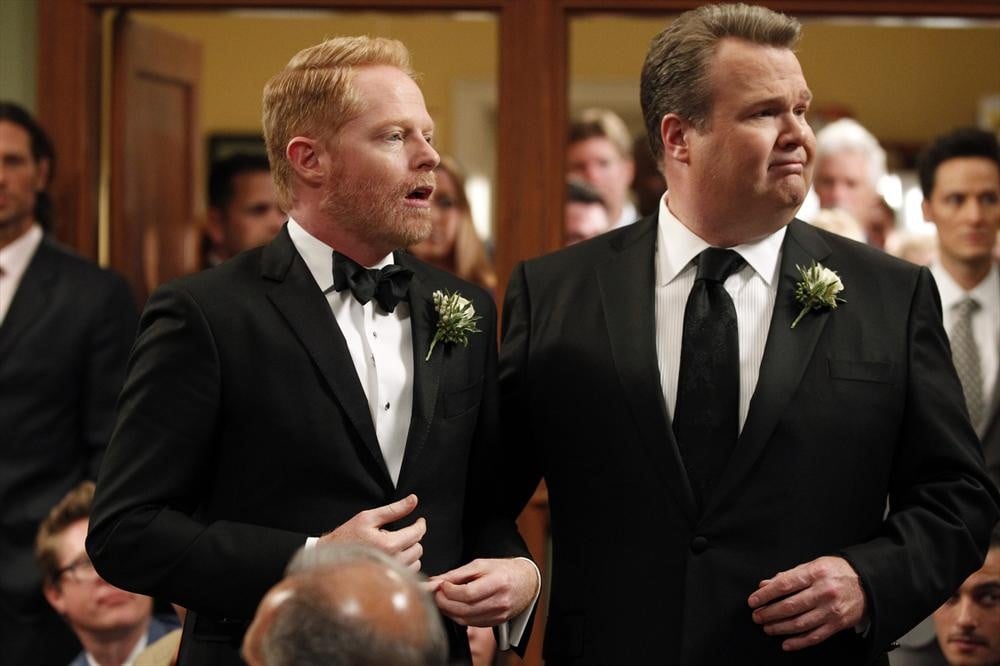 Has something bad gone down?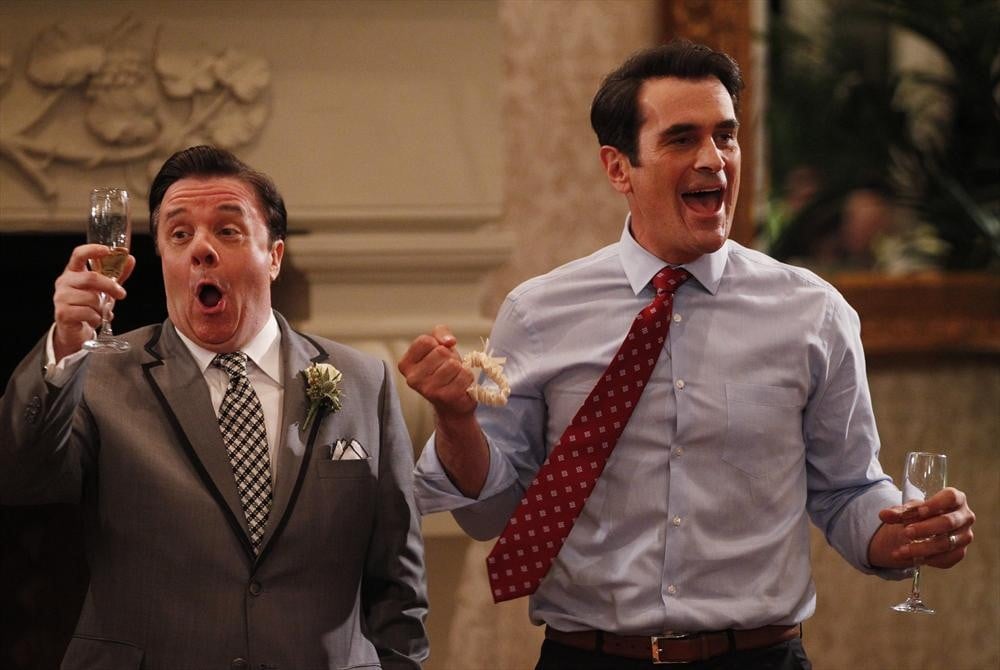 Celebrate good times!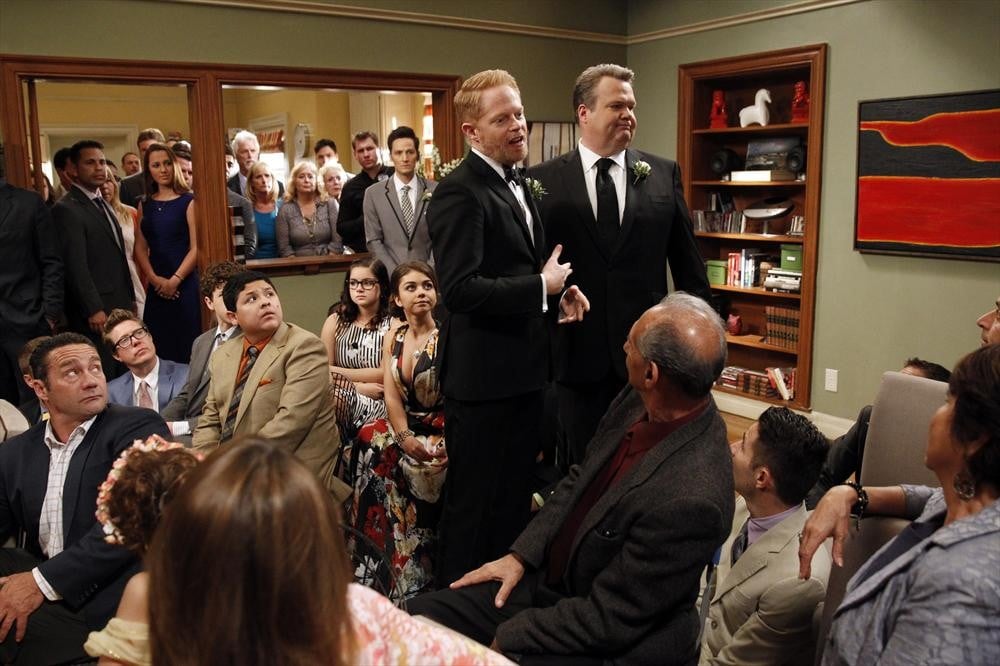 It's all the Pritchetts in one room!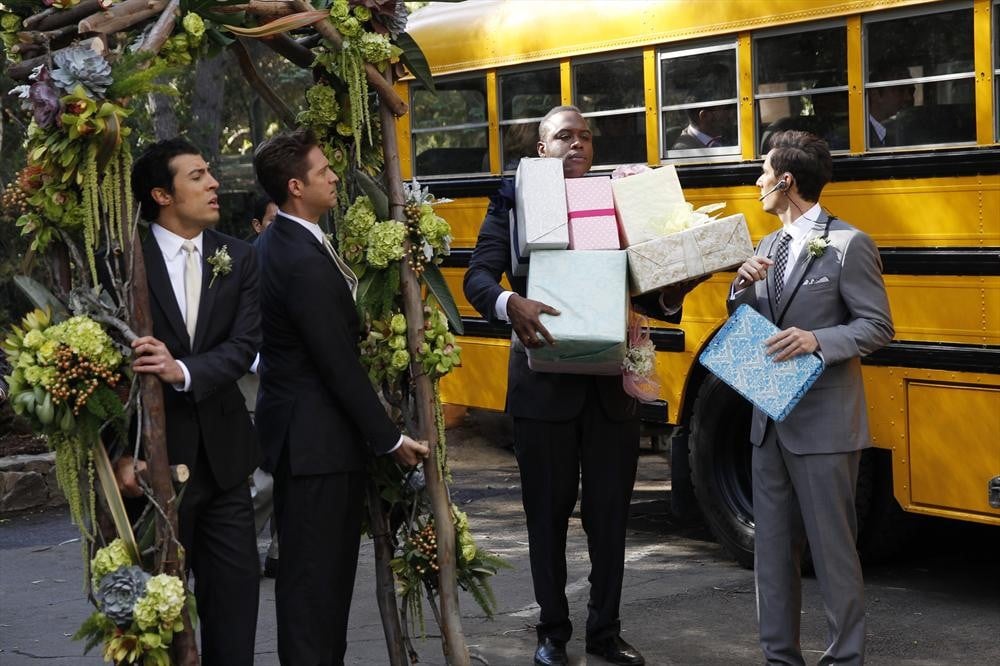 There's a lot going on here.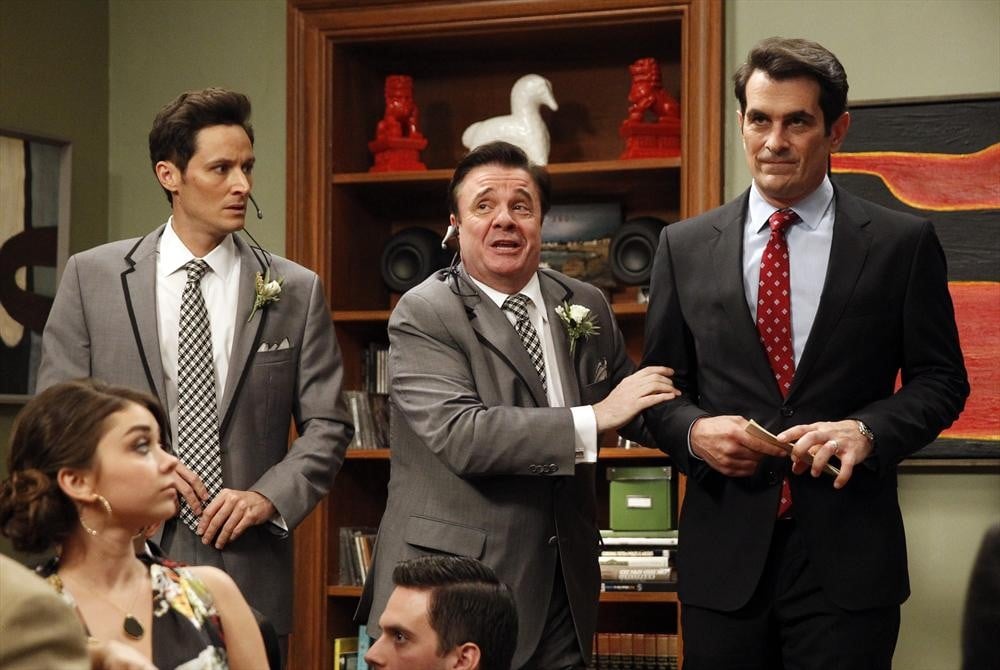 Pepper introduces Phil.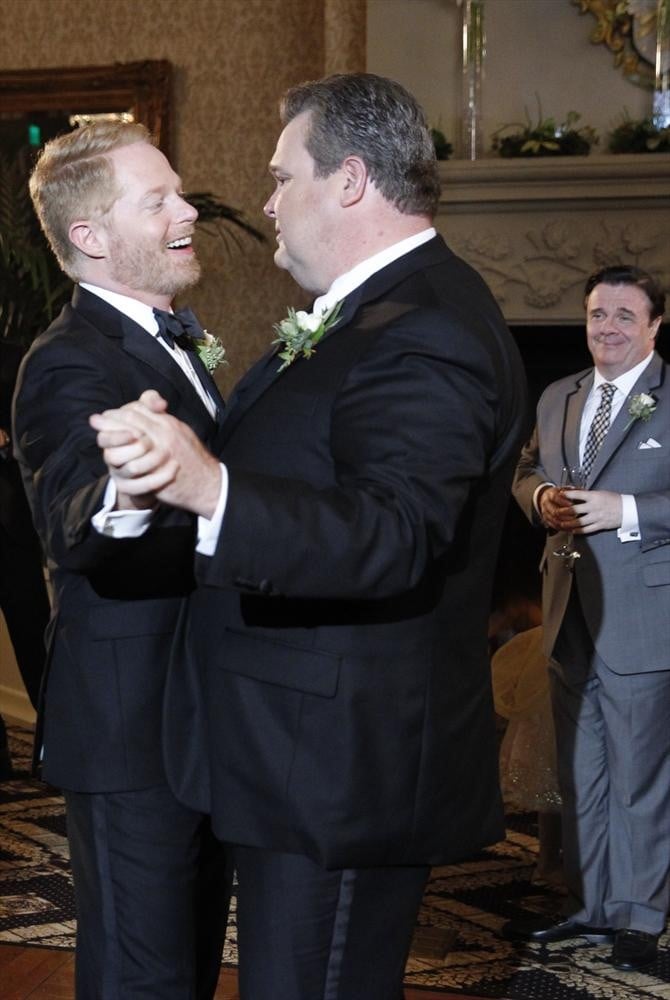 Congratulations to Mitch and Cam!