The next chapter of The Hunger Games, Mockingjay, will be divided into two films, and we have all the casting additions for the final chapters in the series. This cast has had a bit of a shake-up from its original members, given the untimely death of Philip Seymour Hoffman [1] and Lily Rabe dropping out to make room for another small-screen star. Check out which characters will be back and what new faces we can expect — warning: some light spoilers are ahead!
Jennifer Lawrence as Katniss Everdeen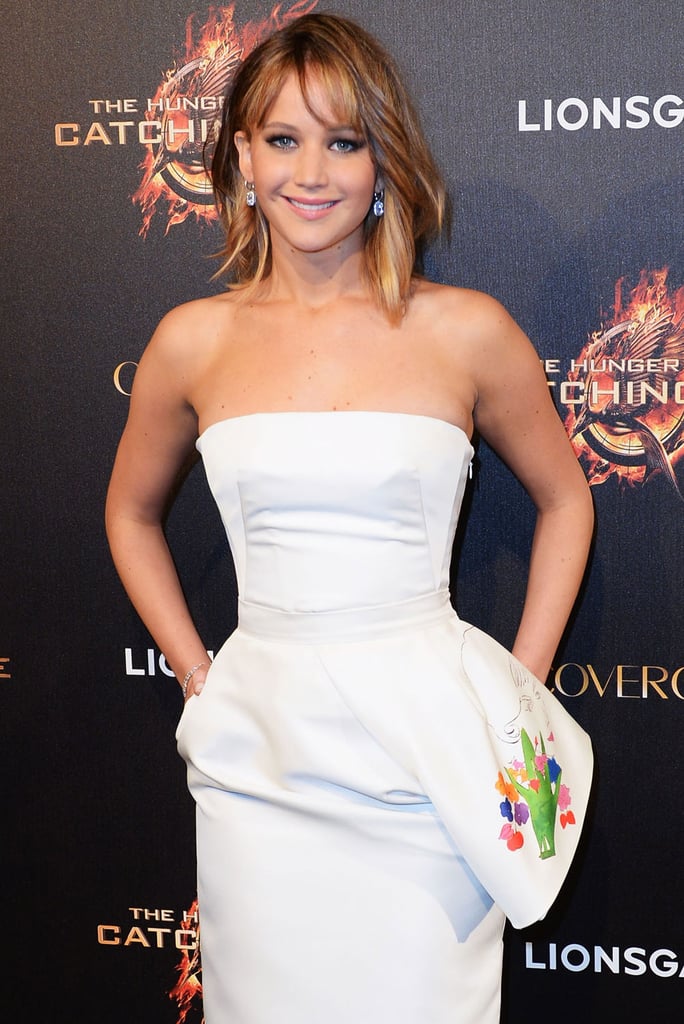 Of course, Jennifer Lawrence [2] will lead the way once again as Hunger Games heroine Katniss. She won't be back in the arena in Mockingjay, but there are plenty of unexpected obstacles ahead as she leads the rebellion against the Capitol.
Elizabeth Banks as Effie Trinket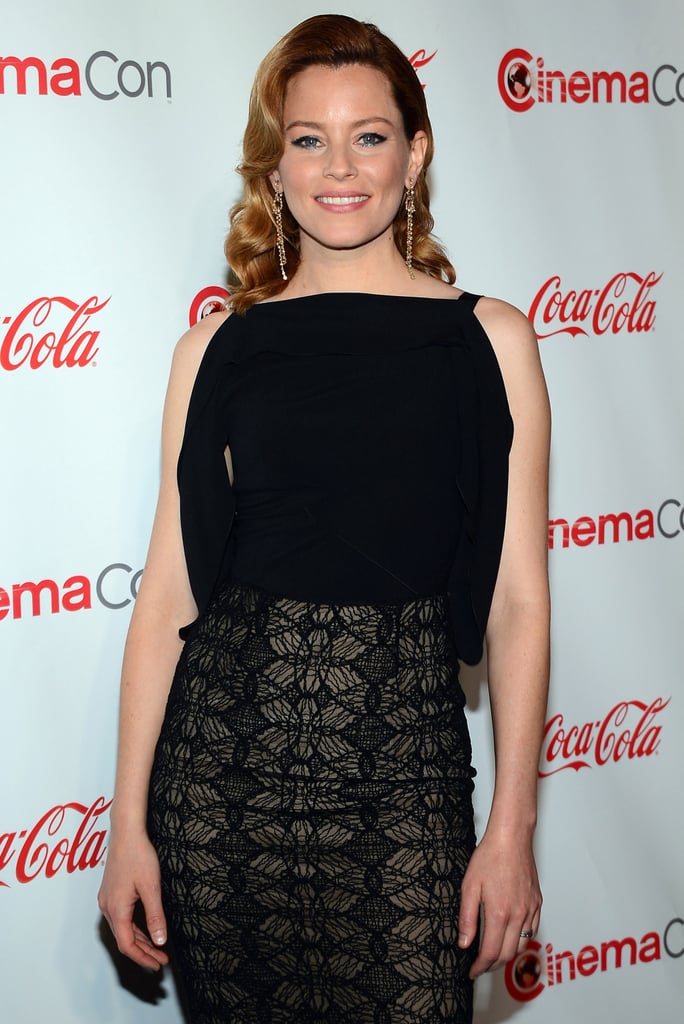 Elizabeth Banks will reprise her role as Effie, the colorful member of the Capitol district who is a firm believer in The Hunger Games.
Sam Claflin as Finnick Odair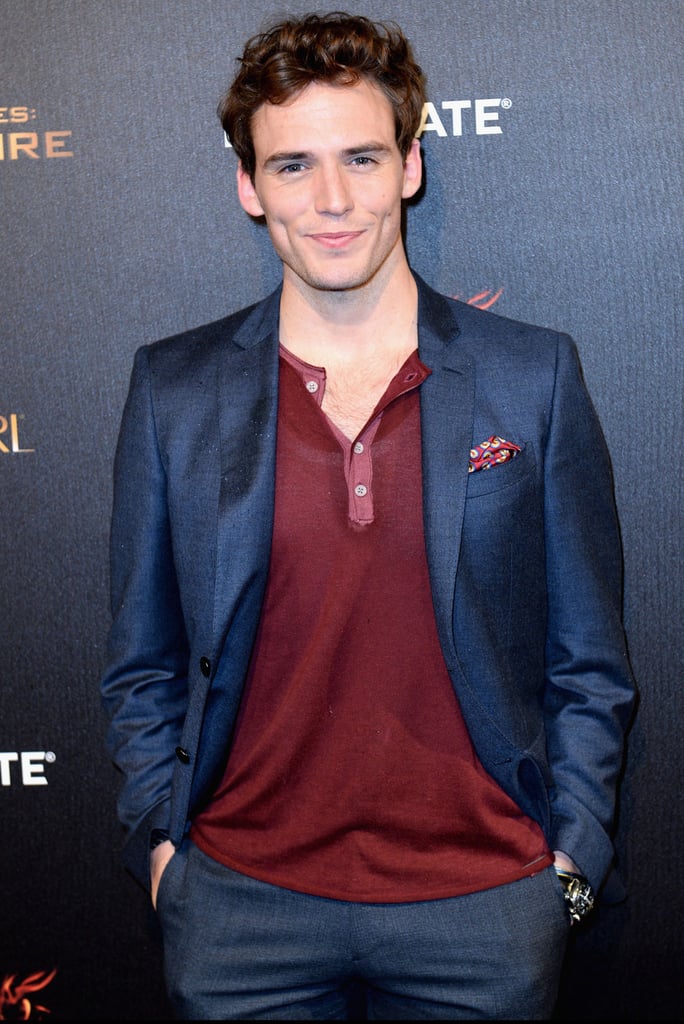 Finnick plays a pivotal role in Mockingjay as he joins Katniss's group of rebel forces. He and Katniss develop a mutual respect and friendship as they try to keep each other sane despite being away from their loved ones.
Stef Dawson as Annie Cresta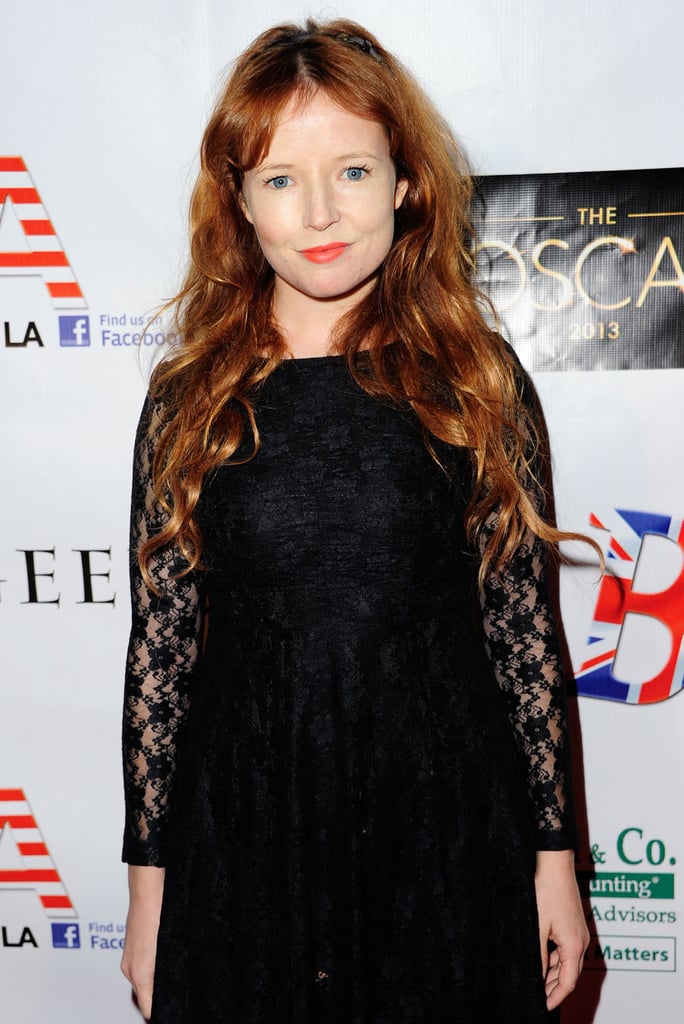 Stef Dawson is another newcomer to The Hunger Games. She plays Annie, Finnick's long-time love, who has gone slightly crazy after winning her own Hunger Games.
Josh Hutcherson as Peeta Mellark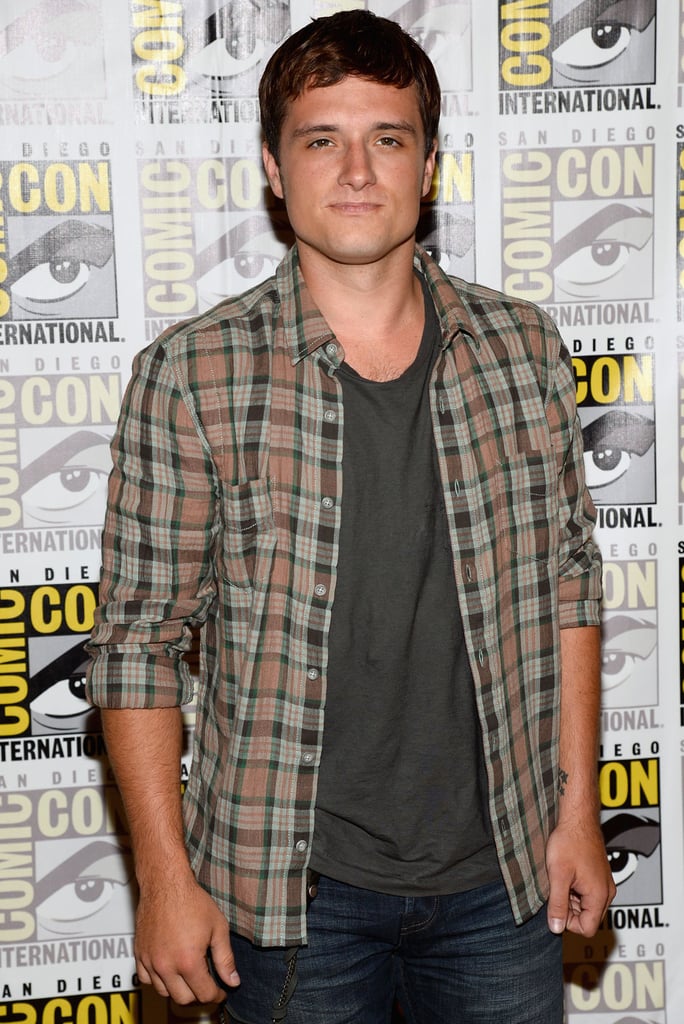 Josh Hutcherson will be back as Peeta, Katniss's fellow Hunger Games victor and love interest. Peeta and Katniss's relationship is put to the test in Mockingjay in the wake of the rebellion.
Donald Sutherland as President Snow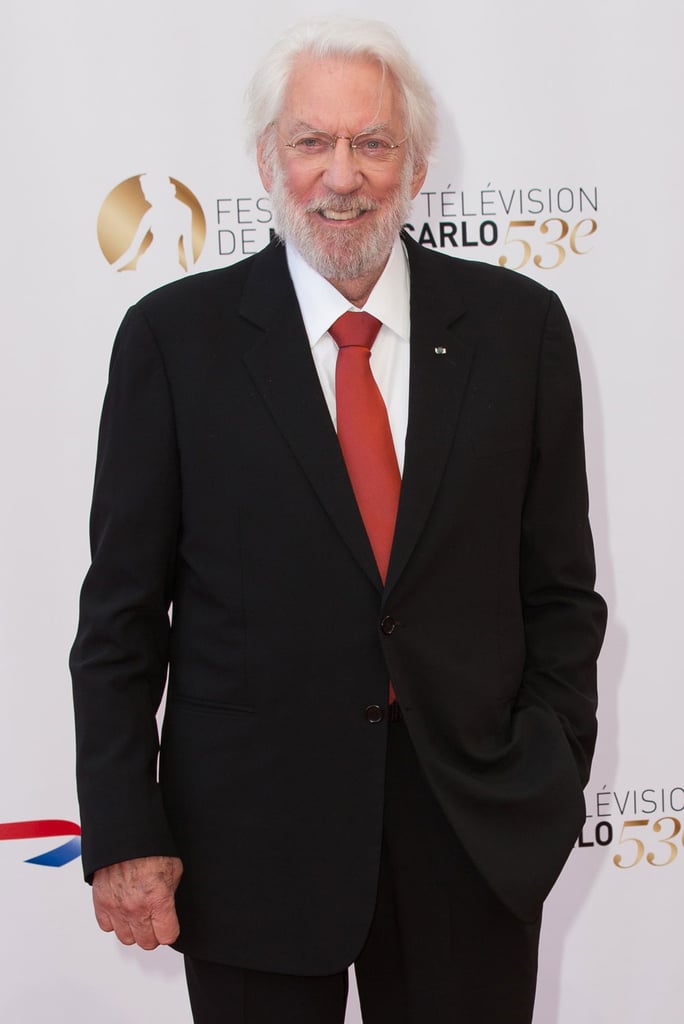 Donald Sutherland will return as President Snow, whose power begins to crumble as Katniss's rebellion against the Capitol becomes a reality.
Natalie Dormer as Cressida
You may recognize Dormer as Margaery Tyrell on Game of Thrones, but as Cressida, she's a film director from the Capitol who joins the rebellion.
Evan Ross as Messalla
Evan Ross will be joining The Hunger Games family as Messalla, Cressida's camera assistant. Though hailing from the Capitol, Messalla also joins the rebels.
Liam Hemsworth as Gale Hawthorne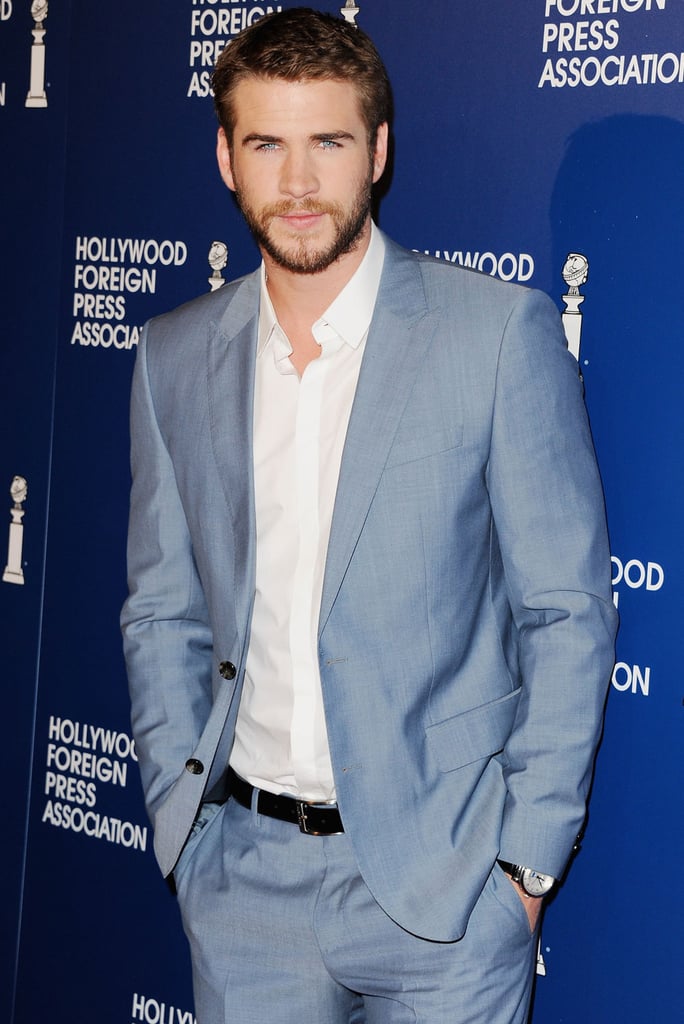 Once again, Liam Hemsworth will play Katniss's best friend Gale. His feelings for Katniss have intensified to full-on love in Mockingjay, which makes the love triangle between Gale, Katniss, and Peeta even more complicated.
Jena Malone as Johanna Mason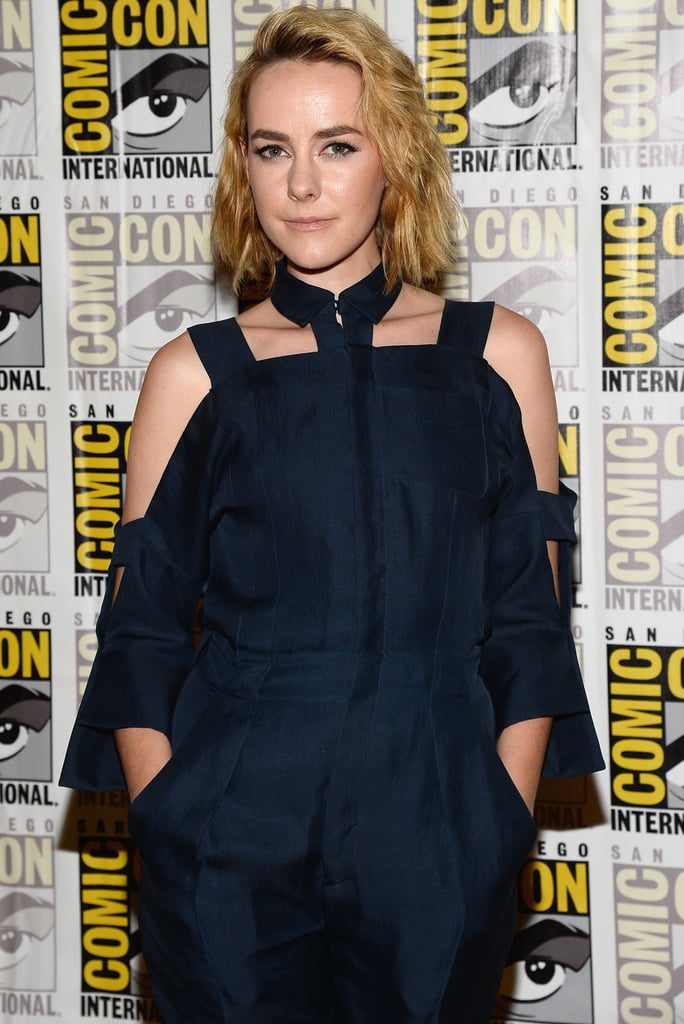 After appearing in Catching Fire, Jena Malone will be back as sassy Johanna, though her relationship with Katniss has improved somewhat this time around.
Willow Shields as Prim Everdeen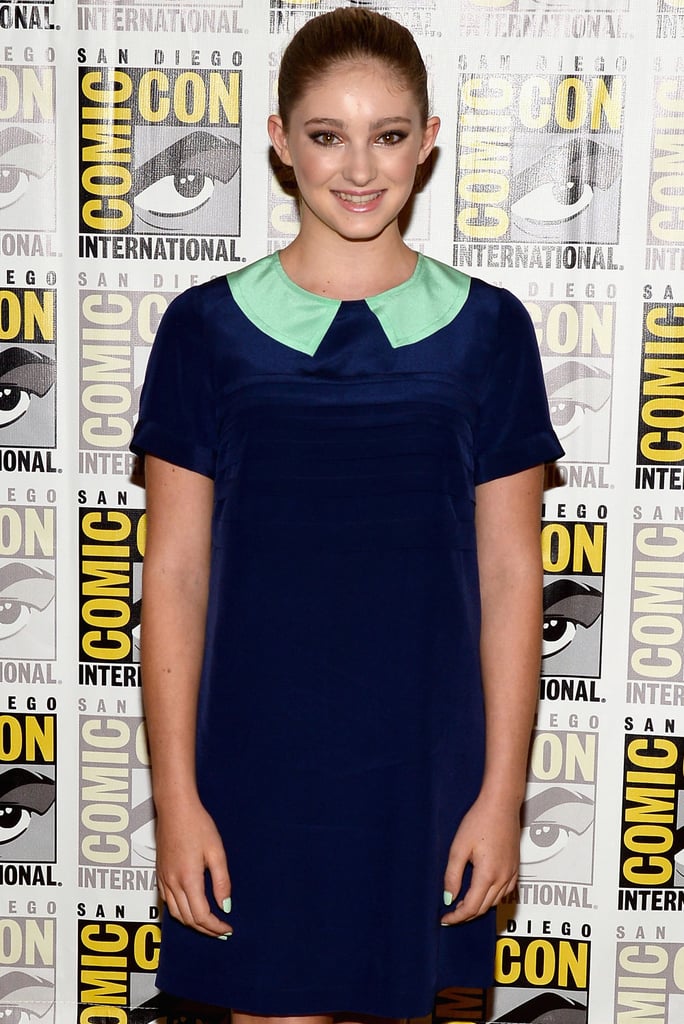 In Mockingjay, Prim starts to work as a healer, just like her mother.
Woody Harrelson as Haymitch Abernathy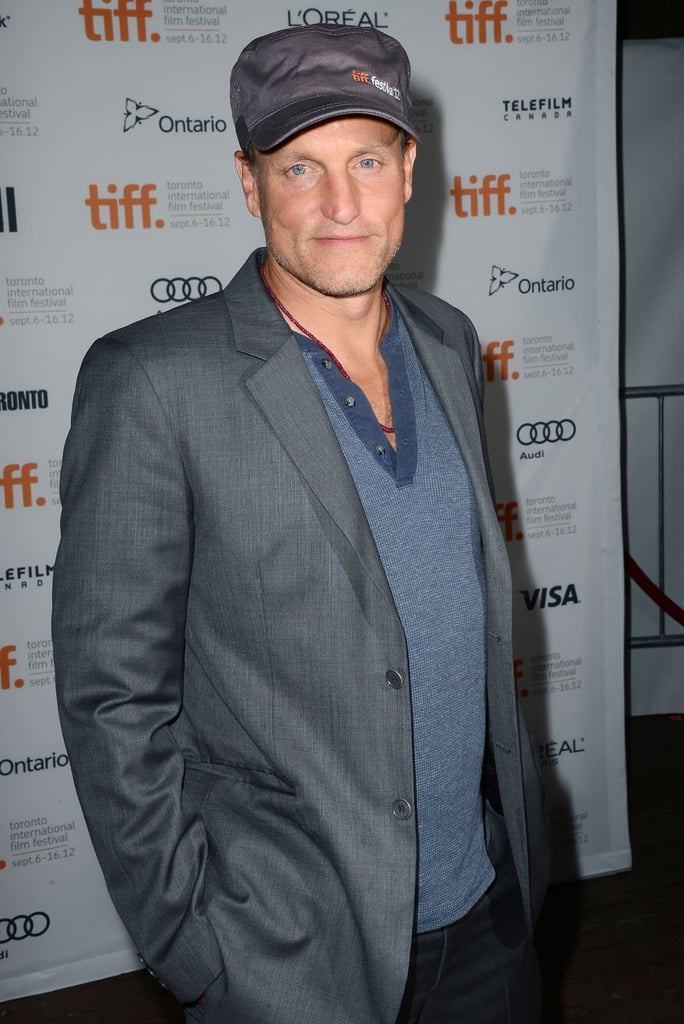 Haymitch doesn't have to do any Hunger Games coaching in Mockingjay, but he does help with the rebellion.
Philip Seymour Hoffman as Plutarch Heavensbee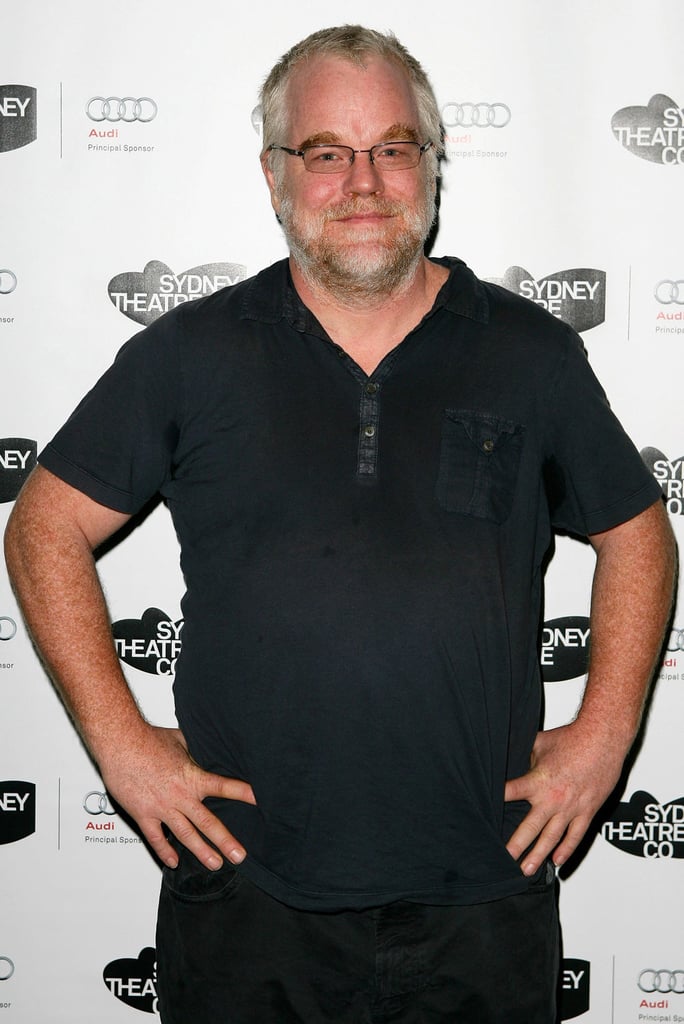 Despite his death earlier this year, Hoffman will still appear in Mockingjay, as most of his scenes had already been filmed at the time of his death.
Julianne Moore as President Alma Coin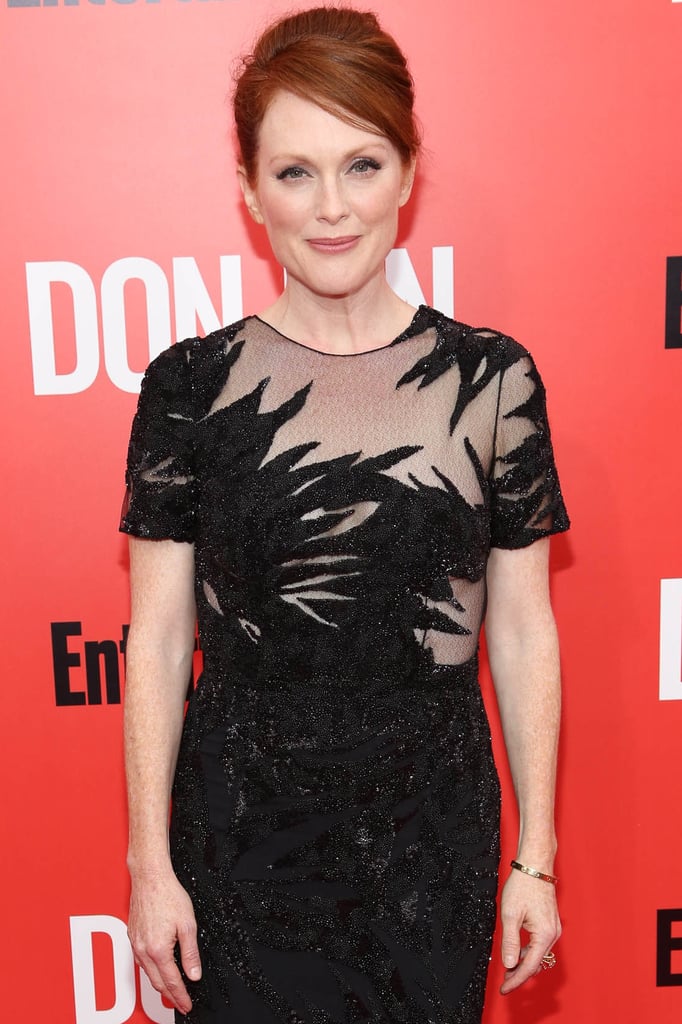 Julianne Moore has been confirmed [3] to play president Alma Coin, leader of District 13.
Gwendoline Christie as Commander Lyme
Game of Thrones star Gwendoline Christie will play Commander Lyme, a past Hunger Games victor from District 2. She replaced American Horror Story's Lily Rabe.
Wes Chatham as Castor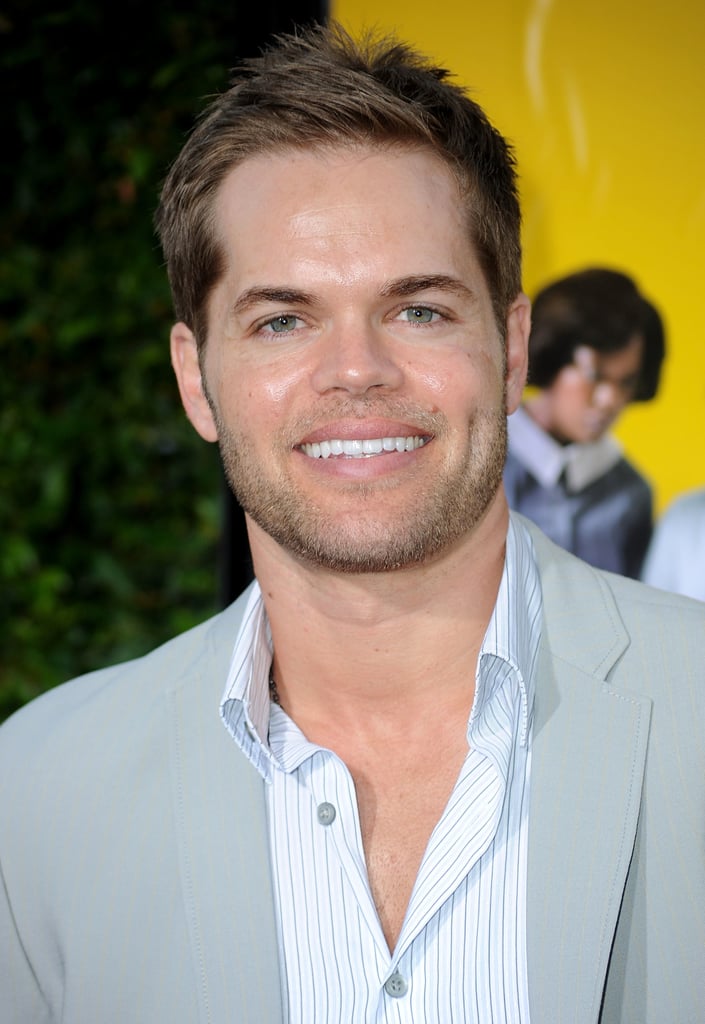 Wes Chatham will play Castor [4], a cameraman who works with Cressida.
Patina Miller as Commander Paylor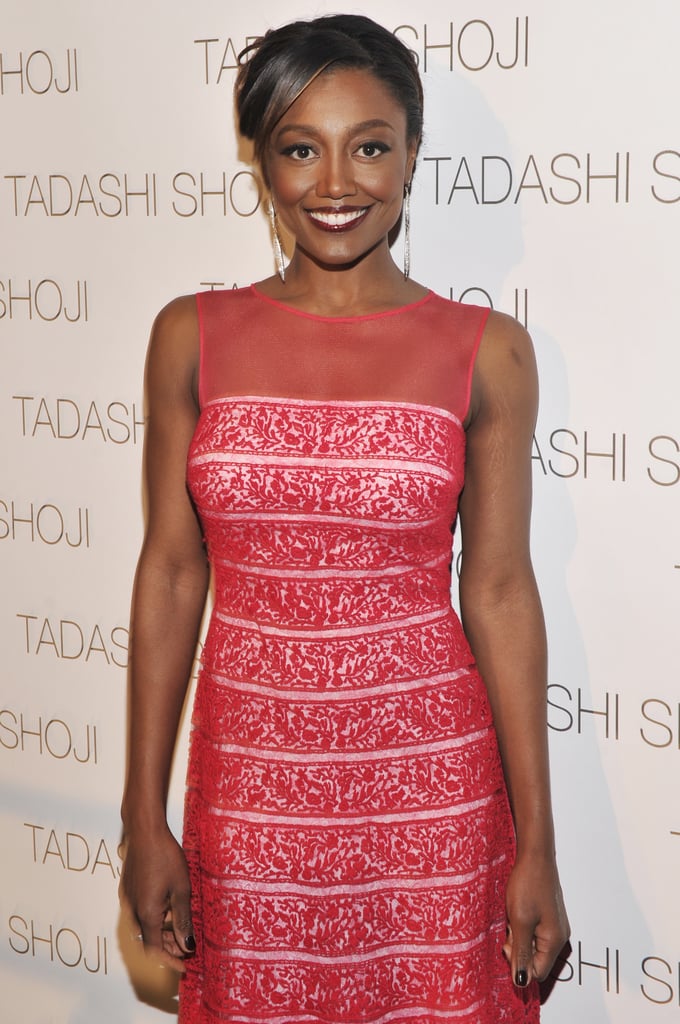 Broadway actress Patina Miller will play Commander Paylor [5], the leader of the District 8 rebels.
Elden Henson as Pollux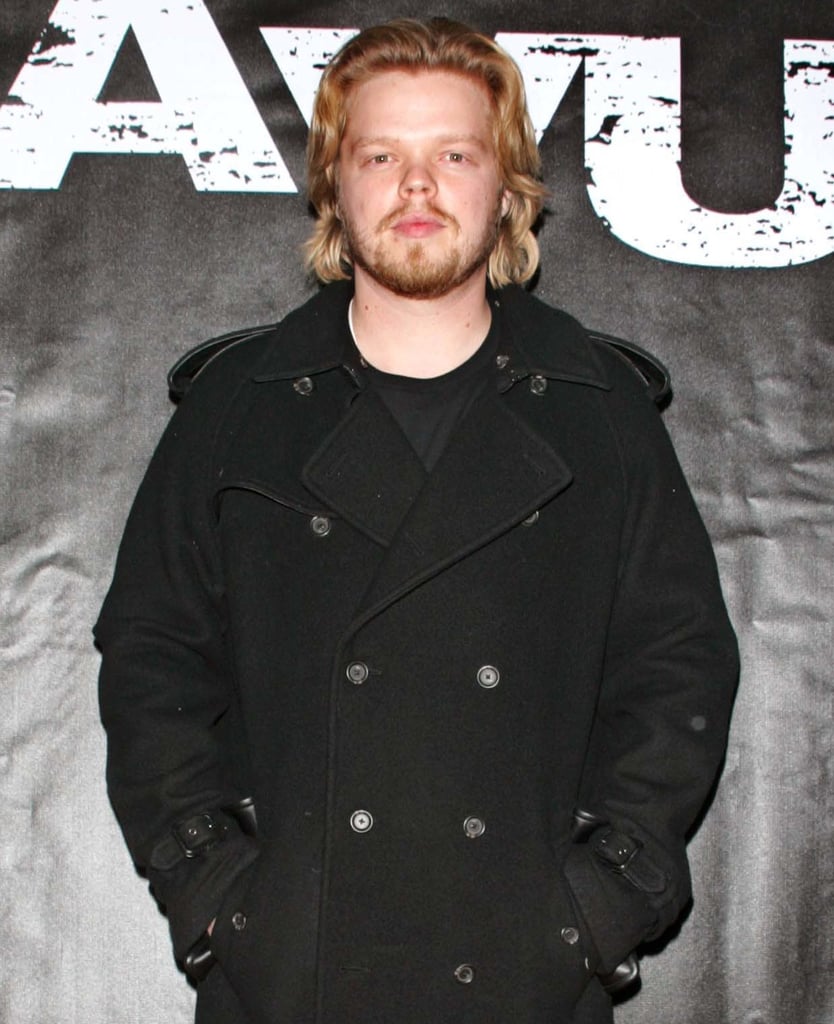 Elden Henson will play Pollux [6], another cameraman from the Capitol. He is an Avox, and therefore cannot speak.
Omid Abtahi as Homes
Homeland star Omid Abtahi will play Homes, who is a sharpshooter from District 13.
Mahershala Ali as Boggs
Mahershala Ali will play Boggs, who assists President Alma Coin (Moore).
Michelle Forbes as Lieutenant Jackson
True Blood's Michelle Forbes will play Lieutenant Jackson [7], a soldier from District 13.