Mockingjay comes out this week, and we've been excited for this since, oh, the book came out, and things have hit a fever pitch since the latest trailers [1] have come out for the next chapter in the Hunger Games franchise. To stoke your excitement even more, we've rounded up all the pictures from the film, including lots of Jennifer Lawrence [2] as Katniss, her costars Julianne Moore, Philip Seymour Hoffman [3], Liam Hemsworth, and a chilling shot of Josh Hutcherson as Peeta.
Julianne Moore as President Alma Coin.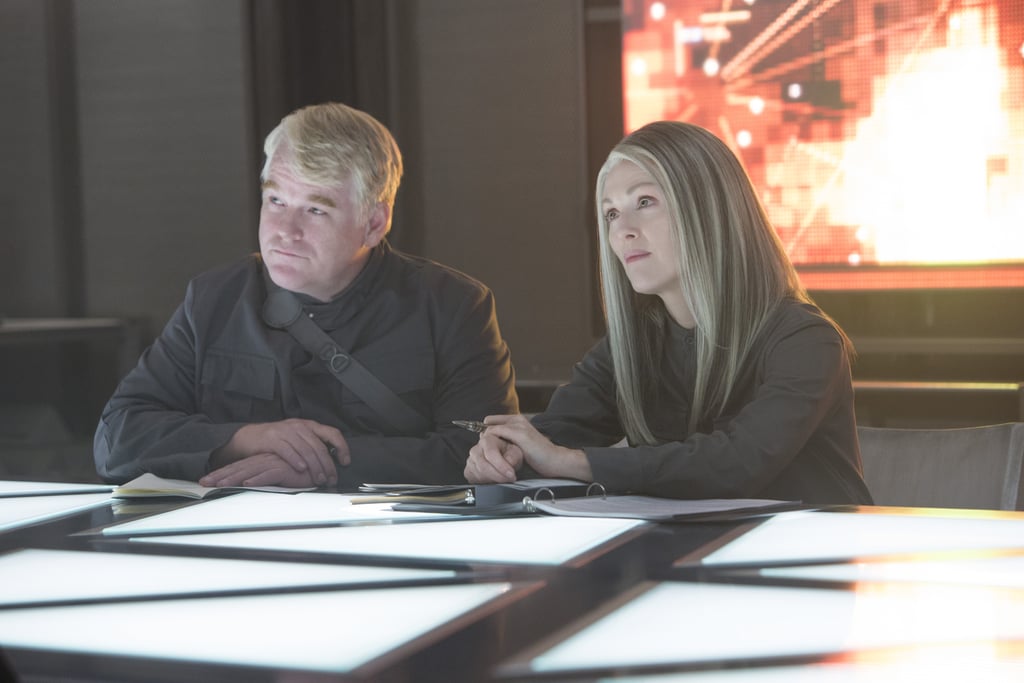 Philip Seymour Hoffman [4] as Plutarch Heavensbee and Moore.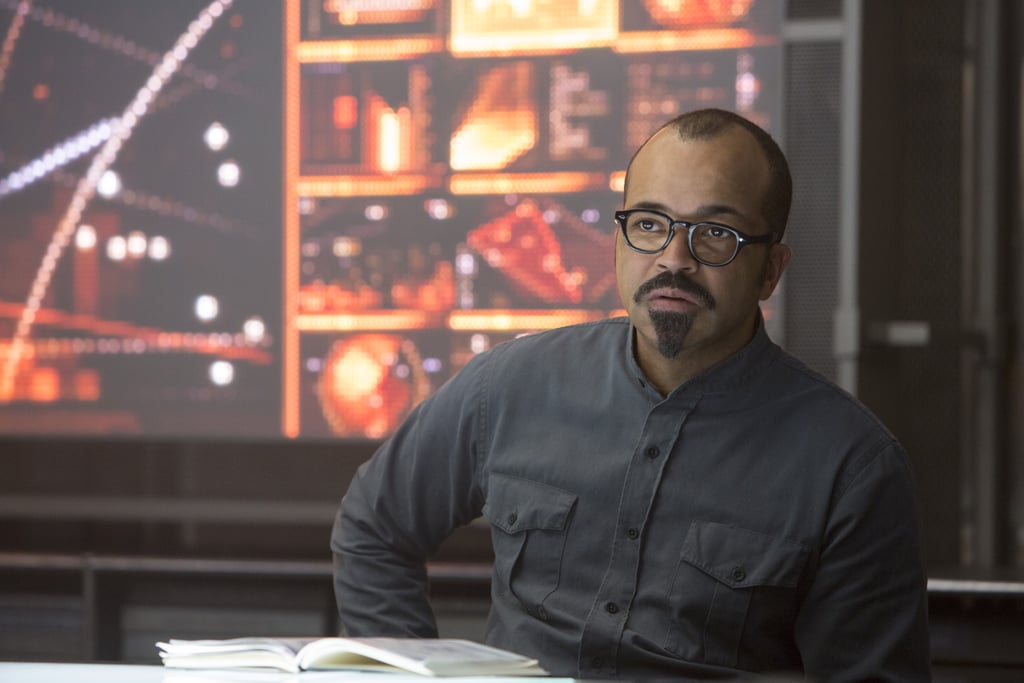 Jeffrey Wright as Beetee.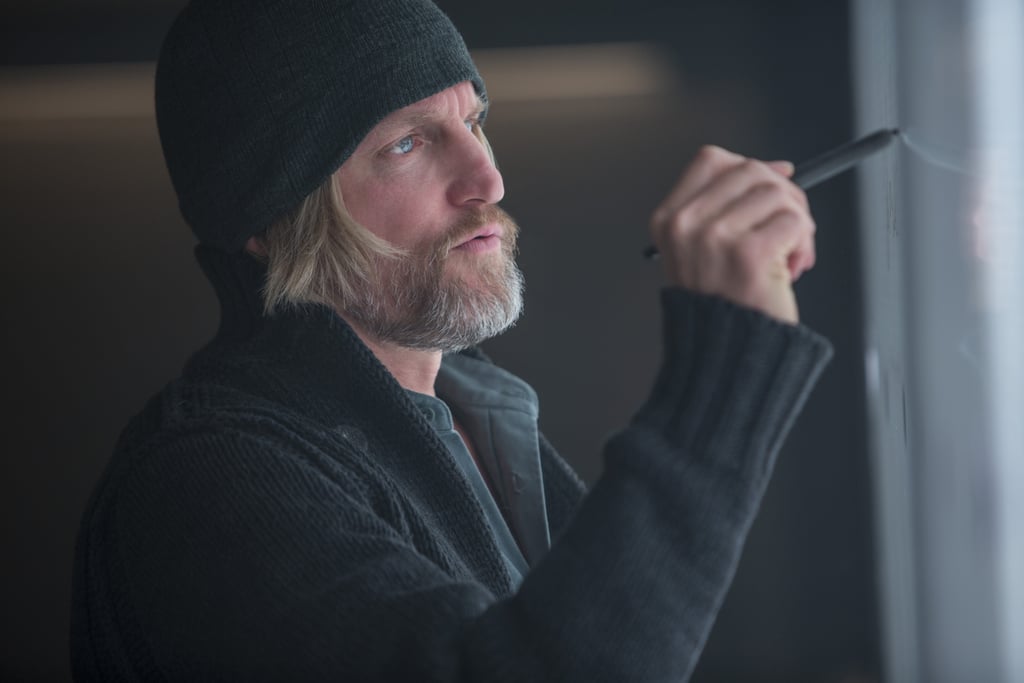 Woody Harrelson as Haymitch Abernathy.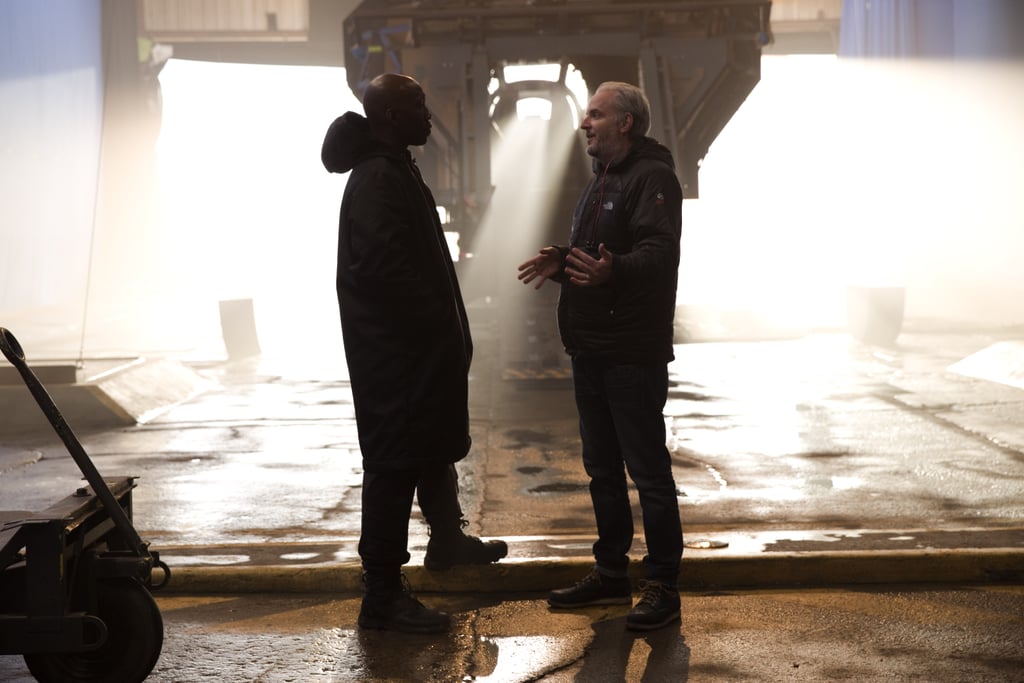 Mahershala Ali as Boggs and director Francis Lawrence on the set.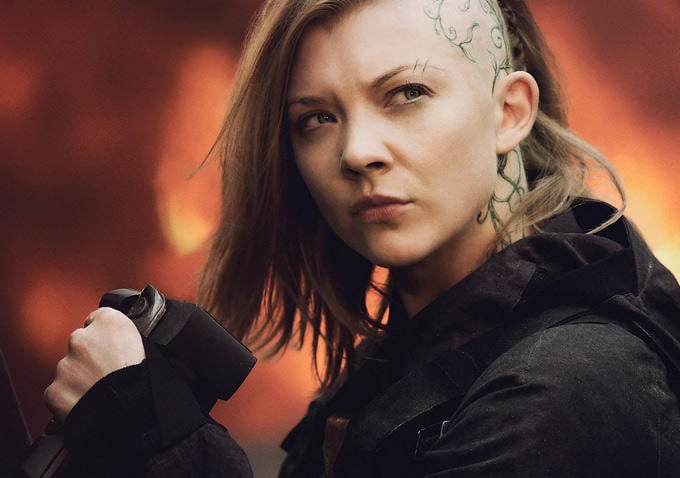 Natalie Dormer as Cressida.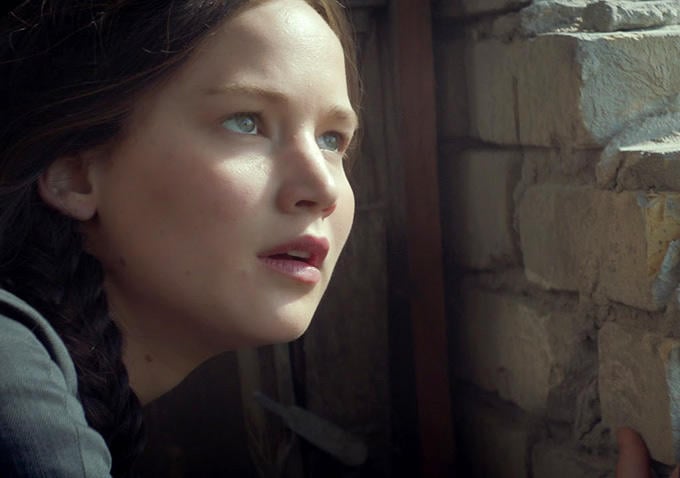 Jennifer Lawrence [5] as Katniss.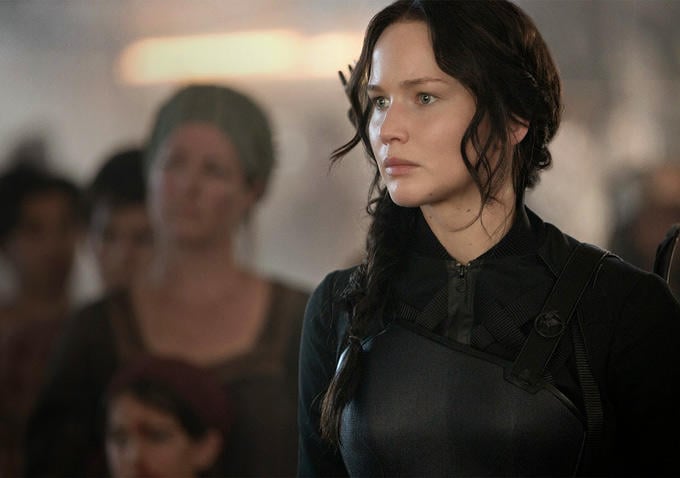 Lawrence as Katniss, aka the Mockingjay.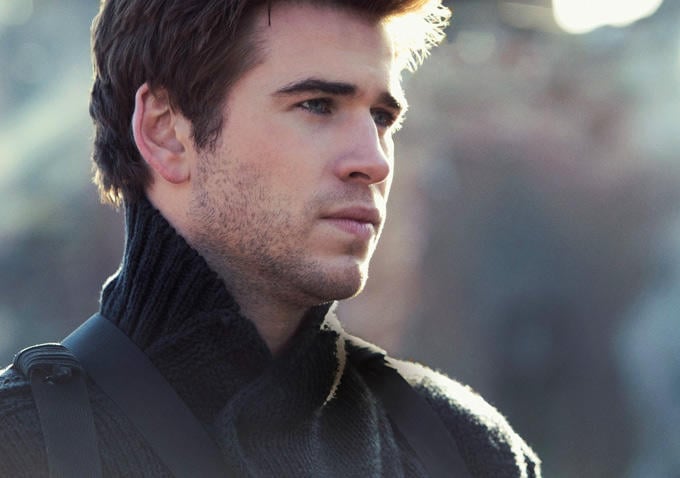 Liam Hemsworth as Gale.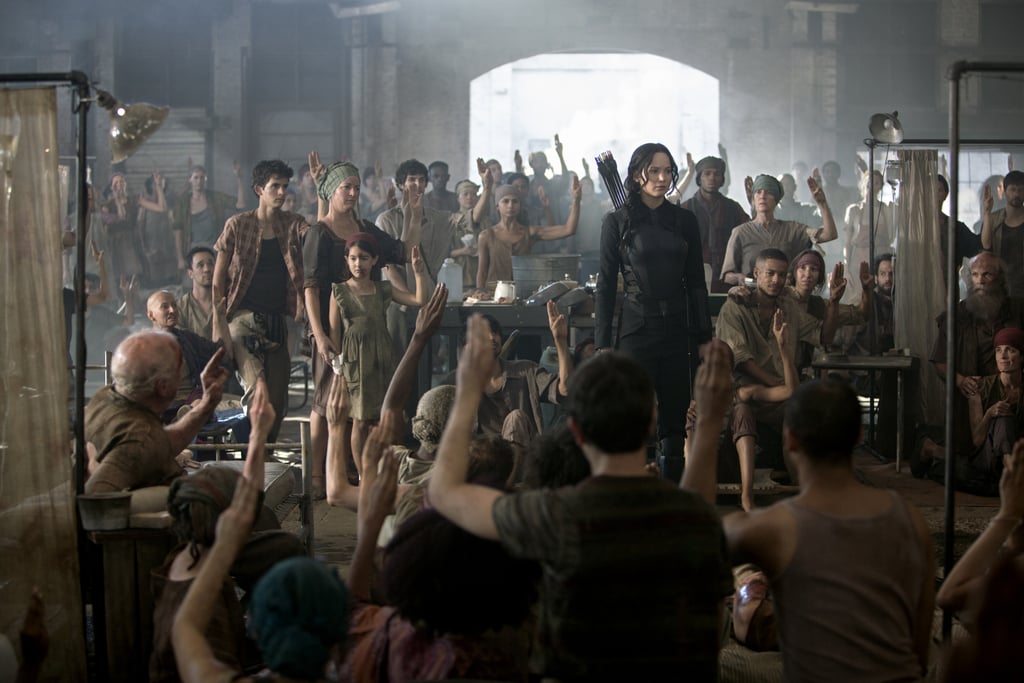 Everyone salutes the Mockingjay.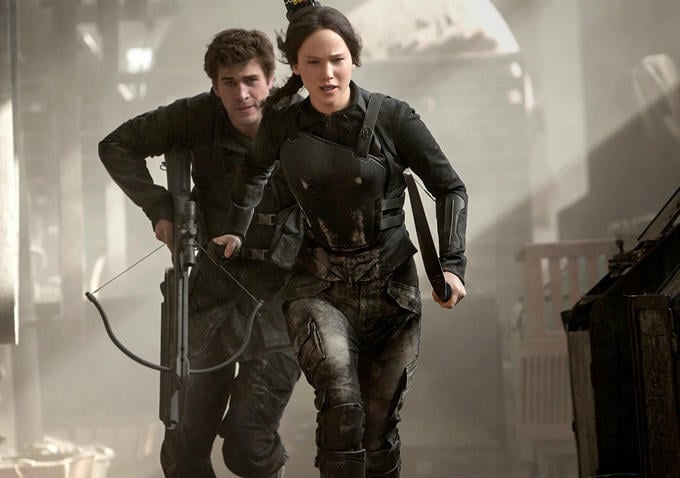 Katniss and Gale head into battle.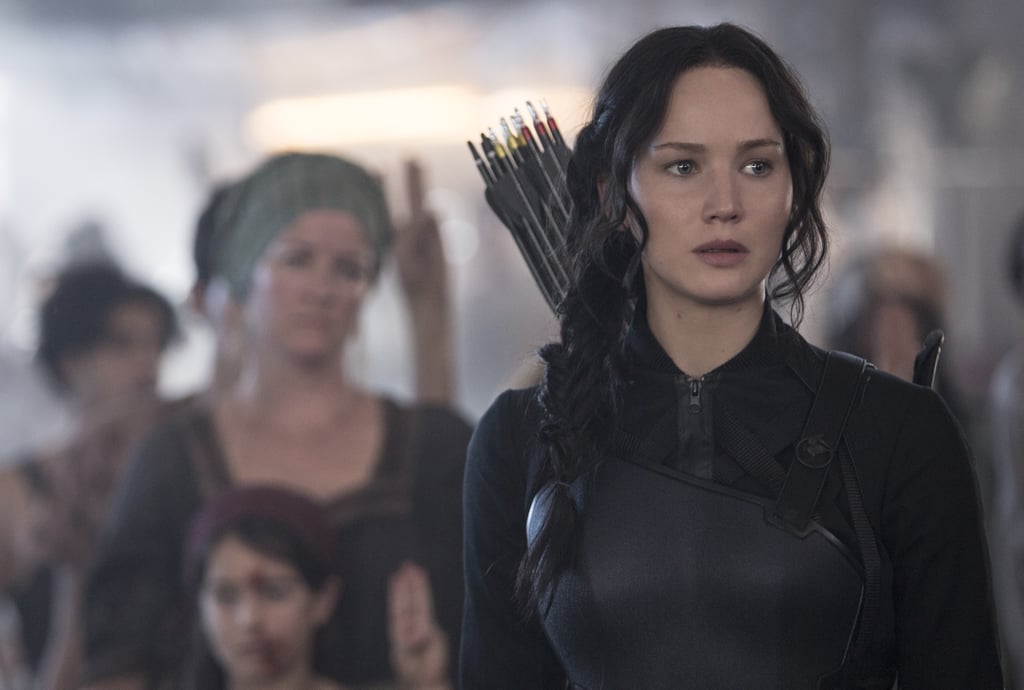 Katniss looks justifiably stressed.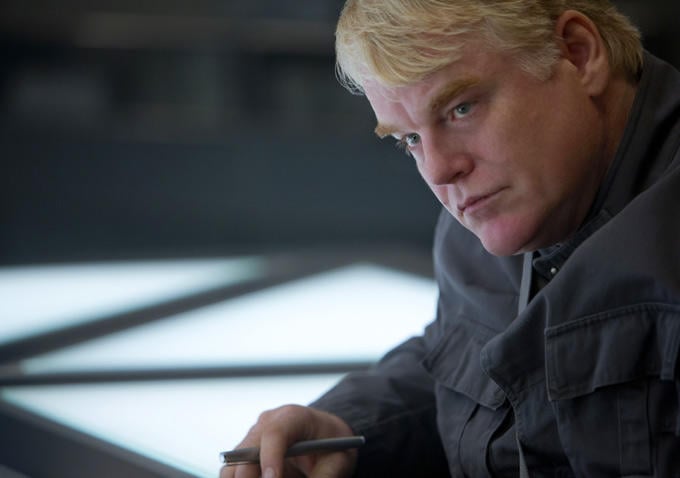 Heavensbee strategizes.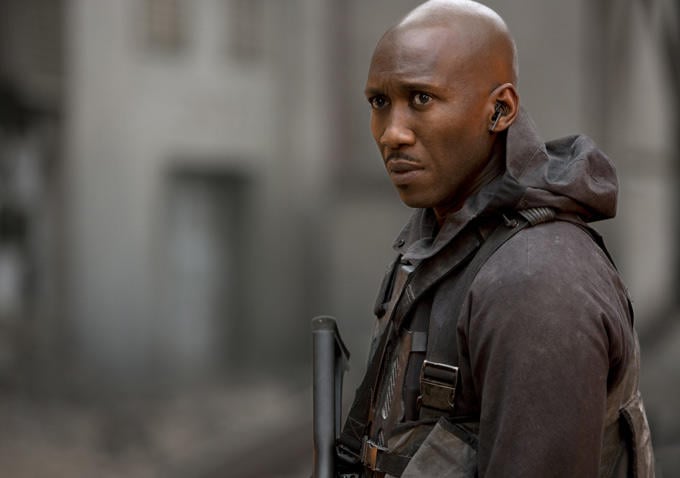 Boggs puts down his gun.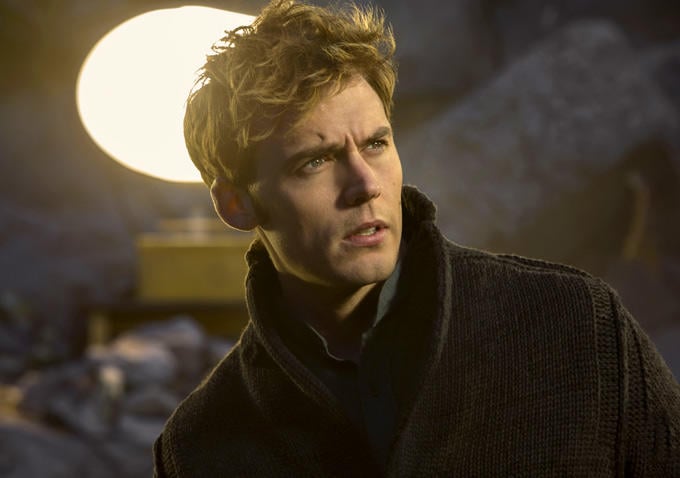 Finnick (Sam Claflin), also looking justifiably stressed.
Effie (Elizabeth Banks) has toned down her look for wartime.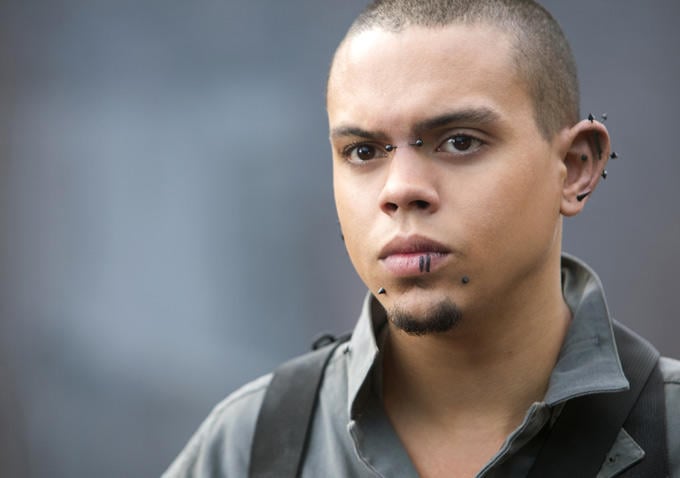 Messalla (Evan Ross) rocks a variety of interesting facial piercings.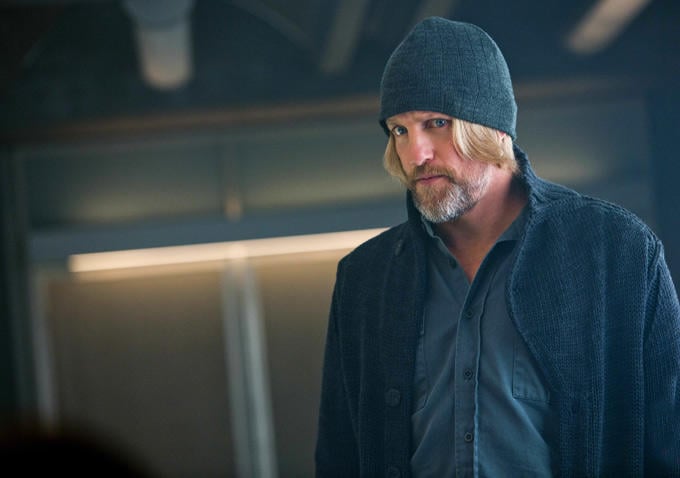 Haymitch shares the usual concerned look.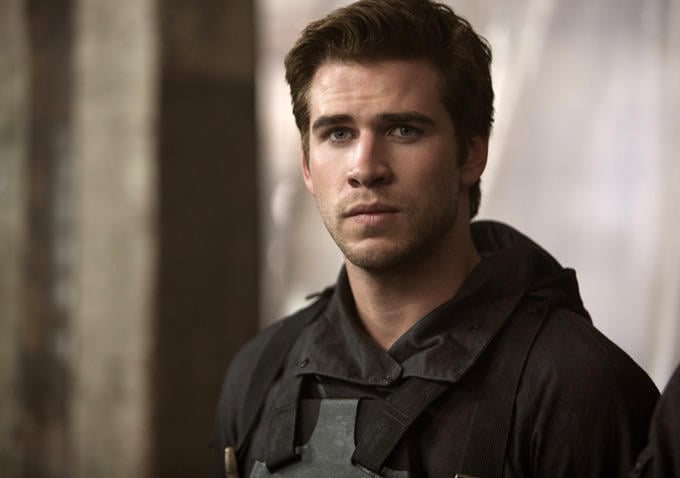 I think it's safe to say there will be no smiles in Mockingjay.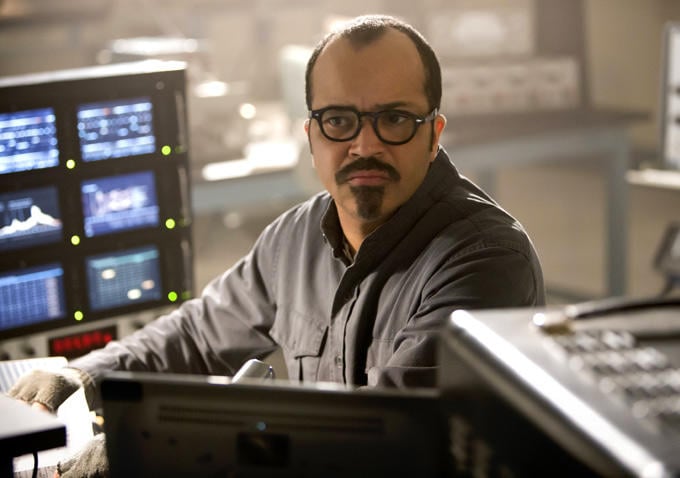 Not from Beetee (Jeffrey Wright).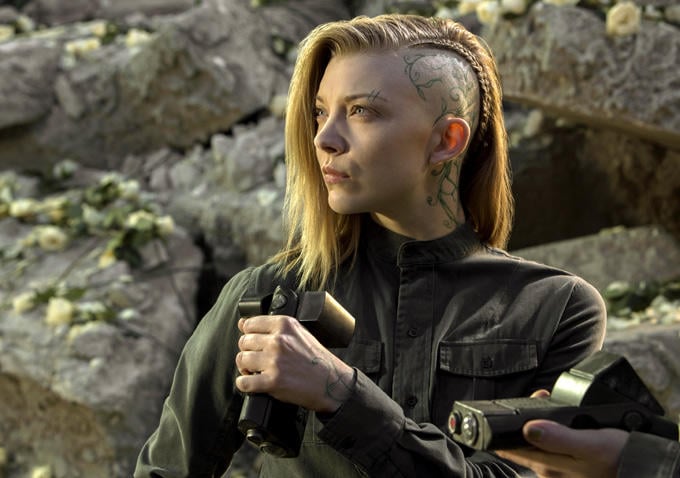 Or Cressida.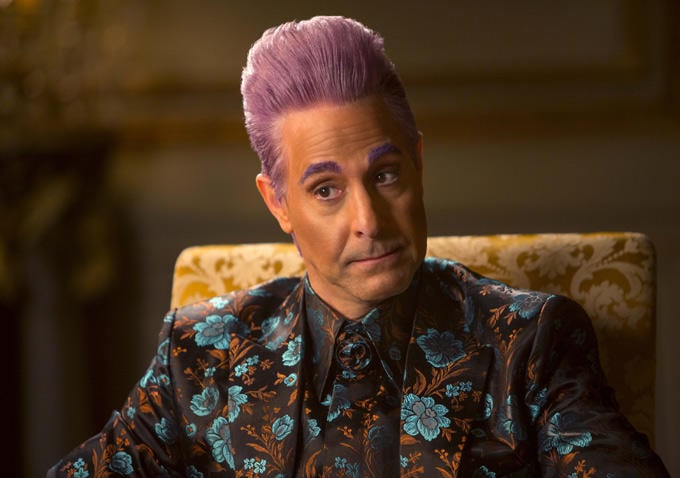 Not even Caesar Flickerman (Stanley Tucci).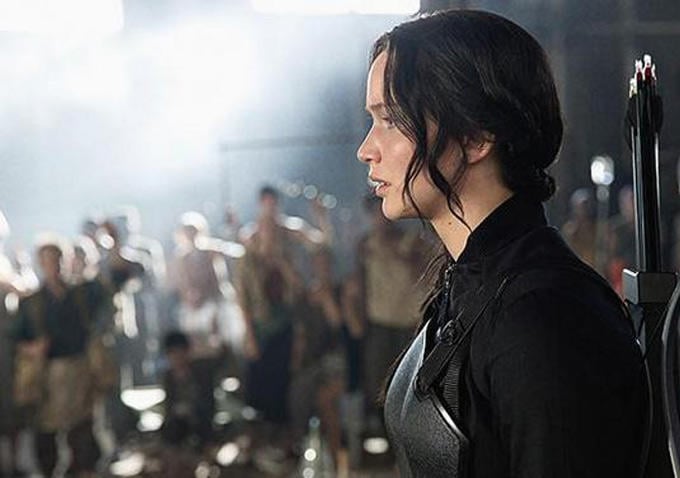 This is going to be intense.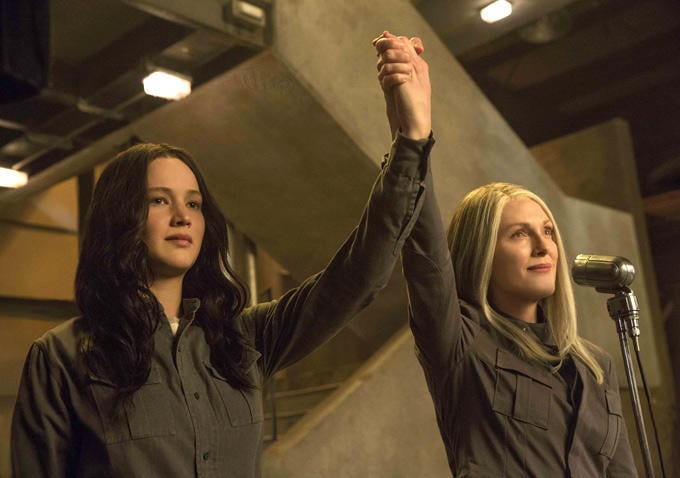 Katniss and President Coin raise their hands in union. And they almost look like they're smiling.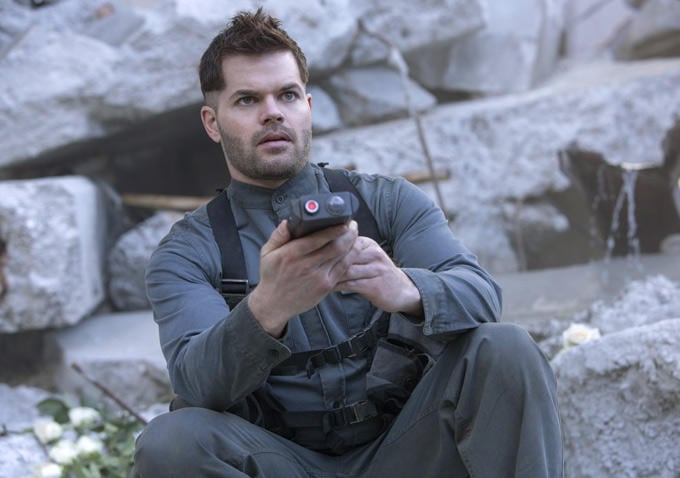 Castor takes aim.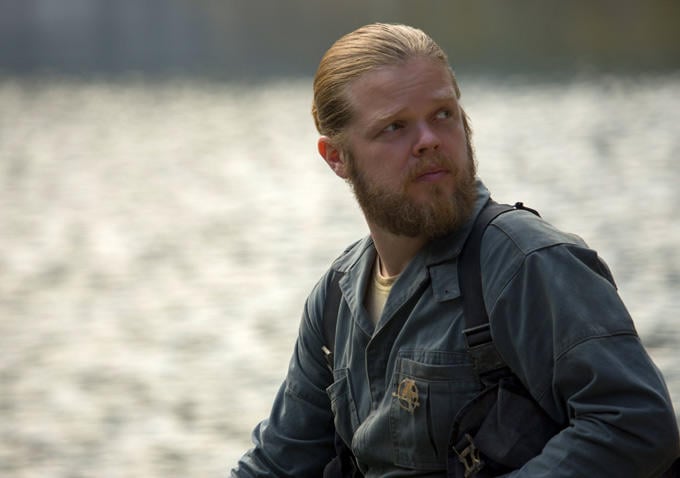 Elden Henson has joined the cast as Pollux.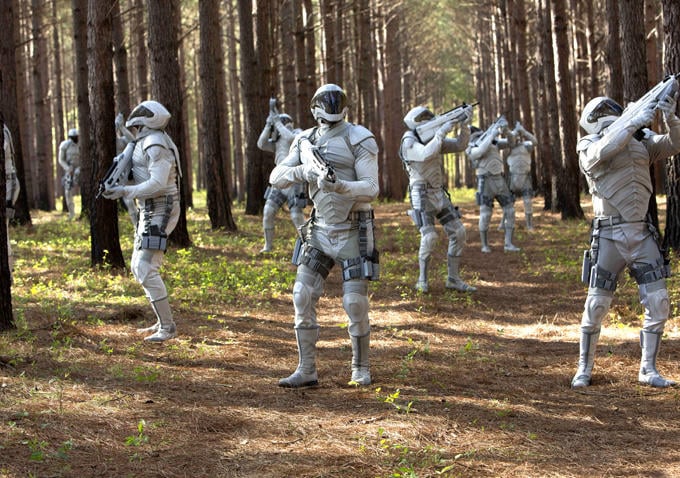 The Capitol soldiers look like they may be on the defense here.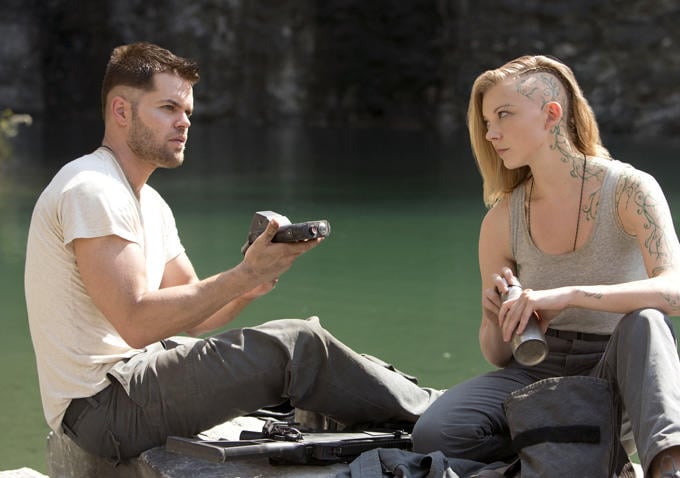 Castor (Wes Chatham) has a moment with Cressida.
Katniss discovers the creepy white rose from the new trailer [6].
Gale gets his gun ready.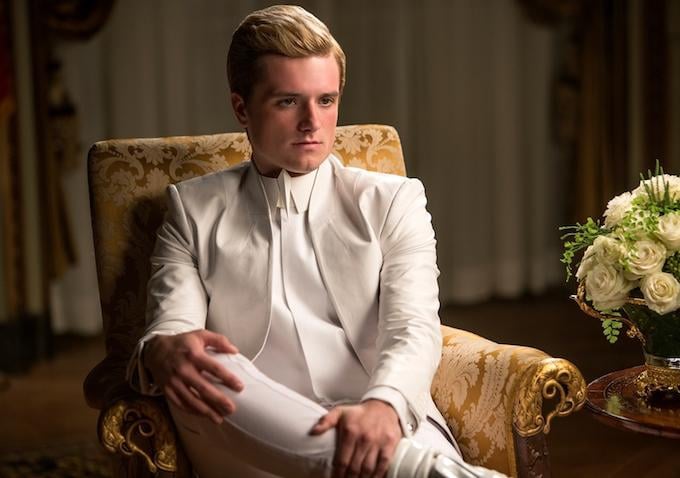 Peeta (Josh Hutcherson) is on the other side.
Katniss faces the fire.
President Coin looks formidable.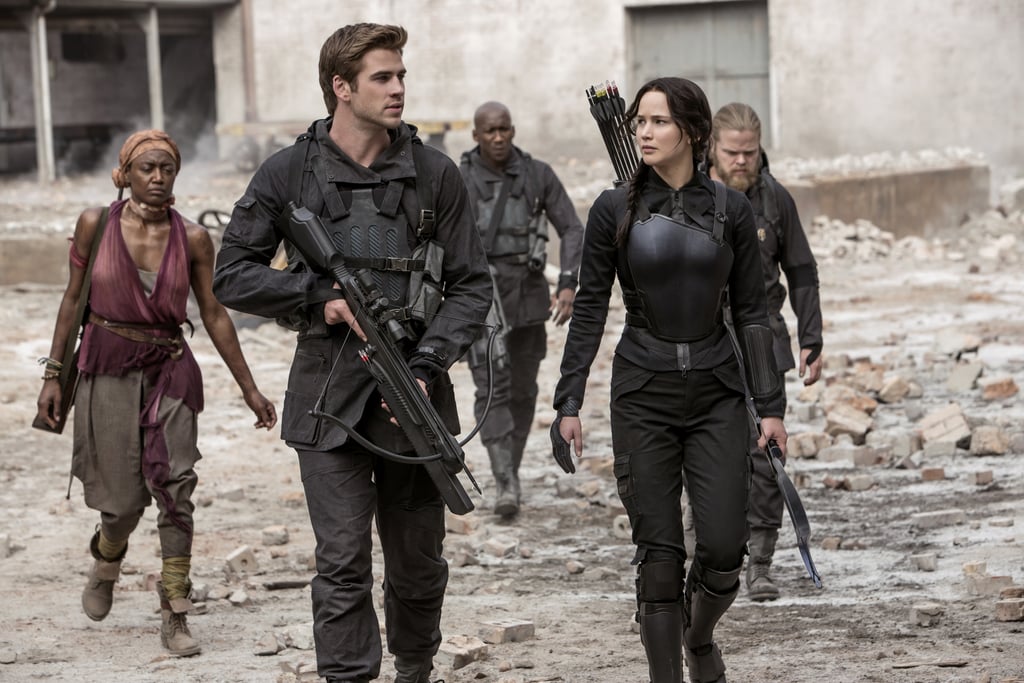 The army assembles.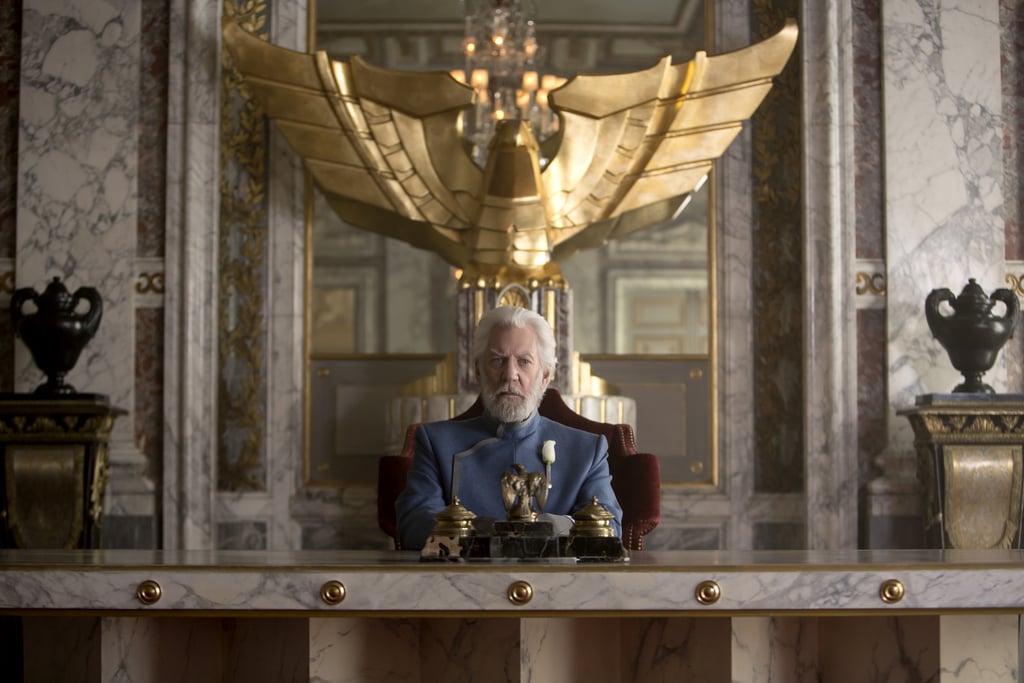 President Snow is chilling.