Movie Preview: Couples Retreat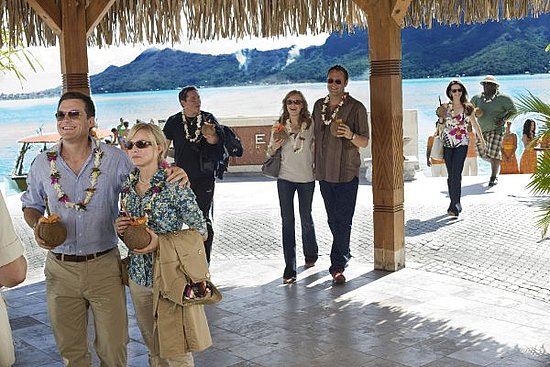 This movie stars a whole slew of actors who are no strangers to comedy (Vince Vaughn, Jon Favreau, Jason Bateman, Kristin Davis, Kristen Bell and a bunch more), though the trailer for their upcoming movie Couples Retreat doesn't really elicit the big laughs. It does look pretty cute, though, so maybe it's more of a silly-funny thing than a ha-ha-funny thing.
The story follows four couples — some happy in their relationships and some on the brink of separating — who attend a couples retreat together in a beautiful tropical location. As they go about working on their relationships, funny stuff happens, I guess. I will say that it's very cool to see Jon Favreau back in a more central role (he also wrote the movie). I love it when he directs movies, but I love it just as much when he's being funny on the big screen. The comedy opens Oct. 9. To check out the new trailer,
.