With the Venice and Telluride Film festivals recently wrapped up, awards buzz is already coming down the pipeline for Fall's most anticipated movies [1]. The Oscar buzz will get even louder after this week's kickoff of the Toronto International Film Festival, which usually introduces the year's big award winners, so to keep you in the loop, we're listening to the early praise and letting you know which movies are already being predicted to win big. Could this be Reese's or Benedict's year? Find out what people are saying here.
Source: The Weinstein Company [2]
Wild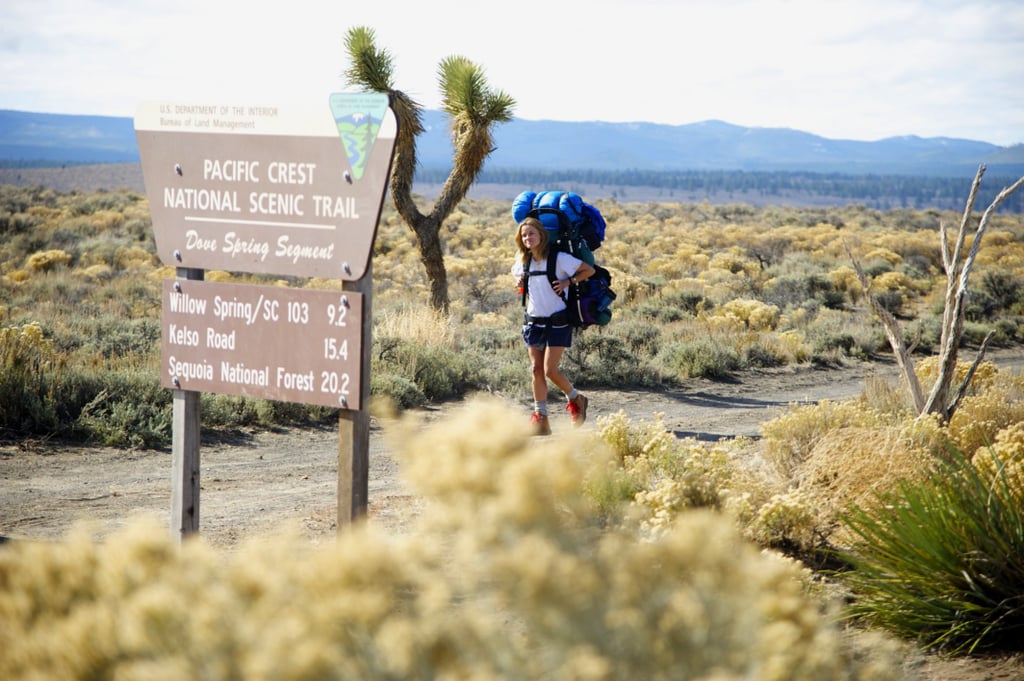 What it's about: Reese Witherspoon [3] plays Cheryl Strayed in the film based on her memoir of the same name as she hikes over 1,000 miles to grieve the loss of her mother (Laura Dern).
Where the buzz is coming from: The movie's Labor Day world premiere at Telluride was greeted with rapturous reviews, like that of The Hollywood Reporter's critic, who noted that director Jean-Marc Vallee could do what he did last year [4] with Dallas Buyers Club: earn Oscar nominations for his lead and supporting stars Witherspoon and Dern.
When it comes out: Dec. 5
Watch the trailer for Wild [5].
Birdman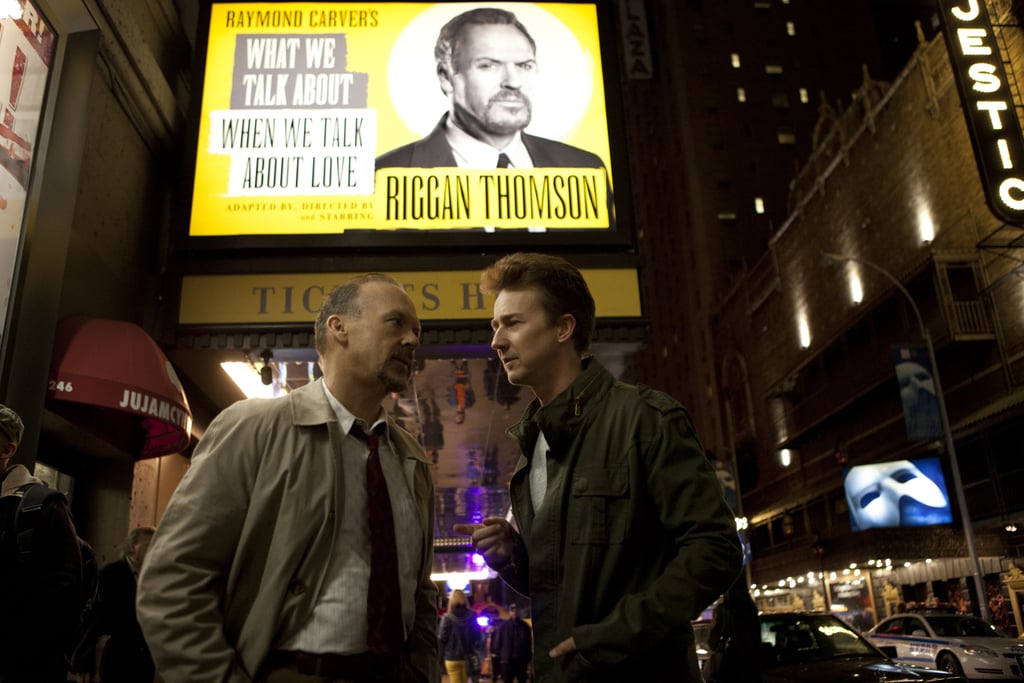 What it's about: Michael Keaton plays a faded actor known for an iconic superhero role who tries to make a comeback on Broadway. Edward Norton [6] and Emma Stone [7] also star. Alejandro G. Inarritu directed.
Where the buzz is coming from: Birdman premiered to overwhelmingly positive reviews at the recent Venice Film Festival; The Hollywood Reporter called it [8] "one of the most sustained examples of visually fluid tour de force cinema anyone's ever seen," while Variety praised it as [9] "a triumph on every creative level."
When it comes out: Oct. 17
Watch the trailer for Birdman [10].
99 Homes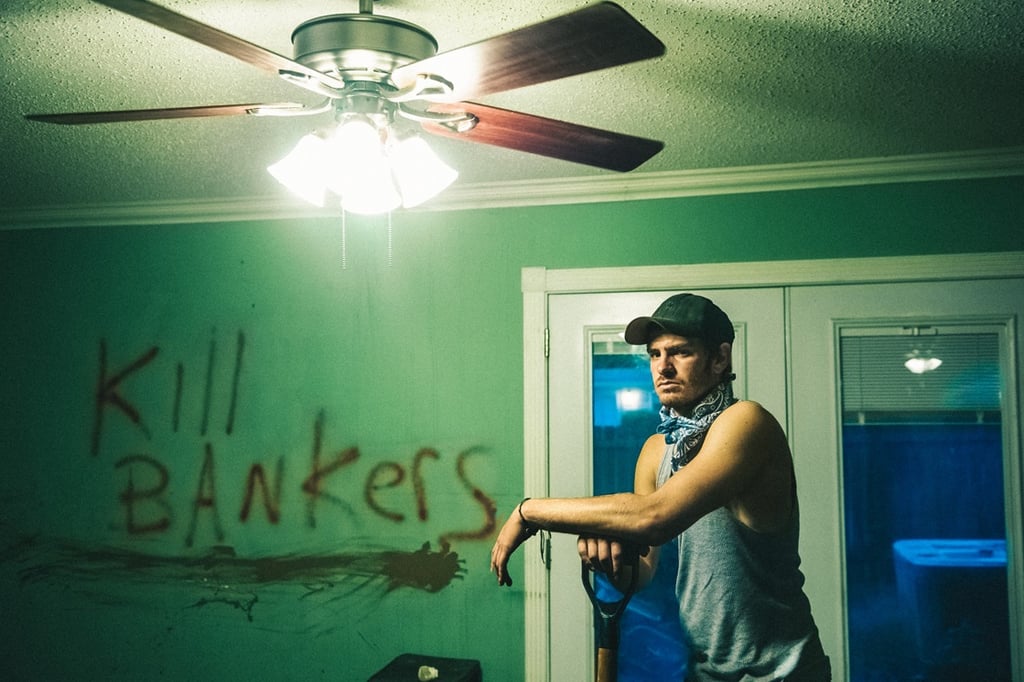 What it's about: Andrew Garfield plays a contractor who loses his home to foreclosure, then makes a deal with a repo man (Michael Shannon) to get it back.
Where the buzz is coming from: The film made a splash at both Venice and Telluride, from where Deadline's critic predicted Oscar nominations [11] for its stars, saying, "It would be hard to imagine Garfield's work overlooked. And Shannon would instantly become the one to beat for supporting actor."
When it comes out: TBD
The Imitation Game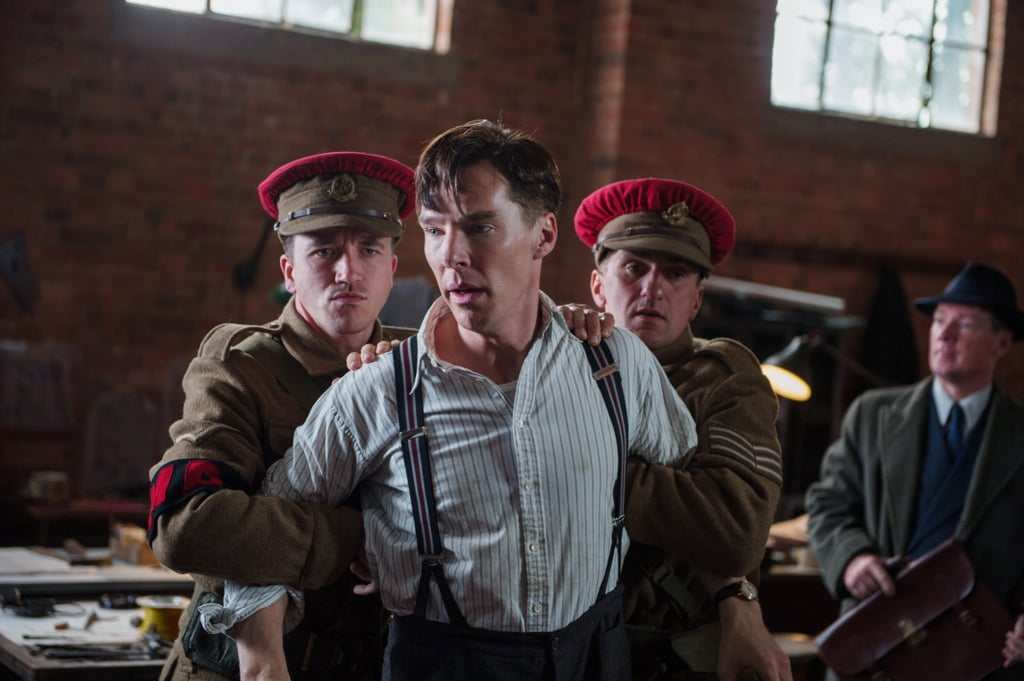 What it's about: Benedict Cumberbatch plays Alan Turing, the WWII code breaker who cracked the German Enigma to help the Allies win the war. Keira Knightley [12] plays a colleague.
Where the buzz is coming from: The movie had its premiere at Telluride, and critics loved Cumberbatch's performance; on his chances of an Oscar best actor nomination, The Wrap declared [13], "Predicting whether Cumberbatch will earn one kind of counts as a 'no s–t, Sherlock' no-brainer."
When it comes out: Nov. 21
Watch the trailer for The Imitation Game [14].
Rosewater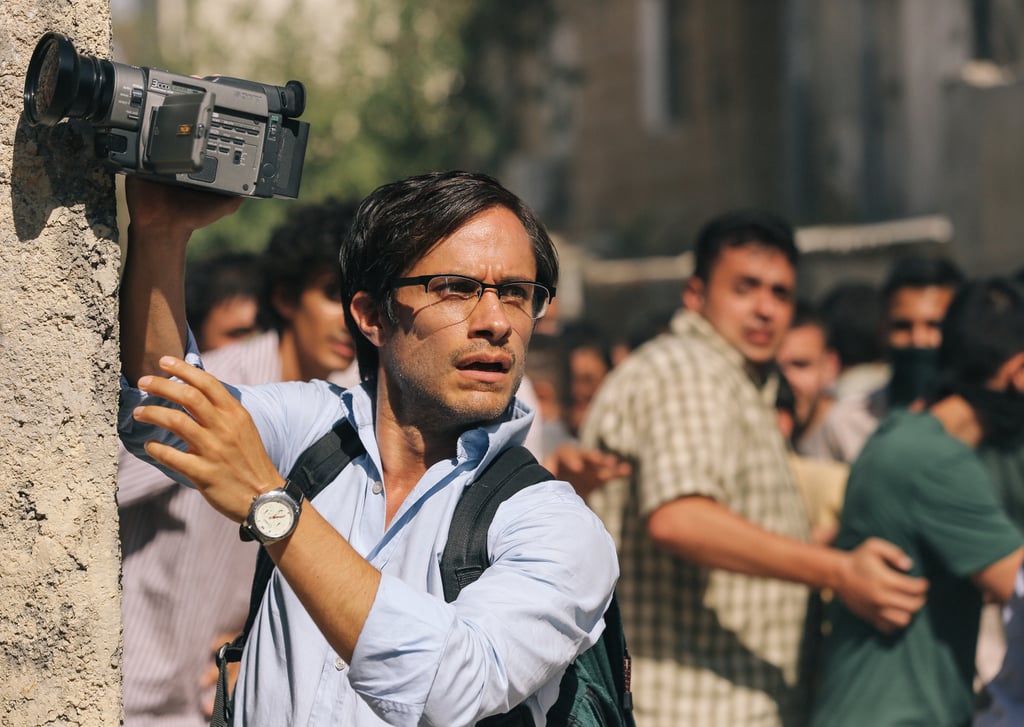 What it's about: Gael García Bernal [15] plays real-life journalist Maziar

Bahari

, who reported on the 2009 Iranaian elections and was imprisoned as a spy. Jon Stewart [16] wrote and directed the movie, his first time behind the camera.
Where the buzz is coming from: At the recent Telluride Film Festival, the movie received a standing ovation, and Deadline's critic wrote [17], "Will it bring two-time Oscar show host Stewart back to that venue in a different capacity? I have no idea, but his film at least deserves to be in the conversation."
When it comes out: Nov. 7
Watch the trailer for Rosewater [18].
Foxcatcher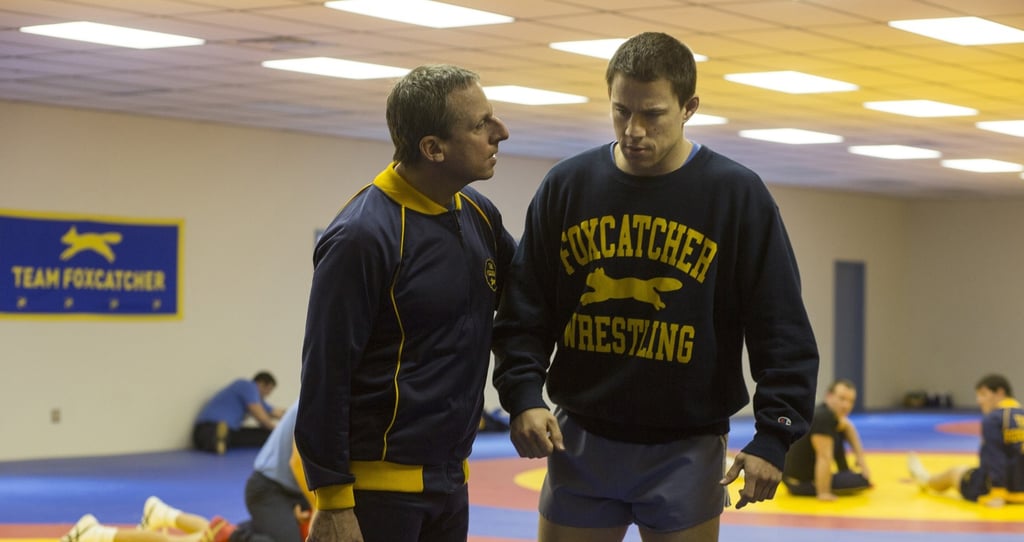 What it's about: Channing Tatum [19] plays wrestler Mark Schultz and Steve Carell [20] plays his benefactor John du Pont, who killed Mark's brother, David (Mark Ruffalo [21]), in real life.
Where the buzz is coming from: Foxcatcher lit up Cannes, with awards talk for Tatum, Carell, and Ruffalo. In fact, Variety predicted [22] that it was "Perhaps the sole credible awards-season heavyweight to have emerged from this year's Cannes Film Festival."
When it comes out: Nov. 14
Watch the trailer for Foxcatcher [23].
Whiplash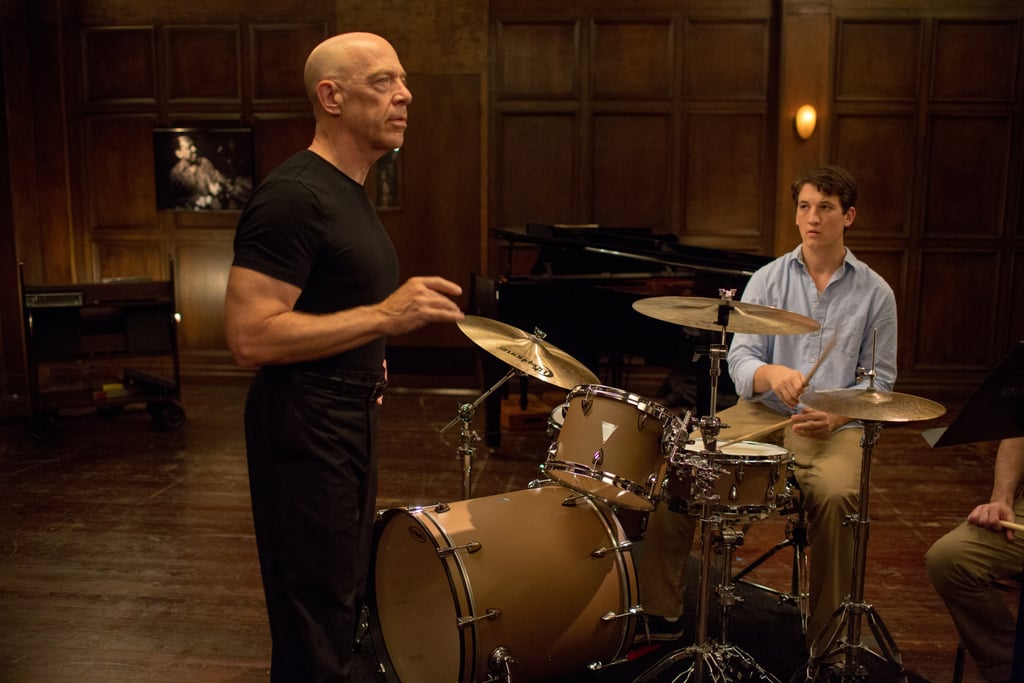 What it's about: Miles Teller plays a student jazz drummer, and J.K. Simmons is the conductor who pushes him to succeed (and, well, bleed).
Where the buzz is coming from: The film won the grand jury prize and the audience award back at the Sundance Film Festival, especially for Teller's performance. Variety praised him [24] for his "hyper-physical performance — yet another radical departure for an actor who's been out-transforming nearly everyone in his generation." Expect the buzz to be reignited when Whiplash comes to TIFF.
When it comes out: Oct. 10
Watch the trailer for Whiplash [25].