Mother's Day [1] always gets us thinking about everything our mothers have done for us, and for me, that includes introducing me to a lot of great movies. So I asked my fellow editors which movies they wouldn't have found without their moms and which films they watch with their moms. Some of the answers were surprising (The Rocky Horror Picture Show!), and some were more expected: it turns out everyone's mom loves Gone With the Wind. Take a look through our favorite mom movies, and let me know what you always watch with your mom!
Source: MGM [2]
Steel Magnolias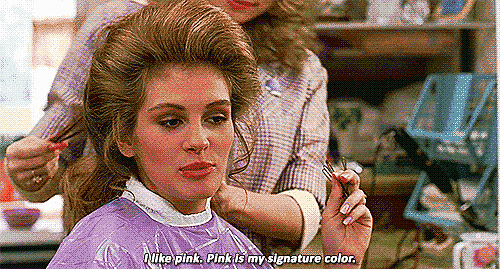 My mom and I have been watching Steel Magnolias together for years — and by watching, I mean it comes on TV and we have to let it play, held hostage by Sally Field [3], Julia Roberts [4], and the other ladies. Though we don't have as much occasion to sit down together, we quote this movie to each other all the time, the sillier lines the better (favorites include, "You are a PIG from HELL," and wailing, "Mah contaaact").
— Shannon Vestal, entertainment editor
Sabrina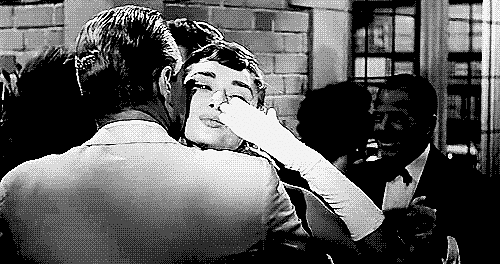 While searching for a movie on TV, my mom and I stumbled upon Sabrina — she'd seen both versions: 1954 and 1995 and was certain I'd love it. Within the first five minutes, I was hooked. Though it was the stunning fashions that first captured my attention, with each viewing (always with my mom), I've come to appreciate multiple aspects of the film.
— Mandi Villa, contributing fashion editor
The Princess Bride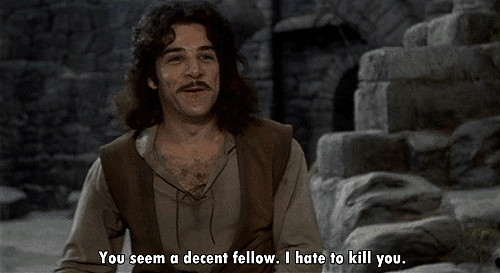 As far as I know, my mom has two favorite movies: The Princess Bride and Die Hard. I grew up watching The Princess Bride with her, and it's still one of my favorite movies of all time. She couldn't get me to watch Die Hard until last Christmas (I know, I know), and while I didn't love it quite as much as she does, we both agree that John McClane is pretty hot.
— Becky Kirsch, entertainment director
Baby Boom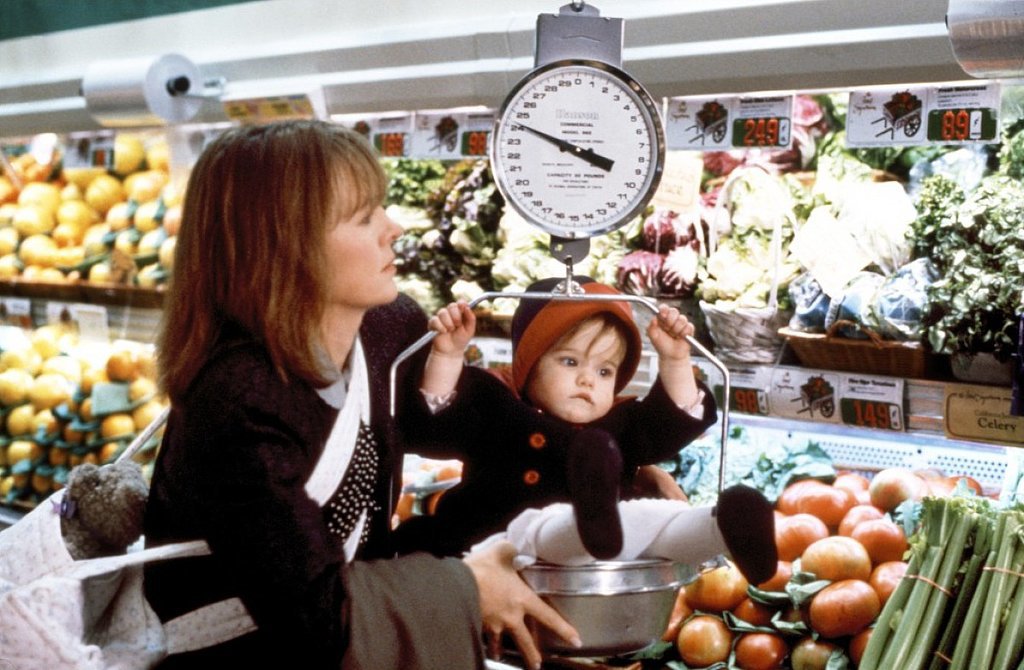 Some of my earliest memories are climbing into bed with my mom on a Saturday morning to watch our taped VHS recording of Baby Boom. It kicked off my appreciation of all things Diane Keaton [5] (thanks, Mom!) and showed me that I too could be a powerful woman in a big city someday. With that said, I still have visions of moving to Vermont to fix up an old gorgeous house and jarring my own homemade applesauce.
— Lizzie Fuhr, assistant fitness editor
Source: United Artists [6]
The Rocky Horror Picture Show
We went on a family cruise when I was a preteen, and my mom decided that was the perfect opportunity to take me to a midnight showing of The Rocky Horror Picture Show. She first saw the movie in theaters when it came out in 1975 (like a true Transylvanian in pursuit of a midnight double-feature picture show), and she wanted to pass along her love of the film to me. As soon as I heard "Time Warp," I knew it was true love — Rocky Horror is still the weirdest and most randomly wonderful thing I've ever seen. The whole experience (and movie) remains very close to my heart. My mom and I also duet songs from the soundtrack and have seen the movie live, complete with props and shouted extra dialogue from fans — the love runs that deep.
— Cassie Becker, copy editor
A League of Their Own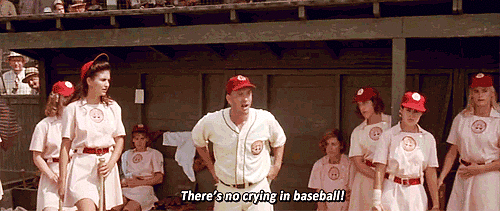 A League of Their Own came out when I was only 4 years old, but I remember watching it with my mom again and again and absolutely loving it. Later she'd go on to coach a few of my little league teams, and we'd always quote our favorite lines together out on the field. Since then, there have also been more than a couple occasions when we serenaded each other with "It Had to Be You," because of course.
— Laura Marie Meyers, assistant entertainment editor
Yellow Submarine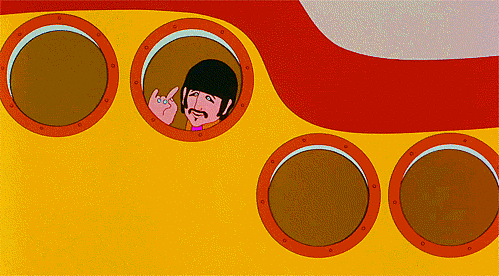 When I was four, my mom woke me up to watch a late-night movie. I was really groggy, tired, and confused. What movie was worth pulling a 4-year-old out of bed? Yellow Submarine of course. I'm 99.9 percent positive she didn't get what was going on, she just thought it was a cool cartoon I'd like. She was right. She usually is.
— Sabrina Eldredge, senior product manager
Source: United Artists [7]
Remember the Titans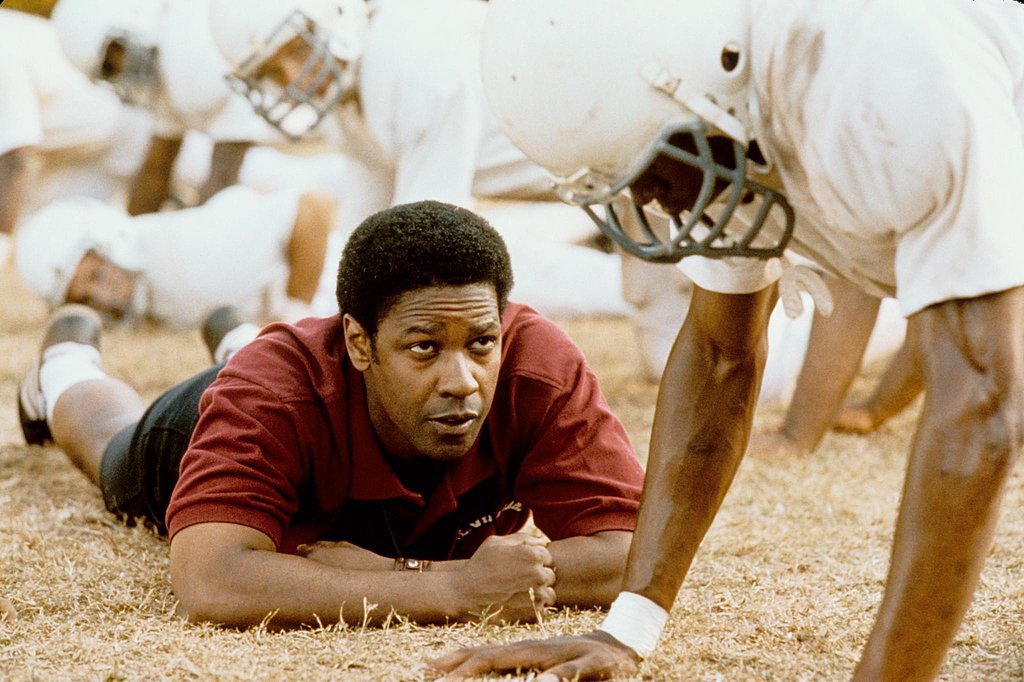 My mom and I are more of a TV-watching duo (blame our short attention spans), but we are more than willing to watch a movie that stars Denzel Washington [8]. We've watched everything of his, from Remember the Titans to License to Kill (a crappy TV movie he made about drunk driving) — well, except for Training Day. My mom doesn't like to see him swear too much.
— Leah Rocketto, assistant moms editor
Gone With the Wind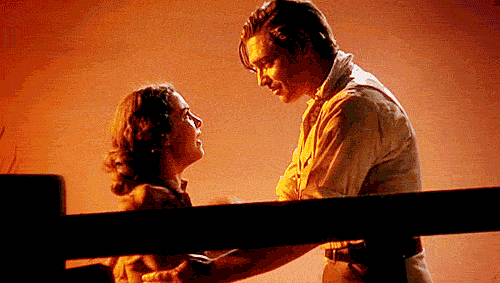 My mother is mildly obsessed with Gone With the Wind, and my first time watching was definitely with her. If you haven't seen it, it's long, and I don't require annual viewings like she does, but I have a suspicion it makes her really happy when I suggest watching it, so I find myself doing it every so often when I'm home visiting. And as a good daughter, I've indulged her love in other ways — like going to the Gone With the Wind museum in Atlanta, which is a real thing, guys.
— Leah Melby, associate fashion editor
My mom and I love watching Gone With the Wind. Every time that we see it on Turner Classic Movies, we pretty much are glued to the couch for the next four hours. My mom is from Mississippi and has an affinity for hoop skirts and plantation homes. She and Scarlett are kindred spirits (I say this with the most fondness).
— Anna Monette Roberts, assistant food editor
My mom loves her classics. So much so, she can recite every single one of Scarlett O'Hara's lines from Gone With the Wind. Even though it's a long one, I always get engrossed in the story and drama. Whenever I watch this, it takes me back to those times she'd let me stay up past my bedtime and eat junk food!
— Stephanie Wong, editorial development assistant
Source: MGM [9]
Dirty Dancing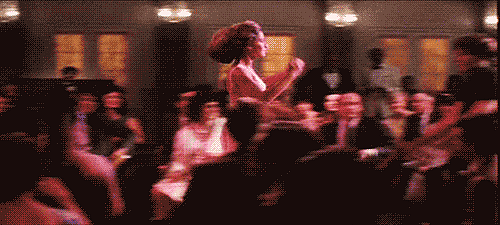 My mother actually introduced me to Dirty Dancing. I was not allowed to watch the entire thing when it first came out, but I was allowed to watch the final dance scene — which I did over and over until the day that I was finally allowed to watch the entire thing. It still took me several viewings before I actually caught on to the whole Penny-pregnancy storyline. For me, it was always about the dancing.
— Krista Moatz, EVP editorial operations
27 Dresses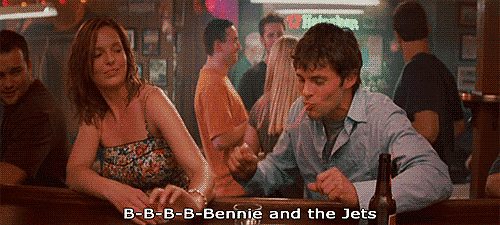 My mother and I love to watch chick flicks together. We always ditch my dad and brother by going into separate theaters and watching anything from Something Borrowed to 27 Dresses. We love happy movies where the guy gets the girl.
— Lauren Levinson, beauty editor
Father of the Bride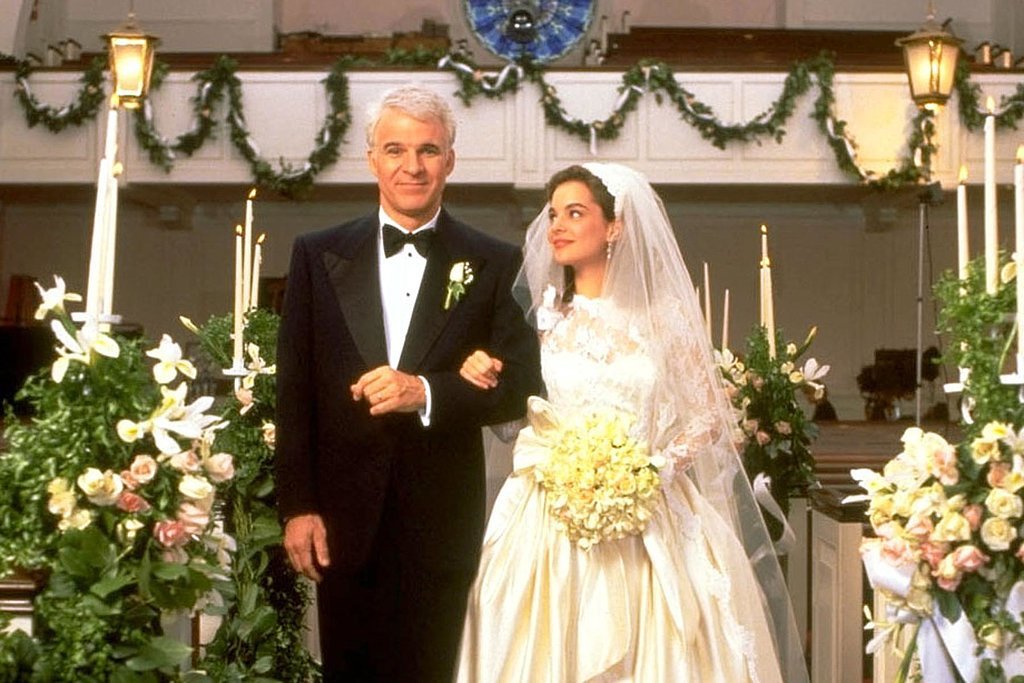 I have great memories of watching Father of the Bride at home with my mom (and perhaps the whole family) on more than one occasion and laughing to the point of tears. Franck, quite "franckly," never gets old!
— Lisa Horten, associate moms editor
When Harry Met Sally . . .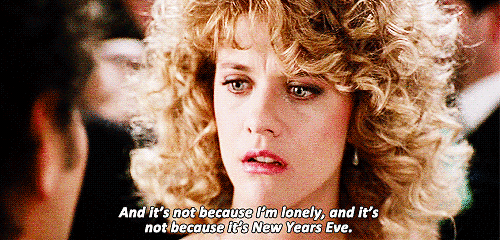 Many people who claim they can quote When Harry Met Sally . . . begin with "I'll have what she's having" and end with "Men and women can't be friends." That's just the tip of the iceberg for my mom and me. The both of us can not only recite the movie start to finish, but we (and the entire foodservice industry) have Sally Albright to thank for our intricate and taxing meal orders. What can I say? "On the side" is a very big thing for us.
— Randy Miller, associate fashion editor
Overboard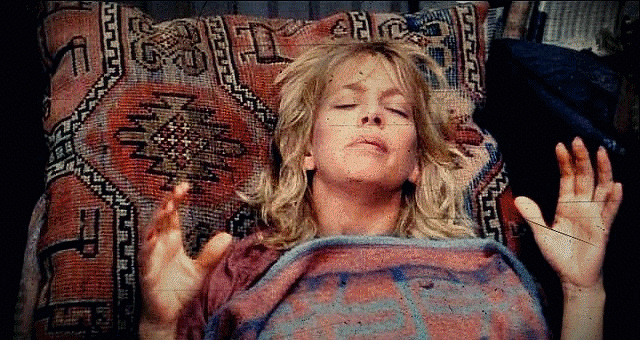 I've been watching Overboard since before I could walk, thanks to my mother. There's something so wonderful about Goldie Hawn [10] that even to this day, no matter where I am in the world, watching her in Overboard, House Sitter, or Wildcats feels like coming home.
— Maggie Pehanick, assistant entertainment editor
Source: MGM [11]