This month has brought a new crop of can't-miss books, and we're highlighting a range of April must reads to keep you entertained all season long. Whether you're jetting off for a Spring-break getaway or relaxing at home, there's an exciting mix of memoirs, thrillers, novels, and more to help you get your literary fix. Parks and Recreation [1] fans can look forward to Rob Lowe [2]'s new book, short-story buffs are sure to appreciate Lydia Davis's buzzed-about release, and those who love The Perks of Being a Wallflower should be sure to check out one author's debut novel, Love Letters to the Dead, which got a stamp of approval from Stephen Chbosky. Check out all that and more this month in our April must reads, and then feel the love with more new books on POPSUGAR Love & Sex [3]!
Love Life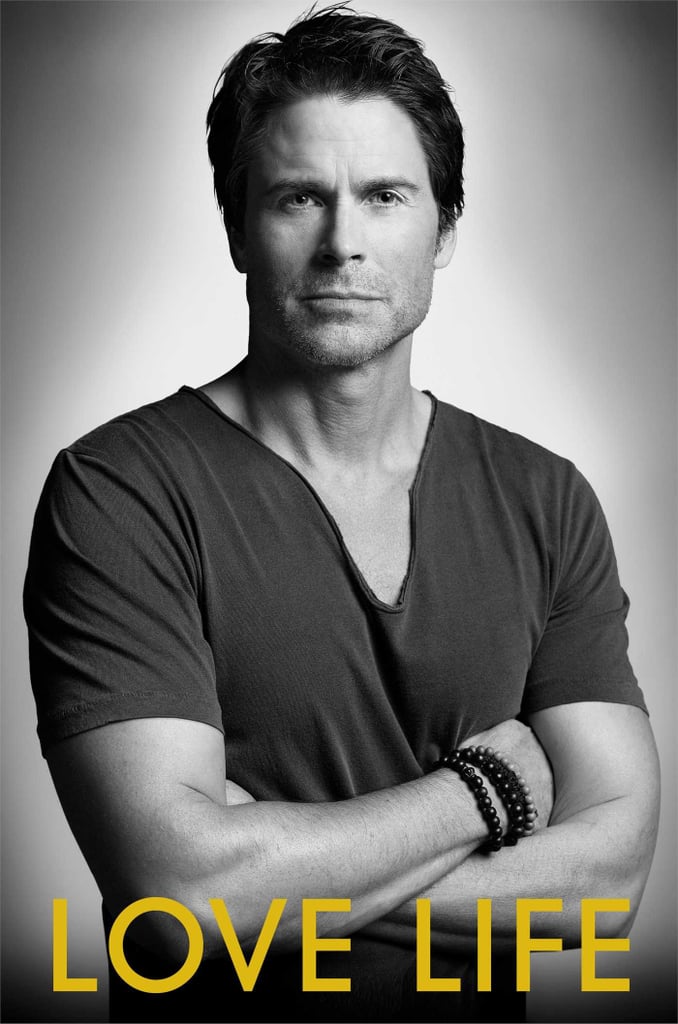 With a 2011 bestseller under his belt, actor Rob Lowe [4] talks men, women, sex, and love in Love Life [5]. He shares stories about Parks and Recreation, parties at the Playboy Mansion, and more personal observations about parenthood and marriage.
Out April 8
The Opposite of Loneliness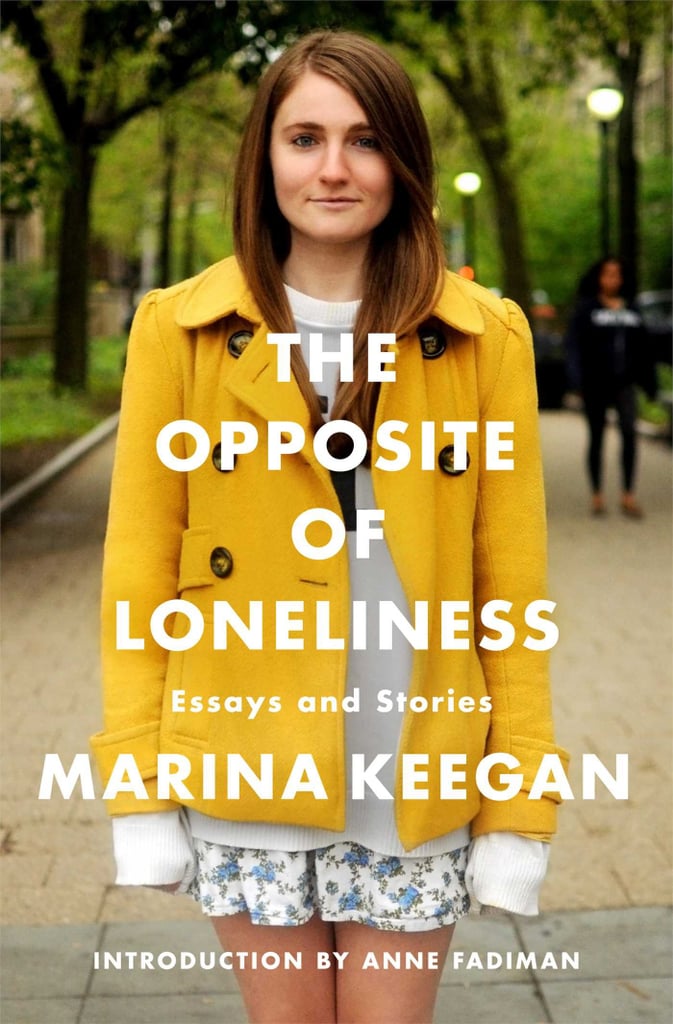 Marina Keegan's The Opposite of Loneliness: Essays and Stories [6] is a posthumous collection written by a 2012 Yale student who had a play set to be produced and a job waiting at The New Yorker when she died tragically in a car crash days after graduation. Following the viral success of her final essay for the Yale Daily News, "The Opposite of Loneliness," her essays and stories have been gathered into a collection.
Out April 8
Can't and Won't: Stories by Lydia Davis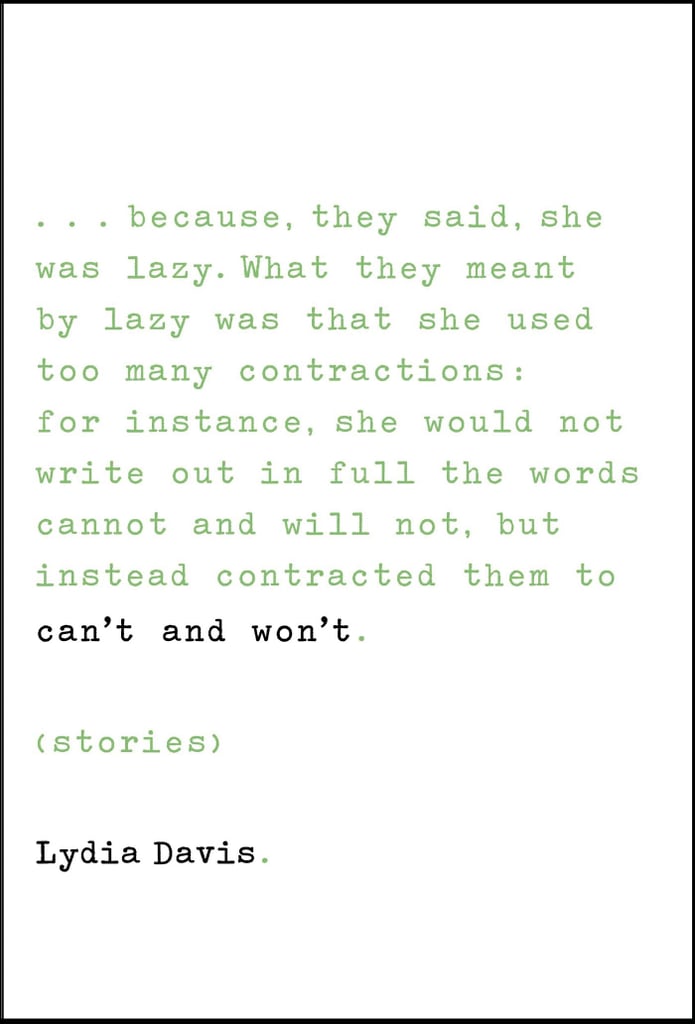 The highly anticipated book Can't and Won't: Stories [7] by 2013 Man Booker International Prize winner Lydia Davis is a collection of sharp, poignant, and experimental stories that shed light on the humor and challenges of everyday life.
Out April 8
Dorothy Must Die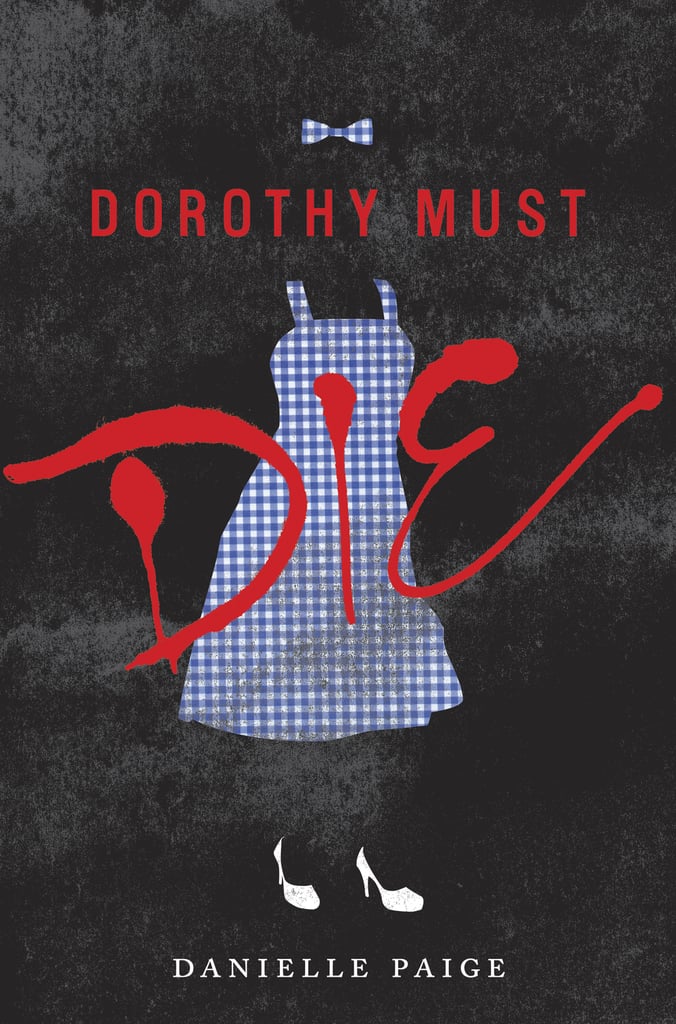 Fans of The Wizard of Oz will appreciate Dorothy Must Die [8] by Danielle Paige, a witty, action-packed read that follows a girl from Kansas who finds herself at the center of Oz drama she never expected. When she arrives in Oz, Amy Gumm finds that Dorothy's grown power hungry and it isn't clear who to trust. Having been recruited by the Revolutionary Order of the Wicked, Amy knows one thing for sure: Dorothy must die.
Out April 1
Casebook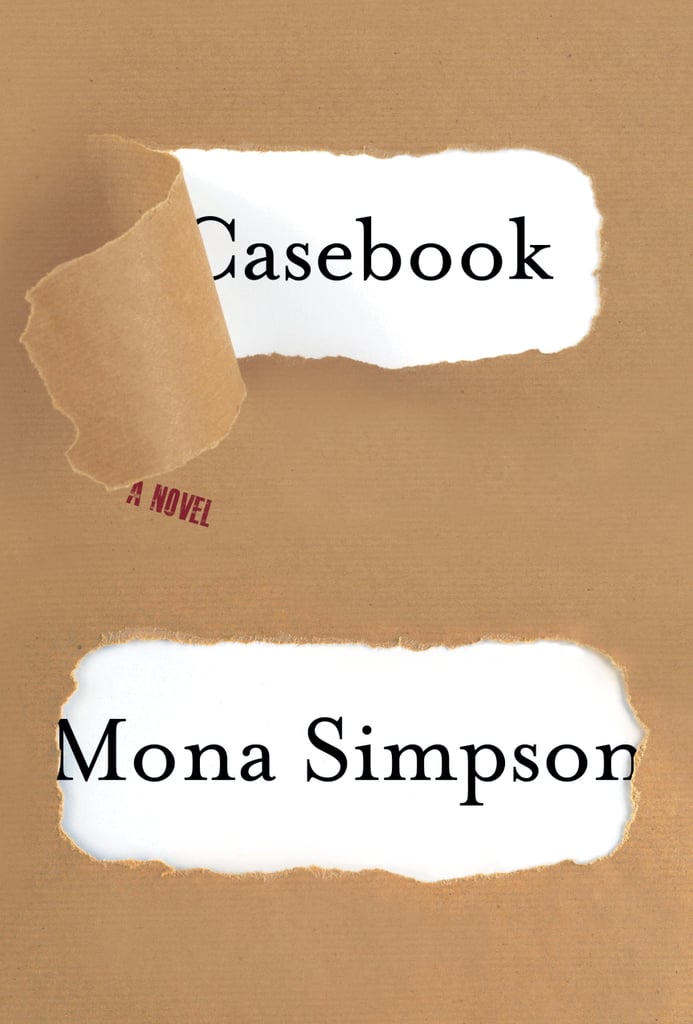 Anywhere But Here author Mona Simpson's Casebook: A Novel [9] follows a young boy's journey to discover more about his troubled family. Miles finds himself spying on his parents from the inside, enlisting the help of his friend Hector as he struggles to reconcile what he finds and search for a happily ever after.
Out April 15
The Women of Duck Commander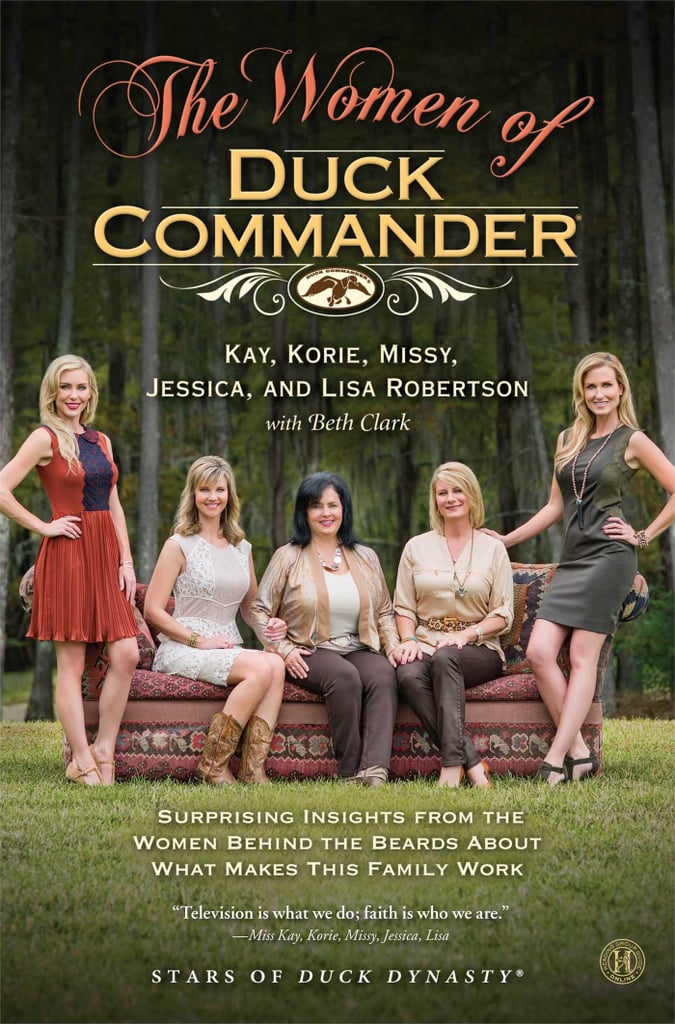 The men of the Duck Dynasty crew have sparked their fair share of controversies, but it's the show's females who speak up in The Women of Duck Commander: Surprising Insights From the Women Behind the Beards About What Makes This Family Work [10]. In it, Kay, Korie, Missy, Jessica, and Lisa Robertson dish on their relationships, their pasts, and what it's like to share their lives on TV.
Out April 1
Things a Little Bird Told Me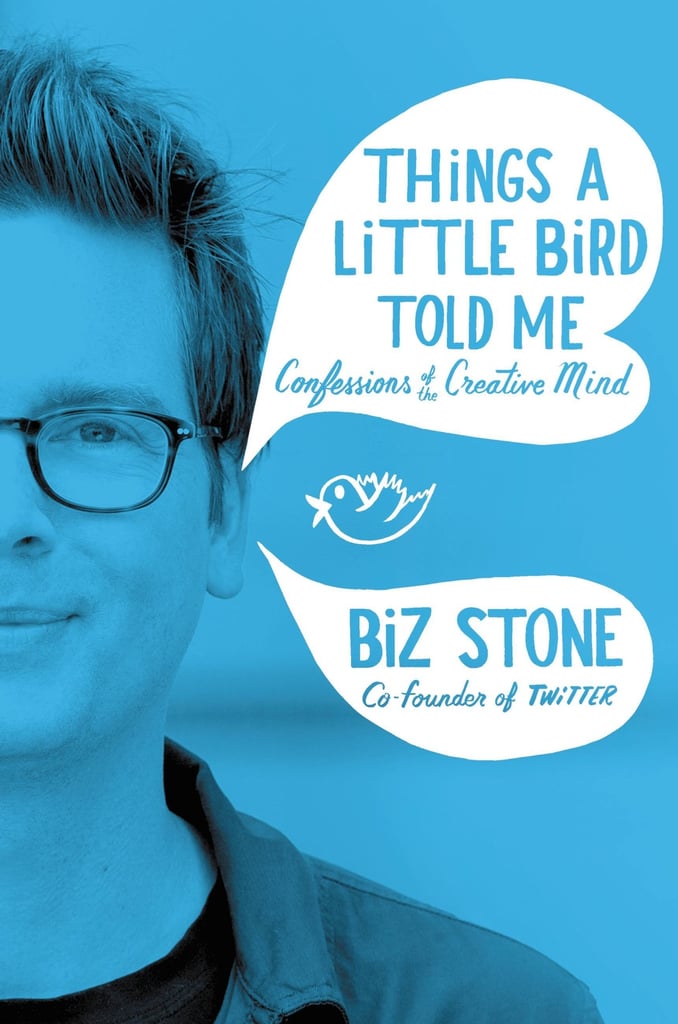 Twitter cofounder Biz Stone shares personal stories about his time at Google and Twitter in Things a Little Bird Told Me: Confessions of the Creative Mind [11]. Offering insights into creativity and success, he also writes about his early life and how he came to find himself in Silicon Valley, CA.
Out April 1
In Paradise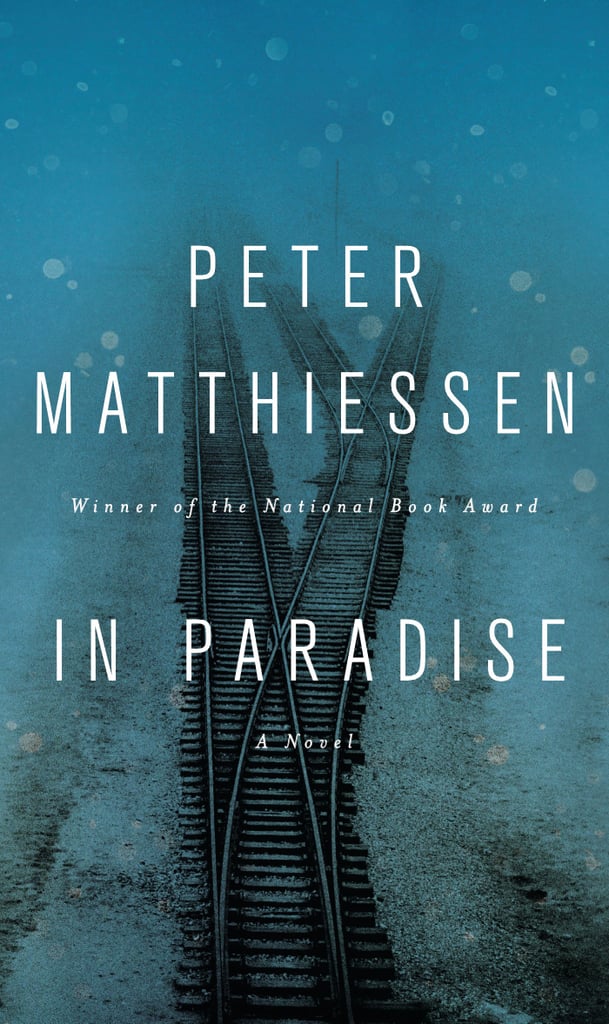 In Paradise: A Novel [12] by National Book Award winner Peter Matthiessen is set at a former concentration camp in Winter 1996. Over a hundred men and women from different backgrounds gather for a weeklong retreat to pray and remember the Holocaust, and American academic Clements Olin finds himself among them to research the experience. With the retreat participants eating and sleeping in the Nazi officer quarters, tensions builds as they struggle through an emotional, complicated experience.
Out April 8
Listen to the Squawking Chicken
In Listen to the Squawking Chicken: When Mother Knows Best, What's a Daughter to Do? A Memoir (Sort Of) [13] by Elaine Lui, the witty writer behind Lainey Gossip [14] gets personal with funny, insightful, and surprising advice she's learned from her mom.
Out April 22
Chestnut Street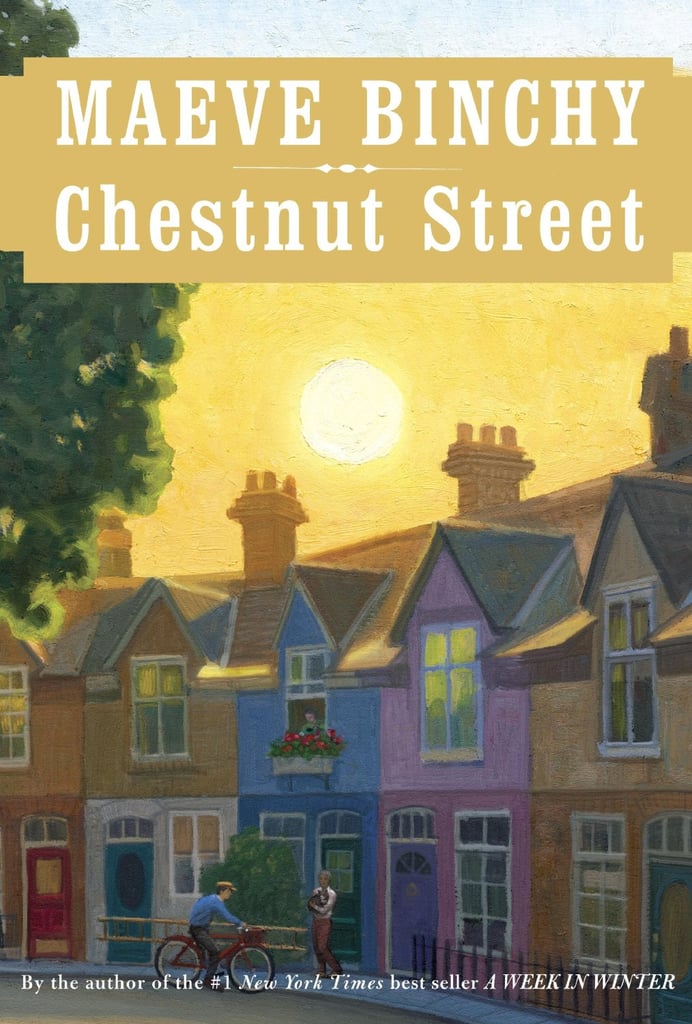 In the short-story collection Chestnut Street [15], author Maeve Binchy weaves together the surprising, funny, and touching stories of several characters who live on a street in Dublin, Ireland, including a window cleaner, a fortune teller, and a young girl preparing to get married.
Out April 22
Love Letters to the Dead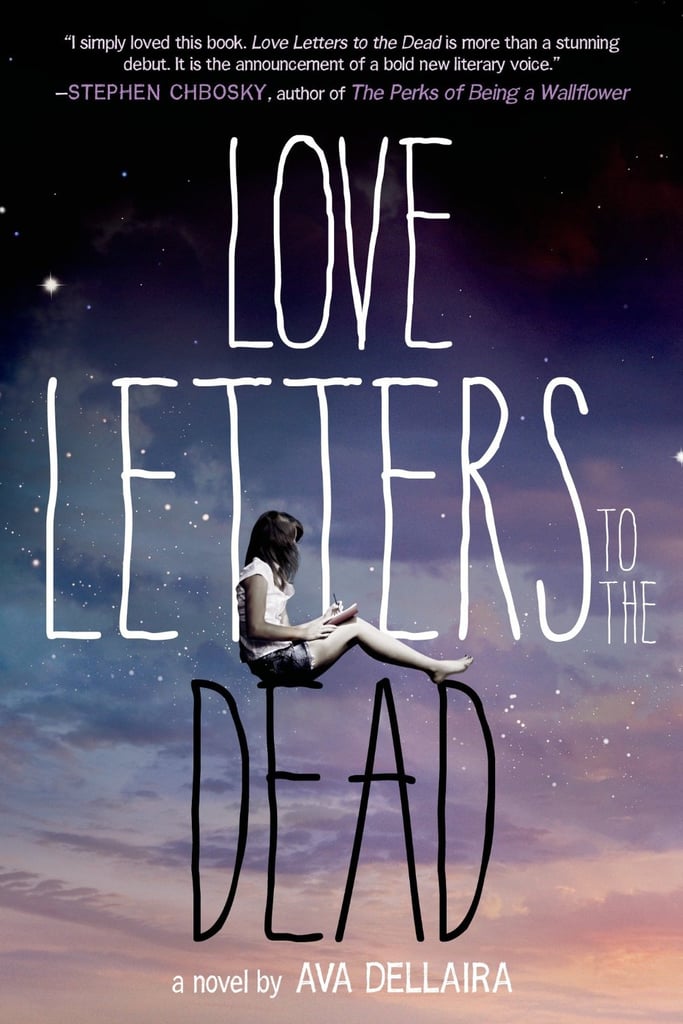 In what The Perks of Being a Wallflower author Stephen Chbosky calls "a stunning debut," author Ava Dellaira tells the story of Laurel, who struggles with a school assignment — to write a letter to a dead person. The book, called Love Letters to the Dead [16], follows Laurel's journey as she writes letter after letter to people like Amy Winehouse [17], Heath Ledger [18], and Kurt Cobain, who her late sister once loved. Through her writing, Laurel remembers pieces of her past she'd hidden away, learning more about who she is and who her sister had truly been.
Out April 1
Love and Treasure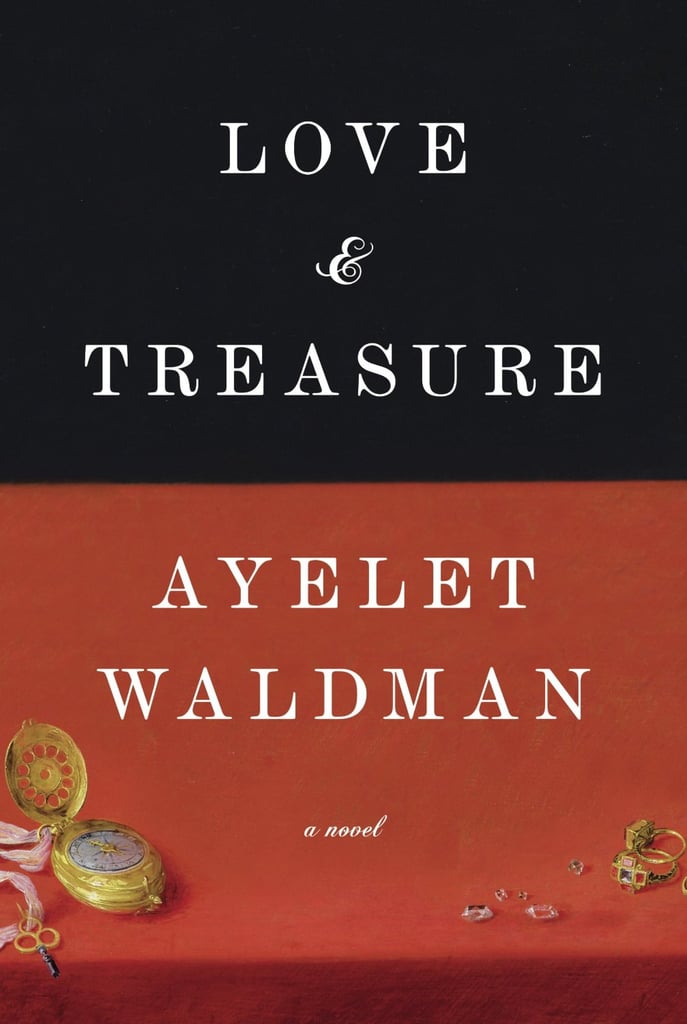 Love and Treasure [19] by Ayelet Waldman moves between the past and present as a man named Jack gives his granddaughter, Natalie, a special necklace, instructing her to search for an unknown woman. The assignment sends Natalie down a surprising path of secrets and treasures as she comes to understand more about herself and the complicated life of her grandfather.
Out April 1
Hidden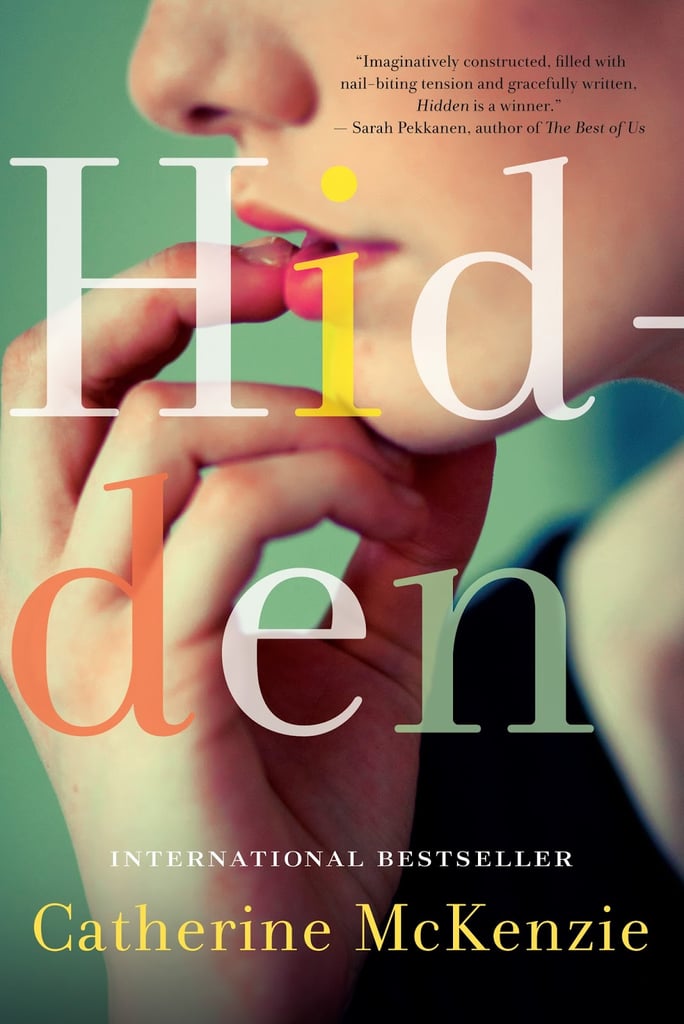 In Hidden [20] by Catherine McKenzie, a man named Jeff is killed in a car accident, leaving two women devastated — his wife, Claire, and his co-worker, Tish. The two grieve in their own ways, and with the book told through the alternating voices of Jeff, Claire, and Tish, readers get a glimpse into the characters' messy emotions and relationships.
Out April 1
Things I Should Have Told My Daughter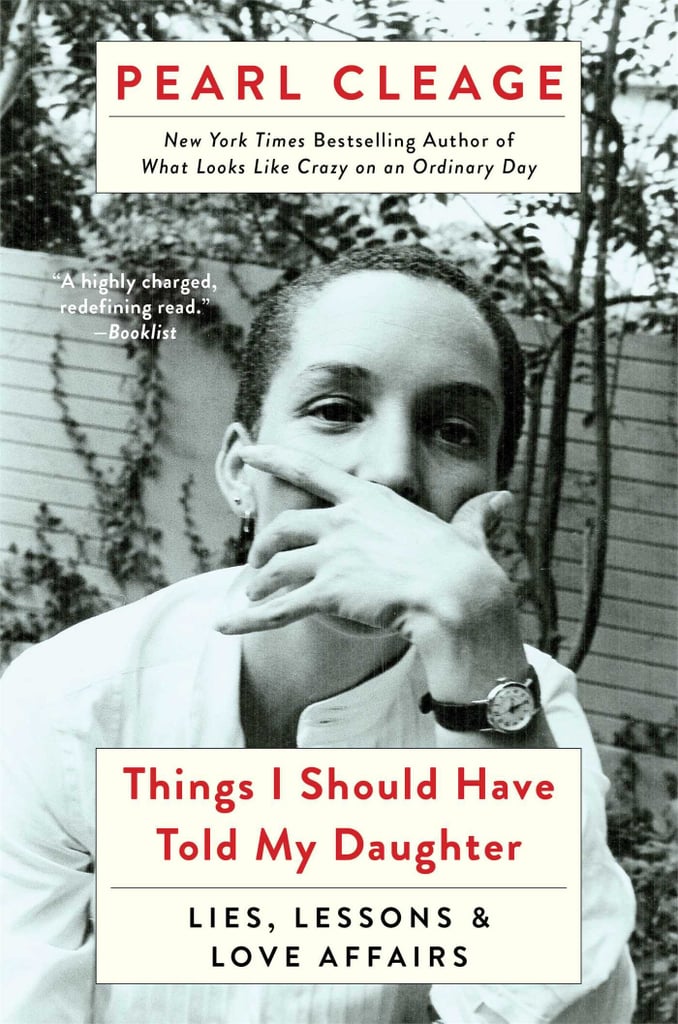 Playwright and bestselling author Pearl Cleage writes an honest, inspirational look into her life and loves in Things I Should Have Told My Daughter: Lies, Lessons, and Love Affairs [21]. In the book, she touches on her first marriage, her political experiences, and her path from local weekly columnist to Hollywood scriptwriter.
Out April 8
Afterparty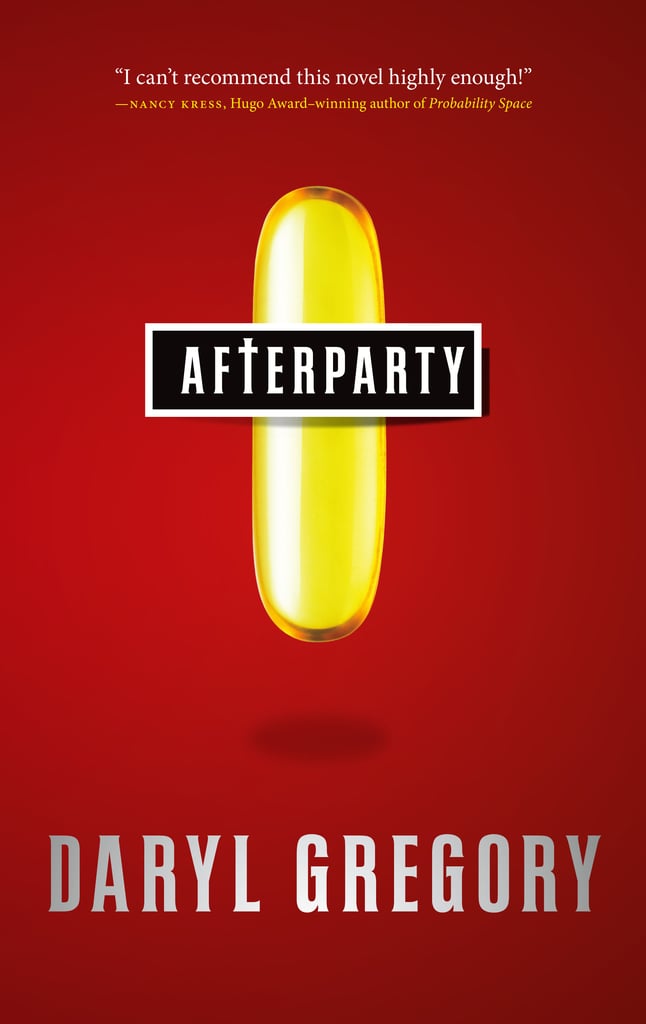 Daryl Gregory's book Afterparty [22] is a suspenseful, intriguing story about a "smart drug" revolution, which involves a brain-altering drug developed by a group of scientists. When dark stories start surfacing about the drug, Lyda, one of the scientists, seeks out her fellow developers to make things right.
Out April 22
And the Dark Sacred Night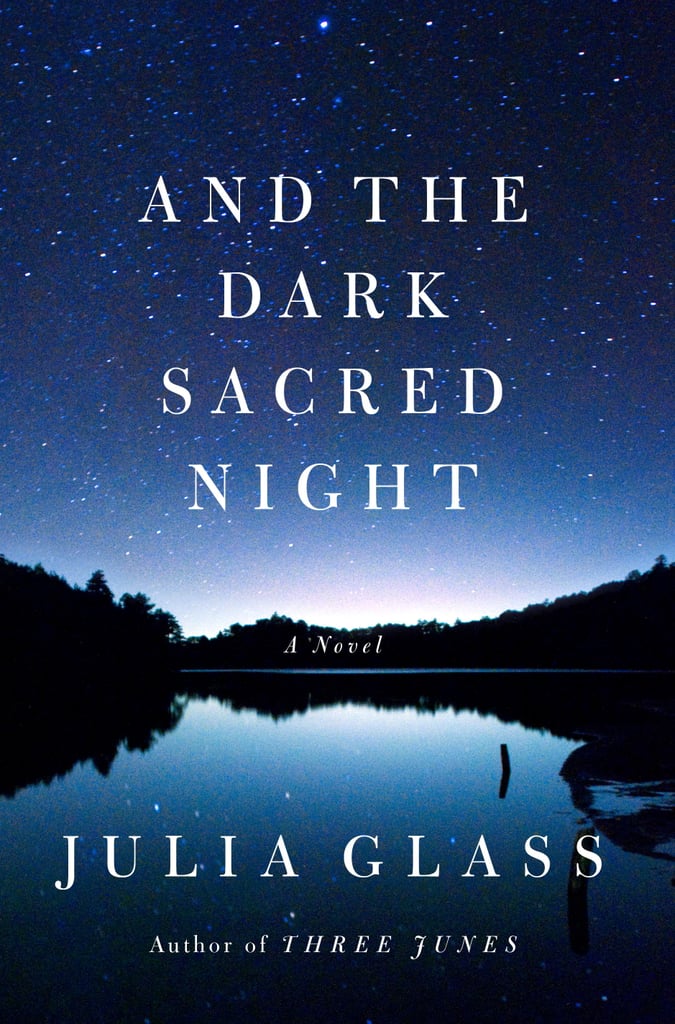 And the Dark Sacred Night [23] by Julia Glass incorporates some of the author's past characters into a new novel about Kit, an unemployed art historian who turns to his mother's former husband for a glimpse into his past, his relationships, and how the choices he made early on led to where he ended up.
Out April 1
The Empathy Exams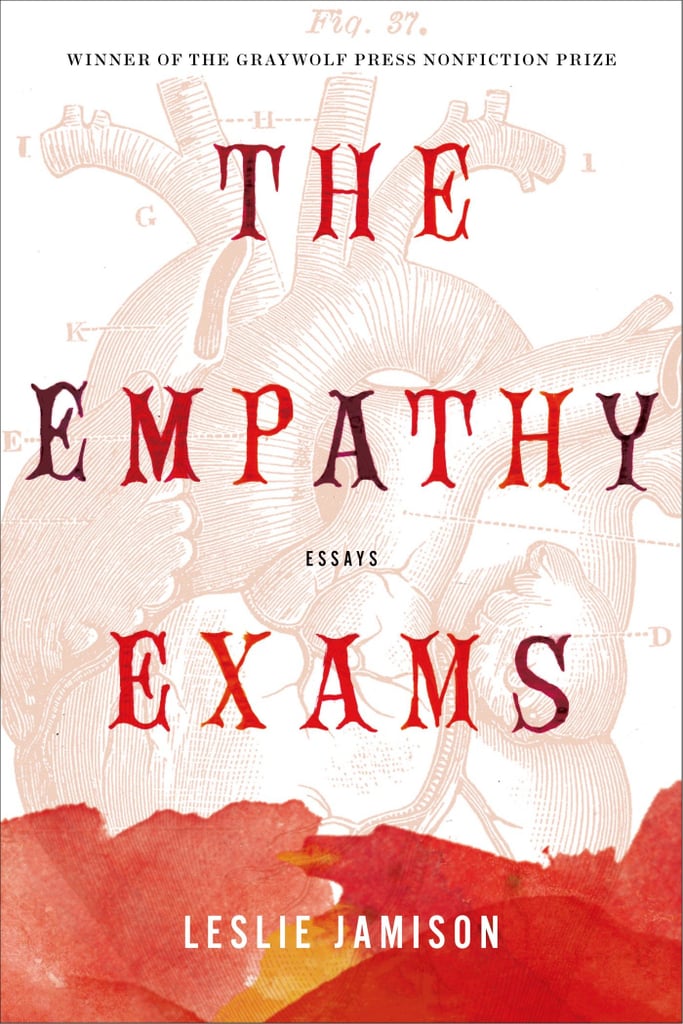 In The Empathy Exams: Essays [24] by Leslie Jamison, the author draws on both her personal experiences and universal issues to explore the importance of empathy, candidly touching on the pain and pleasure of feeling.
Out April 1
I Just Graduated . . . Now What?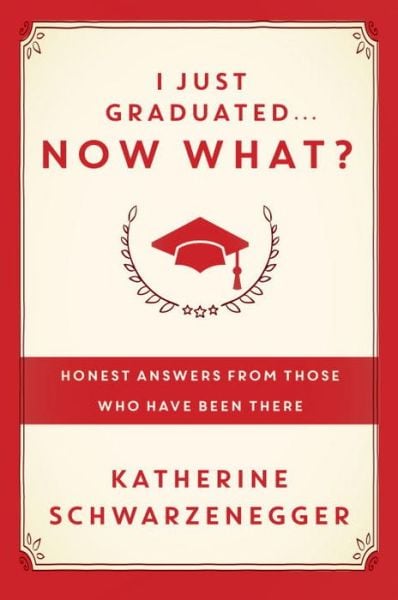 Katherine Schwarzenegger, the young daughter of Arnold Schwarzenegger [25] and Maria Shriver, offers personal, candid advice on navigating postgrad life in I Just Graduated . . . Now What?: Honest Answers From Those Who Have Been There [26]. We recently chatted with Katherine [27] about the book, and she shared a range of insights about what she learned, taking risks, and growing up.
Out April 1
New Life, No Instructions
Pulitzer Prize winner Gail Caldwell covers the pain, thrill, and wisdom found in midlife in her book New Life, No Instructions: A Memoir [28]. Writing about coming of age — again — after moving through challenge after challenge, she shares poignant insights into what it's like to watch the story of your life shift gears.
Out April 1
Natchez Burning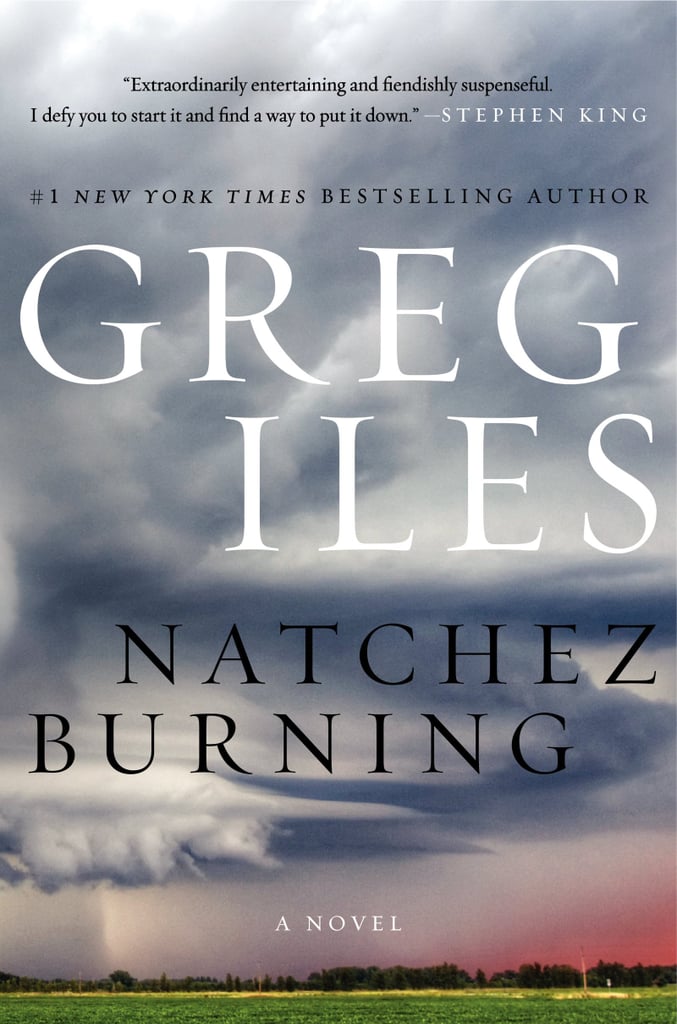 Bestselling author Greg Iles's Natchez Burning [29] is a buzzed-about book from a thriller series. In it, Southern lawyer Penn Cage questions his values and beliefs as he dives into the case of a small-town doctor who's accused of killing a nurse.
Out April 29
Under Magnolia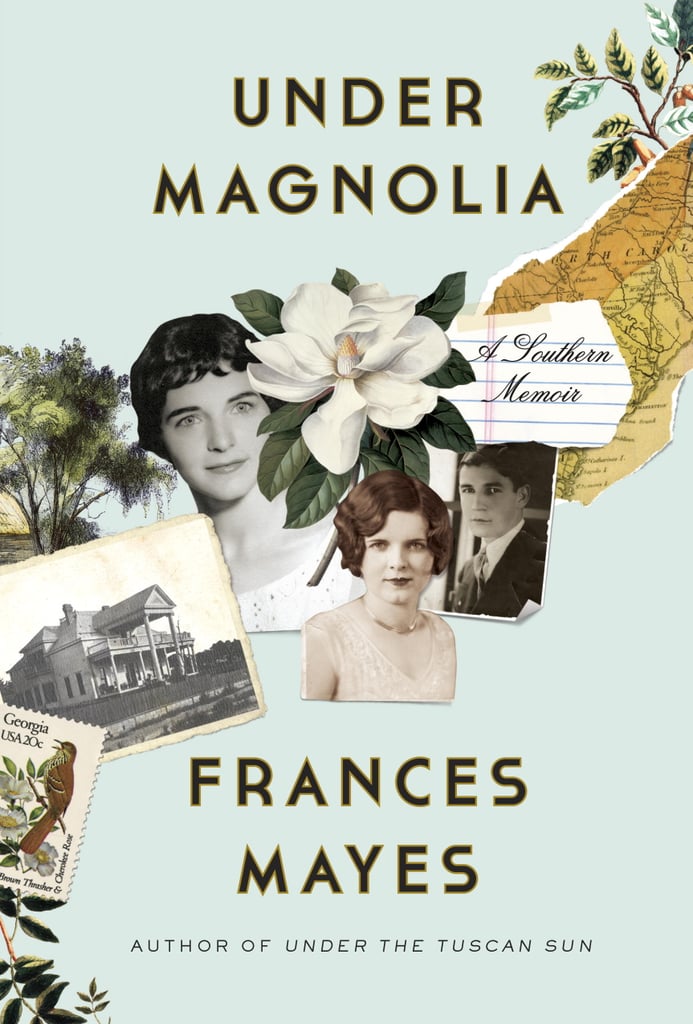 Under the Tuscan Sun author Frances Mayes muses over the significance of place in her book Under Magnolia: A Southern Memoir [30]. She writes about her upbringing, her family, her time in California, and her home in the South, shedding light on all the ways we're moved and affected by the places we've lived and loved.
Out April 1