It's only been nine years since Chris Evans, Michael Chiklis, Jessica Alba [1], and Ioan Gruffudd starred in Fantastic Four, but a reboot is due out next year, and four lucky actors have secured the main roles. Kate Mara, Jamie Bell, Miles Teller, and Michael B. Jordan have been selected [2] to play the Marvel superheroes. The movie isn't due out until June 19, 2015, but let's take a look at how the new kids stack up against the original cast!
Reed Richards/Mister Fantastic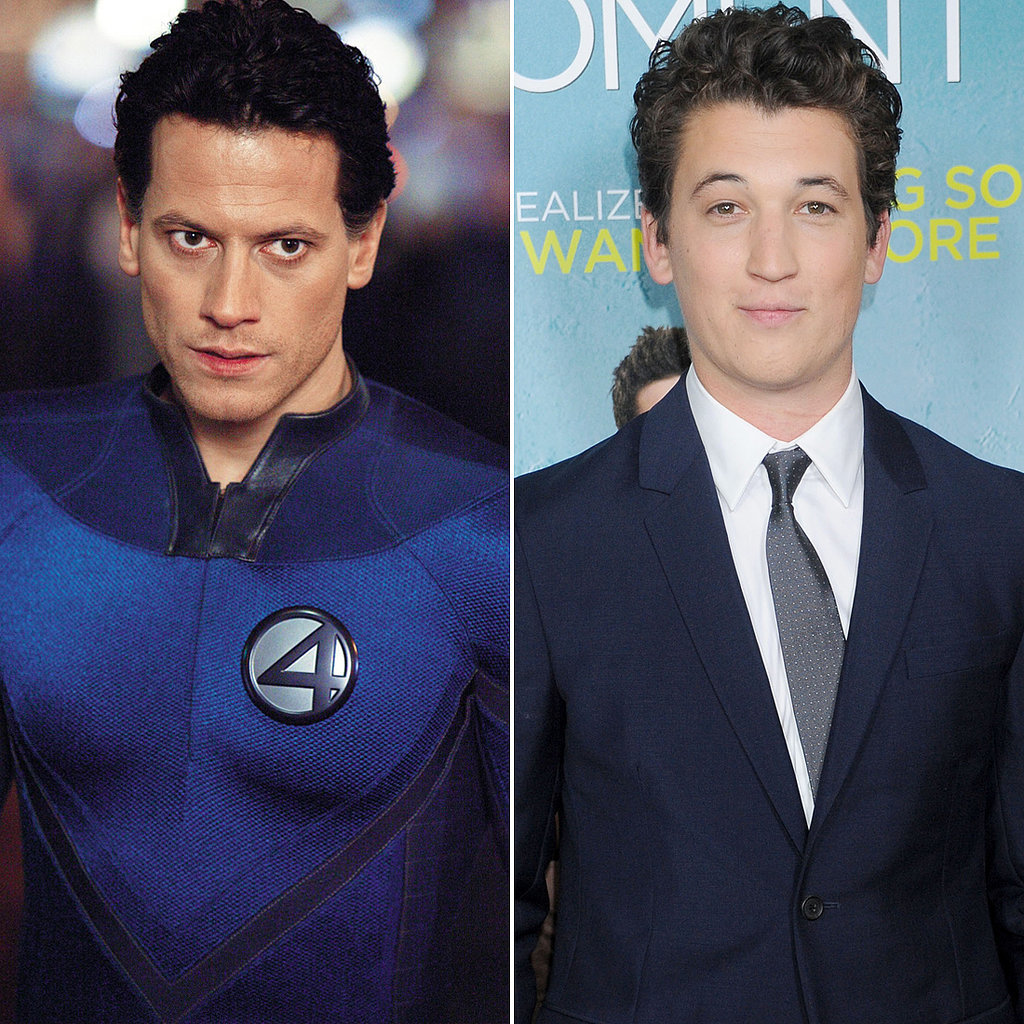 Then: Ioan Gruffudd
Now: Miles Teller
Age: Gruffudd originated the part of Dr. Reed Richards when he was 31. At age 27, Teller is a little younger.
Pedigree: Gruffudd had a number of roles before he starred in Fantastic Four, but none super notable. Miles Teller has been all over the genres, appearing in Footloose, 21 & Over, The Spectacular Now, That Awkward Moment, and the upcoming YA adaptation, Divergent. It's safe to say he can tackle action, too.
Sue Storm/Invisible Girl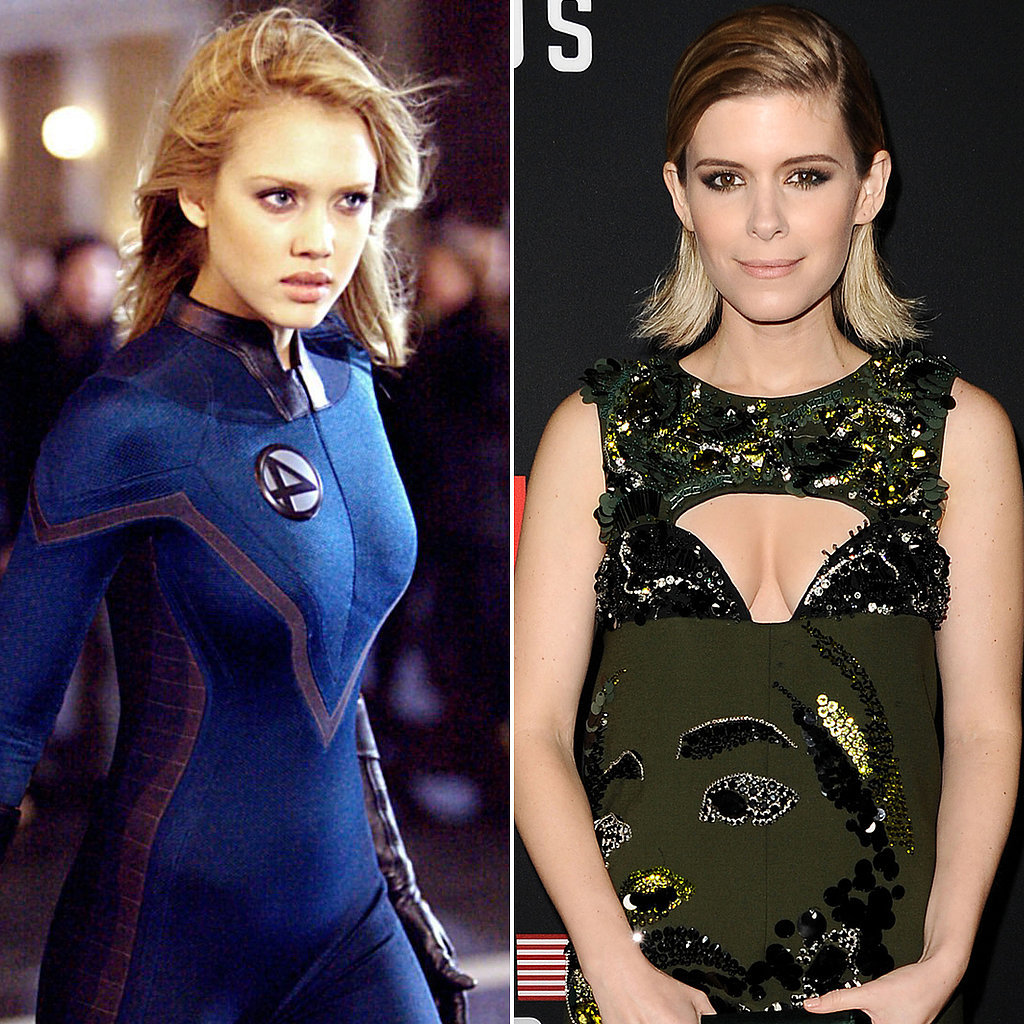 Then: Jessica Alba [3]
Now: Kate Mara
Age: Alba was just 24 when played Sue Storm, while Mara is 30.
Pedigree: At the time she signed on for the first movie, Alba had appeared in a number of high-profile projects, including Honey and Sin City. Mara's been busy with House of Cards [4] lately, but she's also been in 127 Hours and American Horror Story.
Ben Grimm/The Thing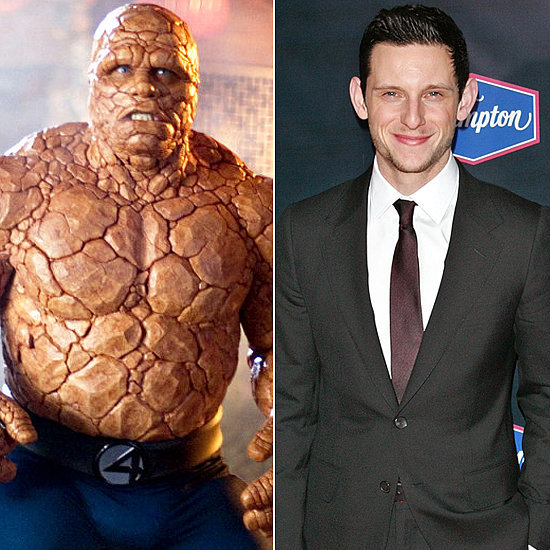 Then: Michael Chiklis
Now: Jamie Bell
Age: At 42, Chiklis was substantially older at the time he played Ben Grimm than 27-year-old Bell.
Pedigree: Chiklis was (and still is) best known for The Shield, while Bell's been in the spotlight since his breakout role in 2000's Billy Elliot. He's been in a number of drama and action films since then, including the highly controversial upcoming movie Nymphomaniac.
Johnny Storm/The Human Torch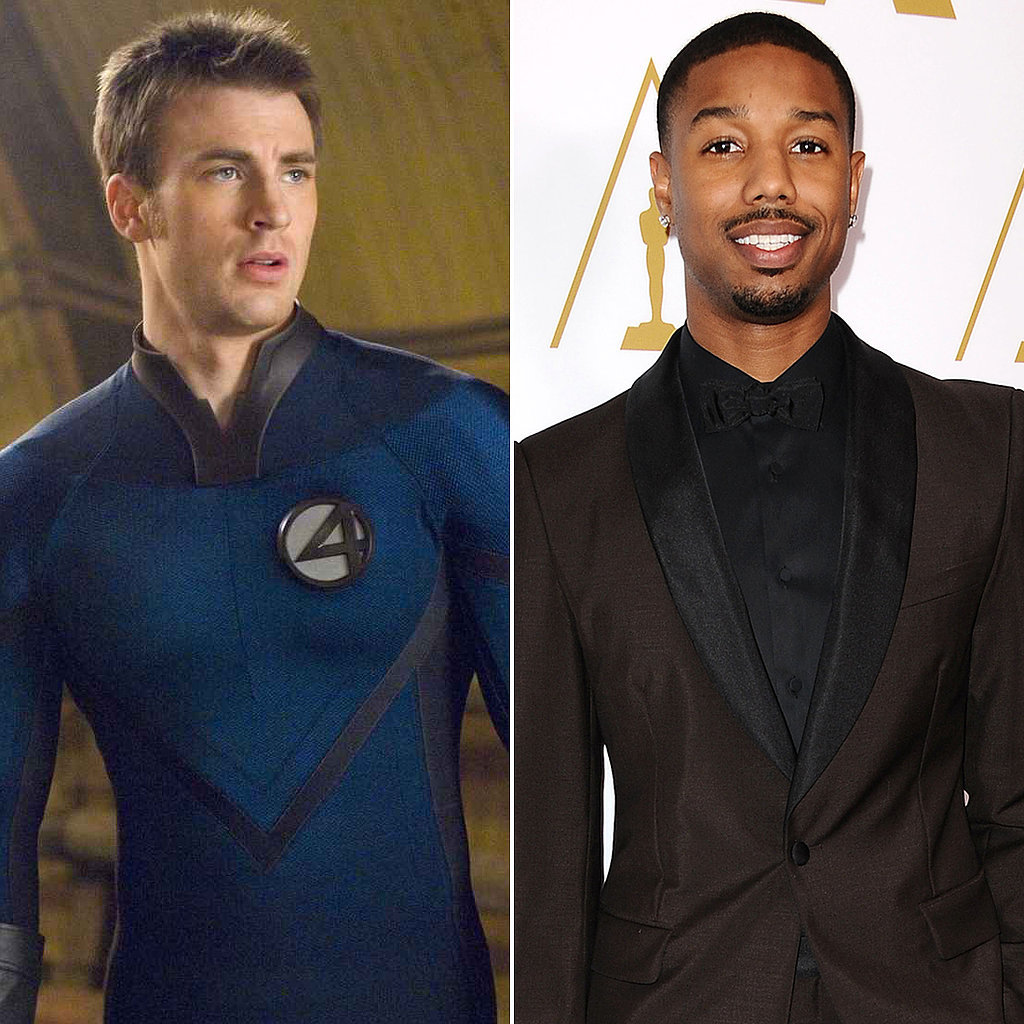 Then: Chris Evans
Now: Michael B. Jordan
Age: Evans played Johnny Storm when he was 24, and Jordan isn't far off at 27 years old.
Pedigree: Evans had costarred in a few movies like Not Another Teen Movie and The Perfect Score before taking the role of Johnny. Meanwhile, Jordan starred alongside Teller in That Awkward Moment, and earned critical praise for his role in last year's Fruitvale Station. On top of that, he's got major TV cred for roles in Friday Night Lights and Parenthood.