Going to the movies is great, but watching movies in bed while eating pizza is sometimes better. This month, Netflix has a whole new group of films and TV series joining its ranks. Comedies, Oscar-nominated dramas, '80s classics, and sports films are all on the roster. Before you head out the door to buy your tickets, check out these titles and grab the delivery menu.
Source: Paramount Pictures [1]
Mean Girls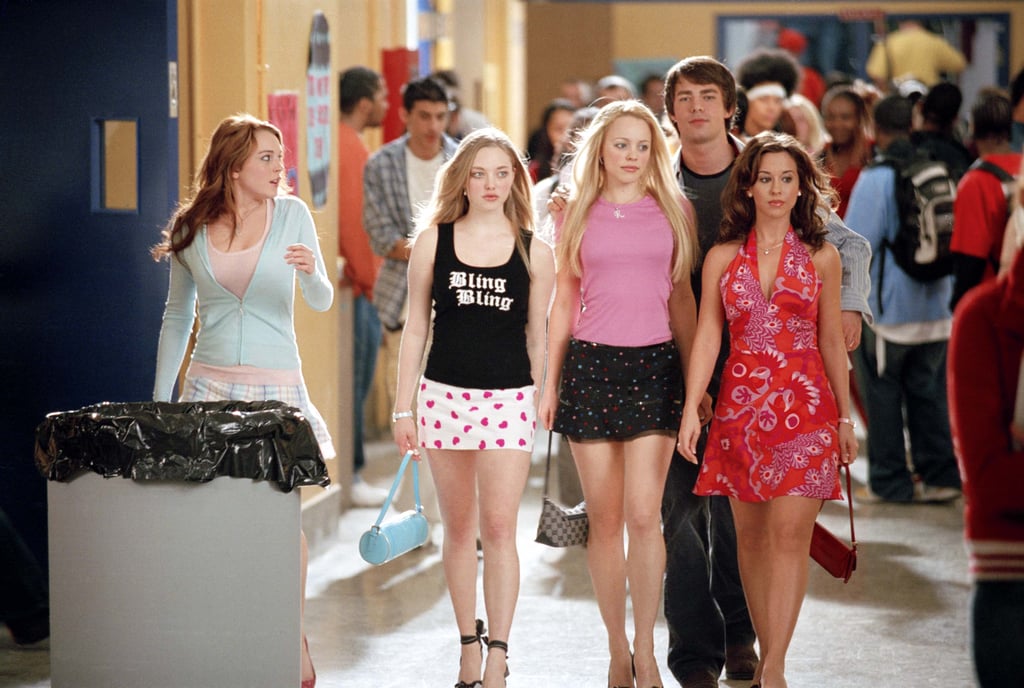 On Wednesdays, we wear pink and watch this instant classic of a teen movie. Lindsay Lohan [2] stars as a student adjusting to life at a regular American high school for the first time and encountering a nasty batch of new "friends."
Watch it now! [3]
Titanic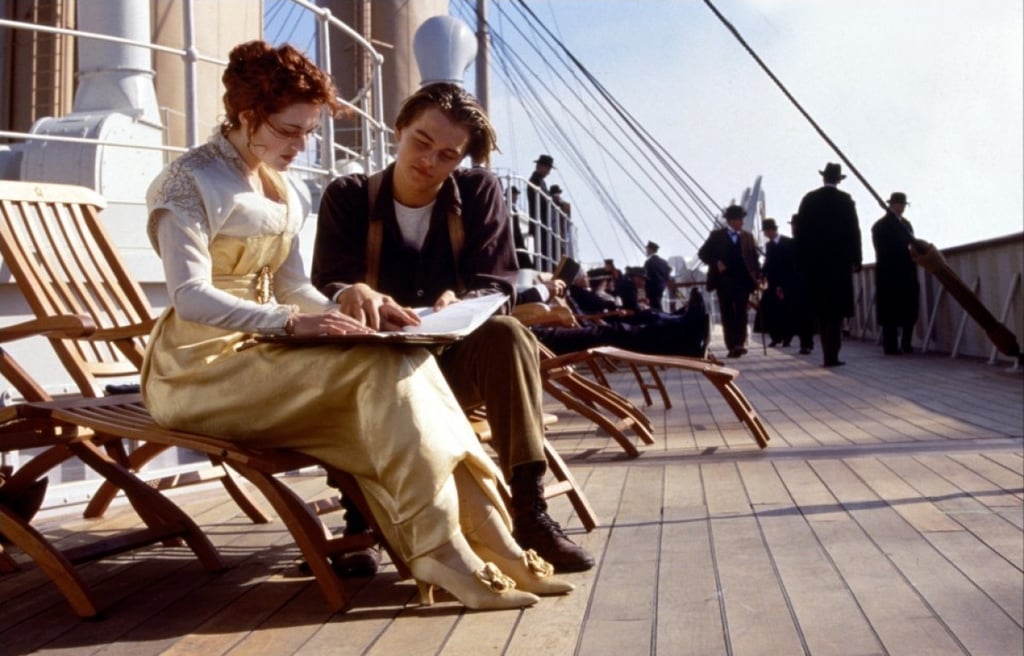 For when you're ready for a good cry.
Watch it now! [4]
The Terminator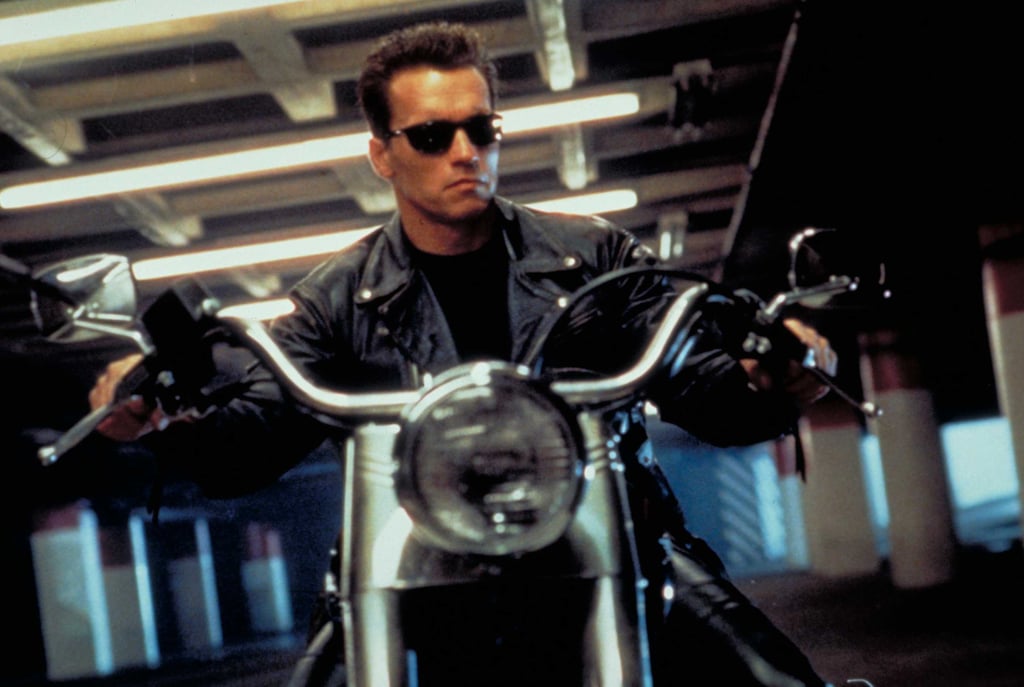 In celebration of The Terminator's 30th anniversary [5], it's time to rewatch the sci-fi classic.
Watch it now! [6]
The Fifth Element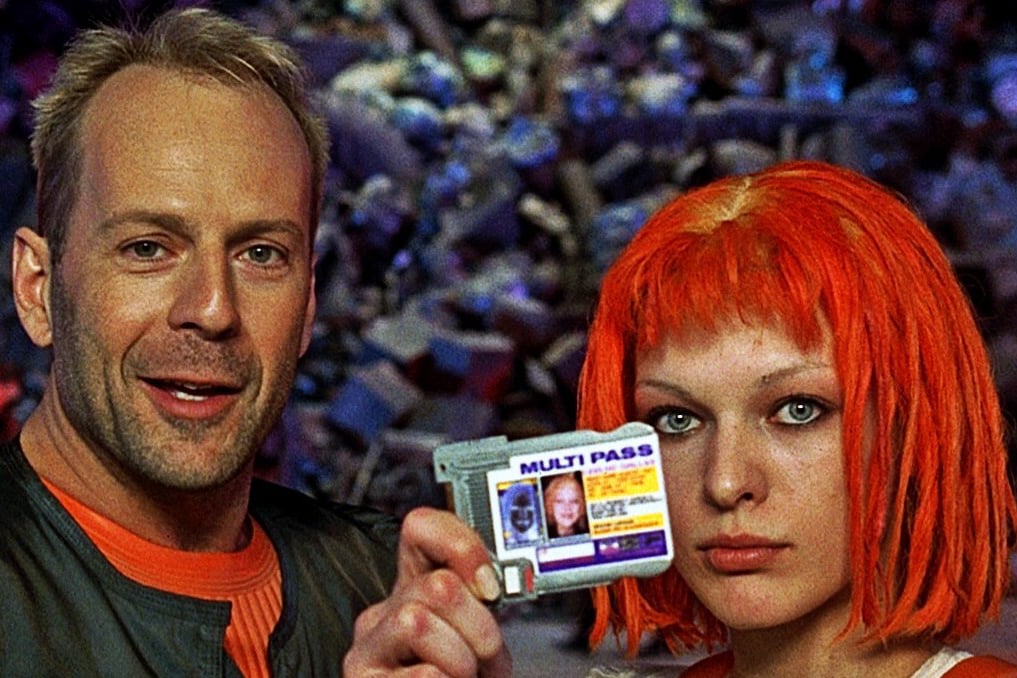 Bruce Willis [7] and Milla Jovovich star in this futuristic thriller about the search for a cosmic weapon. It's worth watching, if just to see Jovovich rock that iconic white cutout suit.
Watch it now! [8]
A League of Their Own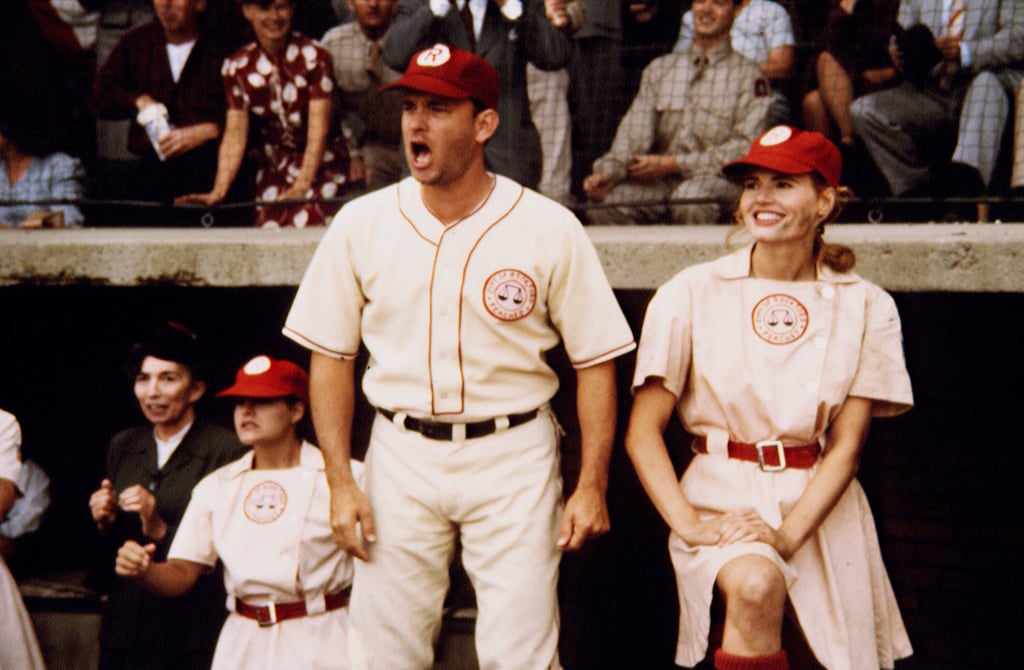 Women play sports too, guys! Tom Hanks [9] plays coach to one of the first professional women's teams, including Geena Davis, Madonna [10], and Rosie O'Donnell [11].
Watch it now! [12]
The Bible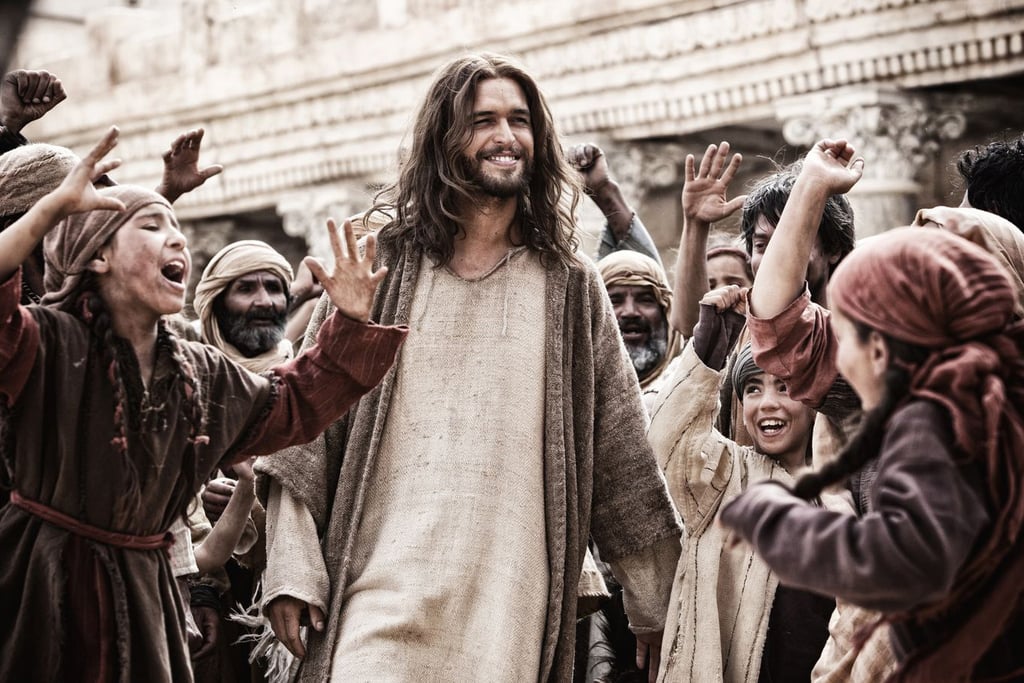 If you weren't one of the many viewers enraptured by Mark Burnett's The Bible miniseries, now is your chance to catch up!
When it's available: April 13
Source: History [13]
House: The Complete Series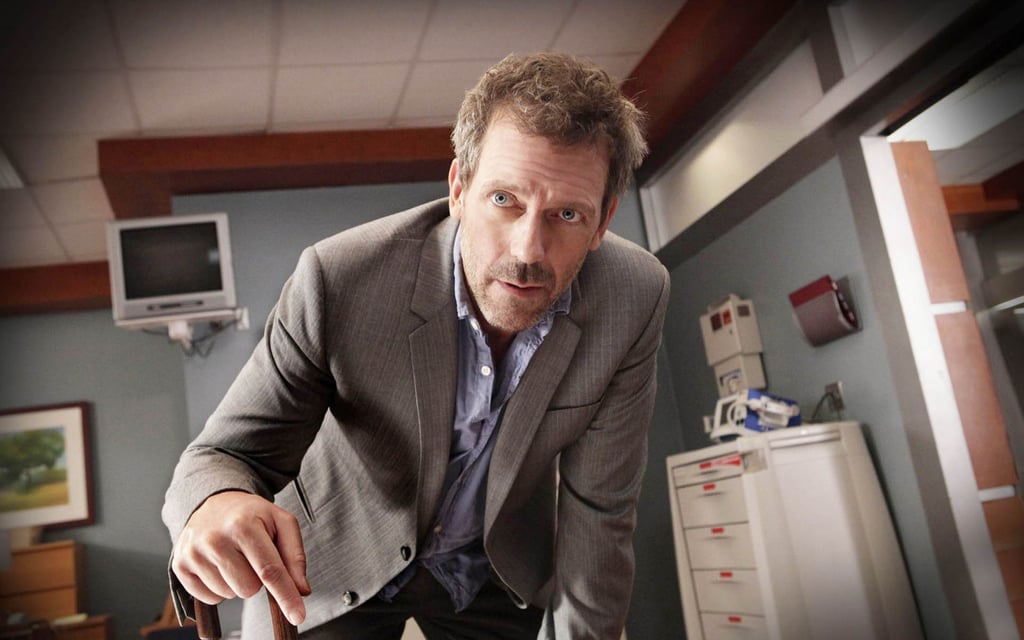 All eight seasons are at your fingertips! No medical mystery is left unsolved. Well, maybe a couple.
Watch it now! [14]
Braveheart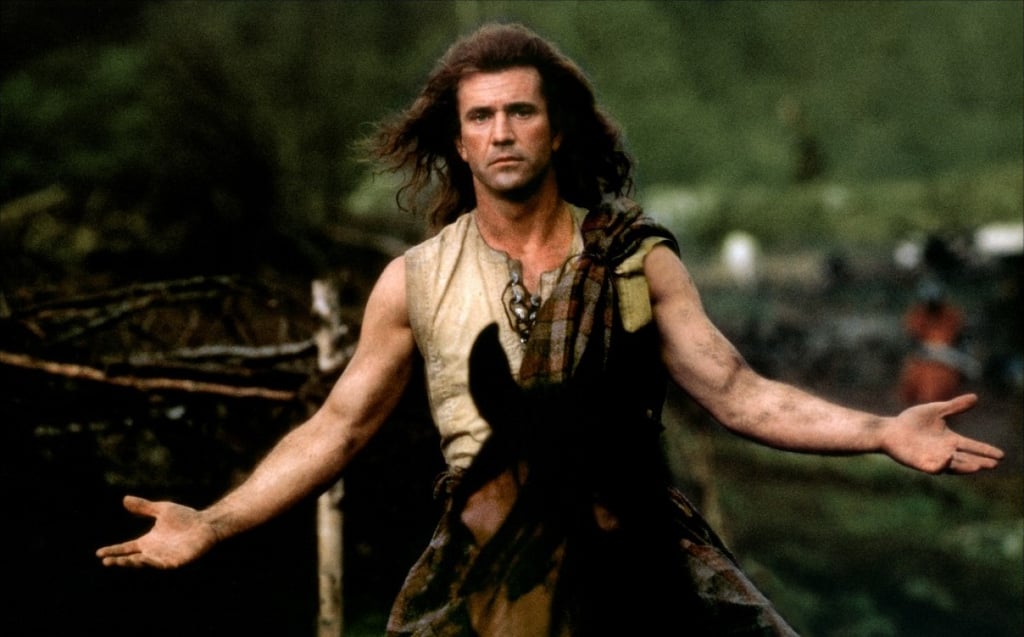 Because this: "They may take our lives, but they'll never take . . . OUR FREEDOM." It will never fall off the pop culture register.
Watch it now! [15]
The Eagle
The Eagle didn't earn major bucks at the box office in 2011, so if you skipped it then, now is the time to brush up. Channing Tatum [16] plays a young Roman soldier — oh, what's that? You're sold? Cool.
When it's available: April 16
The Entire Rocky Series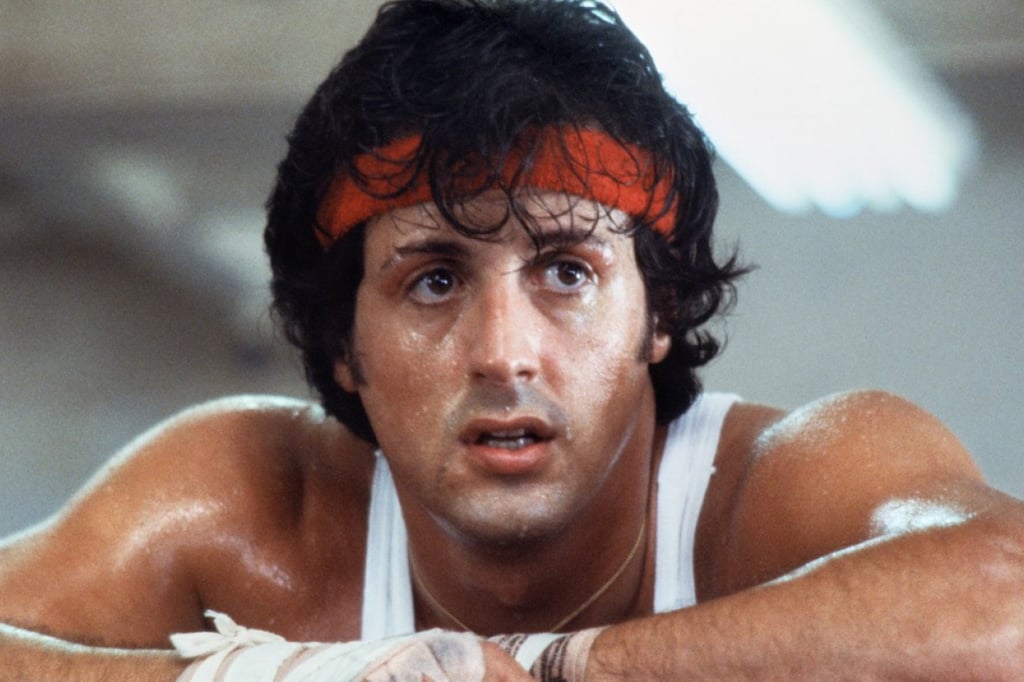 Relive Rocky Balboa's saga, beginning with his epic fight against Apollo Creed.
Watch it now! [17]
Source: United Artists [18]
The English Patient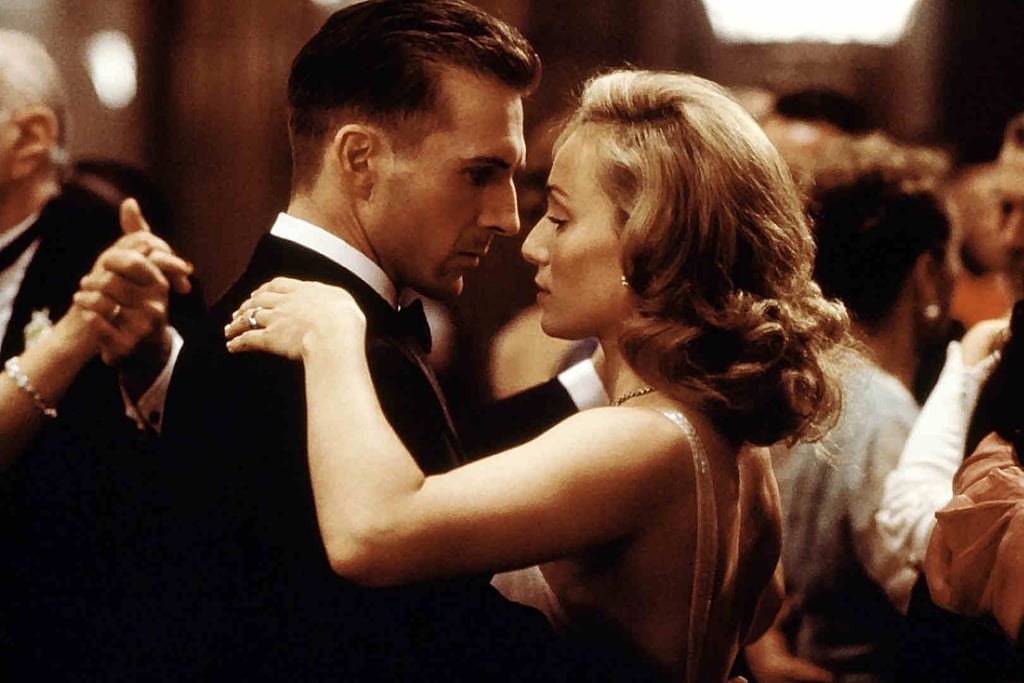 In 1996, The English Patient won the Oscar for best picture, despite boring Seinfeld's Elaine to tears. Watch it.
Watch it now! [19]
Amistad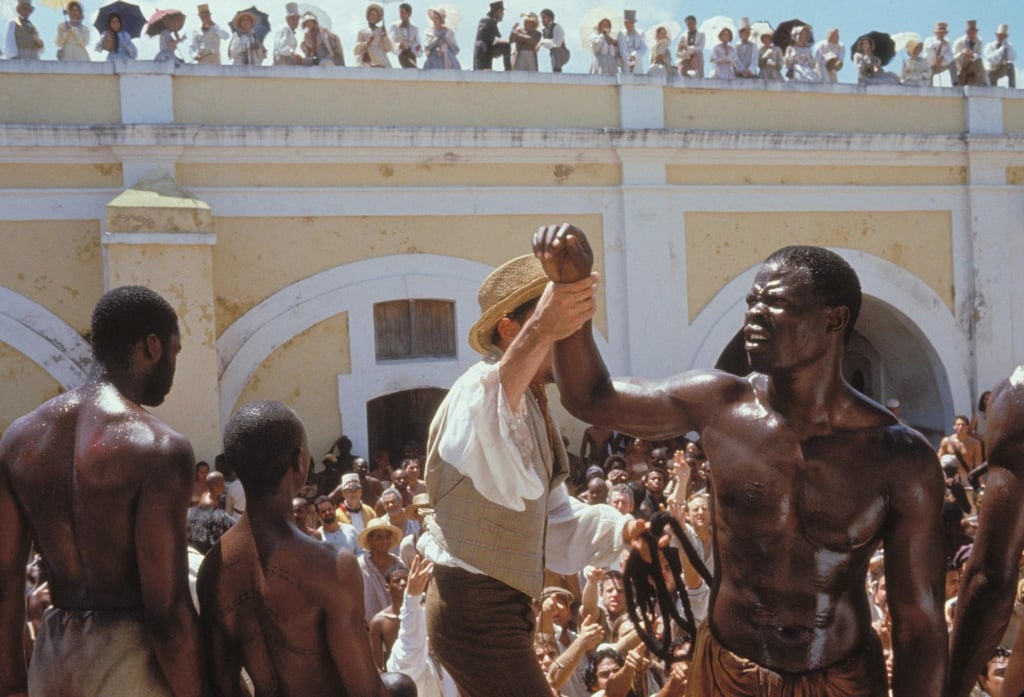 Morgan Freeman [20], Anthony Hopkins [21], Djimon Hounsou [22], and Matthew McConaughey [23] tell the tale of a free man who leads a slave revolt in 1839. The film won four Oscars, including one for Hopkins.
Watch it now! [24]
G.I. Joe: Retaliation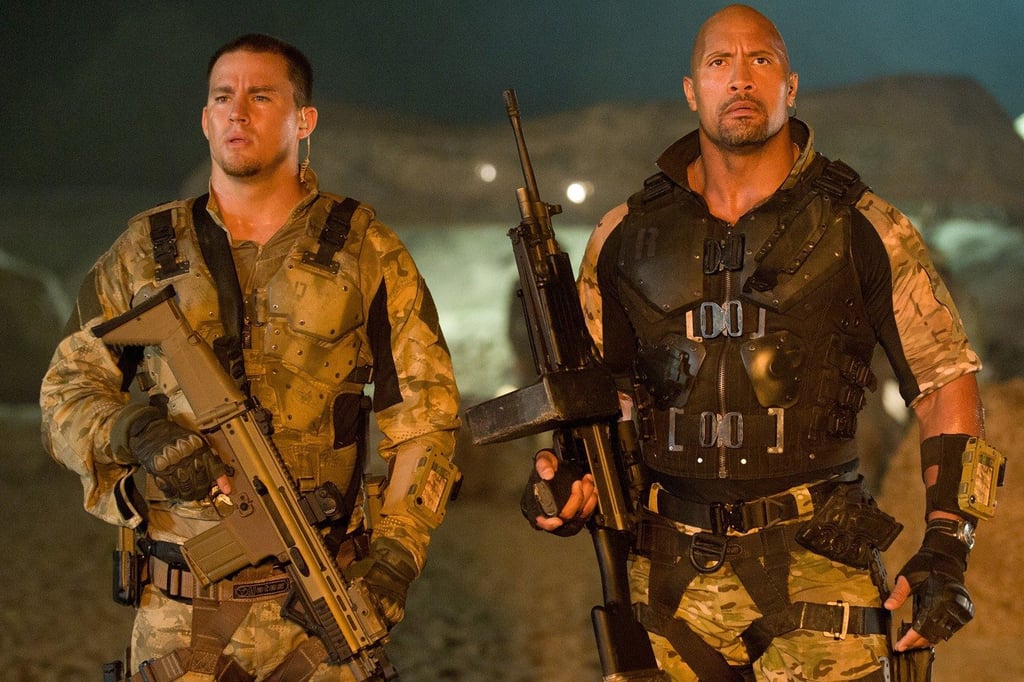 Channing Tatum [25] returns for a sequel to 2009's G.I. Joe: The Rise of Cobra, alongside Dwayne Johnson, Bruce Willis [26], and Friday Night Lights' Adrianne Palicki.
When it's available: April 12
Close Encounters of the Third Kind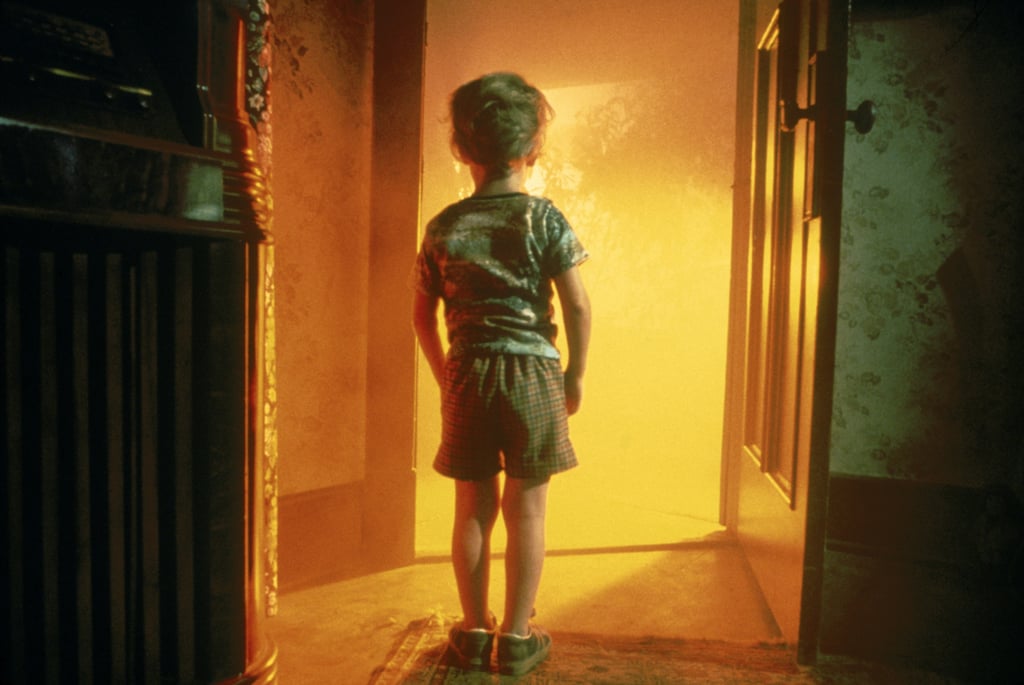 Two years after Jaws, Steven Spielberg [27] and Richard Dreyfuss ventured into alien territory with Close Encounters of the Third Kind. Watch it just so you know exactly where that iconic five-note melody originated.
Watch it now! [28]
The Family
Robert De Niro [29] and Michelle Pfeiffer [30] play tough parents to Glee's Dianna Agron [31] in The Family. The mob movie may not have been enough to lure you to the theater last year, but it's perfect for a night in with Netflix.
When it's available: April 16
Source: Relativity Media [32]
Click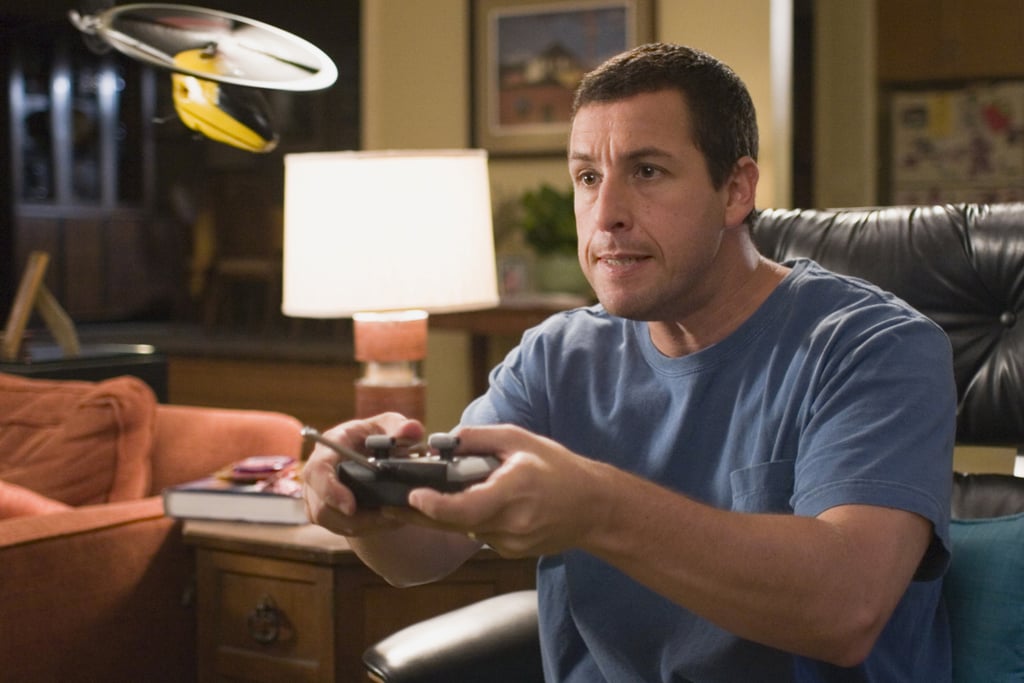 You'd have to be dead inside not to have your heart warmed by Adam Sandler [33]'s magical movie about a remote that lets him fast-forward through life.
Watch it now! [34]
Peeples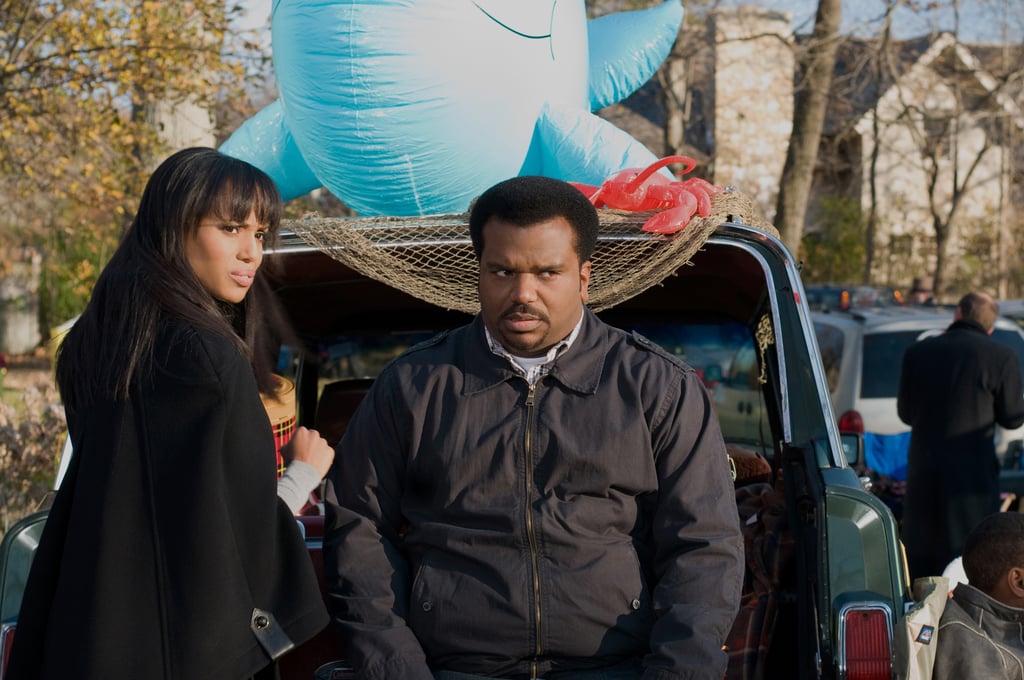 Craig Robinson is tasked with impressing Kerry Washington's father during a Hamptons weekend in last year's comedy. It's worth watching just to see Olivia Pope and Darryl Philbin couple up.
When it's available: April 11
Coneheads
One of the wilder Saturday Night Live movies, Coneheads features Dan Aykroyd and Jane Curtin as aliens attempting to fit in on Earth. Phil Hartman, Sinbad, Adam Sandler [35], David Spade, Jason Alexander, Joey Lauren Adams, Parker Posey [36], Chris Farley, and Ellen DeGeneres [37] make this the ideal '90s time capsule.
Watch it now! [38]
The Muppets Take Manhattan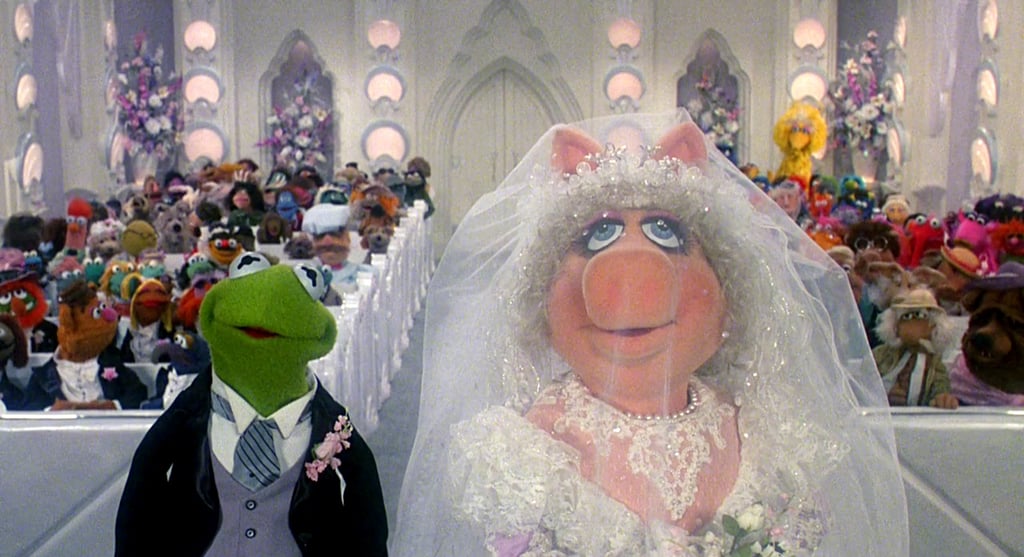 With Muppets Most Wanted out, what better time to return to the 1984 classic?
Watch it now! [39]
Sense and Sensibility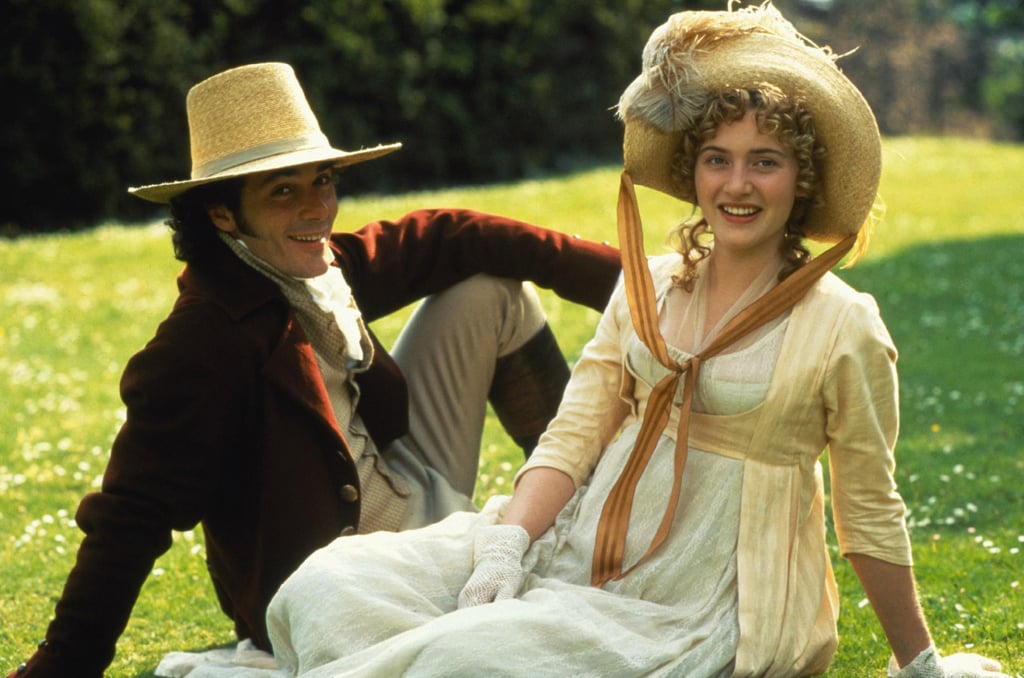 Kate Winslet [40] and Emma Thompson [41] star in the 1995 adaptation of Jane Austen's novel — a must see for any romantic comedy fan.
Watch it now! [42]
The Yards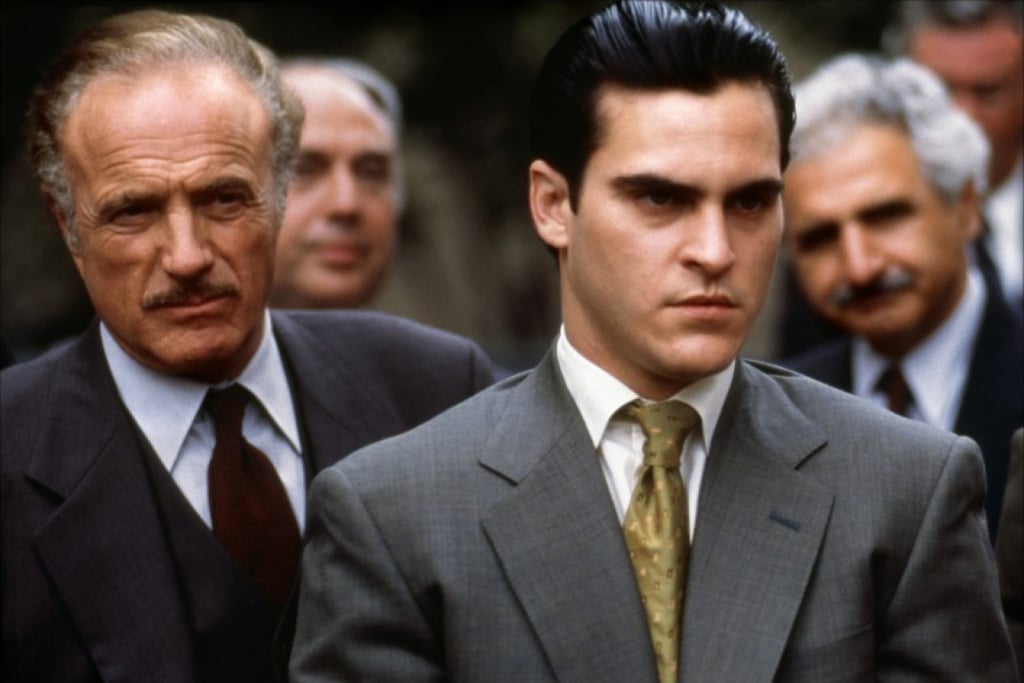 Do you even remember The Yards? Catch up with this crime thriller starring Mark Wahlberg [43], Joaquin Phoenix [44], and Charlize Theron [45] . . . with short, dark hair. (You know you want to see it.)
Watch it now! [46]
Source: Miramax [47]
Scary Movie 3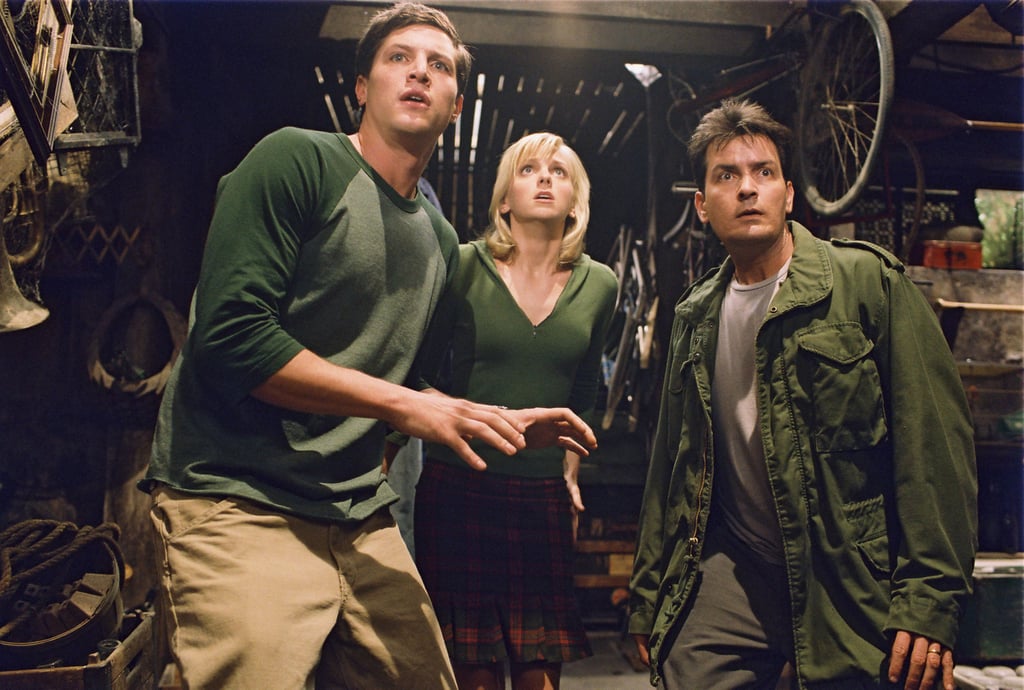 This is the one with the Signs parody and Jeremy Piven [48].
Watch it now! [49]
The Running Man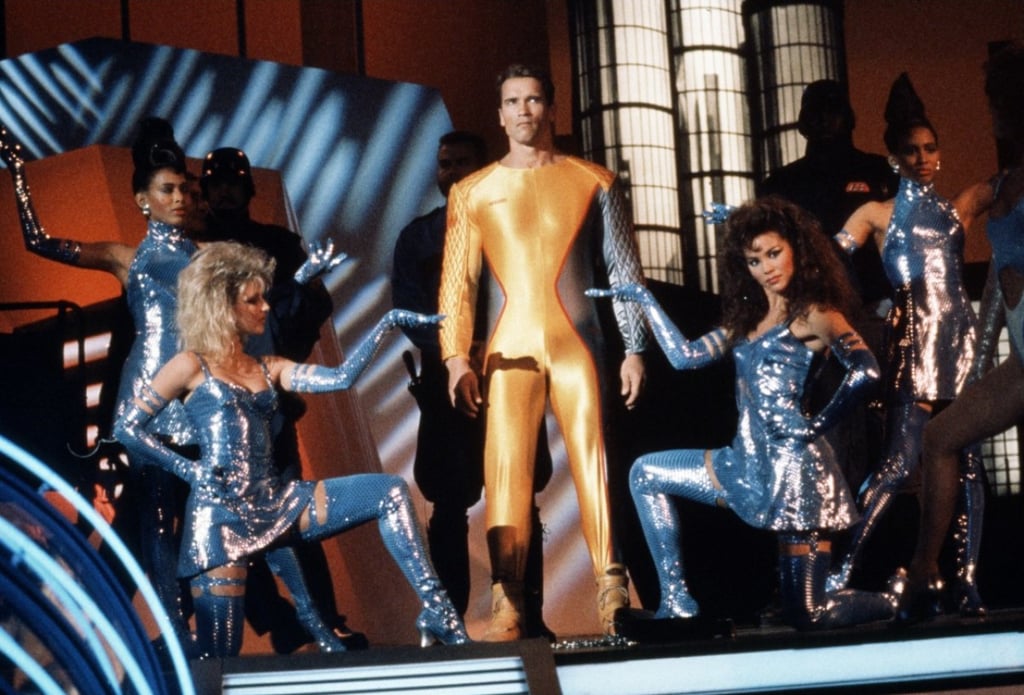 Talk about a precursor to The Hunger Games. Arnold Schwarzenegger [50] plays a falsely accused man who must compete in a game show for his life.
Watch it now! [51]
Look Who's Talking Now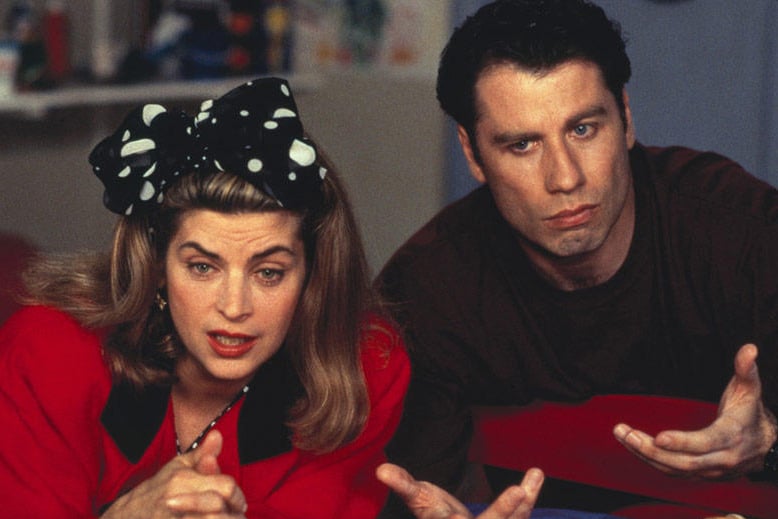 It's cute with a baby, it's cute with two babies, and it's still cute with dogs: the inner-voice trick just never gets old.
Watch it now! [52]
Jumanji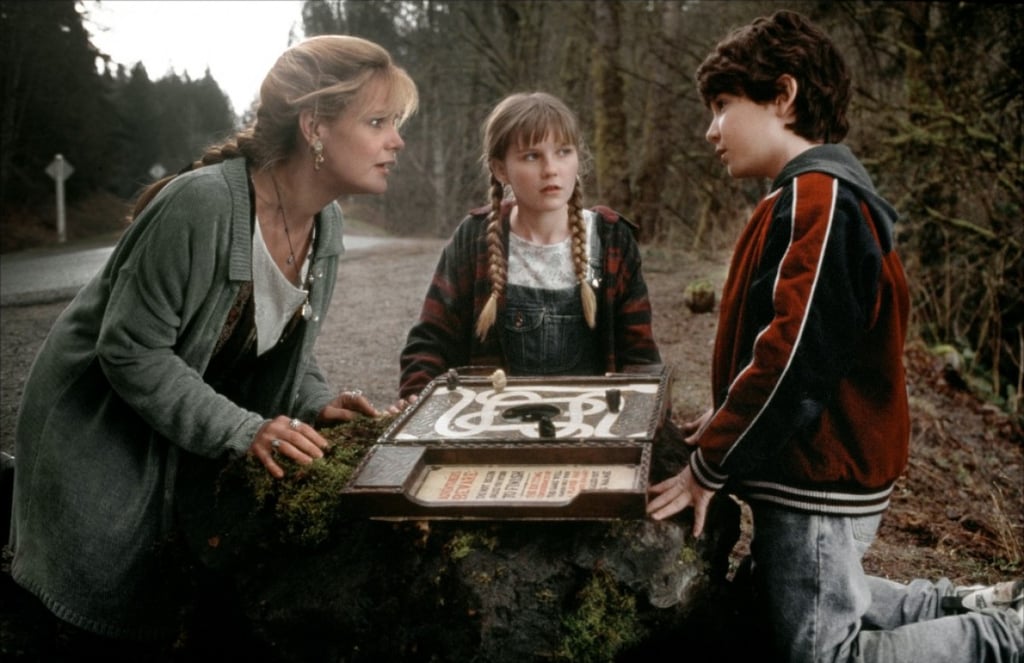 Whether Jumanji scared the stuffing out of you as a child or you worshiped it, the board game adventure movie is worth rewatching now.
Watch it now! [53]
The Benchwarmers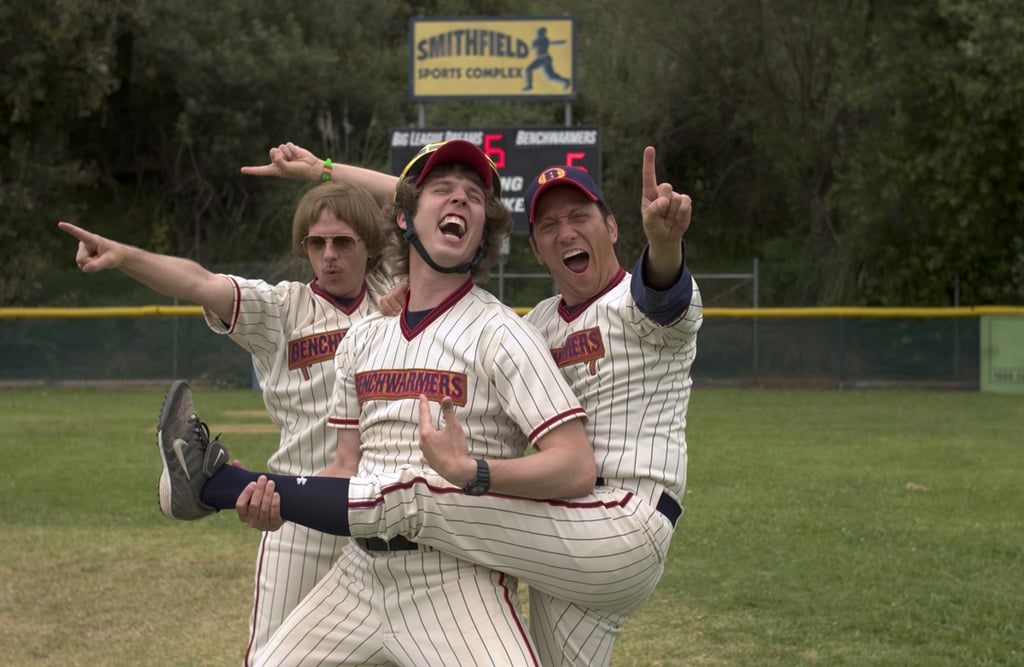 The '90s may have baseball movies covered [54], but this comedy, starring Jon Heder, Rob Schneider, and David Spade, is still pretty funny.
When it's available: April 23
Royal Pains: Seasons 1-4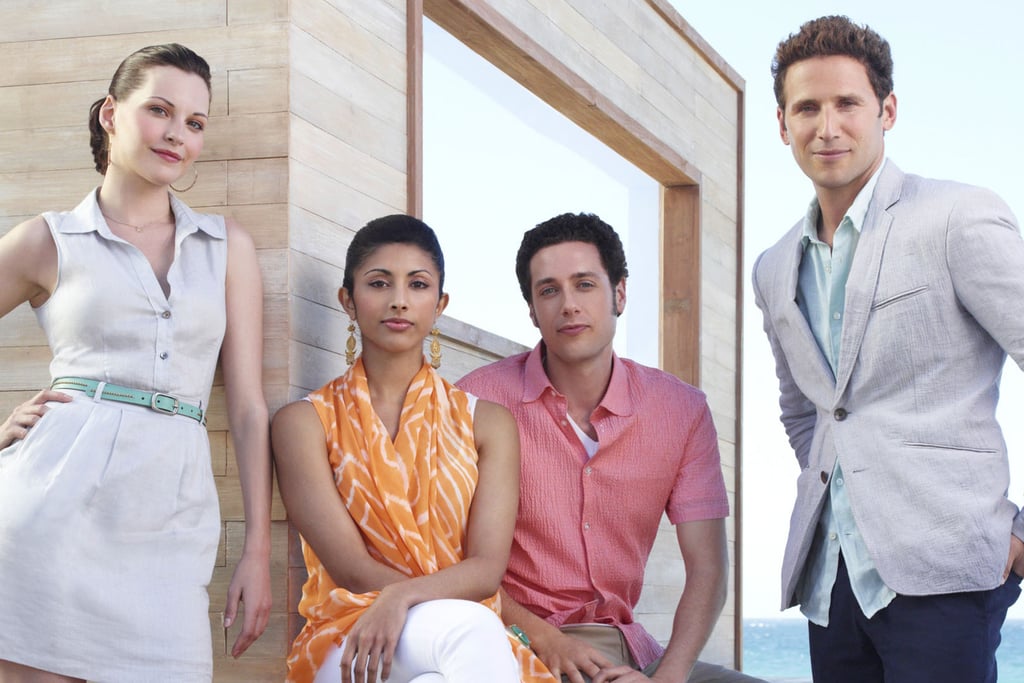 Head to the Hamptons with four seasons of USA's medical comedy.
Watch it now! [55]
Source: USA [56]
Gattaca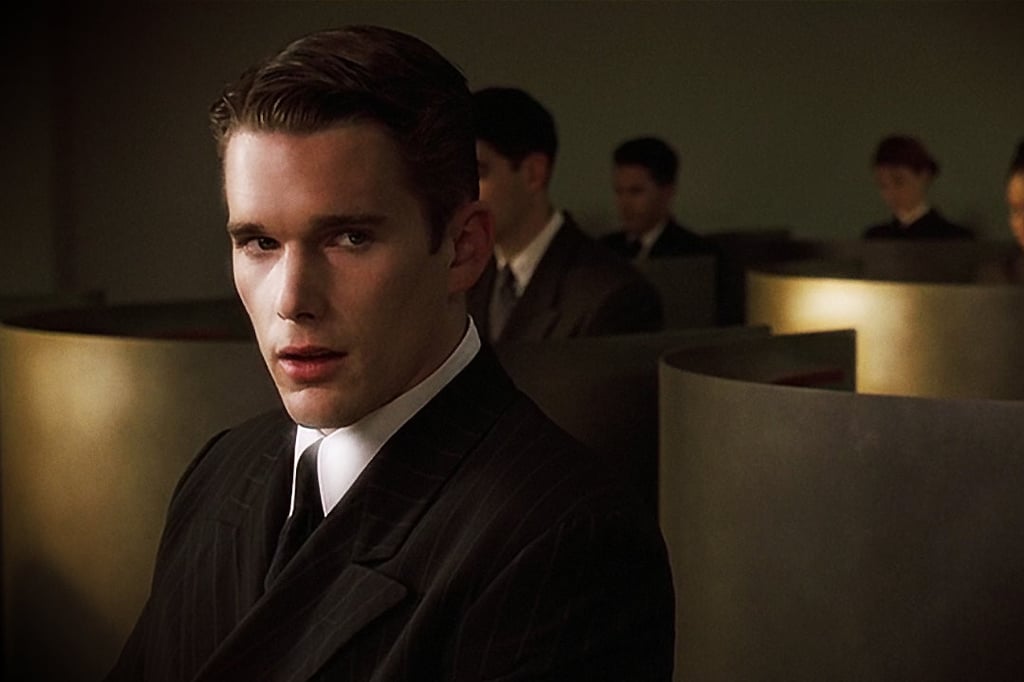 Ethan Hawke [57] and Uma Thurman [58] (who later married) costarred in 1997's Gattaca, which takes place in the not-so-distant future where the genetically inferior are punished.
Watch it now! [59]
The Diving Bell and the Butterfly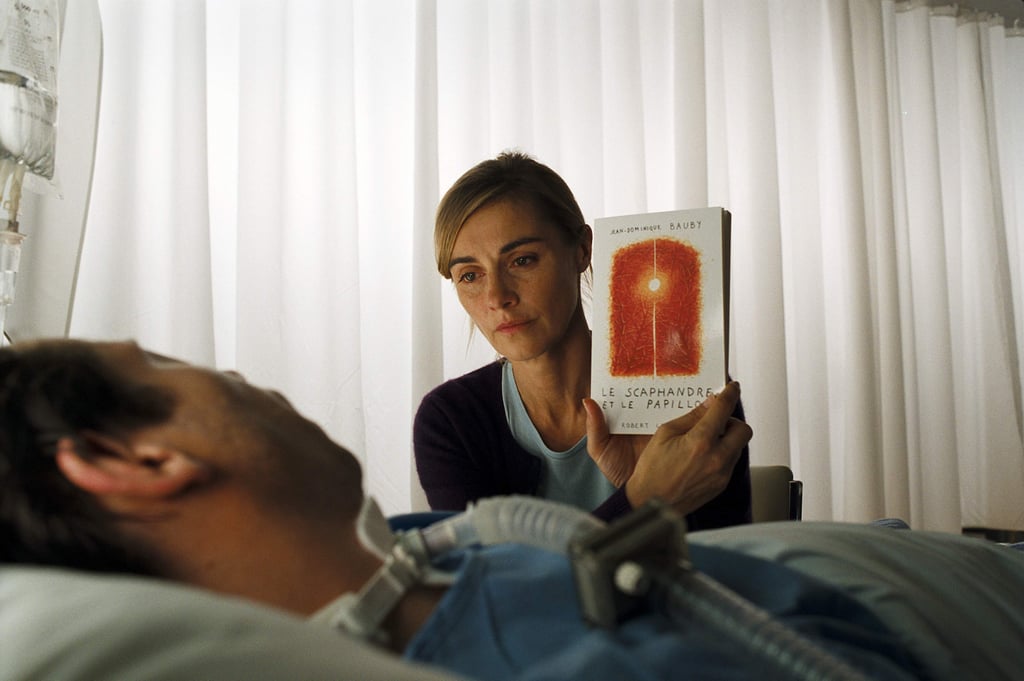 This Oscar nominee tells the story of a stroke victim who only has movement in his left eye. It's not as depressing as it sounds.
Watch it now! [60]
Source: Miramax [61]
Chinatown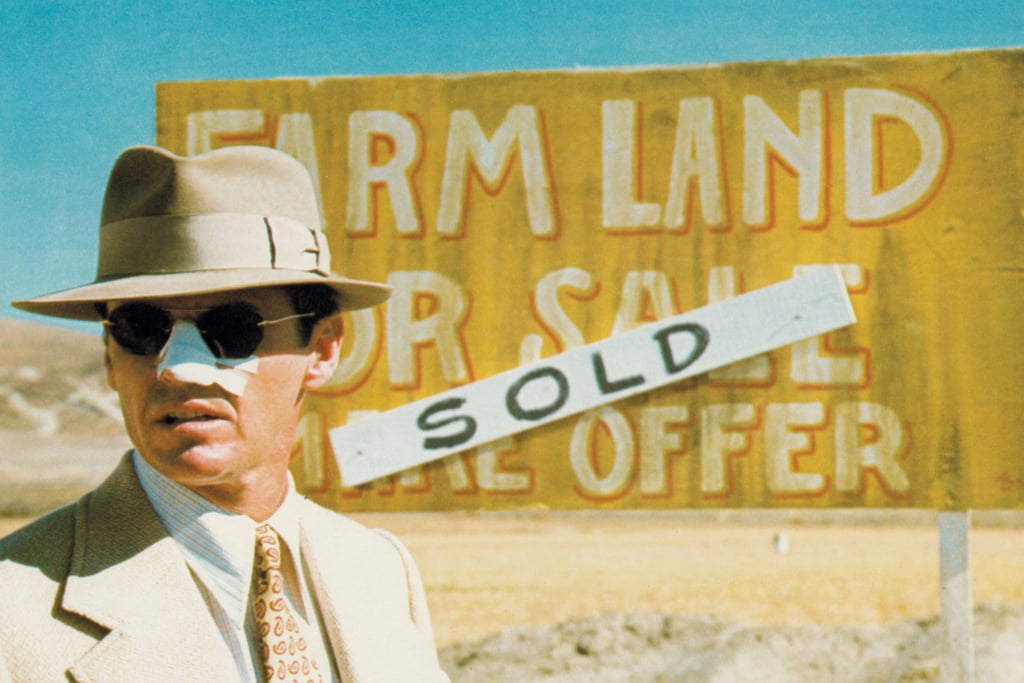 Jack Nicholson [62] stars opposite Faye Dunaway in a classic tale of murder and corruption.
Watch it now! [63]
Barton Fink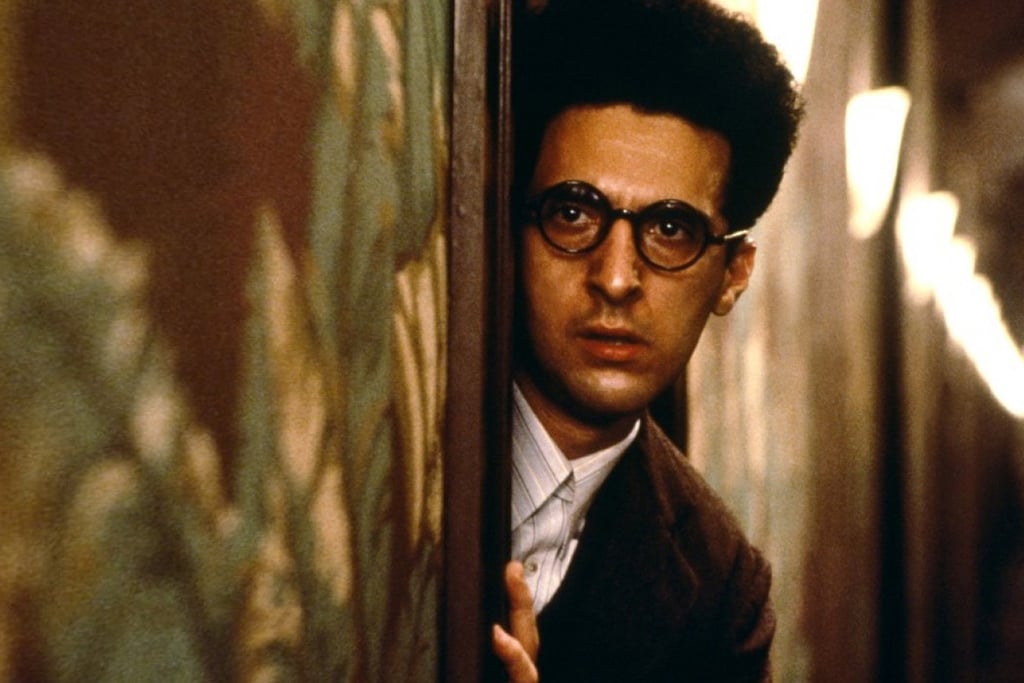 If you love Joel and Ethan Coen, why not go back to one of their first films? From 1991, Barton Fink revolves around a New York playwright who moves to LA and discovers the grim truth about Hollywood.
Watch it now! [64]