Nicki Minaj is definitely on a hot streak. After effortlessly rapping on the killer remix of "Flawless" [1] by Beyoncé, she followed up with the bootylicious video for her new single [2], "Anaconda." Since the song (and the video) is all about the booty, we thought we'd pay tribute in the only way that seems appropriate. Keep scrolling for all the best booty moments from the new video — in GIFs.
This Physics-Defying Bouncing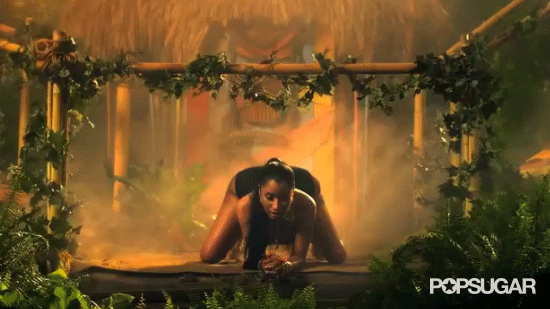 This Innovative Chair Twerking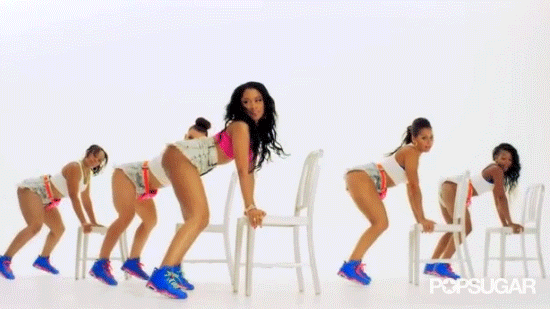 This, Er, Exercise Outfit and Routine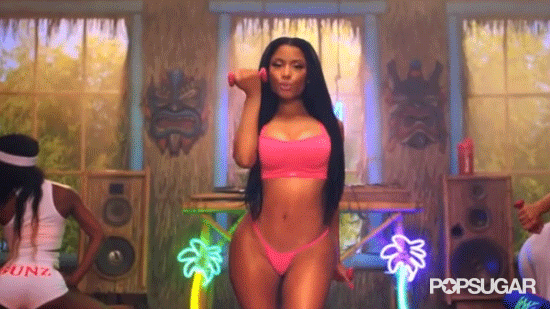 This Bird's-Eye-View Twerking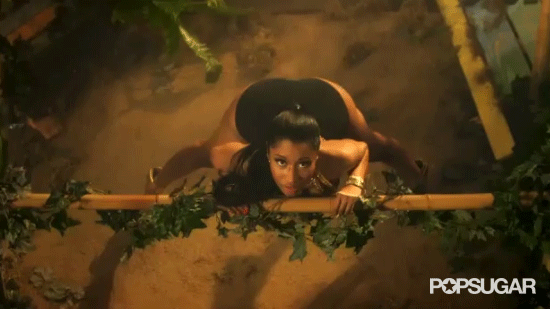 This Biceps Curling, With a Side of Side-Butt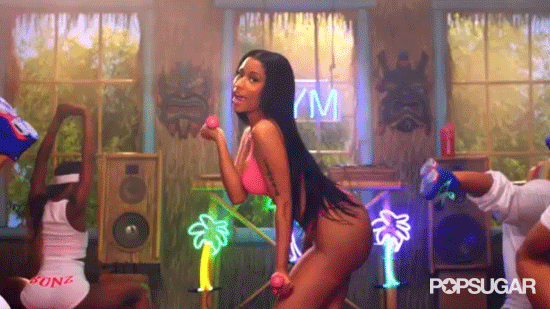 This Mesmerizing Booty Thrusting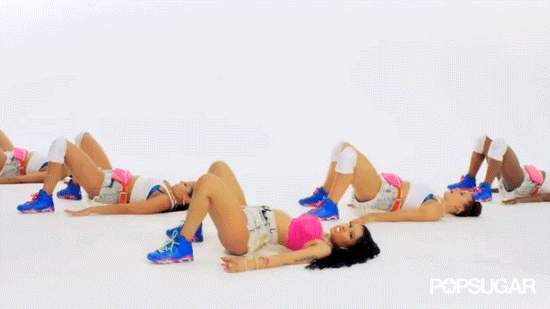 This Booty-Popping Body Roll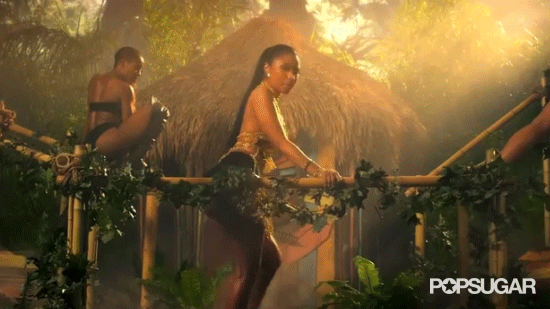 This Casual Workout Segment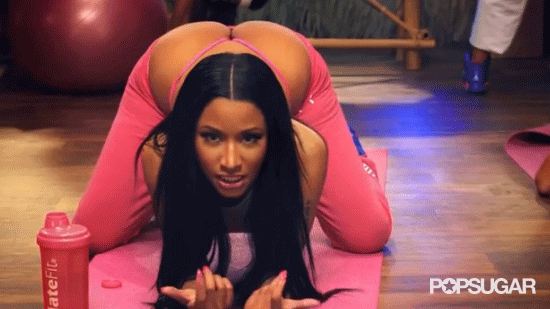 This Moment, Which Is Basically Like, "Welcome to My Booty!"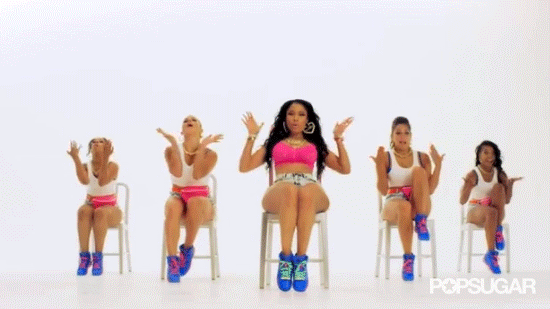 This Rockin' Body-Rockin'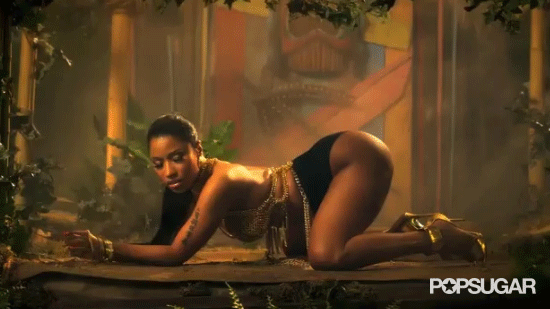 This Tried-and-True Yoga Sequence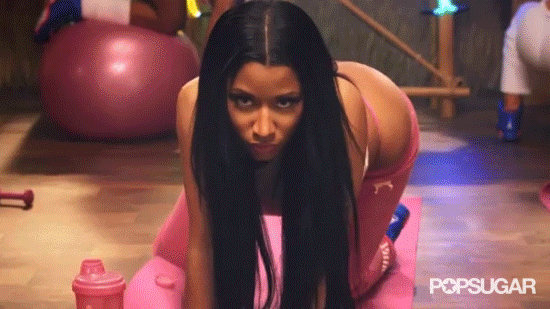 This Intense Body-Rolling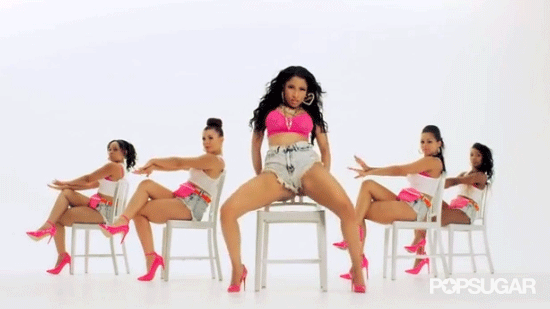 This Expert-Level Twerking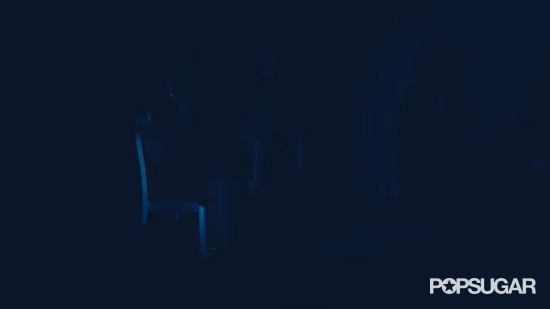 This Aftershock/Ripple Effect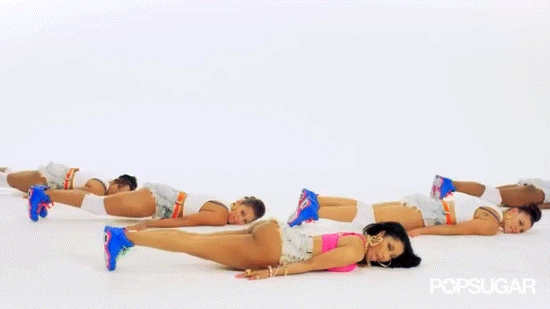 This Sassy "Ahem, My Eyes Are Up Here" Moment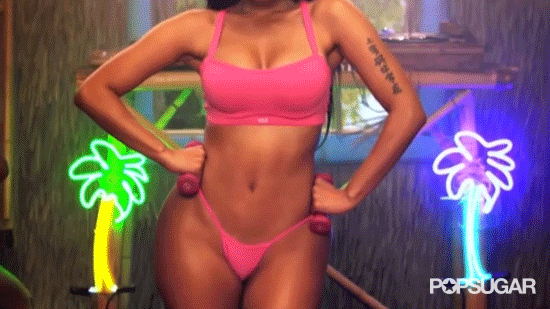 This Moment, Where She's All, "NO HANDS"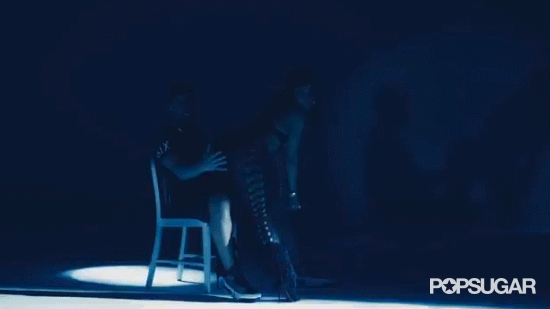 Don't you know the rules, Drake? You can look, but you can't touch.