It's been over two months since Once Upon a Time's insane midseason finale [1], and we can't wait for the show's return on Sunday. We have some clues about what we can look forward to now with this batch of pictures from the return episode, and obviously we're most excited about this picture of Emma and Hook (one of our current favorite TV couples [2]) on what appears to be a date. OK, to be fair, it looks like he's crashing her date with guest star Christopher Gorham. Check out the images to see more of this weird little dinner combo, along with the former Storybrooke residents back in fairy-tale land!
Christopher Gorham guest-stars as Emma's date.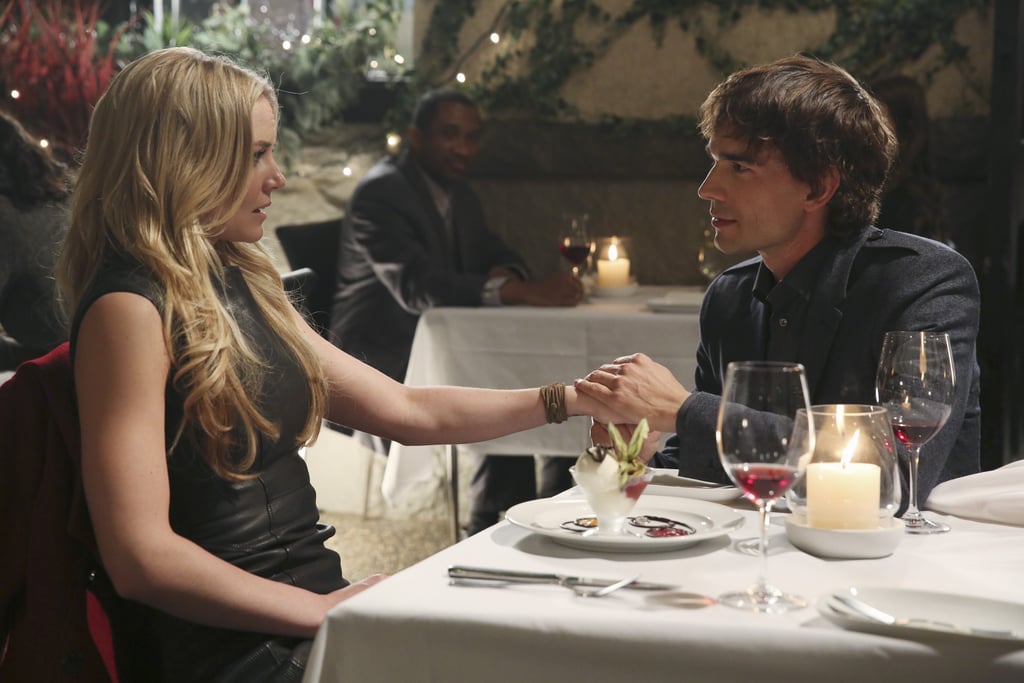 It looks like things are going well in Emma's new and different life.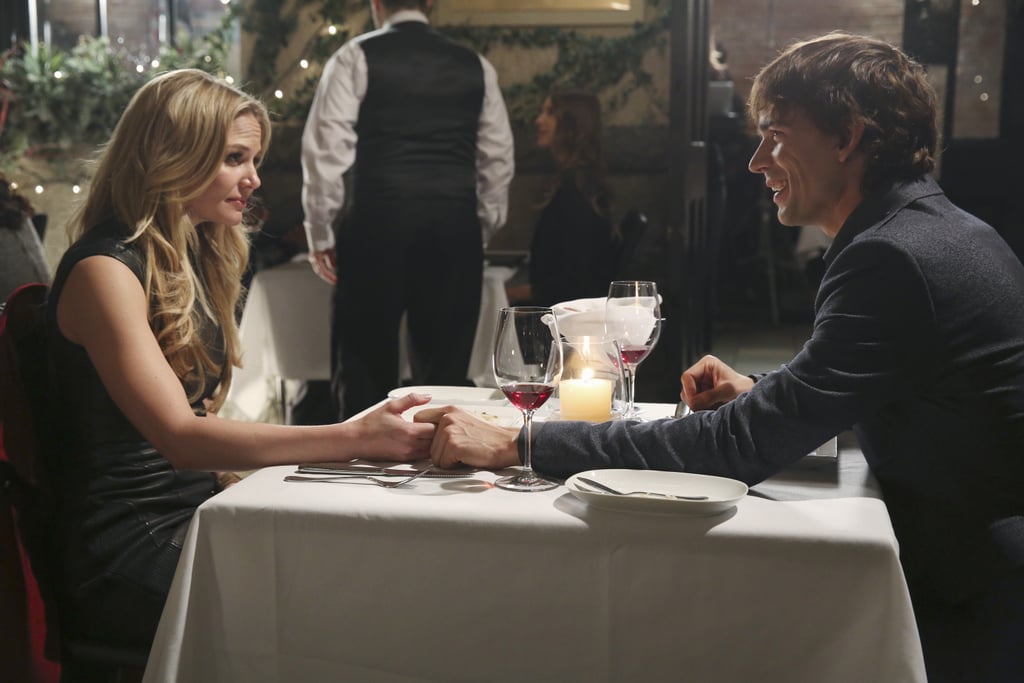 The bad part about this date is that he's not Hook.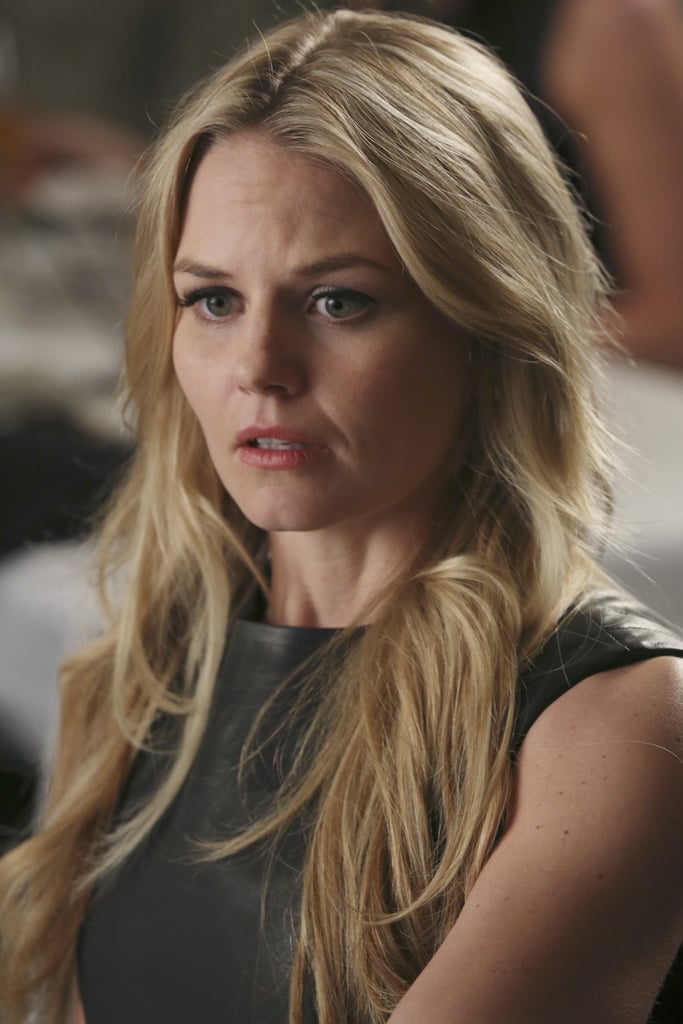 That's what she must be thinking here.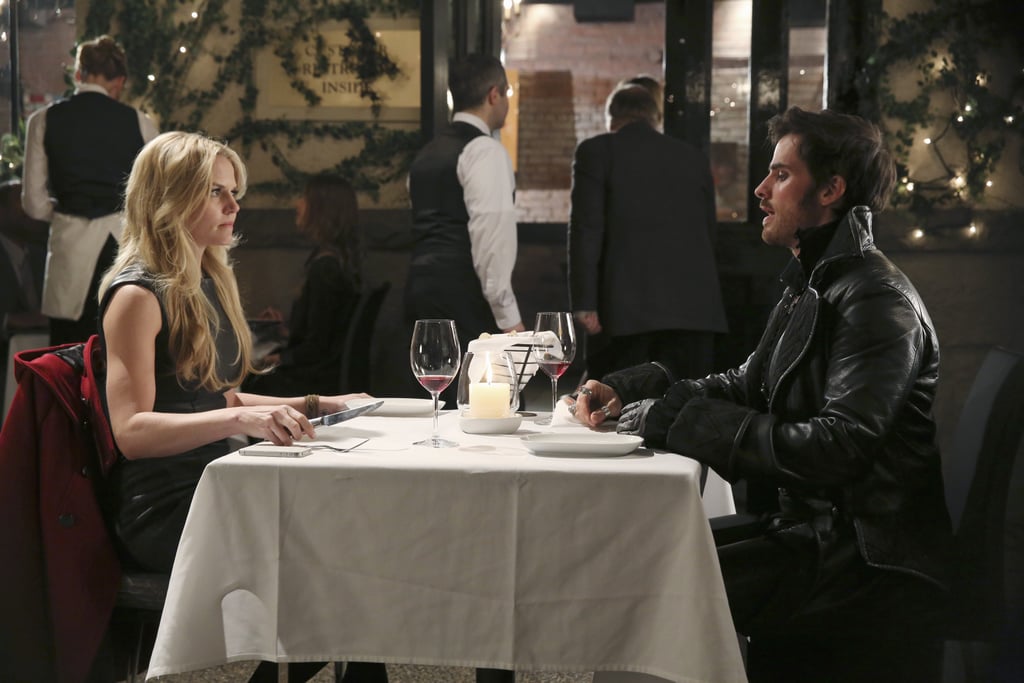 But wait, there he is! Things just got good.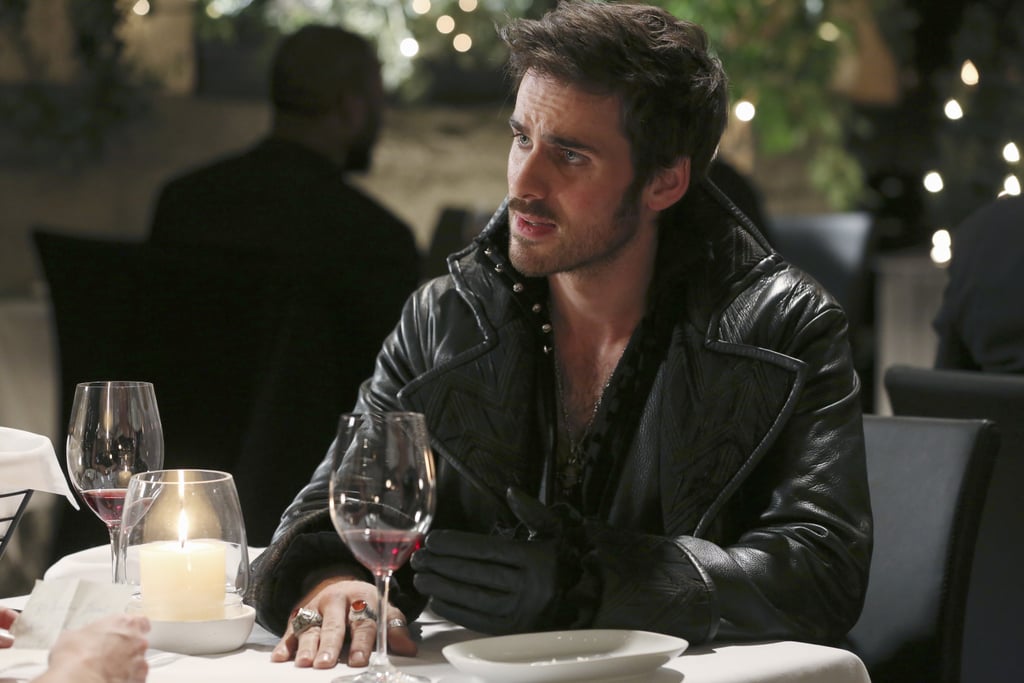 He looks a little too pained for things to be going well.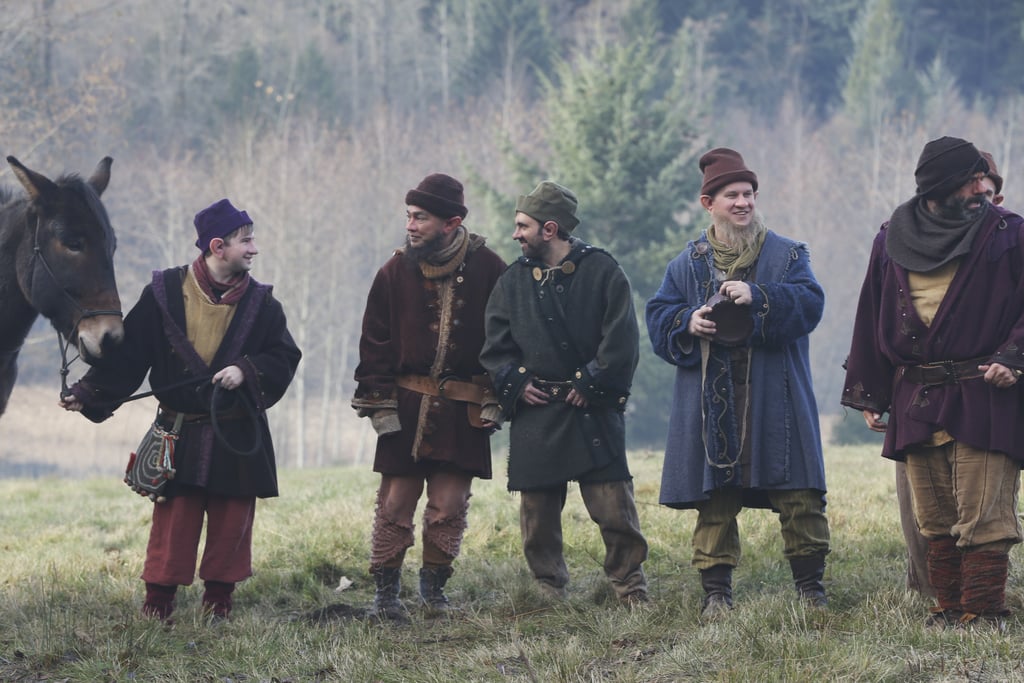 And here's what's going on over in fairy-tale land.
Neil looks quite different in his storybook garb.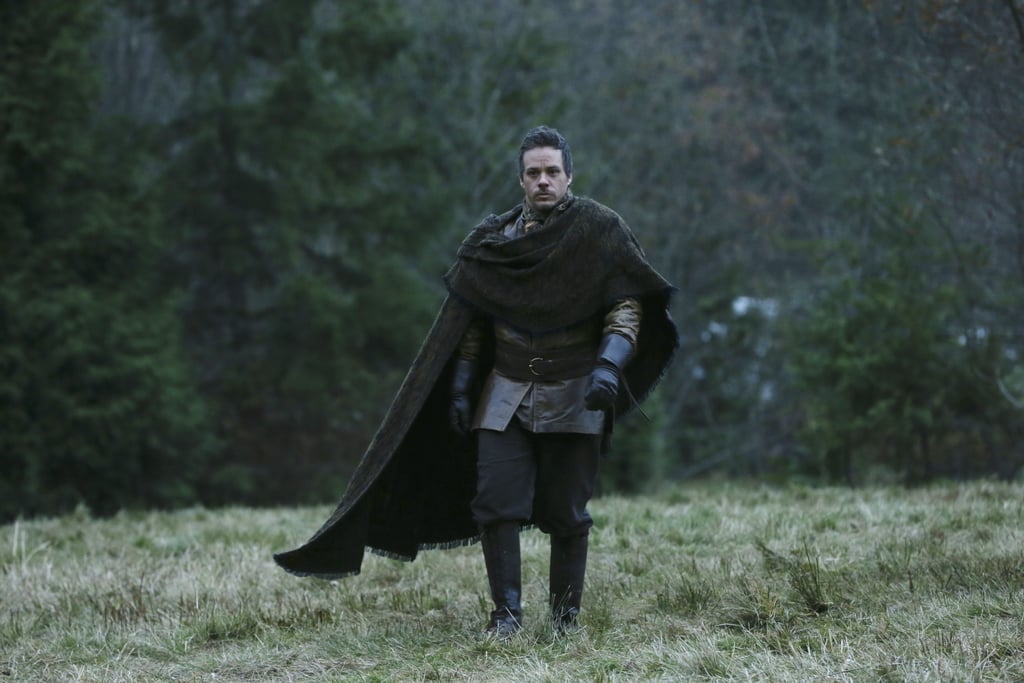 But kind of dashing.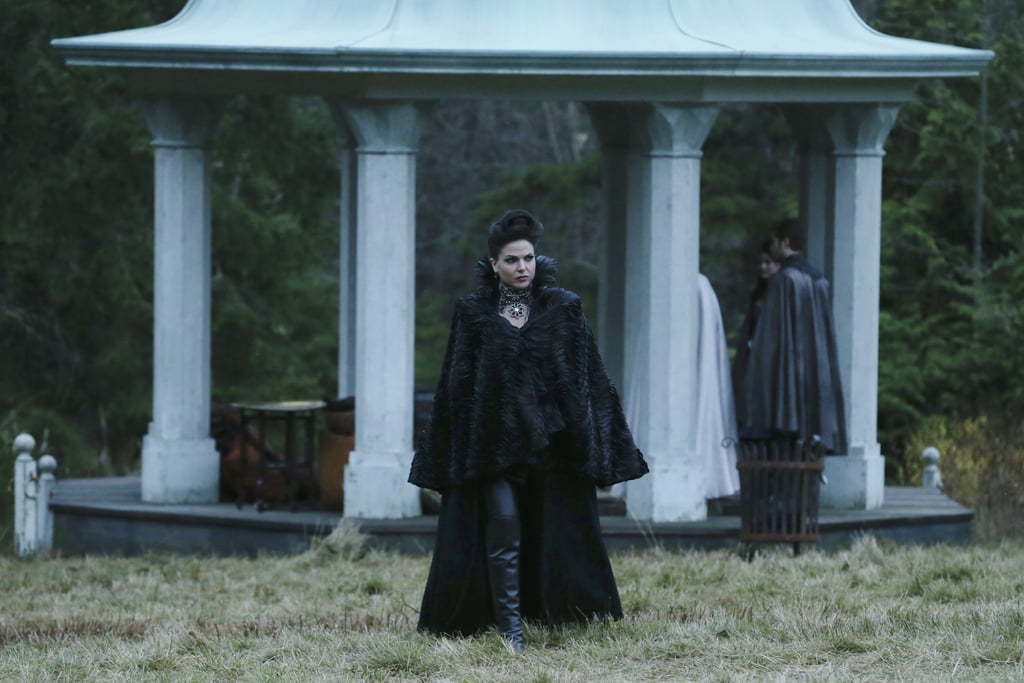 Regina is back as the Evil Queen . . . but is she back to her evil ways?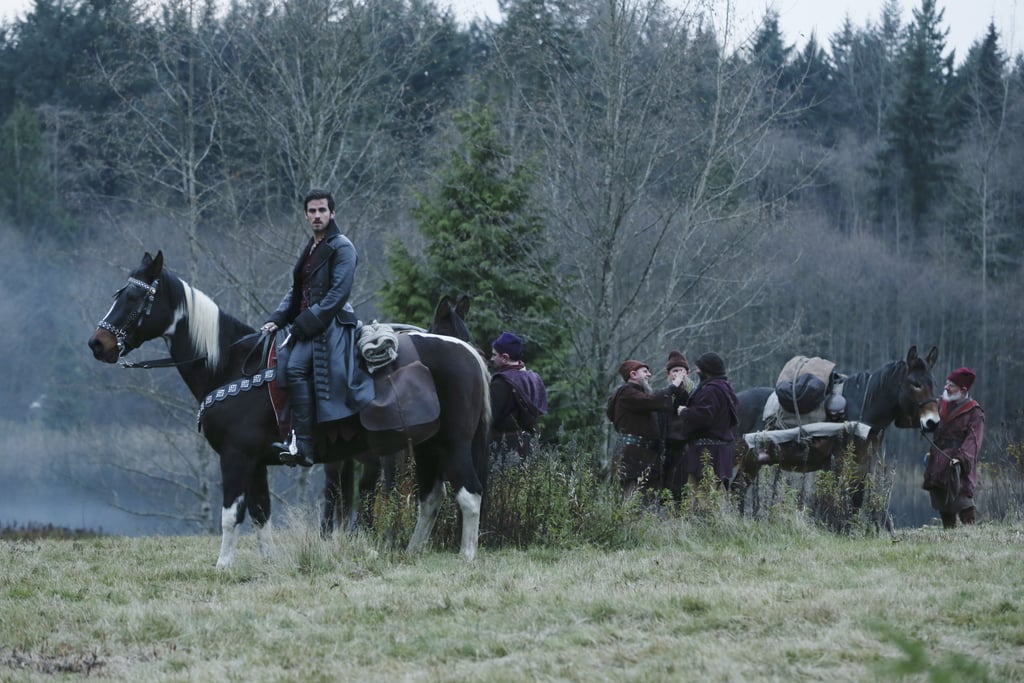 I wonder if Neil will now be called Bae.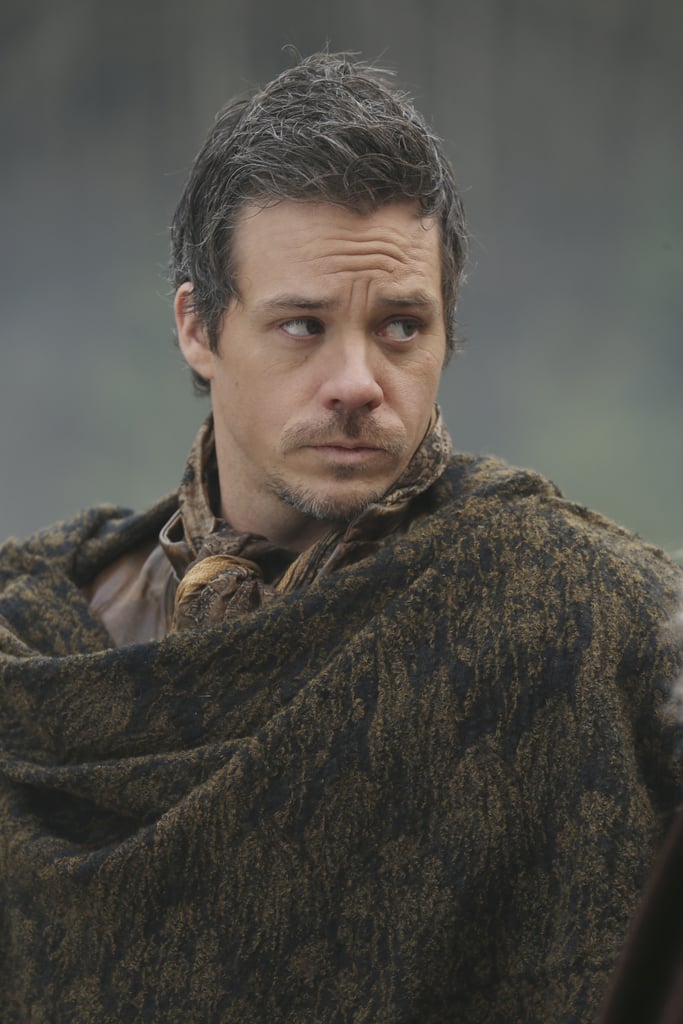 Maybe he misses his modern-time clothes.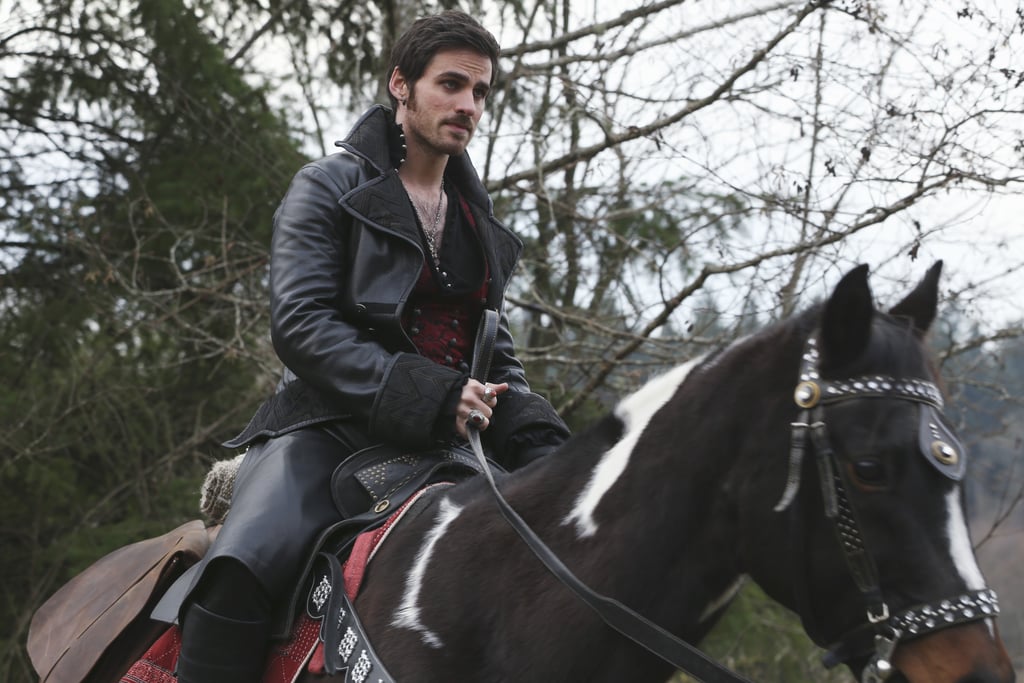 Now this is a man who looks good on a horse.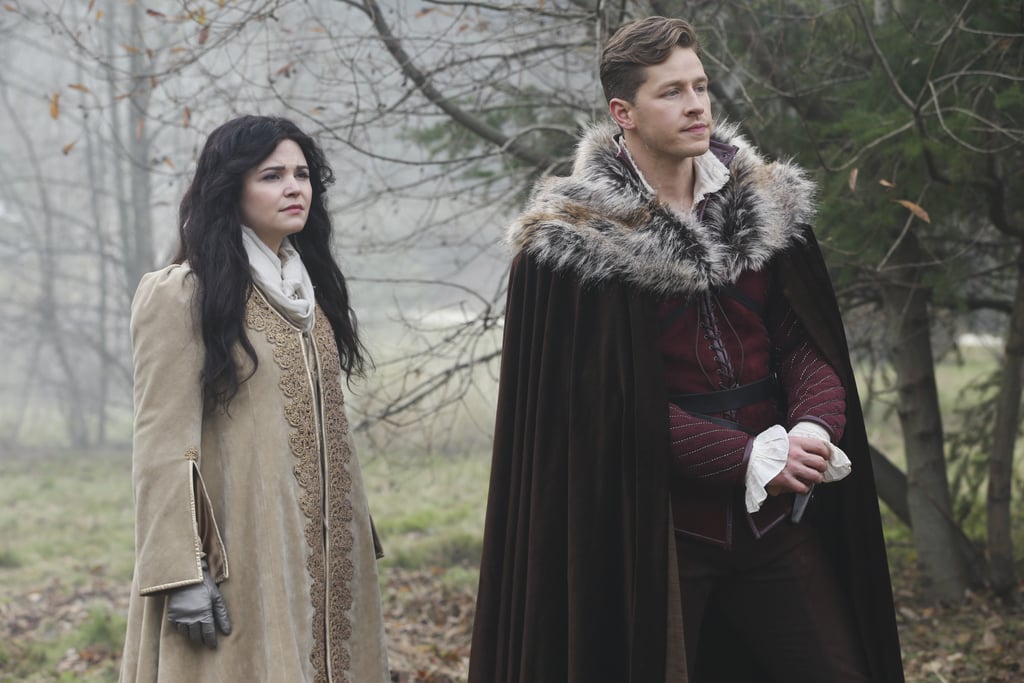 Snow White and Charming are back in their element.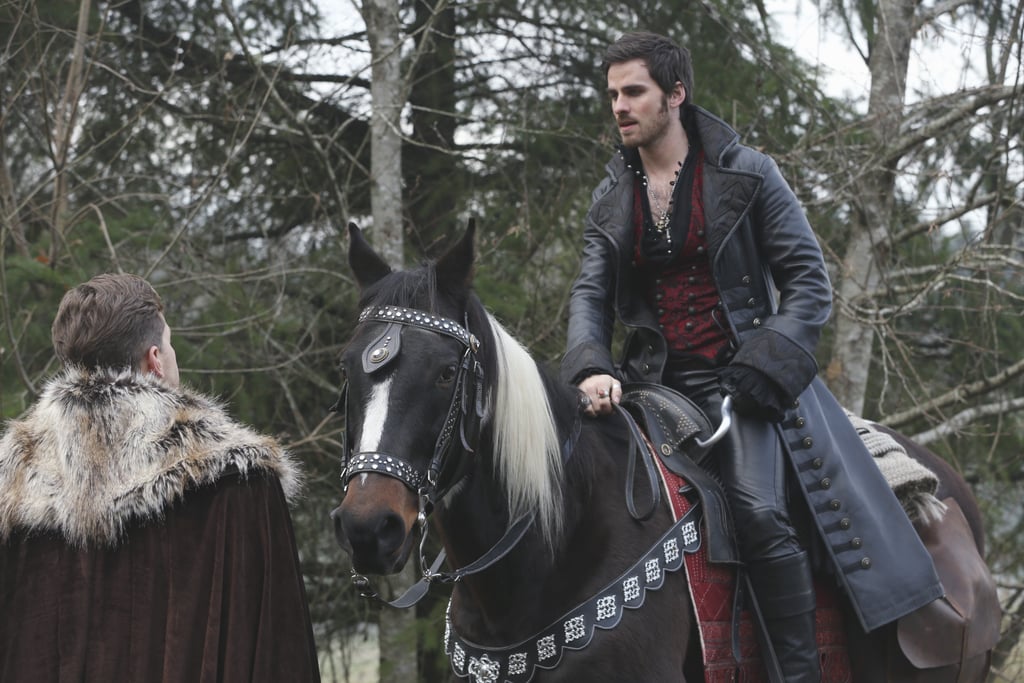 He can ride with one hand. What a guy.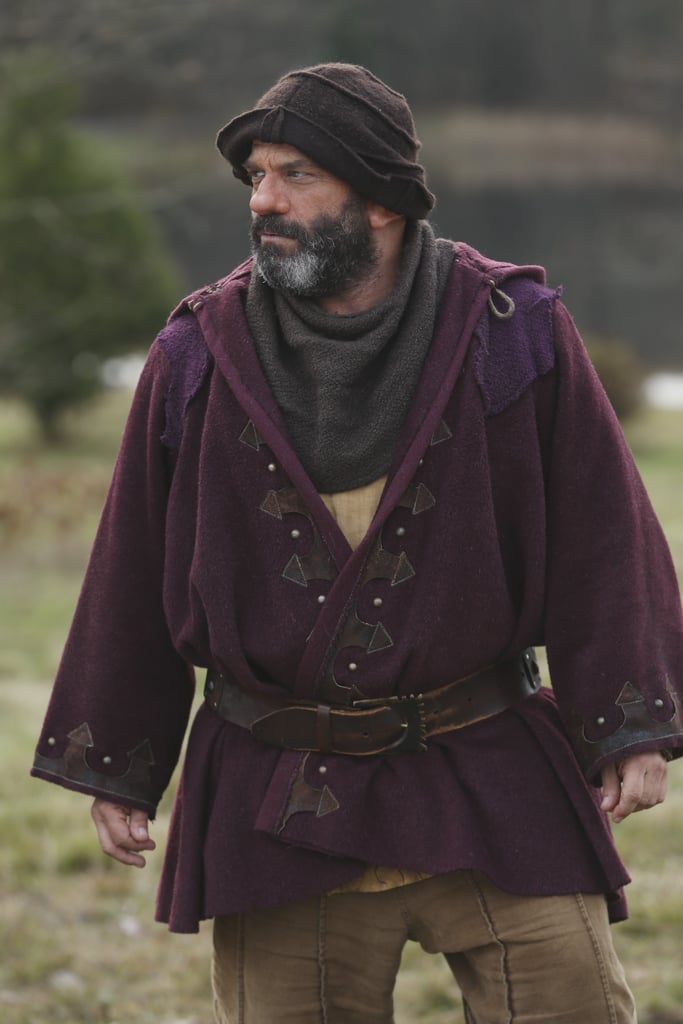 Grumpy looks like his namesake.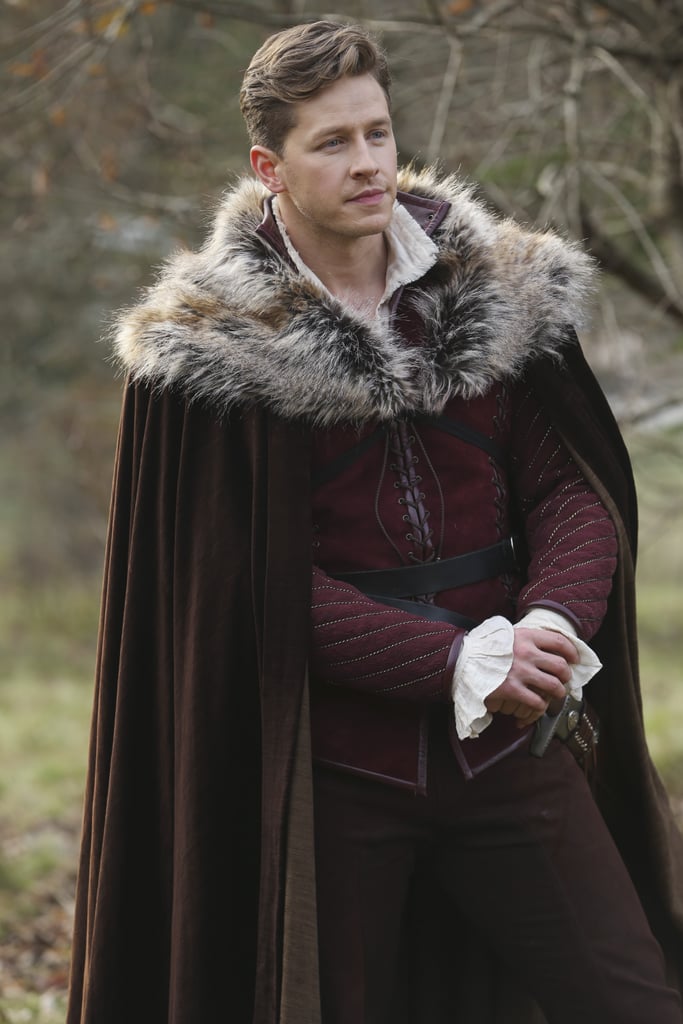 And Charming looks like his.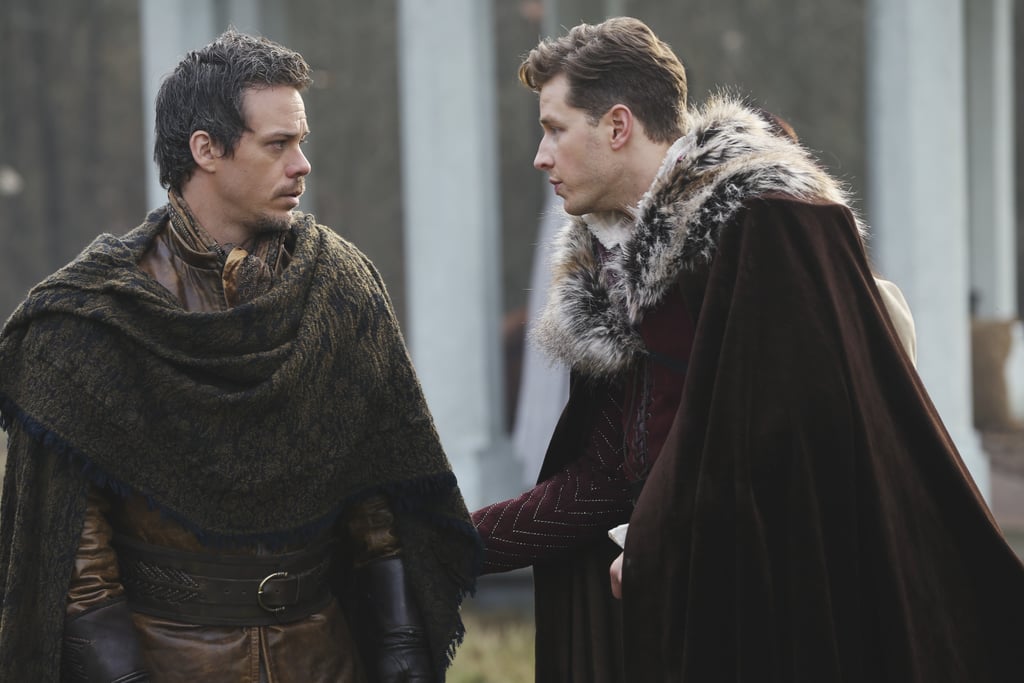 Neil/Bae and Charming confer.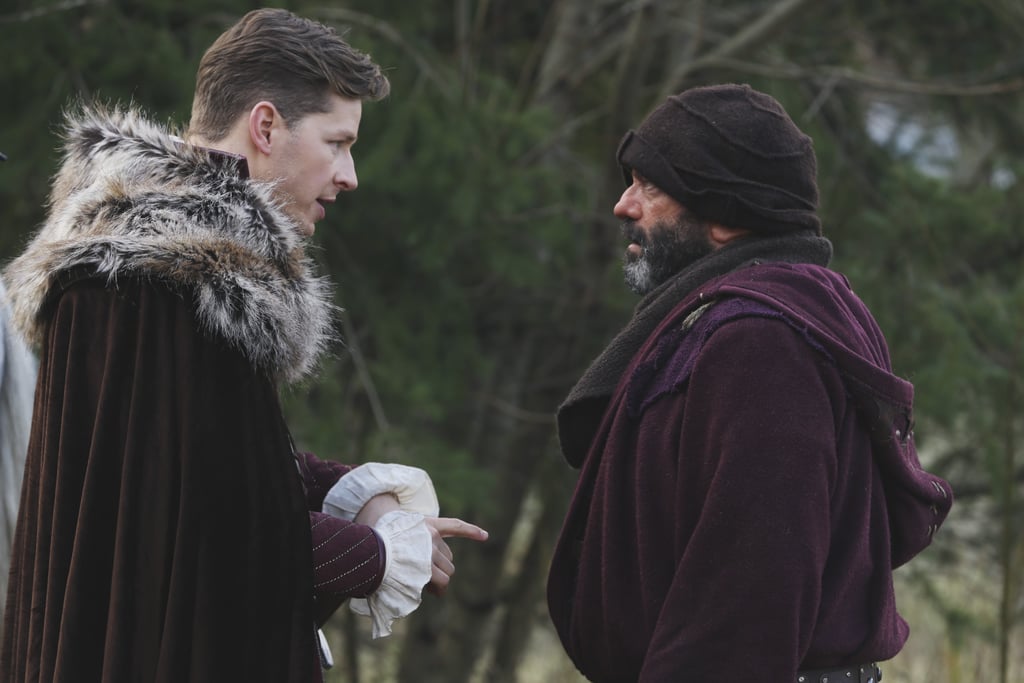 Charming and Grumpy have their own meeting.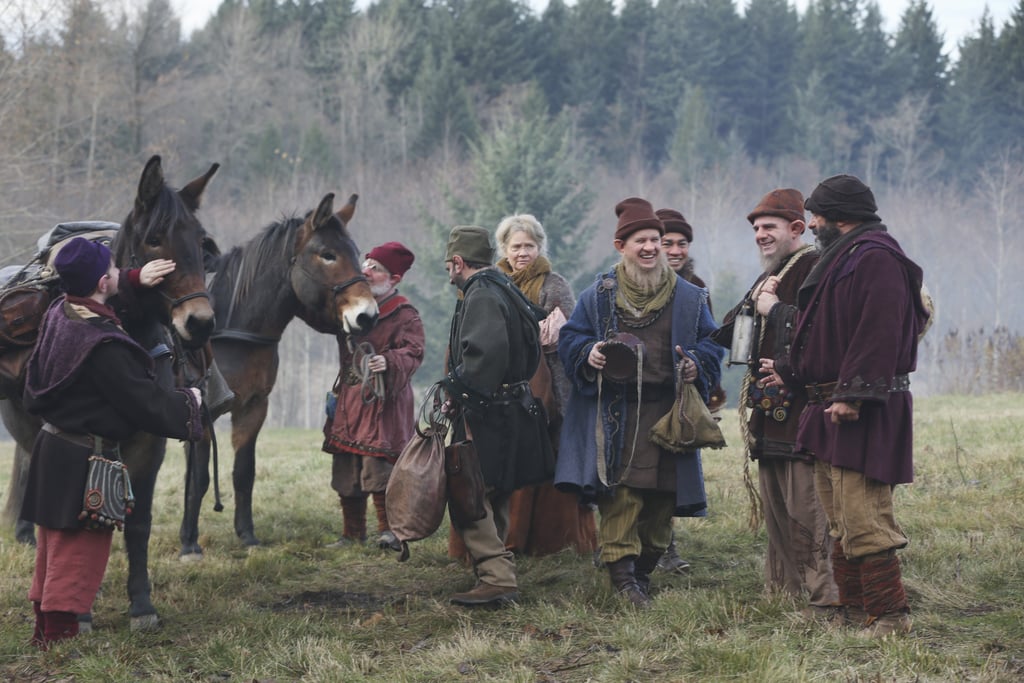 Off to work they go?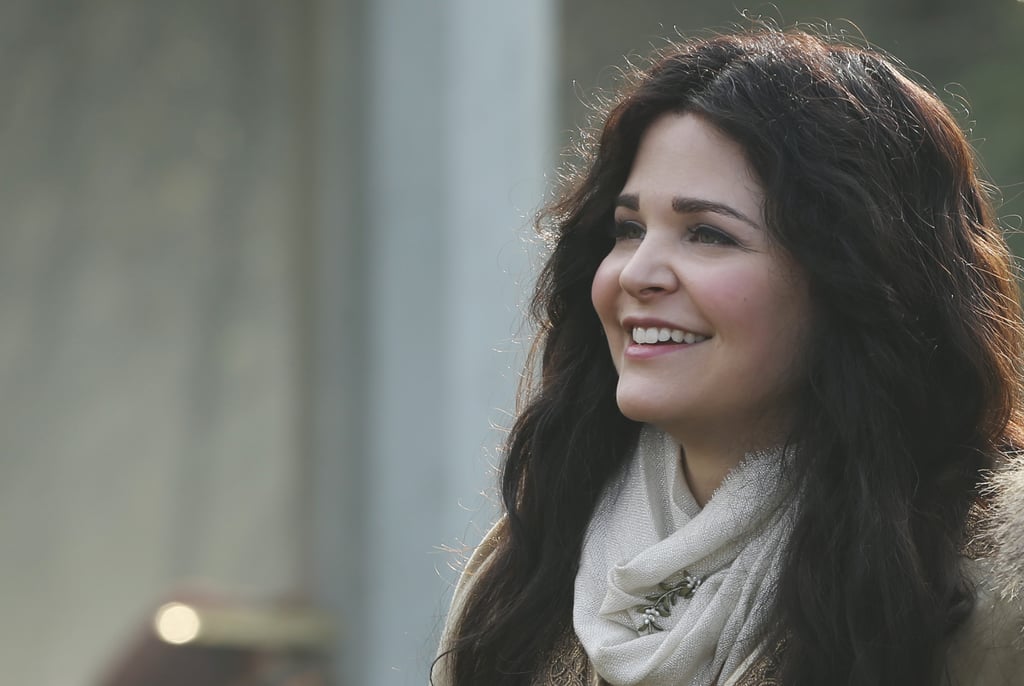 Snow looks happy despite missing her daughter.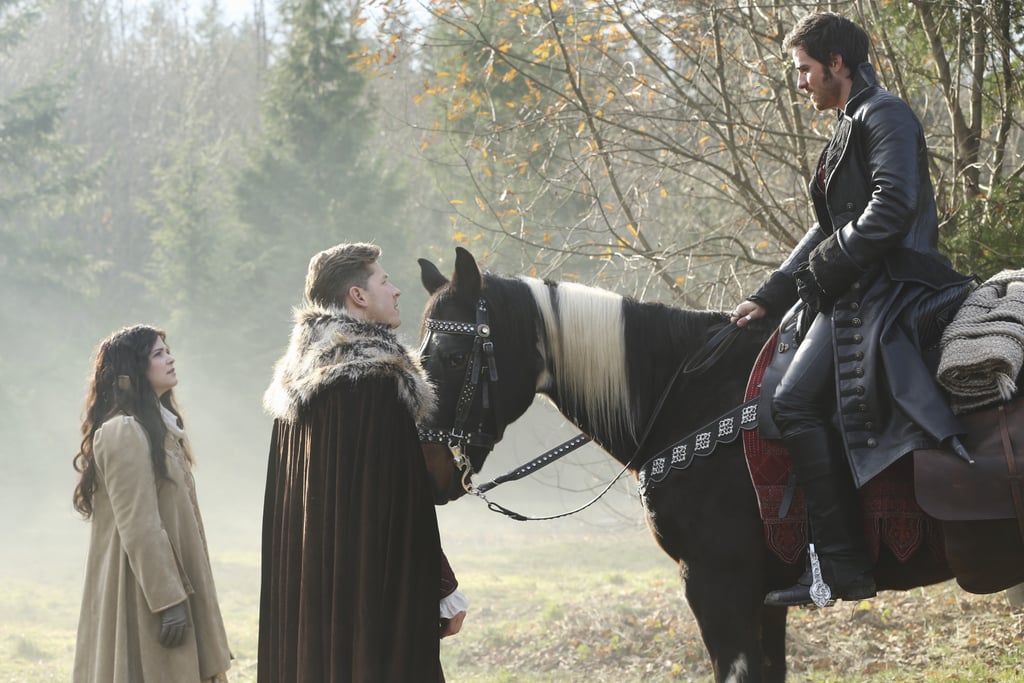 Future in-laws?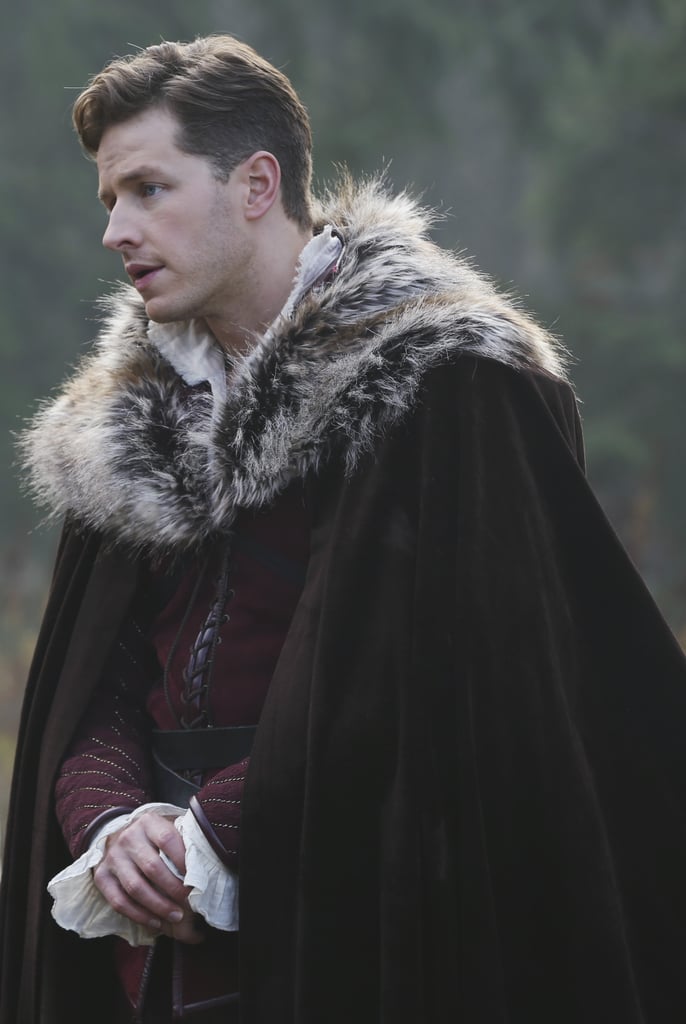 Charming looks concerned.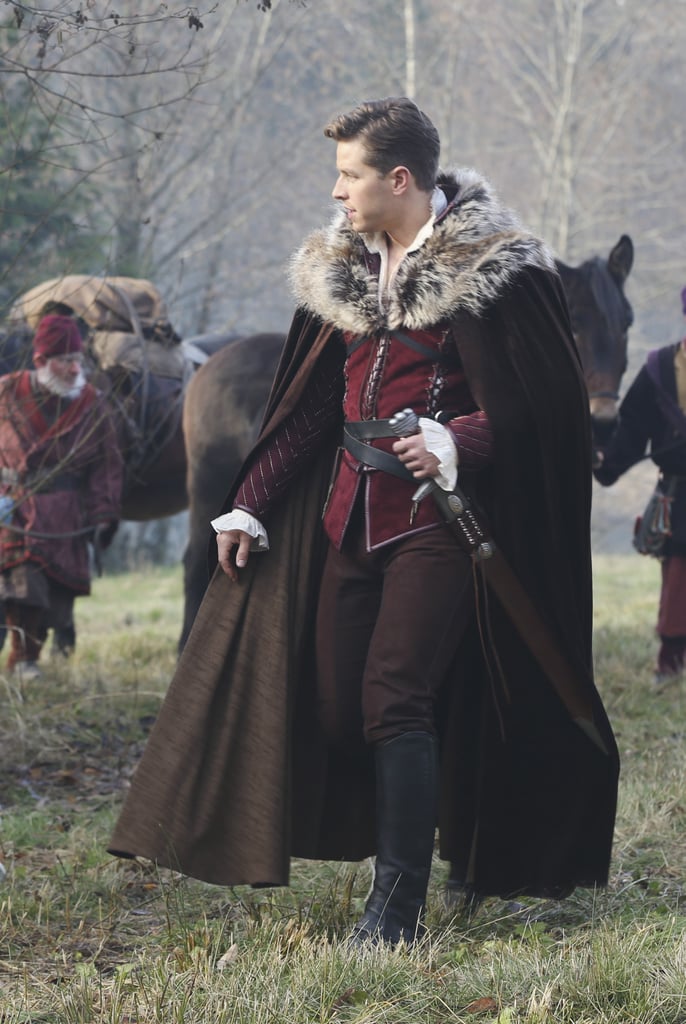 And he looks very warm.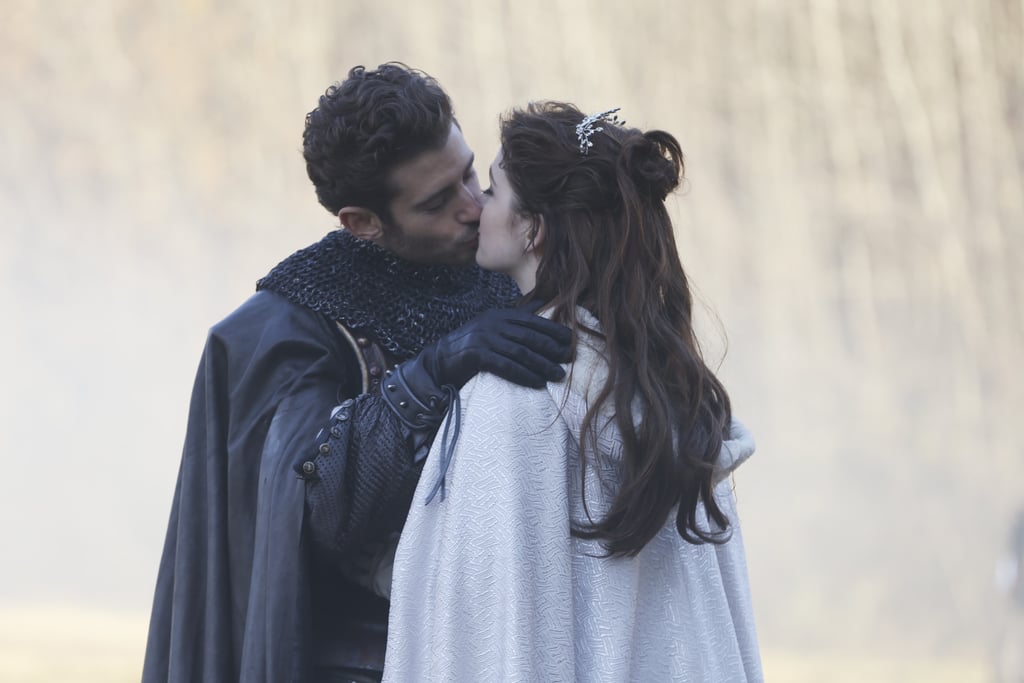 Sleeping Beauty and her prince are back too.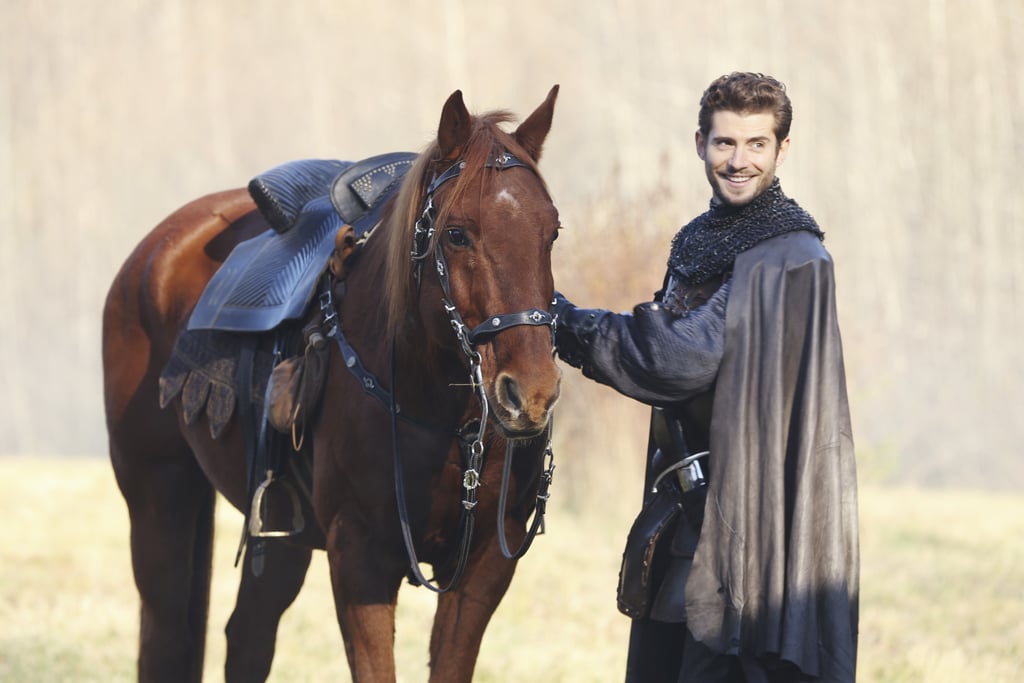 He's another pretty dashing prince.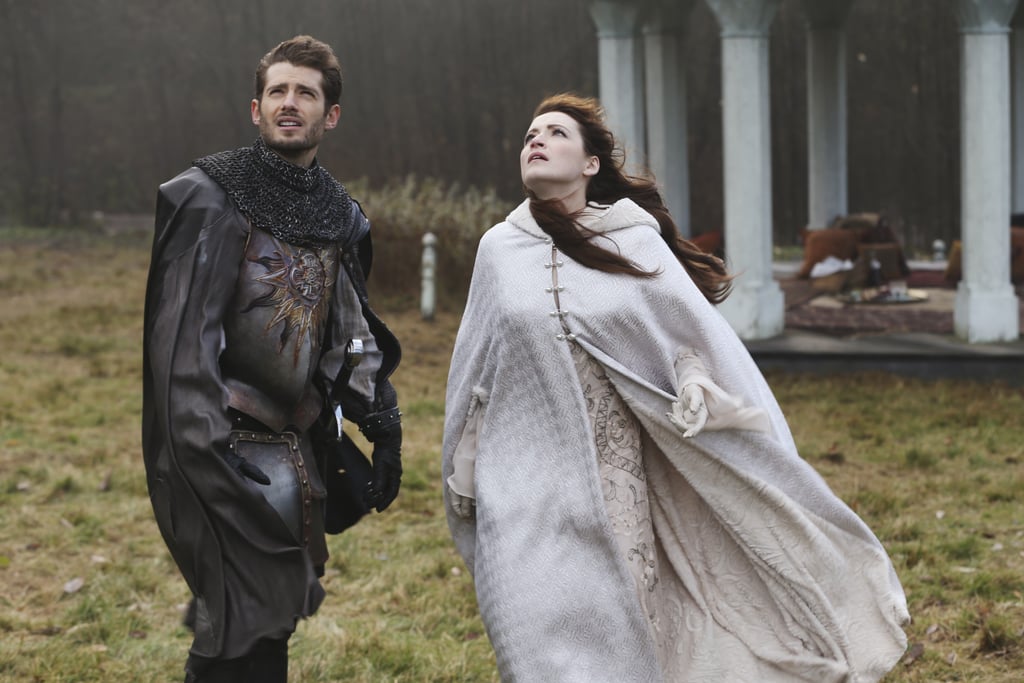 Their happiness is obviously short-lived.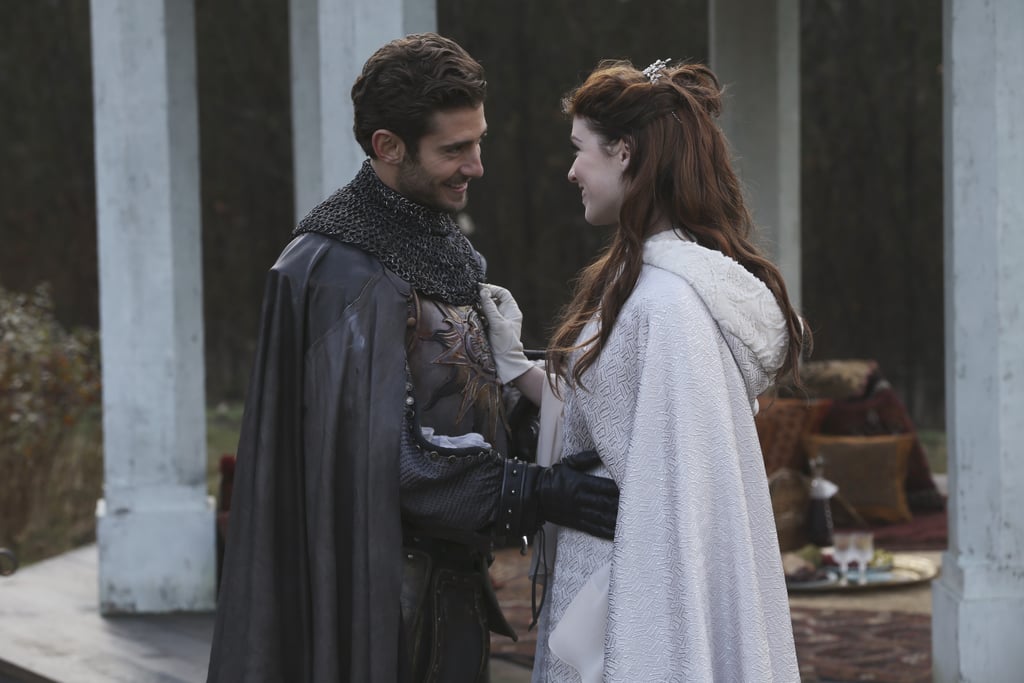 It's a literal storybook romance.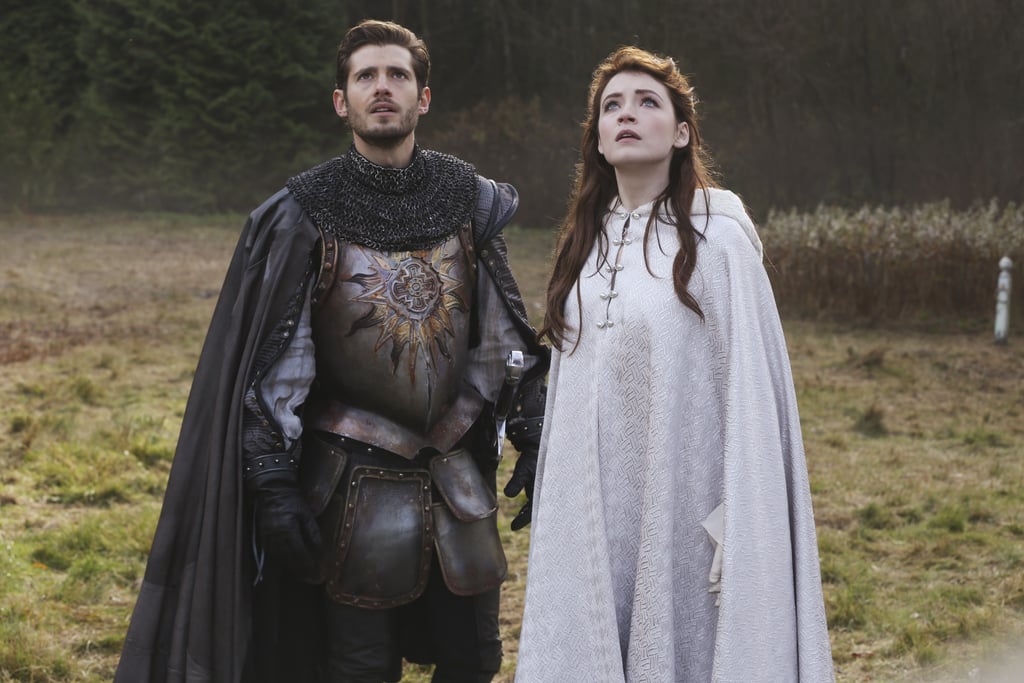 They're very attractive.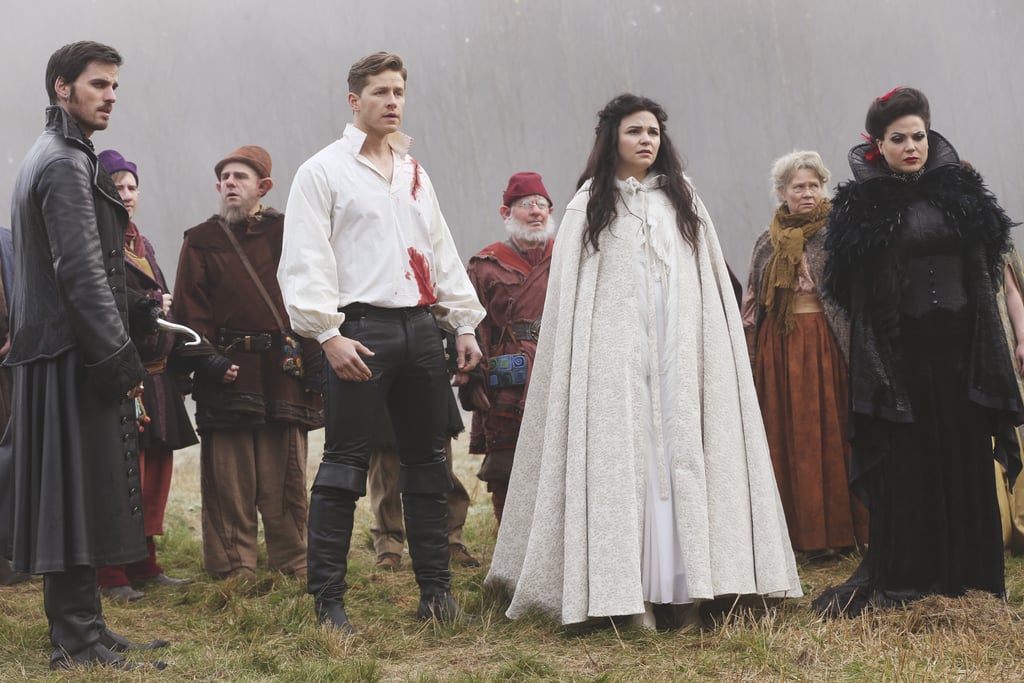 The gang's all here.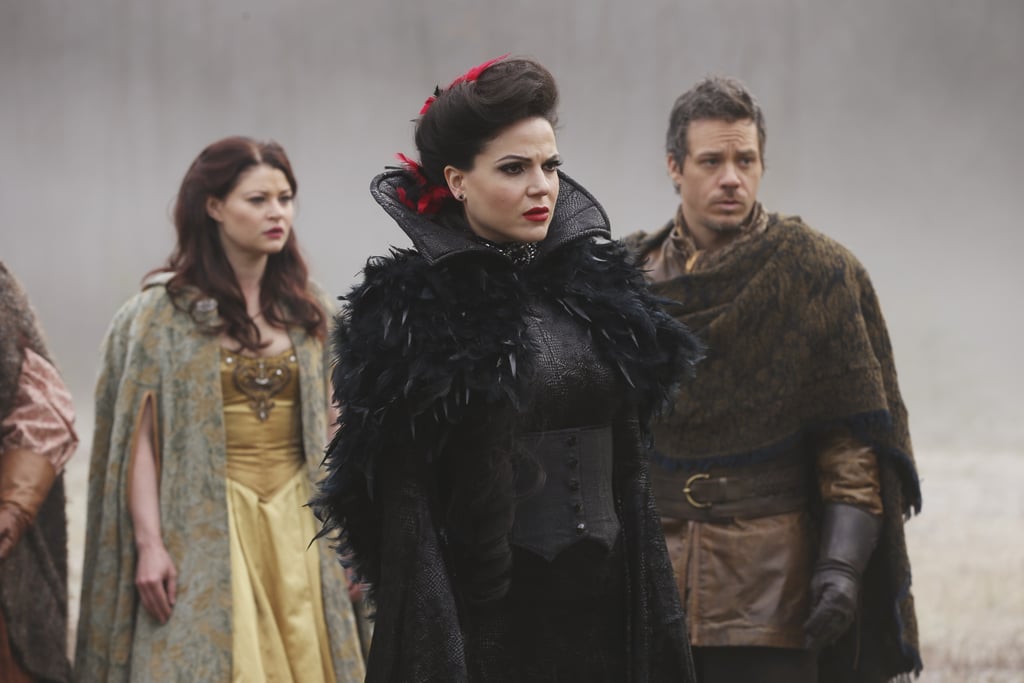 There's Belle!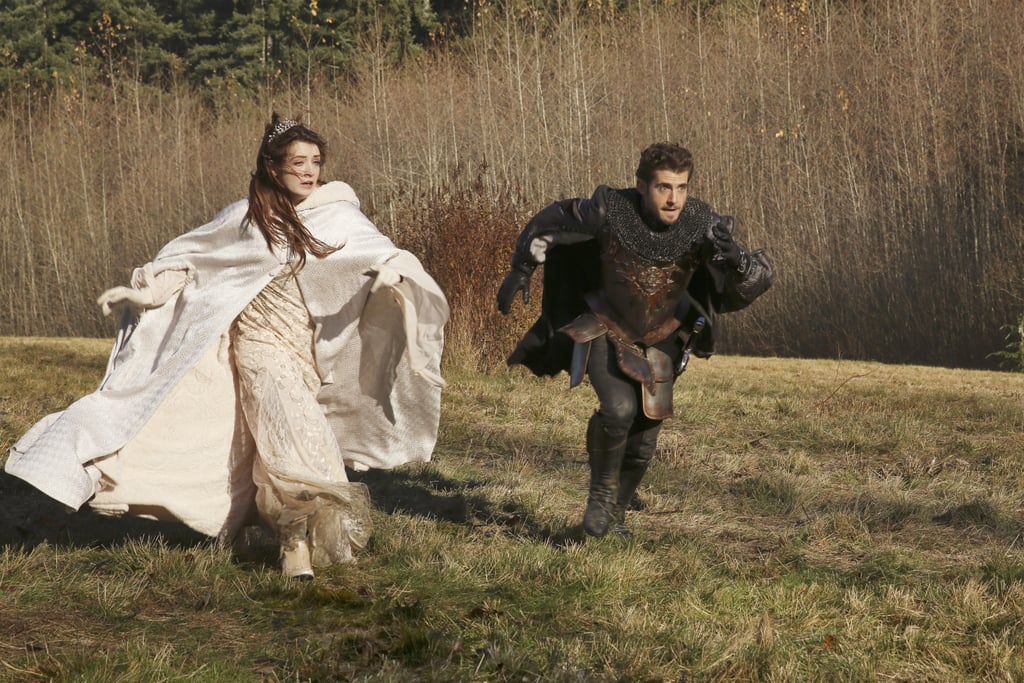 Uh-oh! Could it be the Wicked Witch of the West?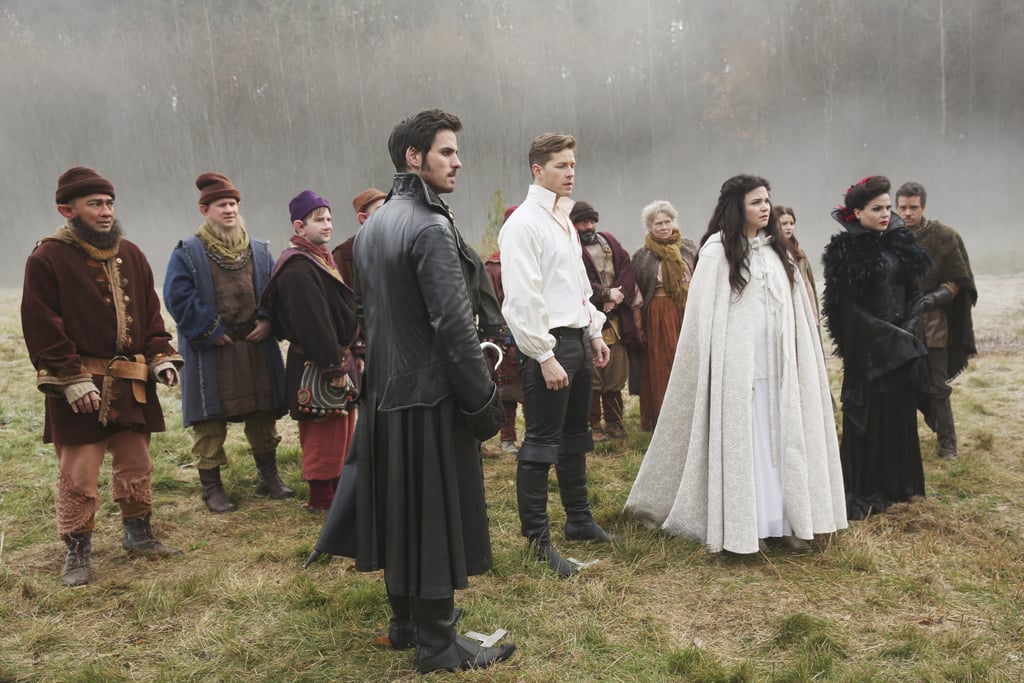 This group is ready to face a new threat.