We're gearing up for an epic showdown on Once Upon a Time [1] between the Wicked Witch of the West and, well, everyone else. She's made her next target clear: the next baby of Snow White and Prince Charming. In these new photos from the next episode, "Kansas," we get to see the birth of the tiny, beautiful baby — and there's an extra layer of cuteness considering that Ginnifer Goodwin [2] and Josh Dallas recently married and are expecting their own bundle of joy. But over on the small screen, their characters' joy turns to fear when Zelena shows up to threaten them. Check out the new babe first, and make your guesses for the name (Dorothy, perhaps?).
Snow (Ginnifer Goodwin [3]) and Charming (Josh Dallas) make their way to the hospital.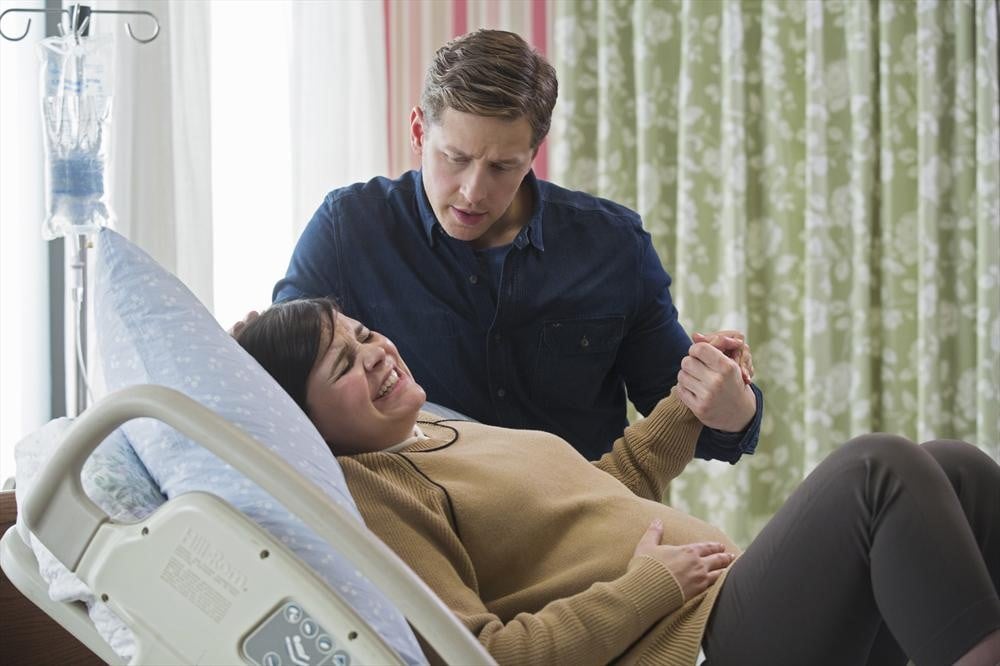 Charming supports Snow through what looks like a tough labor.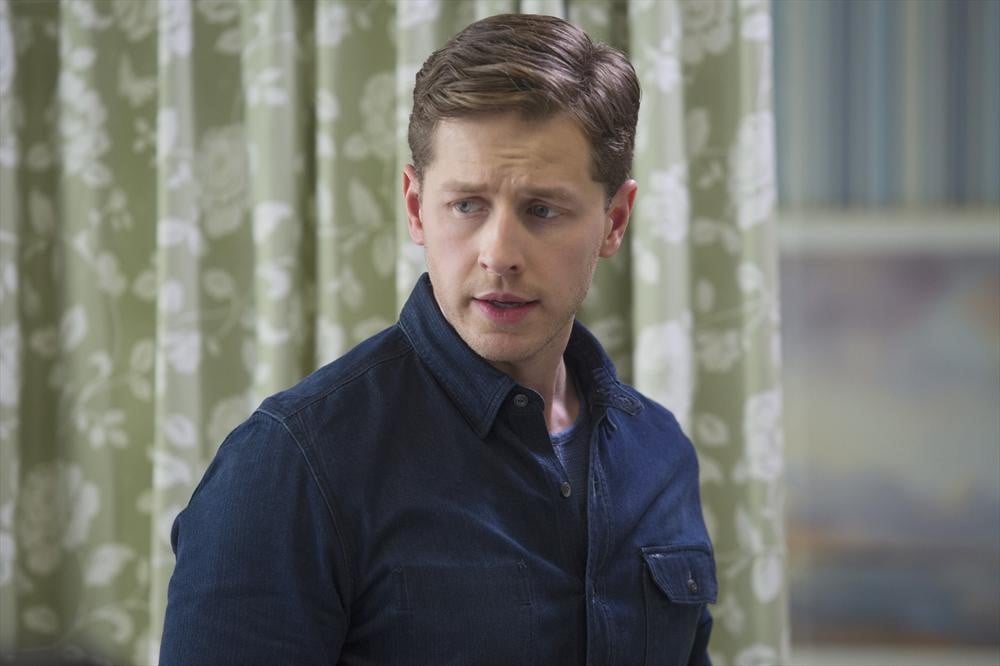 The nervous daddy-to-be.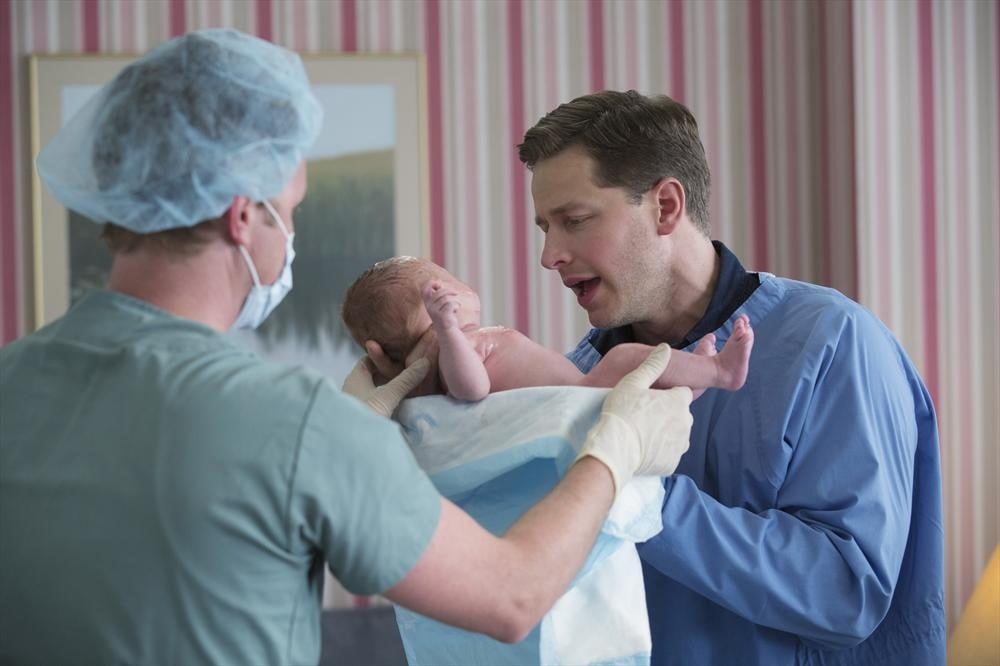 There's the baby!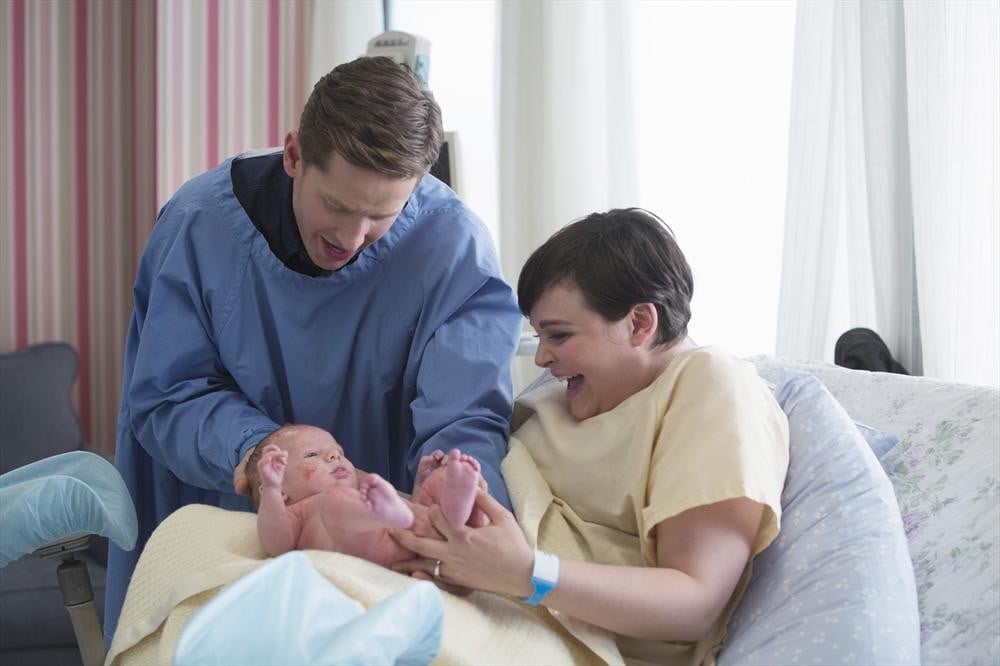 Aw, Mom, Dad, and baby look healthy and happy.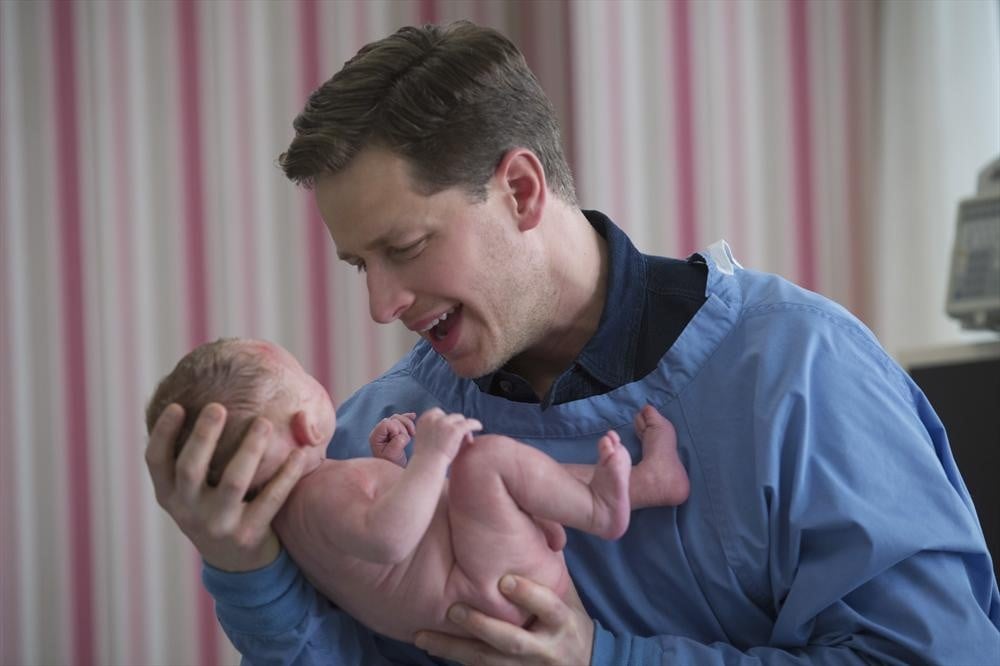 How adorable is Charming?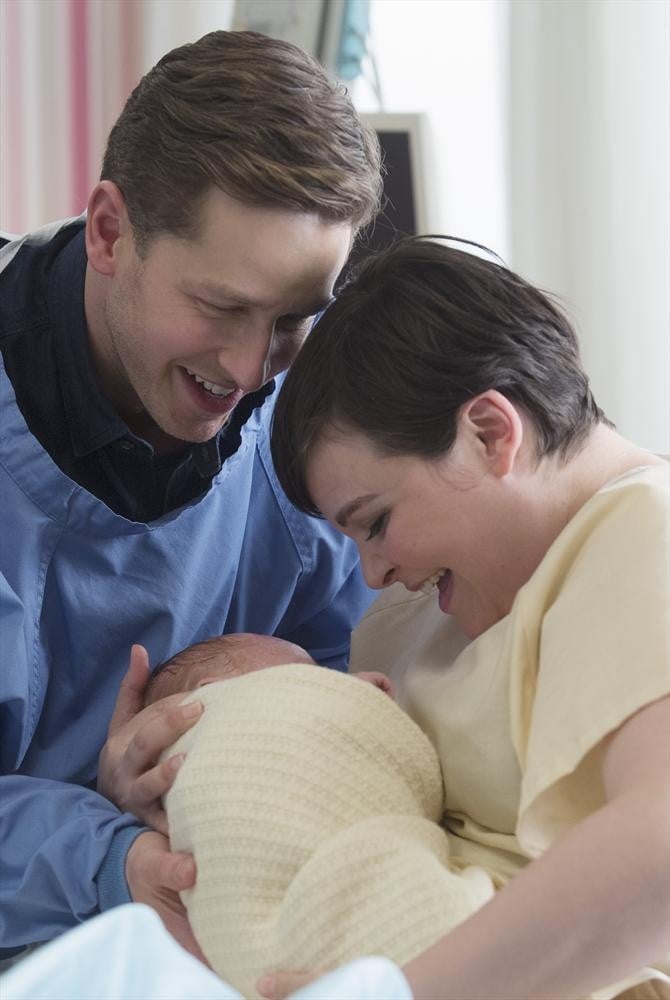 What a sweet little family.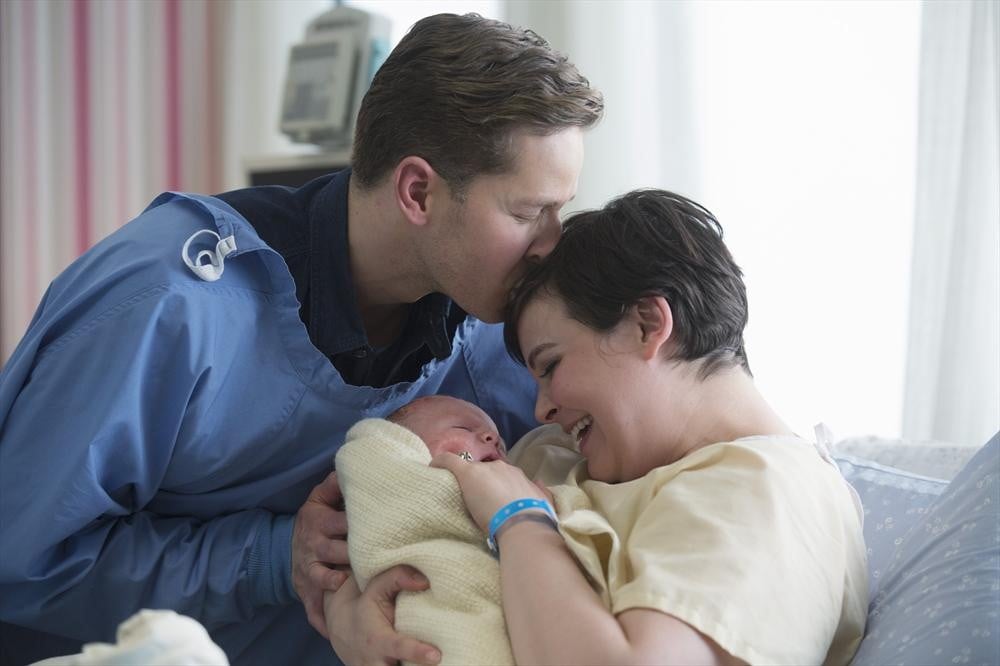 Just Emma is missing . . .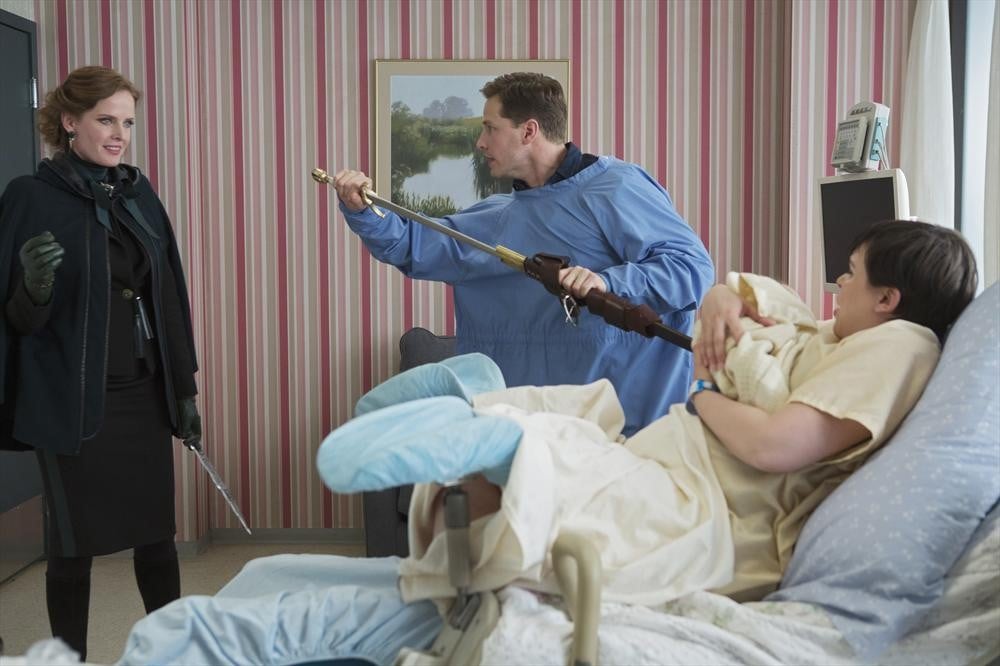 Ack! Zelena!