Though all anyone can think about is Frozen on Once Upon a Time [1] as season four begins, let's not forget the Storybrooke denizens that have been there all along. There's been so much romance over the past three seasons, with Hook and Emma's first kisses, Snow and Charming's undying love, and Rumple and Belle's wedding [2]. There are several, dare we say, storybook romances on this show, and we can't get enough of them. Let's go over the show's most important couples and why their stories befit a fairy tale before Sunday's premiere!
Snow White and Prince Charming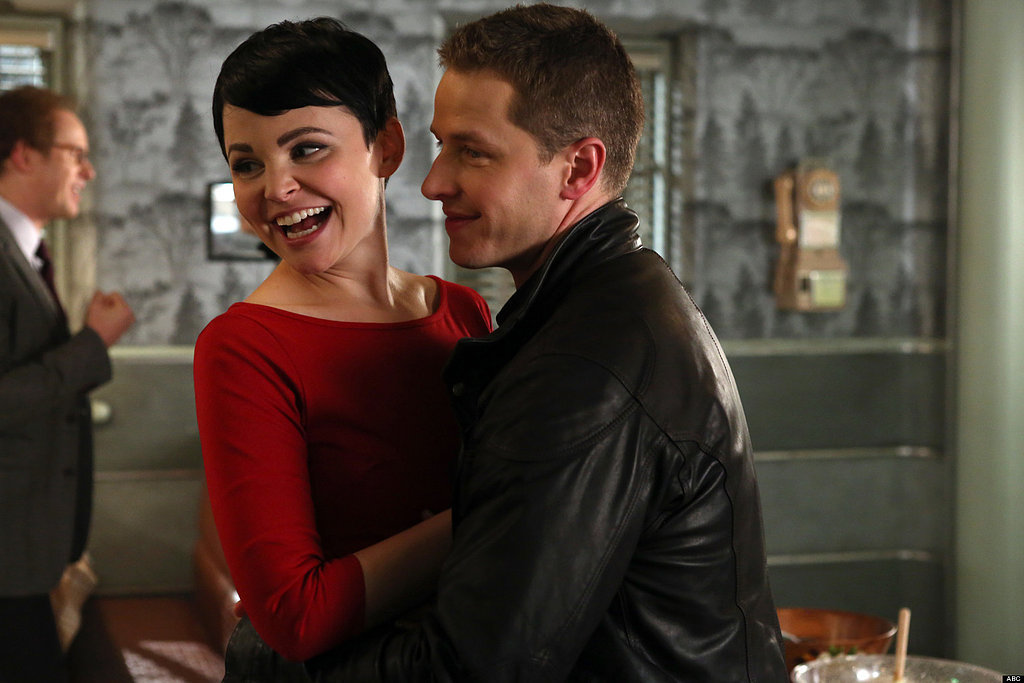 Snow White and Prince Charming's love story is not only a tale as old as time (well, fairy-tale time), but it also might be the most romantic relationship on the show. After a delightfully antagonistic meeting, these two marry and have their first baby, only to be ripped apart by the Evil Queen's curse. In Storybrooke, it took them a season to get together once they gave in to their irresistible pull to each other, and they prove time and again that they're totally devoted to each other.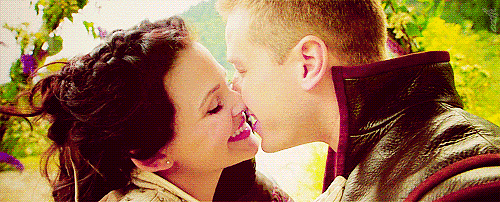 Rumpelstiltskin and Belle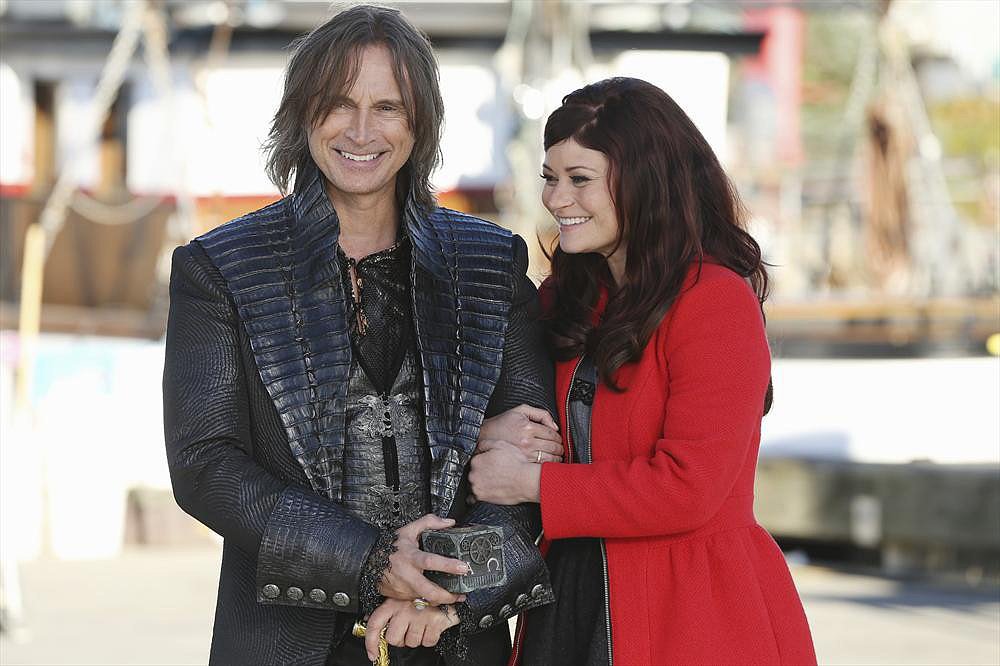 This relationship started out as a pleasant surprise. In one of the show's subversions of a classic fairy tale, the Beauty and the Beast story was retold with Rumpel as the beast. Despite his terrible behavior, Belle saw through it, and in Storybrooke, they had another hurdle: Belle's imprisonment by Regina. Despite all that (and the fact that Rumpel still clearly has some darkness in him), Belle only sees the good in him, and in the season-three finale, they get married.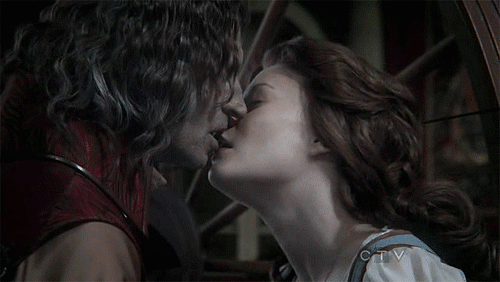 Captain Hook and Emma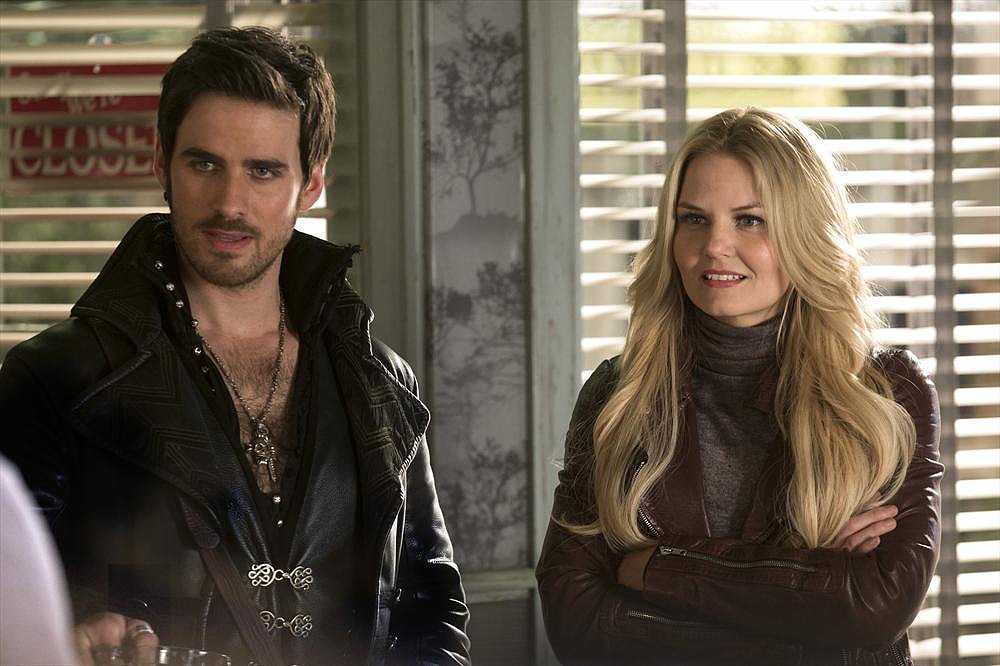 In the show's sexiest pairing [3], the iconic pirate has fallen for the beautiful savior. Like her parents' relationship, this flirtation started out with these two as foes, but Emma has softened toward Hook (I mean, look at him). He's held a candle for her for a while now, and with their most recent kiss (which Emma initiates!), it looks like Emma's ready to give a hook-handed boyfriend a whirl.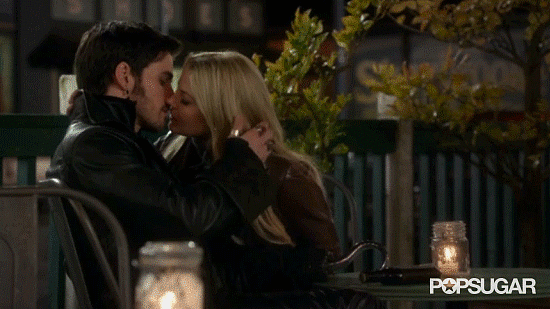 Regina and Robin Hood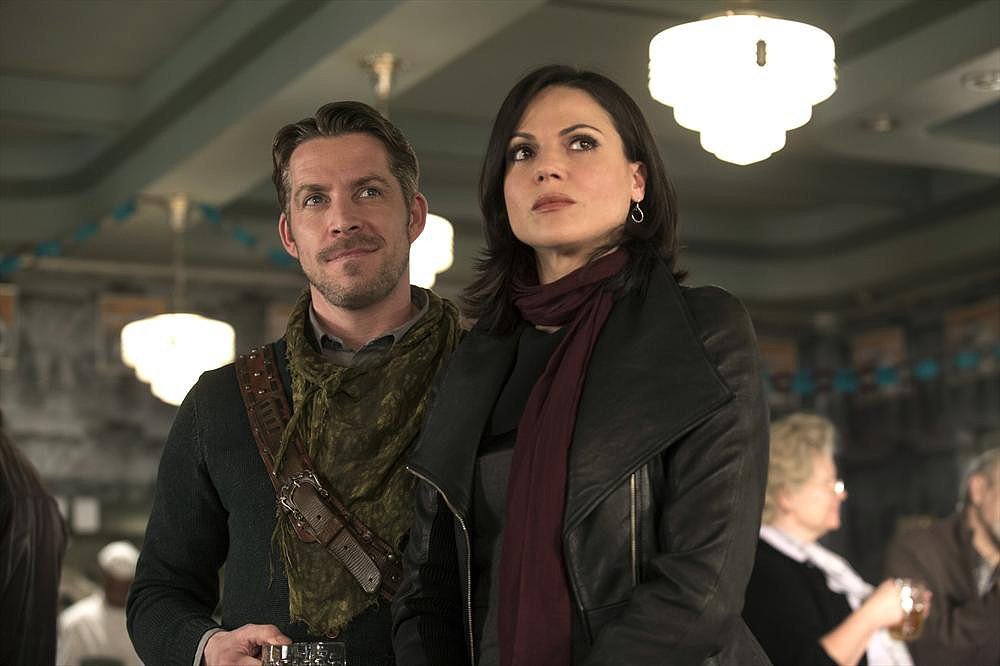 We'll say it: poor Regina. When the loss of her first love essentially propelled her into becoming the Evil Queen, it seemed like she would never find love. She believed that herself for so long, refusing to act when Tinker Bell presented her with the man she was destined to love again, Robin Hood. It looked like she'd finally give in to happiness at the end of the season . . . until Emma reveals that she and Hook had brought back a stowaway from another time: Robin Hood's first wife. Oops.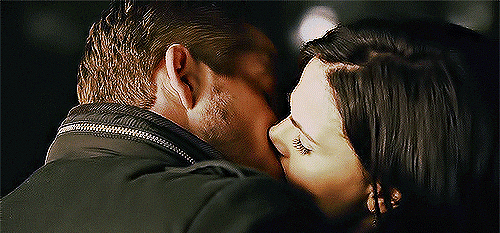 Prince Phillip and Princess Aurora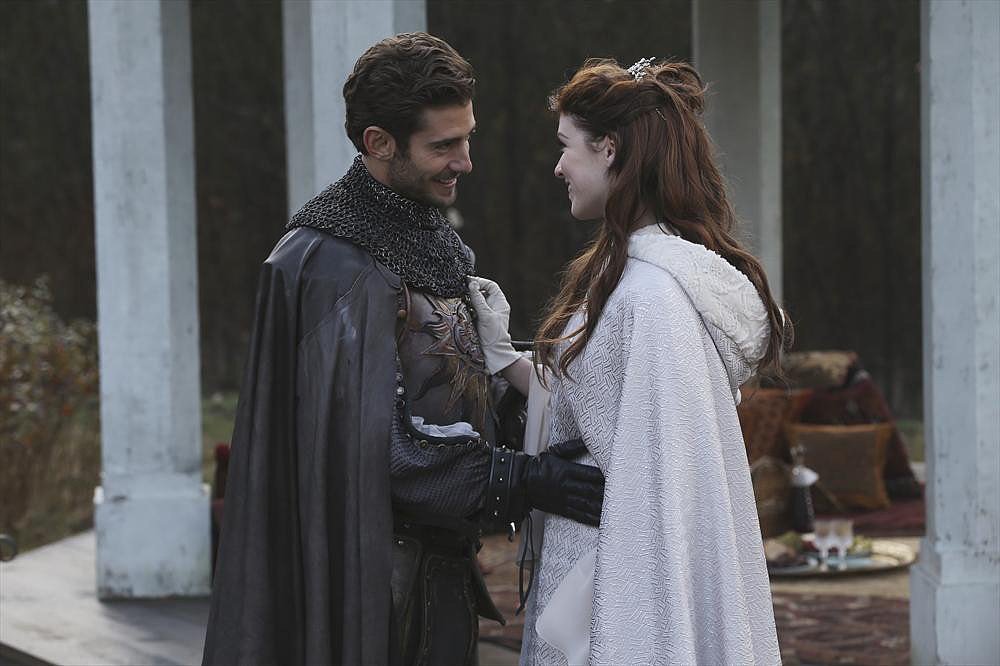 Phillip and Aurora aren't series regulars we get to check in on frequently, but when we do, the Sleeping Beauty couple certainly has the storybook-romance thing down. He wakes her from the sleeping curse, they fall deeply in love, and now they're starting a family.
Eric and Ariel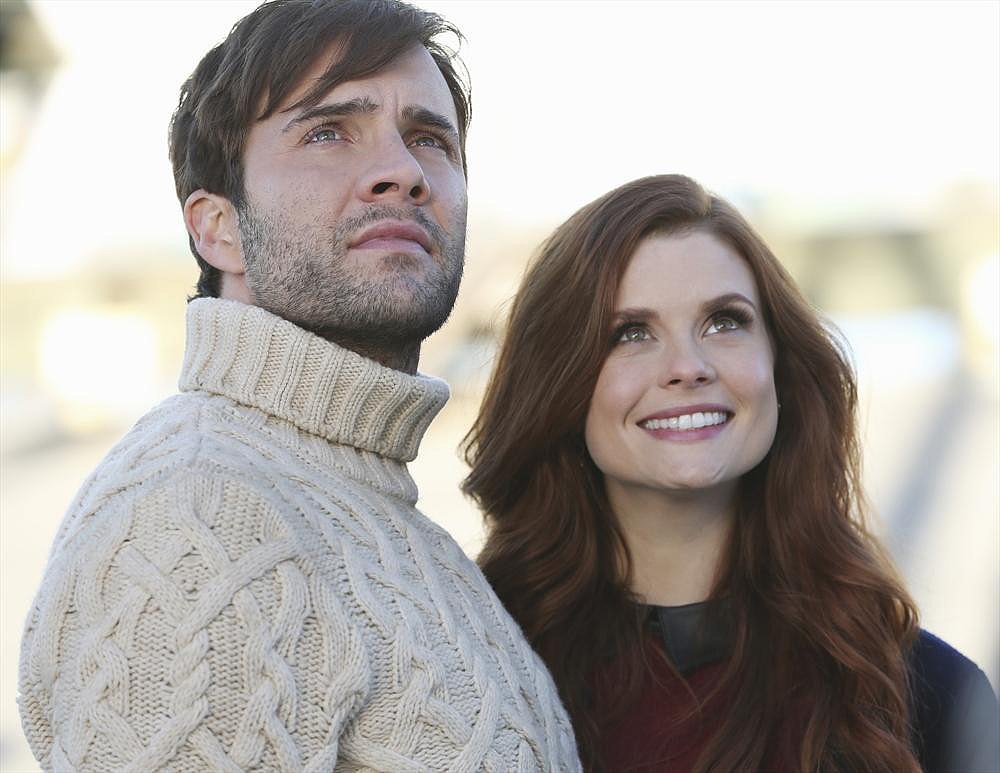 The Little Mermaid pair isn't part of our world that often, but just like in Disney's movie, Ariel fights for her man. Here's hoping we see more of this cute couple.