If you thought Charming and Snow's first baby pictures [1] were cute, wait until you see the Once Upon a Time [2] season finale photos. Pictures are out for the two-hour season-three finale, which aired Sunday, and they're totally adorable. The episode, titled "Snow Drifts," features the baby's naming ceremony, fittingly taking place at Granny's. Meanwhile, Emma and Hook get pulled into Zelena's time portal and end up in the Enchanted Forest of the past. Take a look at all the pictures!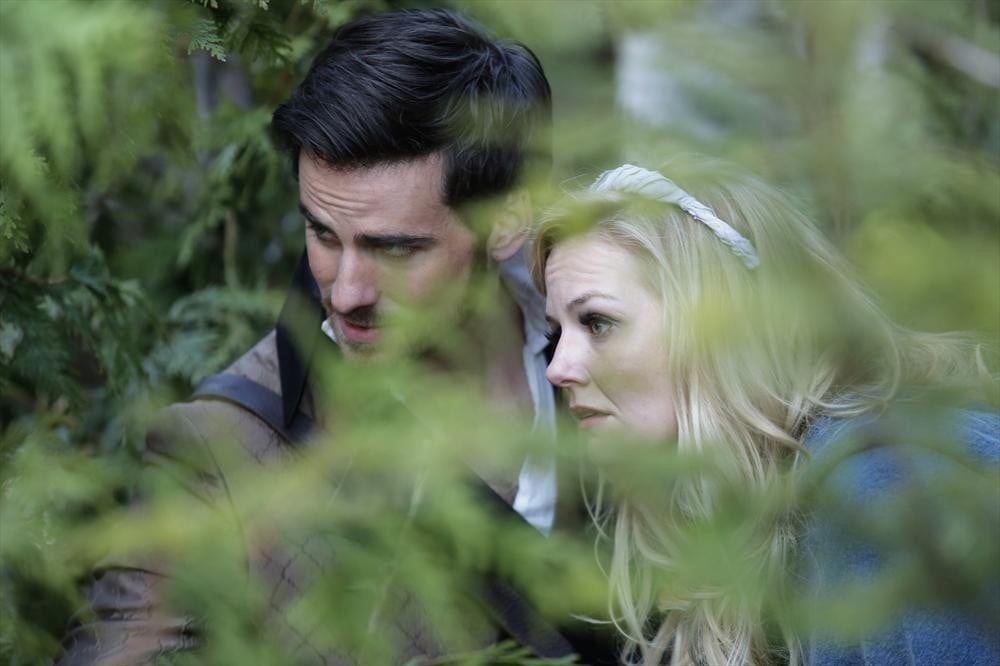 Hook (Colin O'Donoghue) and Emma (Jennifer Morrison) on the season-three finale of Once Upon a Time.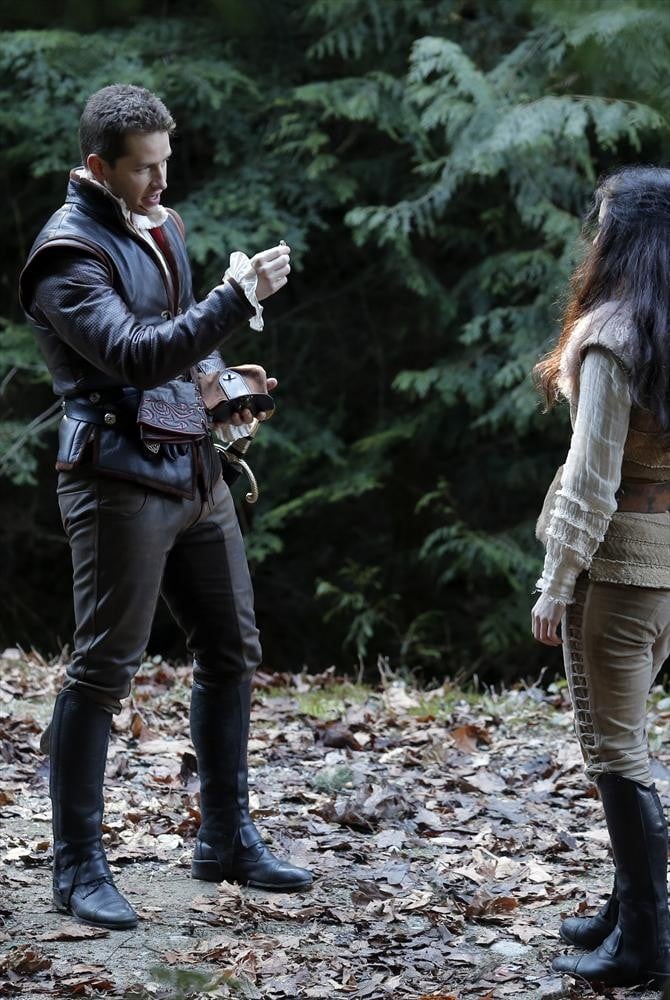 Josh Dallas as Charming on Once Upon a Time.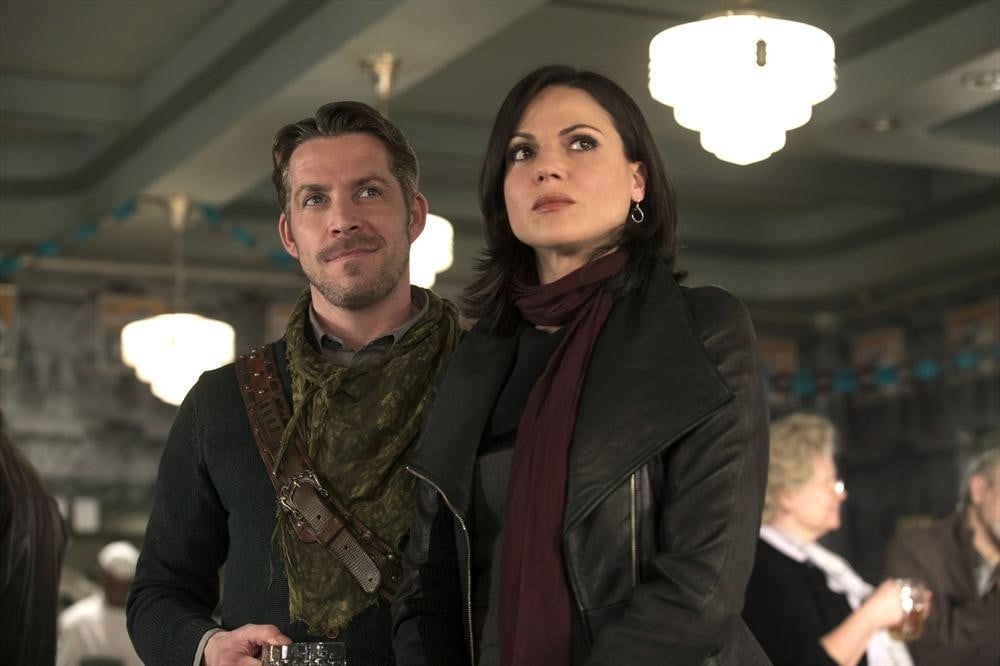 Robin Hood (Sean Maguire) and Regina (Lana Parrilla) on Once Upon a Time.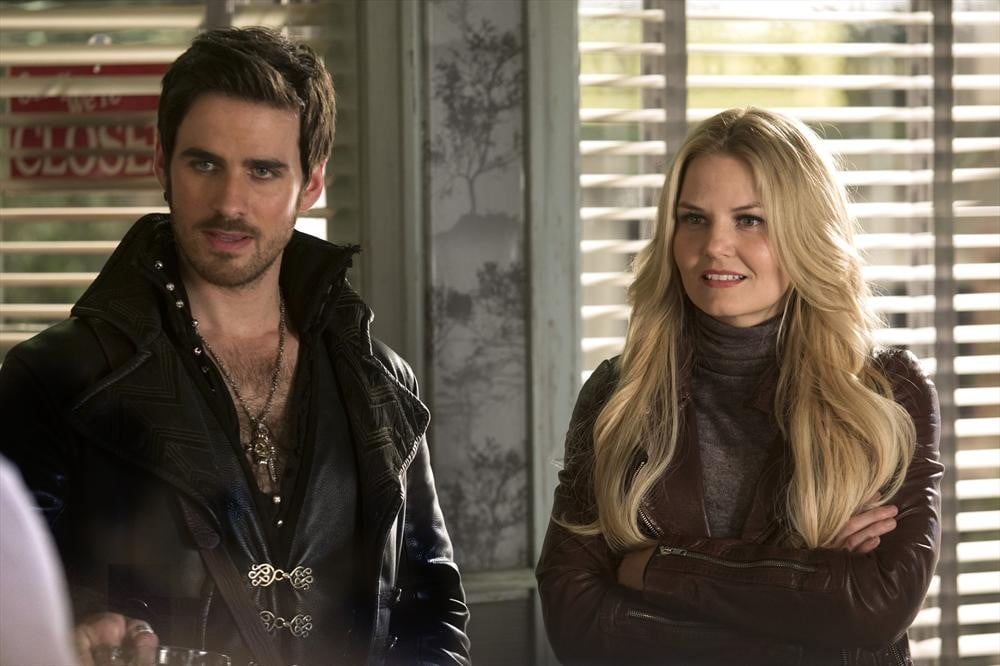 The gang gathers for a naming celebration of Snow and Charming's baby on the finale episode.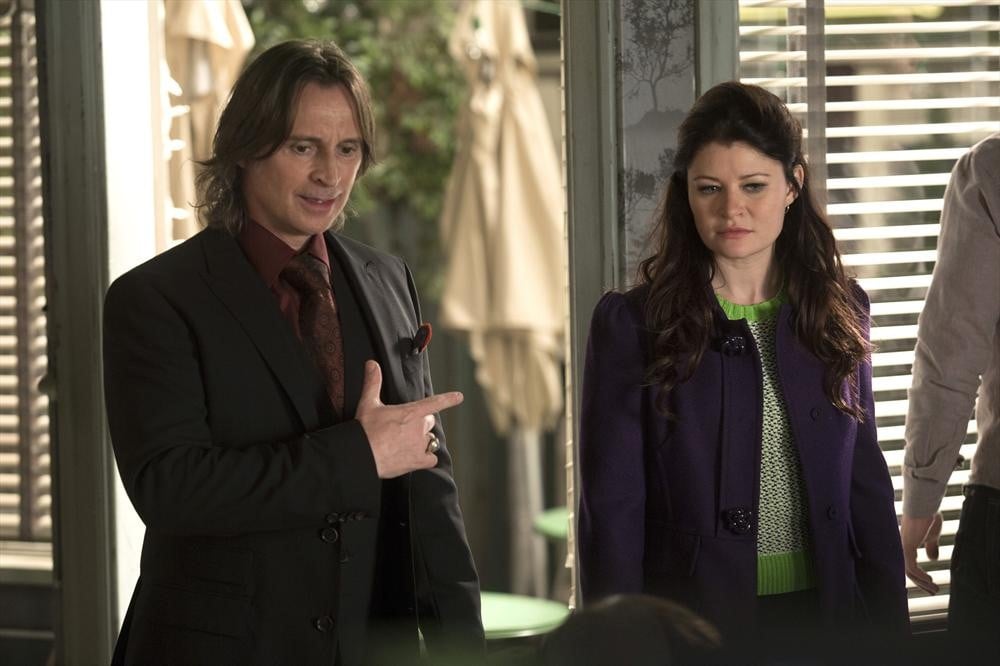 Rumpelstiltskin (Robert Carlyle) and Belle (Emilie de Ravin) on the show.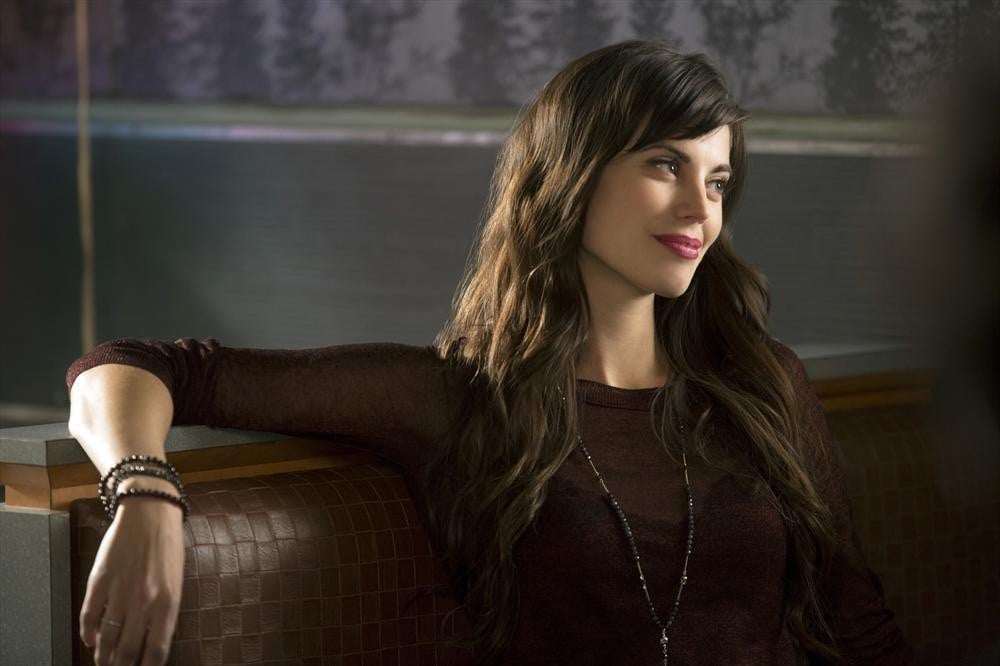 Red Riding Hood (Meghan Ory) on Once Upon a Time.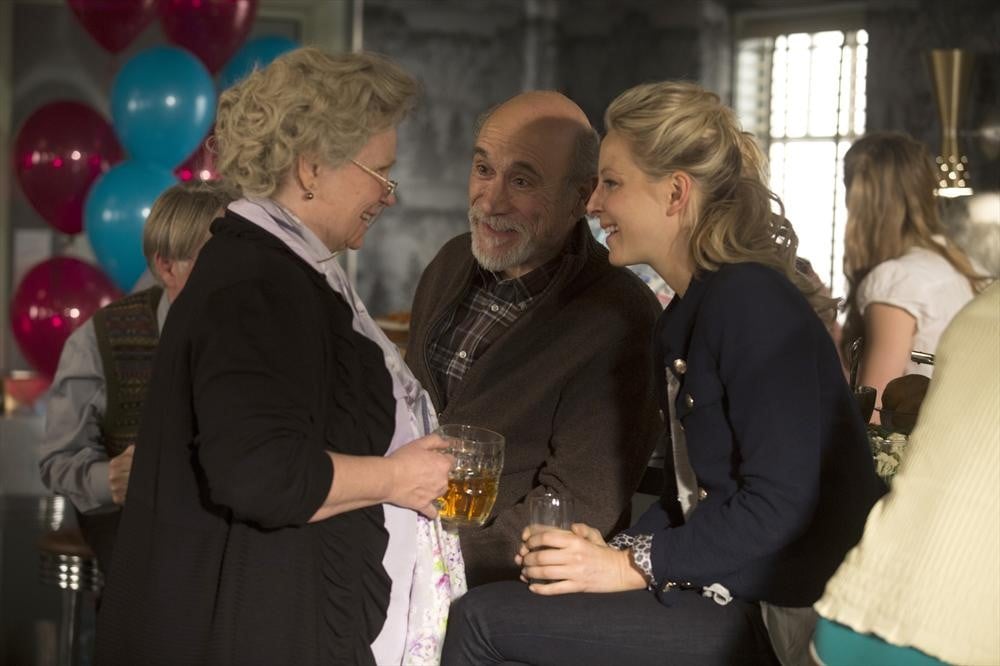 Granny (Beverley Elliott), Geppetto (Tony Amendola), and Kathryn (Anastasia Griffith) on the finale.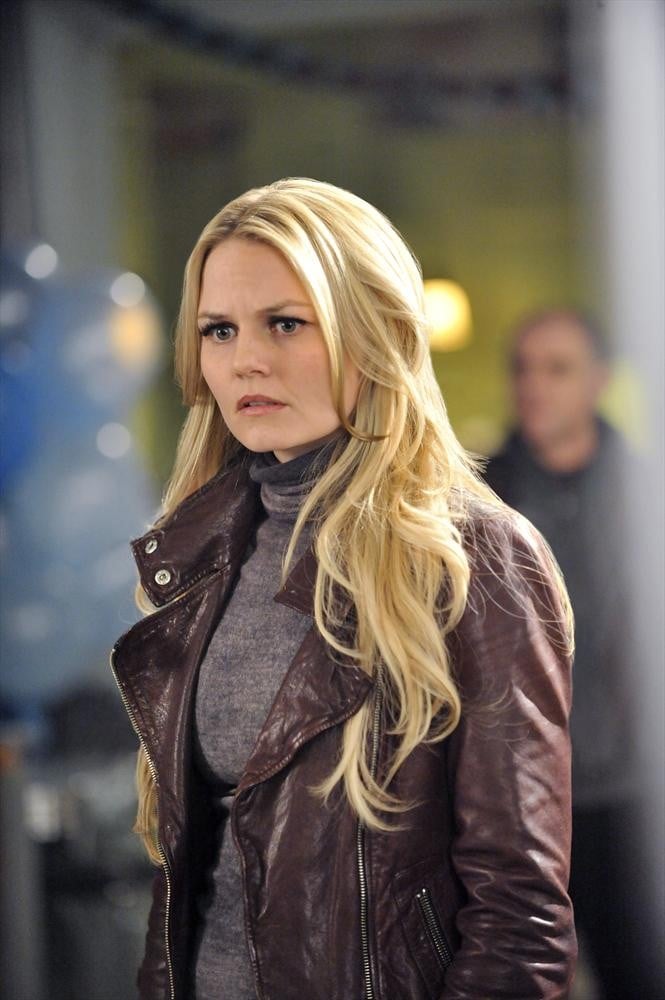 Emma looks concerned.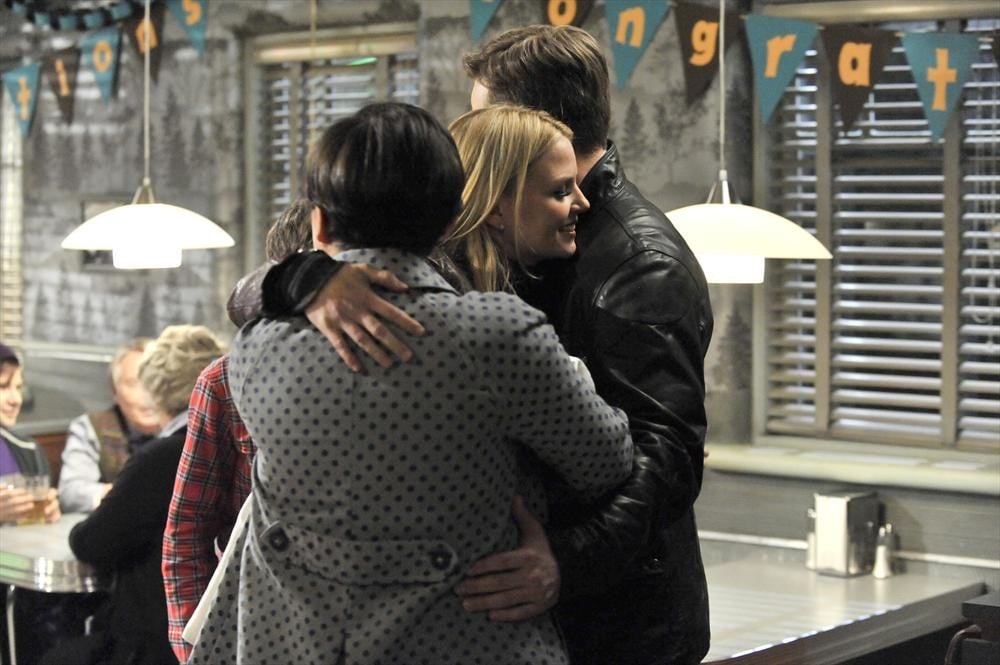 Group hug!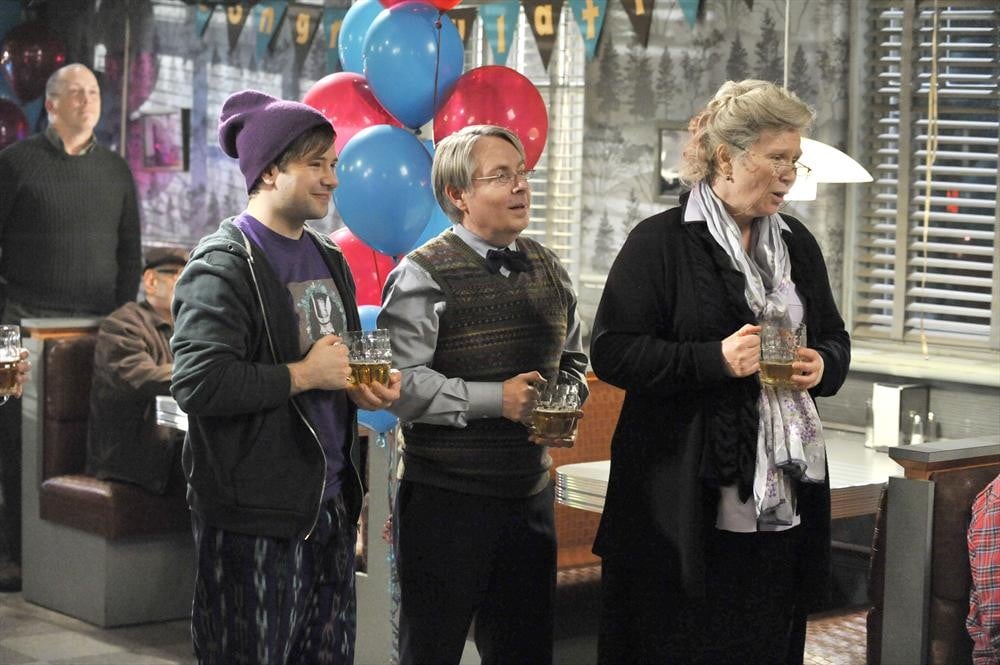 Dopey (Jeffrey Kaiser), Doc (David-Paul Grove), and Granny on the show.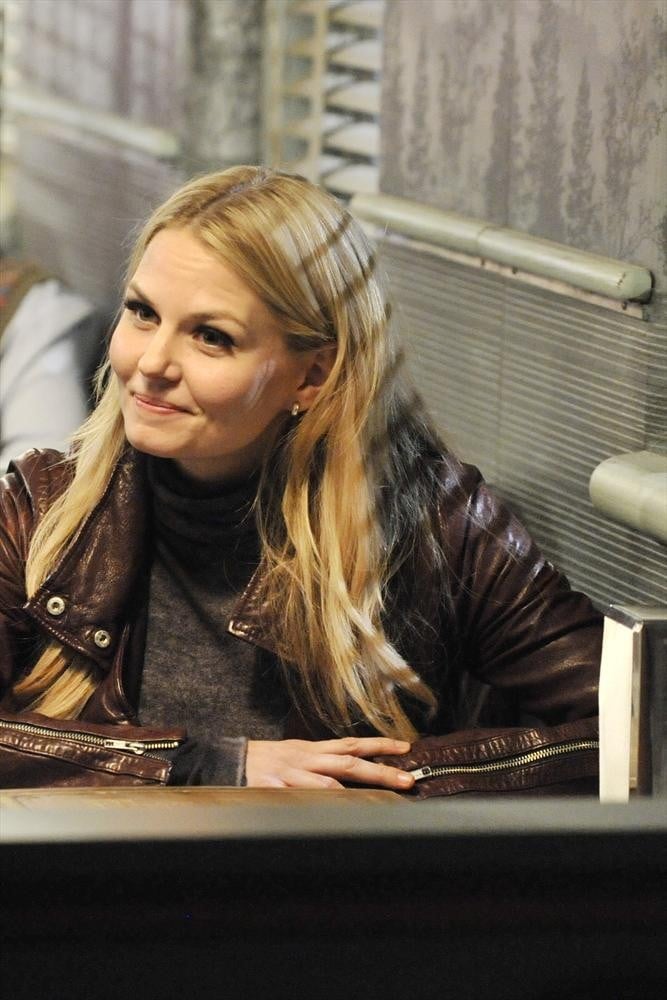 Guess she's not concerned anymore.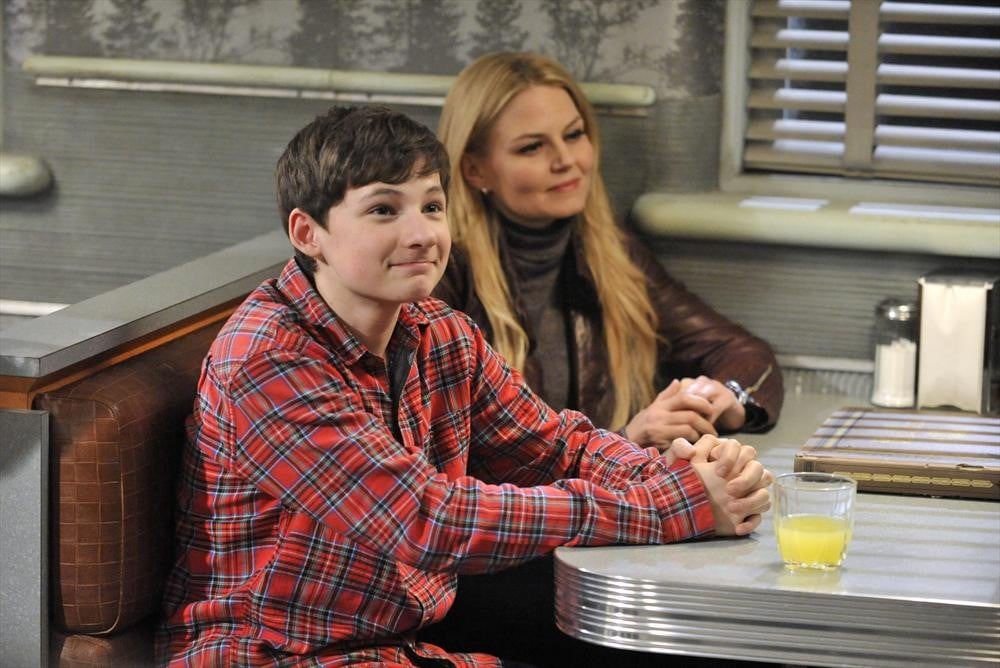 Henry (Jared S. Gilmore) hangs out at the diner.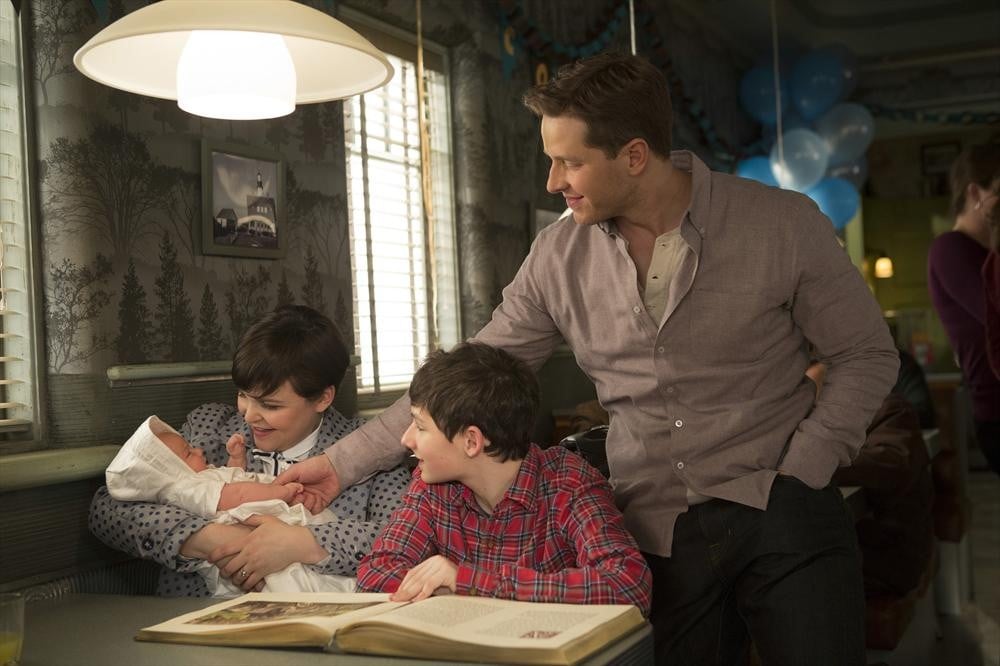 Awww! Ginnifer Goodwin [3] and Josh Dallas play doting parents Snow and Charming.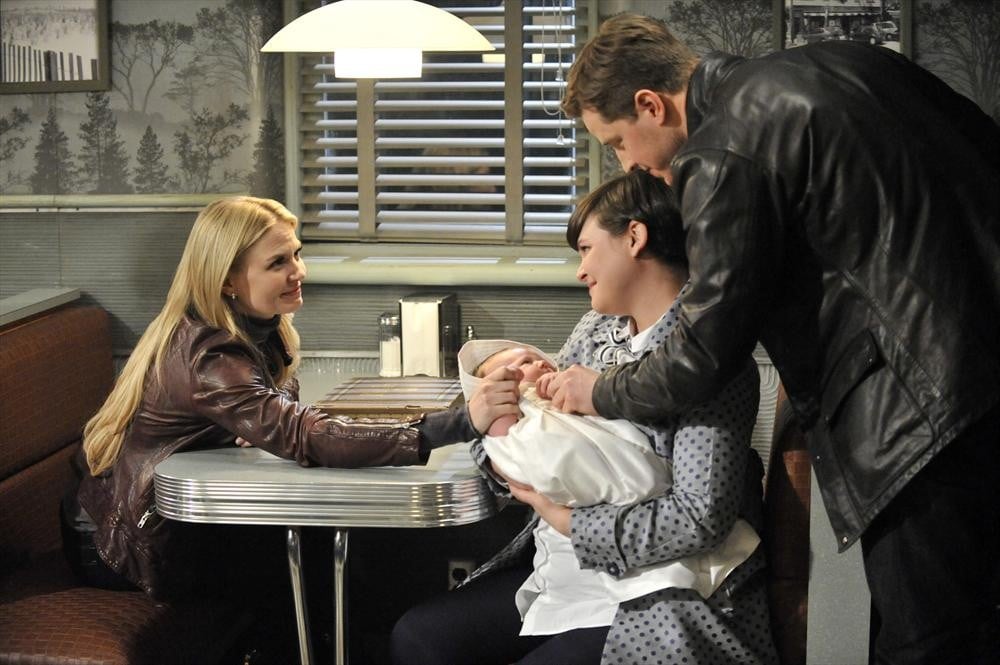 Everyone loves a cute baby.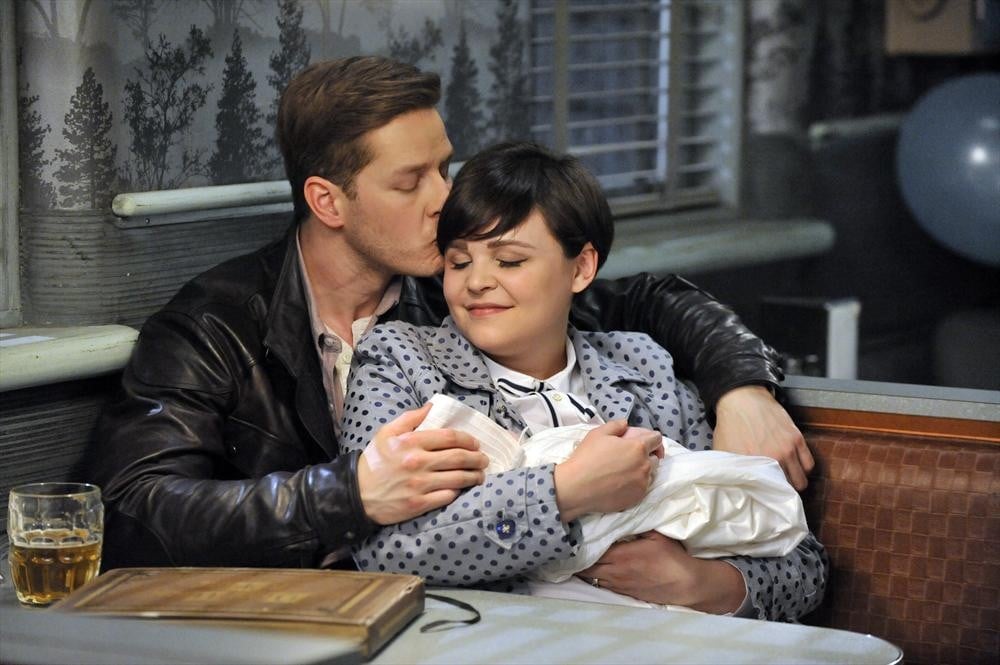 So. Cute.