Confession: we've actually finished season three of Orange Is the New Black [1], and we're worried about going into withdrawals (at least until season four [2]). Faced with the idea of not getting to see them for another year, we got to thinking about our favorite inmates out of the prison. By now, Orange Is the New Black devotees all know Piper Chapman and Officer John Bennett, but how well do you actually know the careers of Taylor Schilling and Matt McGorry? Take a look below to see where else you can watch the cast right now and what they've all got coming up next!
Danielle Brooks as Tasha "Taystee" Jefferson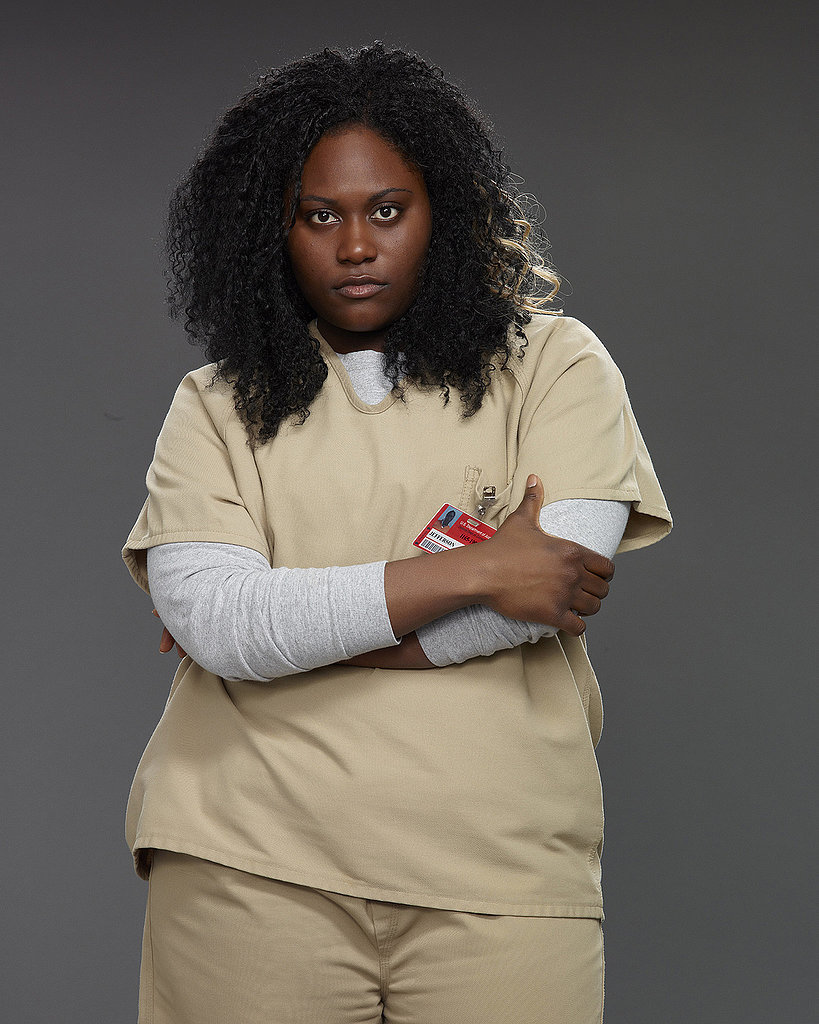 Source: Netflix [3]
Angry Birds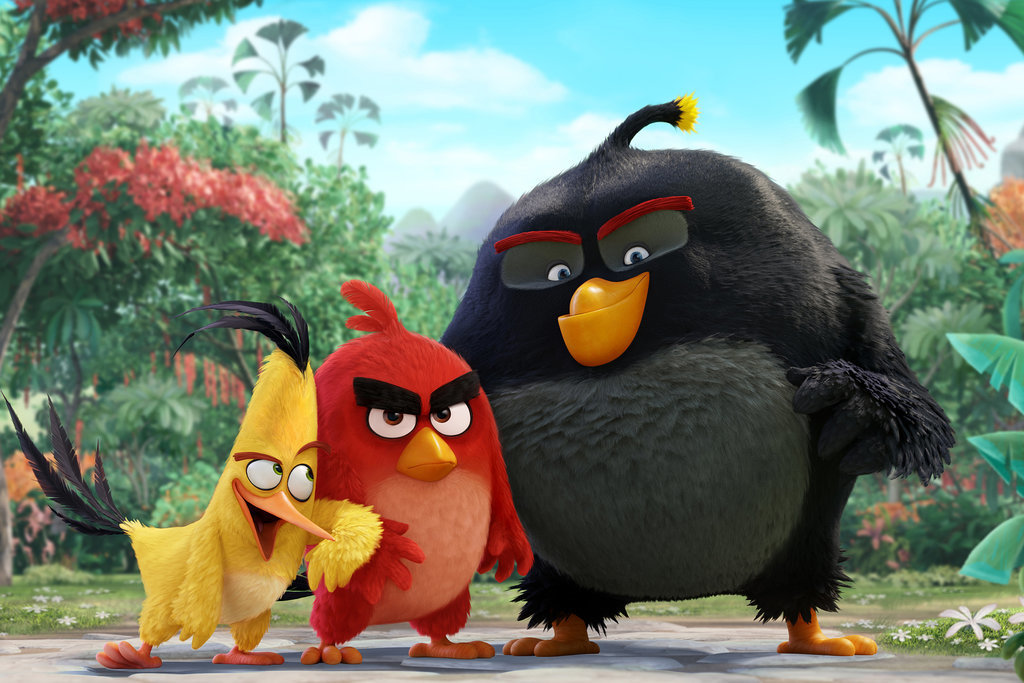 Check out the third season premiere of Girls in which she plays a girl in rehab with Jessa. It's a small part, but it's pretty scandalous, much like OITNB. You'll have to wait until 2016 to hear her in the movie version of Angry Birds.
Laura Prepon as Alex Vause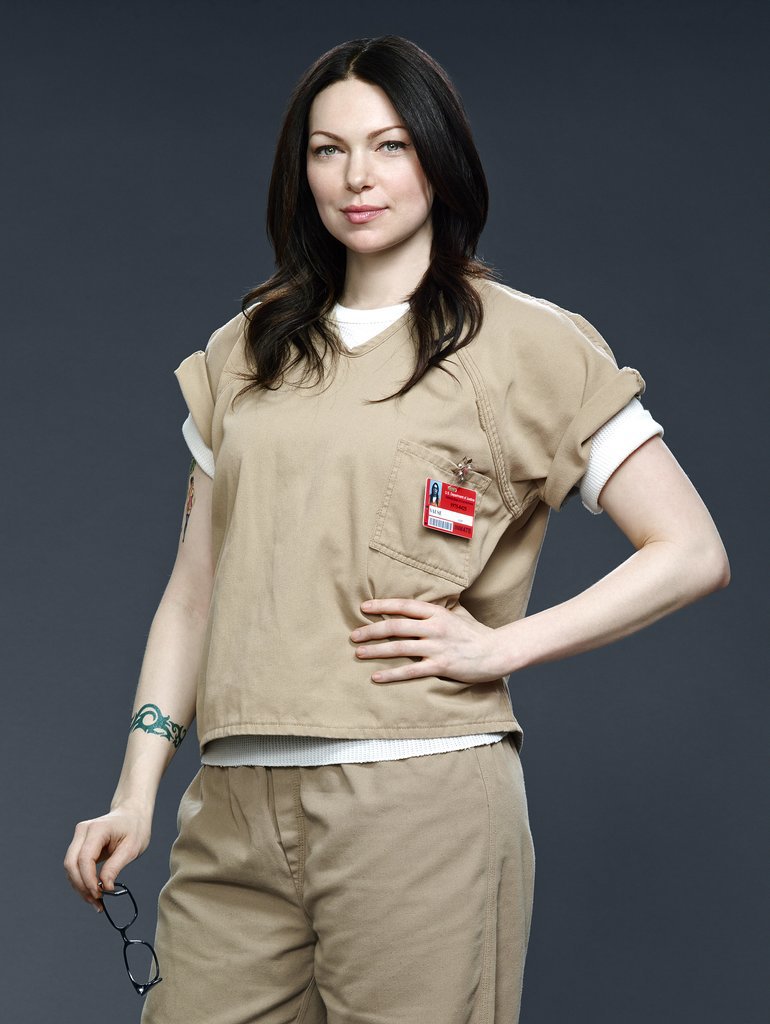 Source: Netflix [4]
That '70s Show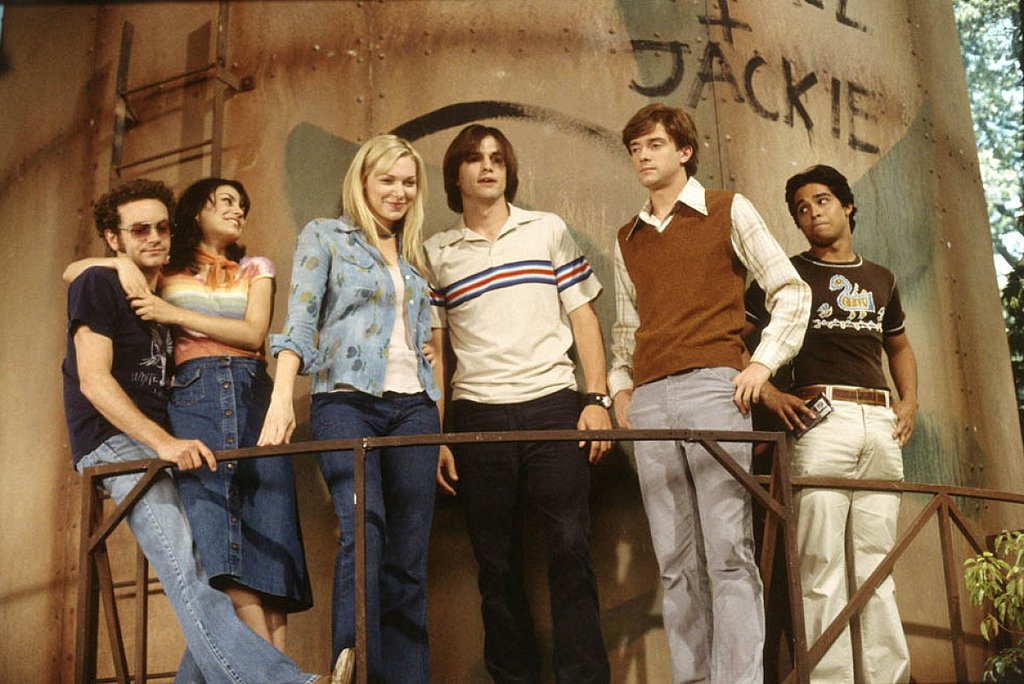 Prepon has starred in TV shows like October Road and Are You There, Chelsea, but without a doubt, she's mostly known for The '70s Show. If you want to spend the off-season watching her play an actual nice person, you can watch all eight seasons on Netflix [5]!
Taryn Manning as Tiffany "Pennsatucky" Doggett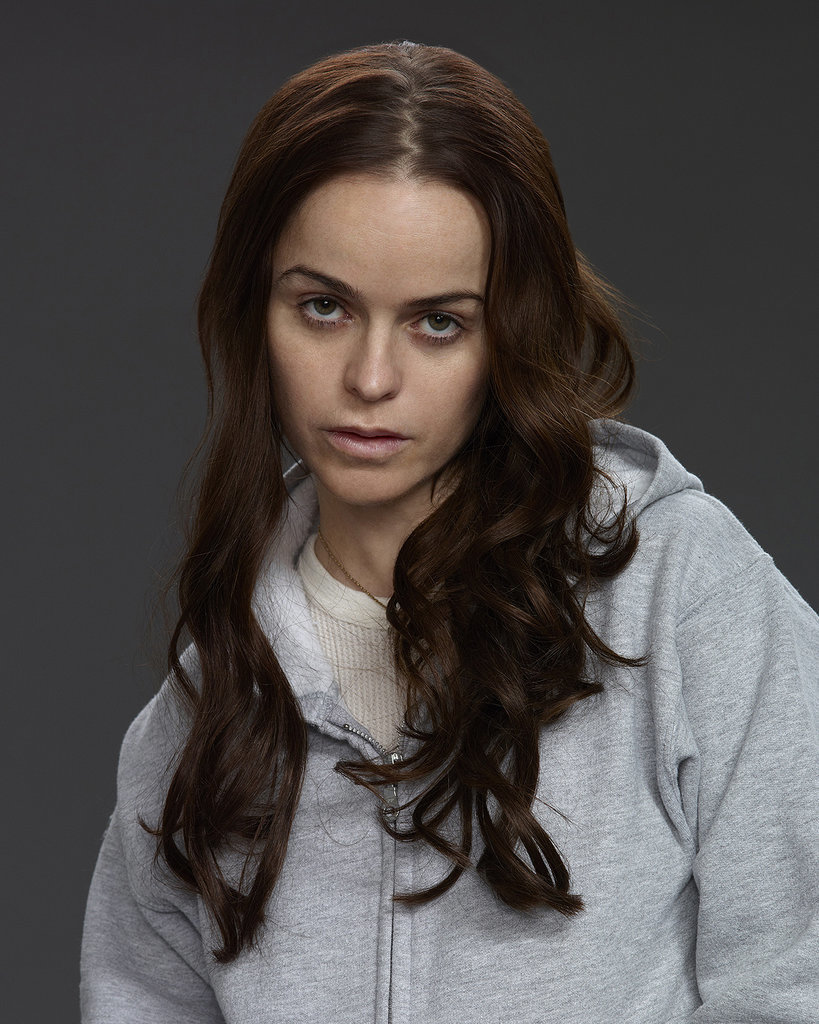 Source: Netflix [6]
Hawaii Five-0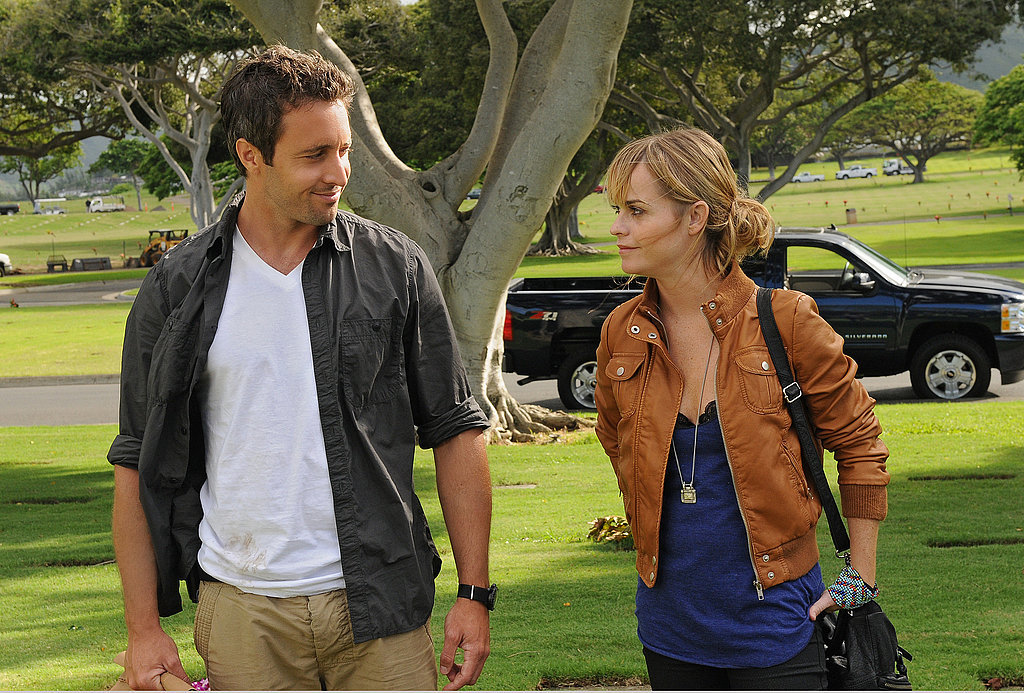 OITNB isn't the first time Manning has played a girl from the streets. Check out her performances in 8 Mile and Hustle & Flow to see shades of Pennsatucky. She's also juggled roles on Sons of Anarchy, and if you're looking for something completely different, watch her on Hawaii Five-0. Manning can next be seen in a number of independent films.
Natasha Lyonne as Nicky Nichols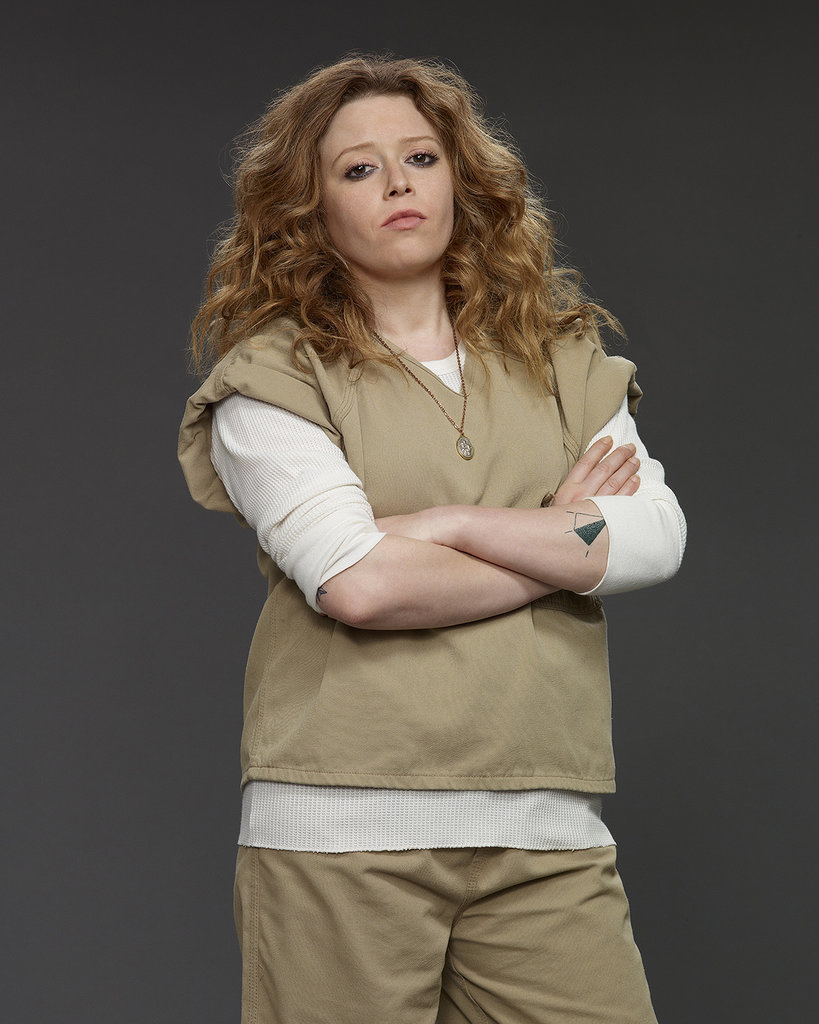 Source: Netflix [7]
But I'm a Cheerleader
Lyonne really broke out in the 1999 cult classic But I'm a Cheerleader, another project with a strong LGBT point of view. Rent it if you can, and if you can't but still want to see her, she also turns up in Kristen Wiig's Girl Most Likely. She has a few upcoming films, including Kevin Smith's horror-comedy, Yoga Hosers.
Kate Mulgrew as Galina "Red" Reznikov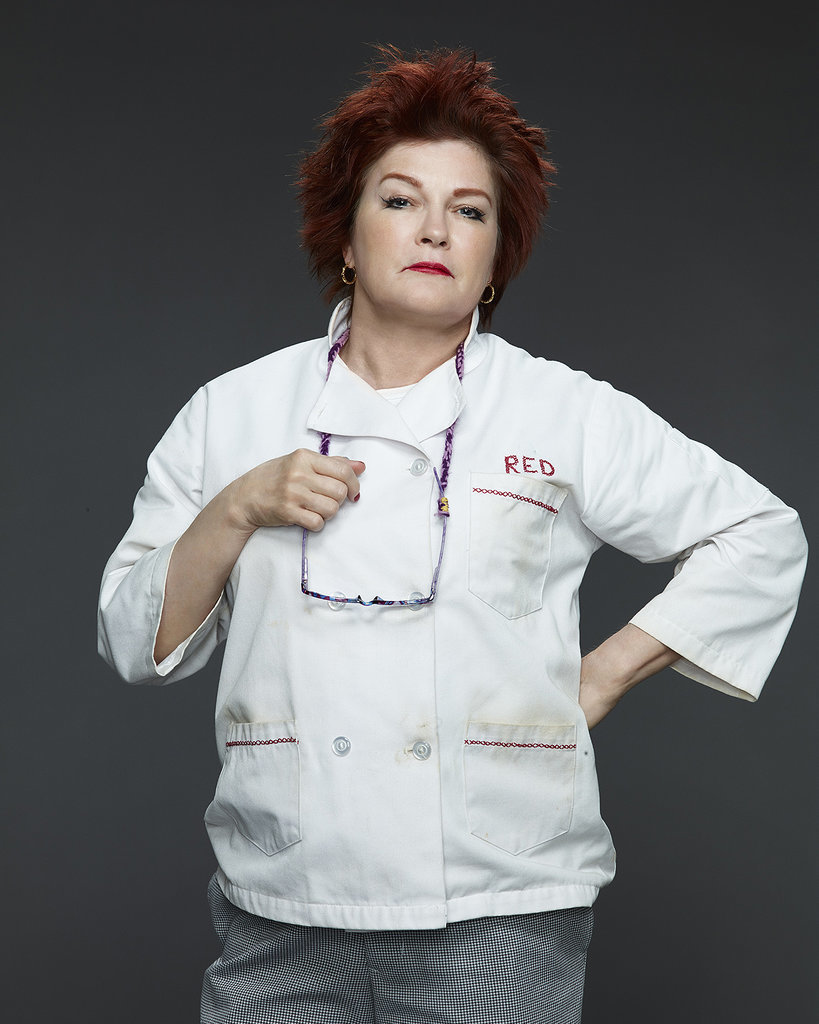 Source: Netflix [8]
Star Trek: Voyager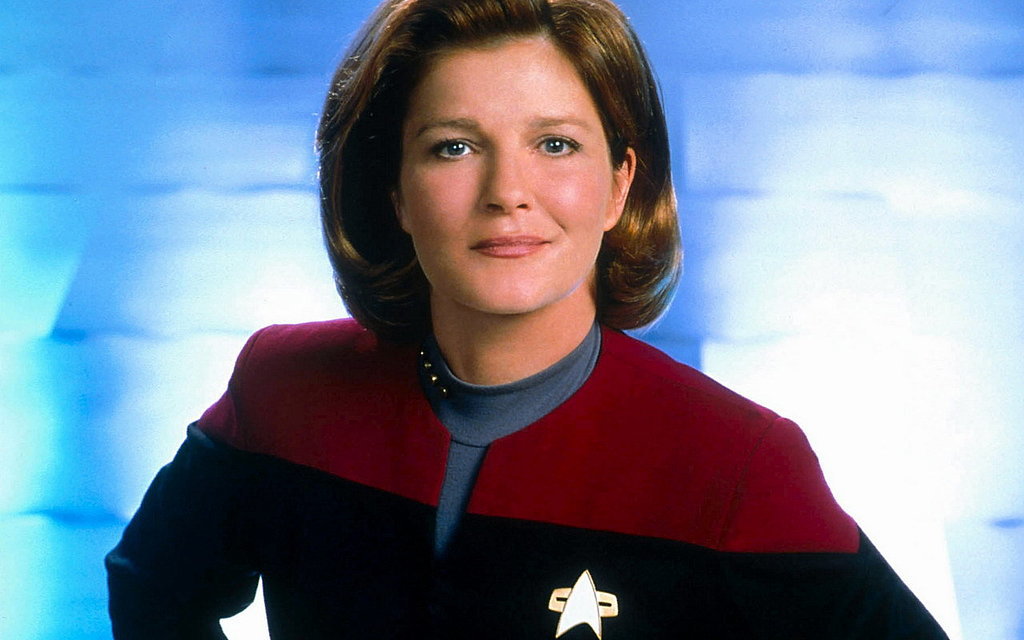 You can watch Mulgrew on all seven seasons of Star Trek: Voyager [9] on Netflix right now. Though she had starred in a whopping 408 episodes of the soap Ryan's Hope in the '70s and '80s, it's probably her role as Captain Kathryn Janeway that most fans recognize her for.
Jason Biggs as Larry Bloom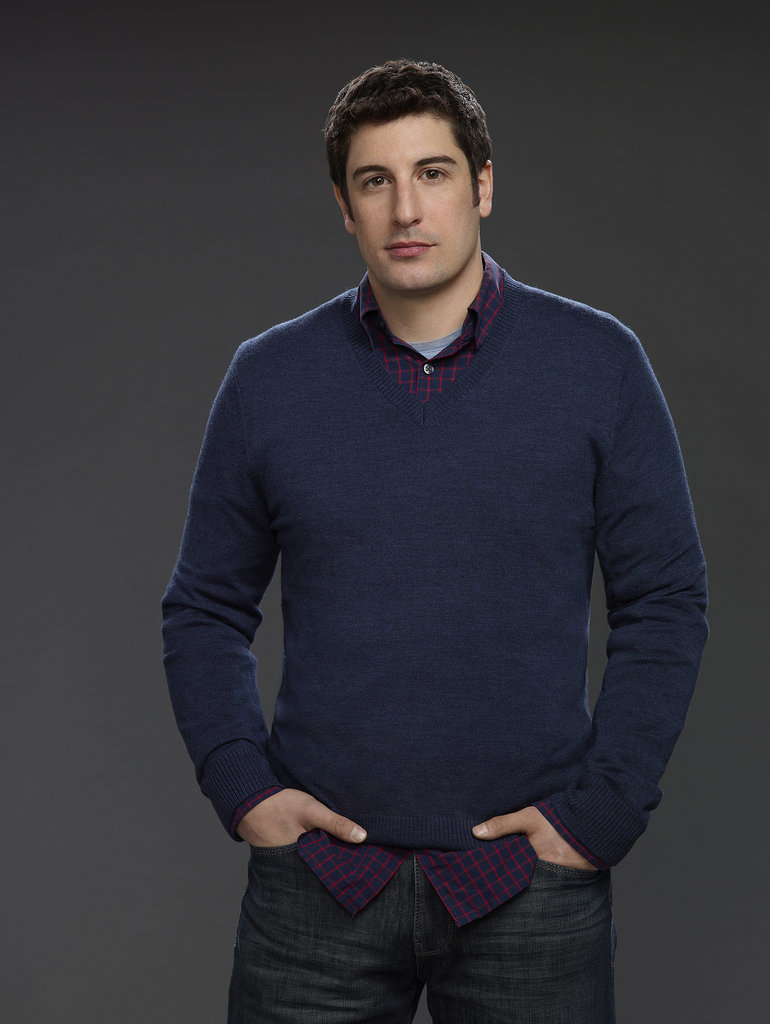 Source: Netflix [10]
Loser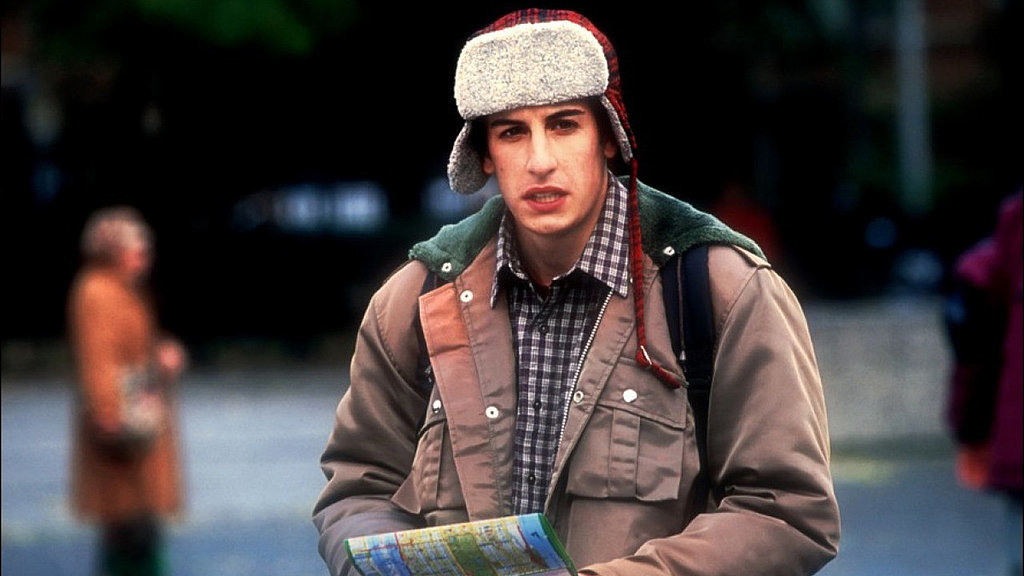 Outside of the OITNB universe, Jason Biggs is most well known for playing Jim in the raunchy 1999 hit American Pie and its sequels. If you're not into that, Loser is highly underrated, and he plays a nice guy who is even sappier than Larry Bloom.
Taylor Schilling as Piper Chapman
Source: Netflix [11]
The Lucky One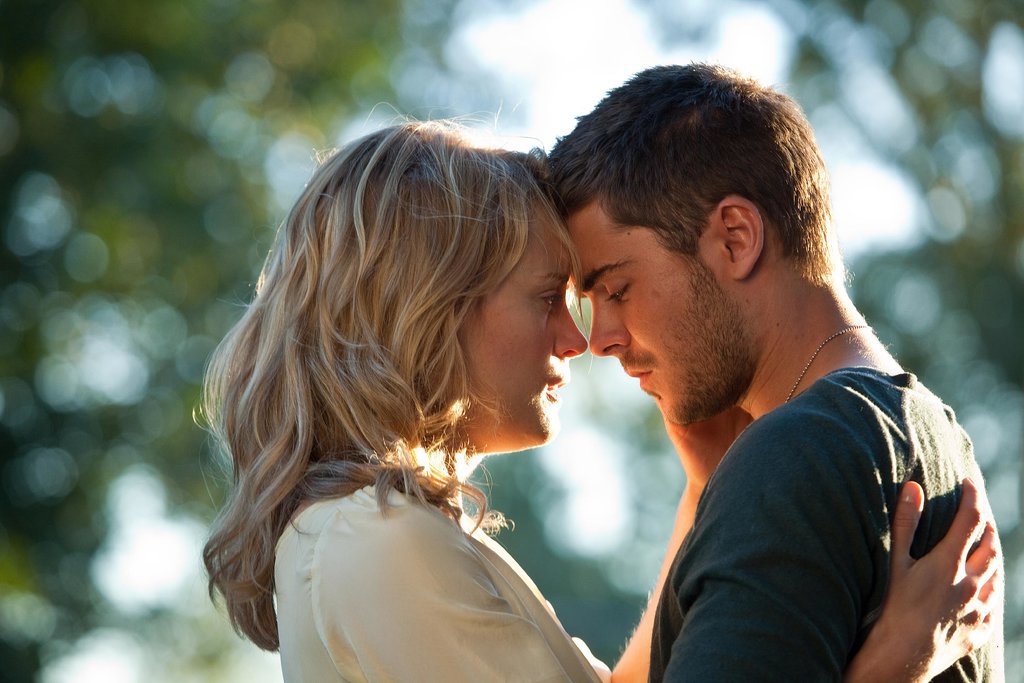 Schilling was a relative newcomer to show business when she scored the role of Piper. In 2012, she starred opposite Zac Efron [12] in The Lucky One and played wife to Ben Affleck [13] in Argo. If you're itching to see her on another TV series, try Mercy, the 2009 medical drama she starred on with Michelle Trachtenberg [14]. Finally, she's in a comedy called The Overnight, costarring Jason Schwartzman [15] and Adam Scott and opening on June 19.
Elizabeth Rodriguez as Aleida Diaz
Source: Netflix [16]
All My Children

All My Children fans probably recognize Rodriguez from her 56-episode run as Carmen Morales. She can also be seen starring opposite 50 Cent in the Starz show Power, on Grimm, and on Fear the Walking Dead this Fall.
Laverne Cox as Sophia Burset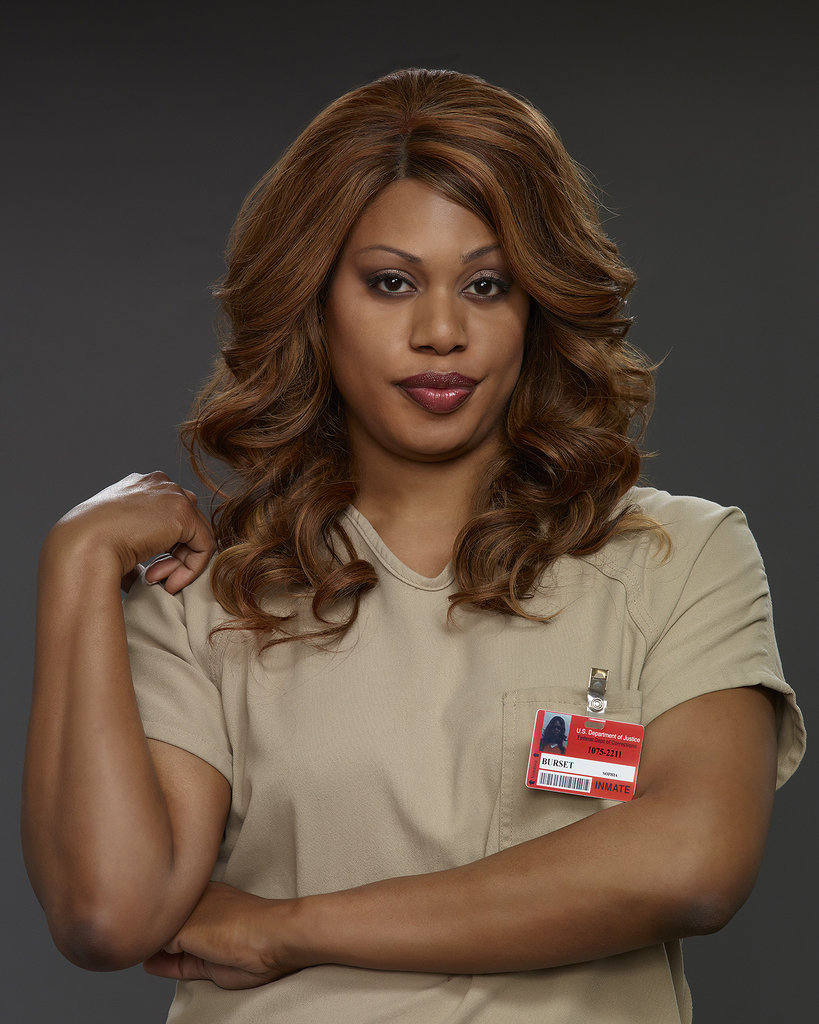 Source: Netflix [17]
TRANSform Me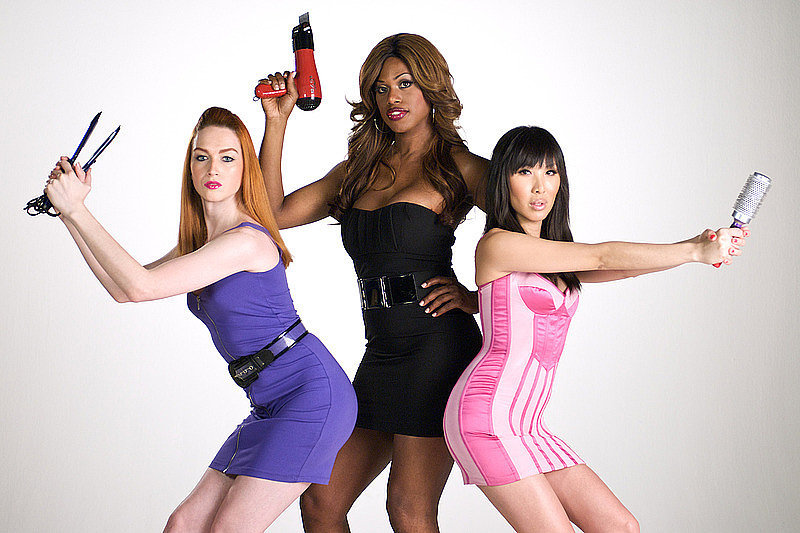 If you happened to catch a little VH1 show called TRANSform Me [18] during its run in 2010, you already met Cox. She was one of three trans women who gave makeovers to some fashion-challenged women. She was on an episode of The Mindy Project in March, and she scored a role [19] on a CBS legal drama called Doubt. Can't wait!
Pablo Schreiber as George "Pornstache" Mendez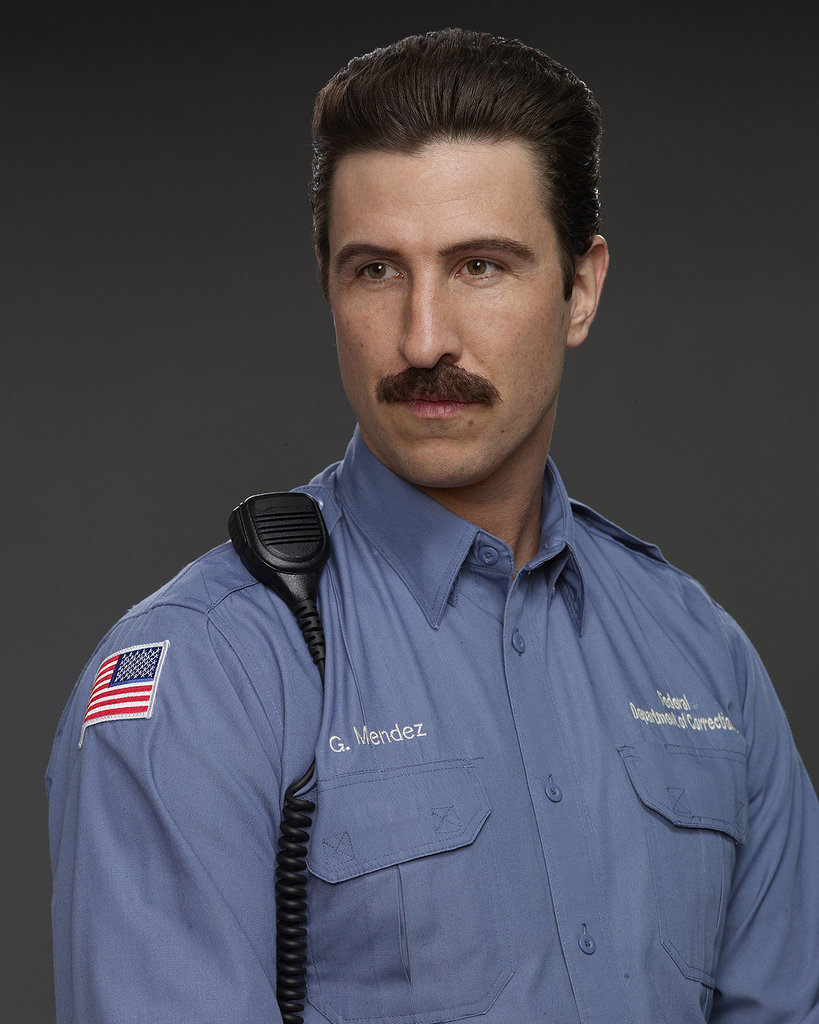 Source: Netflix [20]
The Brink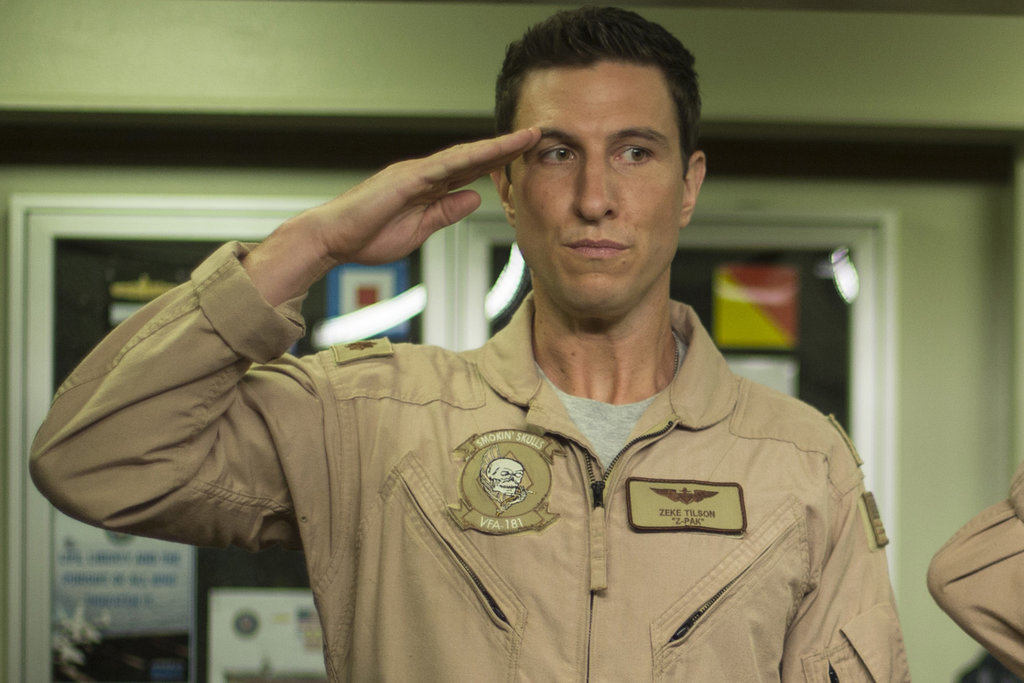 Before he was a creepy mustachioed prison guard, Schreiber was known for his role as Demetri Ravitch on Weeds, which is streaming now [21]. If you want to see him get into some trouble, watch his run on the second season of The Wire, and if you want to see him be charming, rent HappyThankYouMorePlease, in which he plays someone who is neither mustachioed nor creepy. You can also see him on the new HBO comedy The Brink in June.
Constance Shulman as Yoga Jones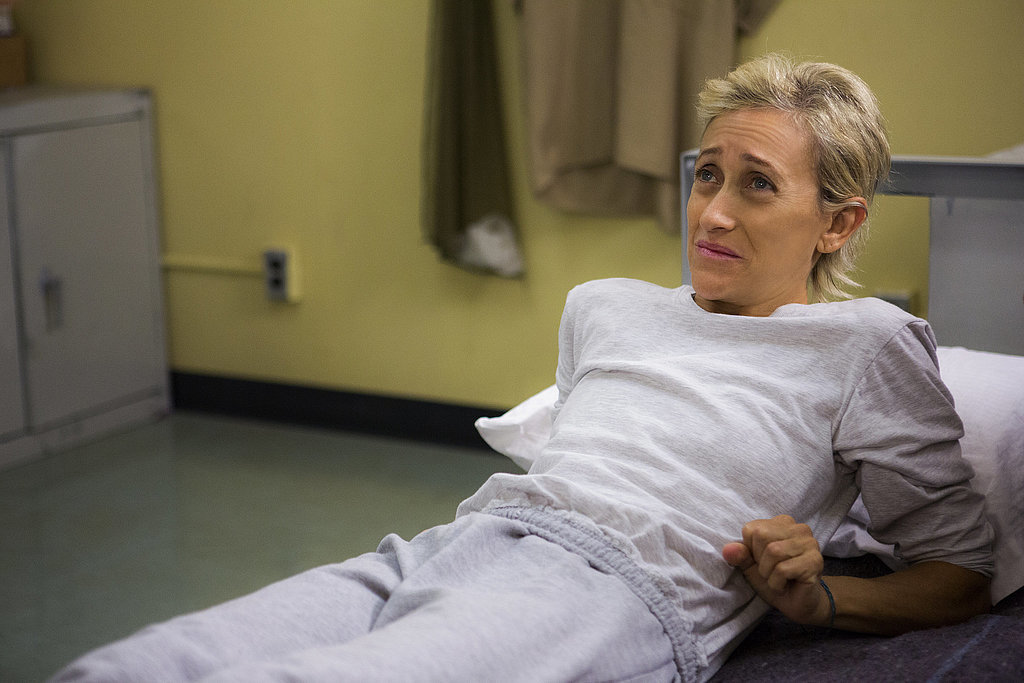 Source: Netflix [22]
Doug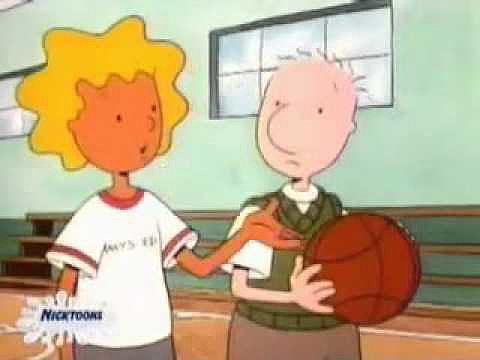 Shulman provided the voice of Patti Mayonnaise on Nickelodeon's classic '90s cartoon Doug. She's had scattered roles throughout the years, and you definitely need to revisit Fried Green Tomatoes [23] to see her Kathy Bates's pal.
Source: Nickelodeon [24]
Jackie Cruz as Flaca Gonzales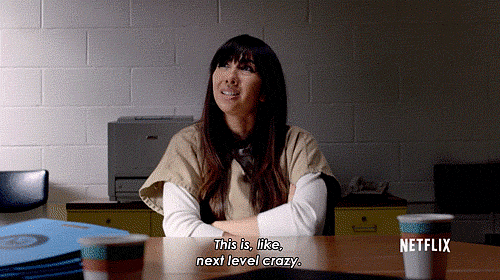 Source: Netflix [25]
Kourtney & Kim Take Miami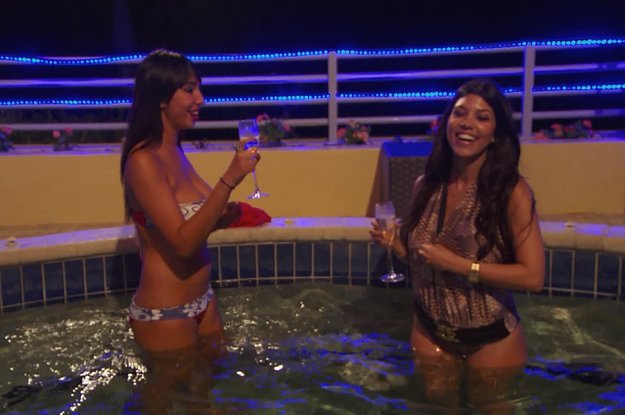 Because this is too weird to be ignored, we have to note that Cruz appeared on three episodes of Kourtney & Kim Take Miami in 2009 and 2010. Not only is she on the show, but she totally makes out with Kourtney [26]. She's coming up in a couple of movies, including a sports drama called Golden Boys.
Madeline Brewer as Tricia Miller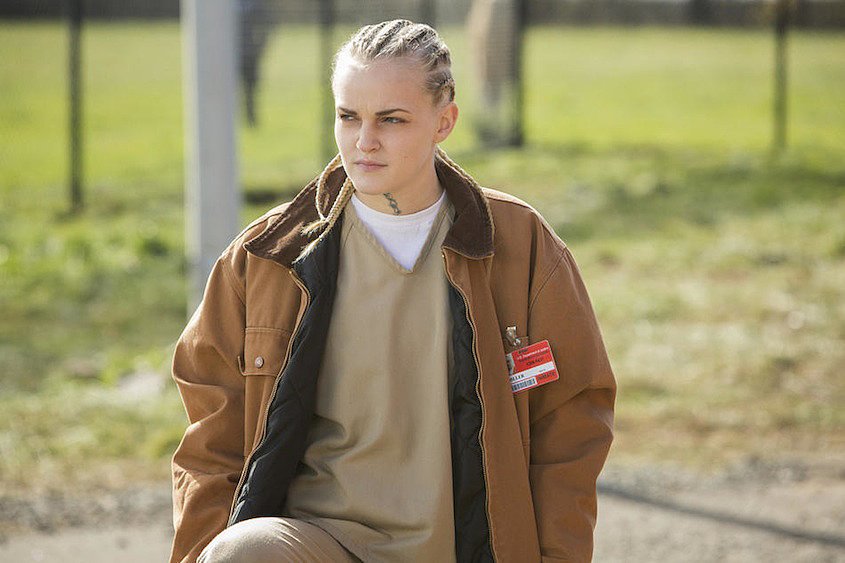 Source: Netflix [27]
Hemlock Grove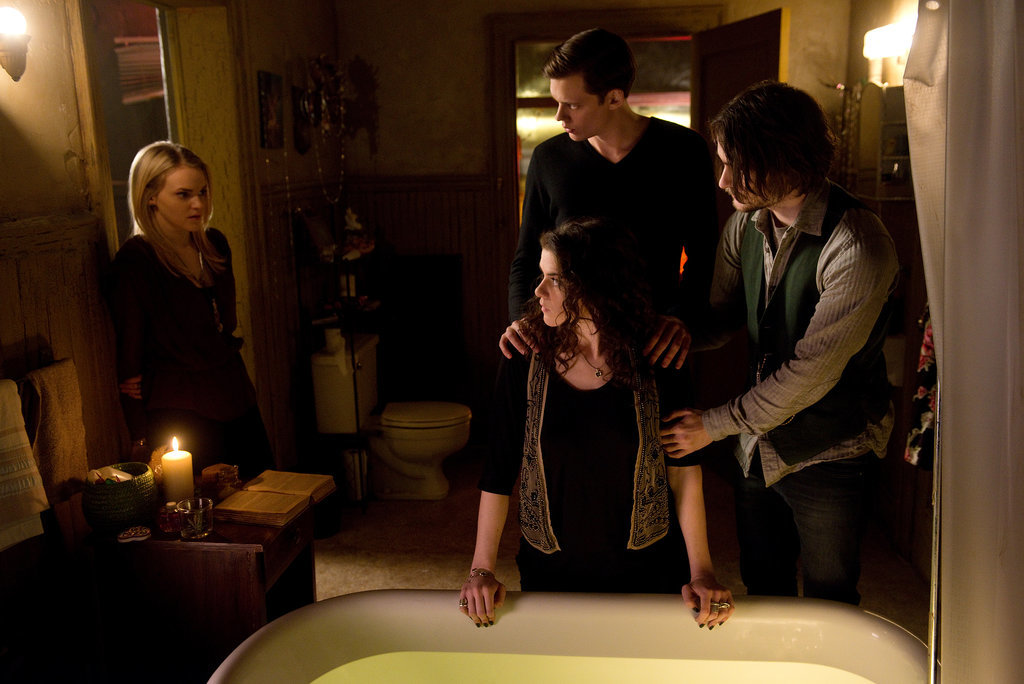 If you miss Tricia, you should check out season two of Hemlock Grove [28]. She plays Miranda, a graphic novel writer.
Source: Netflix [29]
Michael Harney as Sam Healy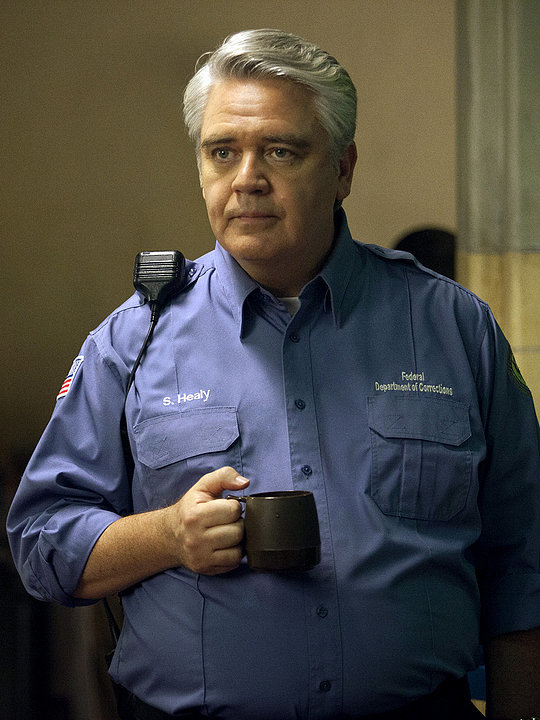 Source: Netflix [30]
True Detective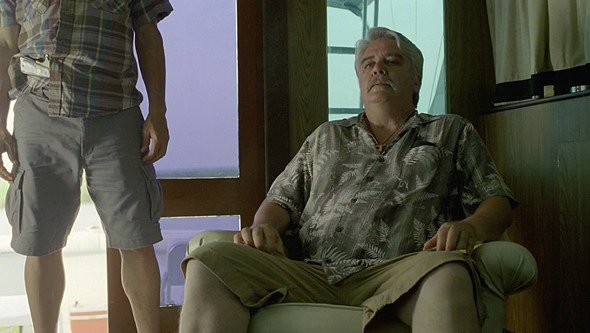 We know Harney as a morally conflicted prison warden, but he also stars as an even more questionable character in True Detective. If you didn't catch it last year, you'll need to check it out — he appears in three episodes.
Lorraine Toussaint as Vee Parker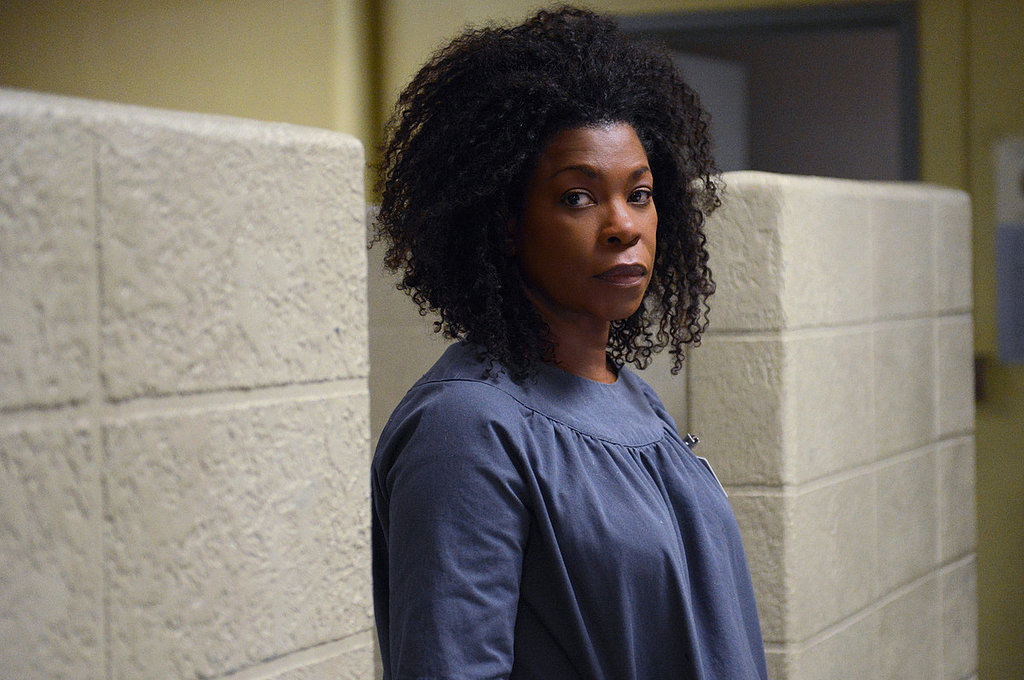 Source: Netflix [31]
Selma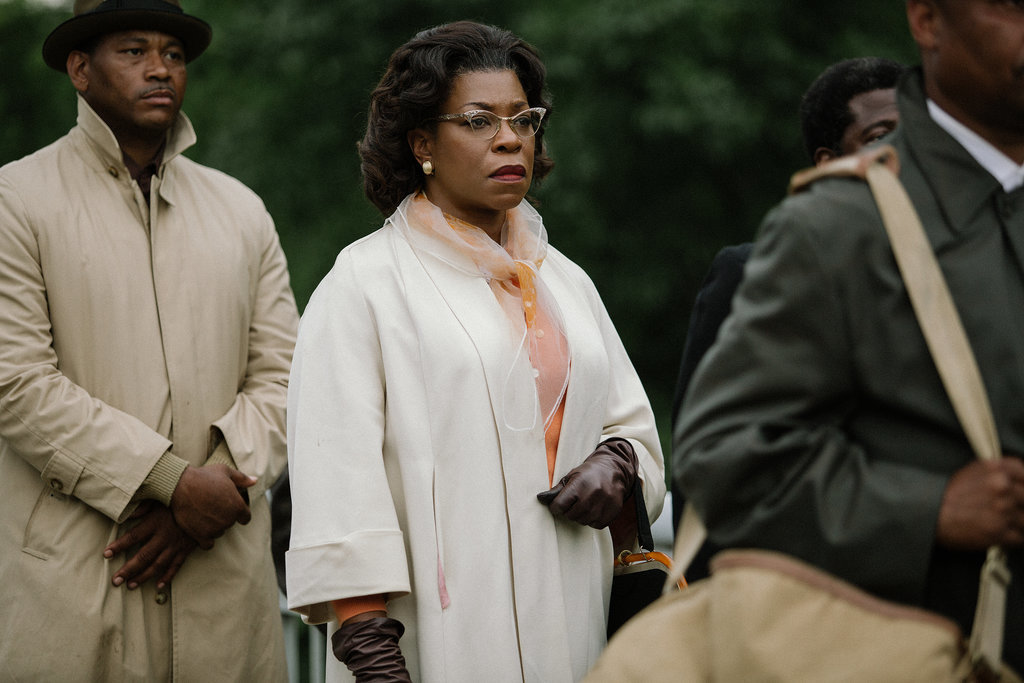 Even before Toussaint joined OITNB for season two, she had a variety of TV roles. Fans of the Lifetime series Any Day Now might recognize her, and Saving Grace is streaming on Netflix [32] if you want to see her in a regular role. She also recently turned up on the big screen in Selma.
Matt McGorry as John Bennett
Source: Netflix [33]
How to Get Away With Murder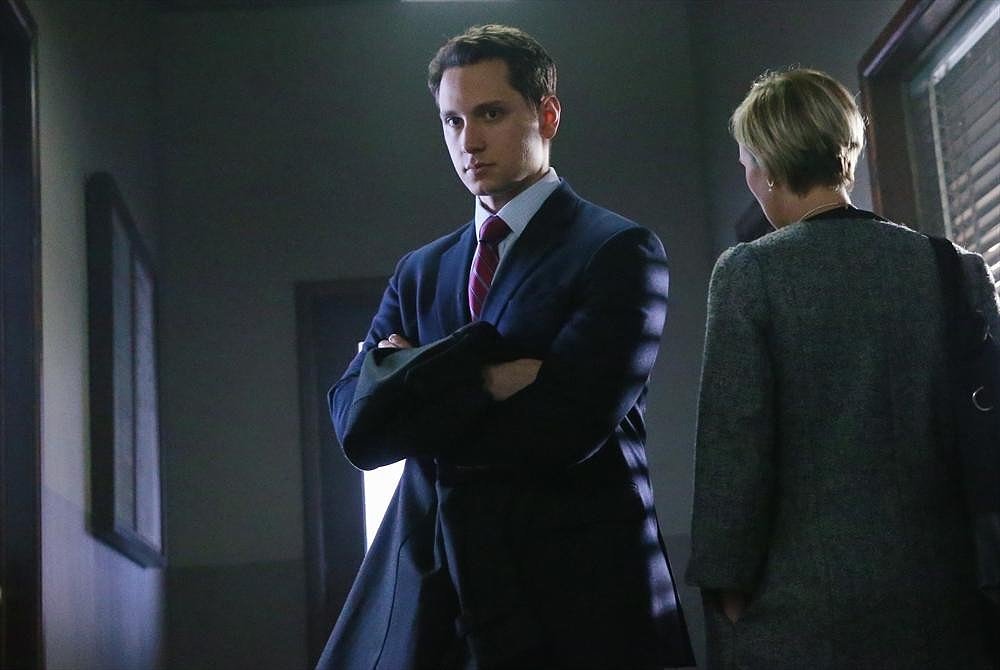 Before landing his role on Orange Is the New Black, McGorry had a recurring gig appearing in CollegeHumor shorts, like this one in which he plays "Pencil Beard Santa." [34] He's starring alongside Viola Davis on ABC's hit drama How to Get Away With Murder [35], which will return this Fall.