Sometimes The Originals can be hard to understand, which is why we regularly employ GIFs from other shows to do the explaining for us [1]. This week, Buffy the Vampire Slayer is on duty to help recap "A Closer Walk with Thee," which features Father Kieran's funeral, plus a lot of gross blood. Seriously, it comes out of eyes, mouths, and noses. It's too much. Mikael is also on the scene, showing up in people's nightmares all Freddy Krueger style. In any case, I hope you caught up, but if you didn't, this will help!
Source: The CW [2]
When the Episode Begins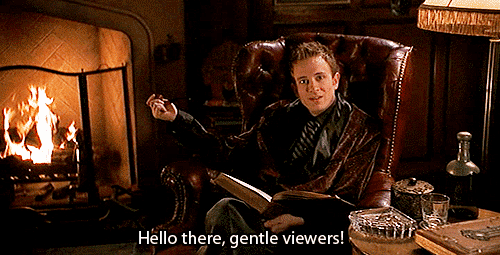 Let's do this, team.
When Klaus Sees a Baby in Father Kieran's Coffin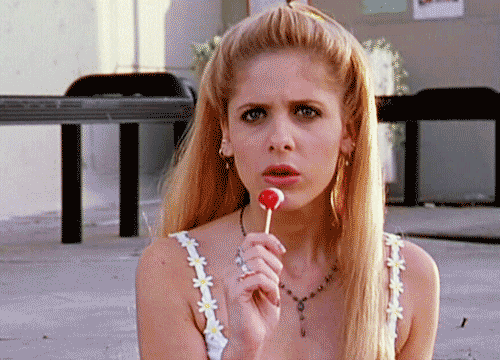 With death comes new life — even in New Orleans, where death roams the streets every night. Get it? Because the vampires are dead. Seriously though, did you see the smile that creeps up on Klaus's face when the baby appears? He's totally going to make an awesome dad. Like, if the baby survives.
Then When His Father Stabs Him in the Back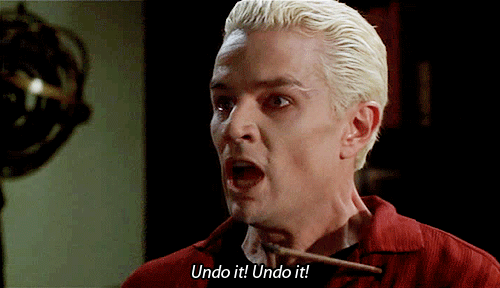 OK, it's just a dream sequence, but still. To be honest, I love a good Mikael appearance to spice things up, but I'm not super into seeing black blood spill out of Klaus's mouth. Stay tuned, more of that to come.
When Francesca Shows Up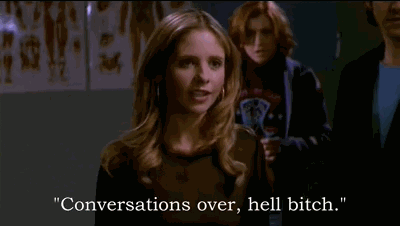 Hey girl, get outta here. New Orleans doesn't take kindly to strangers showing up at wakes and demanding property that belonged to the deceased.
When Davina Accidentally Conjures Klaus's Father
Hey, that's not Tim.
When That Witch Bitch Curses Hayley's Baby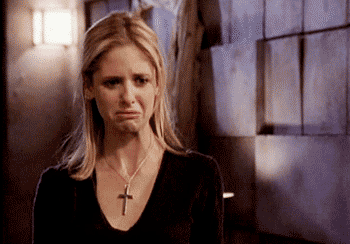 Not the baby! Wait, is that a voodoo doll? Since when are these witches into voodoo?
When Hayley Says She Saw Michael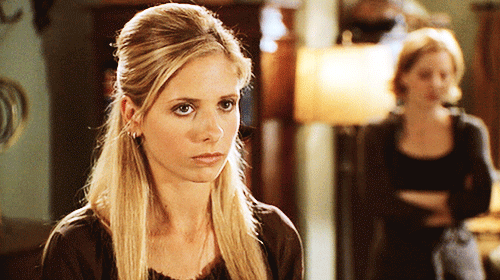 Girl, it's Mee-kale. Learn your baby daddy's father's name, already.
When Klaus Shows Hayley the Nursery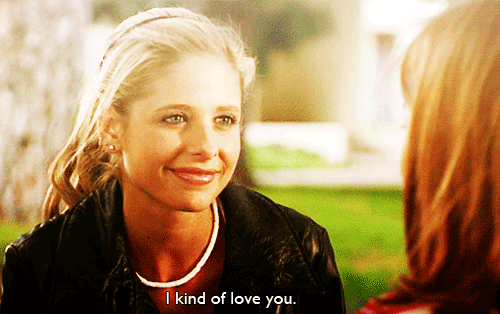 Aww! I told you he would make a good father.
When Genevieve Starts Crying Blood
I have zero sympathy for this character. Pass.
When We See Klaus Turn Marcel Into a Vampire
We've known bits and pieces about Klaus and Marcel's past, but we finally get to see Klaus turn Marcel in a flashback. Not only does Marcel sacrifice himself for a female slave who is being beaten, Klaus makes the ultimate choice by agreeing to turn Marcel. How weird is it to think that Klaus is essentially Marcel's dad?
When Elijah Tells Hayley How Heartbroken He Was When She Almost Dies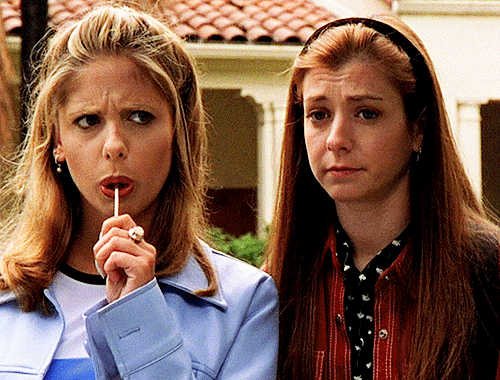 Wait for it.
Then When Hayley Kisses Elijah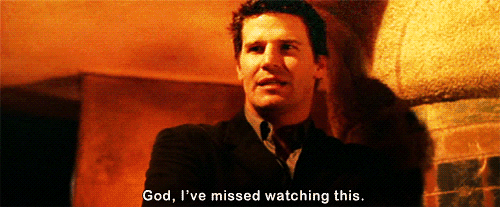 Boom! All season long we've been enduring longing glances and stolen moments. Finally, a kiss! Elijah is so into it he has to dart out of there at vampire speed. Totally worth it.
When Mikael Asks Davina to Bring Him Back to Life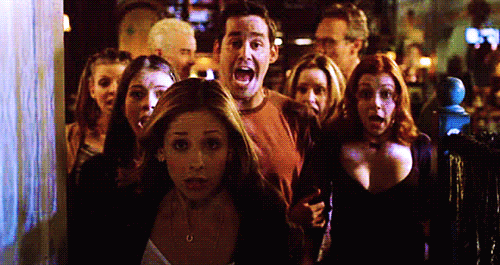 Don't open that door, girl. Obviously she's going to do it and chaos will ensue and I'm going to love every minute of it, but this little witch needs to get a clue.