Parties, sex, and fights — it's like we're really in New Orleans on this week's episode of The Originals [1]! For all the heavy episodes recently with characters being tortured, feuding, and having intense family therapy while stabbing each other, it feels like this week is a reprieve. While Elijah is trying to make some peace in New Orleans, he also gets to throw a party, and lots of characters are getting a little romantic (or just lusty, as it were). How to explain how we felt about everything this week? We're in such a lighthearted mood that we're calling on the expressive reactions of the Hart of Dixie gang. Oh, and they have some feelings about The Originals!
When Genevieve and Klaus Start Hooking Up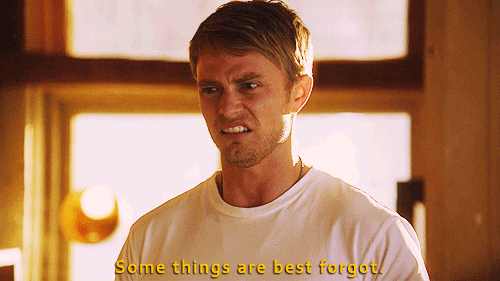 Klaus goes from making eyes to evil witch Genevieve to being full-on lovers (ugh) with her over the course of the episode. While I applaud Klaus finally getting it on the regular (he even seems more calmed-down this week, too), I don't love his choice in women.
When Klaus Gets Elijah to Throw a Party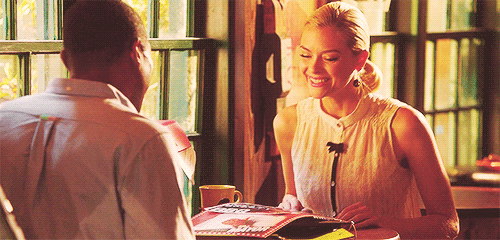 Elijah takes charge this week, attempting to hold a summit for the supernatural creatures of the city, but even that is full of drama, as Hayley storms in and demands to know why the werewolves weren't included. Amid all the turmoil, Klaus suggests Elijah throw a party. I loved the idea too!
When Cami's Uncle Tries to Kill Her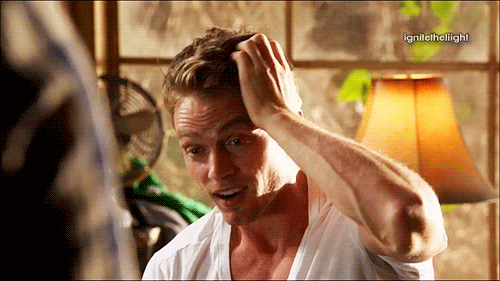 Father Kieran is off his rocker and attempts to murder his niece Cami this week, and I just have to say, I feel for this girl. Family is a pretty touchy subject for this one.
When Davina Flirts With Oliver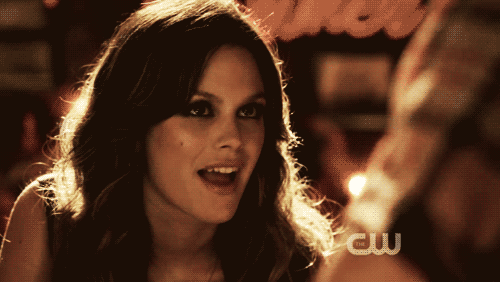 What's this? Everyone is pairing off this week, and our favorite back-from-the-dead witch Davina gets some flirtation from an adorable werewolf named Oliver.
When Elijah Subtly Threatens Jackson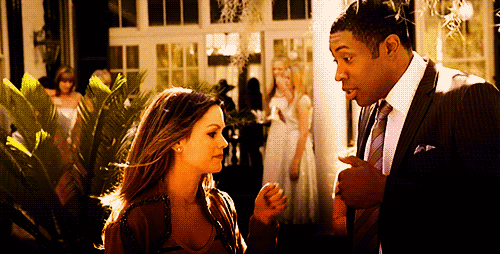 Jackson is bugging me this week. He's been trying to hone in on Hayley and he's on a werewolf power trip, so when Elijah very quietly threatens him at the party, I cheered. Ugh, Elijah, you are so classy.
When Elijah and Hayley Dance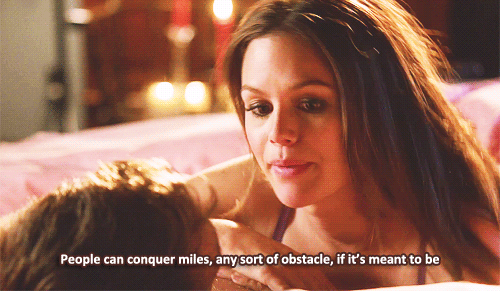 Fine, I'm into these two, but how long do we have to wait before they actually kiss? The sexual tension is killing me.
When Hayley Butts In During the Brawl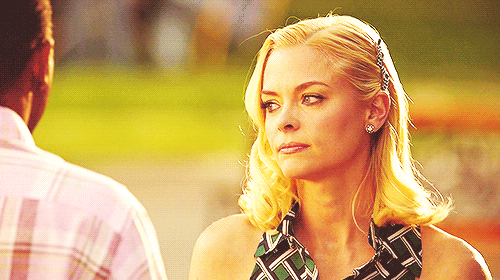 Obviously the werewolves and vampires can't keep their paws off each other, and a fight breaks out during the party (all that booze and testosterone? We were just counting down the minutes until it began). Hayley makes a big show of telling them to kill each other and get it over with, but she stalls so long even Elijah loses his patience and asks if she's approaching a point.
When Cami and Marcel Get Drunk and Hook Up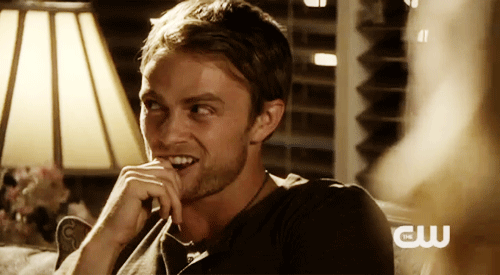 Dang, everyone is getting some all of a sudden! This one is particularly interesting because I bet Klaus is gonna be maaad. But I have to say, when Marcel says he's tired of being alone? Come on dude, Rebekah just left!
When Klaus Introduces the Moonlight Ring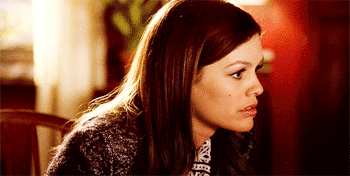 I mean, anything is possible. It does make sense that there would be a tool to prevent the werewolf change from a-comin'. I just wonder how far Jackson will go to get the ring without having to adhere to Klaus's requests.
When the Blood Treaty Is Signed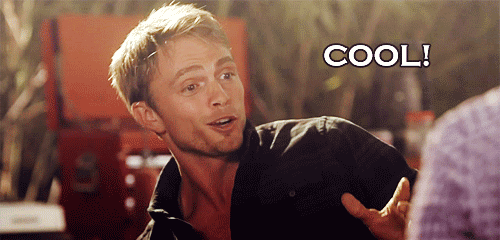 Truce! That's nice. Everyone seems like they're really going to stick with it too, especially the werewolves.
When We Remembered That Rebekah Isn't Coming Back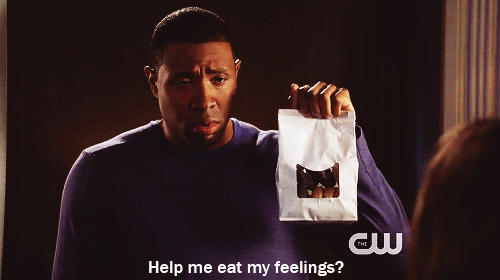 This episode is so much fun, I almost forgot that Rebekah is gone [2].