Not all of the action at the Oscars takes place on the stage — there's plenty of fun that happens when the winners [1] retreat to a very special place called the press room. Back there, the winners and presenters pose for pictures, and we have gathered the best pictures from this year's press room. Click through to see new winners goofing off and looking happy!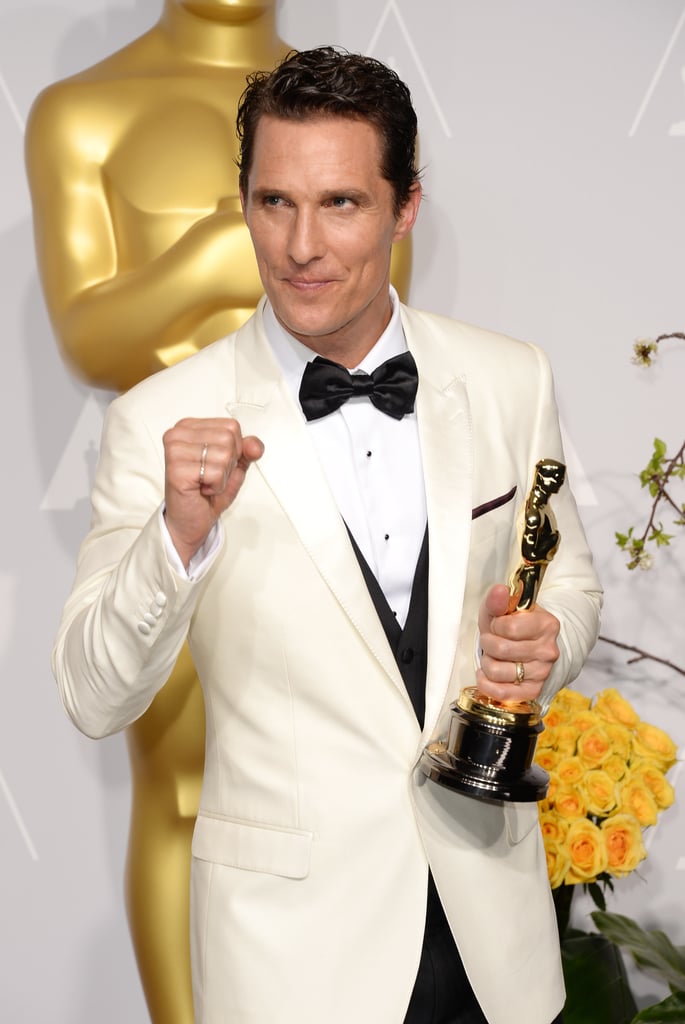 Matthew McConaughey [2] looked dapper after his best actor win for Dallas Buyers Club.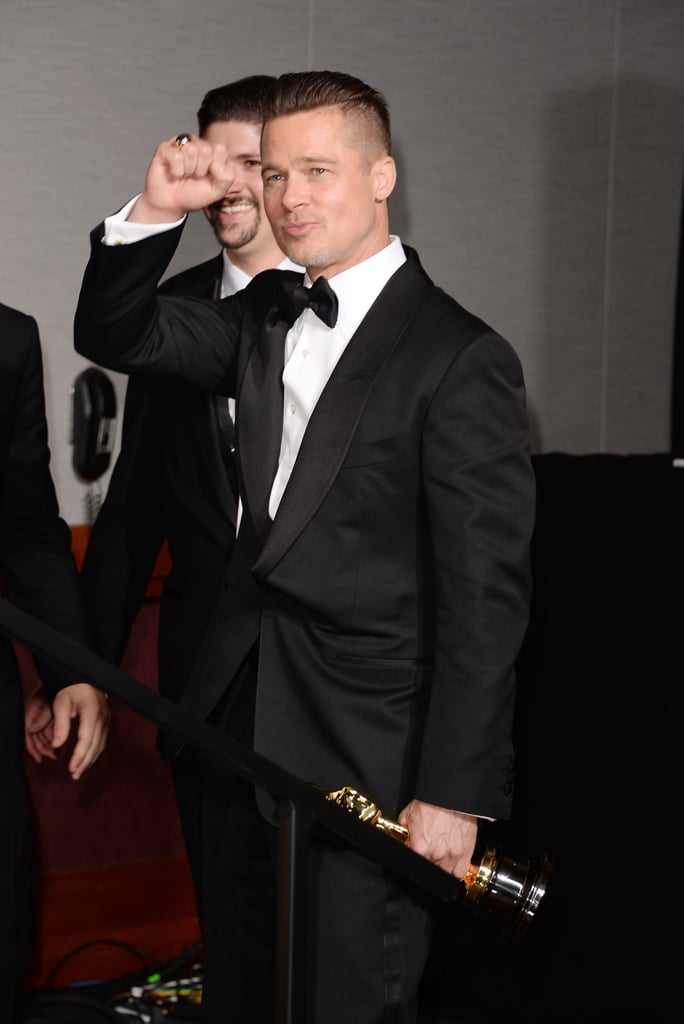 Brad Pitt [3] fist-pumped after winning his first Oscar ever for producing 12 Years a Slave.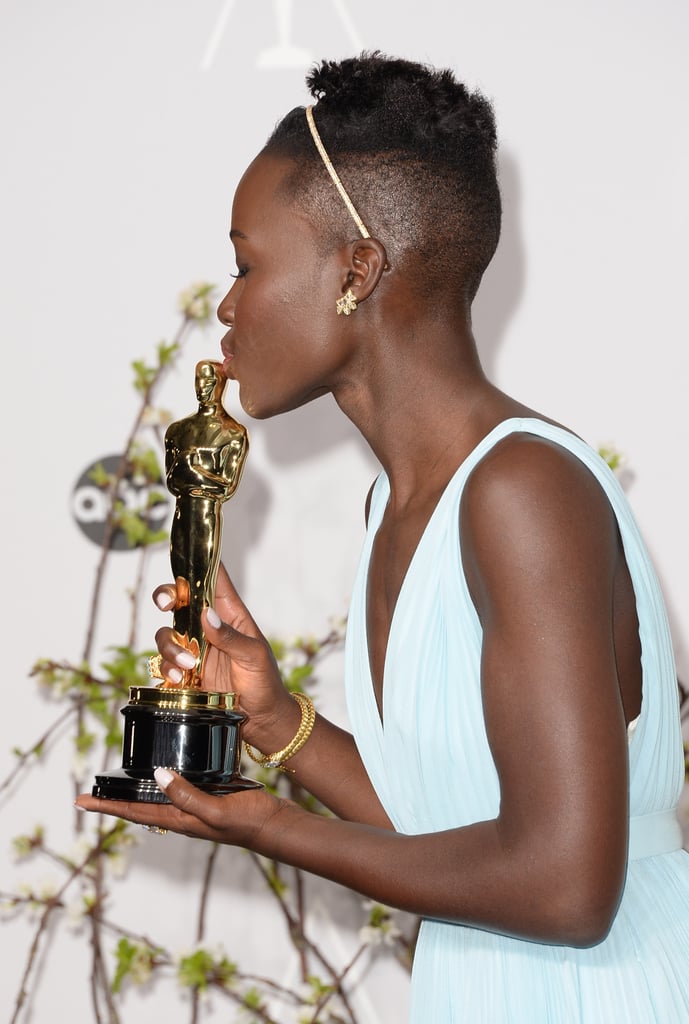 Lupita Nyong'o kissed her statue after snagging best actress for 12 Years a Slave.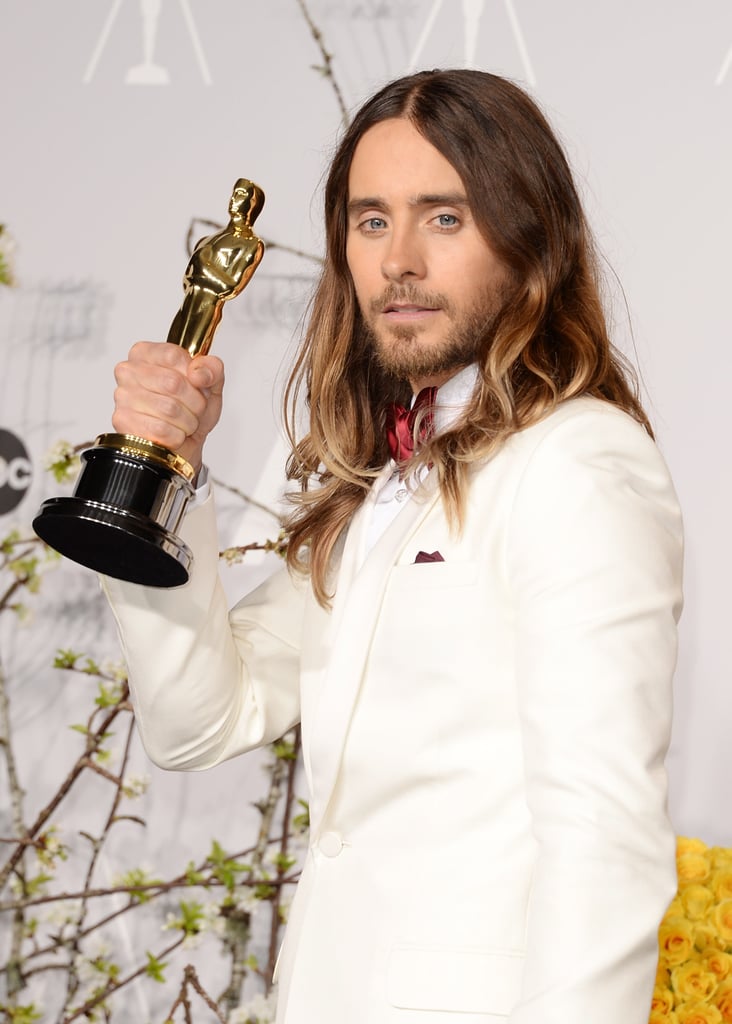 Jared Leto [4] smiled after his best supporting actor win for Dallas Buyers Club.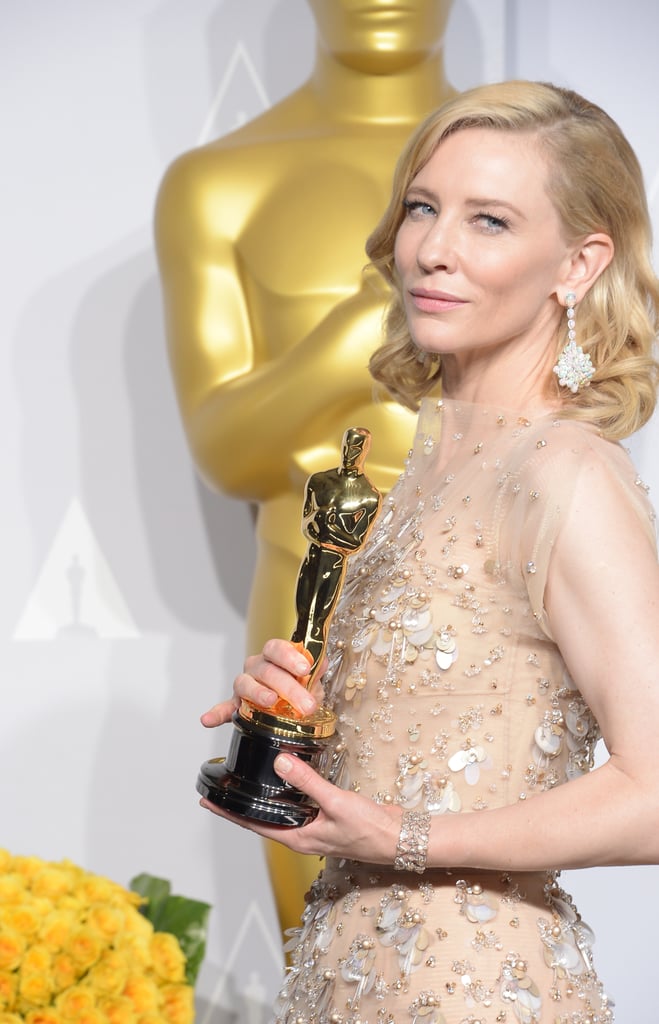 Cate Blanchett [5] struck a pose with her best actress Academy Award for Blue Jasmine.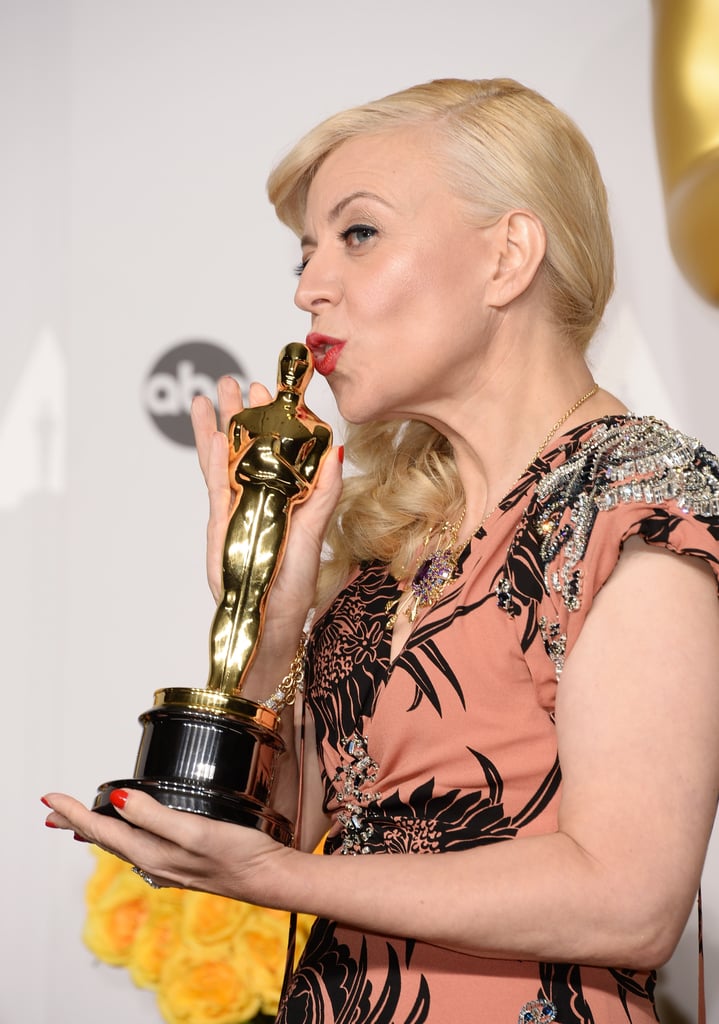 The Great Gatsby's costumer designer, Catherine Martin, smooched her statue. She won best costume design and best production design for her husband, Baz Luhrmann's, film.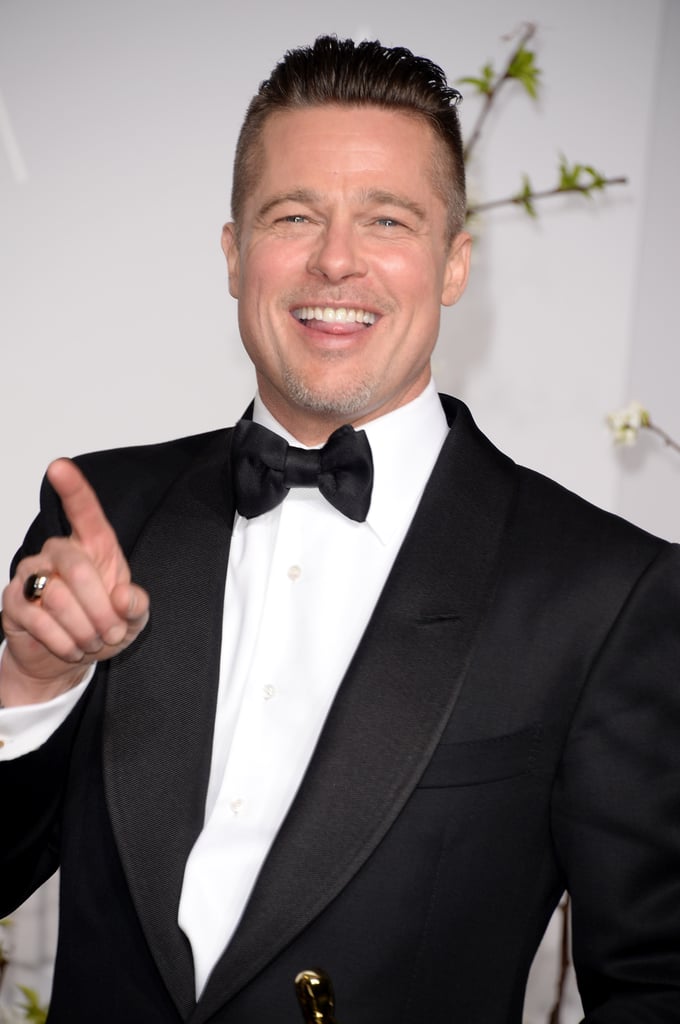 Pitt pointed to reporters in the press room.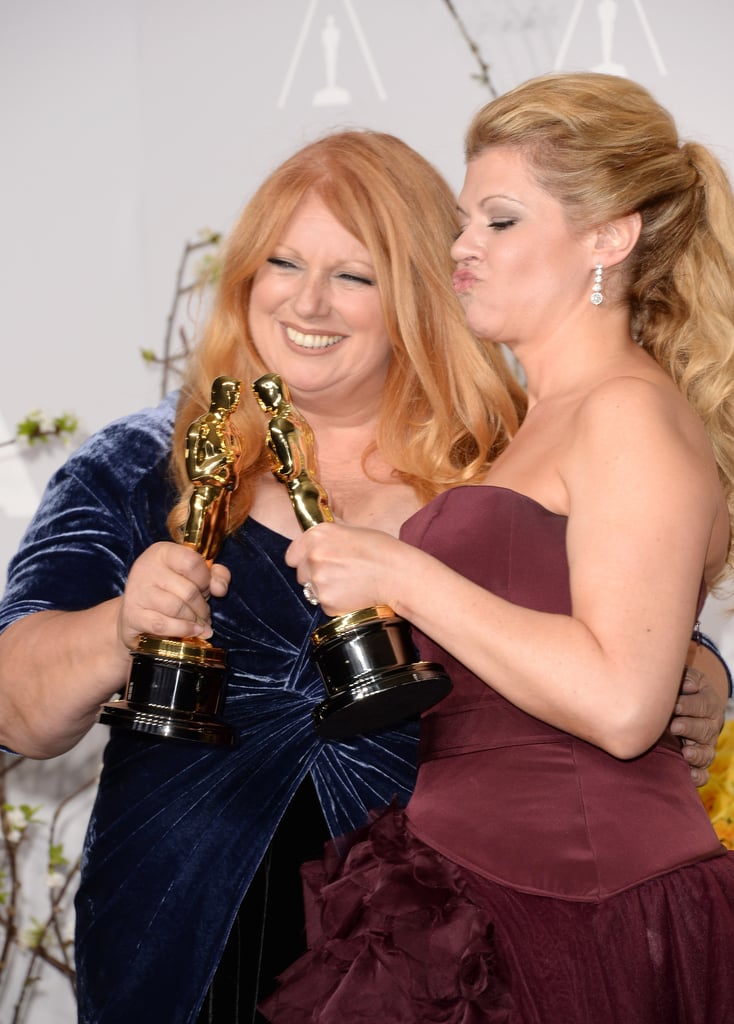 Adruitha Lee and Robin Mathews clinked their Oscars after their best makeup and hairstyling win for Dallas Buyers Club.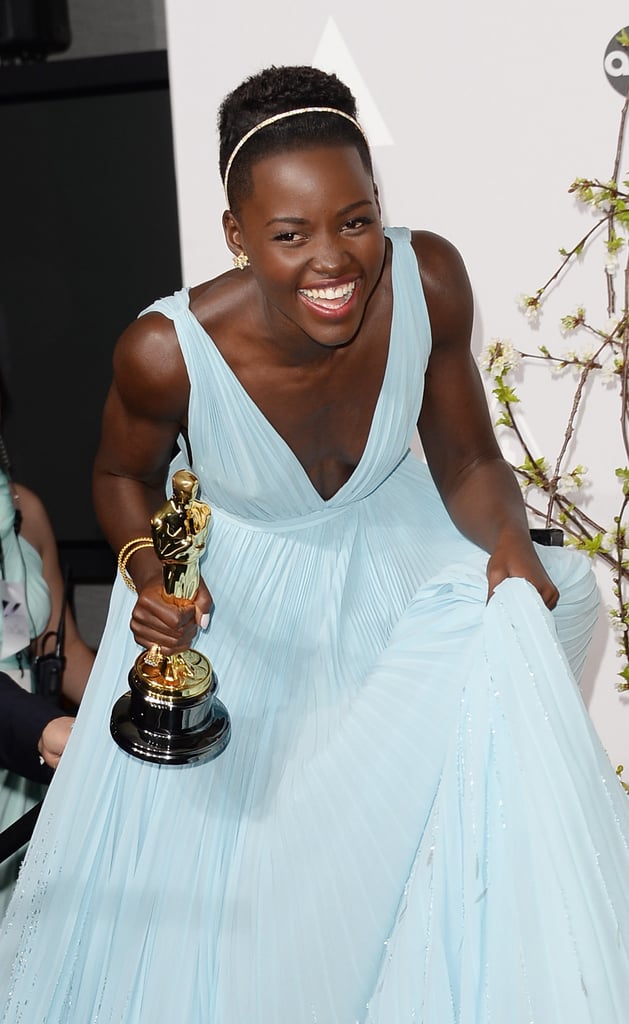 Nyong'o cracked up with her statue.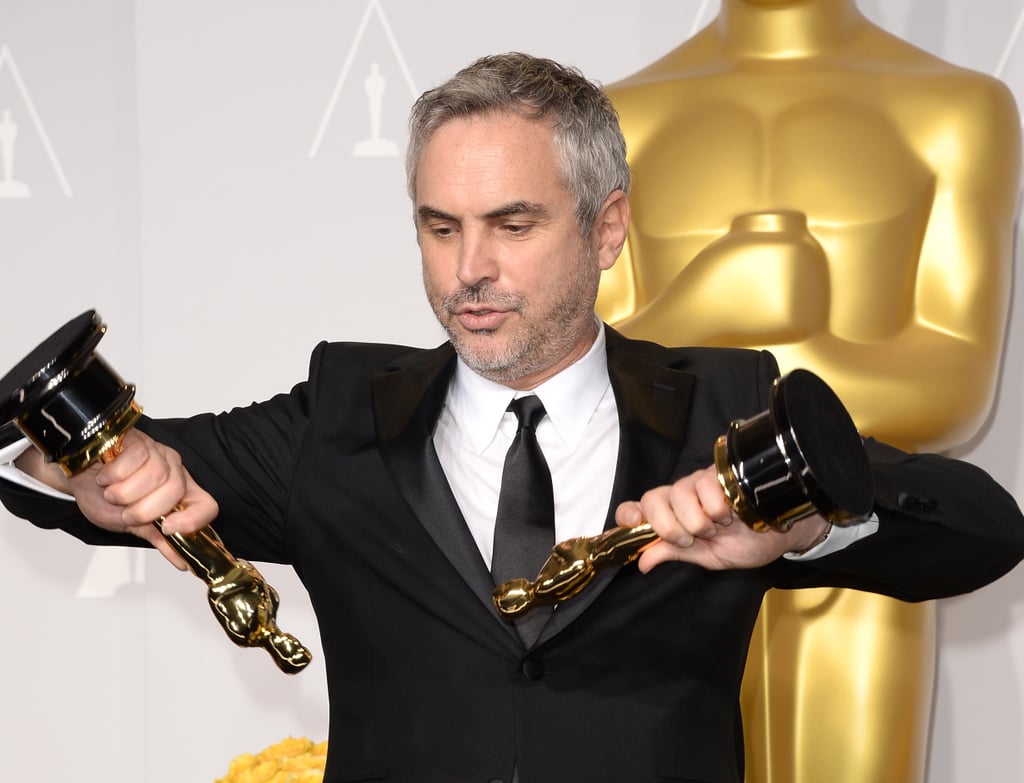 Alfonso Cuarón looked like he was reenacting a scene from Gravity with his two Oscars — one for best director and one for best film editing.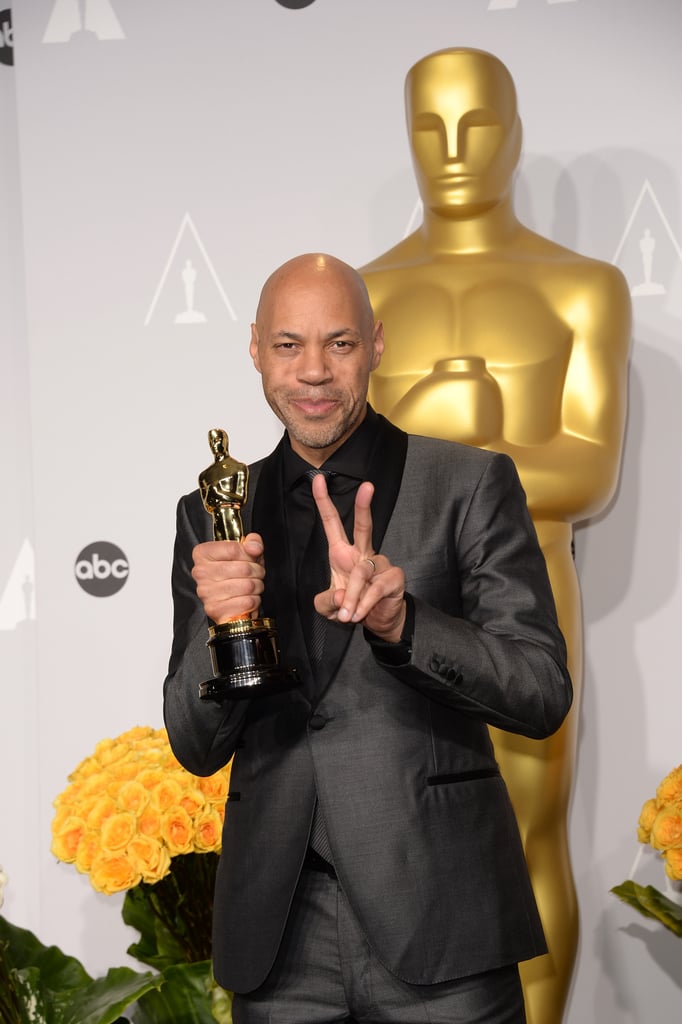 12 Years a Slave writer John Ridley flashed a peace sign with his Oscar for best adapted screenplay.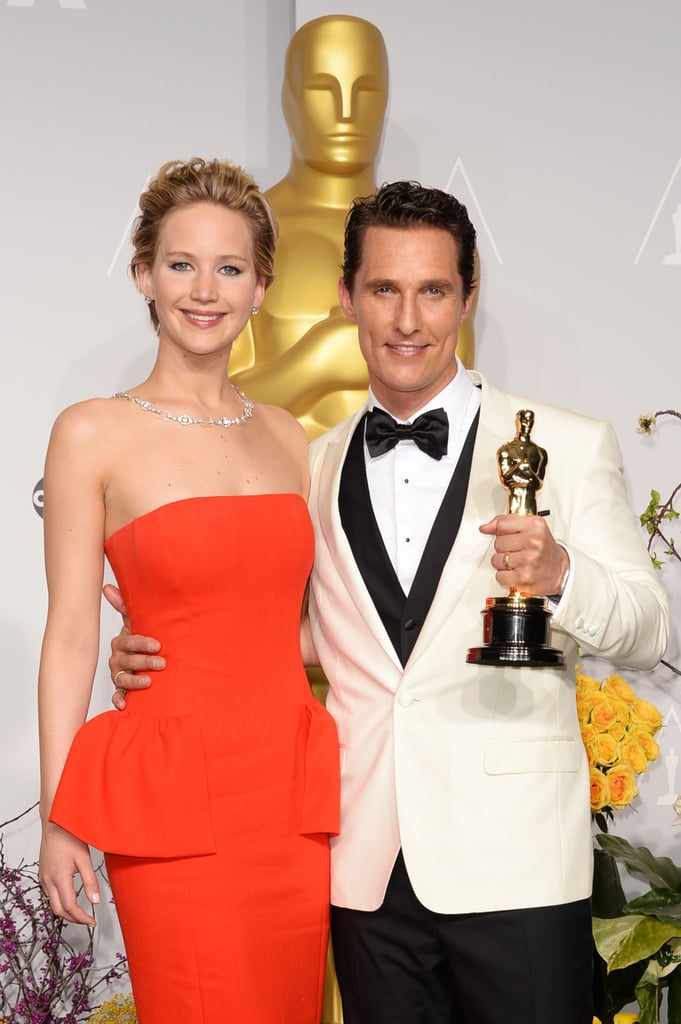 Jennifer Lawrence [6] posed with McConaughey and his statue.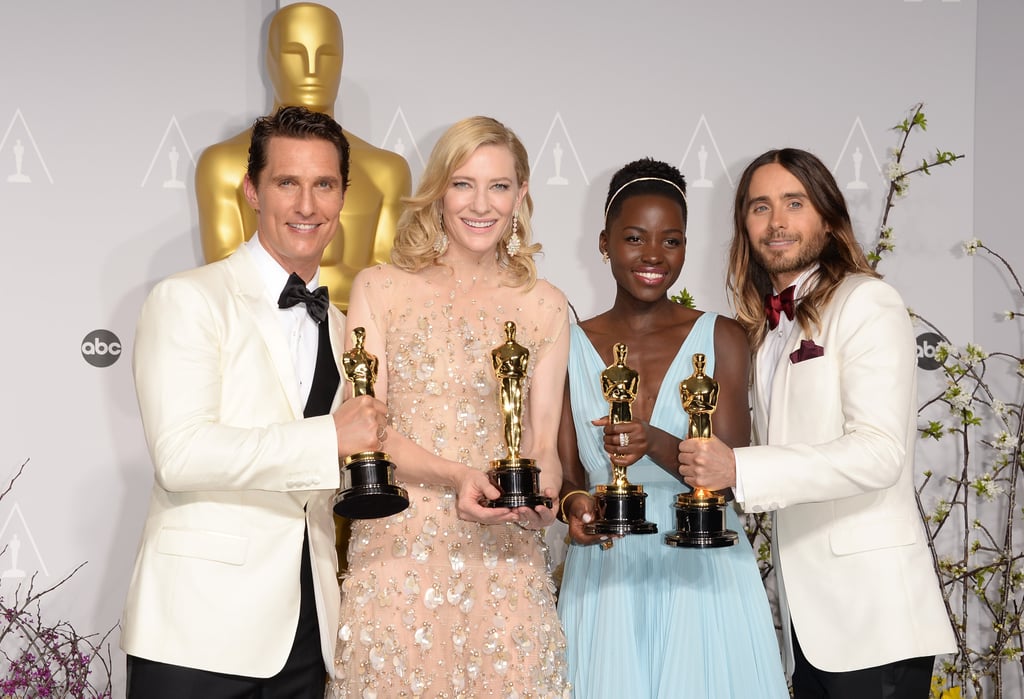 McConaughey, Blanchett, Nyong'o, and Leto had a picture-perfect moment.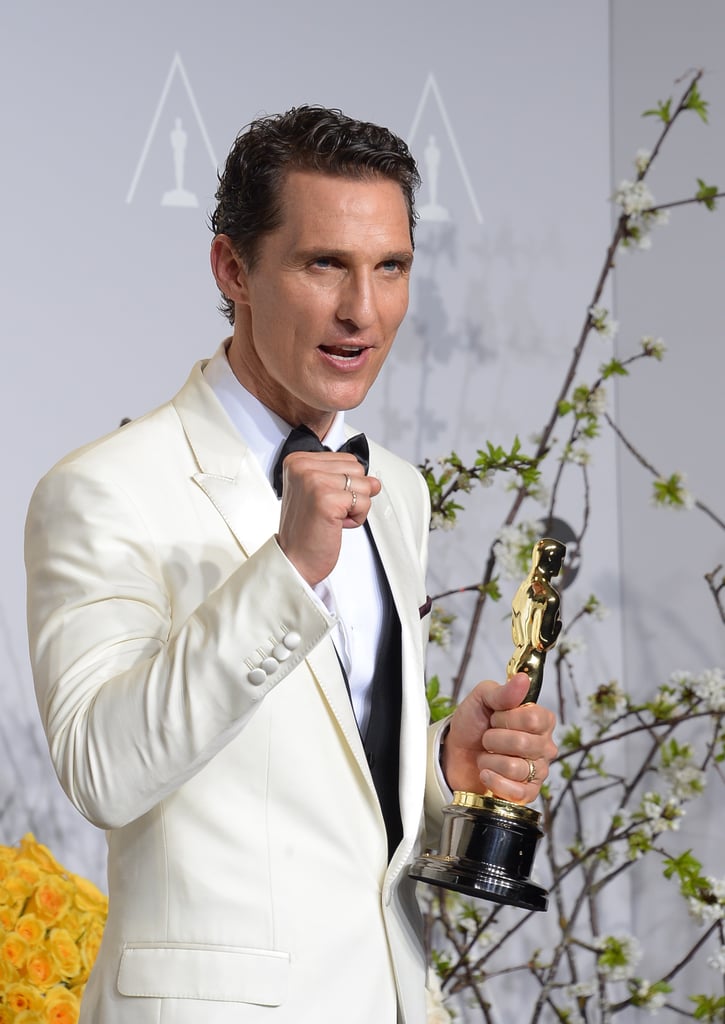 McConaughey continued his fun in the press room.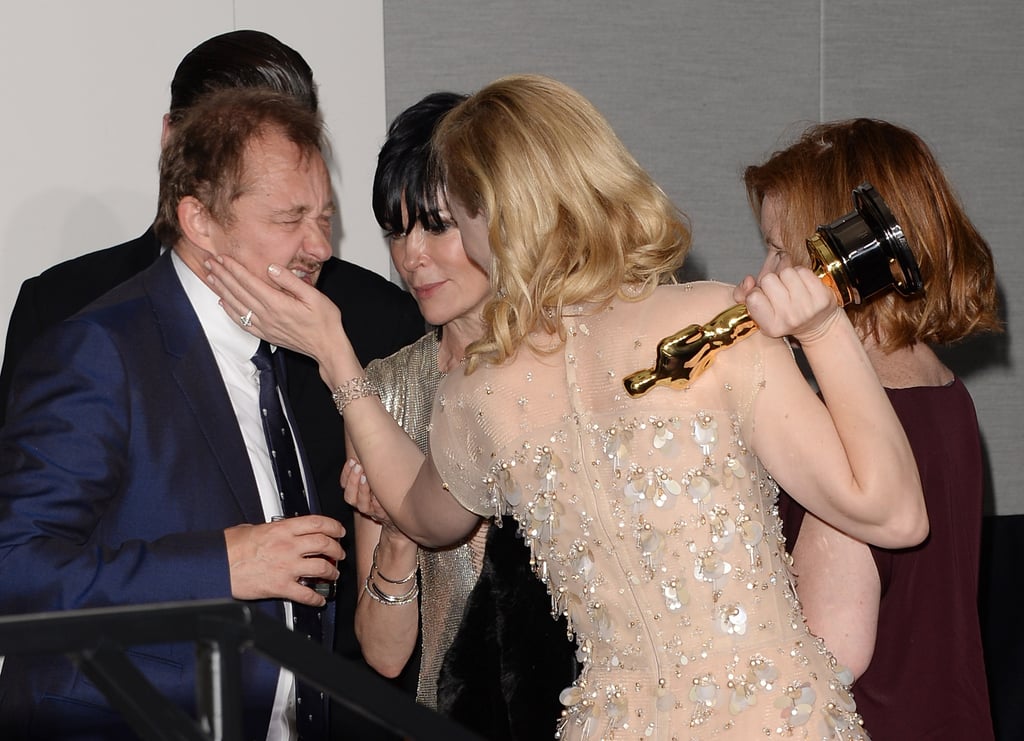 Blanchett stroked her husband Andrew Upton's cheek.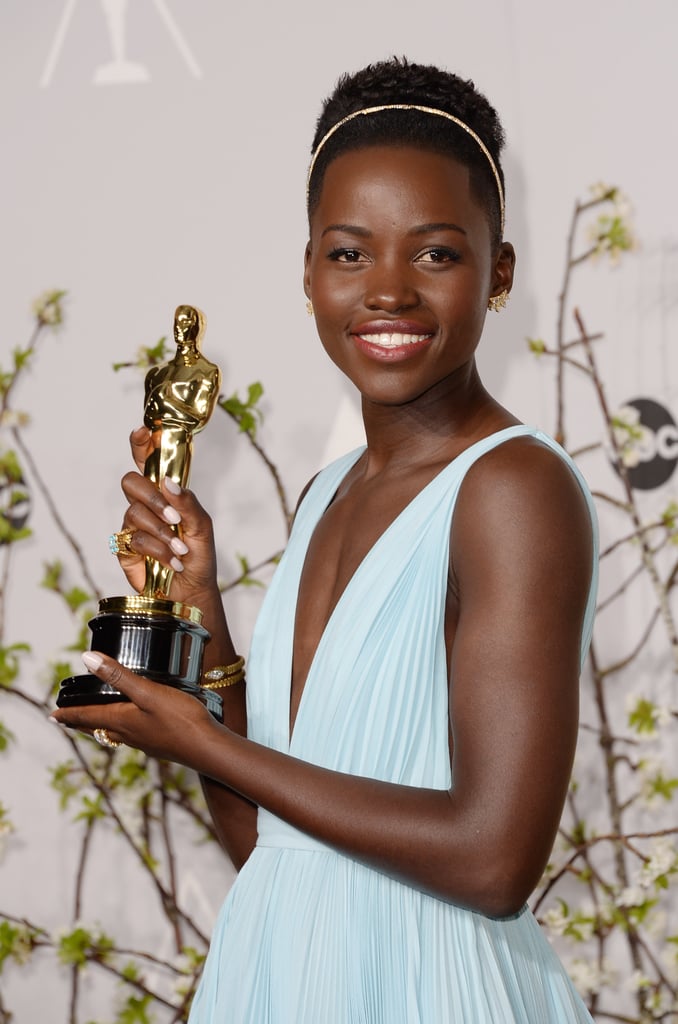 Nyong'o had her Cinderella moment backstage.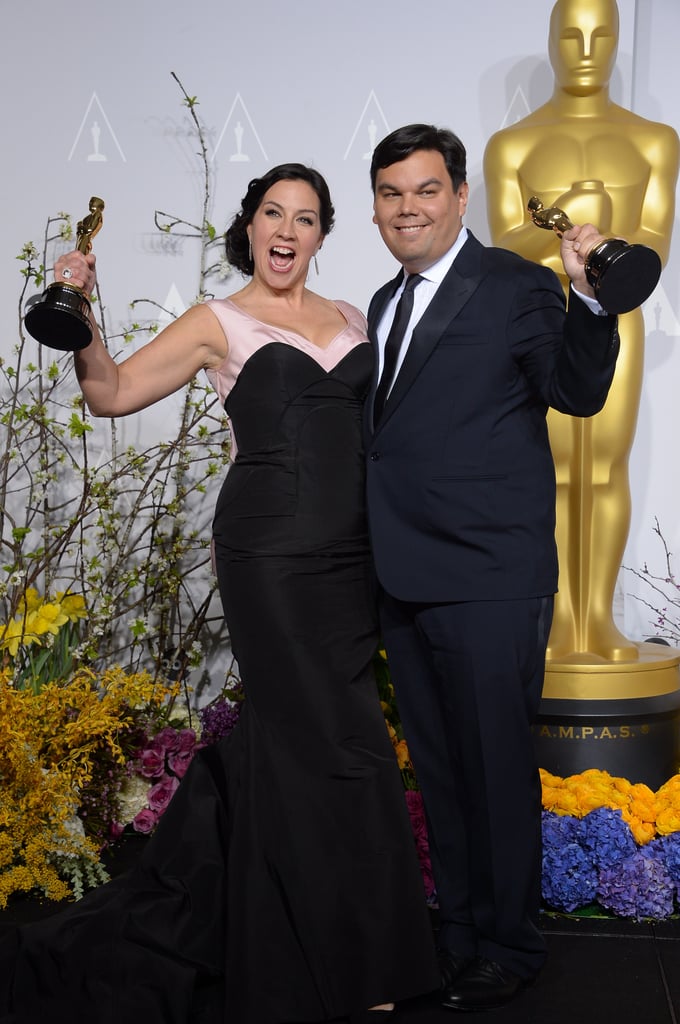 EGOT winner Robert Lopez and his wife, Kristen Anderson-Lopez, were adorable after accepting their best original song award for "Let It Go" from Frozen.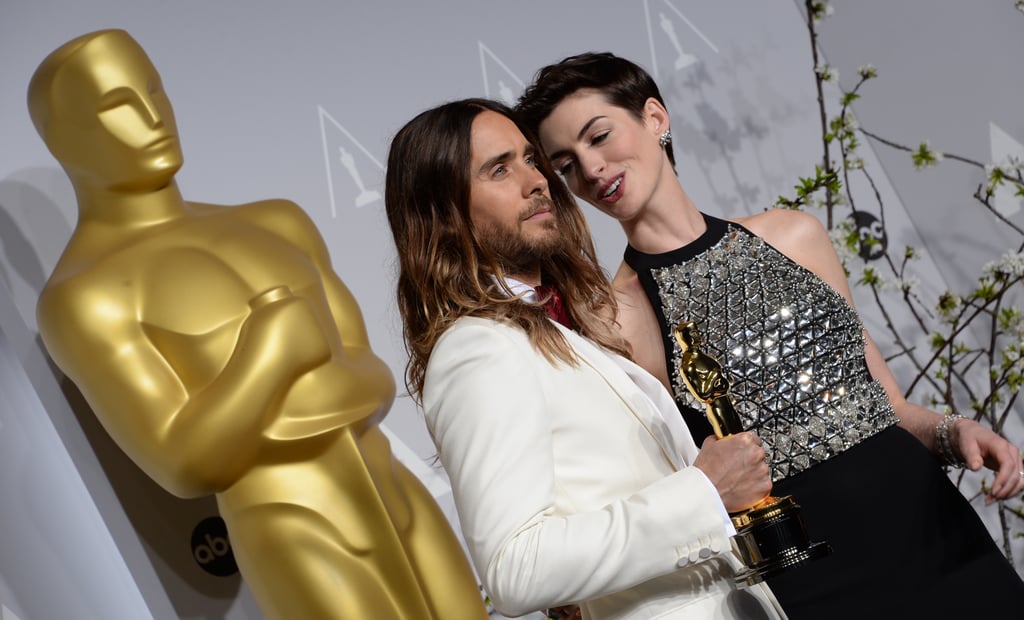 Anne Hathaway [7] got close to Leto in the press room.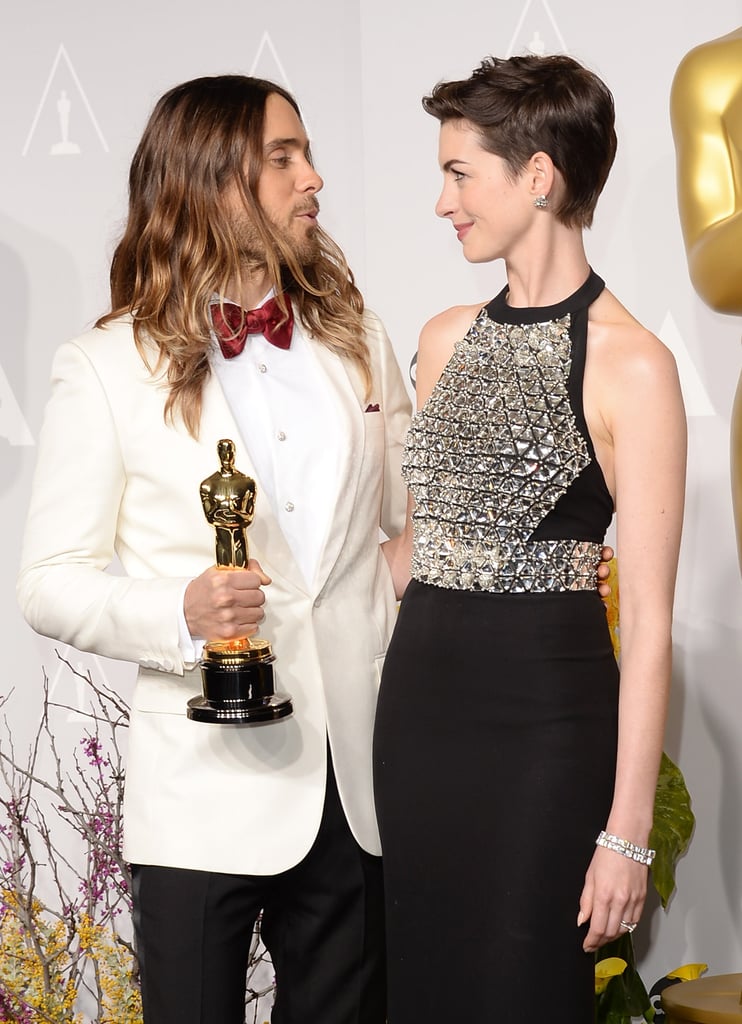 Hathaway and Leto shared an adorable look.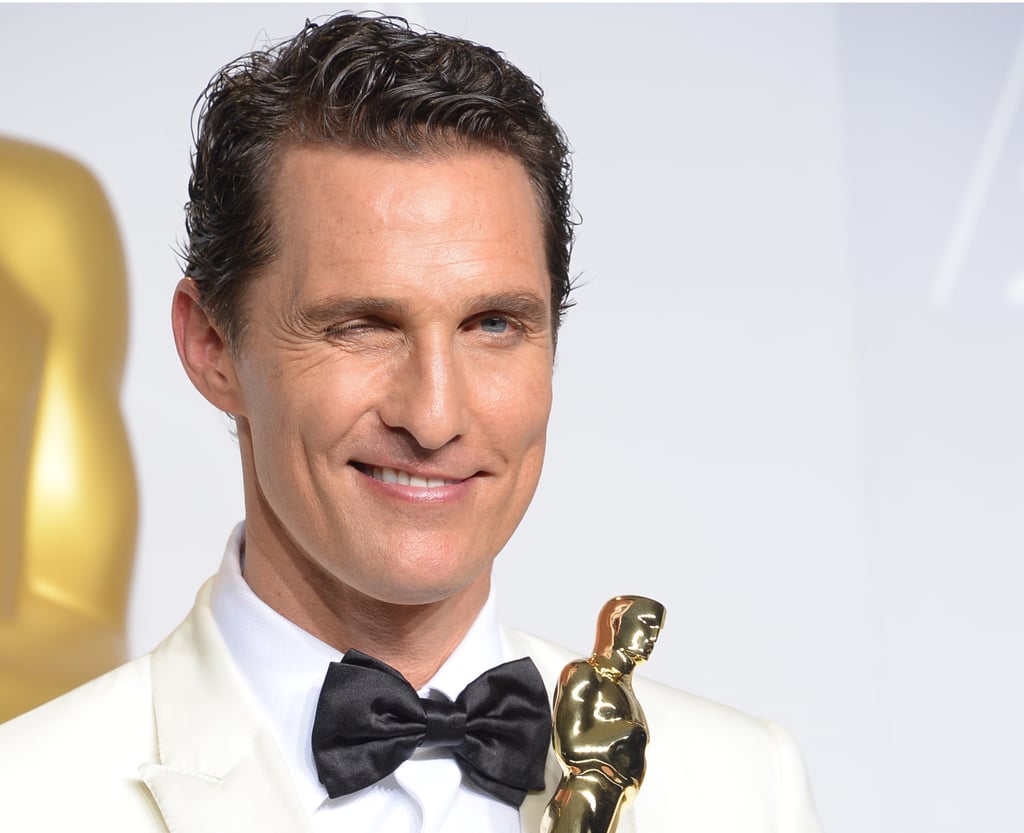 McConaughey winked. Alright, alright, alright.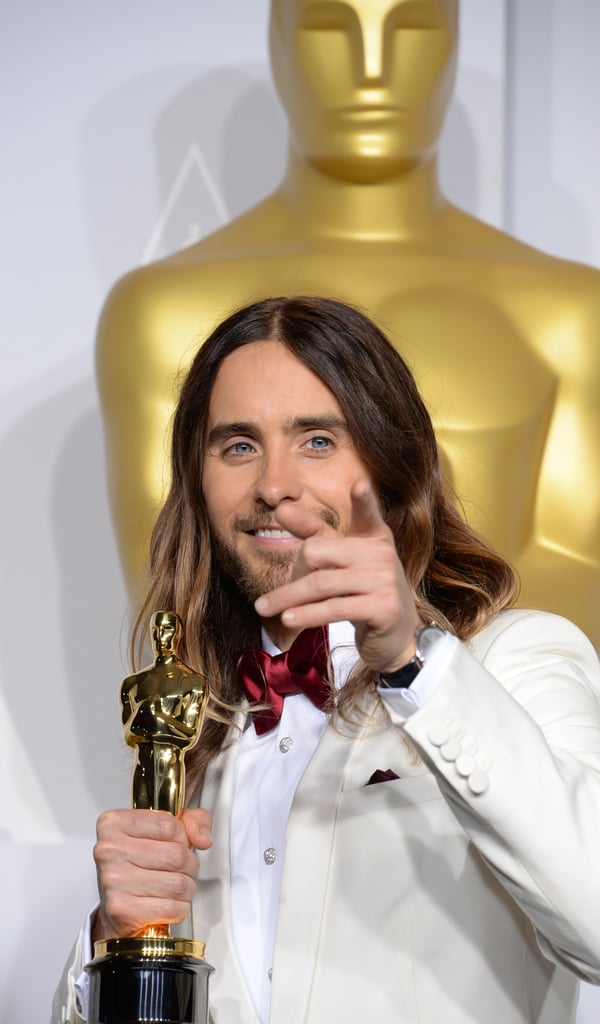 Leto also pointed toward reporters, just like Pitt.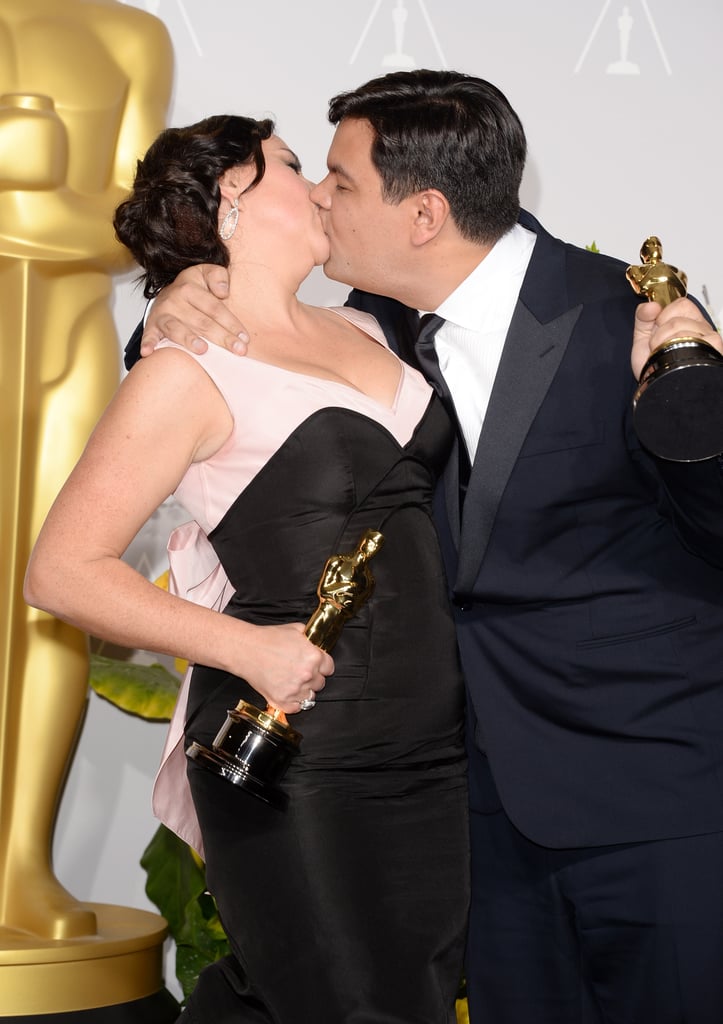 After their win, the married Lopez couple shared a smooch.
Angelina Jolie [8] leaned on Cuarón.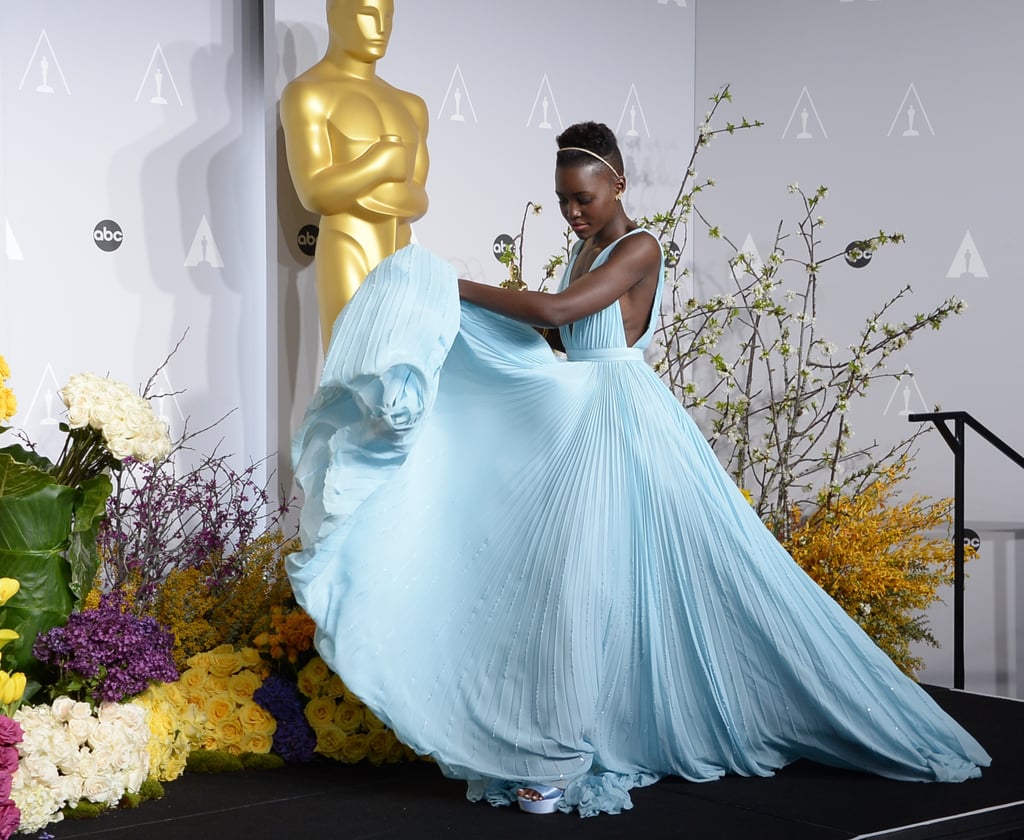 Nyong'o showed off her gorgeous dress.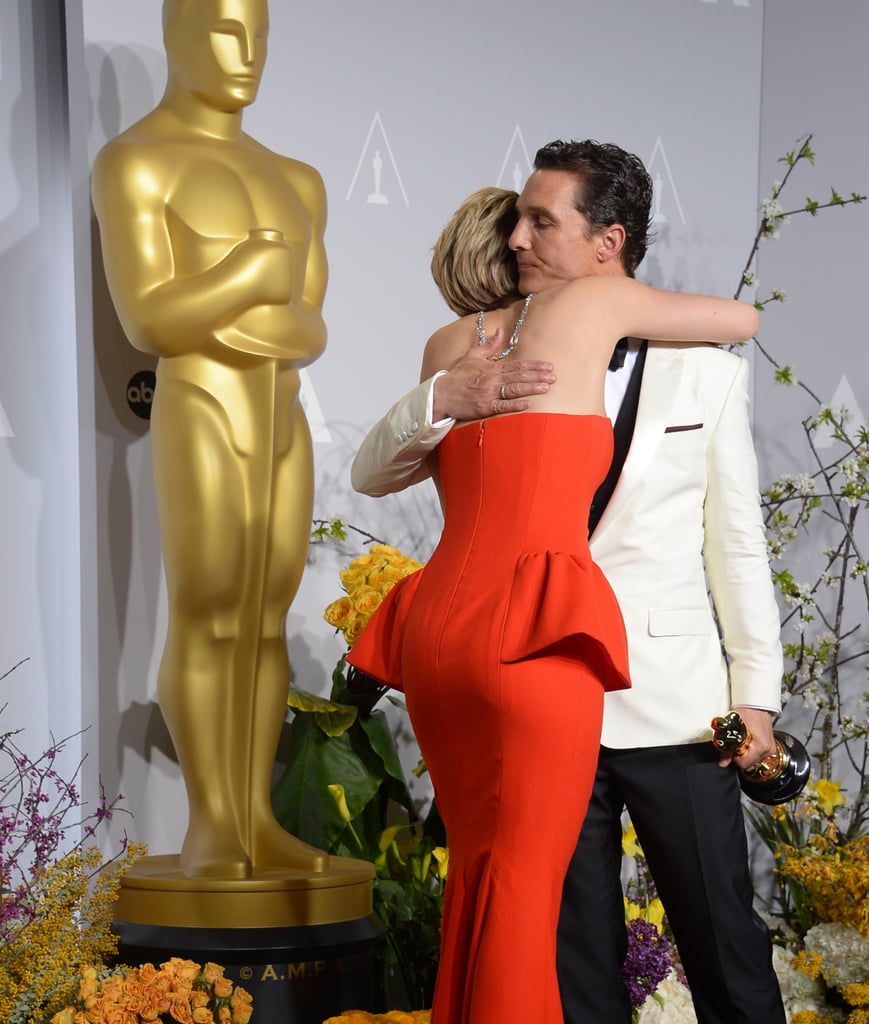 Lawrence hugged McConaughey. All together now: aww!
Spike Jonze smiled after winning best original screenplay for Her.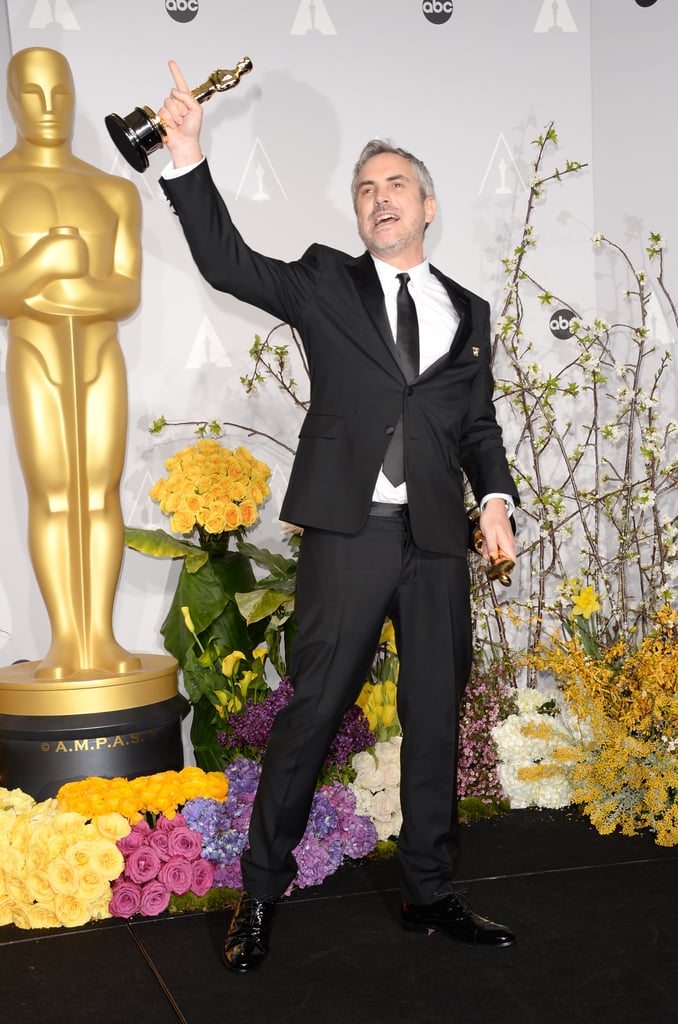 Cuarón looked joyful in the press room.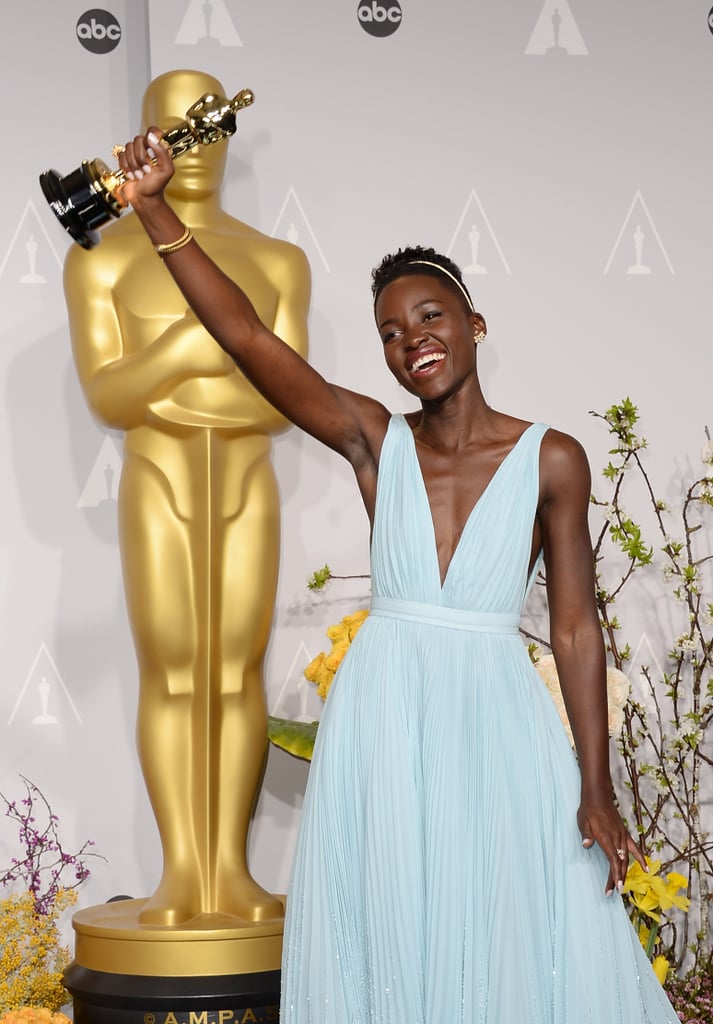 Nyong'o thrust her award proudly in the air.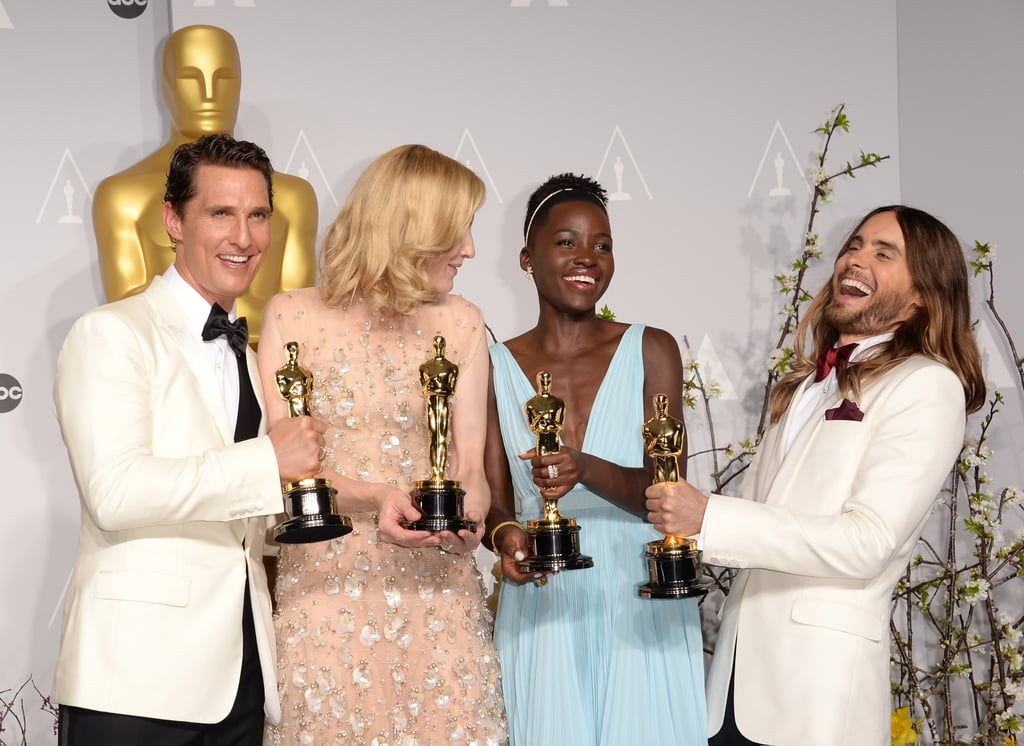 It was all fun and games for McConaughey, Blanchett, Nyong'o, and Leto as they laughed together.