The 2014 Oscars [1] have come and gone, and in all honestly, they were a little boring. There, we said it! Nothing was particularly terrible, but so much could have been improved upon. Host Ellen DeGeneres [2] was slightly underwhelming, but it wasn't entirely her fault. Here are some things we either missed from this year's ceremony or wished didn't happen at all — take note, 2015 Oscars producers.
We Missed: A Splashy Opener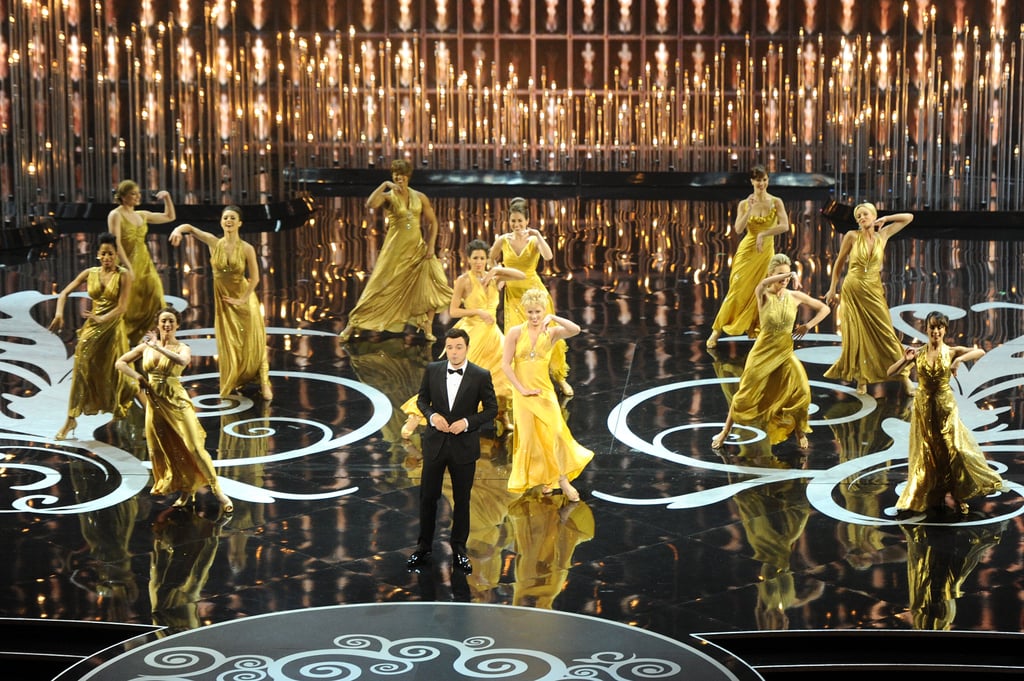 Host Ellen DeGeneres had some great moments [3], but she didn't look like she was having that much fun. The opener sets the tone for the whole show, and instead of giving an exciting performance peppered with some slightly controversial jokes (à la Seth MacFarlane), DeGeneres just gave a monologue. Snooze.
We Could Have Done Without: The Weird Audience Bits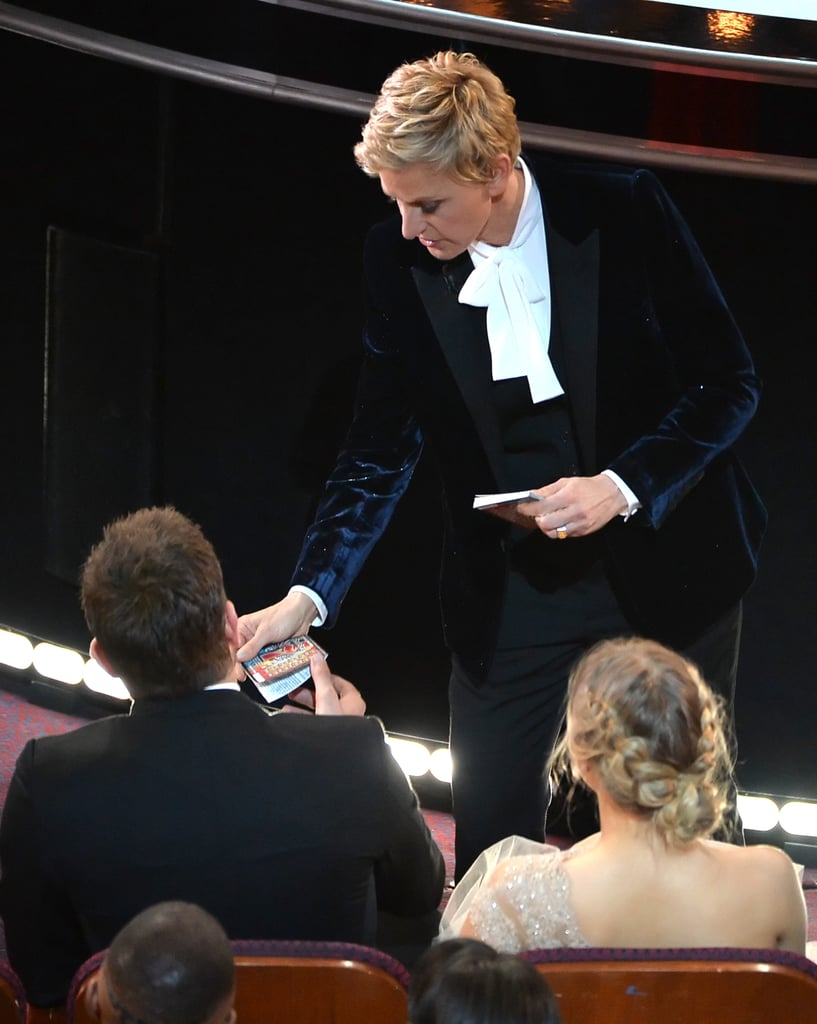 Remember when DeGeneres gave Bradley Cooper [4] lottery scratchers as a consolation prize for losing to Jared Leto [5]? That was funny, right? Maybe "funny" isn't the word we're looking for. It seemed more impromptu, like a planned bit fell through at the last minute and DeGeneres had some scratchers in her pocket. It was just strange. This is the Oscars, people! Step up your game.
We Missed: Funny Celebrity Skits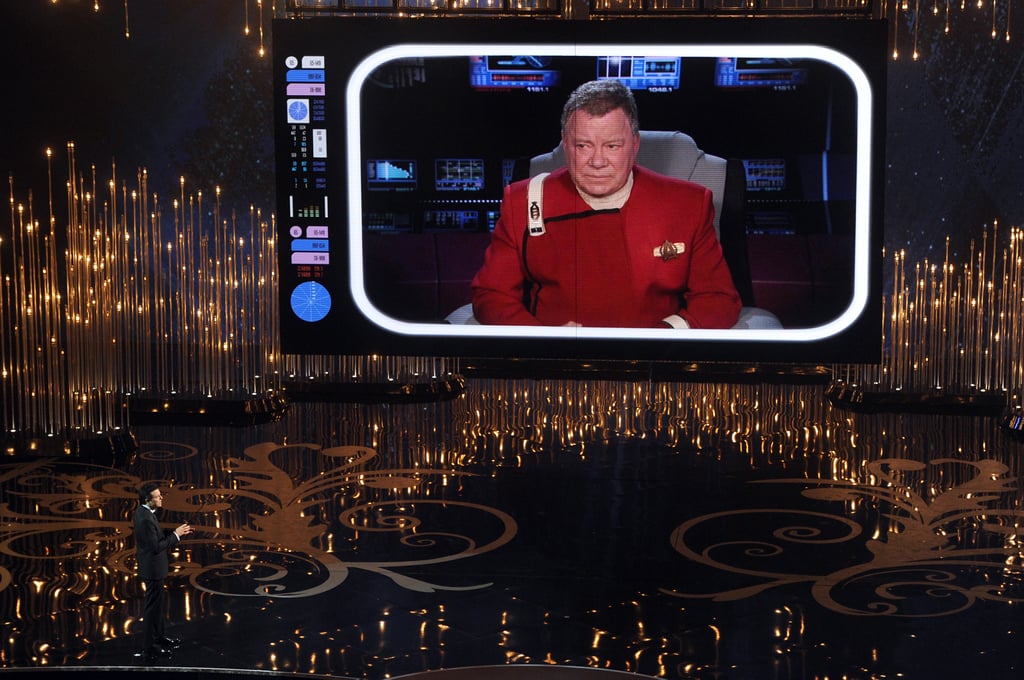 Some of the best parts of the Oscars every year are the weird movie parodies and unexpected celebrity cameos. Last year, MacFarlane got William Shatner to do a bit with him, and former host Billy Crystal is the king of movie sketches. DeGeneres's opening monologue was funny, but it would have been a whole lot funnier if it was preceded by a video of DeGeneres floating in space next to George Clooney [6]. Come to think of it, where was George Clooney?
We Could Have Done Without: The "Heroes" Theme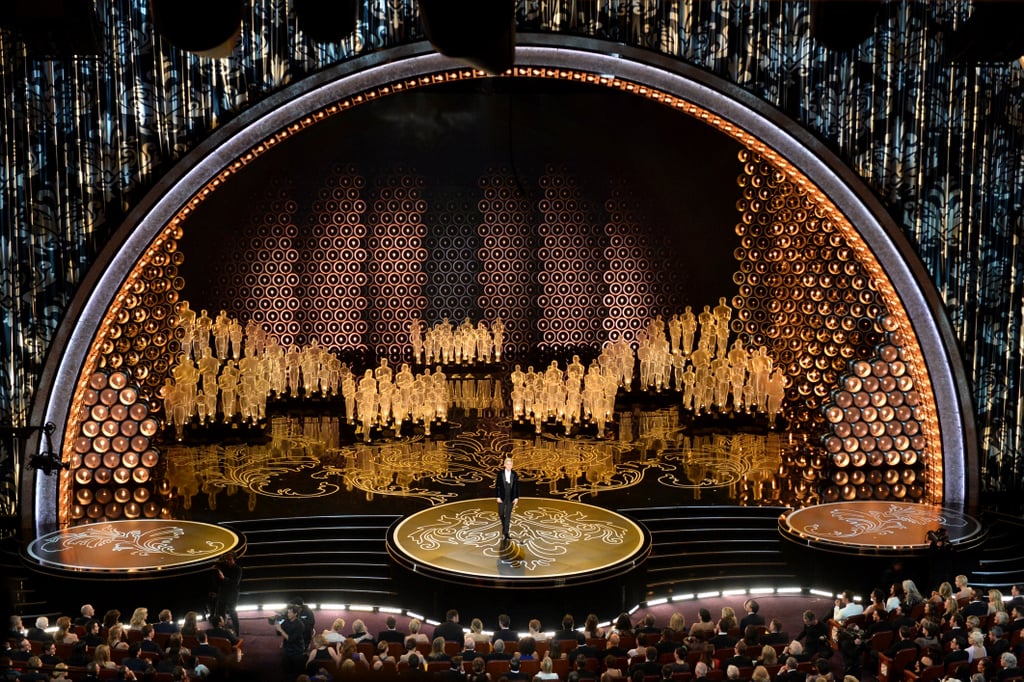 Did you even know that was the theme? It just made for some unnecessary montages and didn't add much at all to the show. It felt more like an Oscars-themed Oscars show, which would have been fine.
We Missed: Andrew Garfield
Speaking of heroes, guess who didn't show up? Andrew Garfield was slated to present [7] at the Oscars, but, as you may have noticed, he wasn't there. According to Entertainment Weekly [8], Garfield was supposed to take part in a "very moving moment" in which he would induct a new superhero into the family. Yeah, that just didn't happen at all. Chris Evans showed up instead, but he just introduced a heroes montage, which didn't sound like what the producers had planned.
We Could Have Done Without: The Product Placement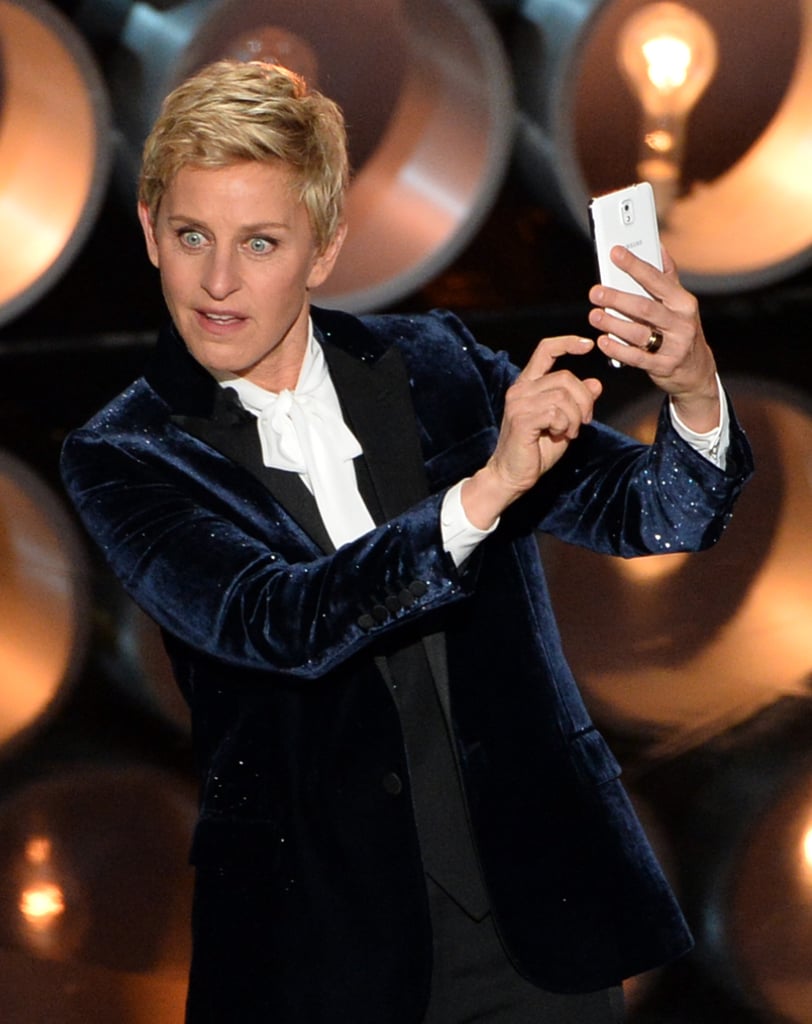 Talk about distracting. A certain cell phone company (which shall not be named here to avoid even more product placement) was plastered all over the show. DeGeneres even incorporated the company into several bits throughout the program. Enough is enough.
We Missed: Dancing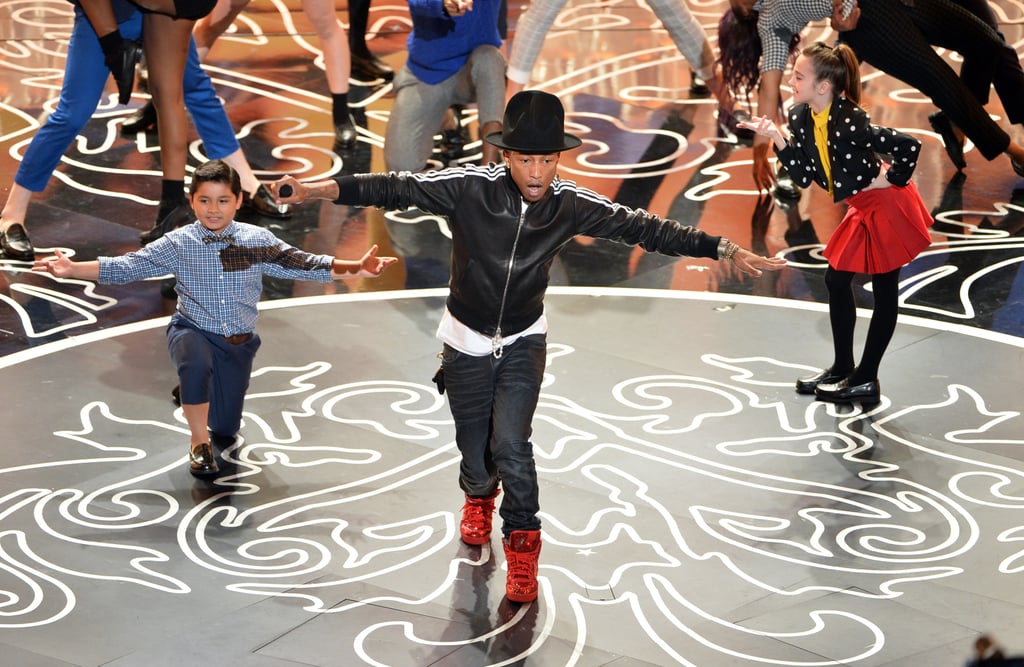 Pharrell kicked off the night with a rousing performance of "Happy," his nominated tune from Despicable Me 2, but that was the only upbeat dancing of the night. While we appreciated his getting jiggy with Lupita Nyong'o [9], we wish there were more moments moments of levity like it.
We Missed: Leonardo DiCaprio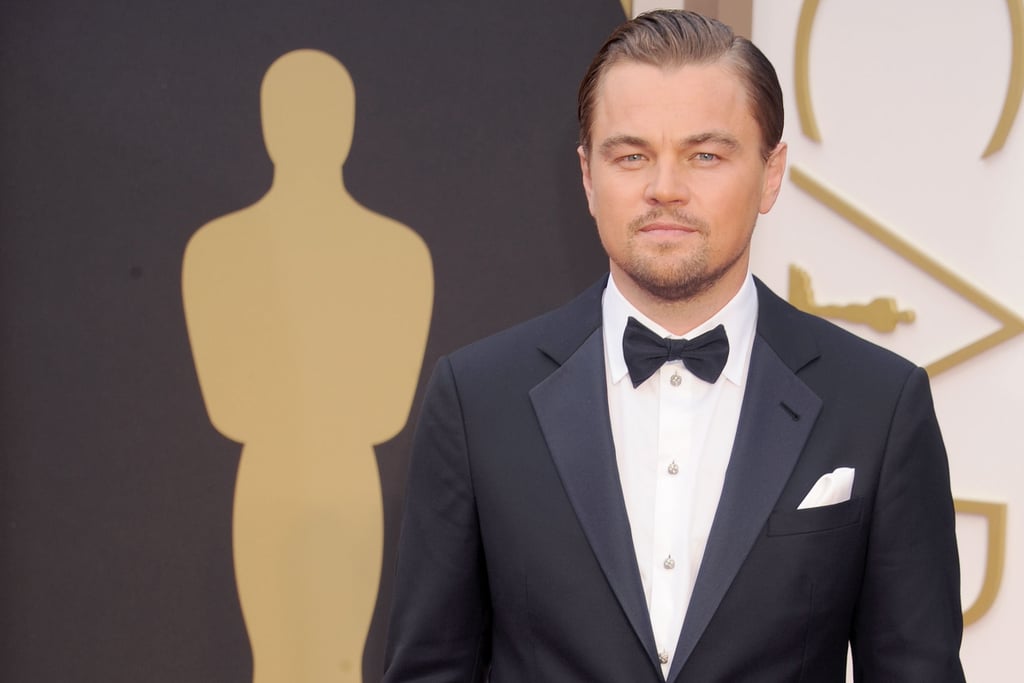 Wherefore art thou, Leonardo? The Wolf of Wall Street nominee was in the front row of the audience, but he didn't get nearly enough screen time. We pretty much want all Leo all the time. In fact, any chance he can host next year?
We Missed: The Play-Off Music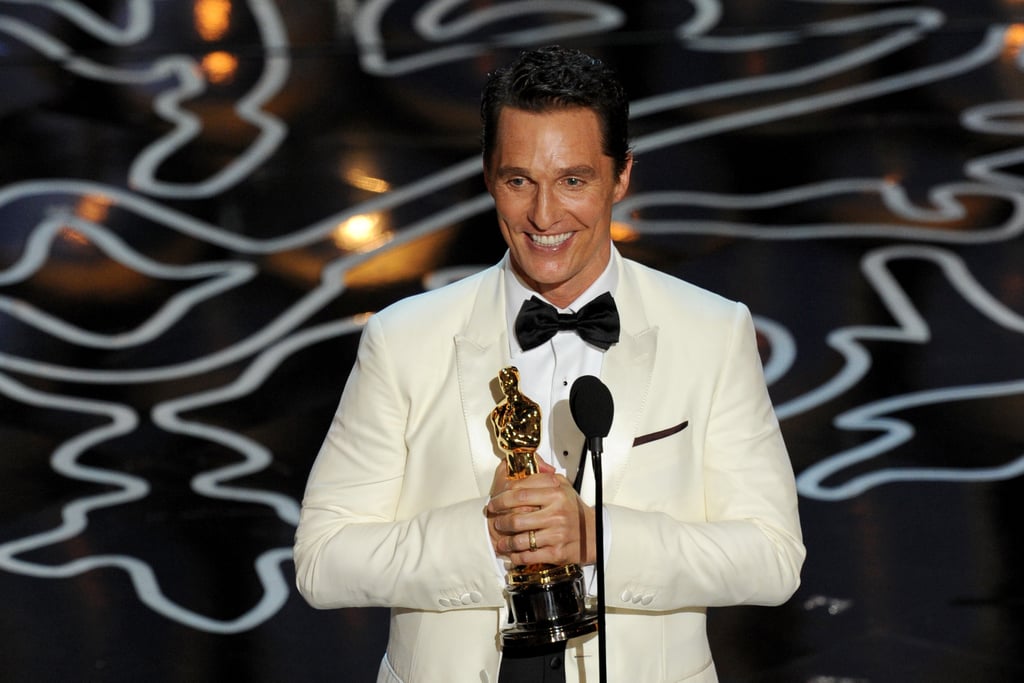 Did you notice there was no music rudely interrupting acceptance speeches this year? Listen, we enjoy a bizarre speech from Matthew McConaughey [10] just as much as the next person, but what would have happened if they tried to play him off? We're just curious.
We Missed: Any Suprises Whatsoever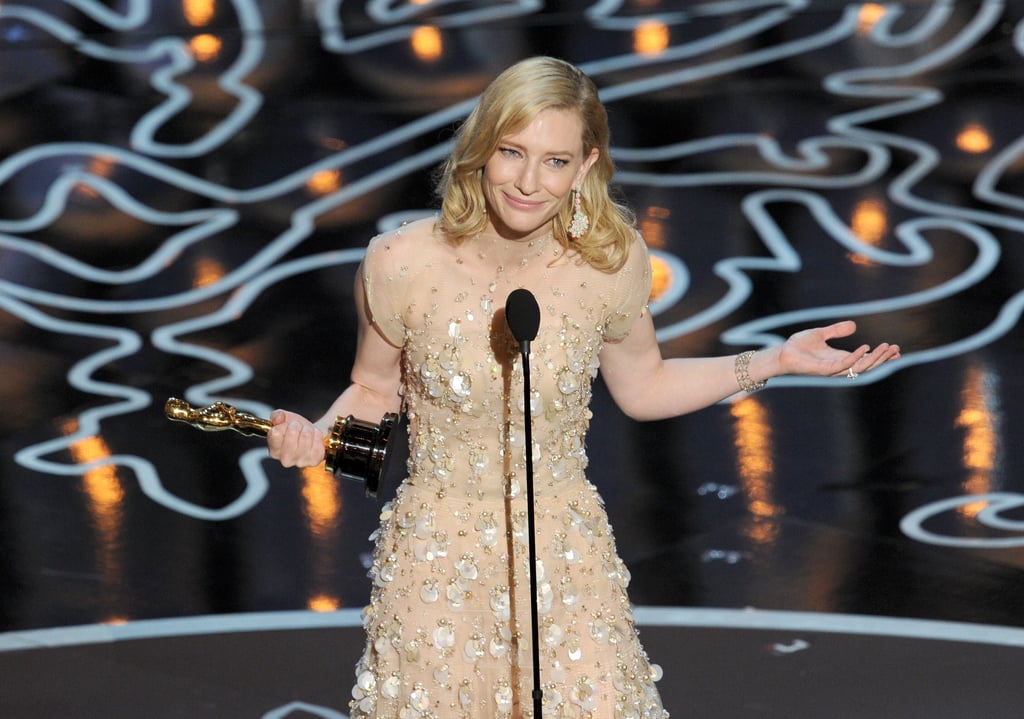 Even Cate Blanchett [11] knew she was going to win. There was no suspense! She, Jared Leto [12], and Matthew McConaughey [13] had been sweeping award season. It was great that they all won, but it made for a really predictable show. Even odds-on favorite Lupita Nyong'o beat Jennifer Lawrence [14]. Again, wonderful! But boring.