Did you ever think you would see Ginuwine, The Decemberists, and Letters to Cleo perform at the same event? Probably not, but somehow they all end up at the Unity Concert in Parks and Recreation [1]'s big finale episode. Last week's huge reveal — spoiler alert — that Leslie is pregnant with TRIPLETS was enough to send us into a happy tailspin, but these finale pictures are just as exciting. Take a look to see all the official pictures from "Moving Up," the show's sixth season finale, airing tonight!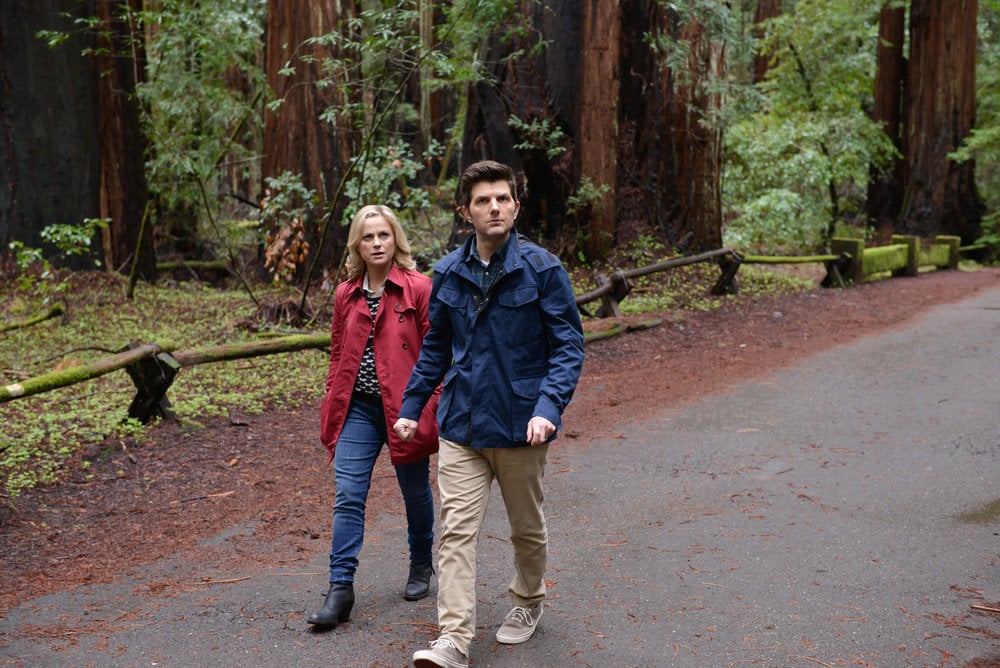 Leslie (Amy Poehler [2]) and Ben (Adam Scott) go for a stroll in the finale episode of Parks and Recreation, airing Thursday, April 24, on NBC.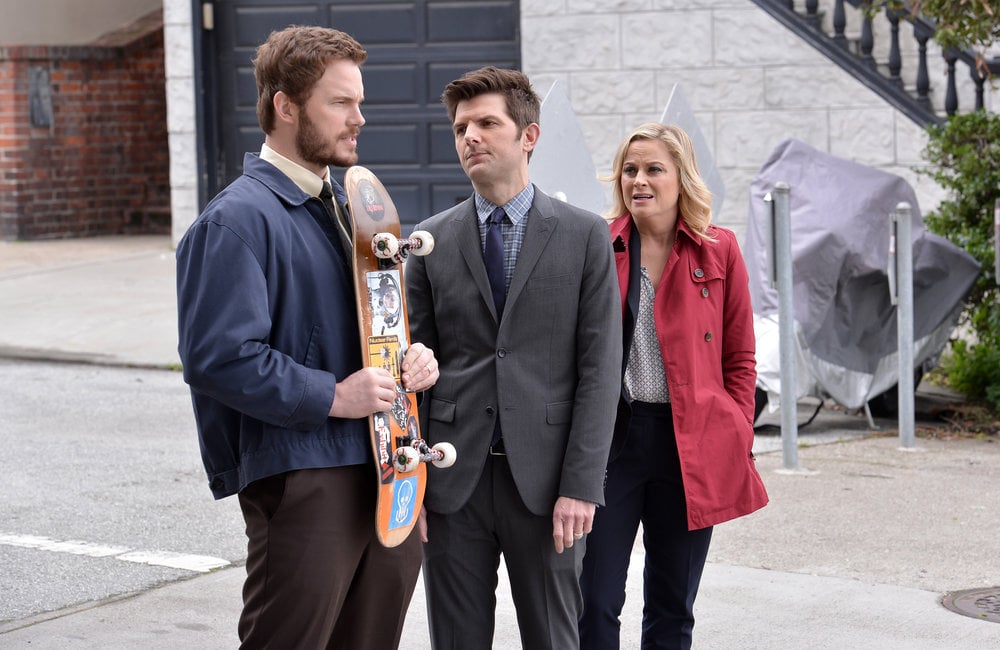 Chris Pratt stars as Andy on the episode.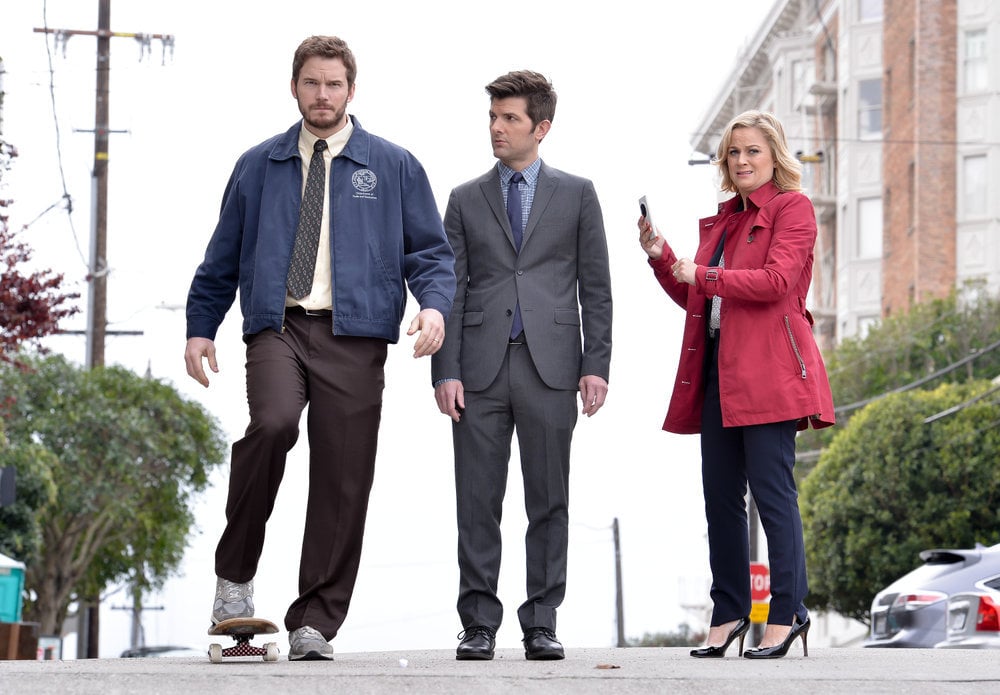 Andy on a skateboard? Clearly this is a terrible idea.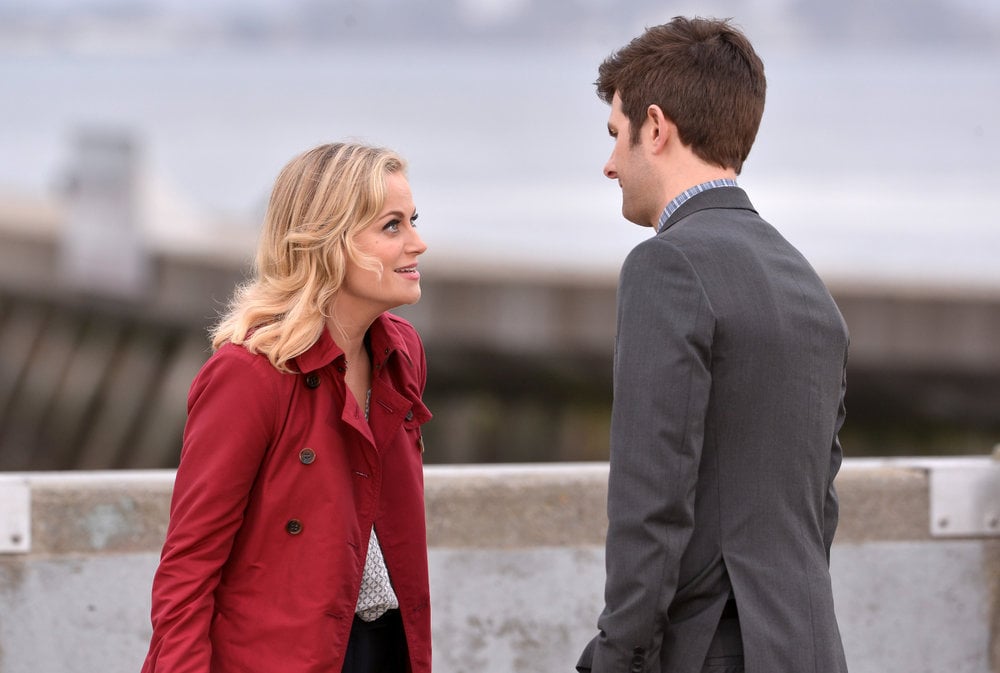 Leslie and Ben head to San Francisco for a National Parks Conference in the episode.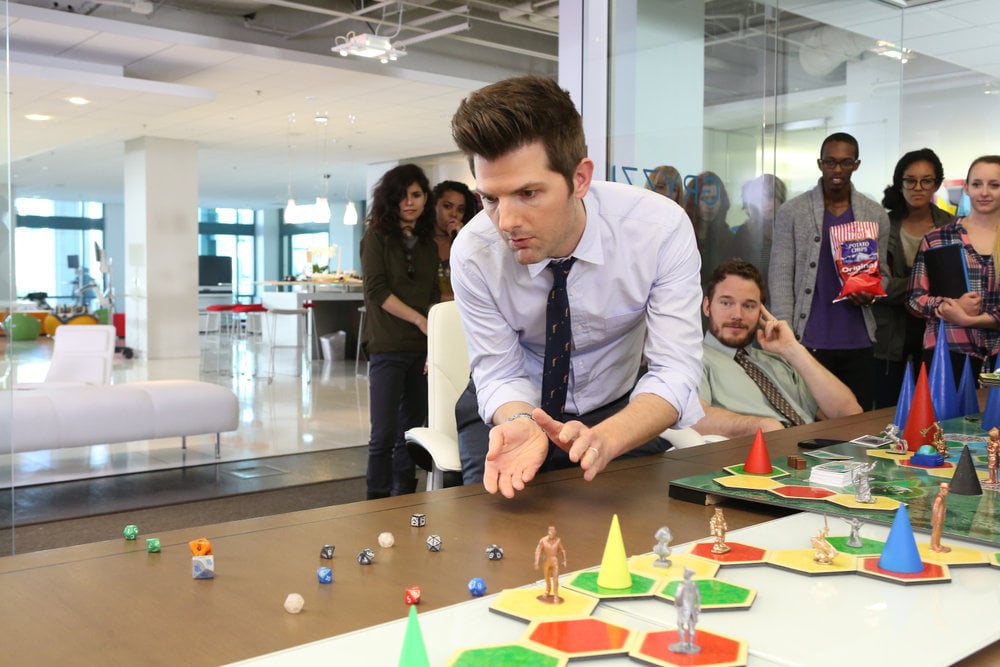 Leave it to Ben to have fun with . . . whatever this is.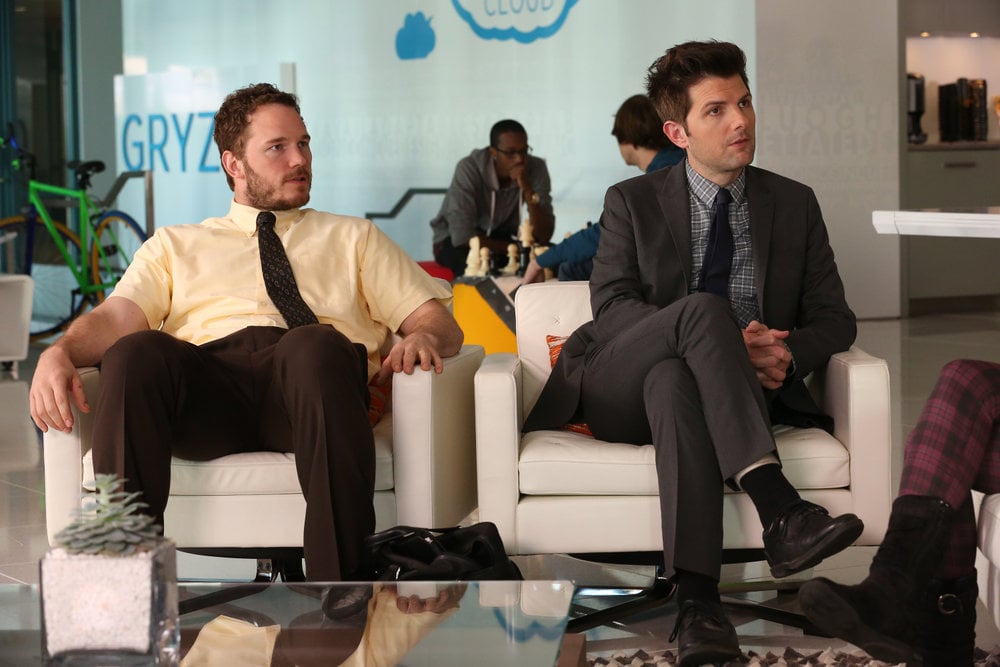 Andy and Ben have some bro time.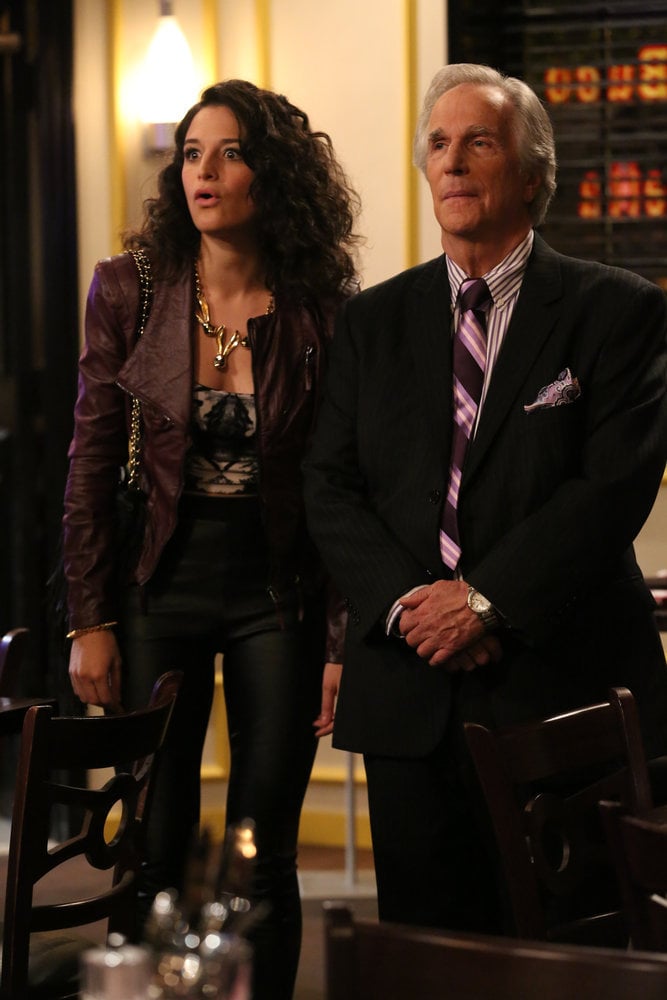 Jenny Slate and Henry Winkler guest-star as Jean-Ralphio's (Ben Schwartz) family.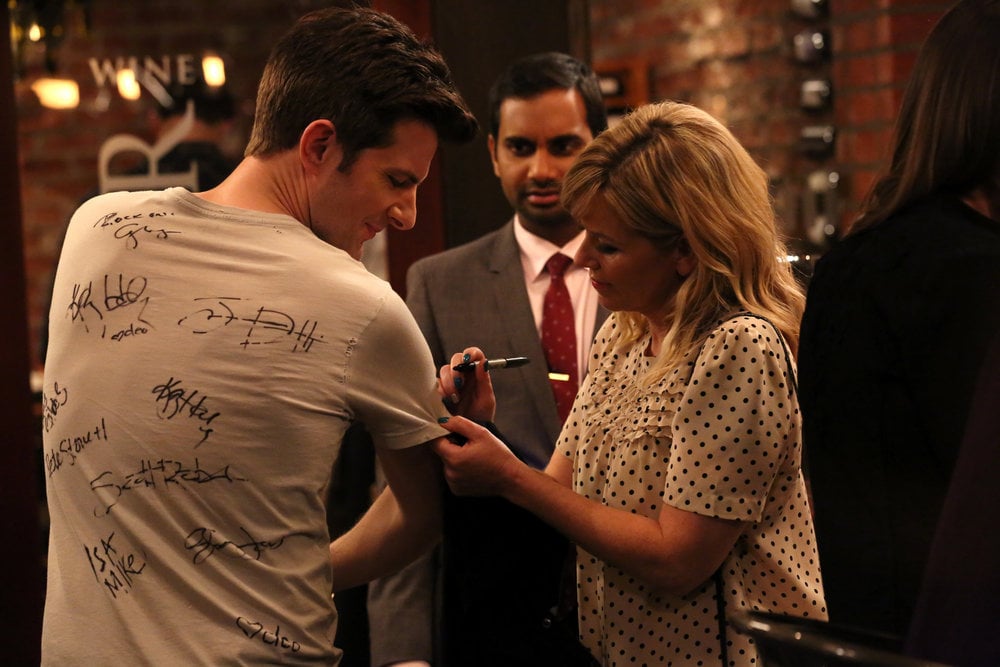 Some girl signs Ben's shirt.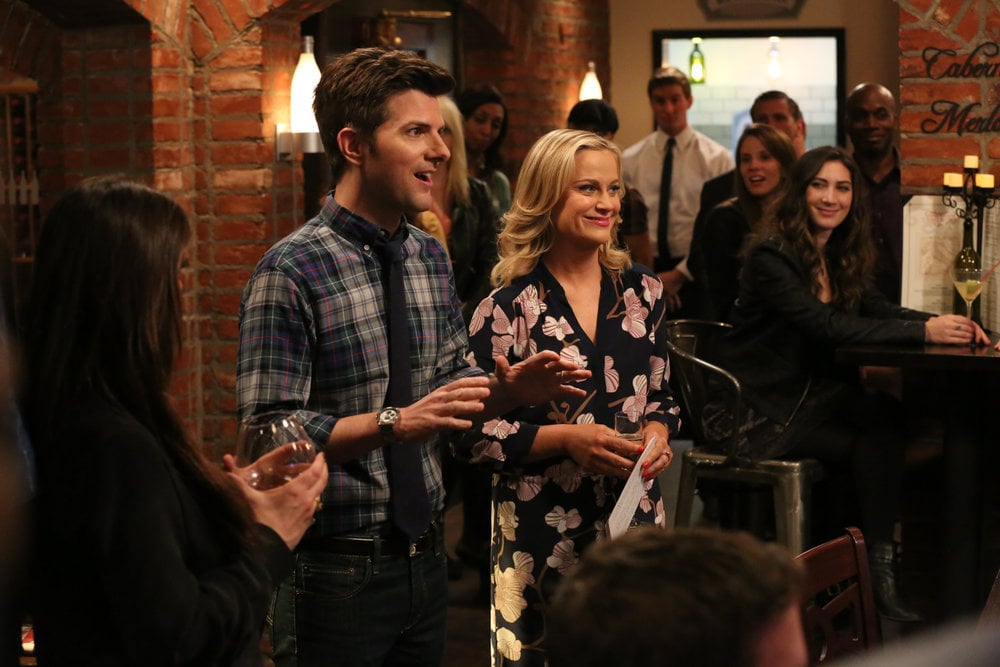 The happy couple makes an announcement!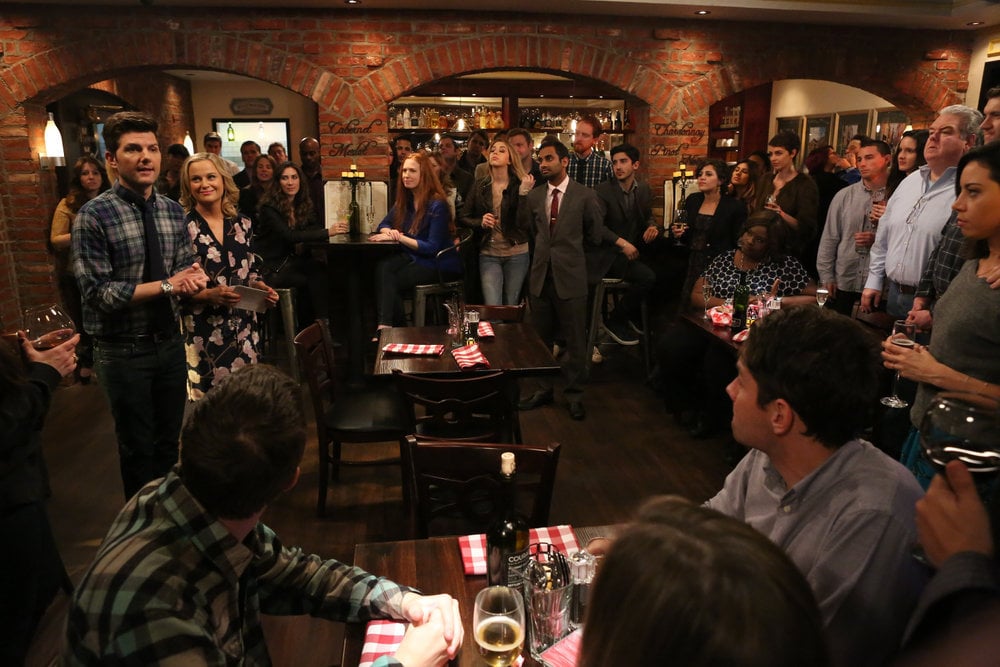 How many familiar faces can you count in this crowd?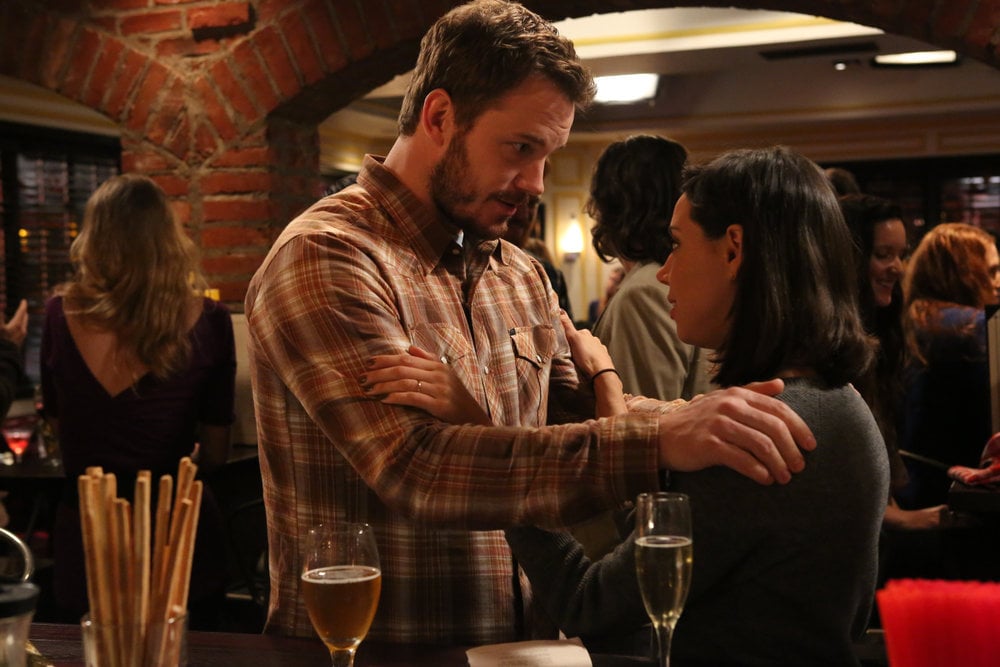 Andy and April (Aubrey Plaza) share a moment.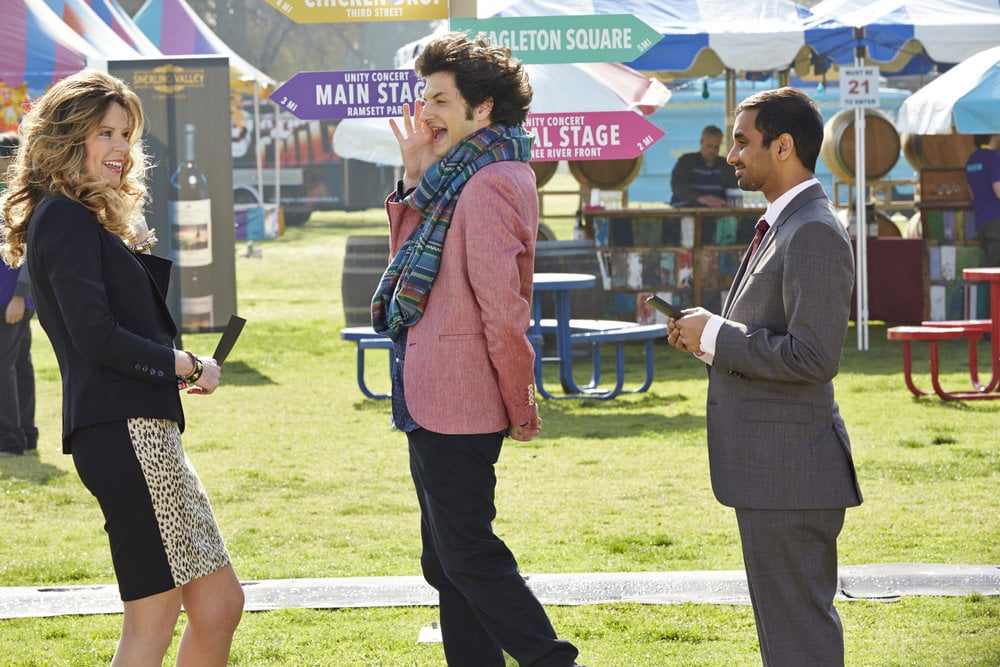 Mo Collins and Ben Schwartz show up as Joan Callomezzo and Jean-Ralphio, alongside Aziz Ansari as Tom.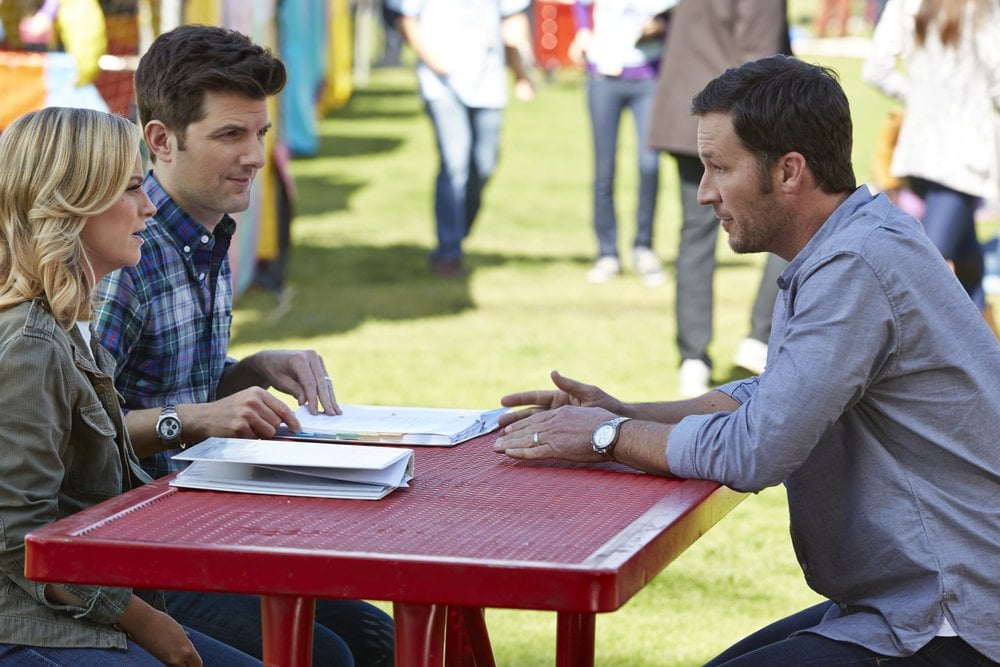 Brady Smith as Grant Larsen on Parks and Recreation.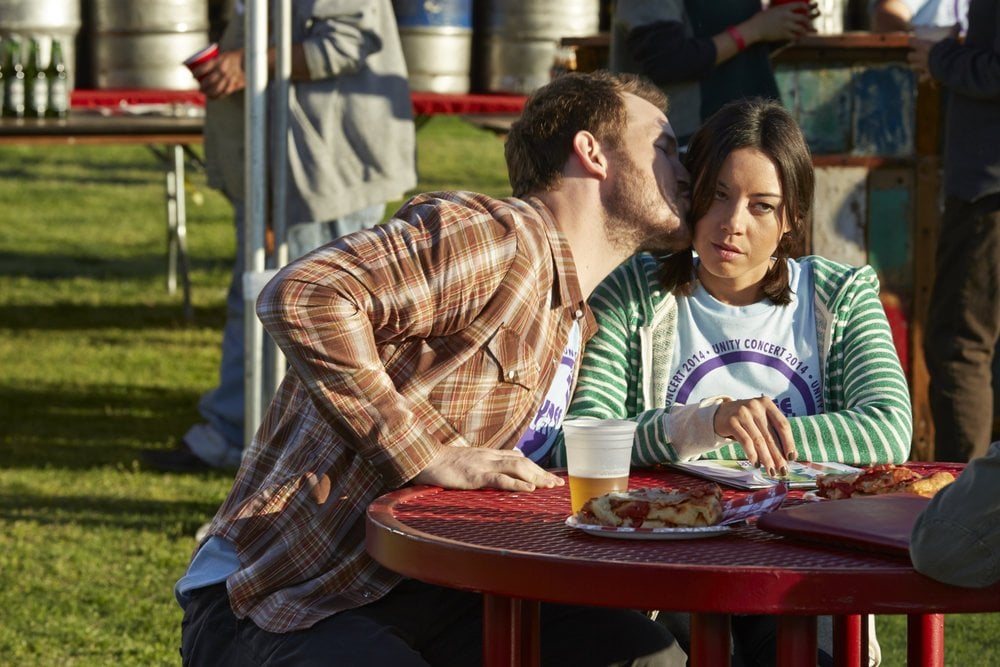 Andy gives April a kiss, but she's being pouty.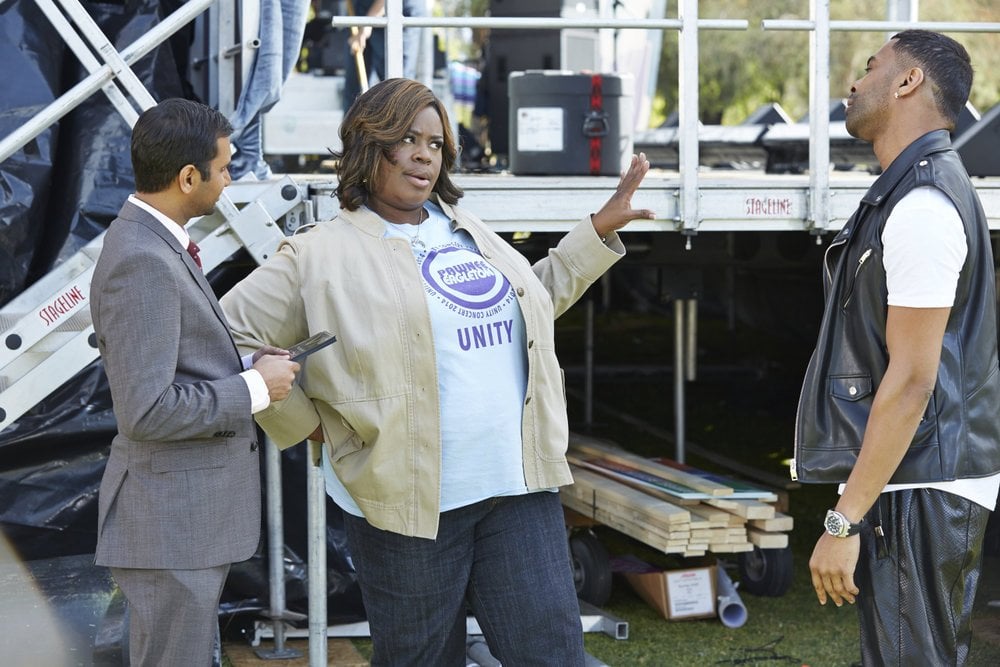 Donna (Retta) tells guest star Ginuwine what's on her mind.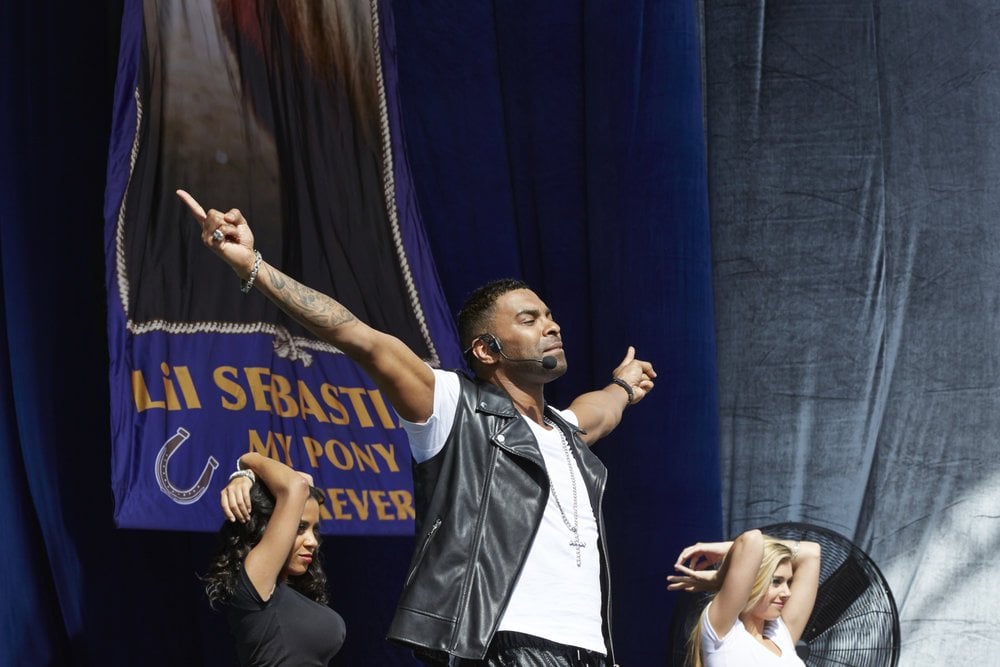 Please tell me Ginuwine is playing "Pony" in honor of Lil' Sebastian.
Chris Funk, John Moen, Colin Meloy, Nate Query of The Decemberists play for the Unity Concert!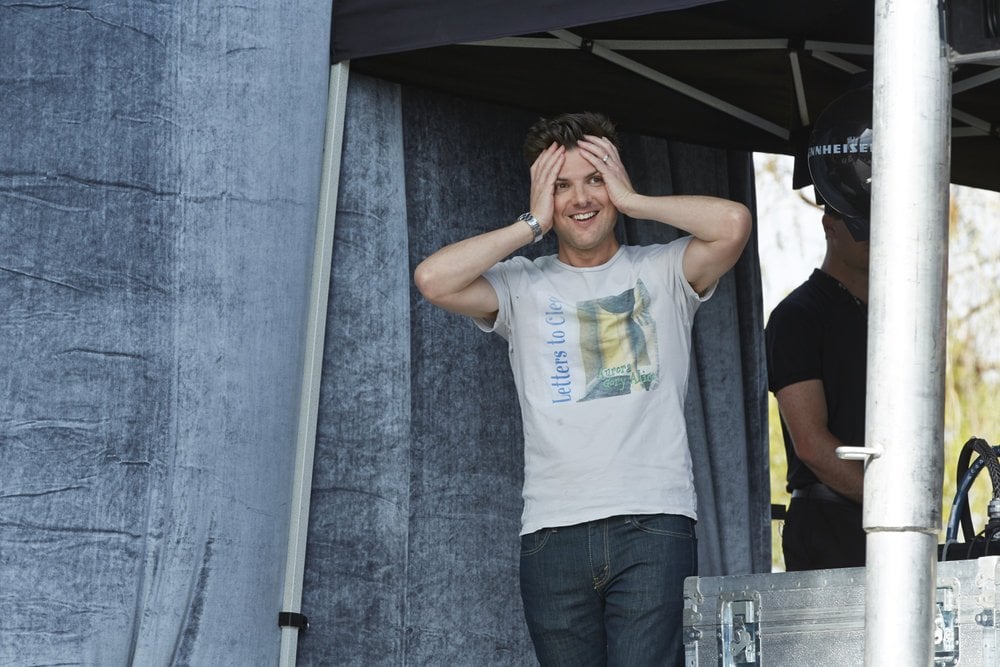 Ben is overwhelmed.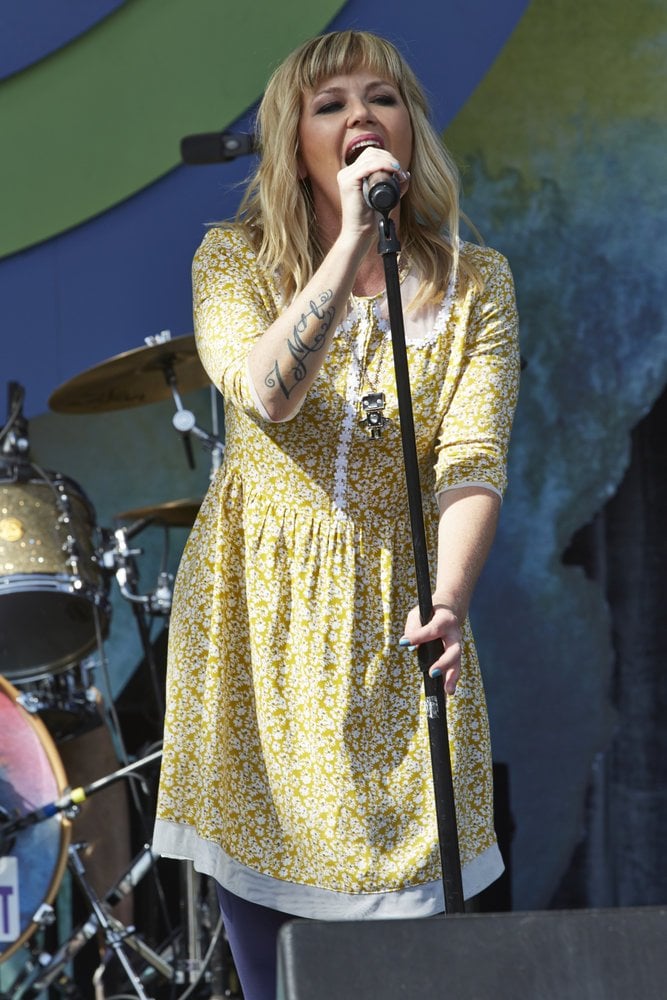 Letters to Cleo's Kay Hanley takes the stage.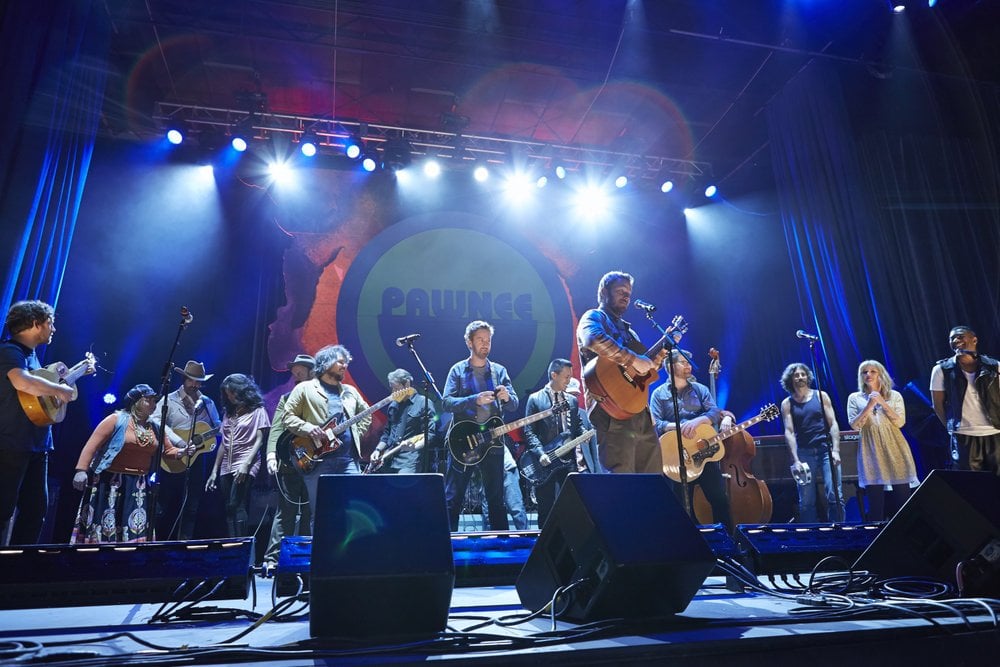 They really pulled an eclectic mix of talent for this concert!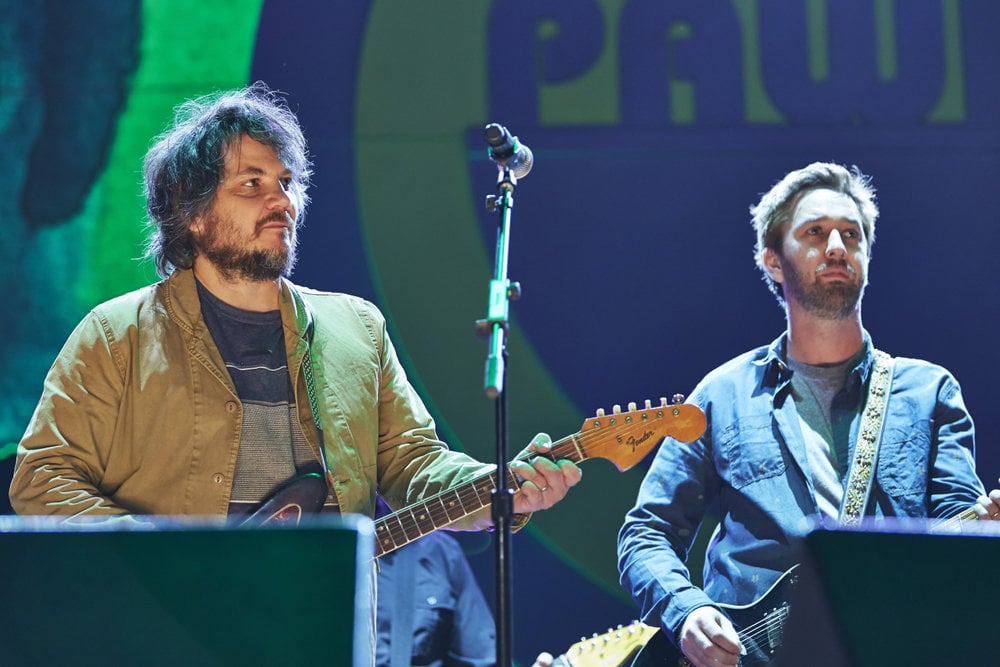 Jeff Tweedy as Scott Tanner on Parks and Recreation.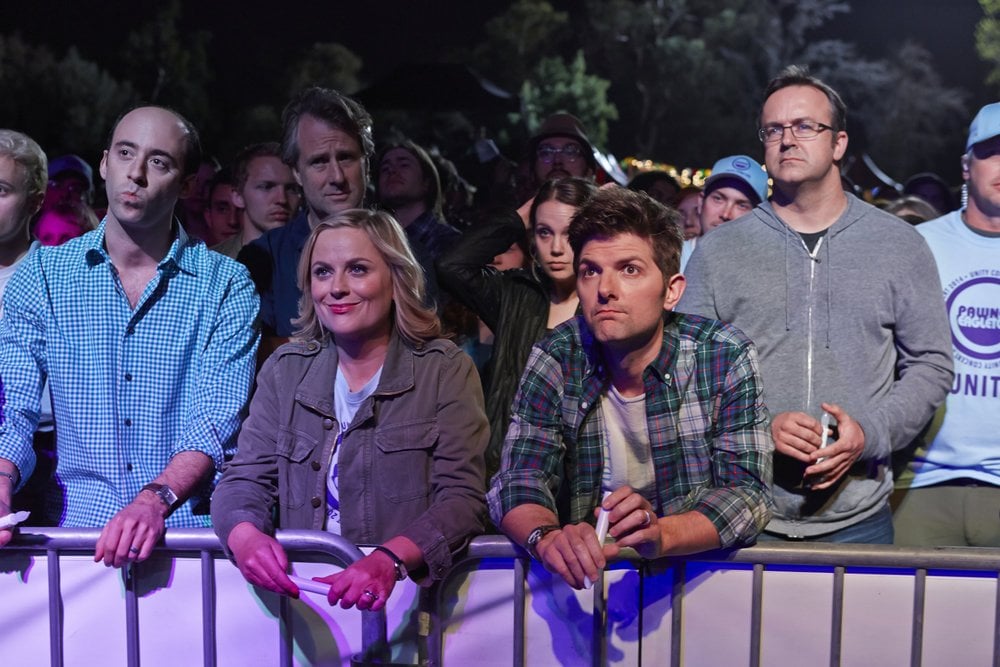 Leslie and Ben enjoy the fruits of their labor.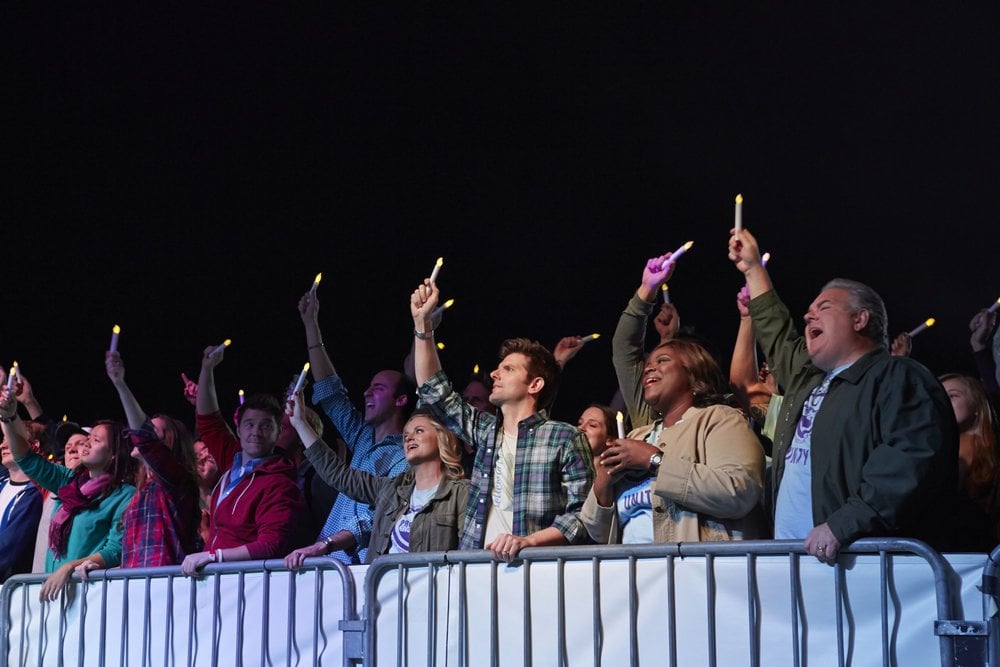 Party time!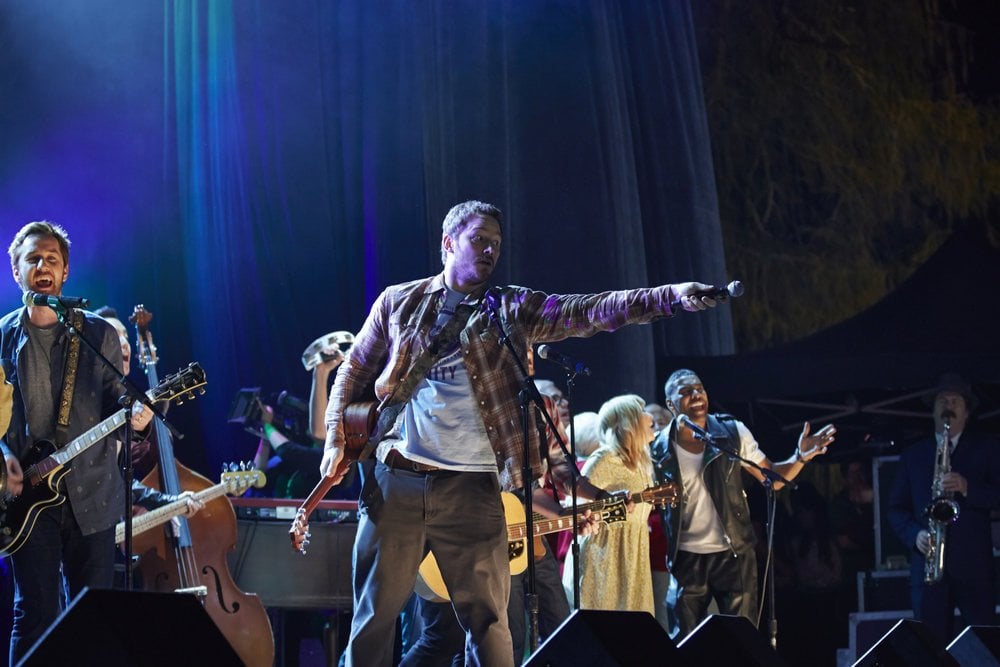 Oh man, is it time for another Mouse Rat performance? I sure hope so.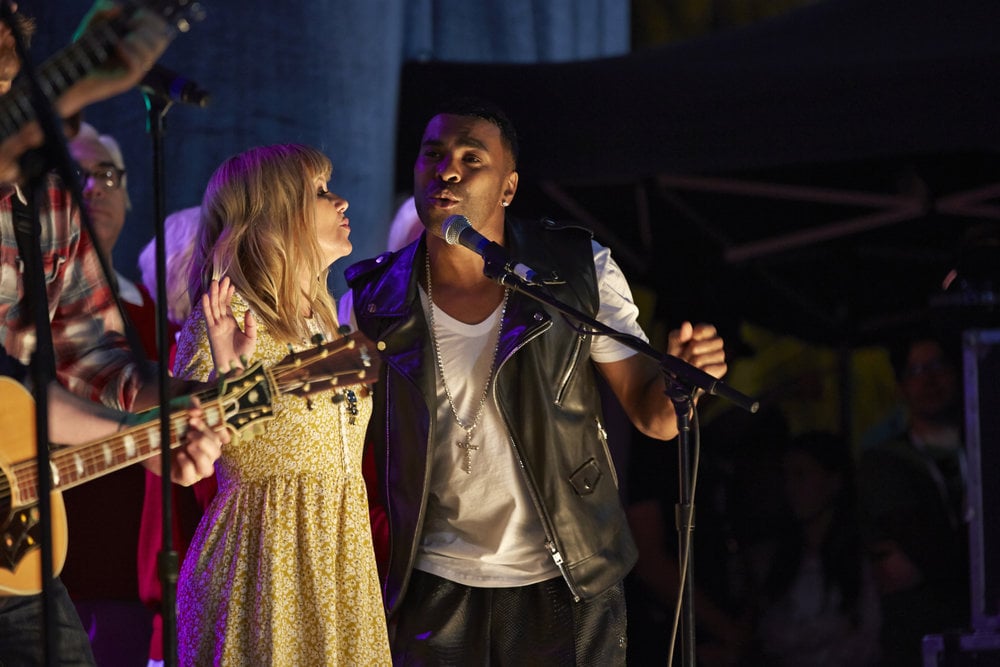 Hanley and Ginuwine make some music.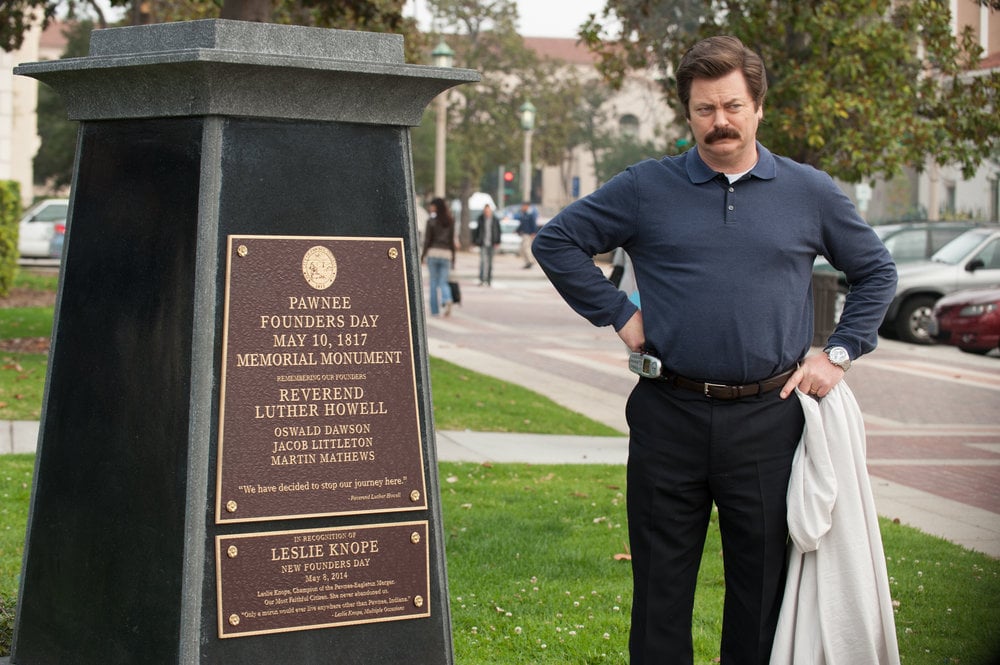 Ron (Nick Offerman) unveils a Founder's Day memorial.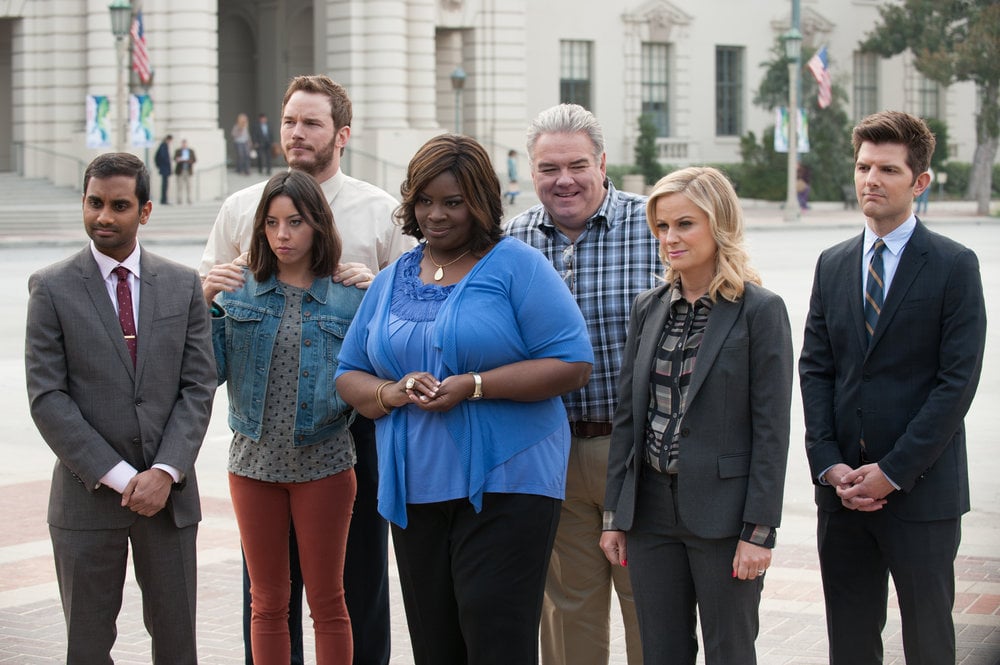 This pleases the Parks and Recreation Department.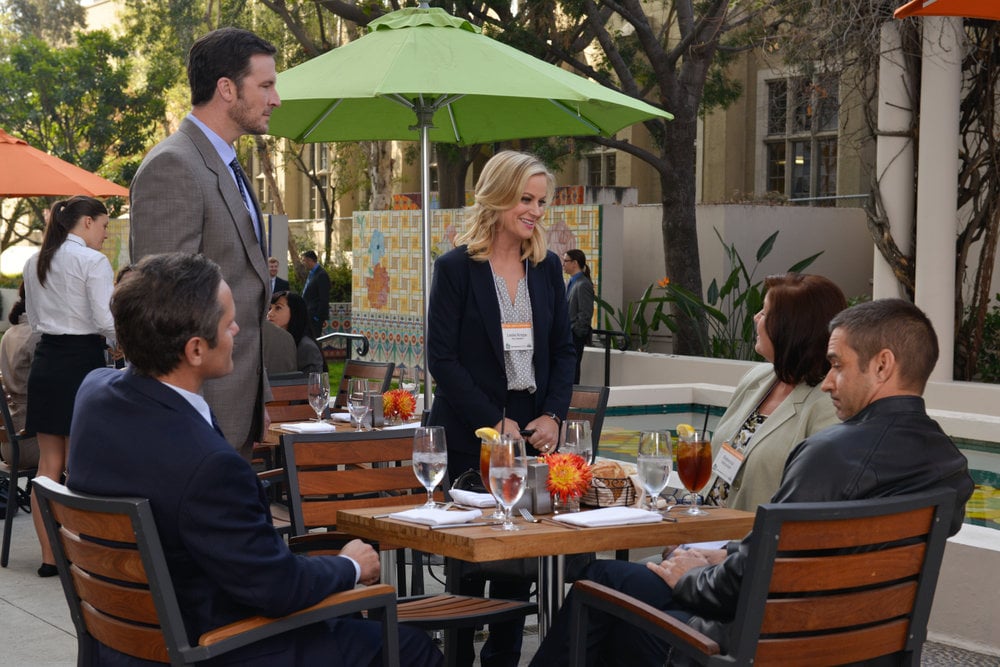 Leslie chats with a table of people.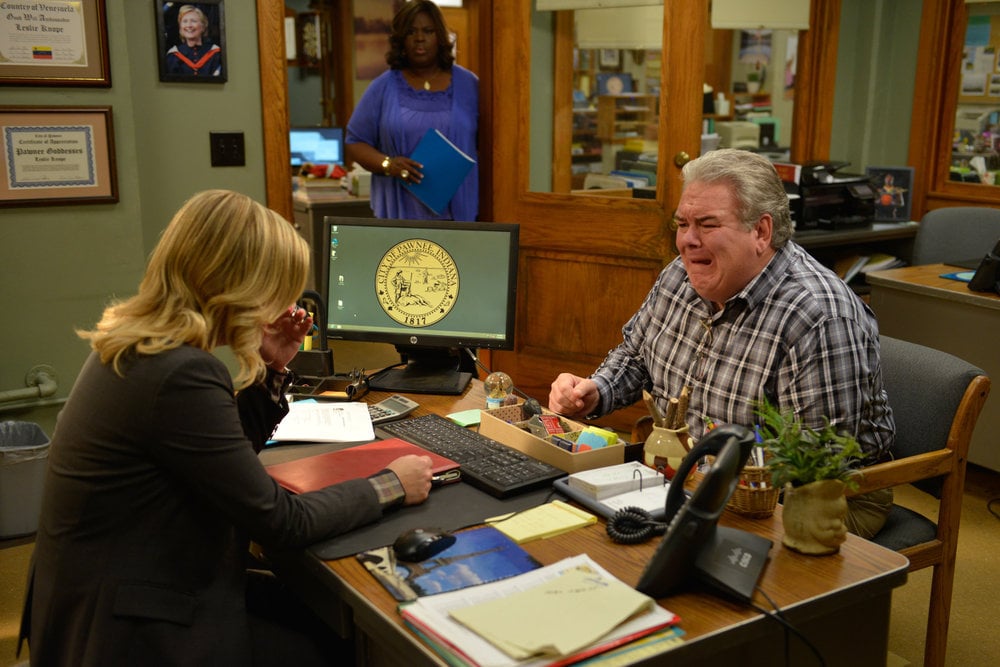 Why is Jerry crying? Who would do this?