It's time for Reign [1]'s Mary to take the plunge. The Queen of Scots is headed to the altar this week to marry Bash, but will she make it all the way there — and will Francis return to stop it? Only one thing is certain: the bride will rock a ravishing gown. Also exciting is the fact that Mary's mother (guest star Amy Brenneman) will be in town for the wedding [2]. Apparently she has her own ideas about what Mary's future should look like. Very interesting! Take a look at the pictures before "Consummation" airs!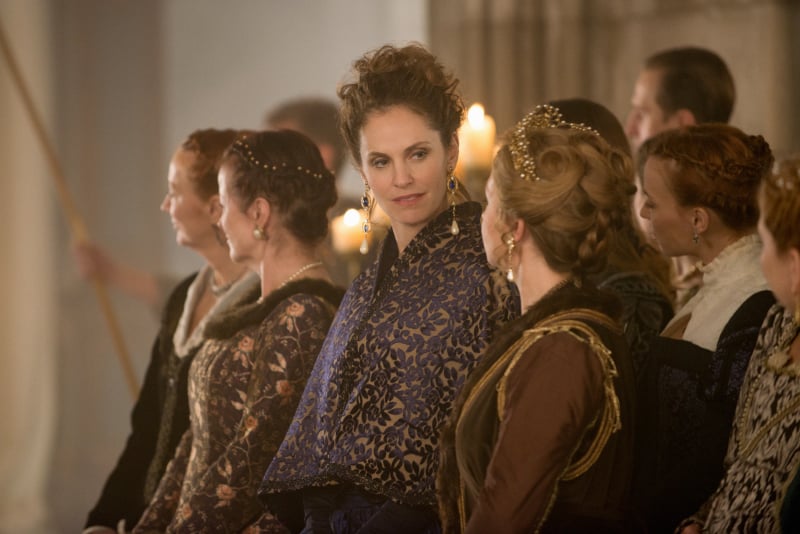 Amy Brenneman guest stars as Marie de Guise on Reign.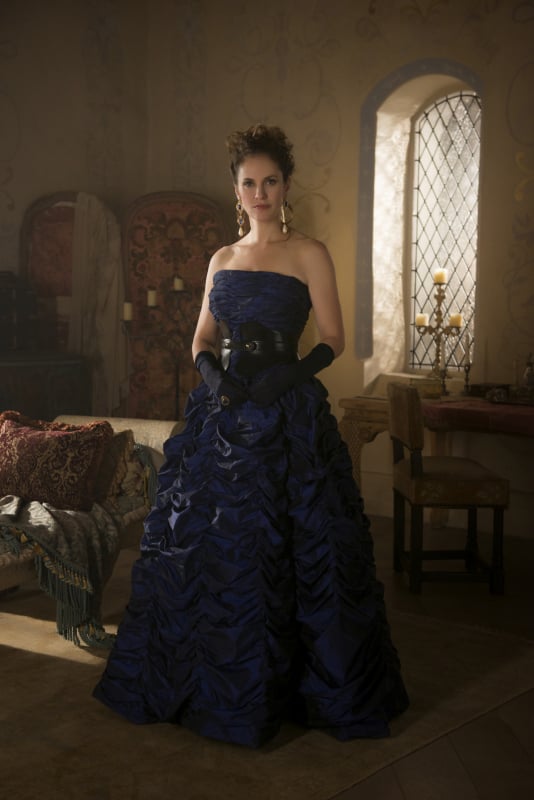 She's showing quite a bit of skin for the 16th century.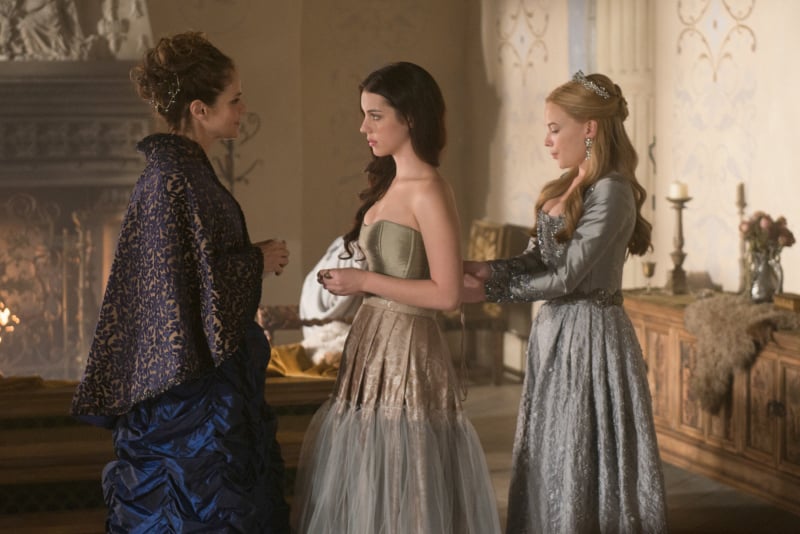 Greer (Celina Sinden) cinches Mary (Adelaide Kane) into her undergarments.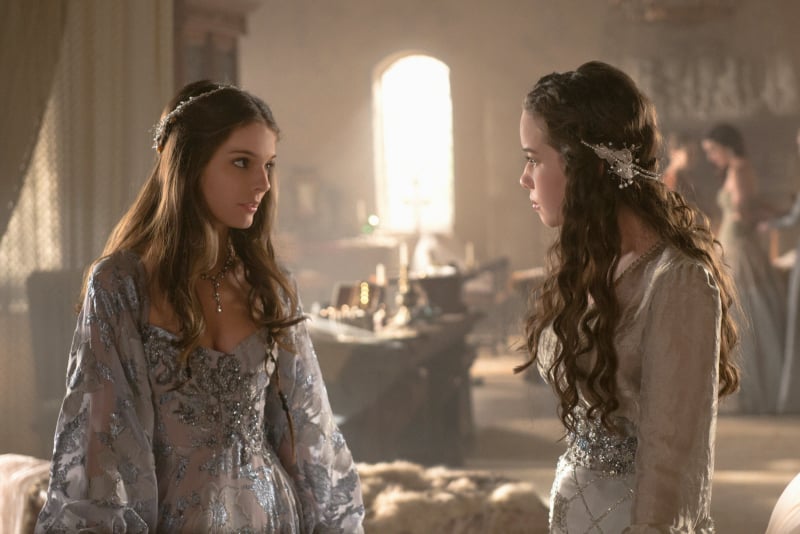 Kenna (Caitlin Stasey) and Lola (Anna Popplewell), Mary's ladies-in-waiting, have a chat.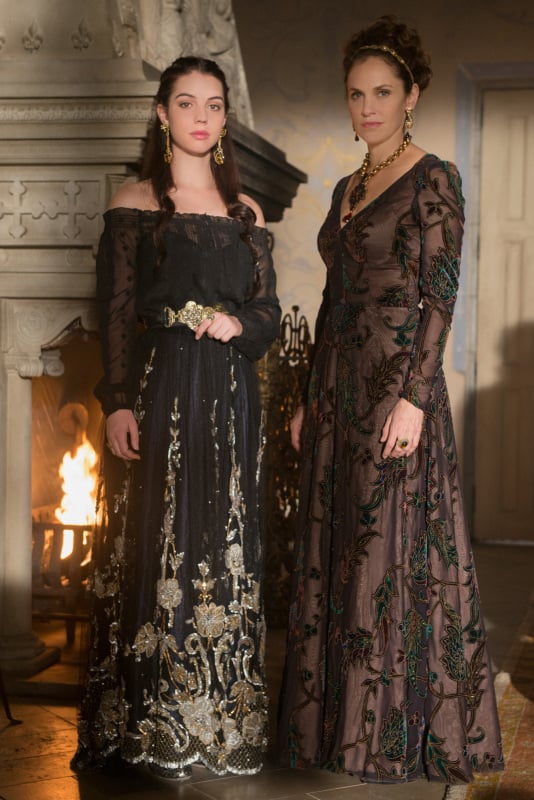 Mary and Marie pose together in "Consummation."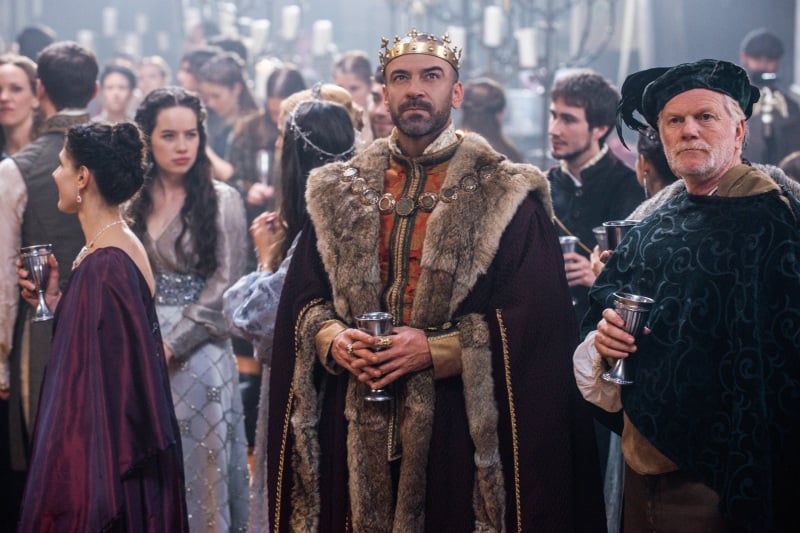 Alan Van Sprang as King Henry in Reign.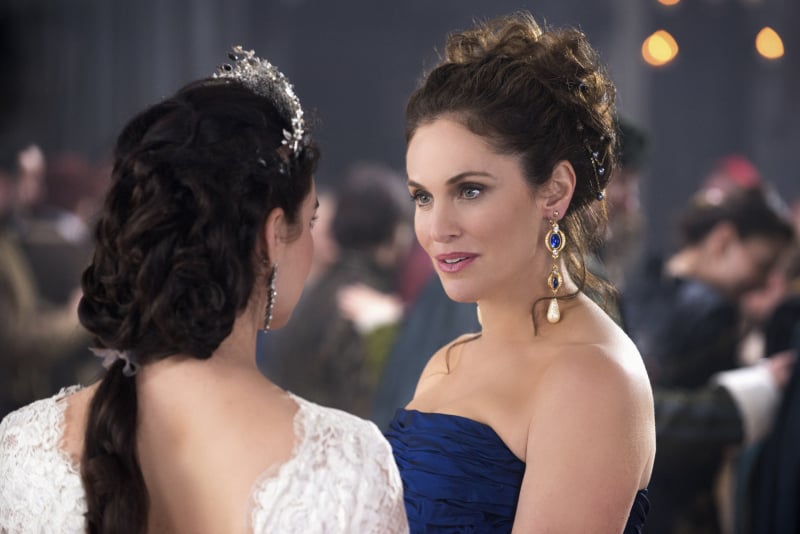 Just look at Mary's hairdo. How does one even do that?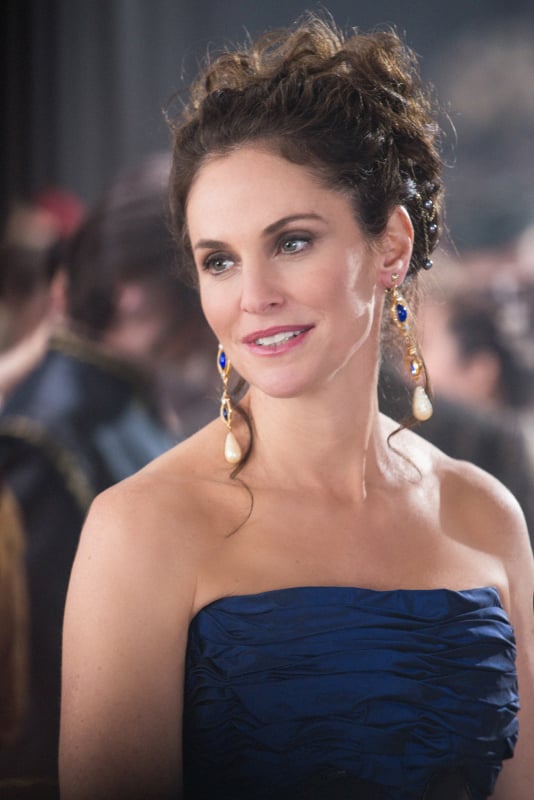 Seriously, I thought there would be some sort of shoulders-covered rule back then.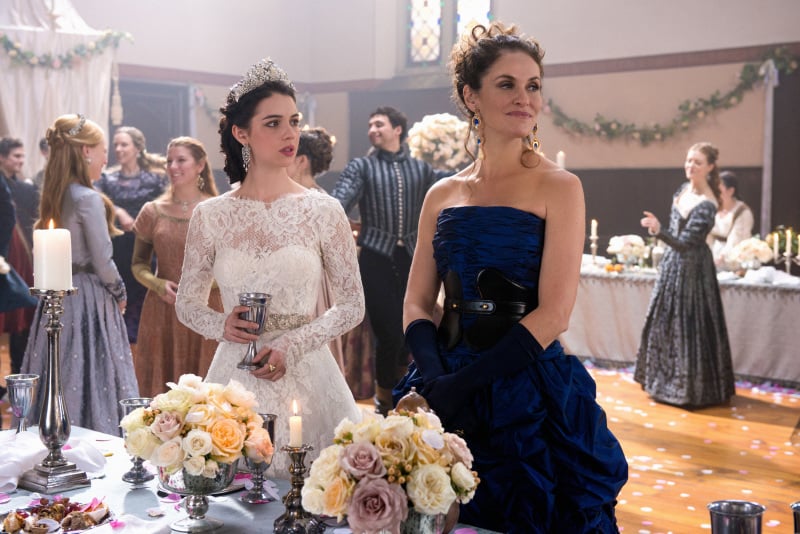 No offense to the kingdom, but this looks like a high school dance.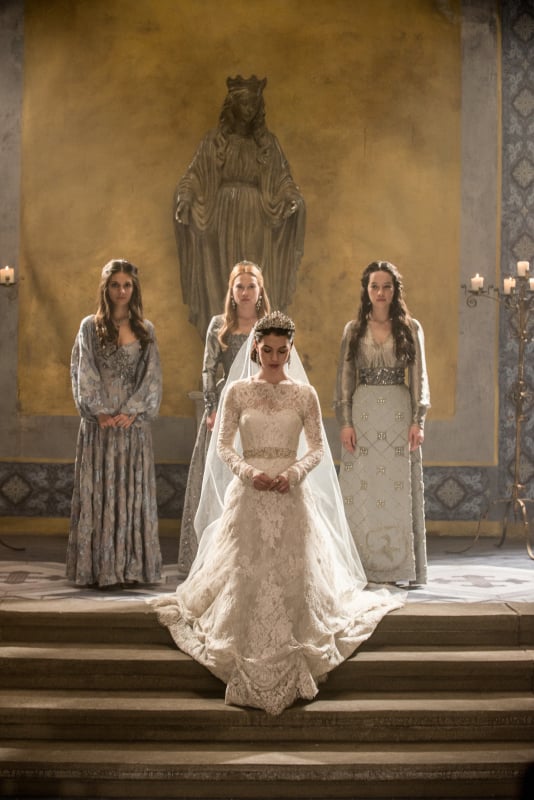 Mary heads down the steps in her unforgettable gown.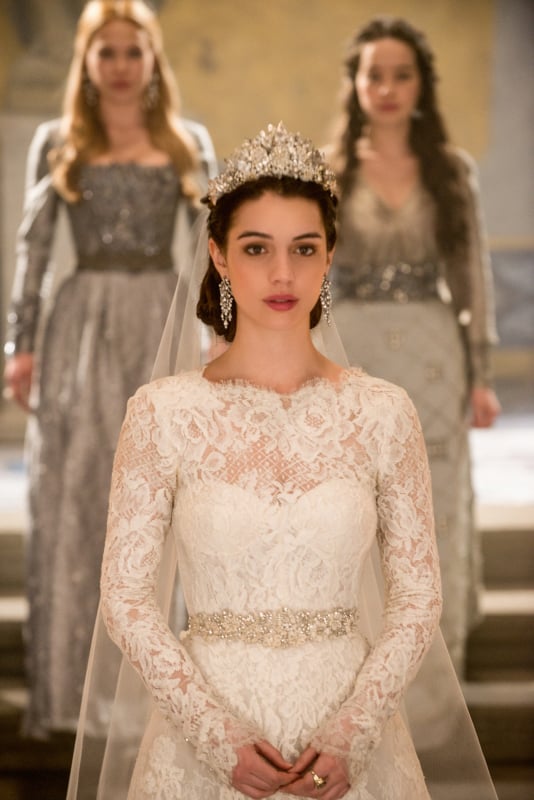 Is she ready for this?