After three seasons of trying to bring each other down, Emily (Emily VanCamp) and Victoria (Madeleine Stowe) take their battle even further in the season-three finale of Revenge [1]. According to ABC, "Nothing is off-limits as Emily and Victoria are dead set on destroying each other. Lives will be lost and fates will be altered, but who will rise victorious?" The episode is titled "Execution," which doesn't sound good for anyone. Take a look, and see what you can interpret from these grave pictures of the May 11 finale episode.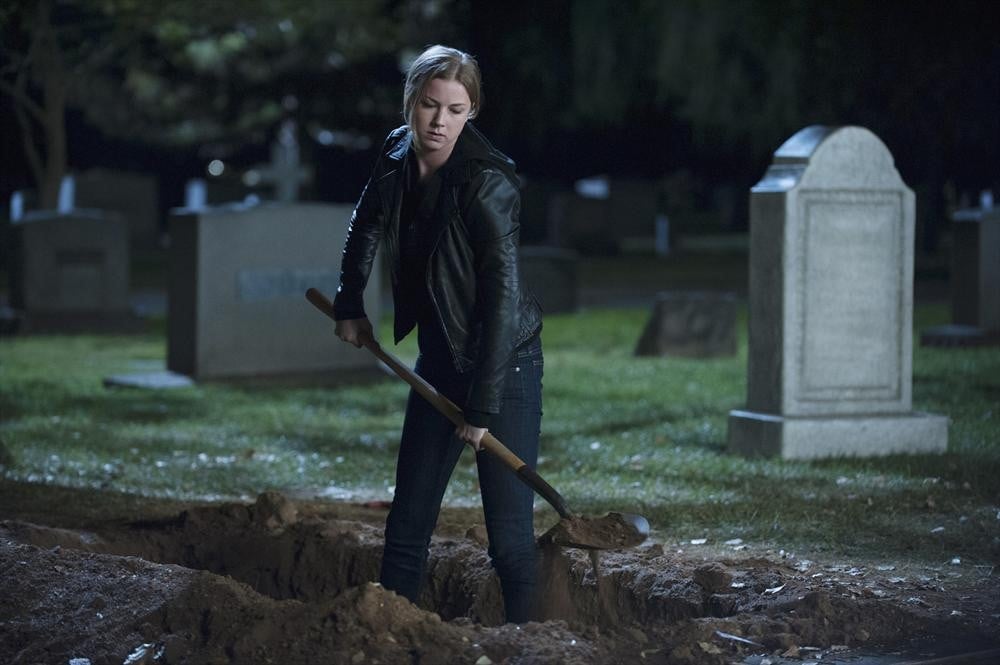 Emily is perfectly content digging up a grave/making a hole to bury someone. (Who really knows?)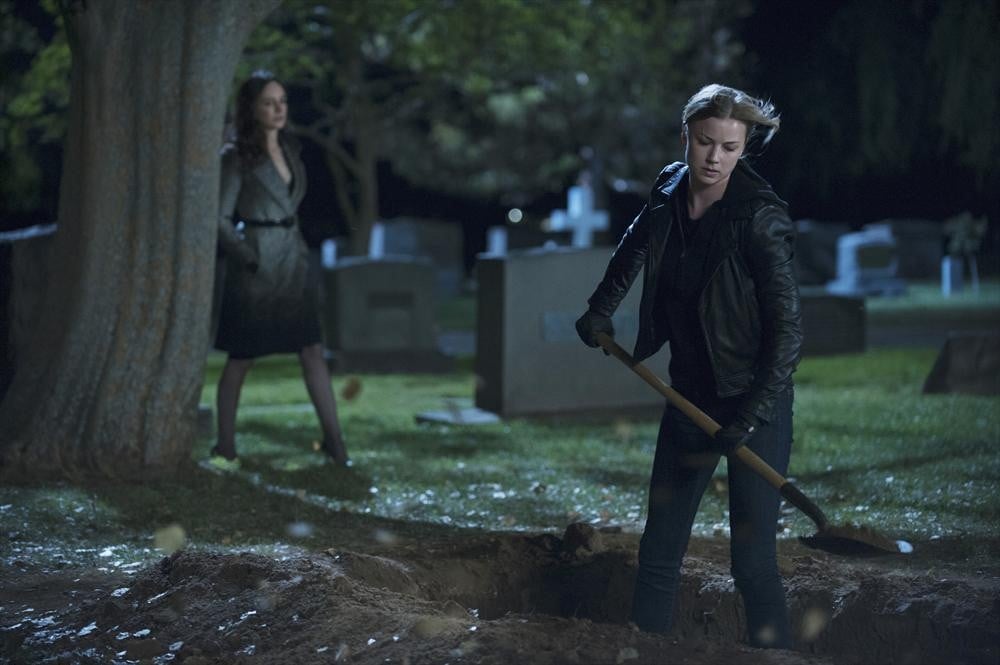 And then Victoria just has to come along and ruin everything.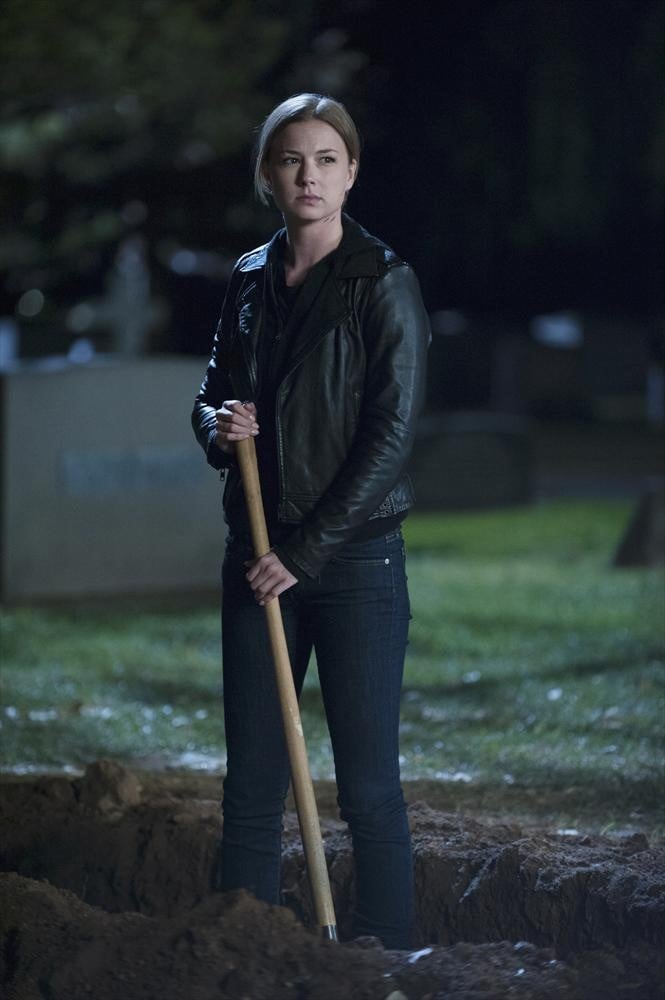 Emily's like, "Ugh, this woman."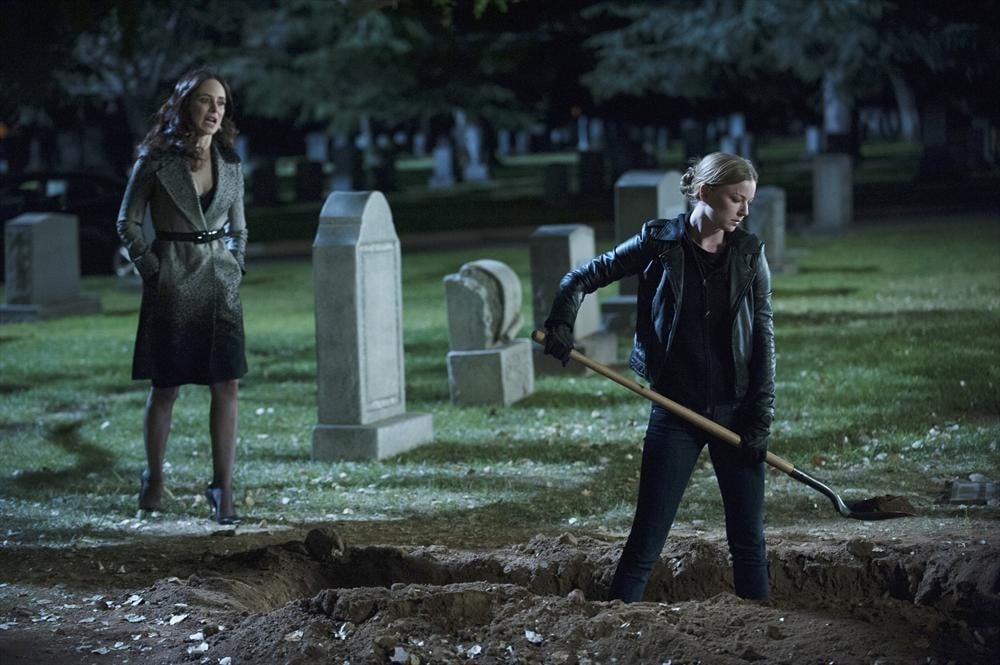 But Victoria is not to be ignored.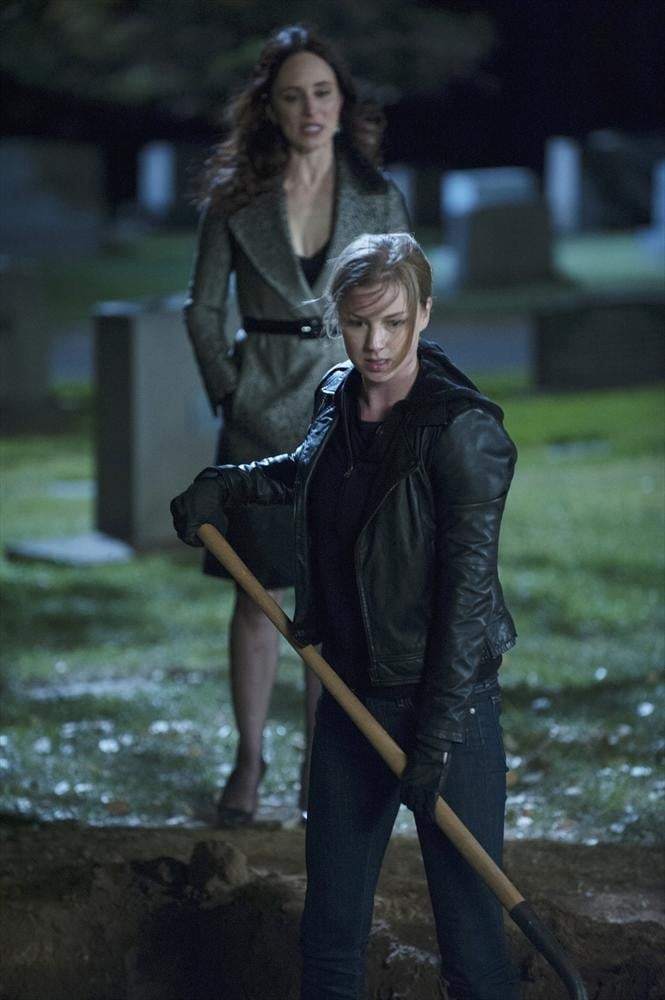 It's really hard to continue your shovel duty when someone is yelling at you.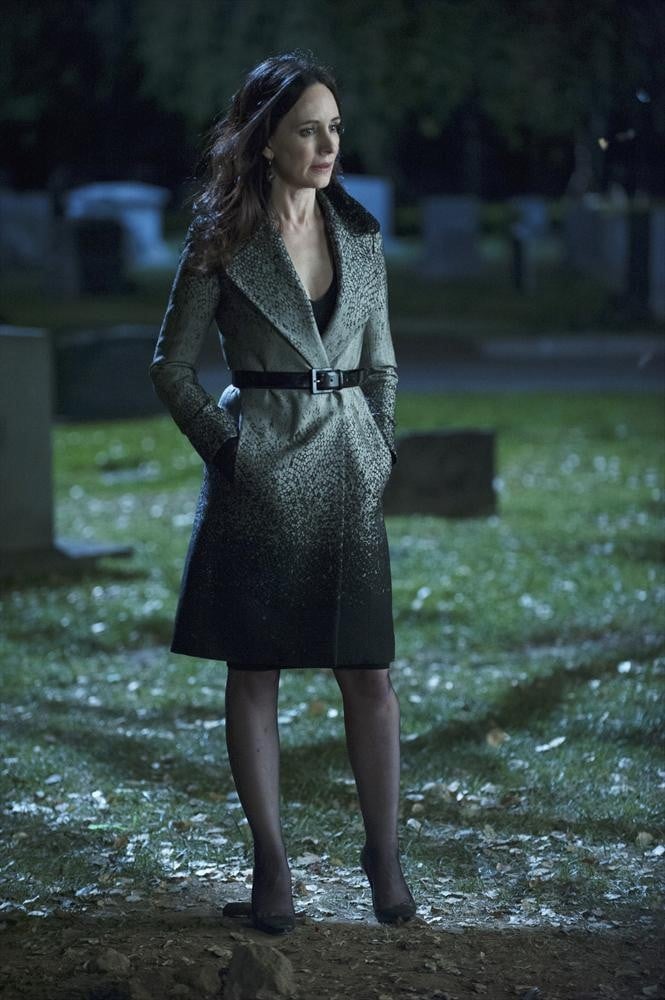 Look at her, all smug and such.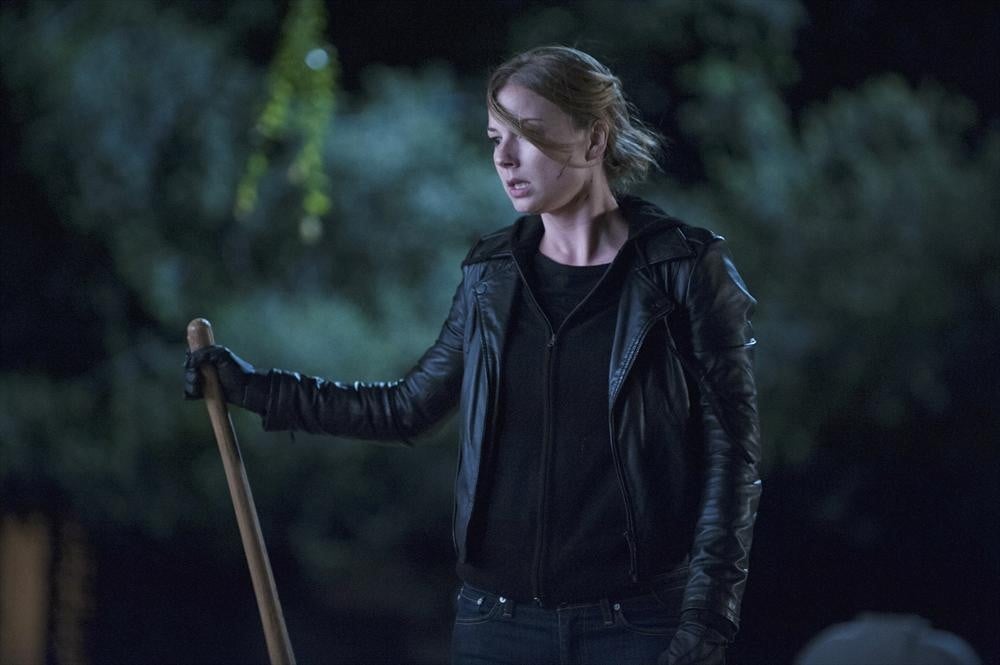 Emily has had it.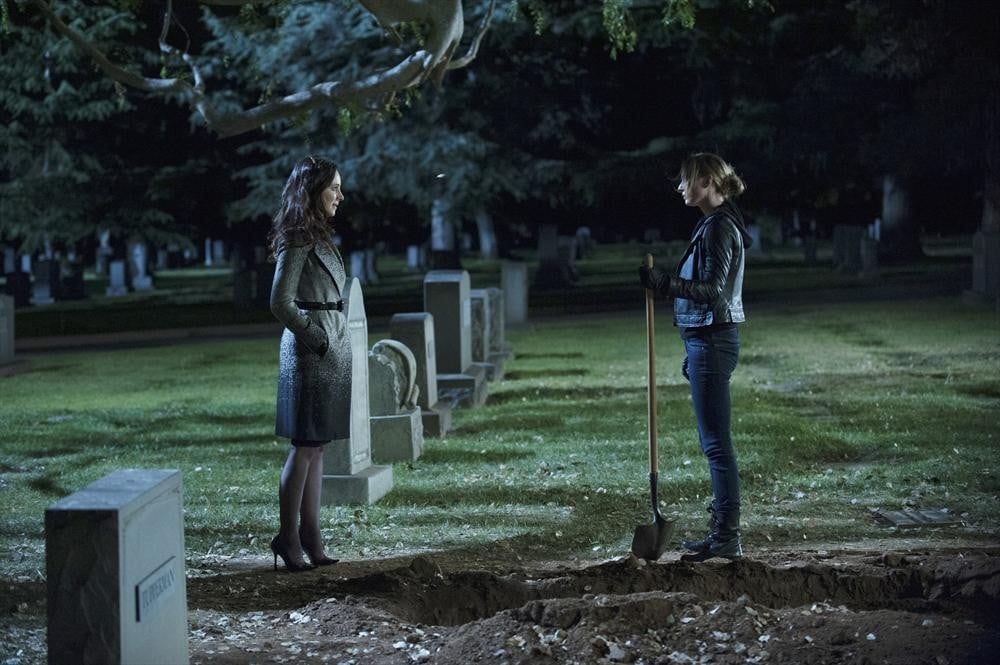 We have a standoff, people!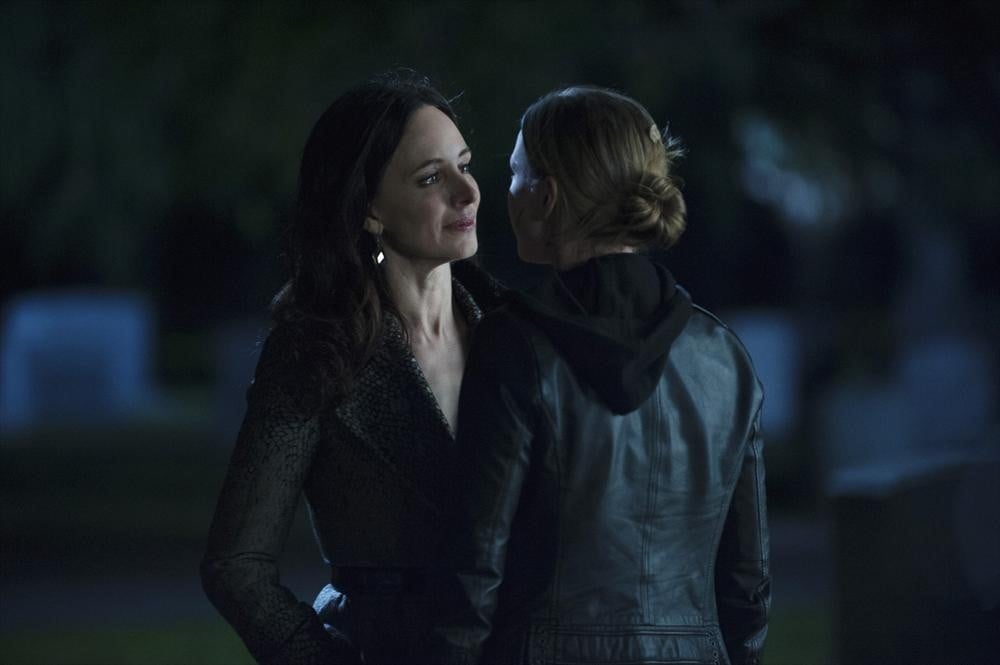 That's like, awkwardly close.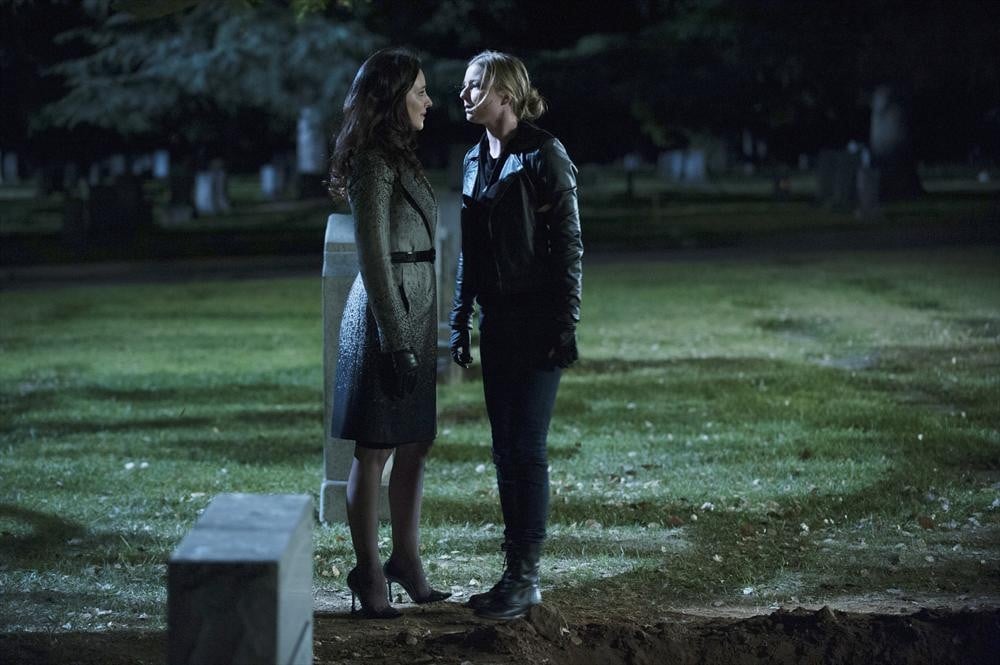 Is that closeness even necessary?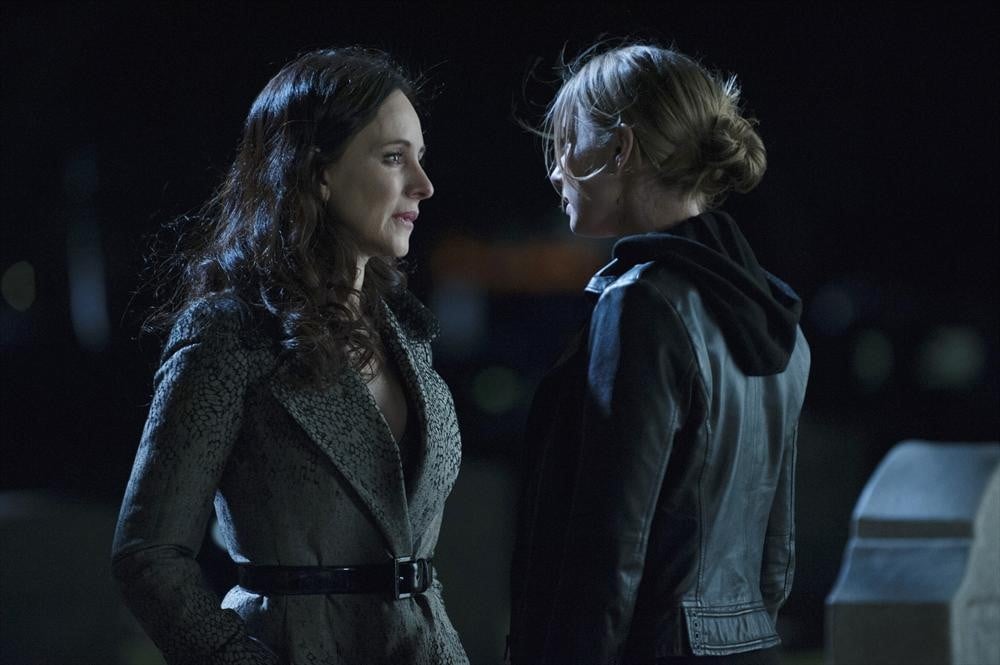 Is that pure hatred or mutual respect?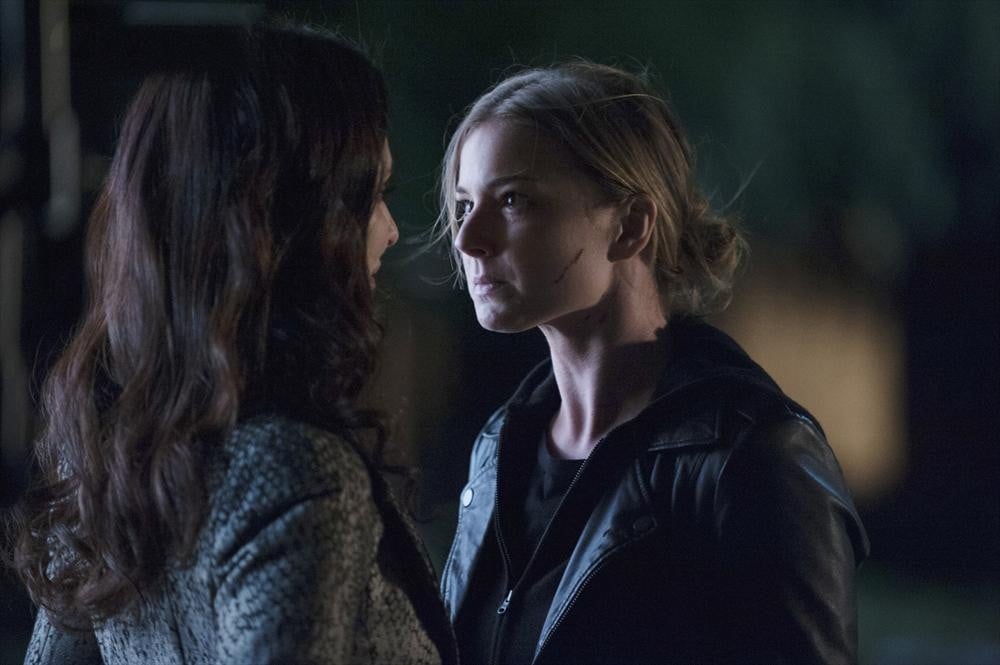 Hatred. Totally hatred.