Next week is the How I Met Your Mother series finale [1], but this week's episode has another milestone: Robin and Barney's wedding [2]. We saw how the event goes down (and how Robin meets the mother), and we're still in the wedding afterglow as if we were invited guests. CBS has released even more pictures from the big day, so check them out before the show is gone. And if you're already suffering from withdrawals, then take a peek at these vintage HIMYM photos [3].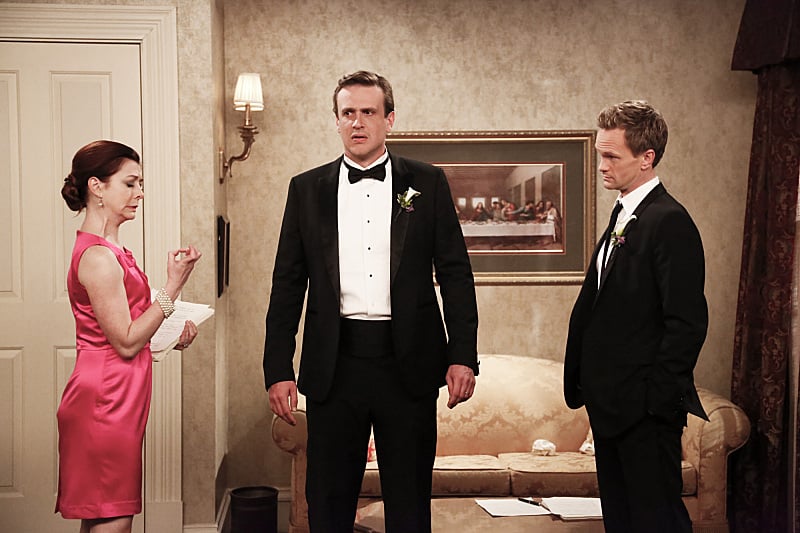 Barney freaks out a little, but if there's anyone who can help, it's Marshall and Lily.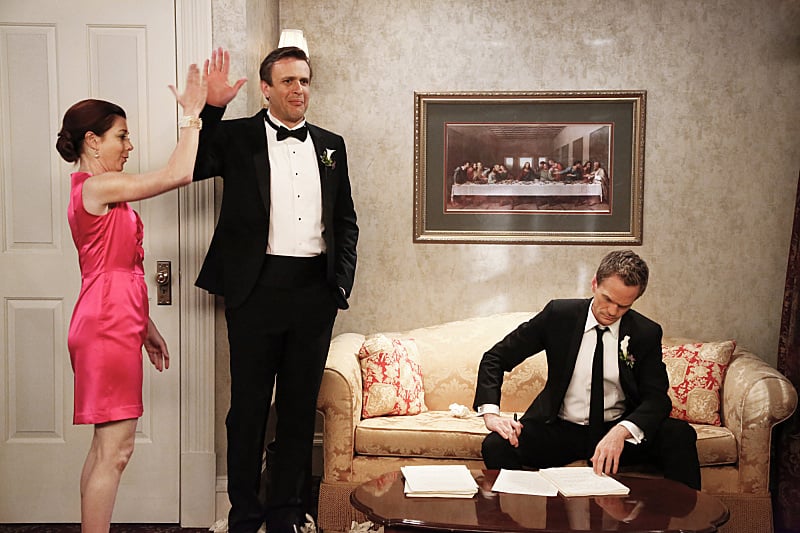 Marshall and Lily should have added high-fiving to their new vows.
Marshall and Lily have to rethink their vows in the face of Barney's criticism.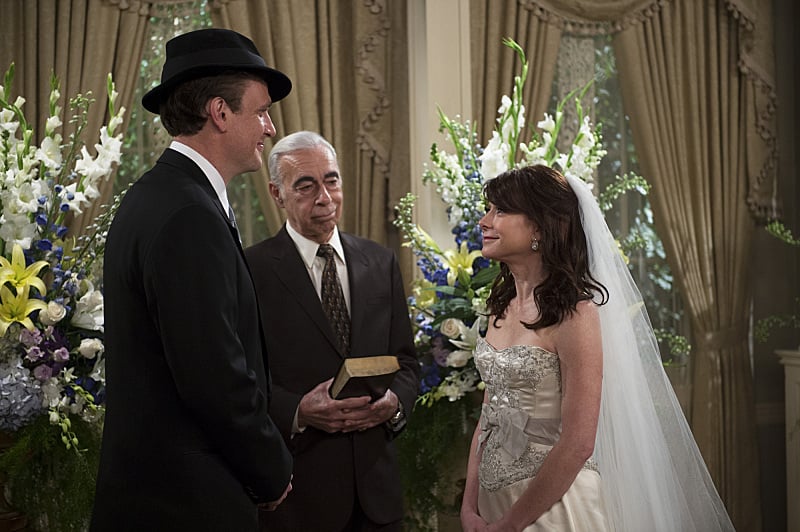 Lily and Marshall flash back to their wedding [4] day — and broken vows.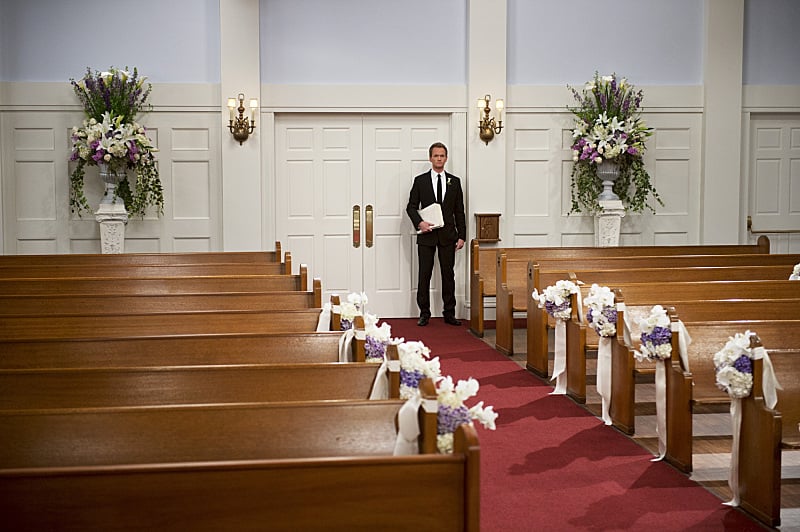 Barney gets a peek at Marshall and Lily's impromptu vow renewal.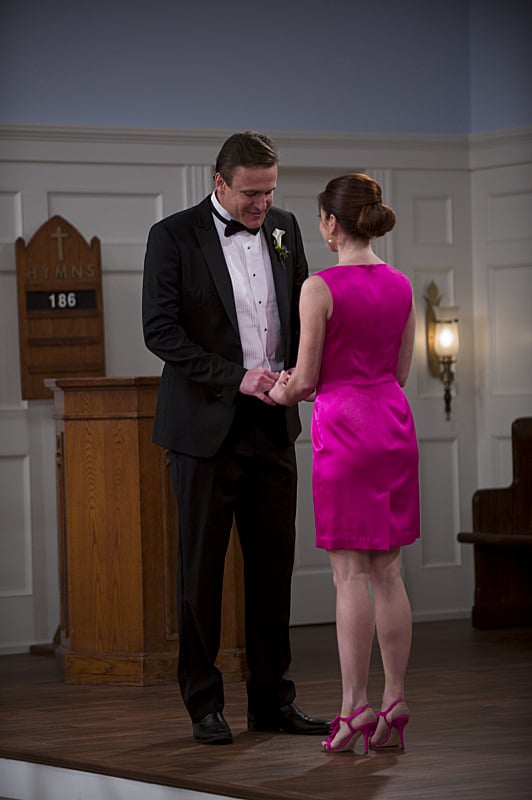 Marshall and Lily create new, updated vows.
The renewal is just as sweet as the other big wedding [5] of the episode.
I'm going to miss this TV couple.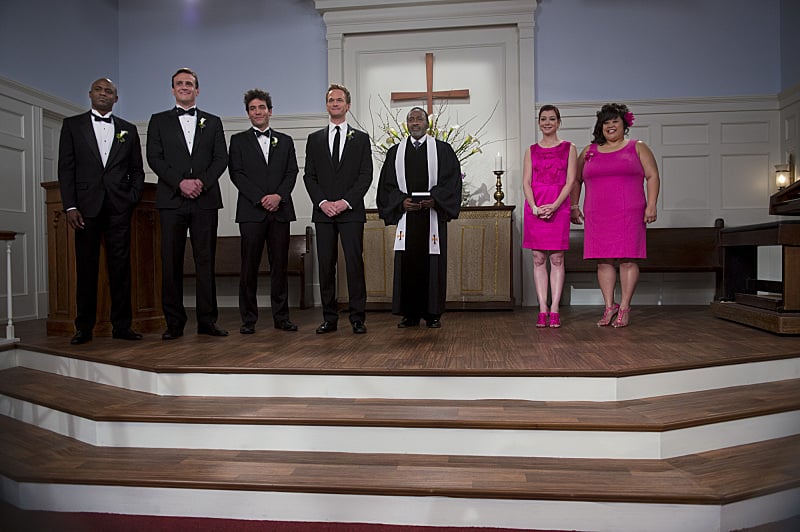 And now, back to our regularly scheduled wedding [6].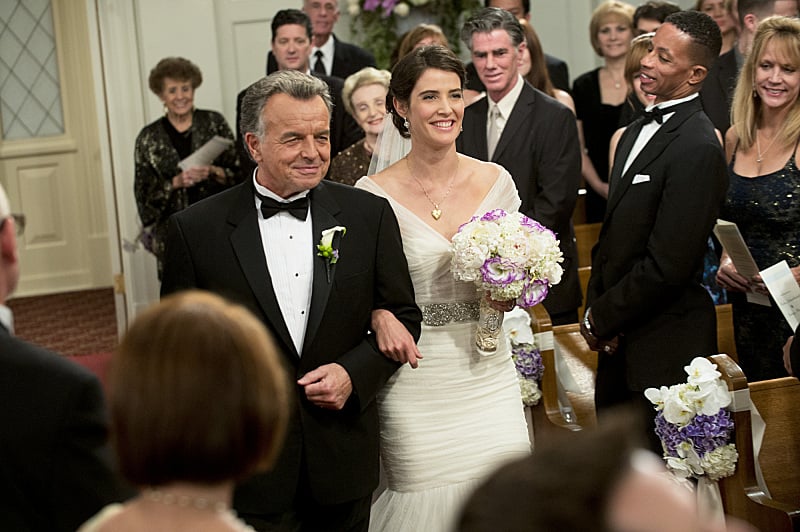 After her own meeting with the mother, Robin is ready to face that aisle.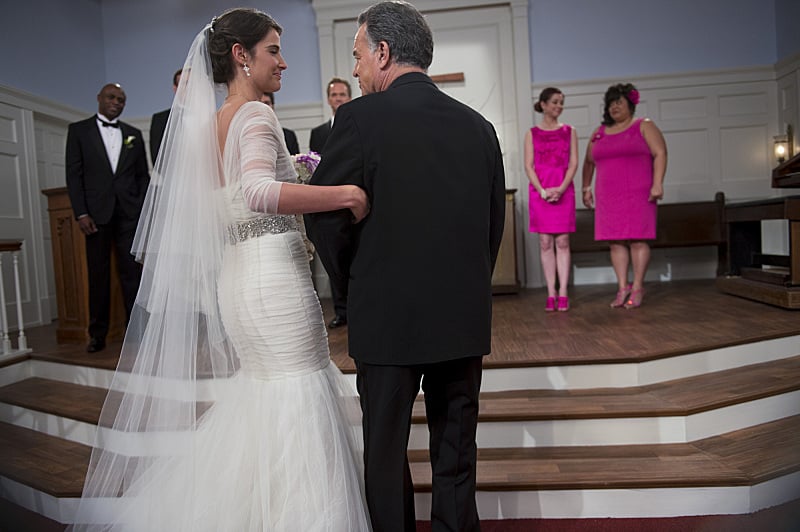 Robin and her dad make it down the aisle.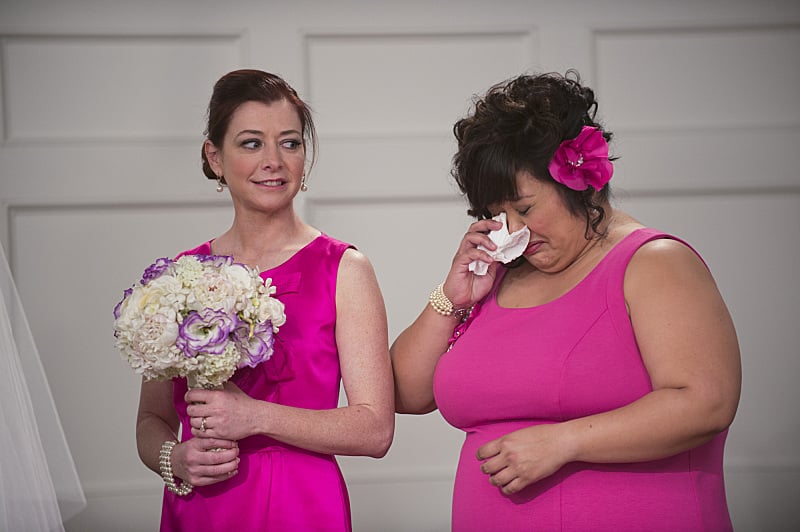 Nobody asked you, Patrice!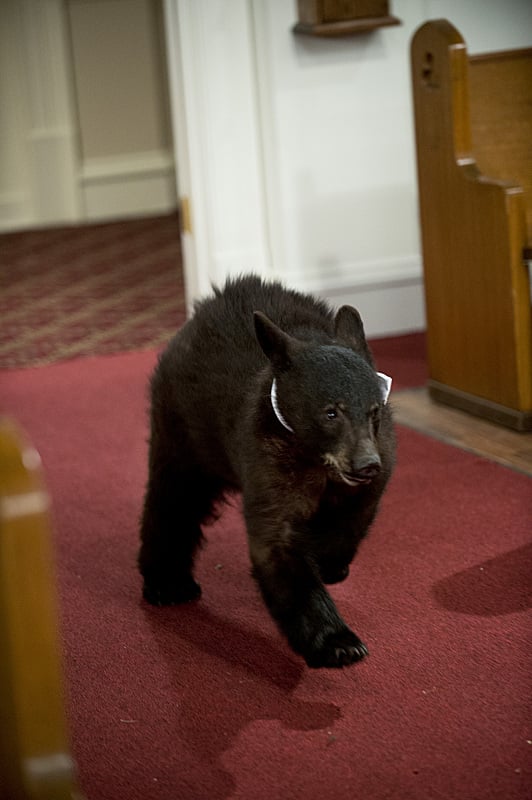 The ring bear!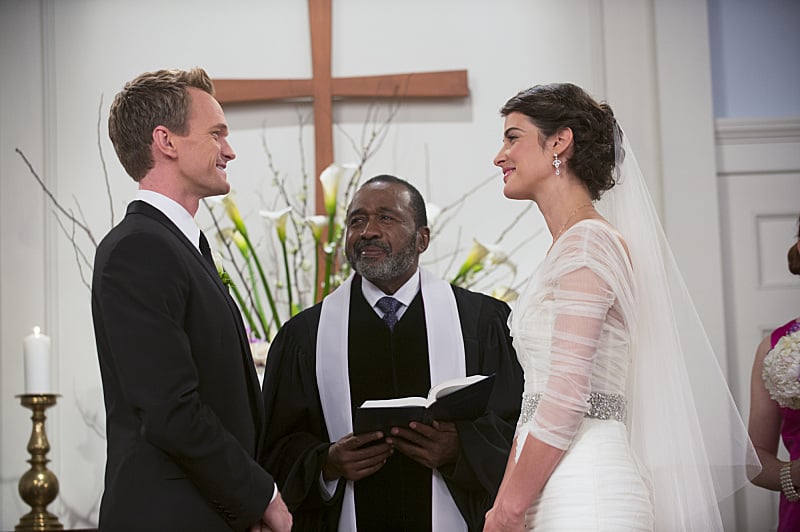 After some cold feet, the couple gazes lovingly at each other.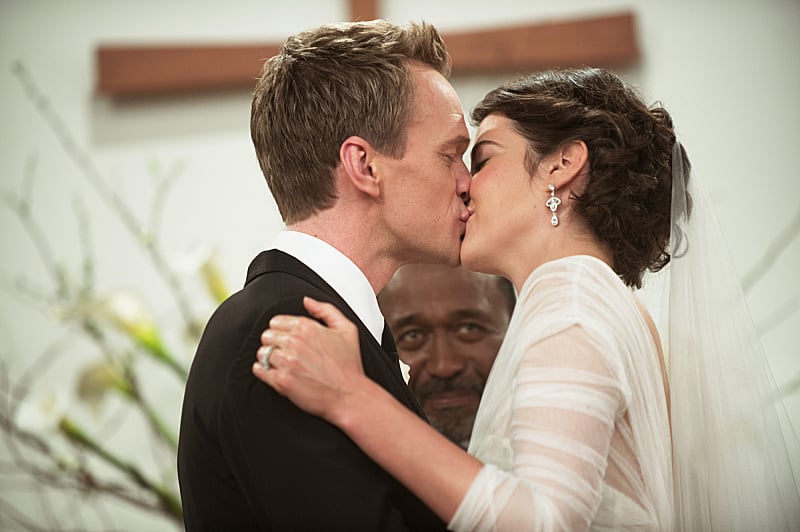 And they kiss to make it official.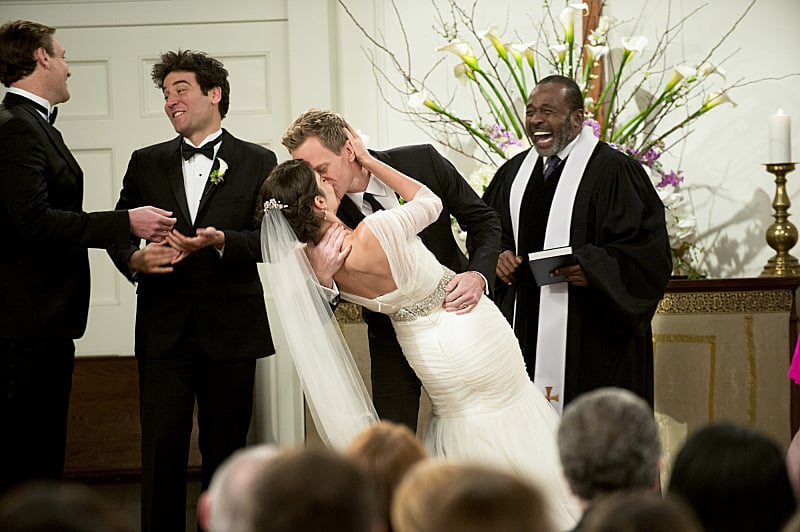 So romantic!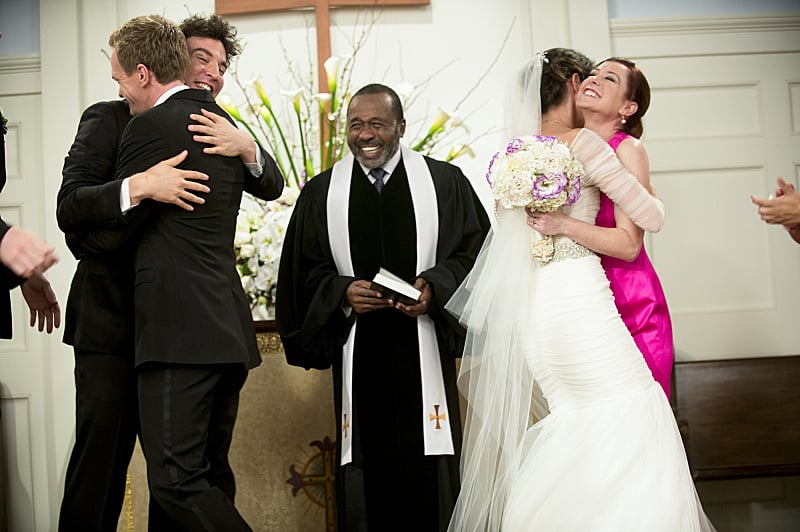 The bride and groom embrace their friends after the pronouncement.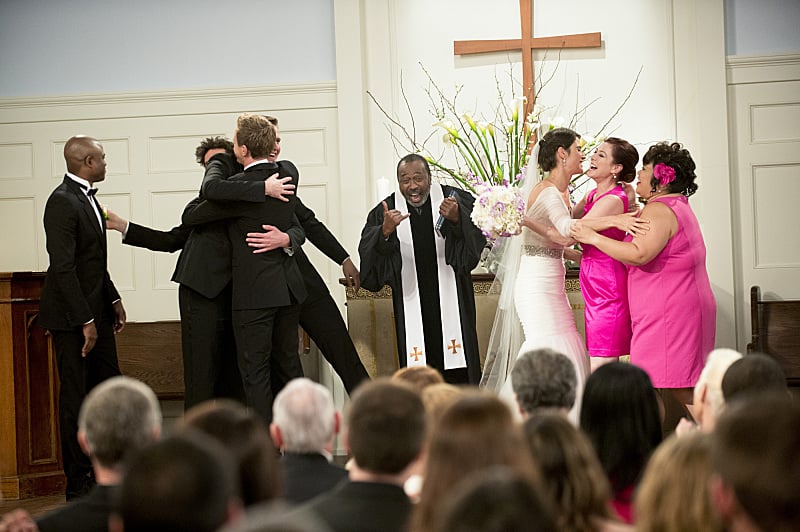 We're so happy for them!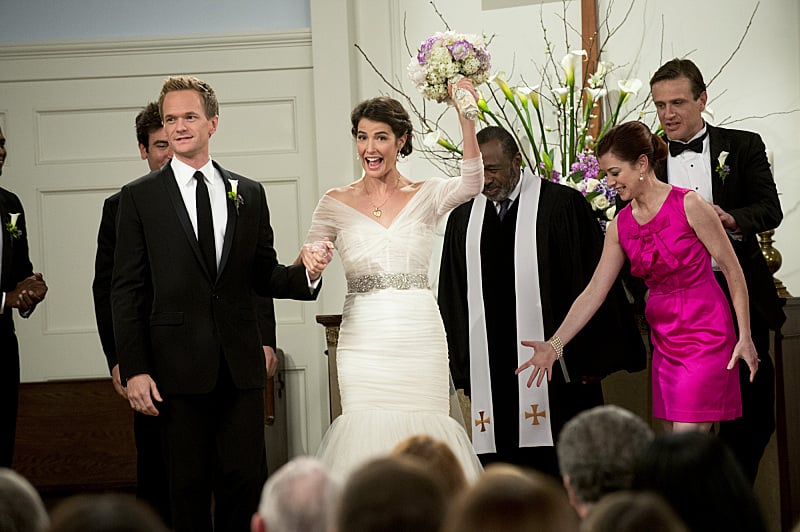 Introducing Mr. and Mrs. Barney Stinson!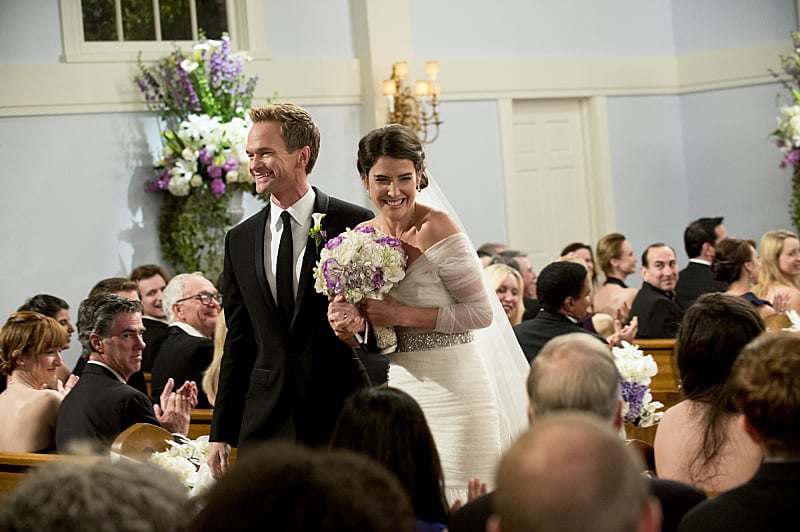 Look how they're beaming.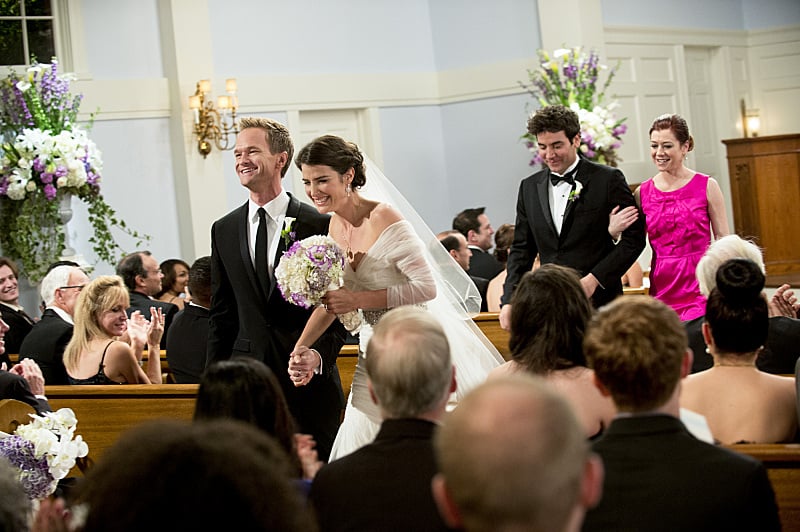 And it's back down the aisle for everyone.