Outlander [1]'s midseason finale is this weekend, and before we say goodbye until its April return [2], let's recap one of the best things about the TV series based on Diana Gabaldon's bestselling book series: Sam Heughan. The Scottish actor plays Jamie, an 18th century Scottish warrior who woos Claire, a time-traveling woman, and for many people, this has been their first introduction to Heughan. And what an intro it's been: Jamie and Claire fall for each other, leading up to last week's supersteamy wedding night [3]. Say farewell to your Outlander crush with all the hottest pictures of Heughan!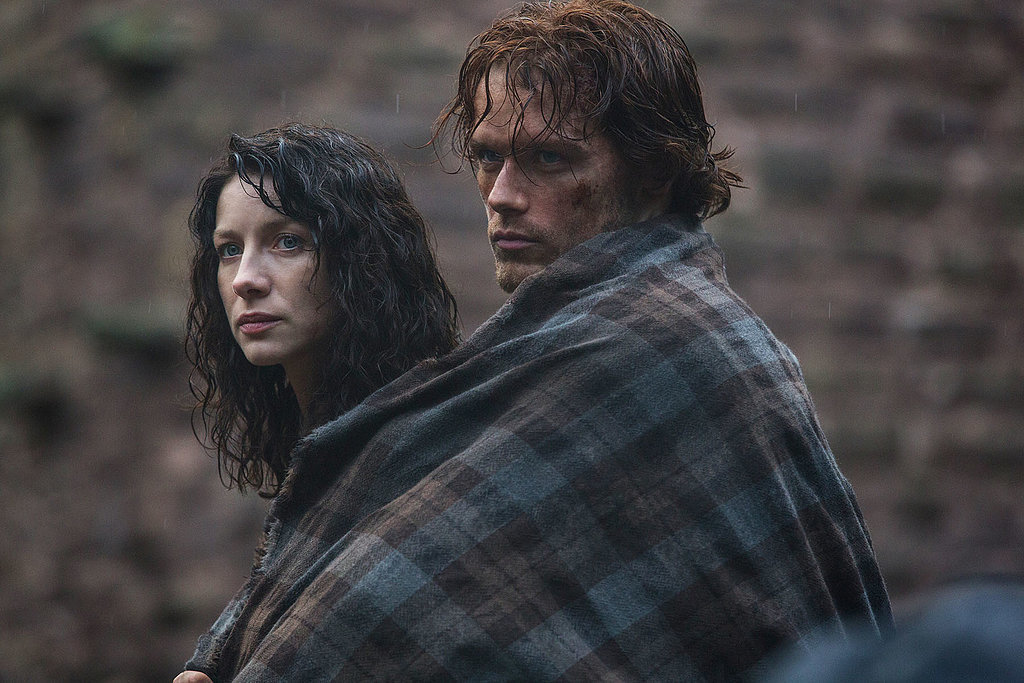 When Claire (Caitriona Balfe) finds herself shifted from the 1940s to the 1700s, she "has" to ride with Jamie (Sam Heughan), all pressed up against him.
It looks awfully warm under there, and we're not just talking about the flannel.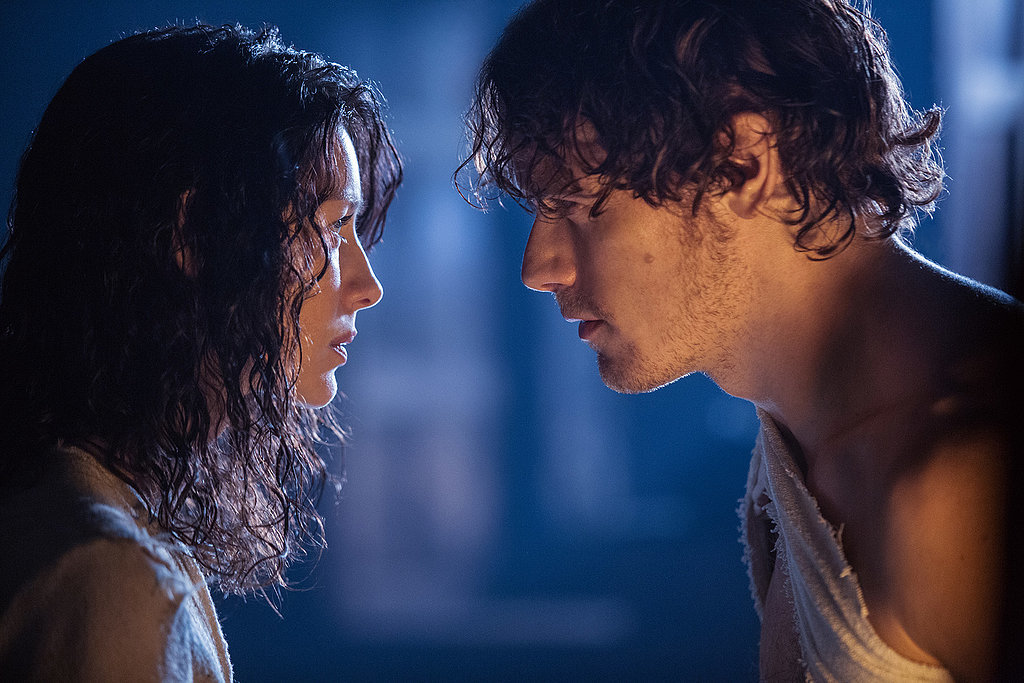 Claire, a wartime nurse, puts the injured Jamie back together, so she gets to check that sexy nurse fantasy box early on.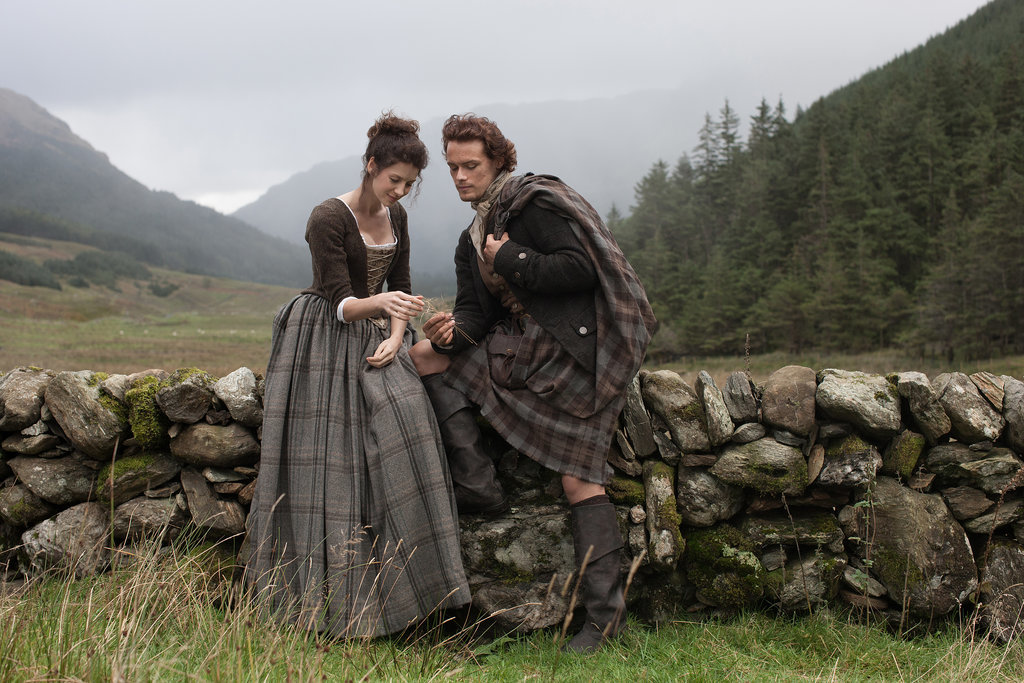 He's hot shirtless [4], but that tartan just does something for him.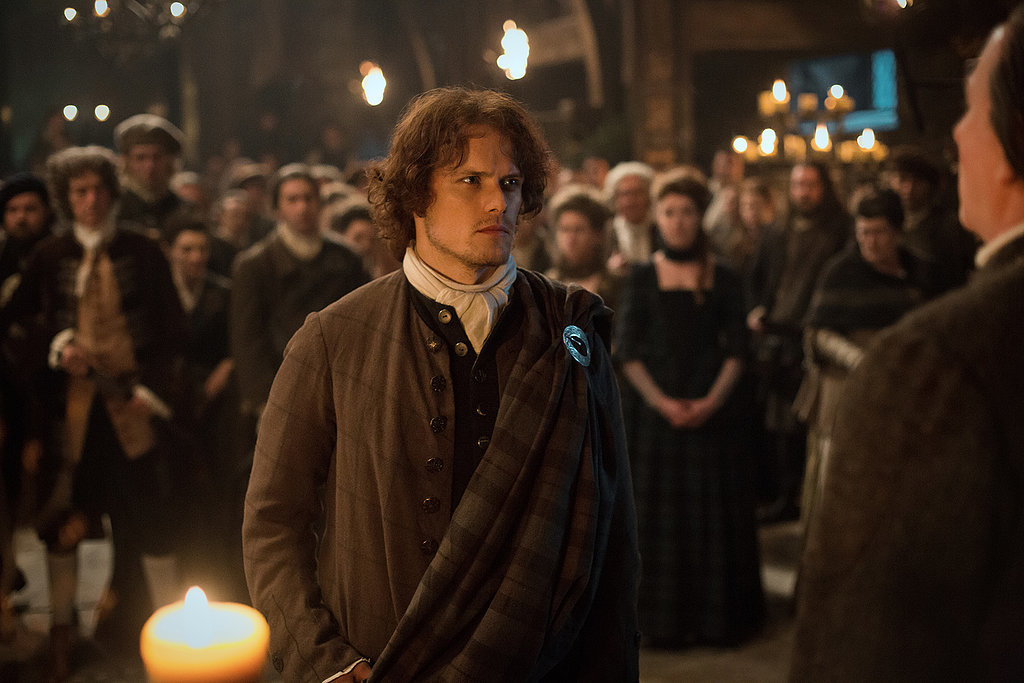 Jamie stands before Colum and declares his loyalty to the clan — but keeps his name.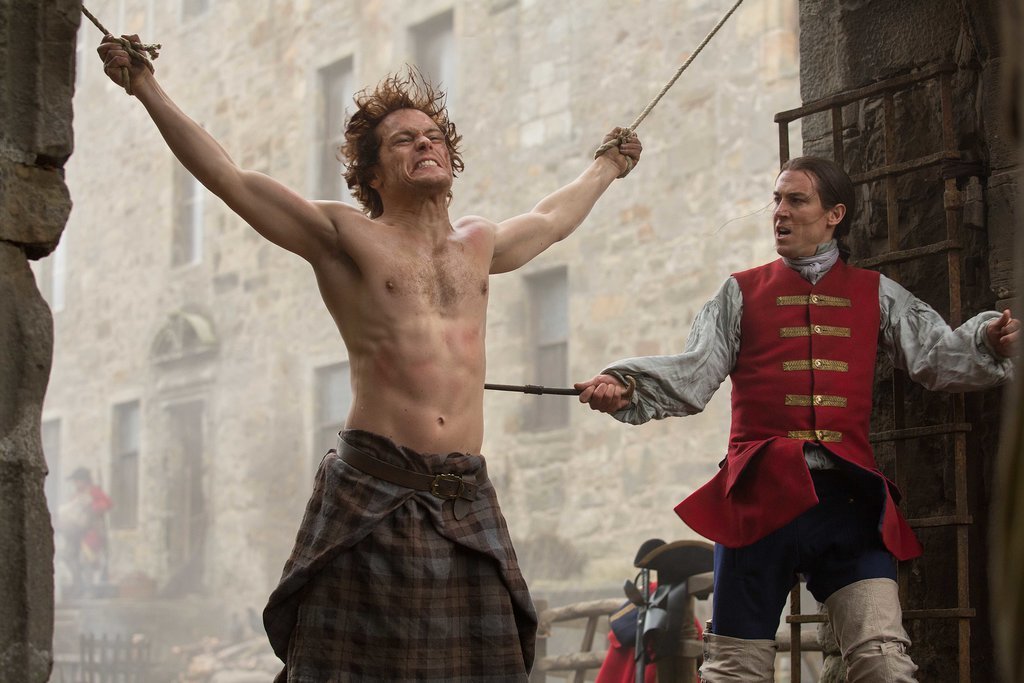 Oof. Here's his first shirtless [5] shot, and regrettably it's while he's being victimized by Jack Randall (Tobias Menzies). But still . . . look.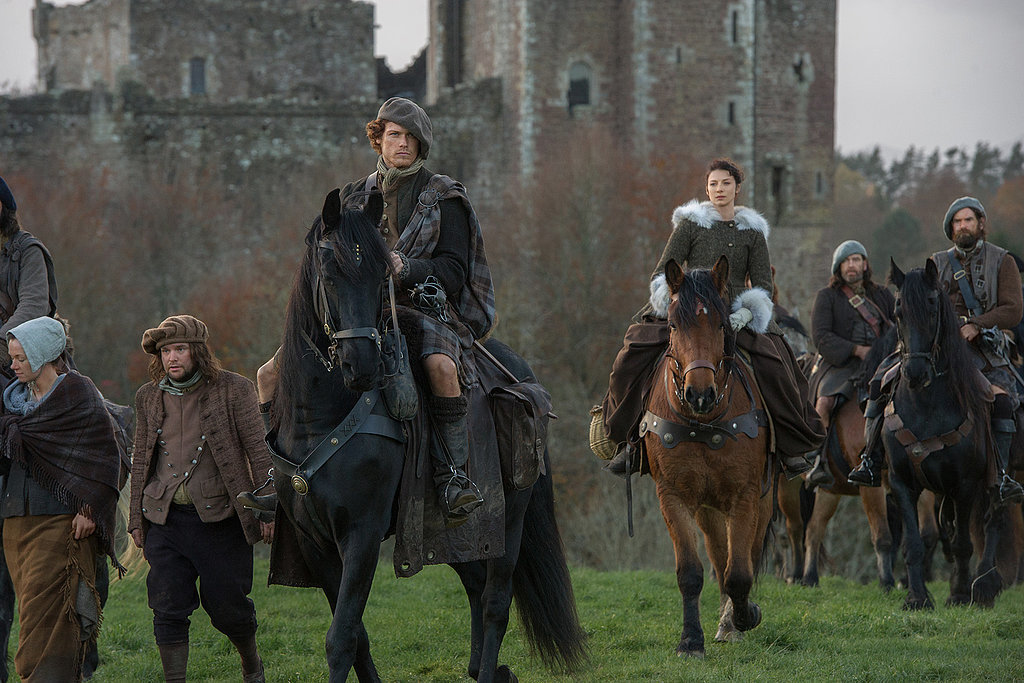 Jaunty Scottish hat, you've never looked so good!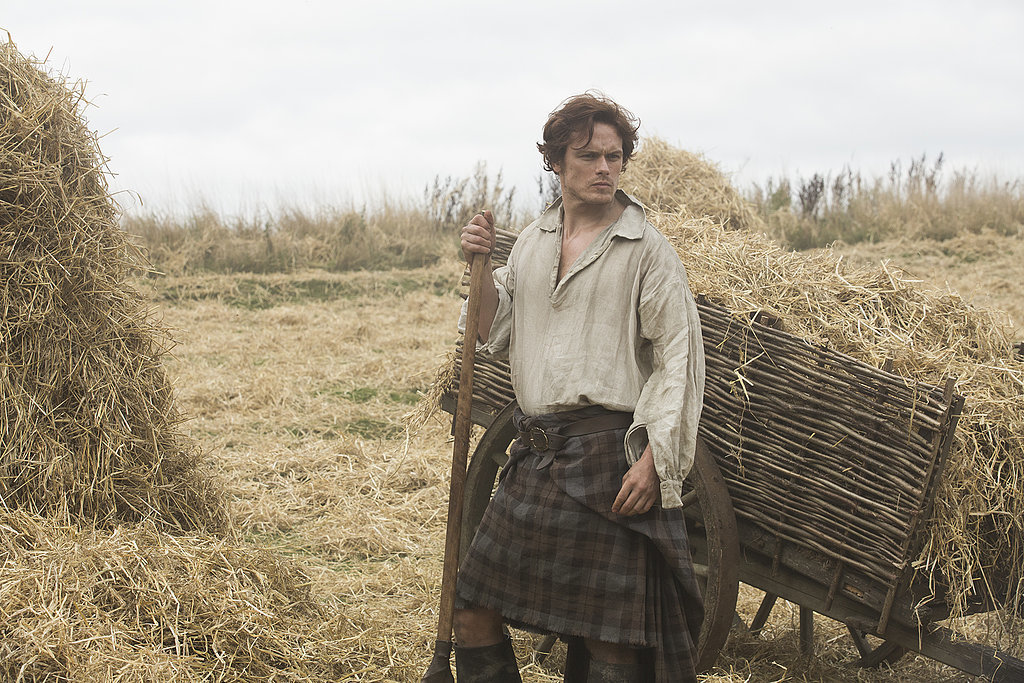 Hey! You might set fire to the hay with all that smoldering.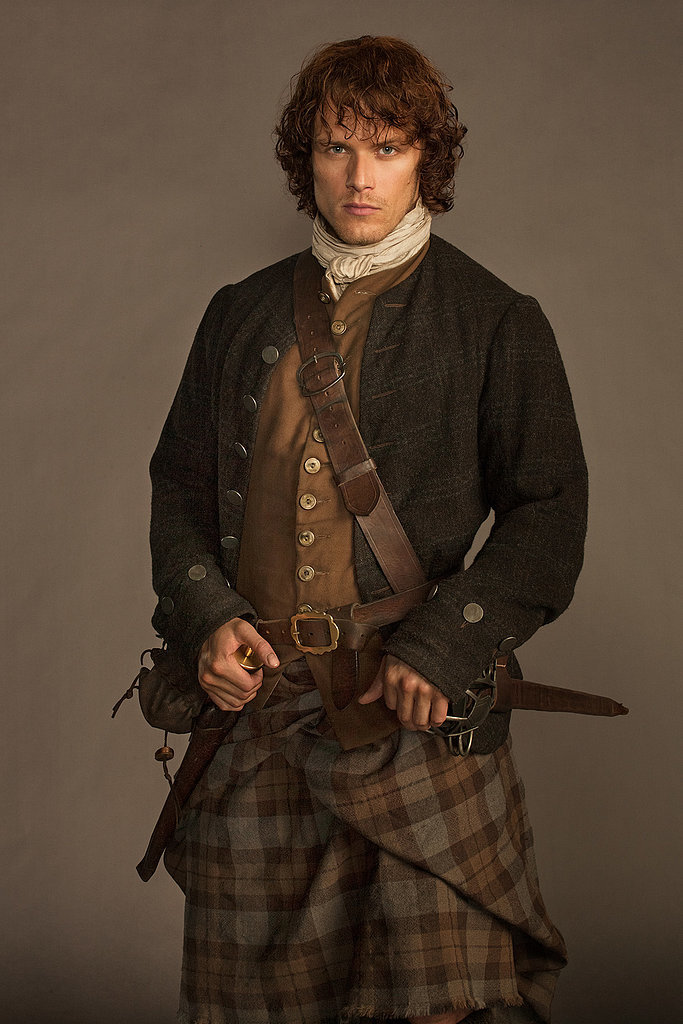 Behold! Jamie in all his finery.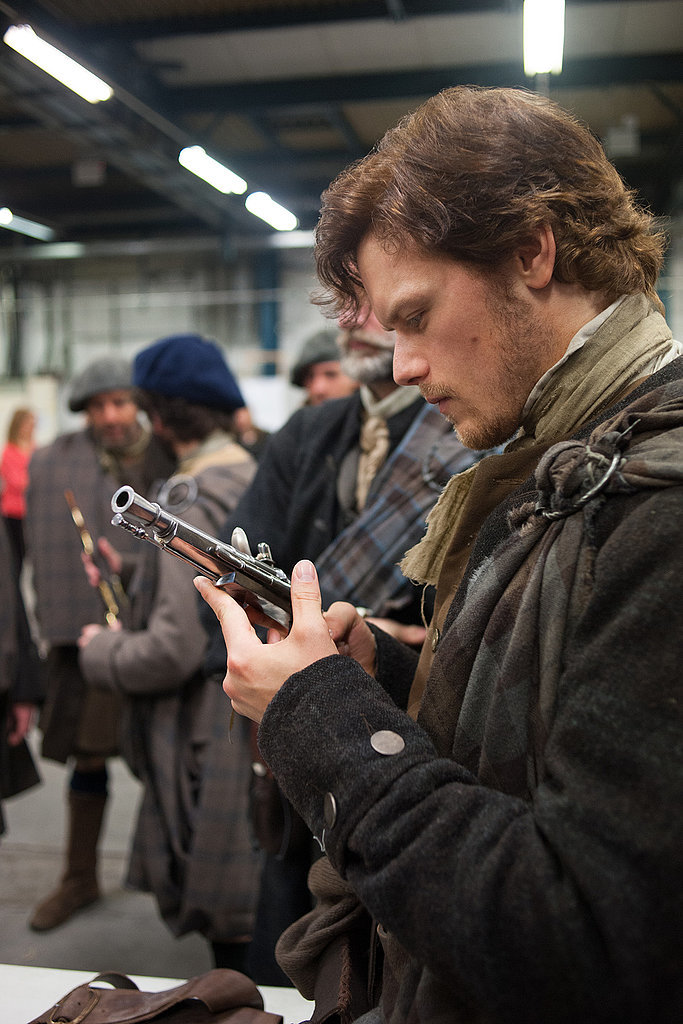 Here's the sexy Heughan behind the scenes. Yep, still hot in modern day.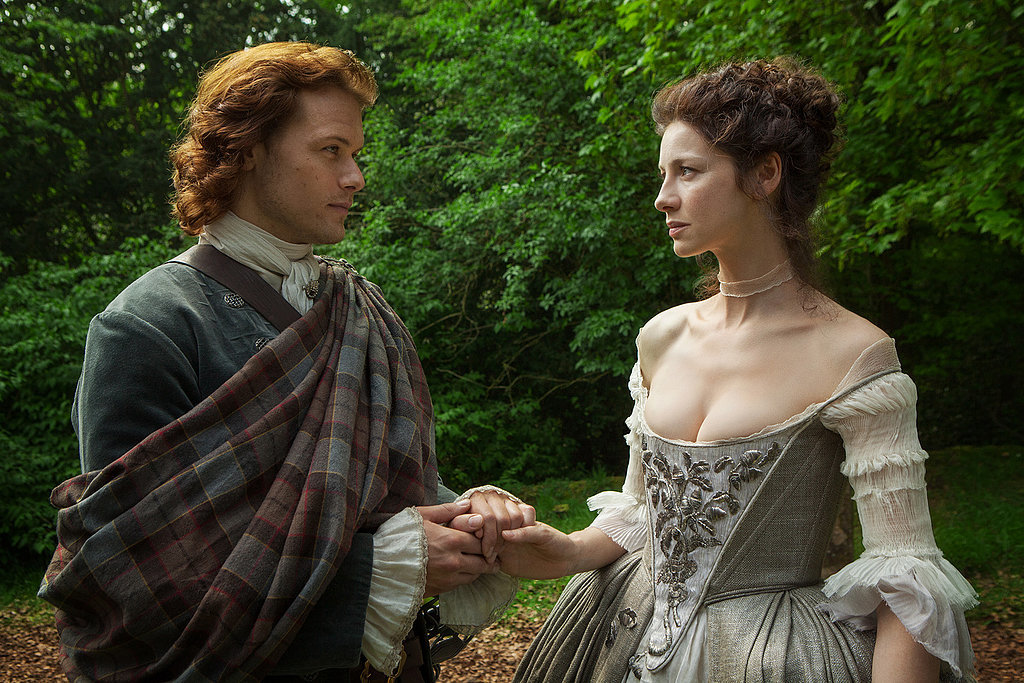 Jamie is dressed to the nines on his wedding [6] day, as is his bride.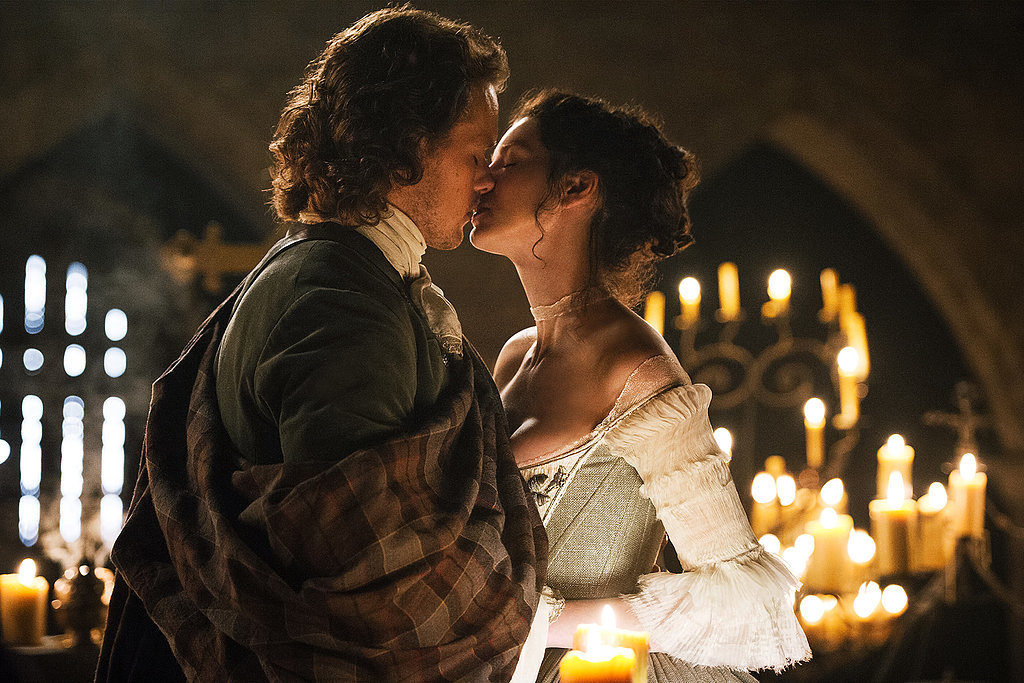 Sexy Jamie kisses the lucky bride.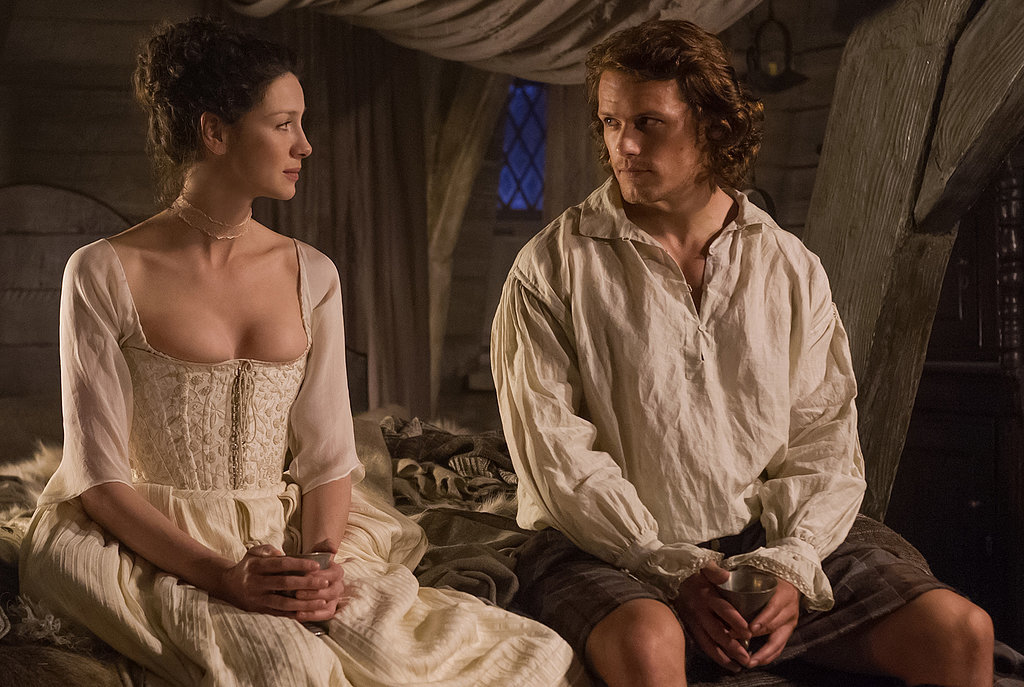 Look how cute he is, all shy on his wedding [7] night.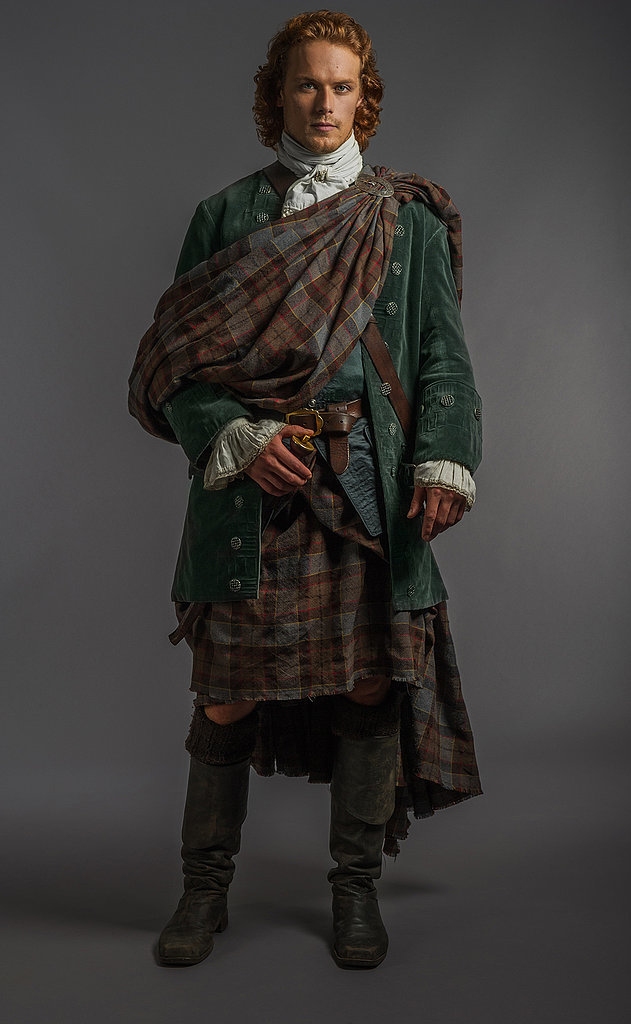 Here's a full-length look at Jamie's wedding-day attire.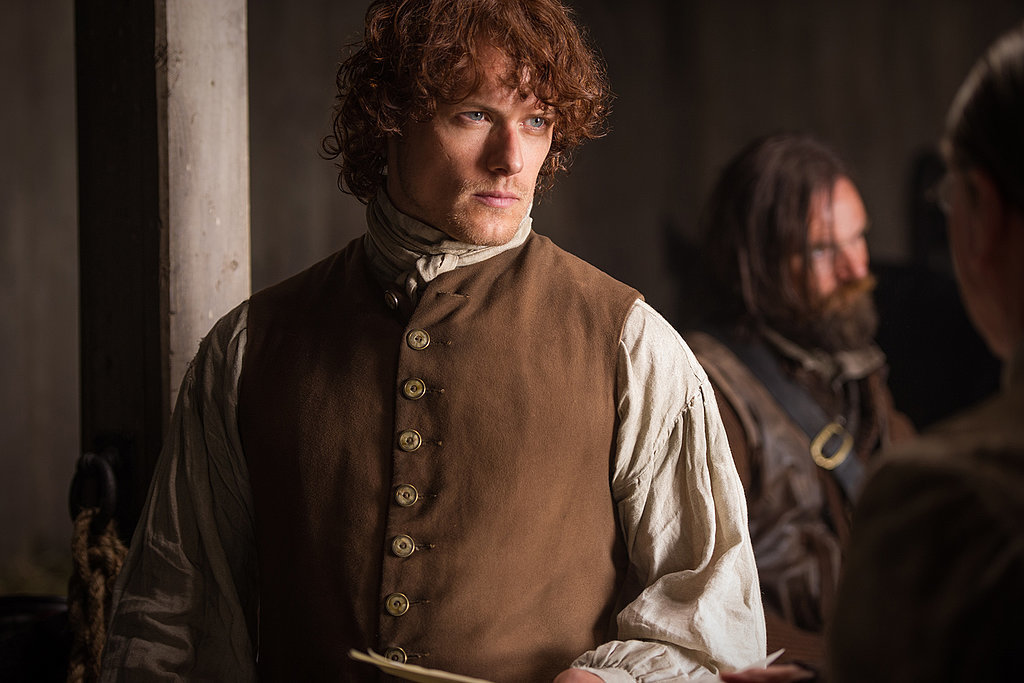 Ooh, vest smolder.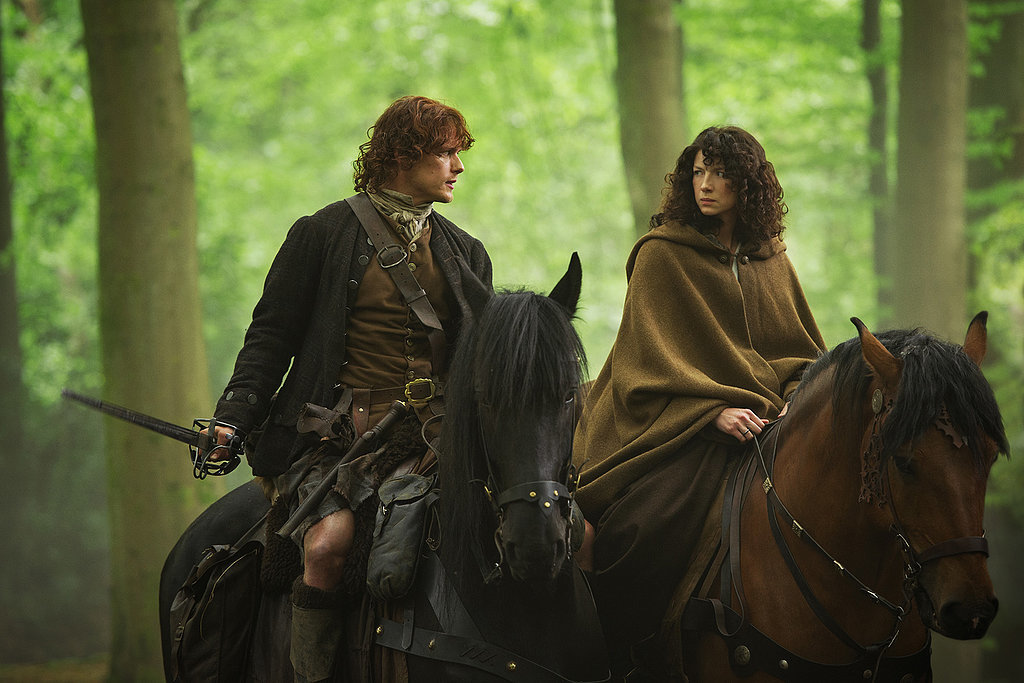 That is a fine-looking man on a fine-looking horse.