Jerry Seinfeld [1] turns 61 on Wednesday, and while he continues to do lots of new projects in the years after his namesake sitcom, we still consider Seinfeld to be his be-all, end-all legacy. The series turned 25 last July, which is mind-boggling not just because of the year count, but because the show is still so funny. How many times have you watched a rerun and laughed your head off and caught new jokes? Seinfeld launched a ton of pop culture catchphrases and made weird situations relatable [2], so to celebrate the greatness of the series, we've rounded up 60 of the very best and funniest Seinfeld GIFs. If you have a door, close it now, because you're about to crack up.
When Jerry Makes Silly Glasses Sillier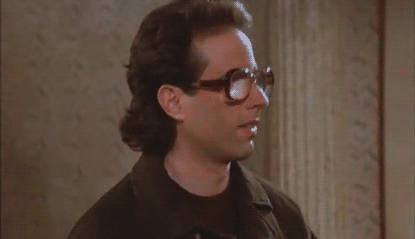 When Jerry and Elaine Have This Near-Miss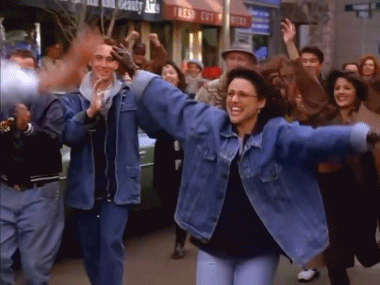 When Kramer's Tight Jeans Are Waaay Too Tight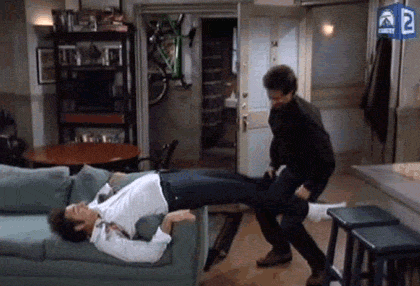 When Kramer Does This Epic Spit-Take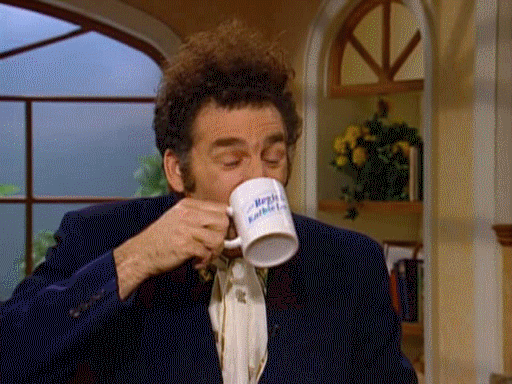 And When Newman Does This Spit-Take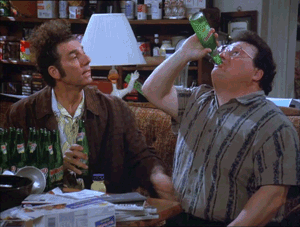 When Jerry Gets Literally Manhandled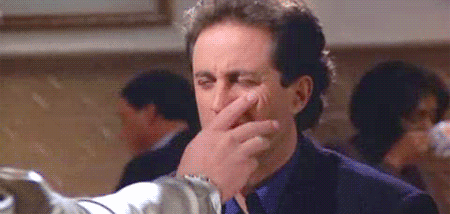 When George Suffers From Shrinkage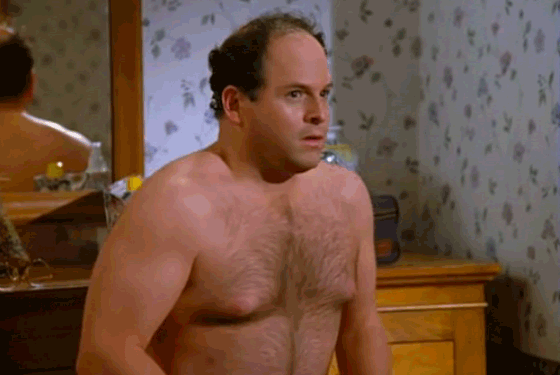 When Jerry's Mind Is Blown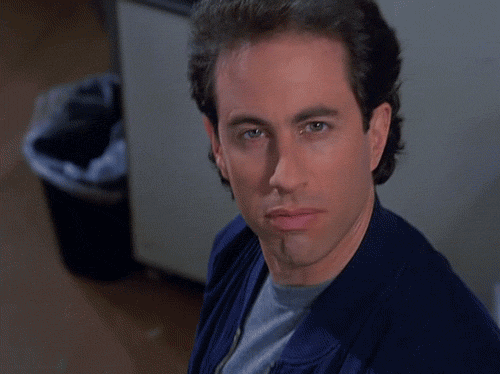 When Kramer Gets Spat On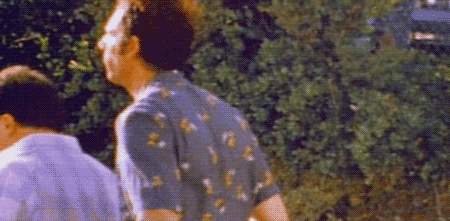 When Elaine Steals Puddy's Jesus Fish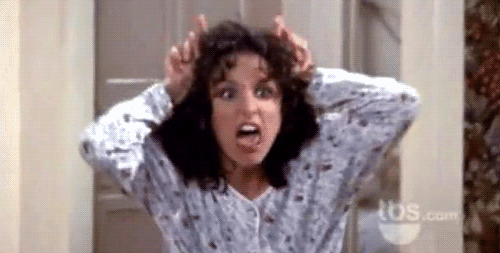 When Jerry Scratches, Not Picks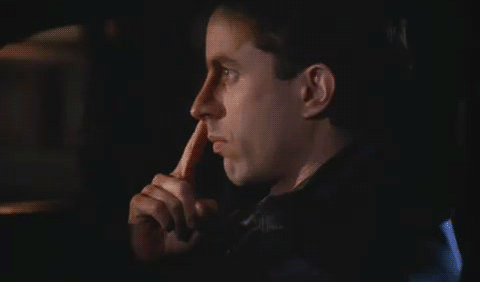 When George Has a High-Five Fail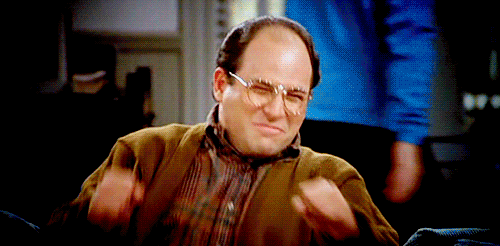 When Jerry Makes Up a Funny Voice For His Girlfriend's Stomach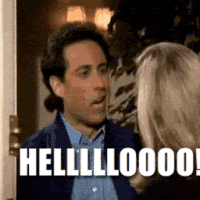 When Kramer Gets Beaned in the Head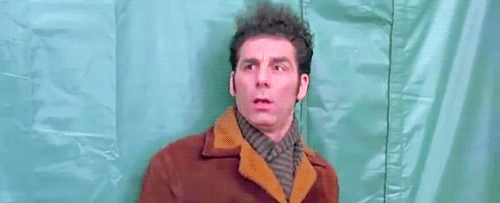 When George Gets Punched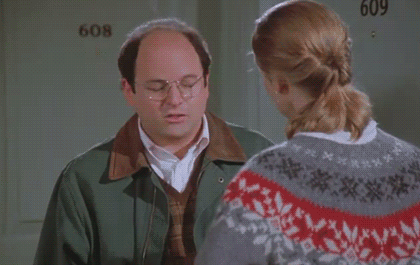 When Kramer Makes Some Space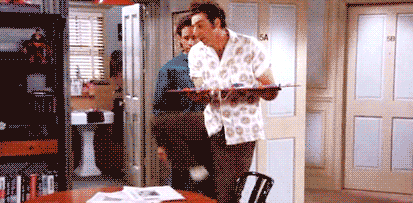 When Kristin Davis Brushes Her Teeth With a Toilet Toothbrush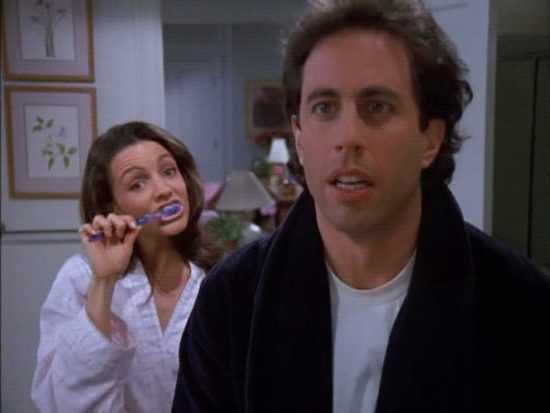 When George Gets This Massage
When Kramer Dances in His Underwear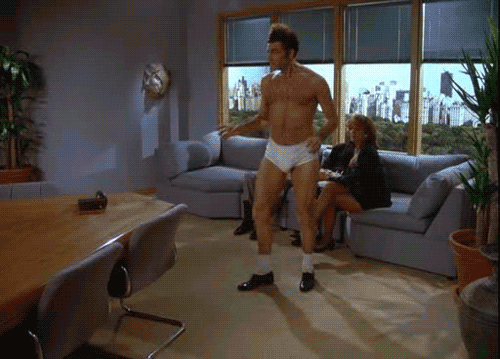 When Elaine Tells Jerry to GET OUT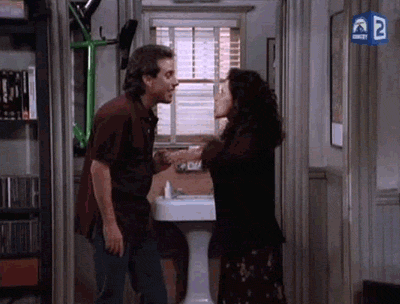 Then When Elaine Tells Kramer to GET OUT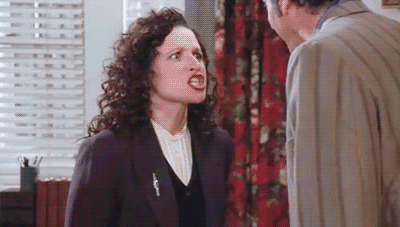 When Kramer Is a Big Ol' Turkey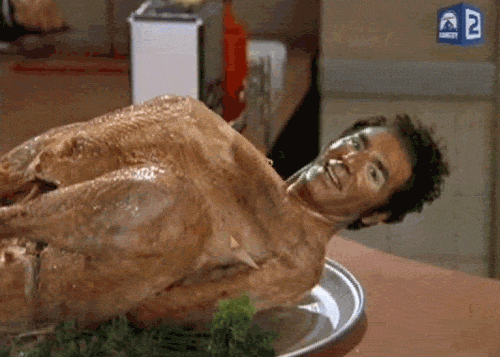 When Elaine Can't Spare a Square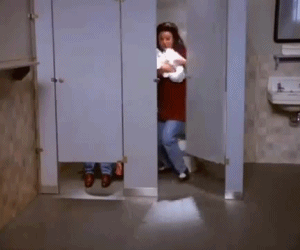 When Kramer Is Gettin' Down With Some Chicken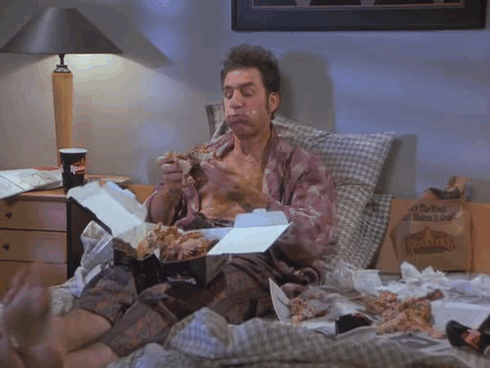 When George Bursts Out of the Bathroom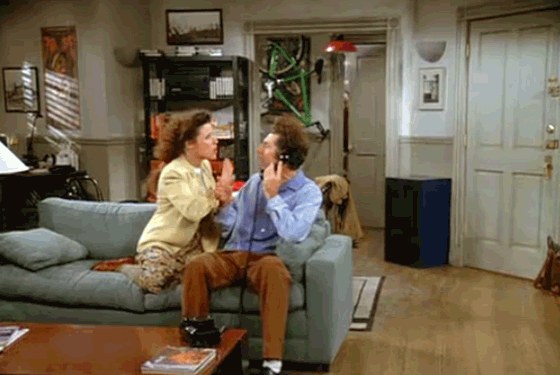 When Kramer Gets Blinded by the Light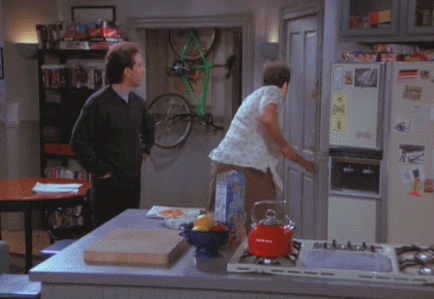 When Elaine Yada Yada Yadas Sex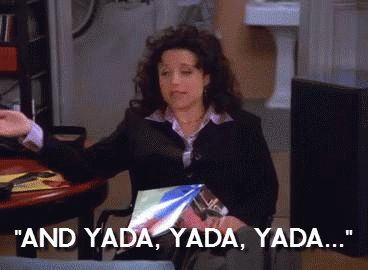 When George Gets Tomatoed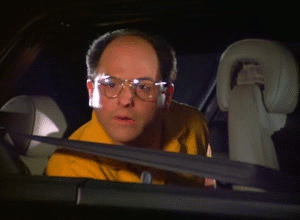 When Jerry and Kramer Scream in the Hospital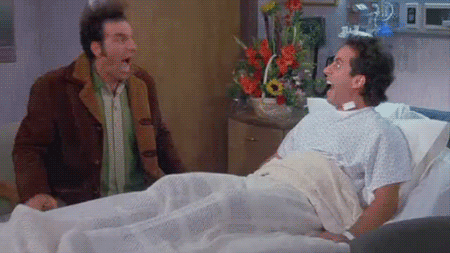 When Elaine Quotes a Meryl Streep Movie You Never Saw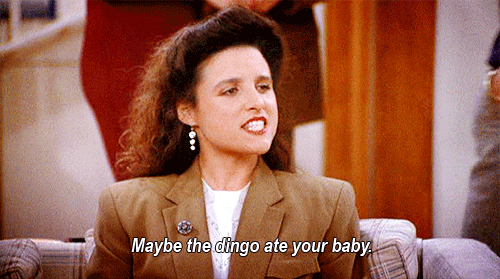 When George Delights in His Own Answering Machine Message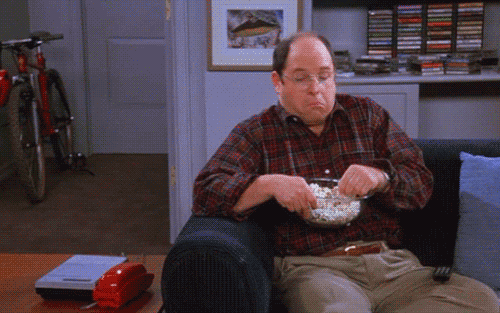 When This Group Dance Happens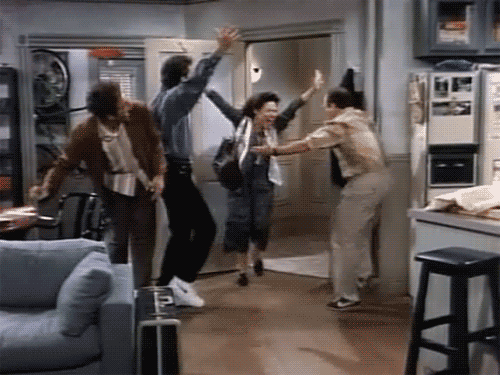 And When the Gang Does This Group Dance Too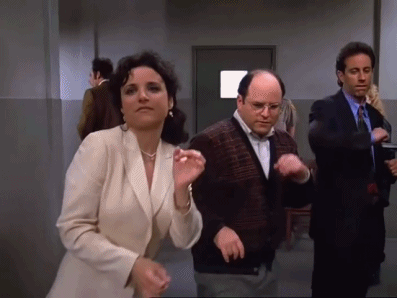 When Elaine Forgets How to Swallow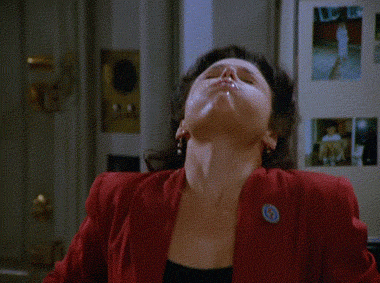 When Kramer and George Have This Awkward Photo Shoot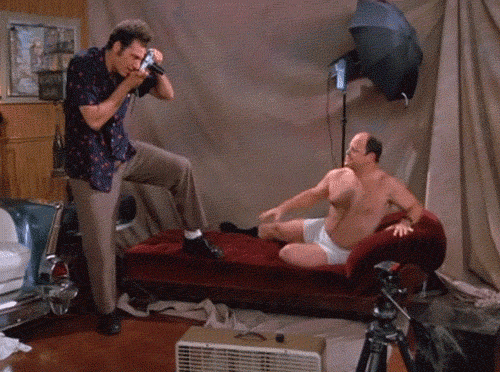 When Kramer Should Have Lifted With His Knees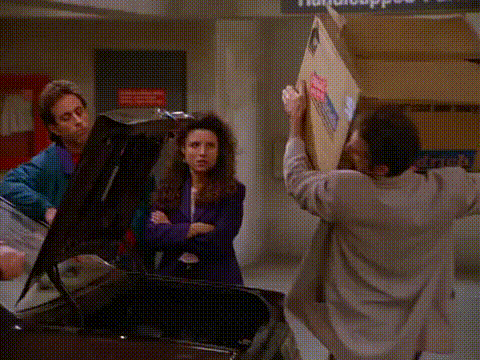 When Jerry Makes This Amazing Catch When Kramer Is Dressed Like a Real Pimp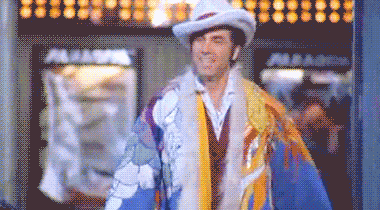 When Elaine Is Having a Win
When George Is Maxin' and Relaxin'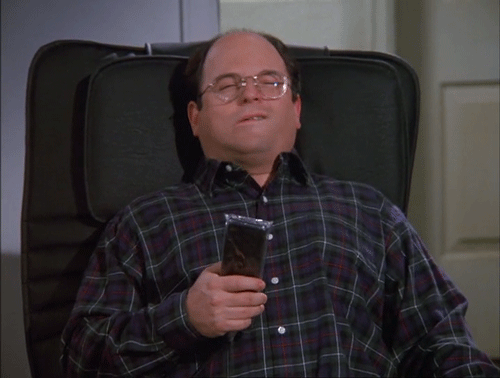 When Elaine Is Crazy-Happy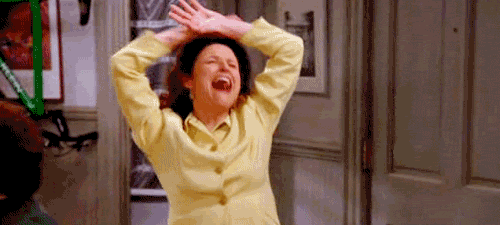 When Kramer Is Eatin' and Rockin' and Drivin' and Whatnot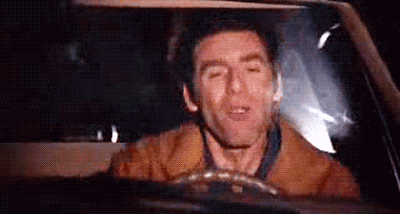 When George Accidentally Trips Someone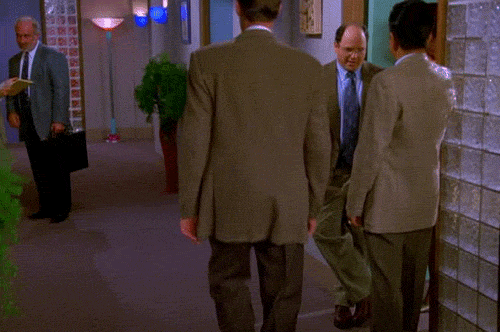 When Elaine Shows Us How to Swig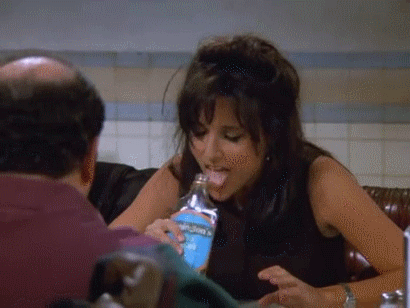 When Jerry Really Talks With His Hands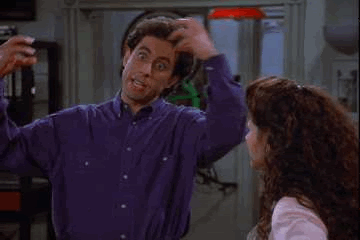 When Kramer and His Karate Pals Are Having the BEST Time Ever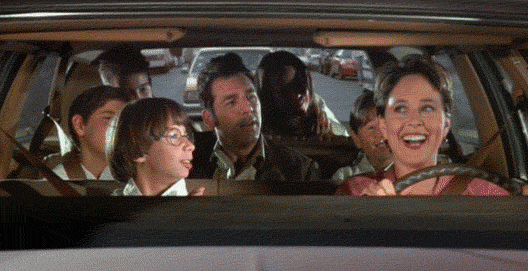 "Fake! Fake! Fake!"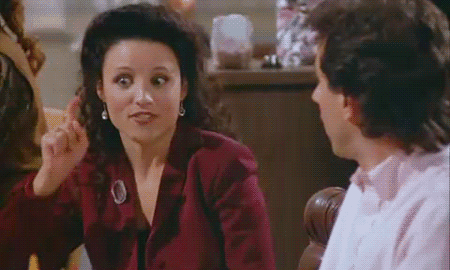 When George Scoots Right In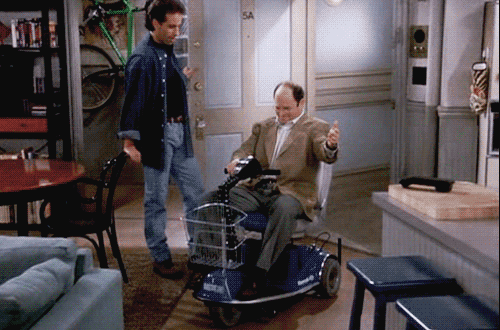 When Elaine Is Being a Hilarious Jerk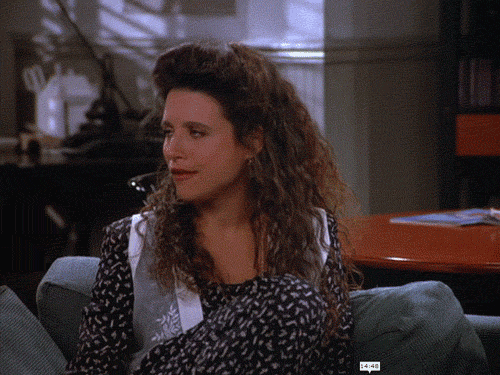 When Jerry Takes a Drink Like This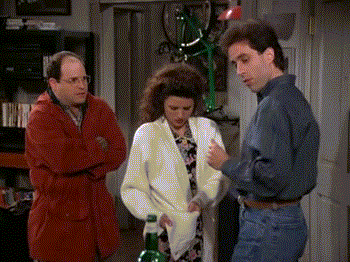 When George Gets Strangled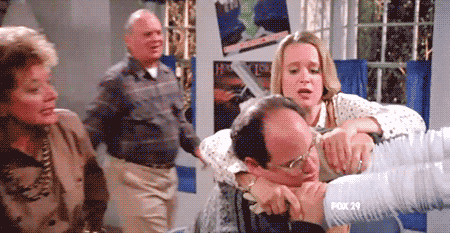 When Kramer and Newman Are Losing It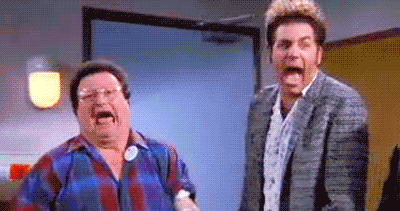 When Kramer Is Losing It Again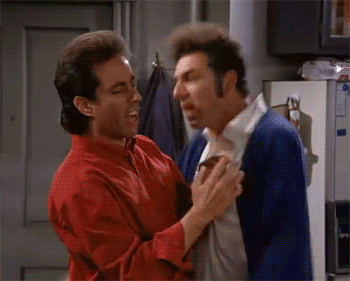 When Kramer Enters Like This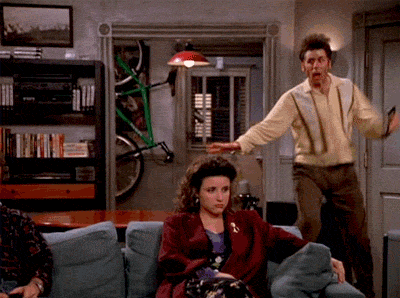 When the Close-Talker Terrorizes Everyone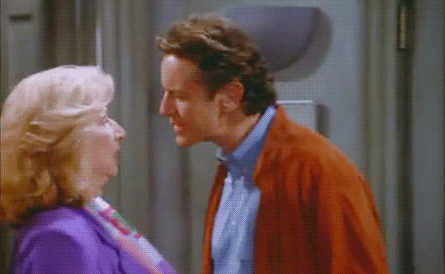 When Jerry Makes This Face on a Date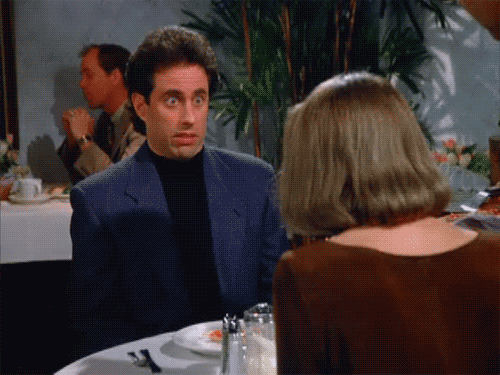 When Kramer Gets Really Expressive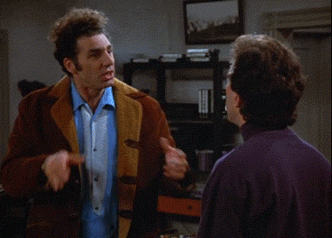 When George Is Forced to Motorboat Elaine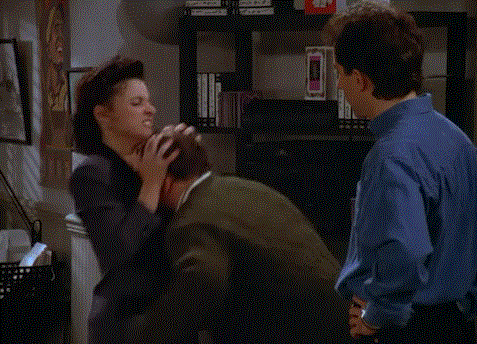 When Kramer Stops Short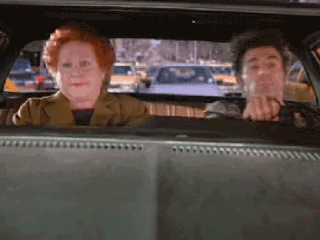 And of Course, When Elaine Does the Greatest Dance in TV History