Share How You "Live For Now"
Share How You "Live For Now"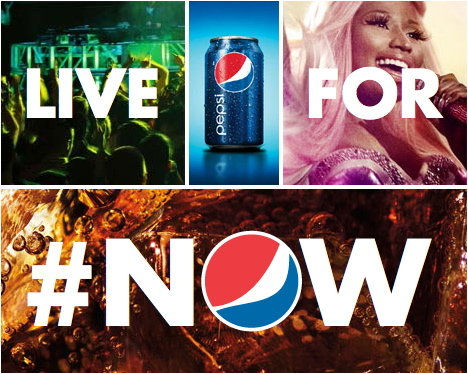 Pepsi is challenging you to share your "now" moment. What is it that makes you feel alive? Maybe it's cruising down Main Street on a warm Summer night with the windows down and sunroof open, blaring Nicki Minaj's "Starships" and singing along with your best friend. Perhaps it's as simple as turning Wednesday night dinner into a spontaneous dinner party.
Whatever it is, the next time you find yourself living at the speed of life, tweet your "now" moment with hashtag #LiveForNow to join Pepsi's Live For Now campaign and be a part of something big.