After the glorious sci-fi masterpiece that is Sharknado [1] hit televisions last year, it felt like nothing could top it. However, based on photos from the set of the sequel, Sharknado 2: The Second One, things are going to be twice as ridiculous as the shark hits the fan on the East Coast. The second film swaps LA for NYC, but brings back star Ian Ziering as Fin Shepherd to try to save the day. While — spoiler alert! — most of his cohorts perished in the first film, he has a new ragtag gang alongside him, including returning survivor Tara Reid [2], Sugar Ray frontman Mark McGrath, and Vivica A. Fox, plus cameos from Kelly Osbourne, Judd Hirsch, Andy Dick, and Judah Friedlander [3]. We got a first look at the cast filming in Times Square on Thursday, with McGrath screaming and kicking out of and then on top of a cab, and Fox and a younger guy cozying up, while Ian stands by. So far, no sign of Reid or the sharks.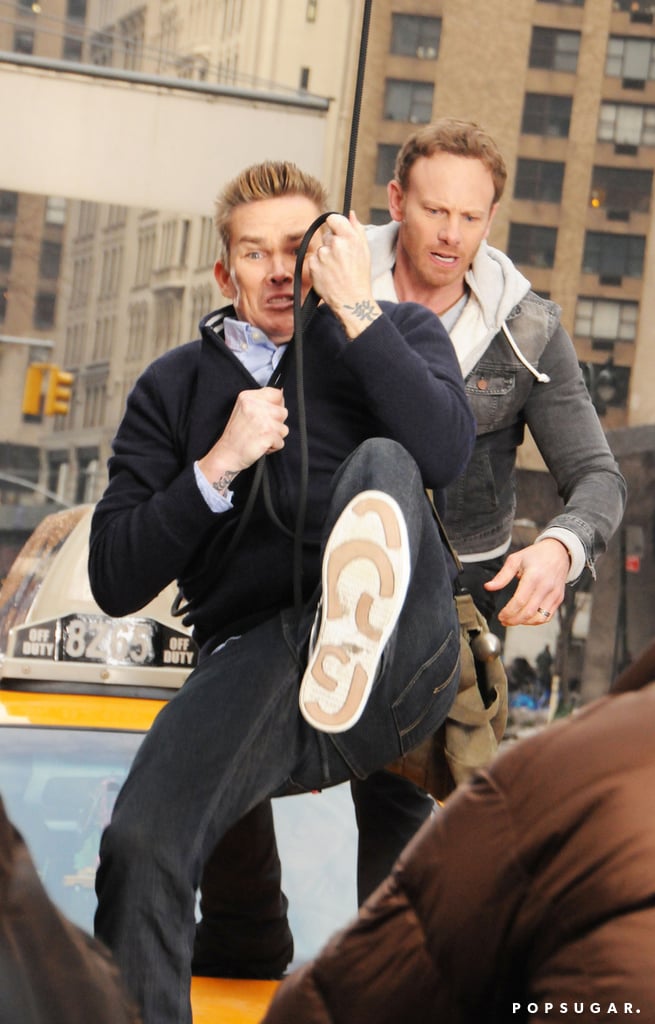 McGrath and Ziering kicked things up a notch.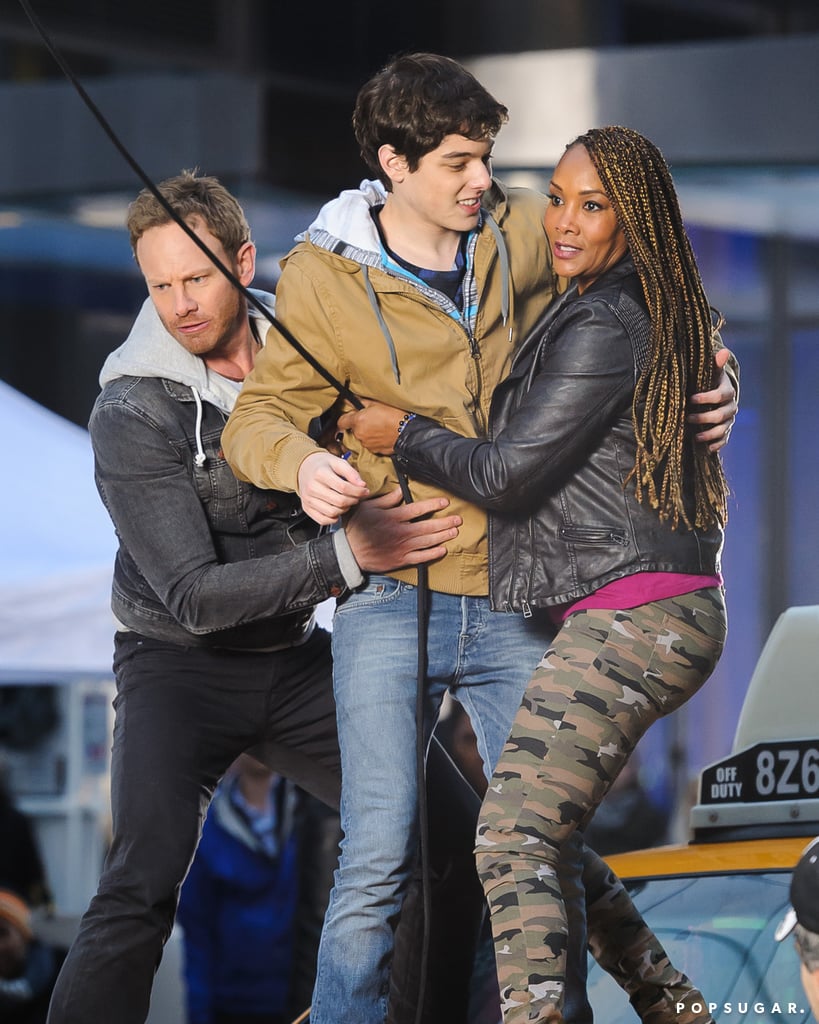 Ziering, a new character, and Fox got close.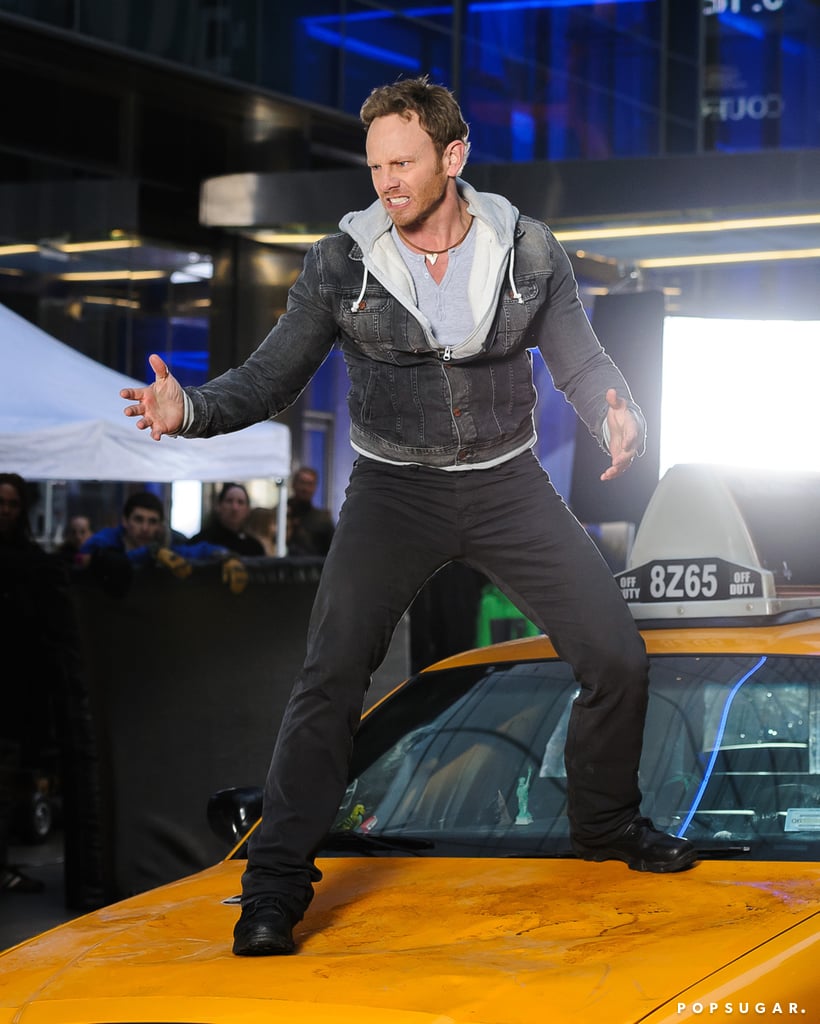 Ziering showed the sharks everything he's got.
Ziering helped another character.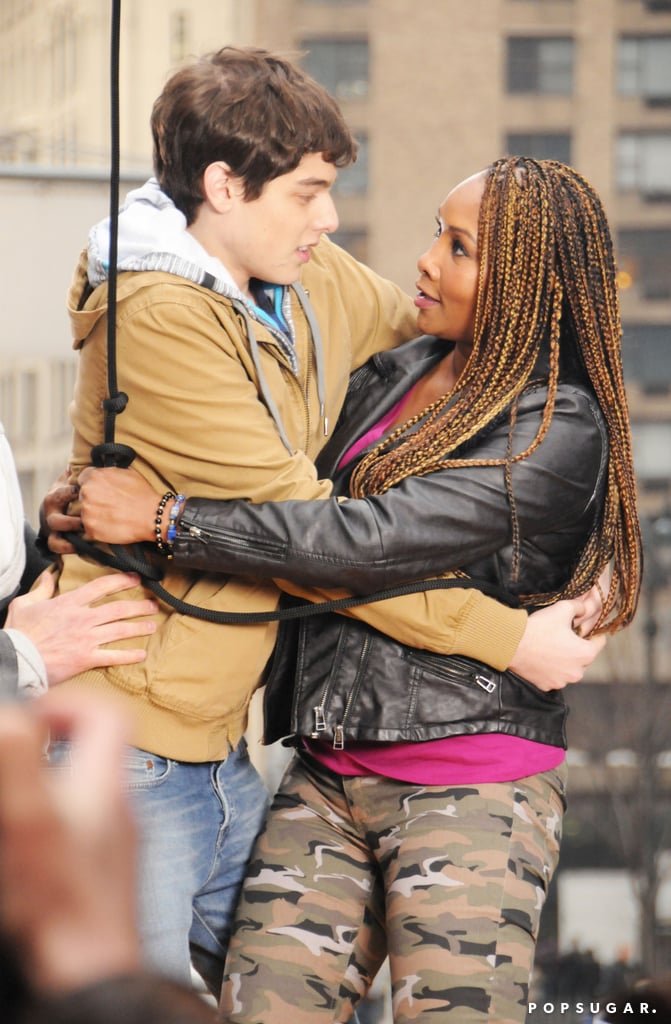 Fox gazed into her costar's eyes.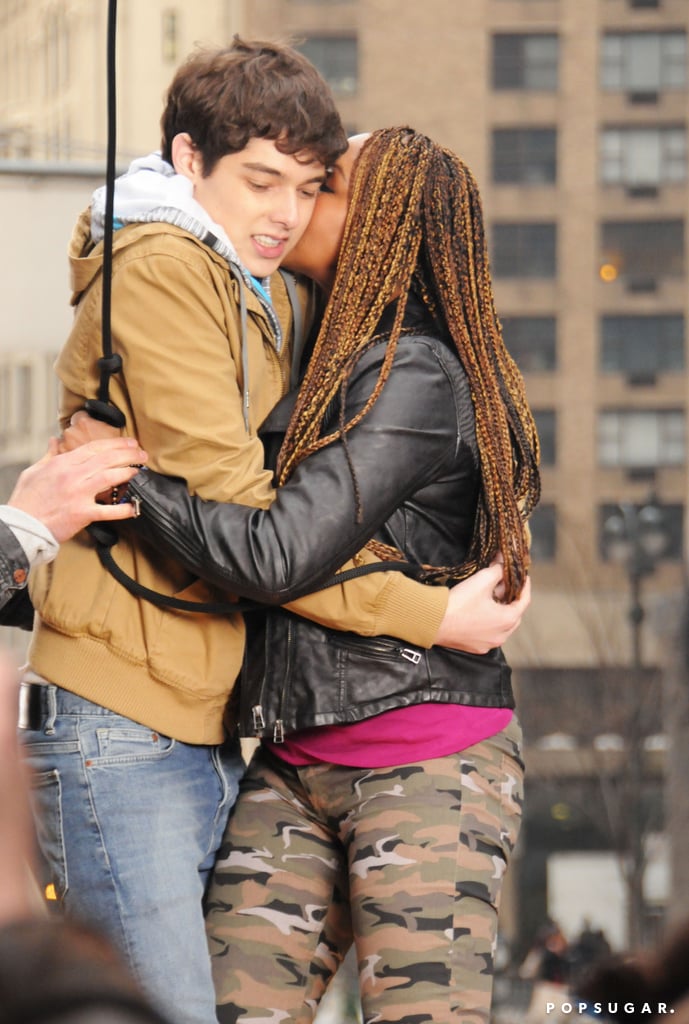 And smooched him.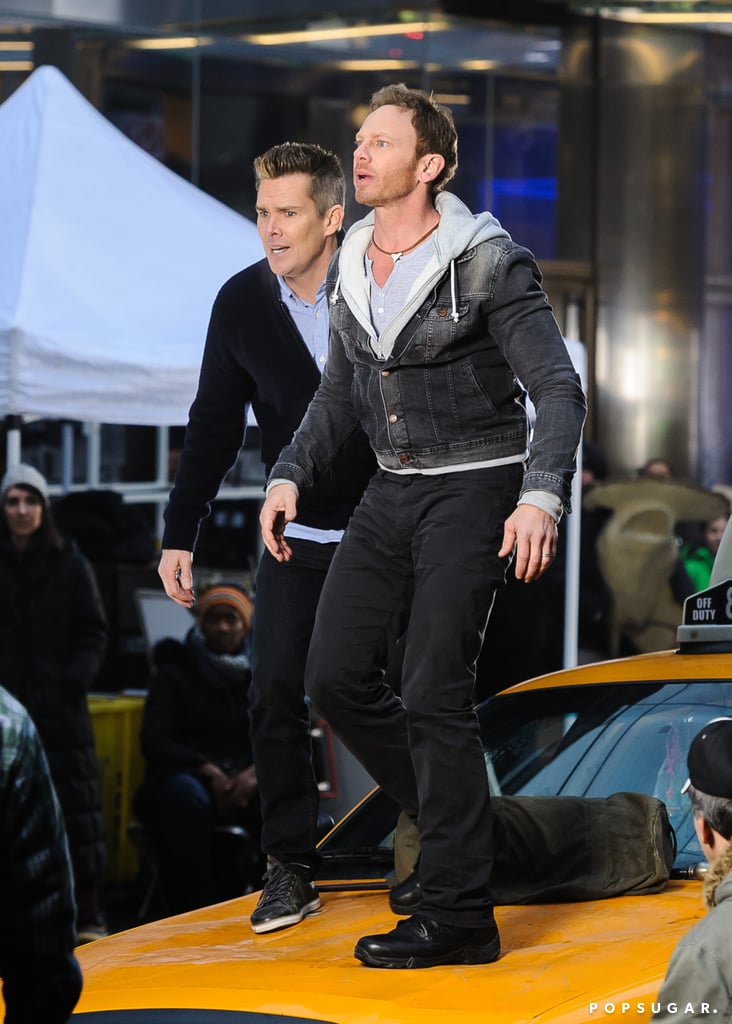 Ziering and McGrath looked up at the sky.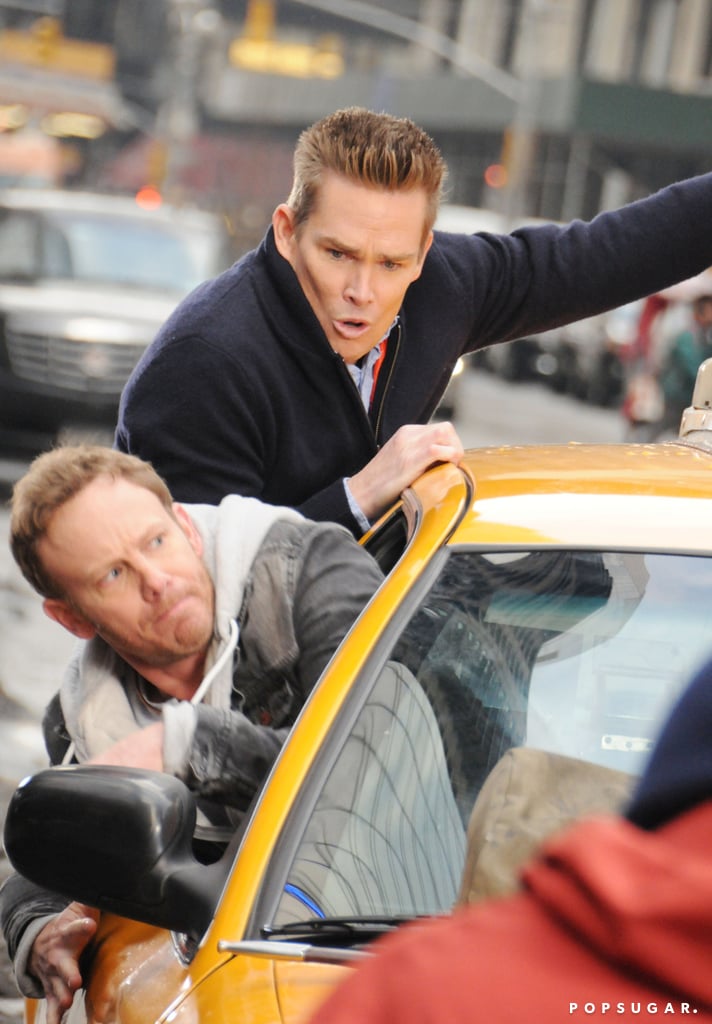 McGrath and Ziering pulled themselves out of a moving cab.