The Entourage movie is currently shooting, and while most of the pictures from the set [1] have shown the guys hanging out, that's pretty much the most we've seen. Until now: these pictures of Kevin Connolly [2] and Emmanuelle Chriqui [3] reveal that Eric and Sloan are indeed still together (or at least appear to be). The movie will pick up six months after the events in the finale, which if you recall, showed Eric and Sloan getting back together after he finds out she's pregnant. So here they are, with Chriqui rocking an adorable baby bump on set. Are you happy for them or what?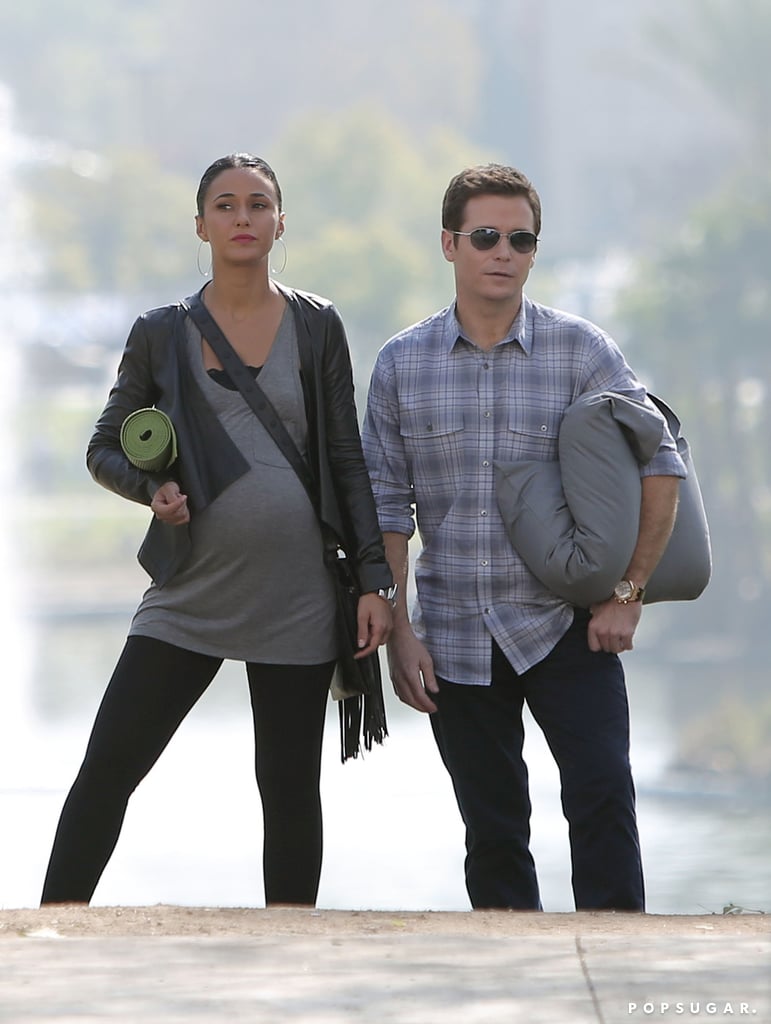 Chriqui and Connolly clutched yoga gear.
And smiled at each other adorably.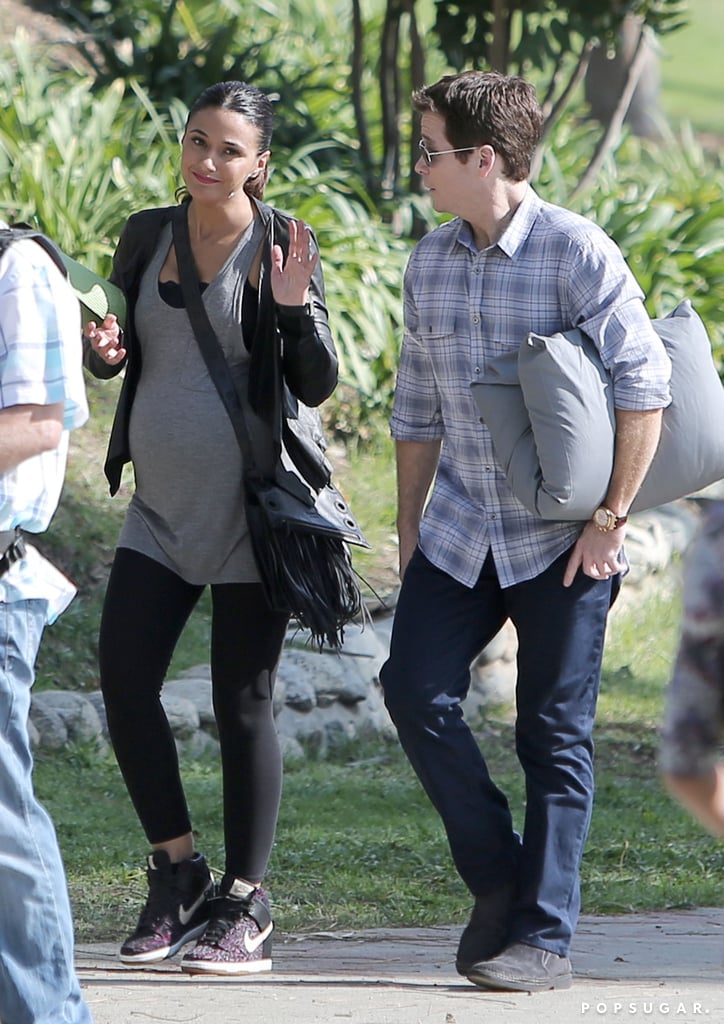 They look happy, right?
And so cute!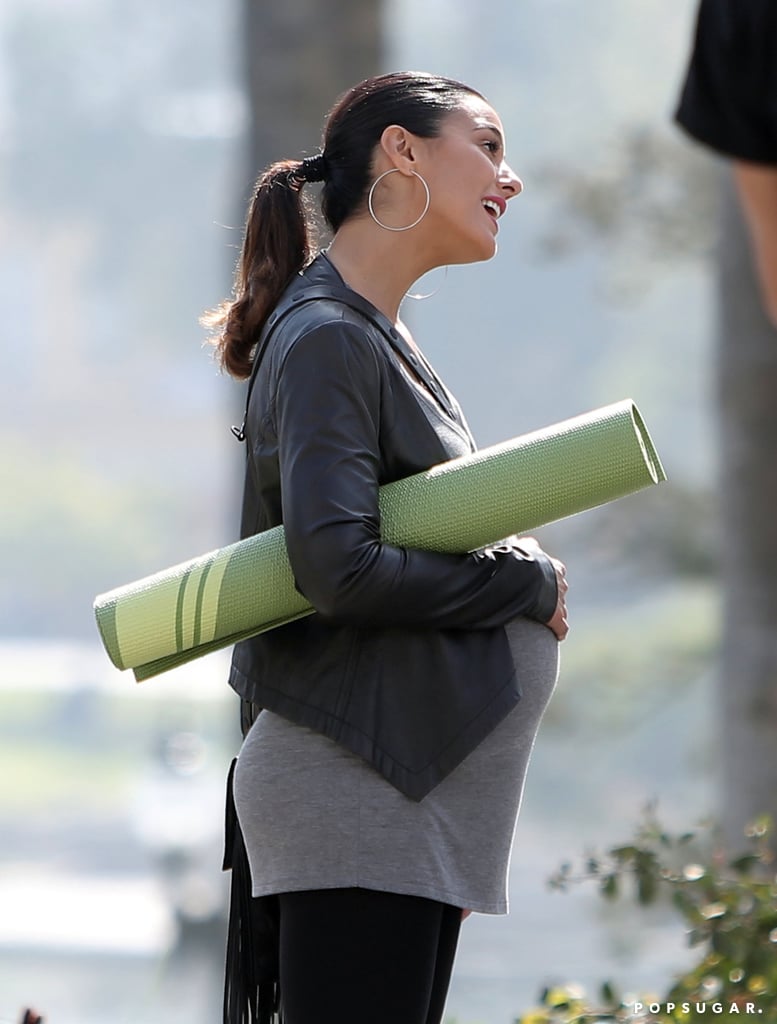 She does the bump-hold very naturally.
We certainly hope they're happy!