This week marked the 100th episode of Pretty Little Liars [1], and after we finished celebrating the benchmark with 100 of our favorite facial expressions [2], it was time to get to business. The episode had quite a few bombs to drop, but the biggest and most obvious one is that "A" is back. This, of course, leads us back to the one lingering question that's been plaguing us since season one: who is "A"? With so many levels to the mystery, we're doing our best to piece together the puzzle. Keep scrolling to go over all the evidence.
Source: ABC Family [3]
Jenna Marshall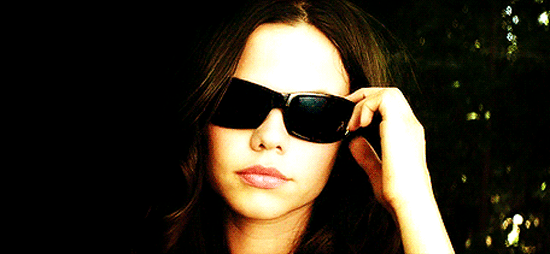 Why It's Possible:
She's back in Rosewood and mourning the loss of Shana. And she seems more hell bent on revenge than ever.
She has the biggest motive, because the girls blinded her.
She's been involved with other bad people, like Shana and Garrett.
She lied about her surgery's success. What else is she lying about?
We know she was at odds with Ali before her disappearance. Even when the girls first meet her, she knows who Ali is . . . and Ali has already begun to receive texts from "A."
Why It's Not Possible:
Well, in season four, Jenna falls under attack [4] (by whom, we don't know), and winds up face down in a lake.
There are a lot of times in the series where Jenna seems scared for her safety and at the mercy of someone else. Like when she leaves town, fearing that Nate is dangerous.
Melissa Hastings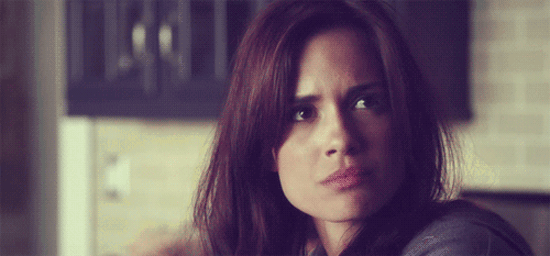 Why it's possible:
Melissa clearly knows something, and now we know she might be involved in the death of Mrs. DiLaurentis.
She admits to dressing as one of the two Queens of Hearts.
When Spencer confronts Melissa [5] about her association with the "A" team, she admits to being involved.
She has motive to want to hurt Alison, who had an affair with her now-dead husband, Ian.
Ian was on the N.A.T. club, and Melissa was definitely tangled in that web too.
Why it's not:
Melissa has been in London for an internship.
She might really have gotten into this whole mess to protect Spencer.
It's too obvious! Melissa has done a lot of shady stuff throughout the show's run, and she's been a pretty constant suspect.
Source: ABC Family [6]
Jason DiLaurentis
Why it's possible:
If there was anyone Mrs. DiLaurentis would want to protect the innocence of, it would be Jason. Plus, Mr. Hastings seems to be covering up that night too, and Jason is his son.
Jason was part of the N.A.T. Club and was in danger after Ali threatened to leak the videos she'd stolen.
He doesn't remember the night Ali disappeared. There was even a point where he thought he might have killed Ali.
Why it's not:
Um, remember when "A" drops Jason down an elevator shaft? Not really something you would want to inflict upon yourself.
"A" has killed one other member of the N.A.T. Club. Jason may hate the girls and Ali, but he has no reason to want to kill Garrett.
Source: ABC Family [7]
Mona Vanderwaal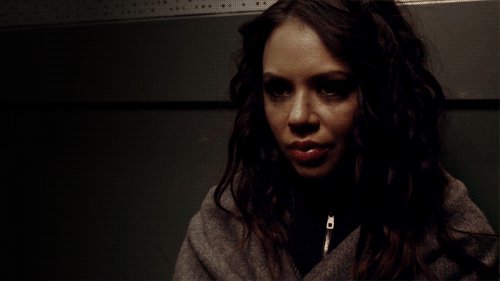 Why it's possible:
Listen, Mona's crazy. Always has been, always will be. We've come to realize she was insane long before she took over as "A" and long before her stint at

Radley

.
She's already been revealed as a member of the "A" team, and she could still be on it. Plus, she knew Ali was alive this whole time, so she'd surely have the upper hand.
Let's not forget that weird scene with Wren [8], where she talks about loyalty and secrets.
Why it's not:
We've seen Mona cross over to the good side already. Plus, she says someone took the game from her while she was in Radley.
Mona's been put in clear danger by "A" before (like during the lodge fire).
She didn't know who Red Coat was.
Source: ABC Family [9]
Lucas Gottesman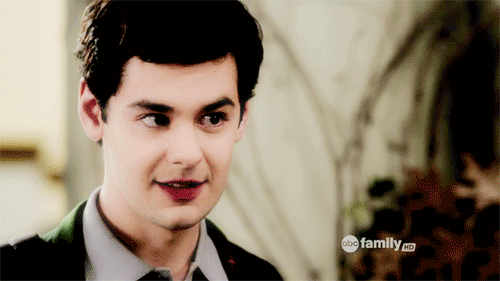 Why it's possible:
Lucas is back in Rosewood, so he could easily be in on any and all dirty business.
Lucas has always been a little on the weird and creepy side, plus he's admittedly interested in photography.
He's shown before that he's obsessed with Hanna. Would he try to get the other girls out of the way to get close to her?
He's been on the "A" team before! Mona blackmailed him into joining.
Why it's not:
Lucas was attacked by "A" in season two, just outside Spencer's lake house.
He leaves Rosewood High because he's afraid for his safety. He's been homeschooled ever since.
He may be a little weird, but he doesn't seem like he has what it takes to pull off something like this.
Source: ABC Family [10]
Noel Kahn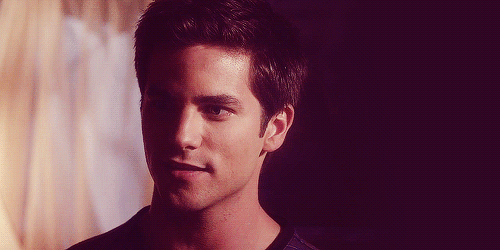 Why it's possible:
Even if Ali trusts him, he could be working for the other side. Plus, Shana betrayed Ali, right? Noel could too.
Noel totally has a bad-boy streak. He's been involved with Mona, and we've seen him hanging out with older crowds, just like Ali.
He was the only other person in NYC with the girls. He took their cell phones, and he was noticeably absent when everything went to pieces.
Why it's not:
Ali's been pretty smart this whole time. She wouldn't trust Noel unless she really knew she could put her faith in him.
Noel's been gone for a long time, and he doesn't have a strong motive for wanting to hurt any of the girls, Ali especially.
He personally organizes Ali's escape. If "A" comes after her, she'd have one big suspect on her list. He wouldn't risk it.
Source: ABC Family [11]
Wren Kingston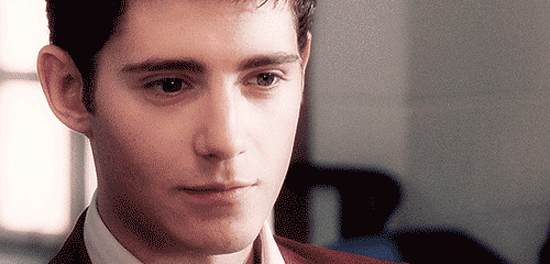 Why it's possible:
Wren seems to have a thing for younger girls, between his flings with Hanna and Spencer. He could have dated Ali, too.
He starts working at

Radley

Sanitarium after Mona gets admitted for treatment.
During one of her surreptitious visits to Aria, Ali specifically says, "I'm surprised Spencer hasn't figured that out." It might mean "A" is closer to Spencer than the rest of the girls, and Wren fits in with that logic.
He's a doctor, giving him access to the drugs, medical records, and other supplies "A" seems to possess.
This scene [12], where Wren is having a strange phone conversation and coloring in a drawing of what looks like Red Coat. His last words in the scene: "Just goes to show, you can't trust anyone."
Why it's not:
During the Summer finale of season four, when the girls find the "A" lair, they find a picture of Wren with the note "Wren at Radley," meaning he's under the mystery villain's scrutiny.
When Mona starts talking to him about trust and loyalties, he tells her he has no idea what she's talking about.
Source: ABC Family [13]
Mike Montgomery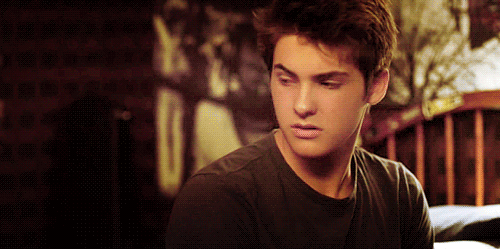 Why it's possible:
Mike was directly involved with Mona for a while. Even though the romance seemed legitimate, it's still suspicious.
He's shown an angry streak, including that period where he'd break into people's houses! Seems like a pretty useful skill to have.
He's punched Ezra before, and he's clearly not happy with him or any of the girls.
Why it's not:
Most of Mike's anger problems come off as teenage angst. He doesn't have a huge motive for wanting to hurt Ali or the girls.
Every time he does something mischievous, he gets caught. "A," on the other hand, always seems to slip through everyone's fingers.
Source: ABC Family [14]
Wes Fitzgerald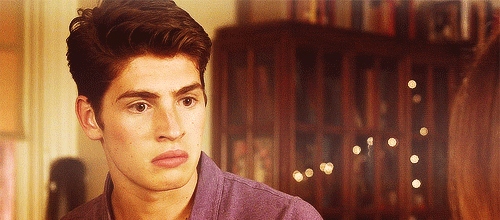 Why it's possible:
If Ezra somehow got in trouble because of Ali, Wes would be the first person to jump to his rescue.
The Fitzgerald family has already proven they go to great lengths to cover up their secrets. They blackmail, pay people off, whatever it takes. It totally fits with the "A" M.O.
Why it's not:
Almost all of the characters are so distanced from Wes, it's really hard to tell how he's connected to anyone else besides Ezra.
Wes has been in the wrong place at the wrong time, sure. He's even sort of moved in on Aria. Other than that, though, he hasn't really done anything suspicious.
We found out in the finale that Ezra didn't sleep with Ali and didn't have much to do with her disappearance. Wes doesn't really have any reason to intervene.
Source: ABC Family [15]
CeCe Drake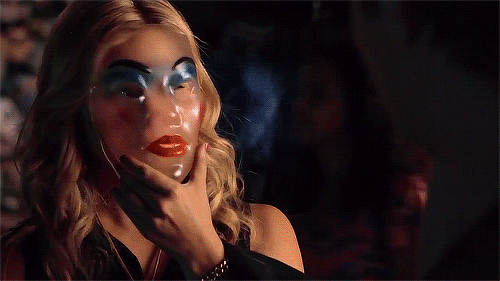 Why it's possible:
CeCe

could easily betray Ali, just like Shana did.
Creator I. Marlene King revealed that the top CeCe's wearing [16] in the finale is the same one Mrs. DiLaurentis bought last week.
CeCe and Ali were really close, so it would make sense that Mrs. DiLaurentis would want to protect her.
Why it's not:
CeCe's been on the run for a while. It would be pretty hard for her to terrorize the girls at the same time. Plus, she just left on a plane to who-knows-where.
We've gotten hints that "A" is after CeCe. At the very end of an episode before the finale, "A" tracks her at a hotel, and CeCe also asks the police if someone turned her in.
CeCe knows who killed the girl who's buried in Ali's grave, and she also knows where Ali is. These aren't things she'd come forward with if she was somehow tangled in them.
Source: ABC Family [17]