This year's Golden Globes Awards [1] ceremony was actually remarkably similar to last year's show, but which one was better? We're breaking down how Tina Fey [2] and Amy Poehler [3] fared as hosts compared to their gig last year. The jokes, the drag, the dates — everything's fair game. Which show reigned supreme? Here's our take.
Source: Getty [4]
Their Red Carpet Style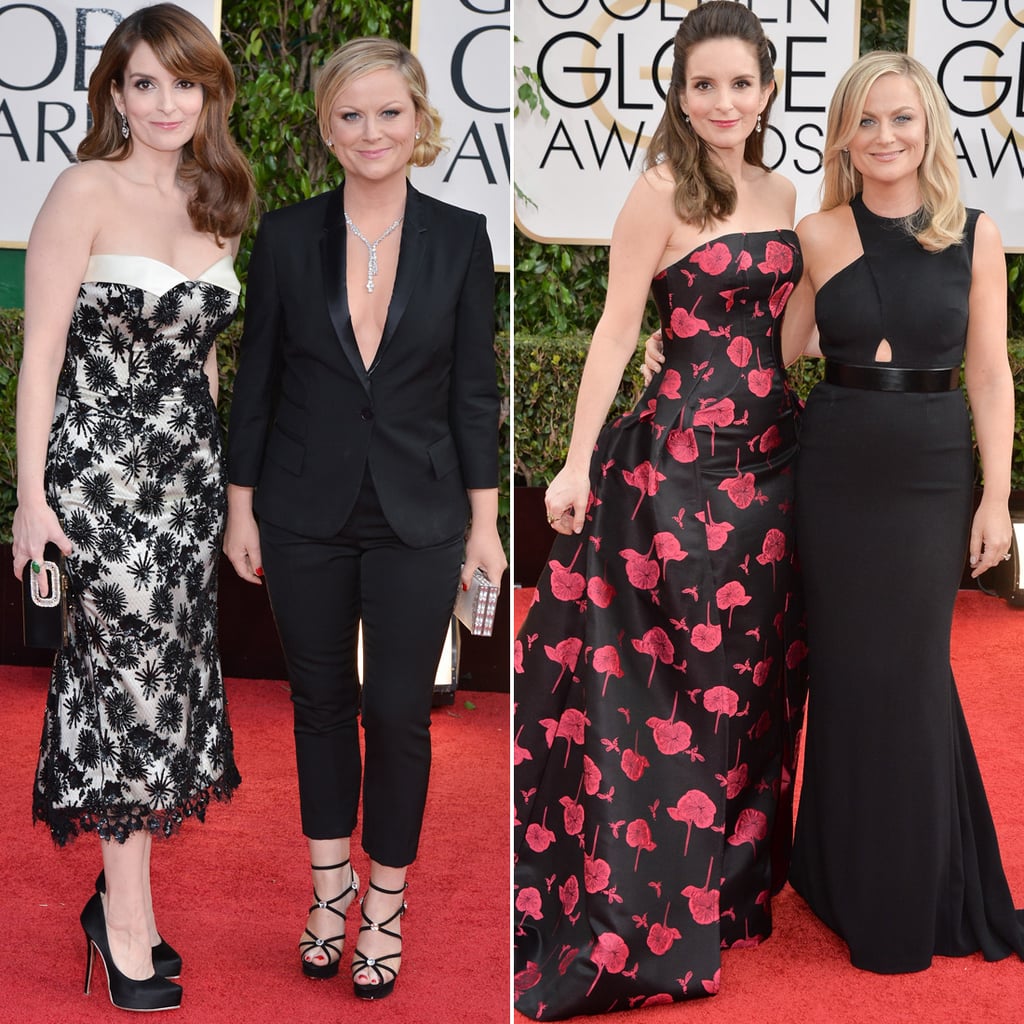 Last year: Tina wore a black-and-white floral dress by L'Wren Scott and pumps by Salvatore Ferragamo. Amy went with a tux by Stella McCartney and shoes by Charlotte Olympia.
This year: Tina wore a floor-length, patterned Carolina Herrera gown, and Amy sported a ladylike Stella McCartney evening dress.
Winner: 2014. Amy's tux was bold, but Tina's gown makes this year the clear winner.
Their Opening Monologues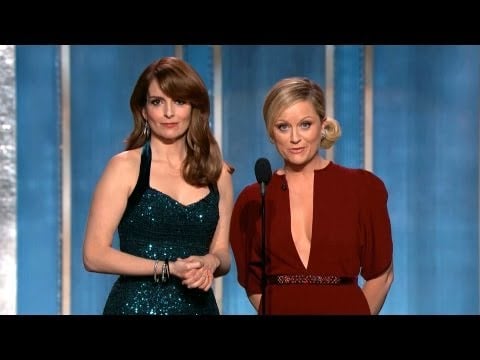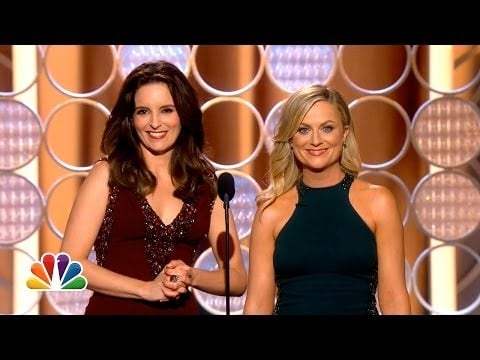 Last year: Amy and Tina made fun of the previous year's host, Ricky Gervais, and complimented Zero Dark Thirty director Kathryn Bigelow: "When it comes to torture, I trust the woman who spent three years married to James Cameron."
This year: The duo poked fun at Meryl Streep [5], Martin Scorsese [6], the stars of American Hustle, and TV-turned-film star Julia Louis-Dreyfus [7].
Winner: 2013. That James Cameron joke really made it all worth it.
Tina's Most Scandalous Zingers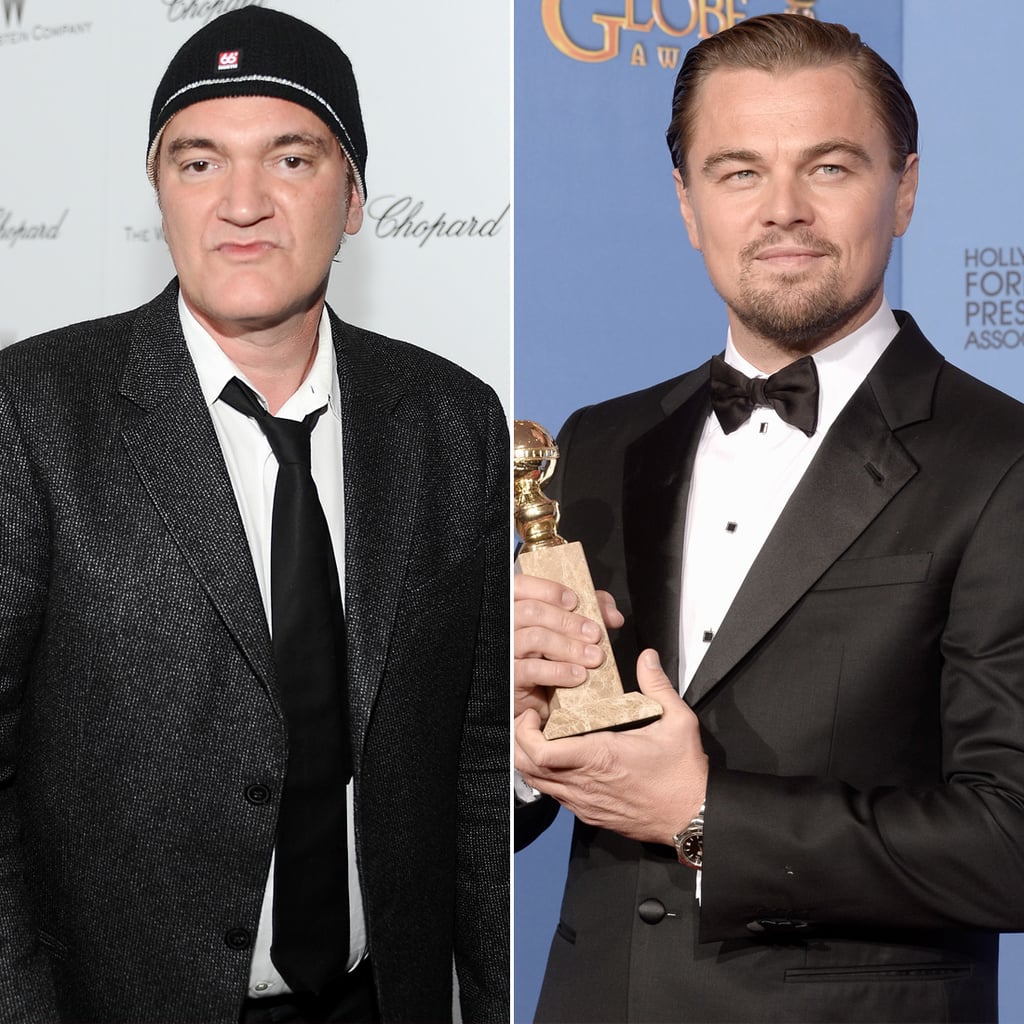 Last year: "Quentin Tarantino [8] is here, star of all my sexual nightmares."
This year: "Like a supermodel's vagina, let's all give a warm welcome to Leonardo DiCaprio [9]."
Winner: 2014. A resounding "OMG" followed that DiCaprio dig.
Their Use of Garbage-Related Jokes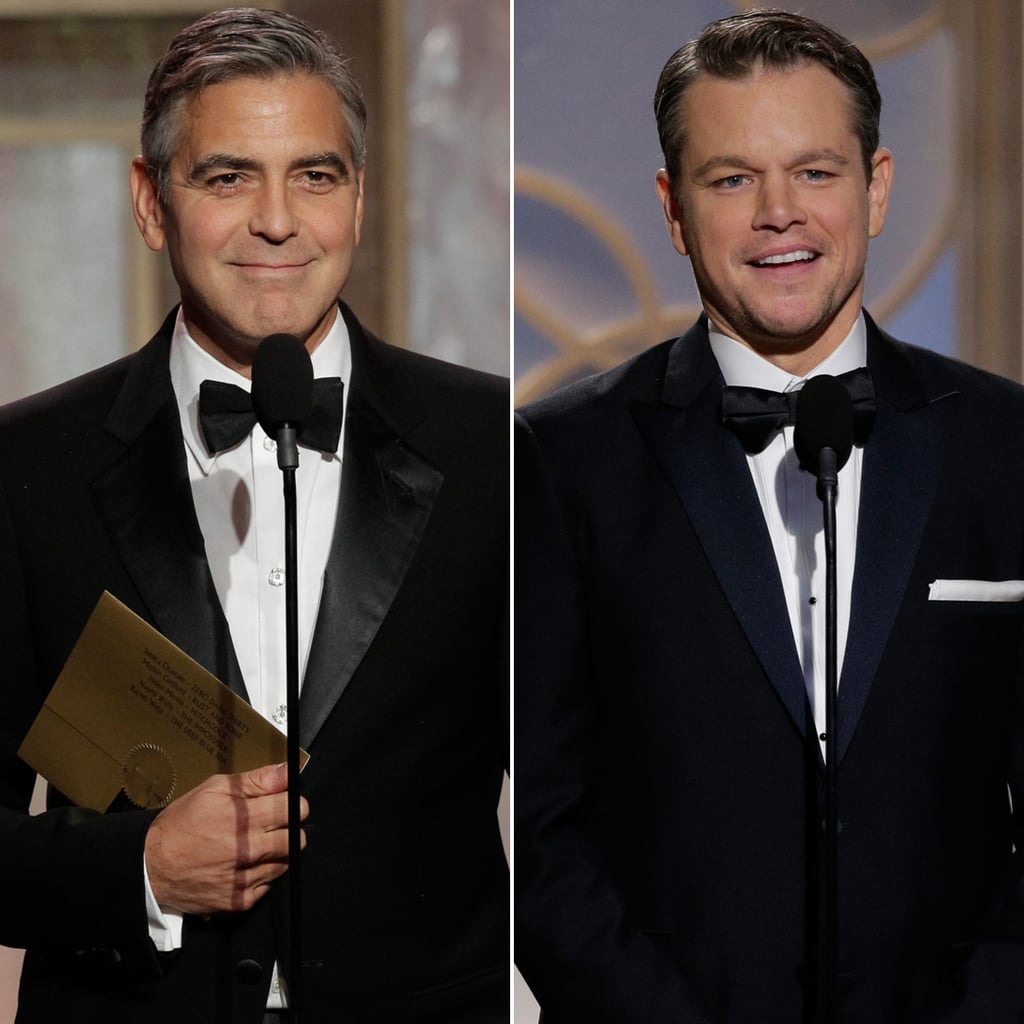 Last year: "This next actor is so good-looking, he makes young George Clooney [10] look like garbage." — Tina, when announcing Clooney as presenter.
This year: "Matt, don't take this the wrong way, but tonight you're basically a garbage person." — Amy on how Damon wasn't the most famous person in the room.
Winner: 2014. Later, Matt Damon [11] called himself a garbage man, and it was just the best.
Who Won What?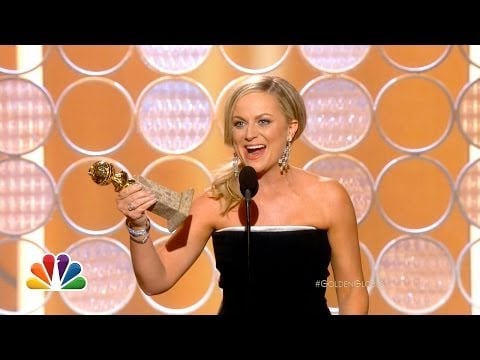 Last year: Both ladies were nominated for best actress in a comedy series, but both went home empty-handed.
This year: Amy took home the award for her role on Parks and Recreation.
Winner: 2014, obviously.
Taylor Swift Tie-In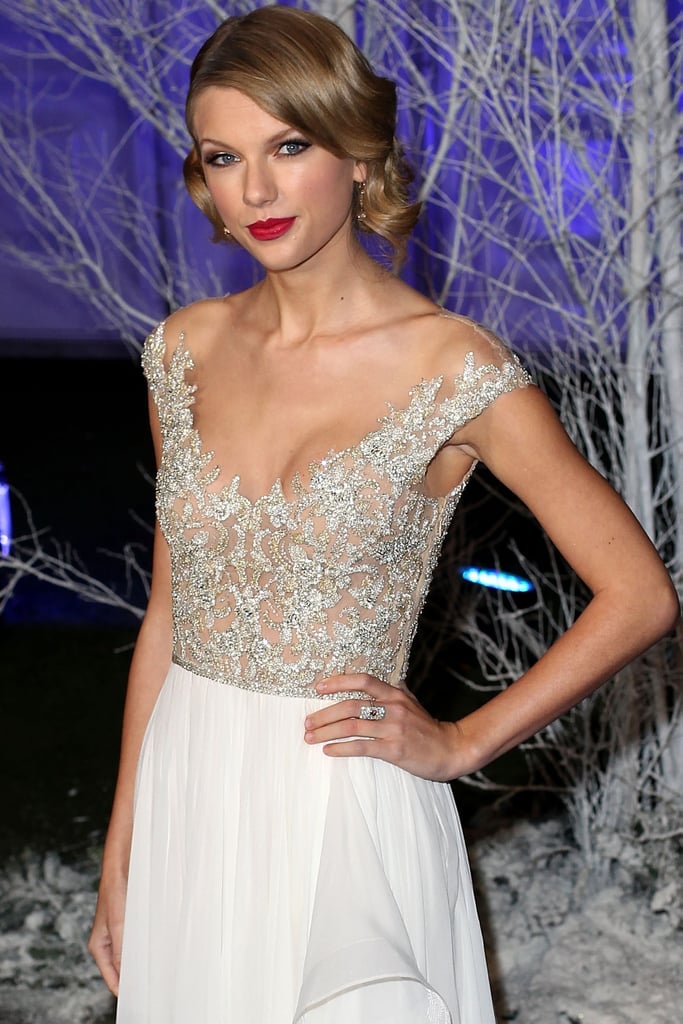 Last year: "You know what, Taylor Swift [12]? You stay away from Michael J. Fox's son." — Tina, taking a jab at Swift's ever-changing relationship status.
This year: "I love you. There's a special place in hell for you." — Tina congratulating Amy on her win while poking fun at Taylor Swift's infamous Vanity Fair quote [13].
Winner: 2013. This first year it was lighthearted, but now it's getting awkwardly close to a legit feud.
Amy's Lucky Date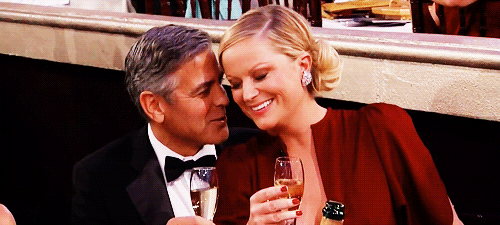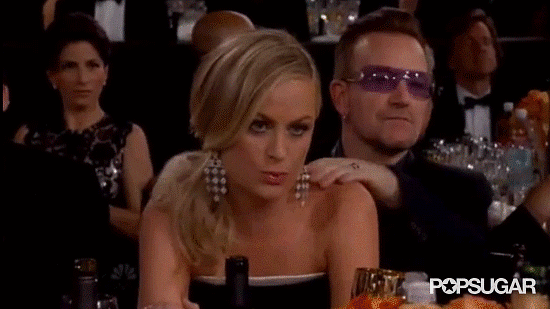 Last year: Amy spent a portion of her evening canoodling with George Clooney [14].
This year: Bono [15] did the honors of rubbing her shoulders to relax her before she won.
Winner: 2013. You can't top Clooney. You just can't.
Their Clever Drag Bits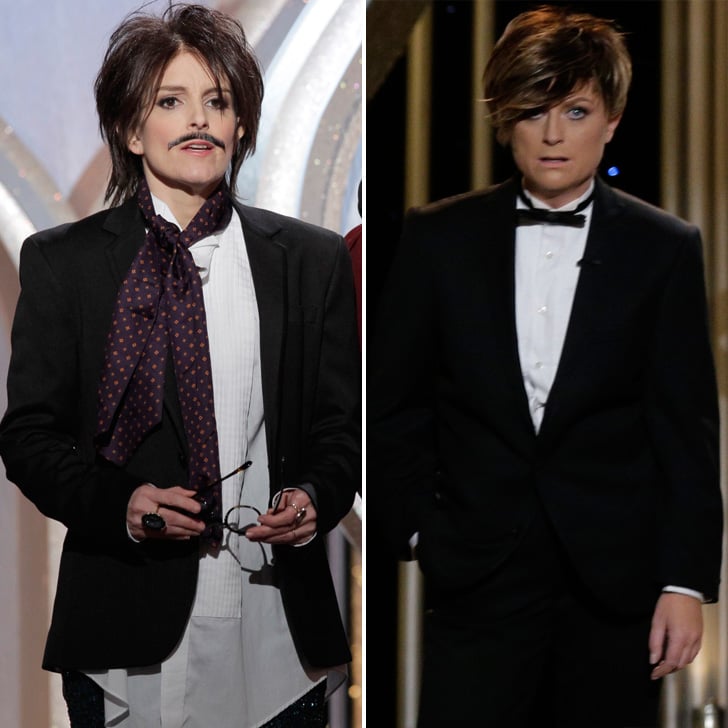 Last year: Tina popped up as fake nominee Damian Francisco, "a professional volleyball player battling restless legs syndrome."
This year: Amy dressed as Randy, Tina's cranky adult son who she forced to be Mr. Golden Globe.
Winner: 2014. Randy may have been the funniest part of the whole evening.
Winner: 2014!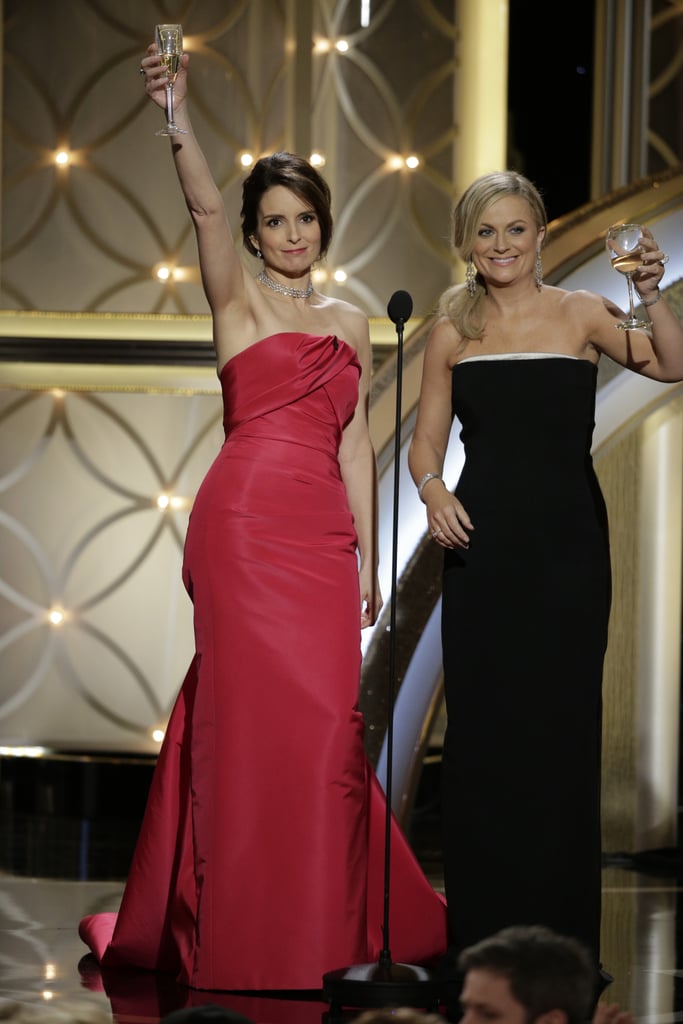 The ladies were poised, practiced, and overall the perfect hosts. Let's keep our fingers crossed that they'll be even better next year!