Tina Fey [1] and Amy Poehler [2]'s new movie doesn't hit theaters until late 2015, but we already have a boatload of reasons to be excited about the comedy. In the latest pictures from the set of The Nest in NYC, Fey and Poehler look primed to bring on the laughs as sisters planning a blowout party before their childhood home is sold. To kick things off, Fey does something we could only dream about as kids: standing up through the sunroof of a moving vehicle. As Fey's hair moves in the wind, Poehler has driving duties, making us wonder whether she's the more mature sister in this pairing. Other scenes find Poehler hanging out with costar John Leguizamo and Fey giving us her best badass look in a leather belt. Keep reading to see the best set pictures we've seen so far, and come back later as more snaps roll in.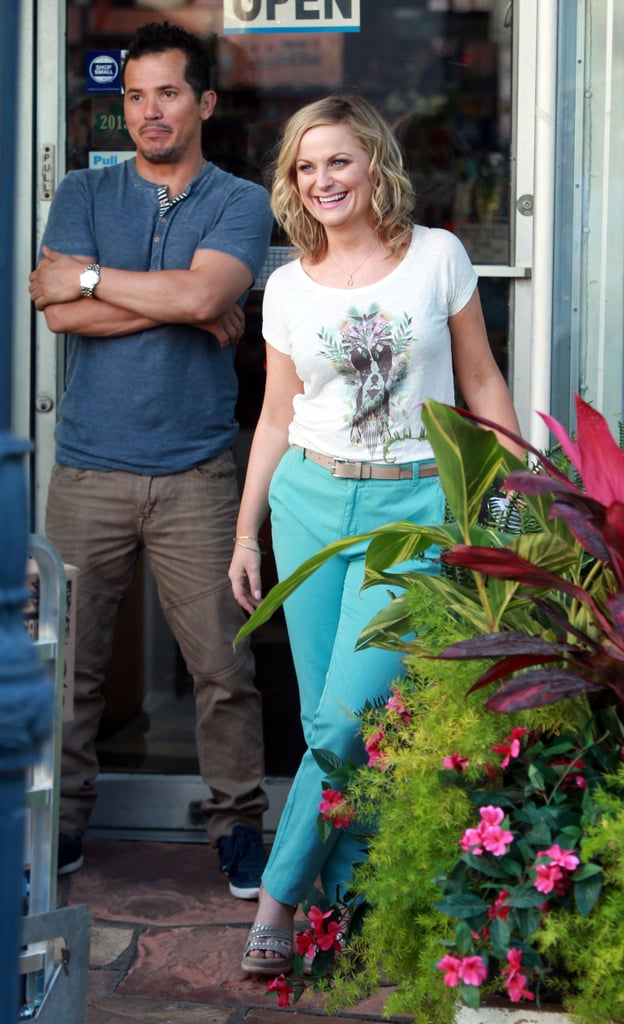 Amy Poehler [3] and John Leguizamo had a happy moment.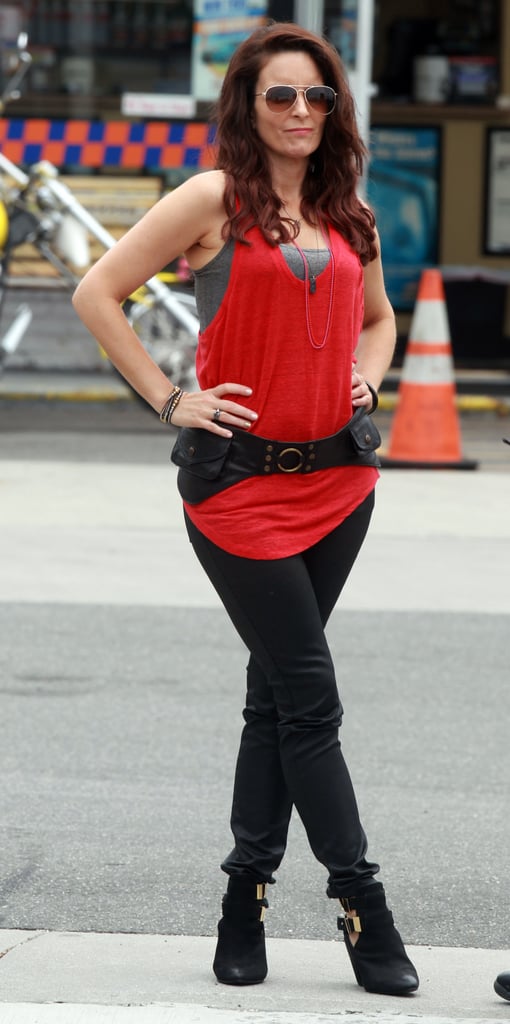 Tina Fey [4] struts her stuff in an ensemble we'd never envision on her in real life.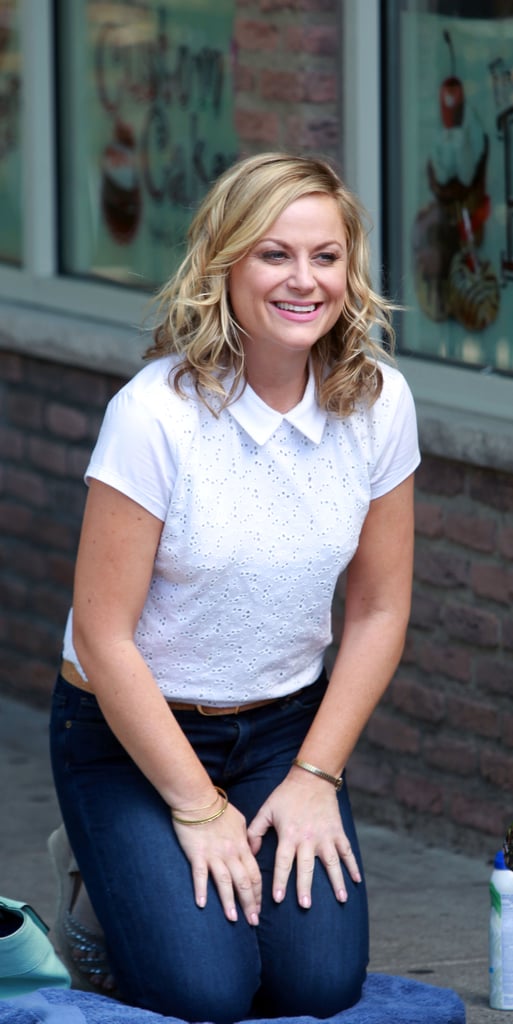 One scene called for Amy to sit on a sidewalk.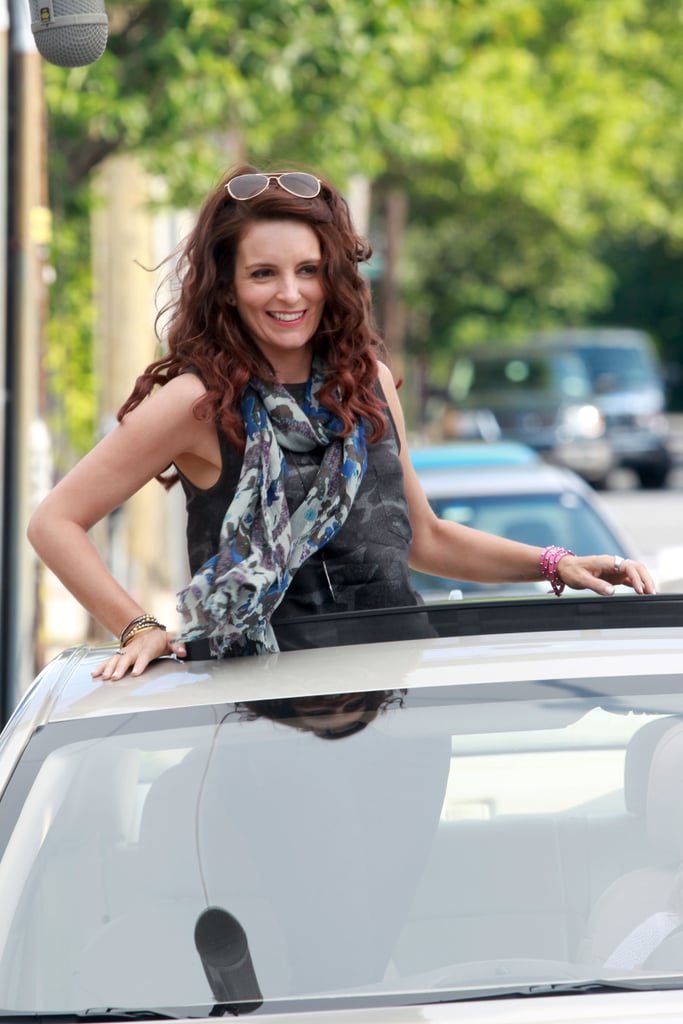 Tina smiled wide during her sunroof scene.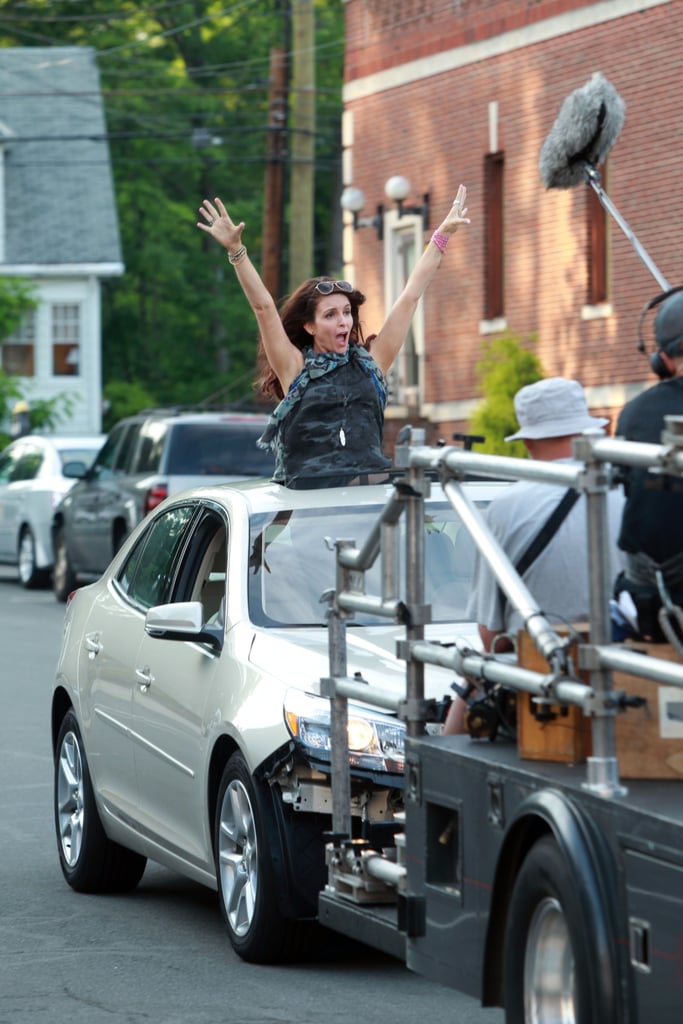 The scene got even more fun when Tina threw up her hands.
Tina struck a sassy pose when filming took over the street.