Trouble With the Curve Pictures
Movie Sneak Peek: Trouble With the Curve, The Perks of Being a Wallflower, and End of Watch
ADVERTISEMENT ( more slides)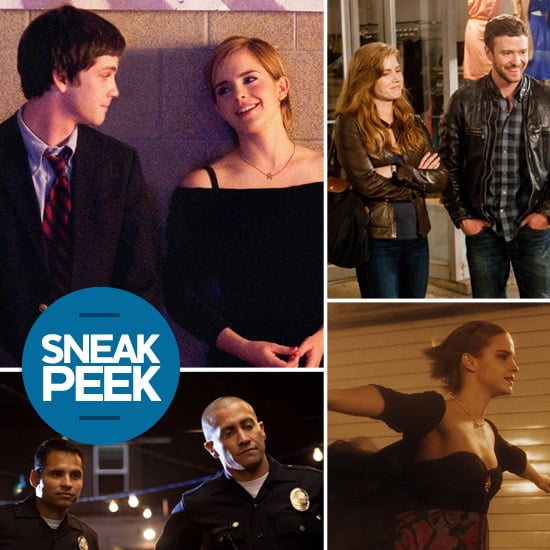 1
Movie Sneak Peek: Trouble With the Curve, The Perks of Being a Wallflower, and End of Watch
It's a good week to be a movie lover because a few highly anticipated films are set for release.
Emma Watson
and Logan Lerman are bringing the beloved coming-of-age story
The Perks of Being a Wallflower
to the screen, while
Justin Timberlake
sets his eyes on
Amy Adams
in the baseball drama
Trouble With the Curve
. If you're looking for something with a little more action,
Jake Gyllenhaal
is hitting the mean streets in the cop thriller
End of Watch
. Check out all the pictures and tell us which movie you're most excited about.